Fight off man-eating spirits, dive into an underwater cathedral, and explore some crazy landscapes with these top things to do in Lanai.
Set out on some out-of-this-world experiences on the island of Lanai. The great things about Lanai are the natural phenomena here. Plus, it's not littered with tourist traps selling you overpriced snorkeling gear. Therefore, this undiscovered charm will make you feel like an explorer! The vibrant reds, oranges and greens of the terrain will make you feel as though you're on a different planet. The inactive volcano and rocks contribute to the "out-of-this-world" feel. Plus, the dark, rusty colors of the rocks and sand and the deep ravines will make you feel as though you're on Mars. We'll show you where to explore for the top things to do in Lanai!
Lanai is roughly 140 square miles with a population of around 3,000. This Hawaiian island is the sixth largest of the islands of Hawaii. Hawaiian legends say that man-eating spirits dwell here, after the prophet Lanakaula drove them out of Maui. If you're wondering what to do on Lanai, we'll show you some awesome Lanai activities.
Visit the Garden of the Gods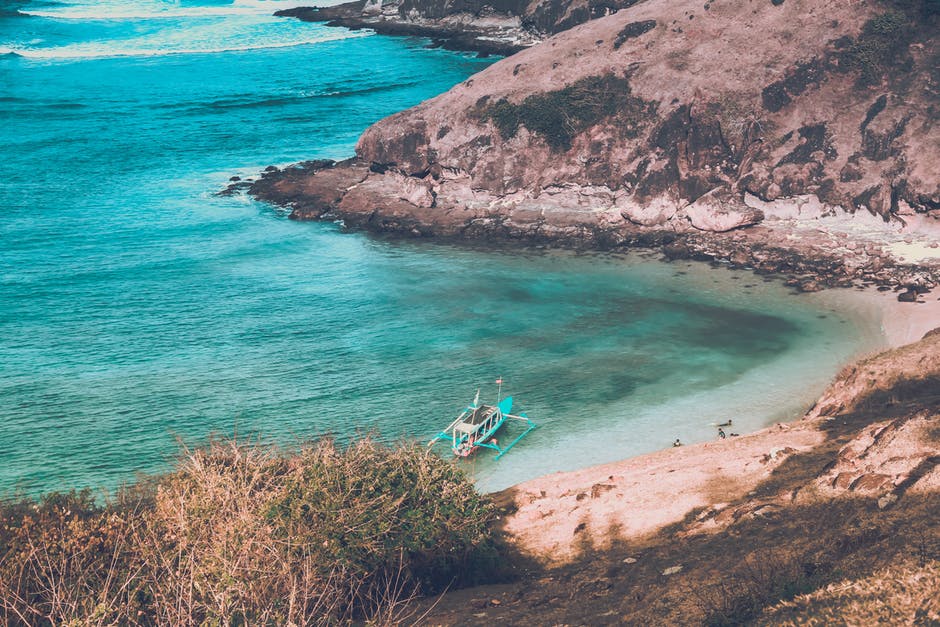 Keahiakawelo, or Garden of the Gods, is one of the top things to do in Lanai. The mysterious "lunar" geography is unlike anything you've seen before. According to Hawaiian lore, two kahuna (priests) had a competition between islands to keep fires going here, and that's explains this barren rock formations.
To check out this popular Lanai attraction, you'll need to head out in a four-wheeler, mountain bike, or other off-road vehicle. Head down Polihua Road (which is an adventure of its own). The scattered rocks, arranged in formations or spires, rest in an expanse of a rusty-orange ground. On a clear day, you can see the islands of Molokai and Oahu, since the Garden of the Gods rests at a relatively high elevation (considering its an island). You'll want to stay for the sunset; the sun's glow brings out brilliant purple, red and orange hues from the terrain.
Head to Polihua Beach
Next, head to Polihua Beach for another one of the top things to do in Lanai. Polihua Beach is really close to the Garden of the Gods, down Polihua Road. This secluded beach will make you feel like you're making a special discovery! From your spot on this two mile stretch of beach, you'll get to see some other Hawaiian attractions on a clear day; Molokai and Diamond Head of Oahu. Additionally, the area is known for frequent sightings of green sea turtles and humpback whales (during the winter months). Although the current here is really strong and swimming is discouraged, you can still sunbathe and relax and enjoy the scenery.
Explore Shipwreck Beach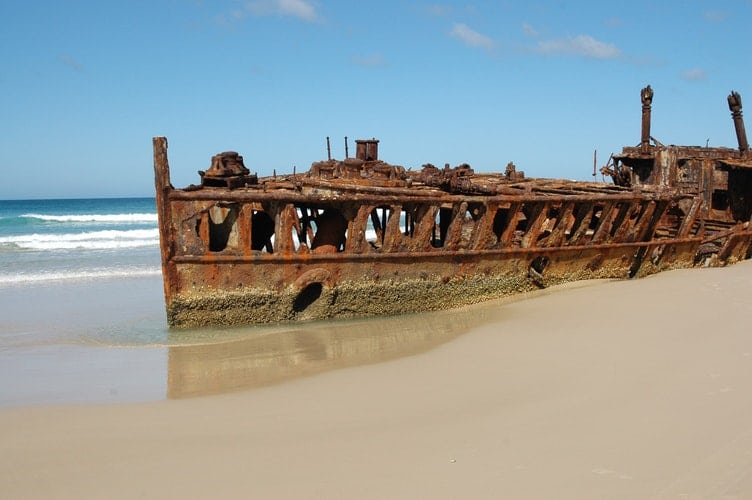 Does Lanai really have a "ghost ship?" In addition to the mysterious and unique rock formations, Lanai really does host the ghost ship. You have to be willing to adventure a bit to find this shipwreck, but once you do, it's totally visible (you won't have to scuba dive for this one). Kaiolohia, or Shipwreck Beach is another of the top things to do in Lanai. You'll most definitely need a Jeep or off-road vehicle (but they're available to rent on the island). You can choose to be a risky Jeep driver, and drive in all the way, or drive some of the way, park, and hike the last mile.
Once you arrive, you'll find yourself on yet another secluded beach in Lanai. It's an eight-mile section of shoreline. It's true that there have been multiple shipwrecks here, but the iconic one is the oil tanker still mostly intact. The hull of this boat wrecked in the 1940s, emerging from the coral bay in the waters below. Explore the beach and take in the views of the mountains of Molokai and Maui just across. Visitors describe this experience as both eerie and beautiful. Decide for yourself, here at Shipwreck Beach, one of the top things to do in Lanai.
Visit Sweetheart Rock
Sweetheart Rock offers some beautiful natural geography for exploration! Therefore, it's easy to see why it's one of the top things to do in Lanai. The cliffs drop off into the ocean, and the coast wraps around Manele Bay. You'll find the iconic (and huge) rock jutting out from the waters, but that's not the only cool thing about this area. The tide pools collect interesting marine life. The area is not touristy, but rather left natural and beautiful for your visit. The colors of the rocks are oranges, reds and even purples. Sweetheart Rock is a short walk from the Four Seasons Resort. Overall, it's a nice hike, with the bluffs dropping down into the gorgeous blue waters below.
Hike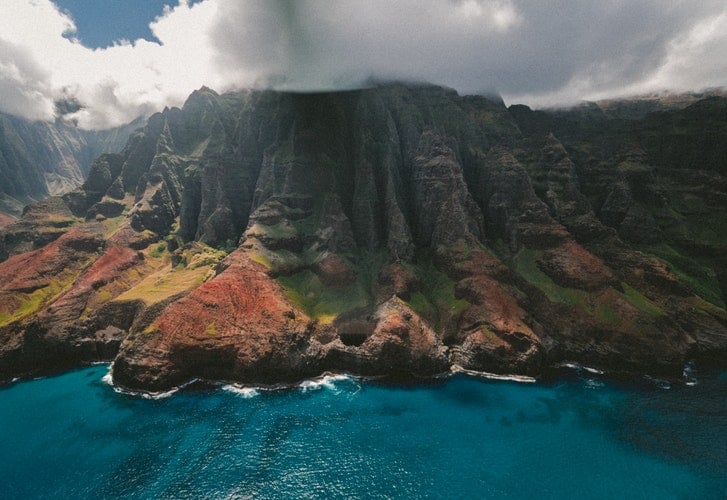 The top things to do in Lanai involve exploring various destinations on the island. What better way than to hike for some incredible views? Munro Trail offers some different terrain from the beaches or barren rock formations. The hike begins just north of Lanai City and is titled after the naturalist from New Zealand who introduced the majestic Cook pines to the areas. Here, you'll find shade, vegetation, and interesting wildlife.
Munro Trail is technically over twelve miles, but you can also hike in two and a half to reach a vista. The trail will lead you to the highest point in Lanai, at 3,370 feet. Hike through the rainforest with eucalyptus and pine trees. Emerge from the trees, and you'll see stunning views of canyons and gulches. If it's a clear day, you'll be rewarded with views of six of the surrounding islands.
Visit Keomuku Village
Head out for a drive to explore the island and make Keomuku Village one of your destinations. Once the center of activity in the 1890s, Keomuku is now a ghost town. Plans for the sugar plantation were put in place, but when people started to get sick, Hawaiians believed their plantation to be upsetting the gods. The town is now abandoned, but you can check out the renovated church, Malamalama Church and a few small buildings left.
Dine in Lanai City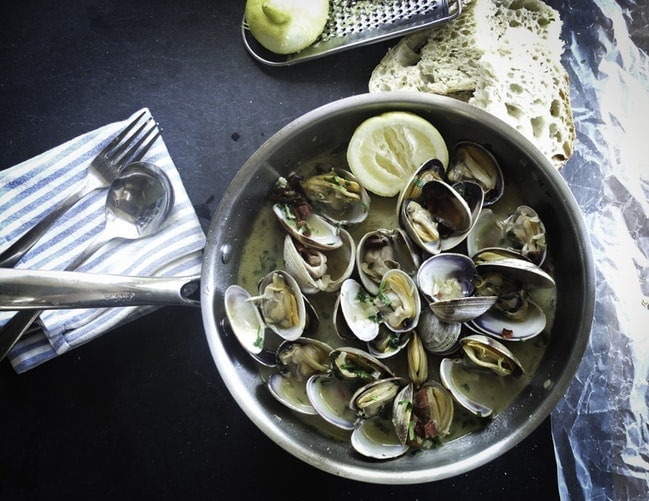 Lanai offers no chains, so you're just met with locally-owned, authentic food options. That makes your dining experience one of the top things to do in Lanai! Lanai City is where you'll want to head for restaurant options. The highly-rated Lanai Bar and Grille offers a good menu with a beautiful interior atmosphere. It's located in the Hotel Lanai and is open for dinner and drinks. Try some American and Pan-Asian cuisine at the Blue Ginger Cafe. Atmosphere is very laid back, and guests love the food!
Shop and Play in Lanai City
In addition to great dining, Lanai City features some unique shops, dining and hotels. The city is situated around Dole Park, so you'll likely pass this on your way around the small town. You'll find some boutiques and markets, as well as some art galleries in the six block-stretch that makes up Lanai City. Also in Lanai City is the Hotel Lanai, which opened in 1923. The other hotel, a Four Seasons Resort, The Lodge at Koele, offers some activities. Check out their fine dining, or take a horseback ride. Or, through the Lodge at Koele, you can try out clay pigeon shooting!
Snorkel at Hulupoe Bay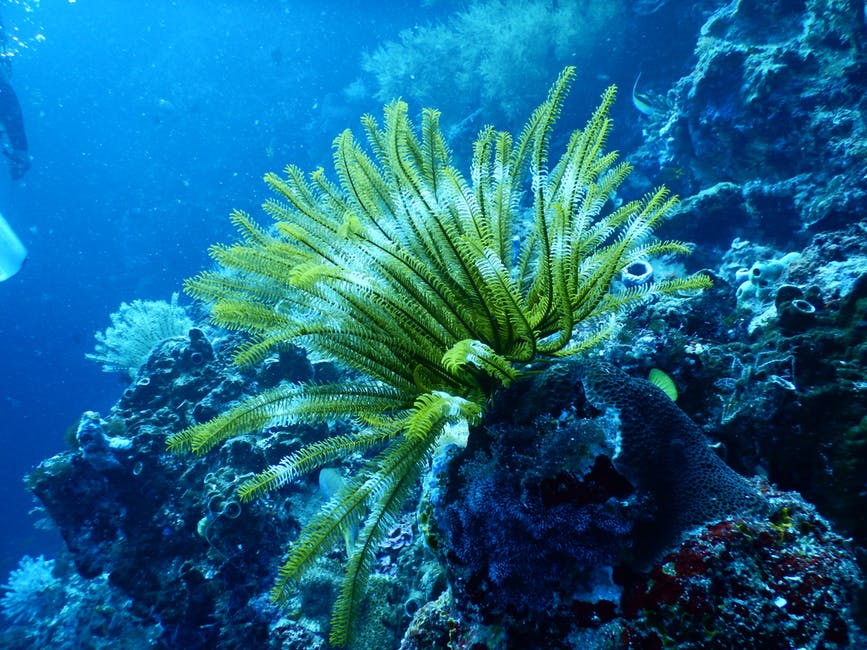 Snorkeling at Hulupoe Bay is one of the top things to do in Lanai. Located at the southern part of the island, Hulupoe Bay is a famous beach area. The natural beauty of the island means that you have a great chance of seeing some spectacular wildlife. While some beaches in Lanai are quite the sight with their red beaches and rocks, Hulupoe Bay offers white sand and stunning crystal waters. Snorkel and swim in this paradise, since it's considered the best place to do so on the island of Lanai.
Four Seasons Lanai sort is very close by, and the beach hosts picnic tables, restrooms, barbeque grills and showers. Check out the tidepools on the eastern part of the bay and you'll have a good chance of seeing some sea stars, hermit crabs, and little fish. From this bay, you can take the 15-20 minute hike to see Sweetheart Rock.
Sail Off into the Sunset
Lanai is popular for its frequent sightings of spinner dolphins (a small dolphin famous for leaping through the air). Trilogy Excursions will take you on a boat ride from Manele Harbor. Choose to charter a boat and head out to see the dolphins, or take one of their excursions. Check out Trilogy Excursion's options here.
Scuba Dive in one of Lanai's Underwater Cathedrals
Trilogy Excursions will show you an incredible underwater dive spot. Take the boat ride out to the location of these cathedrals. Then, dive to these underwater caverns, where light enters through the entrance and exit and allows you to see the coral and marine life there. Ledges drop to seventy feet, but the floor is 12-15 feet at points. It's beautiful underwater here, and considered one of the top dive spots.
Explore this whole other world that Lanai offers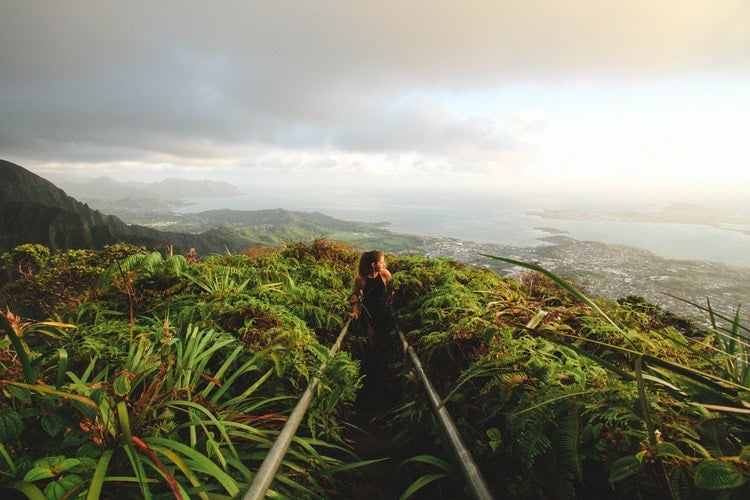 In conclusion, Lanai's natural, rugged beauty means secluded beaches for sunbathing and unique geography for exploring. Head to the shipwreck, or hike to the highest point on the island. Relax in the Four Seasons Lanai, and dine with the locals in Lanai City. Explore the crazy rock terrain at the Garden of the Gods, or have a picnic at Sweetheart Rock. See mysterious sights that only Hawaiian legends could explain and dive into an underwater cathedral. Often overlooked by vacationers in Hawaii, Lanai offers some unique features and natural beauty.
Related Article: ​Guide to the Hawaiian Islands​​​