Things To Do In El Paso
El Paso has the scenery, tasty food, and culture for a great vacation spot. It's truly a gem due to these qualities. If you're looking for things to do in El Paso, there is quite the list, and should be considered for your next vacation!
Museums and Art
Credit: El Paso Museum of Art / Facebook
Artwork
When someone thinks of things to do in El Paso, wandering through museums comes to mind. El Paso is home to the El Paso Art Museum. This Museum boasts a massive collection of works from the 12th to 18th centuries. With around 5,000 individual pieces ranging from Mexican, European, and American cultures, there are plenty of works to gaze at. What a great way to learn the history of this city while taking in the beautiful artwork.
A great thing about El Paso is that you are able to see a lot of the local and cultural art by just walking around. You will notice tons of artwork throughout restaurants, local businesses, and even the residential parts of the city. Plenty of statues are available to take a picture in front of. There are also many buildings with beautiful stained glass in the windows. This really lets you see first hand some wonderful art history this great place possesses. Being able to see all of this is a real gift and one of the many things to do in El Paso!
Military History
Seeing a piece of military history is a great thing to do in El Paso. Fort Bliss, which used to be an Army post in 1848, is now open for observation. It is now home to the Army Air Defense Center. It has a few museums available to look at as well. The museums have artifacts from military defense and missile systems. Seeing artifacts from the forts long history is very rewarding, thus why you should stop by. Today, it is host to a combat training facility!
Outdoor Adventures
Hikes
If while you're on vacation and really want to get a feel for the landscapes El Paso has to offer, then why not a hike! There are multiple trails to choose from. These range anywhere from easy, moderate, or even hard. One of the most popular is Aztec Cave. This trail is considered easy and is only 0.70 miles long. This is a nice and short trek that leads to a breathtaking cave. The ascent is quite short, so this trail would be an ideal choice for all skill levels! Another great option for a more skilled hiker would be the Ron Coleman trail. This hike is 7 miles. It will take some time, but the views and plant life around are amazing! Another benefit is that the trail is a year-round trail. Your dog may also accompany you on a leash. A dog around can make anything more enjoyable! So while you may be feeling the effects of the hike, just look at your dog and think happy thoughts!
Plant Life
With plenty of desert, mountain, and floral views, El Paso also has multiple places to do some sightseeing. El Paso is home to the Chihuahuan Desert Gardens Museum. This museum has themed gardens throughout. With hundreds of different plant species, you are able to really get a glimpse of the types of plant life that shape this beautiful city's landscape! Water conservation is also explained here. This not only is a fun thing to do in El Paso while you're there, but it's educational as well!
Weather
El Paso's weather year round is fairly nice, therefore a trip soon should be in order. Summer temperatures average in the mid 90s while the winter can dip as low as 40 degrees Fahrenheit. For being located in Texas, the weather is very bearable during the hotter months. This makes exploring very doable and desirable!
Good Eats and Drinks
Grub
Credit: Taco Tote / Facebook
Meat
If you're in the mood to get your tex mex fix on, or are looking for some juicy steak, El Paso has many options. One place in particular is the world-renown Cattleman's Steakhouse. With multiple steaks on the menu including a huge T Bone, you're bound to fill that stomach up fast! Seafood is also available on the menu. This makes it an even better choice. Located just 20 miles outside of El Paso, it's definitely a cool place to stop. It is an actual ranch with long-horned cattle grazing and a great scenic view to stare at while you eat. You can't go wrong with this setup, hence why it is so darn popular!
Tacos
Another fantastic option for your El Paso getaway is El Taco Tote Real Mexican Grill. If you're looking for some authentic tacos, this is your destination. All the tacos are made with homemade tortillas. Not many things are better than a warm, homemade tortilla. Anytime you can get an actual authentic taco like this, you have to try it. Pairing it with one of their salsas makes it that much better!
Authentic
One of the most recommended options on your visit to El Paso is Café Mayapan. When it comes to authentic Mexican food, this is it. With recipes made from scratch, to refreshing drinks, this joint will not disappoint. While you're there, try some of their signature soup, caldo tlalpeño! It's always good to try something new on a vacation! A big benefit of the Café is that they accommodate both gluten and lactose allergies. This is very hard to come by when eating authentic Mexican food. Enjoy!
Adult Beverages
Credit: Ode Brewing / Facebook
Who doesn't love a good drink, or beer at that? People who are into the nightlife style, or just down to have some drinks during a meal, El Paso will surely meet your needs. Going out to a local brewery or bar is always a solid choice when looking for things to do in El Paso.
Beer
For those of you who enjoy a good beer, Craft and Social is your place. To all the beer connoisseurs, there are plenty of craft beers on tap. The beers range from local to any style you may please. They are also known for their sandwiches. All of these things are ideally listed on a color-coordinated board above the bar. For the folks who prefer not to drink, or just want food, there are options as well. With constant specials and even food items for the hungry belly, Craft and Social is definitely a viable option for an evening out.
Local Breweries are always a fun place to go to. Ode Brewing Company will not let you down. Known for their beer flights, Ode Brewing Company boasts many options when looking for beers to try! Flights are always a fun choice when you're trying to get a taste of the local brews. The Brewery also has great priced appetizers ranging from buffalo cauliflower, deviled eggs, and a local favorite, poutine! If you're looking to get a few games of darts in with your buddies, dart boards are on the walls as well. With such a wide variety of beers and food, this brewery is a great option for anyone.
Dance All Night
For the dancer in everyone, Black Pearl nightclub is the premier spot! With tons of lights, music, and possibilities, Black Pearl is a great consideration when thinking of things to do in El Paso! With countless cocktail choices and upbeat music, you're sure to get your groove on. The club puts on multiple events weekly which are sure to make a memorable night. Rotating DJ's are always advertised. If you are lucky enough to be in El Paso during a block party, then it is definitely worth checking out. Whether a date is planned, or you're just looking for a fun night with friends, Black Pearl is the best choice for a nightclub.
Shop 'Til You Drop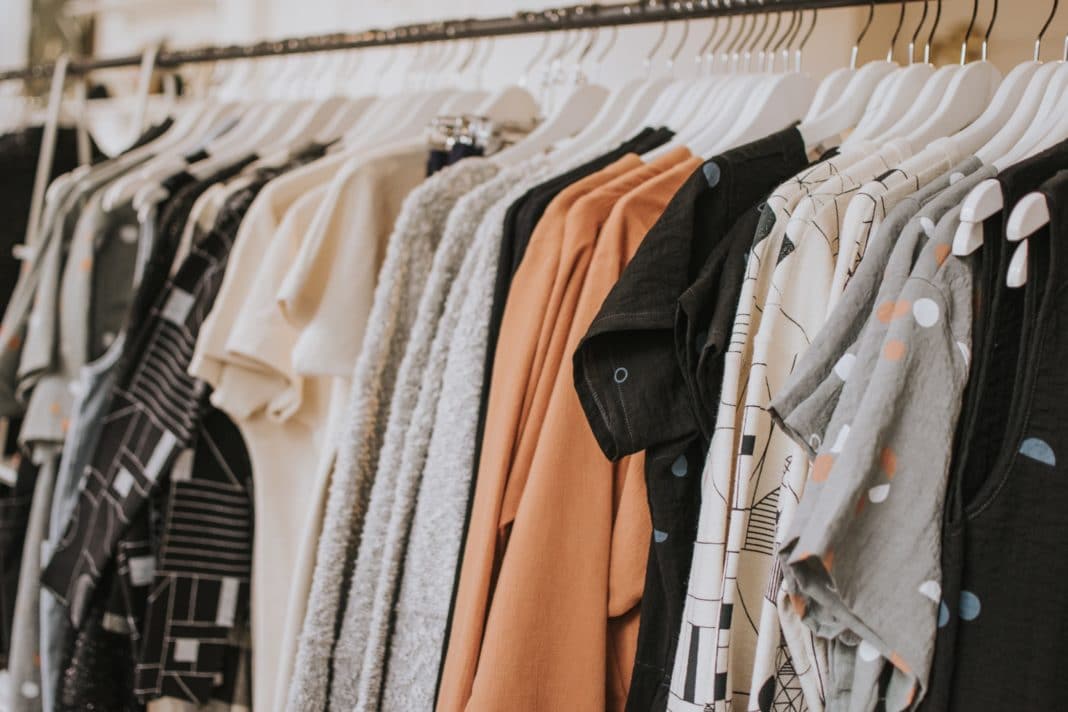 Let's Go To The Mall
If shopping is something that suits your fancy, El Paso has plenty of options. One choice that has a great array of shops is The Outlet Shoppes at El Paso. This mall has over 90 name brand shops to explore. Another staple for malls in El Paso is Bassett Place. This is El Paso's first mall. It is centrally located and near the airport. It has tons of great shops and food choices to pick from. If you have time, you can catch a flick between shopping as well. Cielo Vista mall is another option. This mall is a bit bigger and gives you a choice of 140 stores to choose from. This mall would be ideal if you are looking for a broader variety of shops.
Farm Fresh
Fresh and local ingredients are becoming extremely popular around the world. If you are looking for more of a farmers market type option, then look nowhere else than the Downtown Artist and Farmers Market! This place has a lot of different things happening all the time. You will be able to shop for very fresh and local produce as well as other food options. You will also, again, be able to get a glimpse of the culture through many different art displays available! Gifts and souvenirs are widely available here with multiple handmade arts and crafts for purchase. They are sure to put a smile on someone's face! Shopping should be one of the top things on your things to do in El Paso list!
Animal Sights and Sounds
Credit: El Paso Zoo / Facebook
El Paso has a zoo! Going to a zoo definitely comes to mind when thinking about things to do in El Paso. The El Paso Zoo is sure to make a great day for a family, or anyone for that matter. The zoo is host to many species that come from multiple continents. Close encounter exhibits are a popular attraction. With this, you are able to learn more about specific animals while getting up in close with them. If you have children, there is a program that involves exploring and learning about some animals as well. This is convenient when you're thinking about kid activities in El Paso. One animal you don't have the opportunity to see often are sea lions. This zoo luckily has an exhibit, and boy is it great. Other animals include alligators, an assortment of birds, tortoises, elephants, and many more! Make sure you take tons of pictures! The zoo also has daily activities to check out. Overall, the zoo is a great mix of exercise, education, and fun for anyone! Have a great time exploring!
Mulligan Please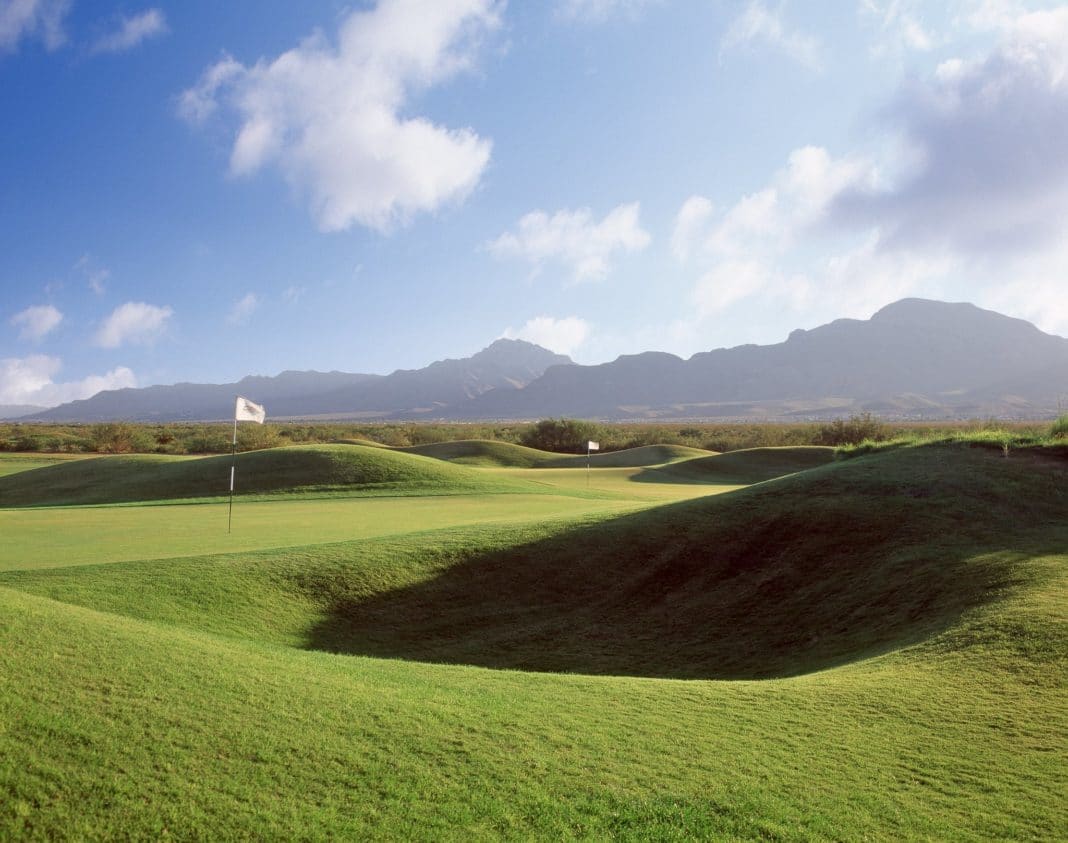 Credit: Painted Dunes Gold Course / Facebook
Have an itch to swing the ol' clubs? Well, El Paso has plenty of amazing golf courses to offer. The Butterfield Trail Golf Course is an award-winning course. Designed by world-renowned architect, Tom Fazio, it's a golfers dream to play on. Headlined by a standard 18 holes and a par of 72, the landscape all around is immaculate. Regardless if you're a serious golfer, or just want to get a round in, this is one of the best things to do in El Paso!
Another wonderful Course is the Painted Dunes Golf Course. This course offers players 27 beautiful holes to play on. This course has also been recognized in magazines and the United States Golf Association. Check often because they have specials and most of all, offer a free round of golf on your Birthday! How wonderful of a gift would that be!
Happy Traveling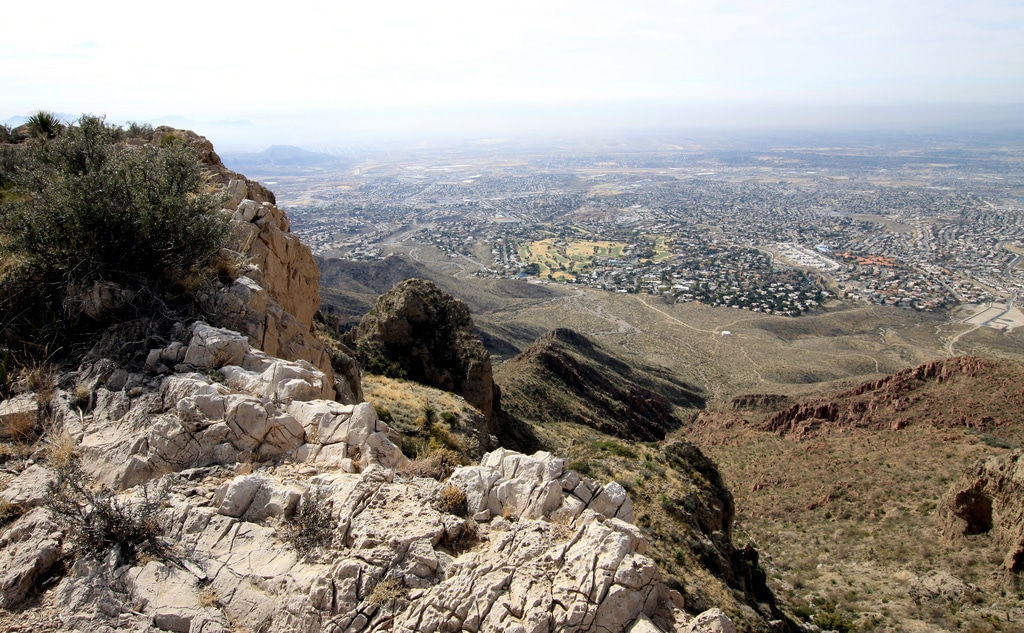 Credit: Flickr
El Paso is a beautiful place. With breathtaking views and wonderful weather year round, it should be on everyone's vacation list. If you are looking for things to do in El Paso, then you definitely have many options. From food, bars, hiking, zoos, and culture, there is plenty to keep you busy. You will leave with a full stomach and a wide array of history and memories to share with your friends and family for years to come!
Related Article: ​Things to Do in Puerto Vallarta: 9 Exotic Adventures Await in Mexico​​​