Plan an amazing getaway to one of the best cruise destinations around the globe.
Ever wanted to travel across the sea to visit a place you've never been before? Taking a cruise is a great way to experience new environments and cultures. It's exciting to immerse yourself in various kinds of locations. The best cruise destinations offer a variety of activities for every kind of traveler. Here's a list of ten popular locations to get you started.
1. St. Maarten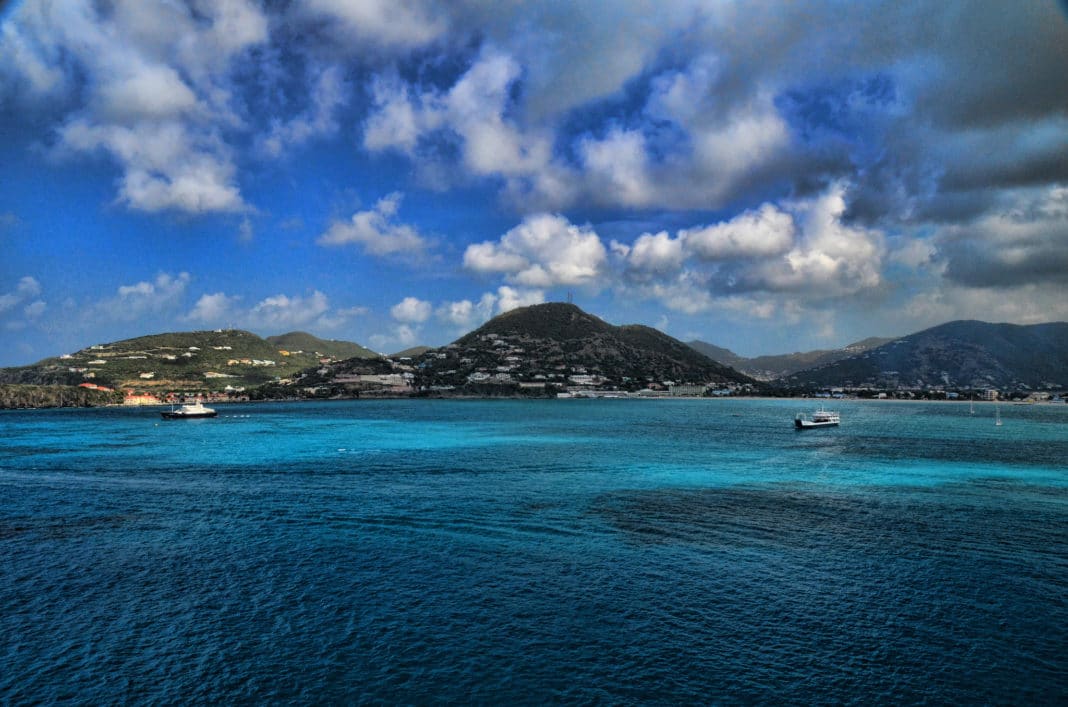 Credit: Trish Hartmann / Flickr
Some of the best cruise destinations are those that emphasize the need for relaxation. The beautiful Caribbean island of St. Maarten is the perfect venue for tourists hoping to embark on a carefree vacation. Beach-lovers looking for a place to leave their worries behind can enjoy walks across the sand. Locations like Mullet Bay or Maho Beach allow visitors to dip their toes in crystalline waters.
For the more adventurous types, scuba and snorkeling might become the ideal activity. Divers can discover underwater worlds beneath the clear ocean. Later, embark on a unique journey through The Butterfly Farm. Once there, you can see a variety of butterfly species and learn about insect's population. Interested in culture? Step inside an art gallery filled with paintings of the country's colorful landscape. Or, sit outside a café in Philipsburg's Old Street and enjoy some authentic French cuisine.
2. Kauai, Hawaii
Get closer to nature with a cruise to one of Hawaii's most stunning islands. Known as the "Garden Island," Kauai is home to a variety of lush landscapes, such as rainforests and waterfalls. Outdoors activities abound here. Visitors can take a hike up Waimea Canyon or discover wildlife in Na Pali Coast State Park. You might also study the local flora in Limahuli Garden and Preserve.
Those looking for unforgettable views will not want to miss a helicopter tour over the mountainside. Participants glide through valleys and overlook the surrounding sea. Looking for an adventure closer to Earth? A boat tour along the coast provides a fun and relaxing way to experience the beauty of the island. You can look for dolphins in the water or watch the sunset with a drink in hand.
3. Alaska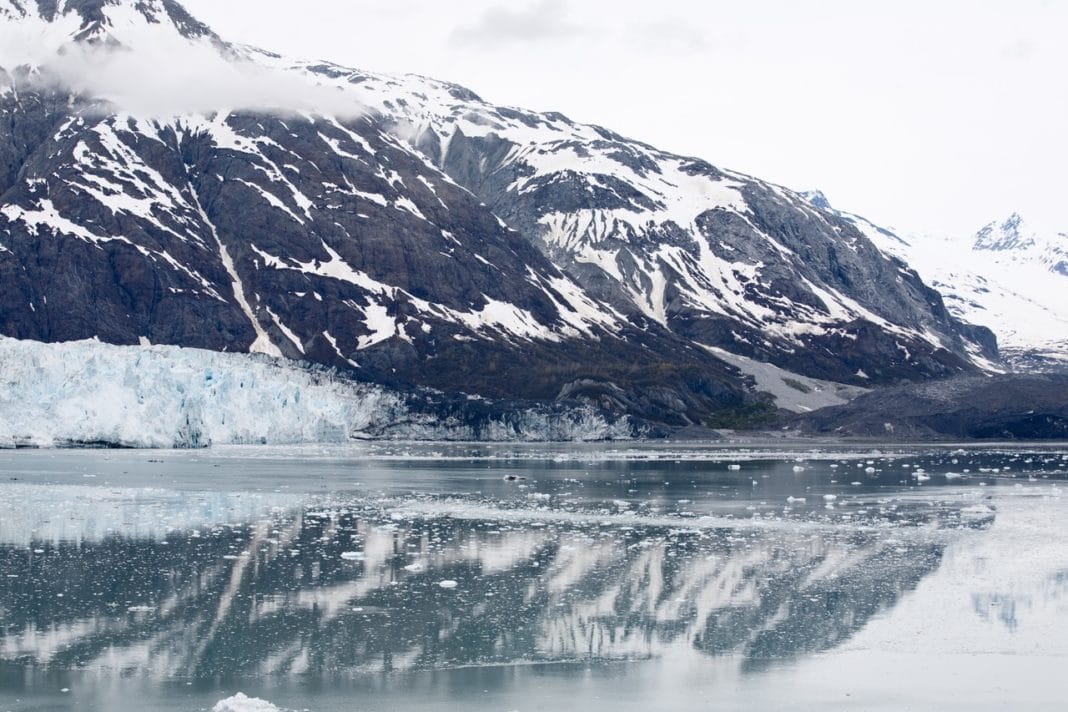 Embark on a wilderness adventure in Alaska. One of the best cruise destinations in North America, the chilly state is a location filled with natural wonders. Sail around Glacier Bay and experience the magnitude of the landscape. Gazing upwards, you can see glaciers and snow-capped mountains stretched high above. As you cruise to Hubbard Glacier, keep an eye open for bears and seals atop the icy land.
In the port of Anchorage, cruisers can partake in a dog-sledding adventure through the snow. Additionally, Alaska offers more than just ice. Train rides across the mountainside offer views of forests and wildlife. The Denali National Park and Preserve, located atop Mt. McKinley, possesses even more natural phenomena.
4. Australia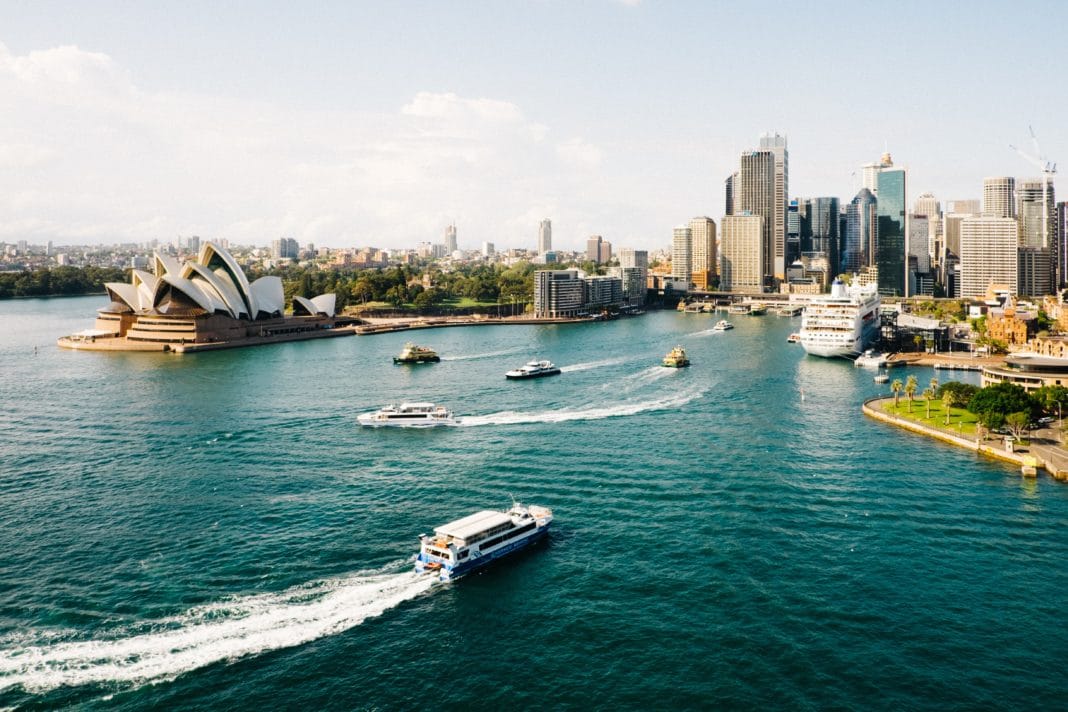 Cruise into any of Australia's ports, and you'll be sure to find adventure awaiting. Listed as one of the best cruise destinations, the continent offers a range of landscapes for exploration. The city of Sydney boasts exciting urban venues and landmarks, such as the Sydney Opera House. Catch a performance inside this uniquely built arts center before returning to port. In the morning, take a climb up Harbour Bridge and feel surrounded by metal and blue sky. Later, you can learn to surf with an instructor on Bondi Beach. You might also visit the galleries inside the Museum of Contemporary Art.
In Brisbane, sites like Steve Irwin's Australia Zoo and the Dreamworld theme park make the city great for family. If you're looking to explore the famous Great Barrier Reef, Cairns is an essential stop. Enjoy a meal inside one of the area's up-scale restaurants. Afterwards, explore the Daintree Rainforest before going on a scuba dive around the reef.
5. Cozumel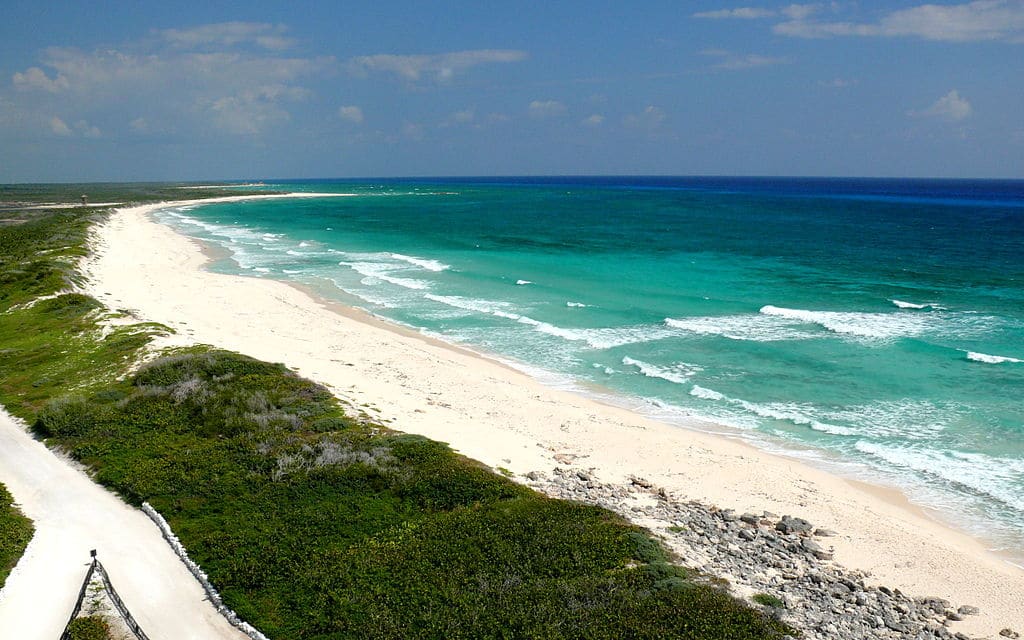 This Mexican island is perfect for lounging and low-key fun. Take your time searching the various shops along the pier as you look for souvenirs. Then, sit down outside Three Amigos bar and enjoy Tex-Mex style food and a view of the ocean. Children can have fun riding water slides in Playa Mia Grand Beach Park.
For those who love napping to the sound of waves, Playa Bonita is a prime location. The beach's soft white sand is perfect for sunbathing. If you get tired of napping, the Ancient Mayan ruins of Tulum are a must-see. The stone buildings are a majestic sight as they stand overlooking the ocean below. Before boarding, you might also visit the Cozumel Pearl Farm. There, you can learn how pearls are farmed and cultivated from oysters. With features like these, it's easy to see why Cozumel is one of the best cruise destinations around the world.
6. Bermuda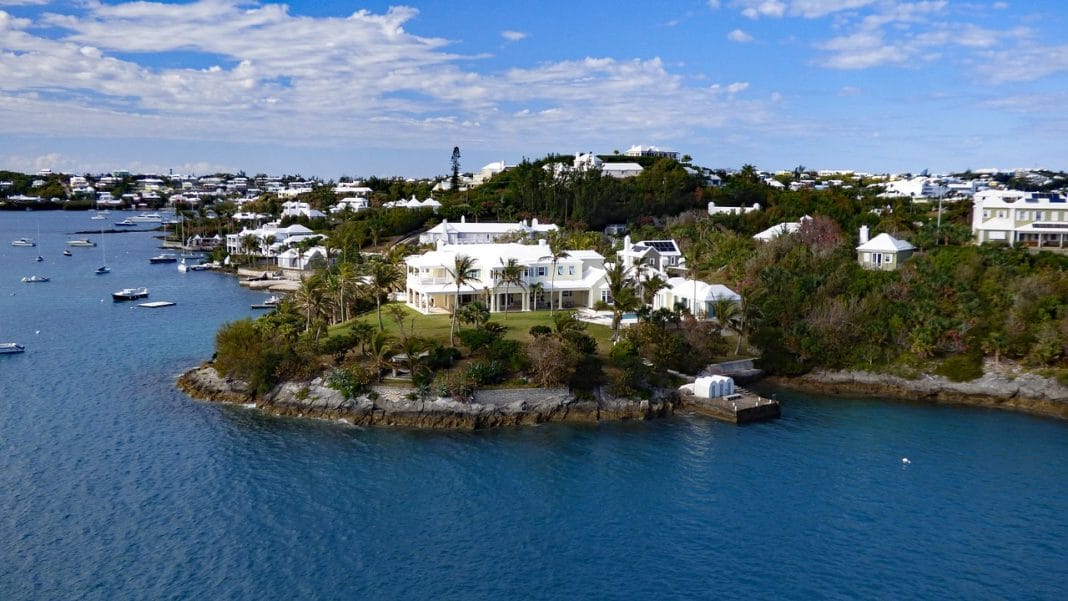 Find your own little paradise on the stunning island of Bermuda. Pink beaches surrounded by cerulean waters allow visitors to find peace while relaxing along the sand. As one of the best cruise destinations, Bermuda lets visitors encounter an array of new and exciting experiences.
History lovers will find King's Wharf, the largest port on the island, especially enticing. The site possesses an extensive naval history and educational museums. Tourists can also climb the steps up the wharf's historic lighthouse. When finished, satisfy your hunger with a delicious cake at the Bermuda Rum Cake Company.
Go underground into Crystal Cave and discover an alternative view to the dazzling ocean. The structure's hanging formations and glowing blue water are fascinating to witness. Golf pros will also find their niche in one of the area's many golf courses. Players can spend hours practicing underneath the sun. Love to party? You'll want to ride a ferry to Hamilton, another port on the island. Once there, tourists can dance the night away at Front Street.
7. Puerto Vallarta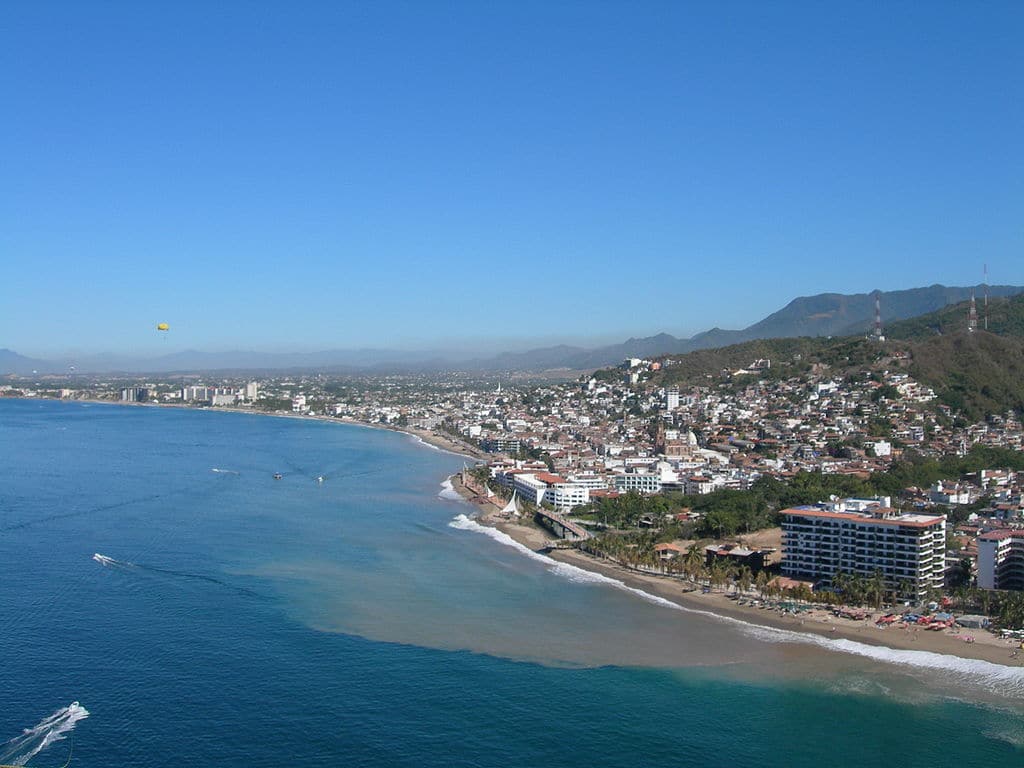 Another popular cruise destination in Mexico, the sunny town of Puerto Vallarta offers activities for every visitor. Along El Malecón boardwalk, tourists can shop inside a variety of boutiques. When hungry, one can step inside an authentic Mexican restaurant. Fascinating art installations are always on display, so have a glance as you appreciate the sea view in the background.
With its rich colonial history, Puerto Vallarta contains a number of historical landmarks. One primary monument is the Our Lady of Guadalupe Church. Built with immense bell towers and stain-glass windows, the architecture of the church is magnificent to behold. Finish a long day with a drink inside one of the Zona Romantica's many bars. The region's laid-back atmosphere offers a break from more exciting environments.
8. Nassau, Bahamas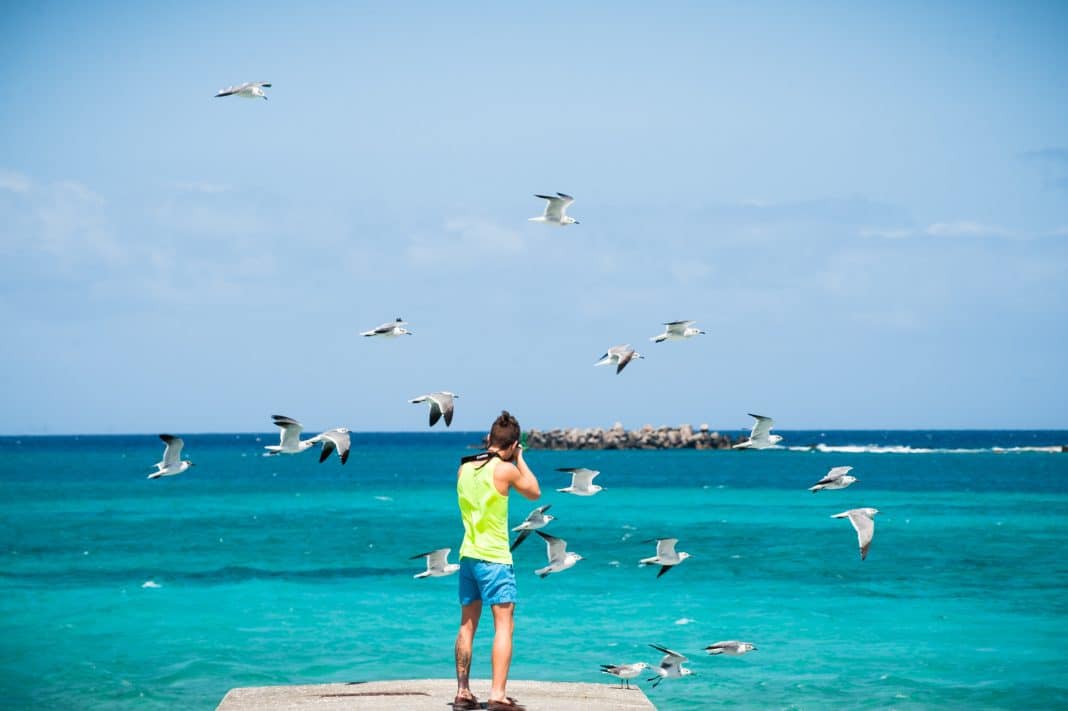 Located on the island of New Paradise, Nassau is truly a tropical fantasy. Many of the best cruise destinations are those that offer numerous kinds of activities for both adults and children. Nassau is no exception. One of the city's main attractions, the Atlantis Paradise island Resort, hosts a variety of outdoor activities. A primary attraction is the Aquaventure Water Park, where visitors can spend hours on the park's many rides. Tours along the resort's grounds include access to beaches and other pastimes, like swimming with sharks.
Quick ferry rides to Blue Lagoon Island bring tourists the opportunity to swim in stunning blue waters. You can also tread water alongside dolphins or sea lions. A short location from cruise ship docks, Junkanoo Beach is also ideal for relaxing and appreciating the ocean.
9. Santorini, Greece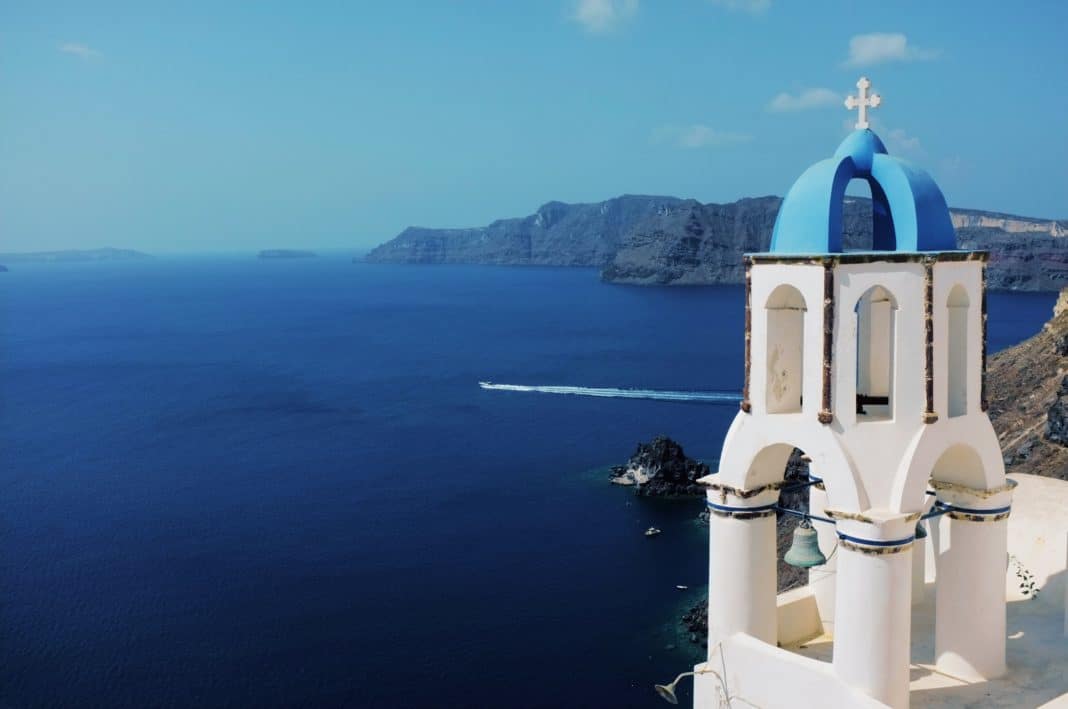 Enter an ancient landscape through your journey to this Greek island. The island of Santorini is postcard picturesque. Black beaches, cliffs, and whitewashed buildings perched atop the rugged landscape excite and awe tourists. Visitors may ride a donkey from port towards the center of the city Fira. Afterwards, you can lunch on Greek cuisine in one of the location's many restaurants. Any wine aficionados will want to tour Fira's local wineries, as Santorini boasts some of the best wine in Greece.
Those fascinated by geology can also examine the volcanic crater, or caldera, that forms the bay surrounding Santorini. Check out the Museum of Prehistoric Fira if you're interested in coming face to face with the island's ancient history.
10. Bonaire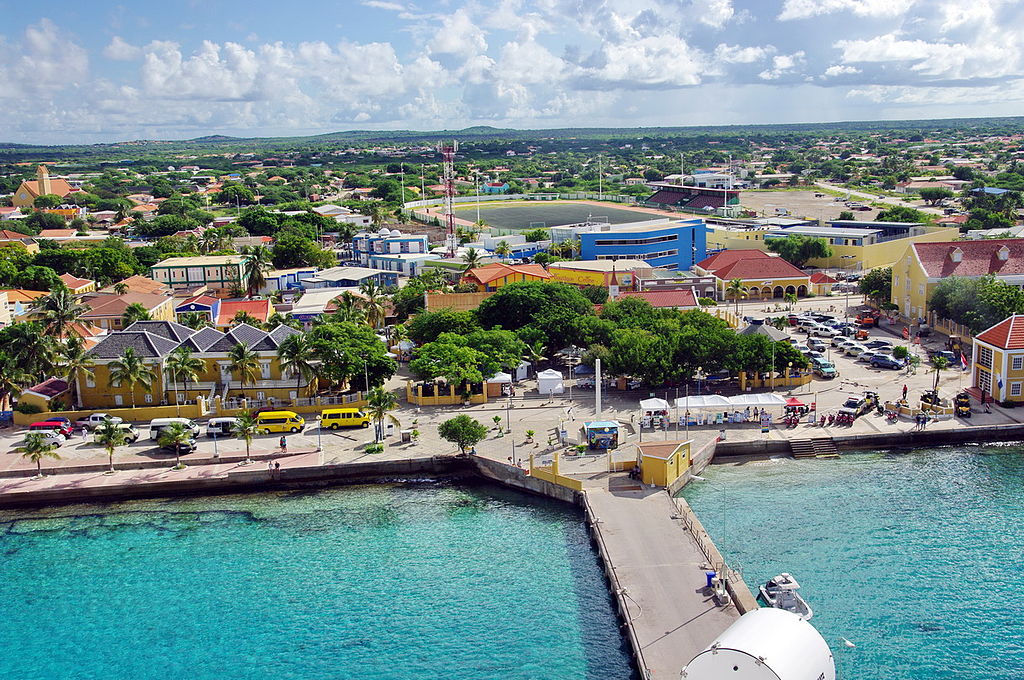 Credit: Bgabel / Flickr
A global leader in the field of ecology, this Southern Caribbean island is a haven for any nature lover. After arriving at port, tourists can encounter a variety of animal experiences. A famous activity is flamingo spotting inside Washington Slagbaai National Park. Besides bird-watching, the Bonaire National Marine Park offers a number of dive and snorkeling sites. These locations let participants catch a glimpse of a sea turtle or sea horse swimming under the blue.
In Wilhemina Plaza, specified cruise days transform the location into an arts and crafts market. At these times, art, clothing, and food are for sale along the strip. The Waterfront Promenade, nearby the ship docks, includes an array of enticing restaurants. One location, known as Zeezicht, serves items like iguana soup and fresh fish.
Your best cruise destination awaits you.
Choosing where to go on your next cruise can be challenging. Basing your decision on weather, scenery, and possible activities is necessary for making the right choice.
Interested in soaking up the sun along the beach? Want to explore the wildlife in a tropical rain forest, or ponder the immensity of an ice glacier? There are a variety of cruise destinations that will be sure to fit your needs. This list of the best cruise destinations around the world provides the necessary information for planning your adventure.
Related Article: 10 Best Cruise Ships for Every Kind of Traveler