If you are itching for an epic adventure, check out these best US national parks to backpack.
The great outdoors are calling, and you must go. Exploring nature is a deeply fulfilling, some would say spiritual, experience. The opportunity to completely disconnect from everything and just focus on your surroundings and the present moment is something that is rare these days. If you find yourself in the middle of the woods without cell service, consider it a fortunate occasion. Some of the best US national parks are out there waiting for you to explore.
Don't worry if you can't decide exactly which hike to conquer, there is certainly no shortage. The U.S. has many outdoor options to choose from when picking your adventure. Its 60 national parks make for the perfect place to enjoy spectacular scenery and go off the grid for a while. If you are interested in an extended hiking experience, consider taking a backpacking trip. There are a number of must do trails within the US national parks just waiting for you. We have picked out the best US national parks to backpack, and have some ideal backpacking trips within these parks.
Check out these eight best US national parks to backpack.
1. Grand Teton National Park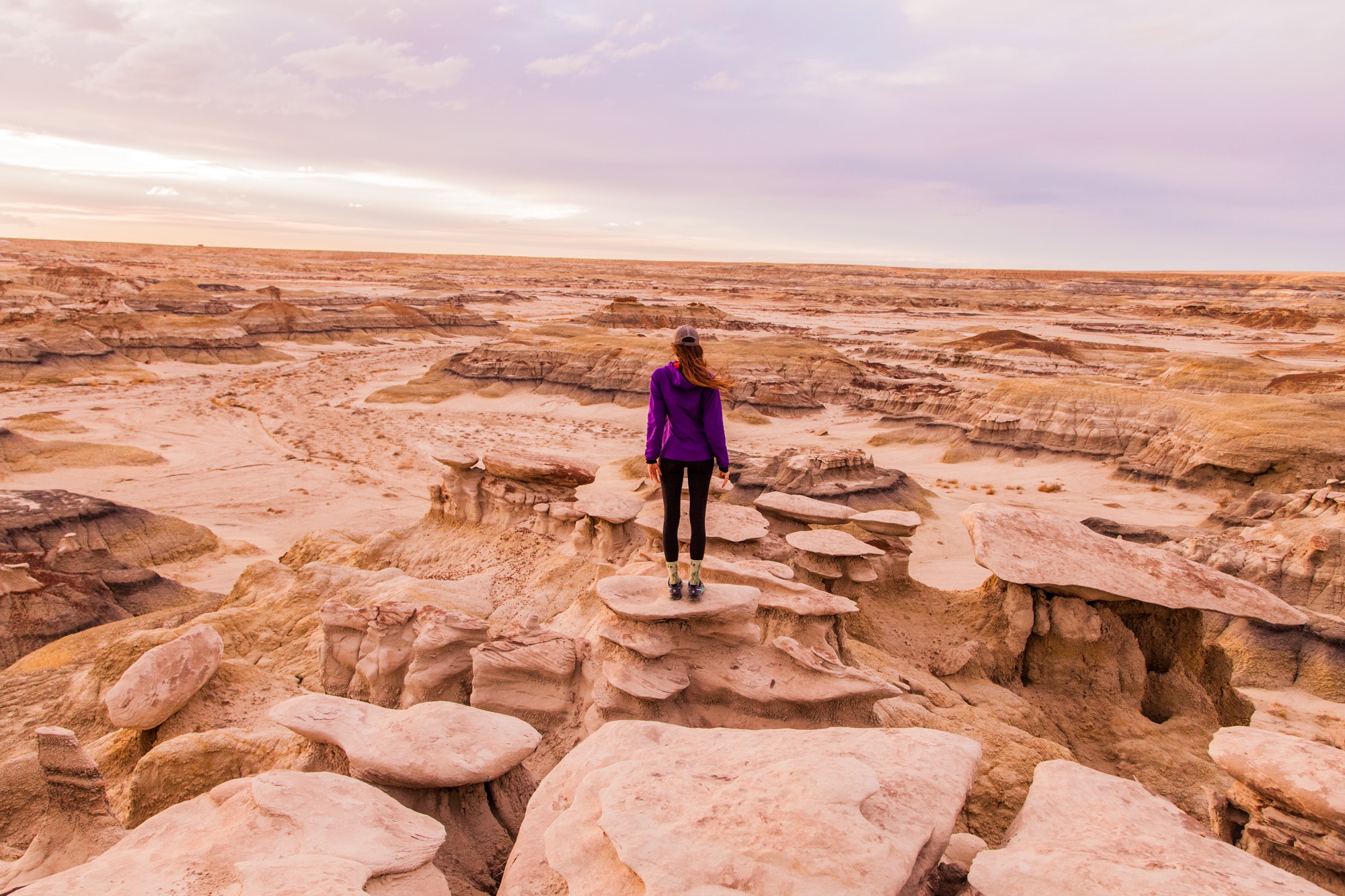 Encompassing the majestic Teton mountain range within northern Wyoming lies Grand Teton National Park. Within this span of earth you can find a number of beautiful views and mountainous terrain. A backpacking trip here is certainly a great way to get full exposure to all that this park contains. Backpack Paintbrush and Cascade Canyons for waterfall views, glistening glaciers, and an amazing mountainous backdrop.
2. Shenandoah National Park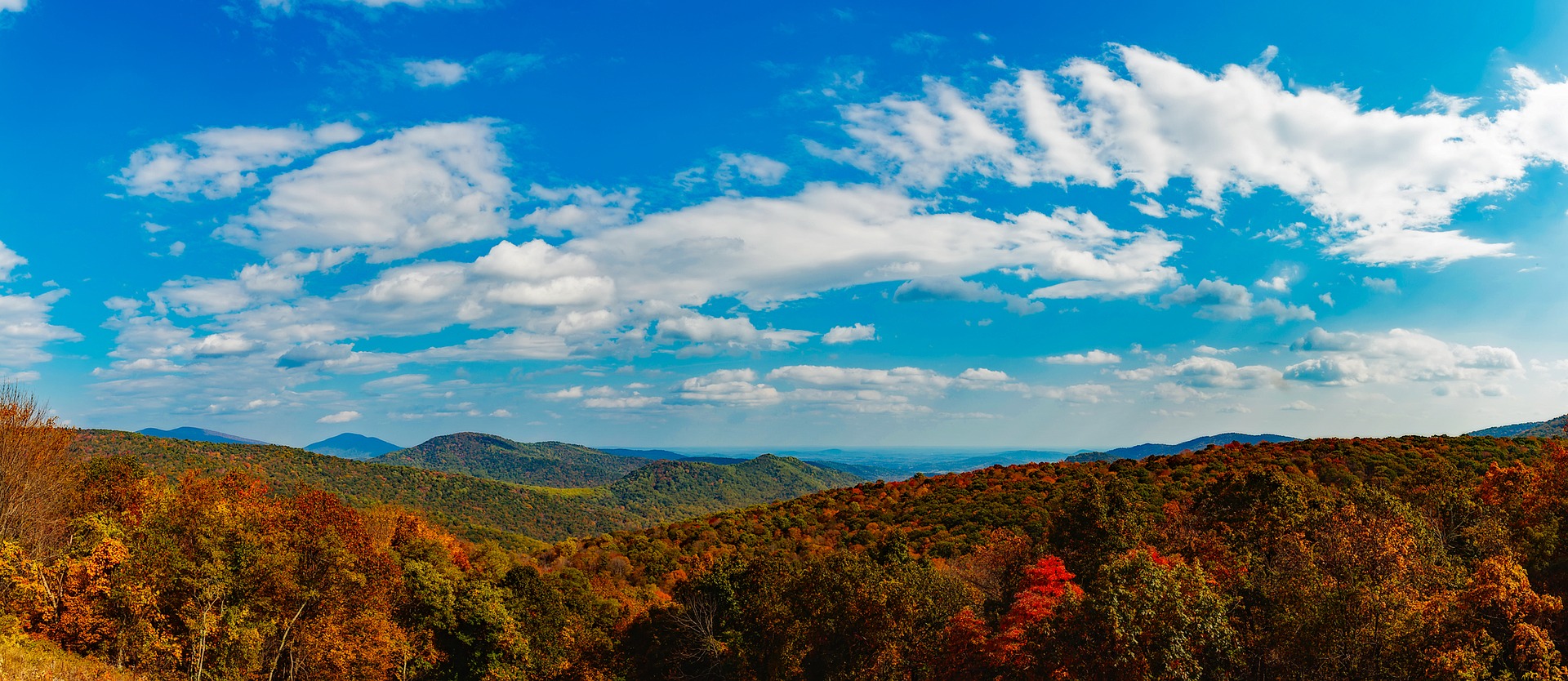 This unsuspecting outdoor oasis is slightly underrated. Shenandoah National Park is a spectacular treat in western Virginia, with well-known hikes such as Old Rag Mountain, and the unmatchable Skyline Drive. While it is most visited in the summer, Shenandoah National park is most ideal in the fall, with its spectacular autumn leaves dotting the scenery. Autumn also happens to be the best time to backpack the Rocky Mount Trail, as the Cliffside views offer an assortment of blazing fall colors. Conquer this 10 mile loop between September and October for the best experience.
3. Yosemite National Park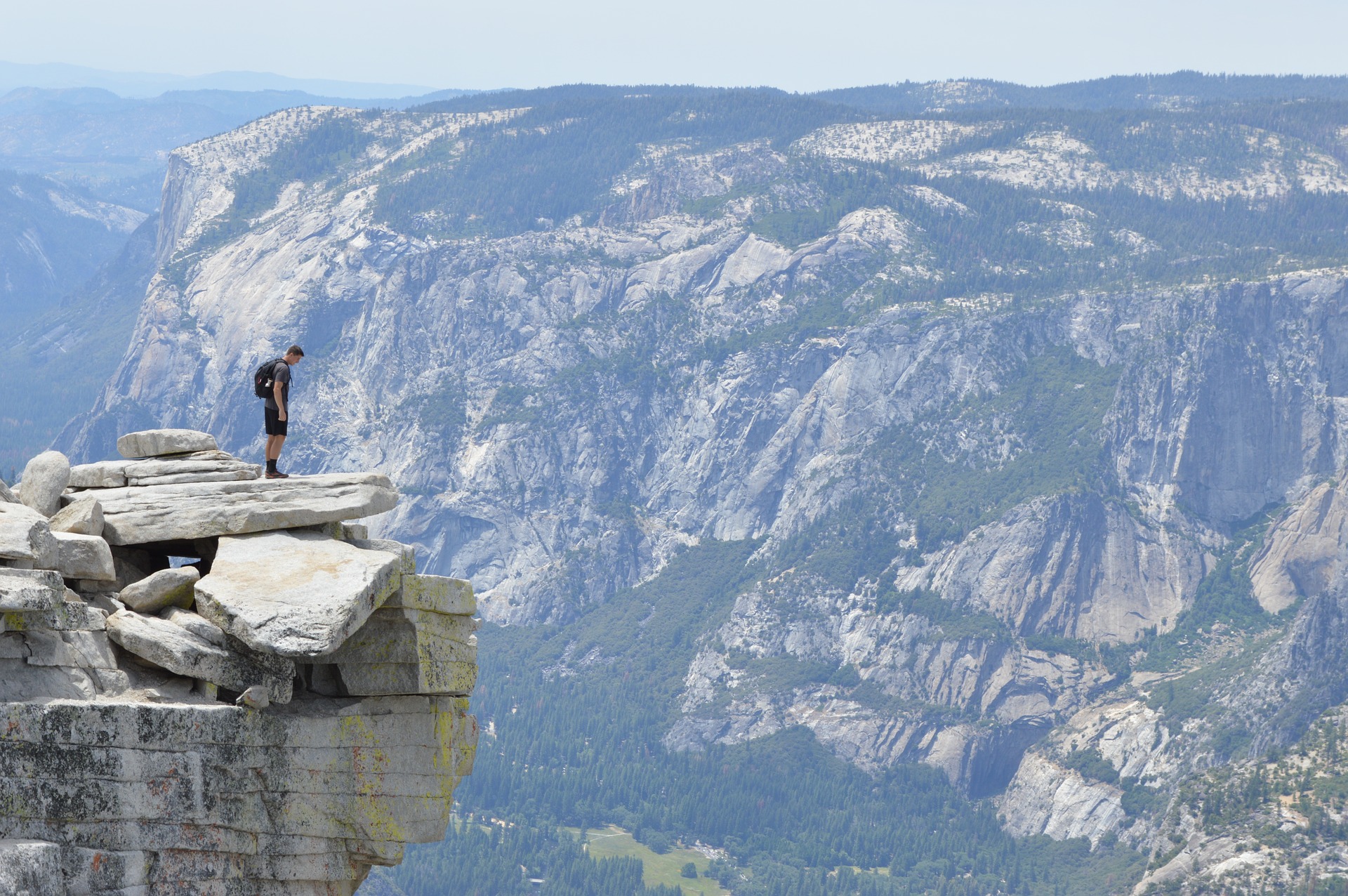 One of the most well known national parks for a reason, Yosemite is certainly easy on the eyes. Easily making the list of the best US national parks, this California oasis holds some real scenic miracles. Really any backpacking trip you choose to do is going to have those purely breathtaking moments. If you want a good immersion in a piece of this national park, then backpack from Little Yosemite Valley Campsite up through Half Dome. Half Dome is an iconic hike within the park. Because of the high traffic, the entire Half Dome route requires a lottery permit submission prior to arriving.
4. Olympic National Park

Right in the heart of the Pacific Northwest Region, Olympic National Park is both daunting and mesmerizing. The rainy weather tendencies often leave a layer of mist dangling over the expanse of scenery, adding to the allure. As one of the best US national parks, Olympic has a hiking route option for everyone. If you are up for covering a good amount of miles, then try the Enchanted Valley and Anderson Glacier backpacking route. One of the most well-known wilderness routes, this 37 mile out and back trek helps you learn your outdoorsmen credibility.
5. Rocky Mountain National Park
Colorado is the state of 14ers, most of which surround Rocky Mountain National Park. This beautiful park encapsulates pure, unadulterated outdoor perfection. From the towering Long's Peak to the shimmering Bear Lake, Rocky Mountain National Park will leave you breathless. For a relaxing and awe-inspiring backpacking trip, take the 14 mile round trip route to Lake Verna. Pitch your tent next to these sparkling waters as the mountains loom overhead.
6. Yellowstone National Park
The oldest and most guarded national park, Yellowstone holds some delicate natural beauty. Its iconic geysers and hot springs make it a popular attraction. To get off the beaten path and away from the crowds, tackle the Sky Rim Trail. Backpack from Specimen Creek to Black Butte for incredible scenic views of the park.
7. Grand Canyon National Park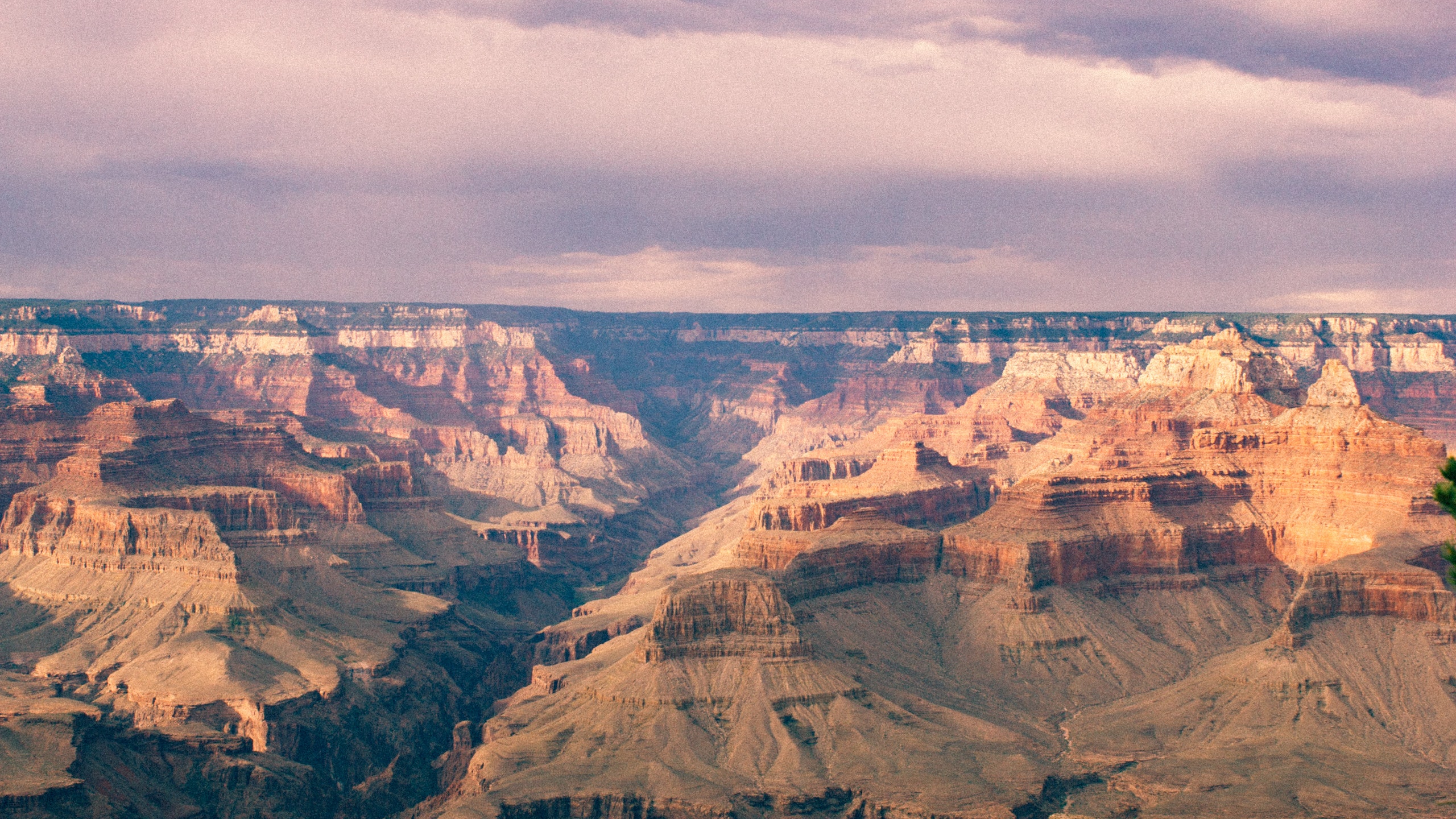 It would be amiss to document must visit best US national parks without highlighting the Grand Canyon. This American icon remains an extremely popular attraction and right of passage for many. While most people simply stop here to snap a few pictures, you can actually delve deeper. Hike the Grand Canyon from rim to rim to really get an idea of how large this park actually is. The total park coverage is typically tackled in about three days, so you can make a long weekend of it. Travel from the South Rim to the North Rim and back again and enjoy the breathtaking scenery up close and personal.
Now that you have an idea of what's out there, just pick a place and go.
There is really nothing between you and the great outdoors than a few miles and maybe a few dollars. Start planning now for an epic outdoor adventure. You surely won't regret venturing off the grid in any of these eight best US national parks. Tackle the entire Grand Canyon over a week or stand upon the majestic Cloud's Rest in Yosemite National Park. Be warned: you might just realize how small you really are. It doesn't take much more than a massive mountain to give you a real perspective shift. Snag a backpack and head off the grid for a bit for new inspiration and a refreshed outlook on life.
Related Article: The 10 Best Places to Camp in the U.S.