Check out these top national parks in California for a variety of outdoor activities.
California, the third largest state, boasts over 160,000 square miles of varied terrain. From the shorelines to the mountains, desert temperatures to snowy climates, the national parks in California have a lot to offer. These preserved areas are all remarkable in some way, from the animal and plant life, to the monuments and unique geography that continues to amaze visitors. It's almost impossible to truly tour all the parks in one trip, though that would be quite the bucket-list feat. These National Parks in California (plus the bonus national forest) continue to impress visitors with their wild terrain. And by wild, we mean untamed natural beauty as well as mind-blowing wonders.
We'll point out some of the must-see points in these top national parks in California. Whether you are looking for a scenic drive, or a strenuous hike with a spectacular pay-off view, check out these most impressive national parks in California.
These top national parks in California earn their spot on our list for their impressive geography, beautiful scenery, or unique features.
#1 Sequoia National Park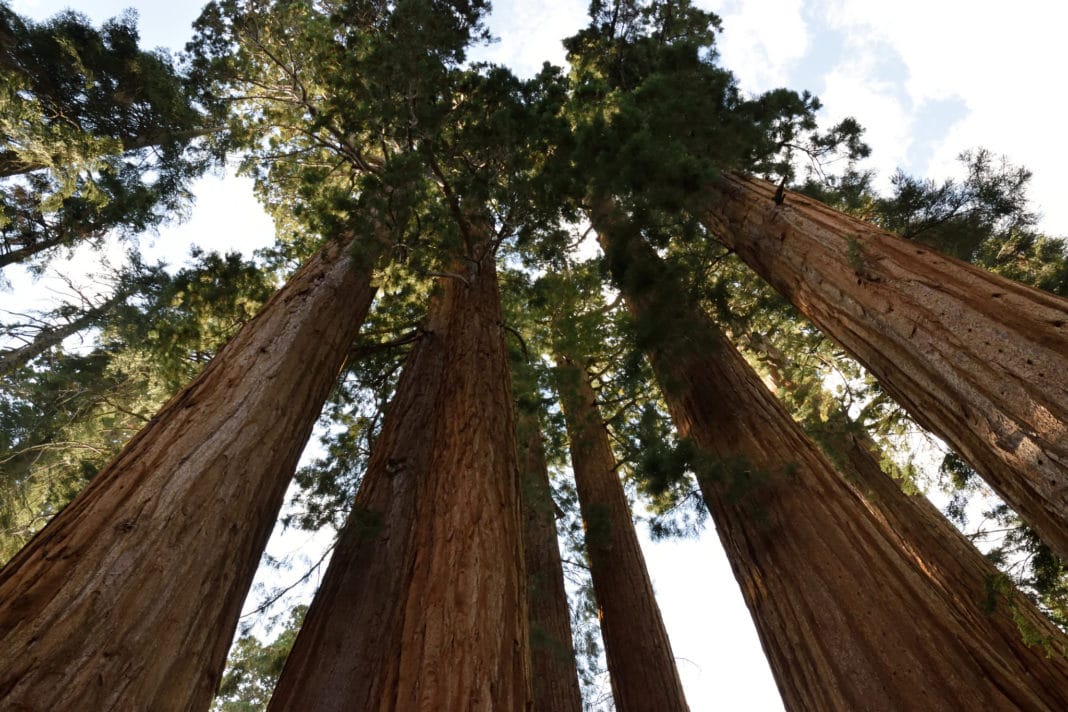 Credit: Ming-yen Hsu
Sequoia National Park is home to many impressive sequoias, some of the largest trees in the world. Those trees might be over 3,000 years old. Despite this impressive fact, you'll also want to go to check out the amazing scenery. The park features miles of hikes to get lost deep in the woods. Additionally, climb some peaks, explore around some waterfalls or just drive along Panoramic Point or Generals Highway. Sequoia National Park shares a border with Kings Canyon National Park. Therefore, you'll want to spend a few days exploring the 900,000 acres between both of these national parks in California.
Must See in Sequoia National Park
To begin, General Sherman is probably the park's most popular destination. In fact, it's arguably one of the top sights in all national parks in California. Sure, it's impressive to be the world's largest tree currently alive. It's definitely worth a visit but will likely be pretty crowded. On the other hand, we think Moro Rock is a pretty cool destination. The scenery is spectacular, railings and stairs help get you right to the middle of all of, where you can see other peaks. It helps that Moro Rock is right in the middle of the park. You can head towards this granite dome rock formation at the top of Moro Creek. It lies between Giant Forest and Crescent Meadow, so you'll get to explore these areas, too, as part of the national parks in California.
#2 Channel Islands National Park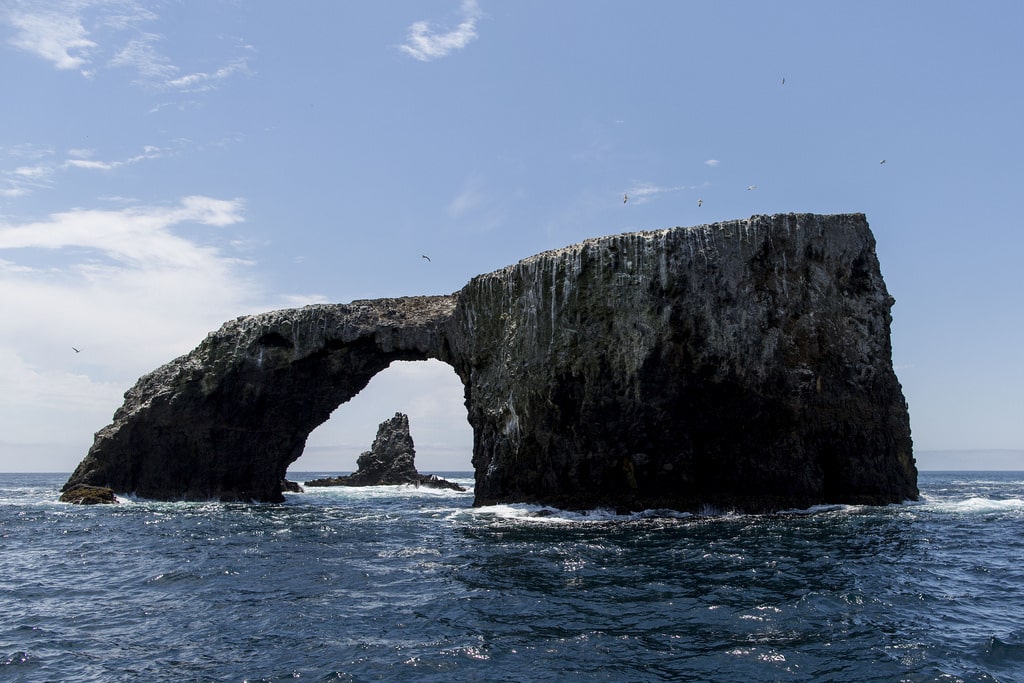 Credit: David Sanborn
The Channel Islands, as the name suggests, is an archipelago of eight islands off the coast of southern California. The entire five of these islands is a national park, including the ocean surrounding. It's beautiful and peaceful here, with plenty of outdoor activities. These include hiking along the coastlines of the islands, exploring sea caves, fishing, kayaking, snorkeling and diving, You can access the islands by ferry. We suggest camping at the Scorpion Ranch Campground for its amenities. You'll have options for boat rides and tours for whale watching and sightseeing around this national park.
Must See in Channel Islands National Park
On Anacapa Island, you'll find Inspiration Point. Make it a "point" to get to this destination and you won't be let down by the views. It's incredible that this is all still part of California since it feels worlds away. You'll get to see Anacapa inlets and the larger Santa Cruz island, all part of the national parks in California.
#3 Death Valley National Park
Credit: faungg
Here's where California really shows off with its diverse climate. This top national park in California is the hottest, driest and lowest national park. The vast expanse of space, with its hues of browns and oranges, offers valleys and mountain peaks. You'll have the chance to see many top spots here in Death Valley in the comfort of your air-conditioned vehicle. At this national park in California, you'll get to see Badwater Basin, the lowest point around, and the famous Golden Canyon. You might come across some ghost towns, or see some oases, especially in the northern part.
Must See in Death Valley National Park
Take the Artist's Drive scenic loop. You'll get to drive through volcanic and sedimentary hills, layered with different variations of browns, yellows, and oranges. The late afternoon sunshine makes this especially come alive with a golden glow at this top national park in California.
#4 Lassen Volcanic National Park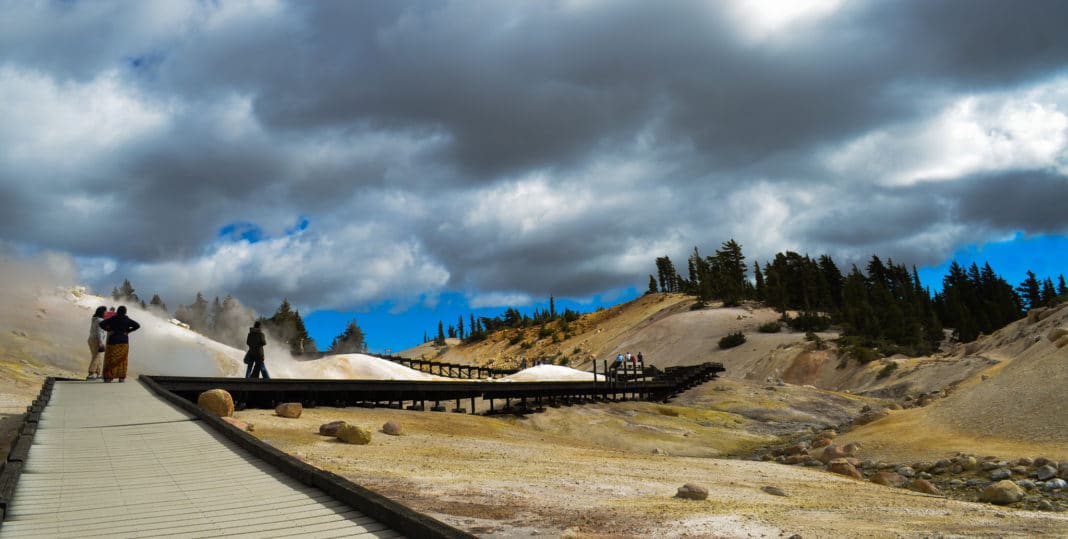 Credit: Markus Spiering
Located in northern California, Lassen Volcanic National Park doesn't lie to you about the "volcanic" part. You'll get to see fumaroles which are vents and steam from volcanic-gas vents below the surface. Water is heated by the molten rock underneath Lassen Peak, and this creates mud baths and boiling pools in the surrounding area. Bumpass Hell is a famous area for these hydrothermal areas. Some of the access has been closed for restoration, but you can still hike about three miles to see the sights. These include a 16-acre bowl of mud pots, steam vents, and boiling waters. Trails and boardwalks help you get up close to these crazy sights.
Must See in Lassen Volcanic National Park
Devil's Kitchen is a pretty sweet destination at one of the top national parks in California. Devil's Kitchen can be accessed by a moderate hike that's a little over four miles. Furthermore, the hike itself is interesting, with varied terrain through the brush and meadows with bridges. The end of the trail takes you up to the rim of the area referred to as Devil's Kitchen. It's a bubbling cauldron with a fitting title. You'll also get to see some other areas of bubbling waters on the way.
#5 Yosemite National Park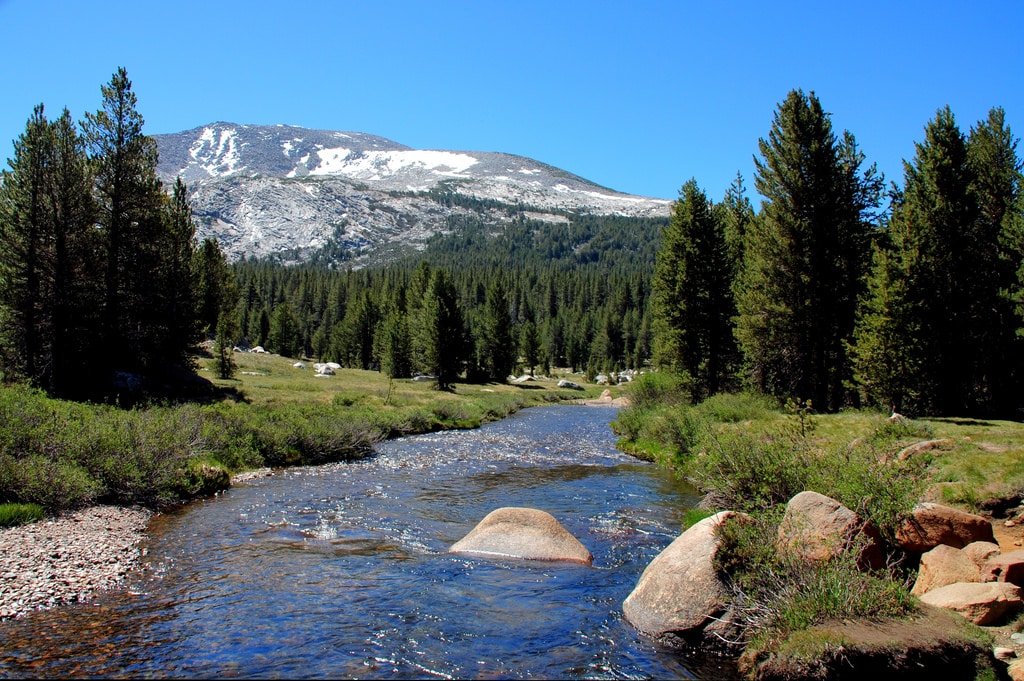 Credit: Tehani Schroeder
Yosemite: a favorite among even the most well-traveled and one of the best national parks in California. The Sierra Nevada Mountains of California boast incredible views and expanses of rivers, valleys, and peaks. You'll surely get to see the beautiful and famous Sequoia Trees here. Expert outdoorsmen and women take up the challenge of rock climbing or traversing El Capitan and Half Dome, a granite dome that rises above the other cliffs.
Additionally, the hiking options are endless, through meadows, past sequoias and around streams and waterfalls. Spend the night or your entire trip camping in the wilderness. Or, on the other hand, cruise along the Yosemite Valley Loop and stay in the cozy Majestic Yosemite Hotel and let them show you around this top national park in California!
Must See in Yosemite National Park
Head to Glacier Point in Yosemite National Park. It's a popular destination, but for good reason. It's seemingly the jackpot destination for taking in the scenery of Yosemite National Park. From this point, you can see Half Dome, Yosemite Valley, and Yosemite Falls. Access Glacier Point on Wawona Road, but only when this road is free of winter weather conditions and open.
#6 Joshua Tree National Park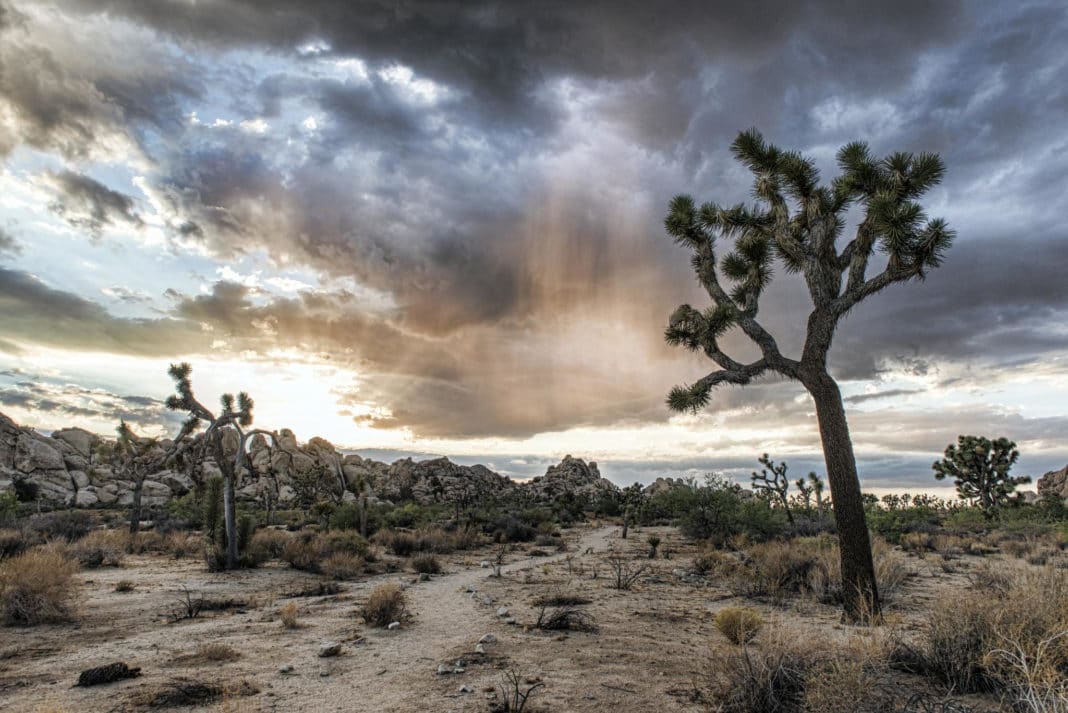 Credit: Christopher Michel
The Joshua Trees are an amazing feat of nature and a key feature of national parks in California. They're resilient because they withstand the winds and occasional powerful rainstorms. If you've never been to this area, you've likely never seen anything like these trees, and they've become an inspiration to many artists. However, it's not only the trees that many visitors come to see at Joshua Tree National Park. The whole terrain, carved and formed by wind and rains appears to be a natural phenomenon. Smooth and jagged rock formations rise above the earth.
Little San Bernardino Mountains boasts of Quail Mountain, at over 5,000 feet (the highest point in Joshua Tree National Park). Joshua Tree National Park is located in southern California, around the Colorado Desert and the Mojave Desert.
Must See at Joshua Tree National Park
The skies here in the desert region offer some amazing stargazing. If you're not a huge camper, perhaps try to spend one night under the stars here, Additionally, you could just head out one night to spend some time under the stars. There are various places to pull over along the scenic drive. Pinto Basin Road between Cholla Cactus Garden and Cottonwood is a good location to head to stargaze.
#7 Pinnacles National Park
Credit: Daniel Hartwig
Pinnacles National Park is characterized by spectacular rock formations, oak woodlands, and desert-like ground. These rock formations are the result of volcanic eruptions. The deep reds, browns, and oranges contrast with a bright blue sky. You'll get to explore caves, such as the Talus Caves, and hike through open valleys, along cliff edges, or through some trees and brush. Until 2013, Pinnacles National Park was simply a national monument; it was understood that this beautiful sight and land needed to be preserved.
Must See in Pinnacles National Park
Bear Gulch hike. This 1.5 mile-hike packs in some really neat sights along the journey. You'll be hiking along some great rock formations: in between the huge rocks, on top of the rocks, and underneath the trees and along the brush. Additionally, you'll walk through a few caves, but then the real-deal Bear Gulch cave will require a flashlight if you're brave enough to go in. You'll climb a staircase and come out to the Bear Gulch Reservoir. Find more information about the Bear Gulch hike here.
#8 Redwood National Park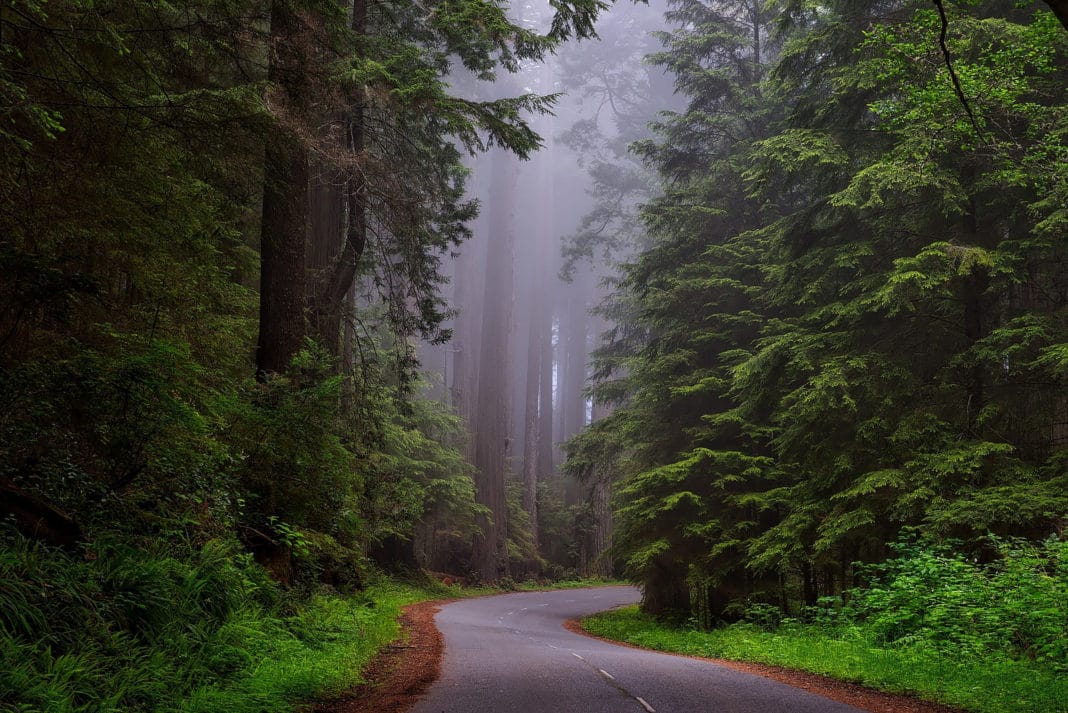 Source: Flickr
If you're looking for a good escape to the woods, this national park in California is the place to head. These incredibly tall trees are practically historic artifacts because of their age. In addition to great hikes or walks through the wilderness, Redwood National Park boasts about forty miles of rugged coastline. You can camp in the developed campgrounds or pick your own spot in the designated wilderness within this national park in California.
Must See in Redwood National Park
Redwood National Park is connected with some surrounding state parks, including Prairie Creek Redwoods State Park. Located north of the main section of Redwoods National Park, this park offers Fern Canyon Trail. It's this exact spot that Steven Spielberg chose for filming a Jurassic Park 2 scene. The Fern Canyon Trail hike leads you through huge walls of ferns, along with the canyon. Plus, this section of the park is located close to the coast, and this section is fun to explore.
#9 Lava Beds National Monument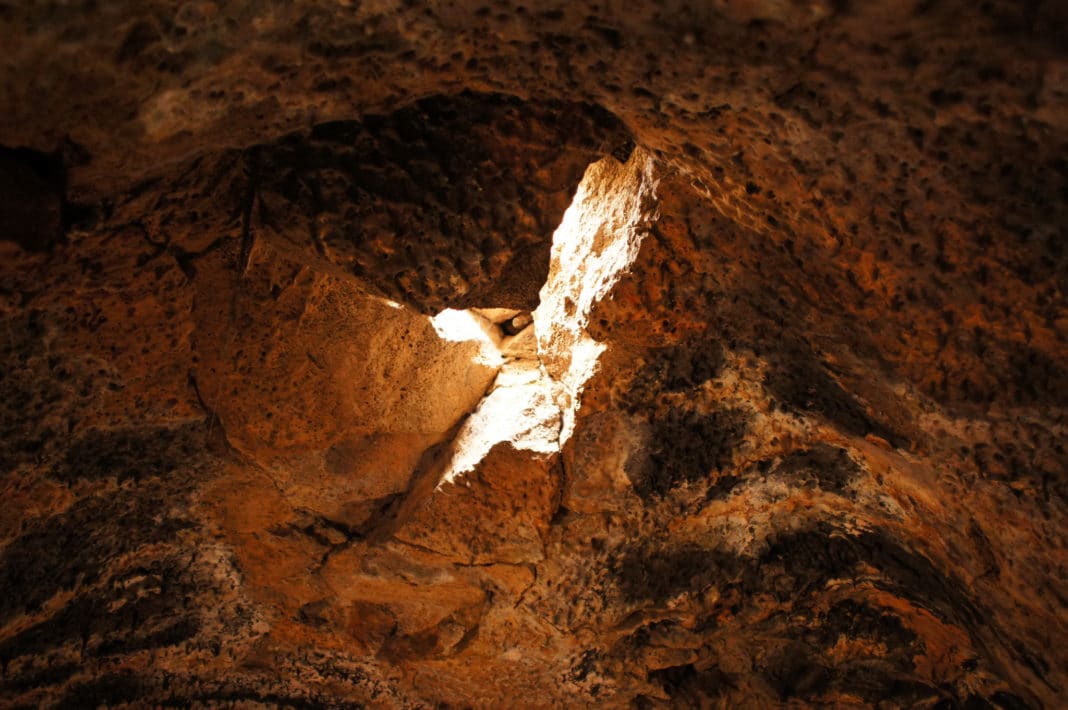 Credit: Tjflex2
Additionally, Lava Beds National Monument, though not technically a national park in California, is a unique landscape thanks to volcanic action. The Medicine Lake Volcano has contributed to the area's many caves and interesting rock features, all in a desert landscape. There are over 700 caves in this area, run by the national parks in California.
Must See in Lava Beds
If you take Cave Loop Drive, you'll get to see a good assortment of the caves here in Lava Beds National Monument. Additionally, the visitor's center is located close, too, so you can check that out when you drive the caves loop.
#10 Shasta-Trinity National Forest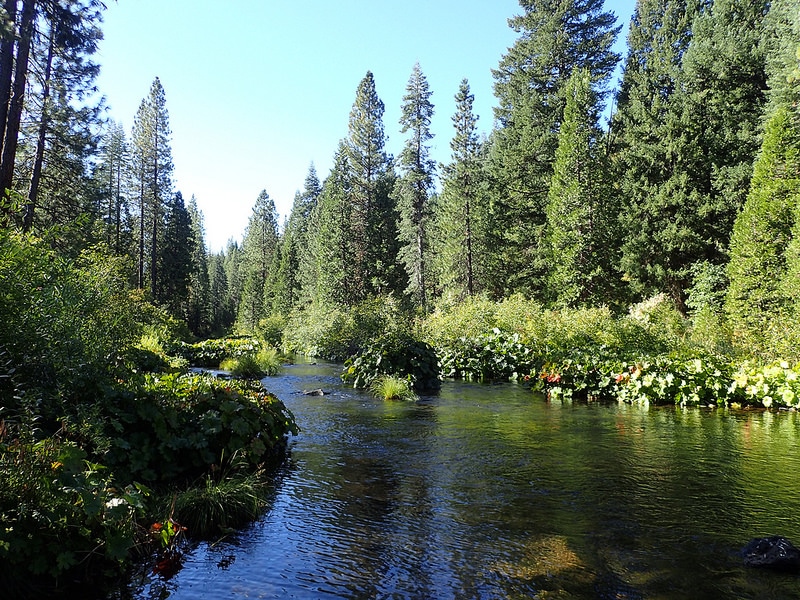 Credit: J. Maughn
Sure, it's not technically a national park in California, but the national forest means that camping is free, though you may need to obtain a permit. The whole expanse of land features gorgeous waterfalls flowing into deep blue lakes. The mountains in the backdrop are often peaked with snowy tips. Your hiking and boating options are seemingly endless. This national forest covers over two million acres of land and includes five wilderness areas to explore. Check out more information on recreation and campgrounds at Shasta-Trinity National Forest.
Must See at Shasta-Trinity National Forest
Shasta Lake and the Lake Shasta Caverns, a whole gathering caves in the area. This area is neat to explore for the day since you can take a boat ride on Shasta Lake and explore the caves. Find more information on this national natural landmark of Shasta Lake Caverns here.
These Top 10 National Parks in California Offer Endless Outdoor Adventure Opportunities
Credit: Ming-yen Hsu
Thanks to the volcanoes, mountains, rivers, lakes, and deserts in the giant state of California, you can have whatever outdoor adventure you desire. Explore the caves in Lava Beds, Pinnacles, or Lassen. Head to the archipelago of the Channel Islands off the coast. Check out the Sequoia and Redwood trees with their thousand-year-long lives. Camp under the stars in the Mojave Desert. If only there was an infinite amount of time to travel and explore these national parks in California!
Related Article: 10 Best Hotels in Laguna Beach Reviewed | 2018