From stunning oceanside views along the Pacific Coast Highway to parched deserts in the south, California is a state of many regions. It's no wonder you can find some of the best national parks in California.
California is known across the globe for being the home of Hollywood, its sprawling vineyards throughout Napa Valley, its luxurious beaches and scenic views of the Pacific Ocean, and, of course, its close proximity to some of the most beautiful and diverse national parks in the entire world. There's a reason why some of the best national parks in California have been used as backdrops for directors like George Lucas and Steven Spielberg, and it's not just because of the state's enticing tax incentives.
One of the upsides to California being the third-largest state is that it has hundreds of state parks and dozens of national parks to choose from. In fact, California has more national parks than anywhere else in the United States. If you were to combine all of the parks together, they would protect an area the size of West Virginia. The best part is, it's almost impossible for you to go wrong when choosing which one you want to explore! From desserts coastlines and mountains to forests. California is a state of contrasting landscape just waiting to be explored.
Buckle up and get ready for the adventure of a lifetime as you road trip your way through the best national parks in California.
1. Up first: Yosemite National Park
Made up of over 800 miles of trails that go through serene pine forests and alpine, Yosemite National Park is easily one of the best national parks in California. Yosemite is most famously known for its waterfalls and, of course, the "Yosemite Valley." The valley is relatively small, measuring to be just seven miles long and less than a mile wide. However it is jam-packed with enough scenic views to last you a lifetime.
The valley itself was formed by glaciation, therefore the walls are sheer and high and lead into some of the most famous cliffs in the world, including El Capitan. El Capitan raises more than 3,000 feet (900 meters) that virtually shoots straight up out of the Yosemite Valley floor. The Yosemite Valley also leads into the Half Dome, which stands at a towering 4,800 feet (1,600 meters) above ground. Needless to say, the Yosemite Valley is a great spot for adventurous rock climbers to explore. The Yosemite Valley is so famous that it draws in more than 4 millions visitors worldwide every year, proving yet again that Yosemite is one of the best national parks in California.
Believe it or not, there is even more to see at Yosemite National Park than the Yosemite Valley. In fact, some of the most magnificent scenery at Yosemite can be viewed directly from the driver's seat. Tunnel View, an overlook off the Wawona Road, provides the most epic and classic view of the Yosemite Valley. From Tunnel View, visitors will see the valley framed by the far wall of El Capitan, Bridalveil Fall, Sentinel Rock, and the monstrous Half Dome. You don't need to be a crazy outdoor adventurer to enjoy all of the beauty that one of the best national parks in California has to offer.
Since this park is so popular and regularly ranks as one of the best national parks in California, it's often best to make your trip here during the off season. If you can, try to make it here for the first snow of the season. A snowfall in Yosemite National Park is a truly indescribable sight.
Related Article: ​Best Yosemite Hikes: The Top Ten Trails for Unbelievable Views​​​
2. Head right on down to Redwood National Park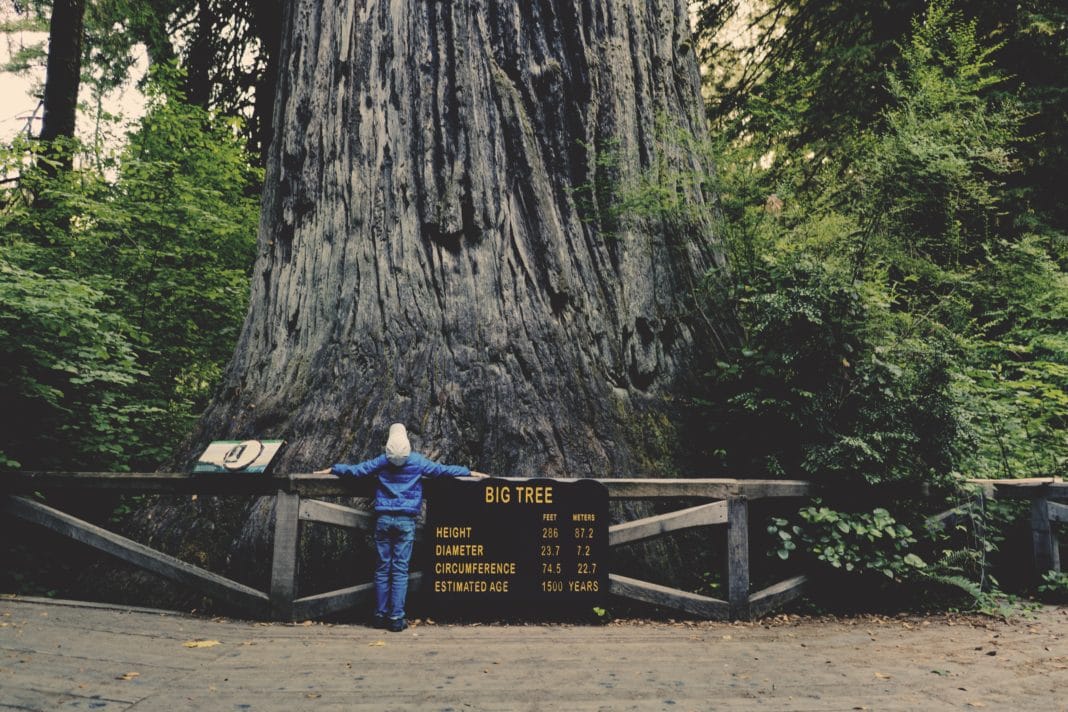 Even if you don't know about any of the other best national parks in California, we know you've heard of this one! Redwood National and State Parks is home to the largest expanse of ancient redwood trees that are left on earth. Everyone should live out the humbling experience of standing next to a Coastal Redwood Tree, the tallest tree in the entire world. Coastal Redwood Trees are just one of the many reasons why Redwood National and State Parks ranks as one of the best national parks in California. We suggest starting your tour through the forest with a 31-mile drive along the Avenue of the Giants, a narrow strip of Route 101 that is lined with redwoods that are so close and so tall that they create an enormous wall of trunks around you and will make you ask if you've ever seen anything quite as beautiful in your entire life. Entering the park through the Avenue of the Giants honestly feels like you're being transported into another world. This is another rite of passage as a living being on earth that every person should experience at least once.
Outdoor enthusiasts will be happy to know that the Redwoods is very accommodating to campers. In fact, there are more than 250 campsites in the Redwoods, many of which are free. Many of the campsites are set up among the great Coastal Redwood Trees, making the camping experience that much more memorable and special. If you happen to set up your campground near the Eel River or Bull Creek, you'll also be able to enjoy swimming, hiking, fishing, or rafting during your trip through one of the best national parks in California.
Even if you only have two hours to spare, it's worth it to make a drive through the Redwoods. If you manage to find more time to explore one of the most beautiful places in the entire world, however, make sure to go through the Shrine Drive Thru Tree. Just four miles south of the Humboldt Redwoods State Park Visitor Center, this attraction is an easy stop right on the Avenue of the Giants. There is a small fee to drive through the tree itself, but what's a couple of dollars when it comes to making memories at one of the best national parks in California that will last a lifetime?
3. Jump over to Joshua Tree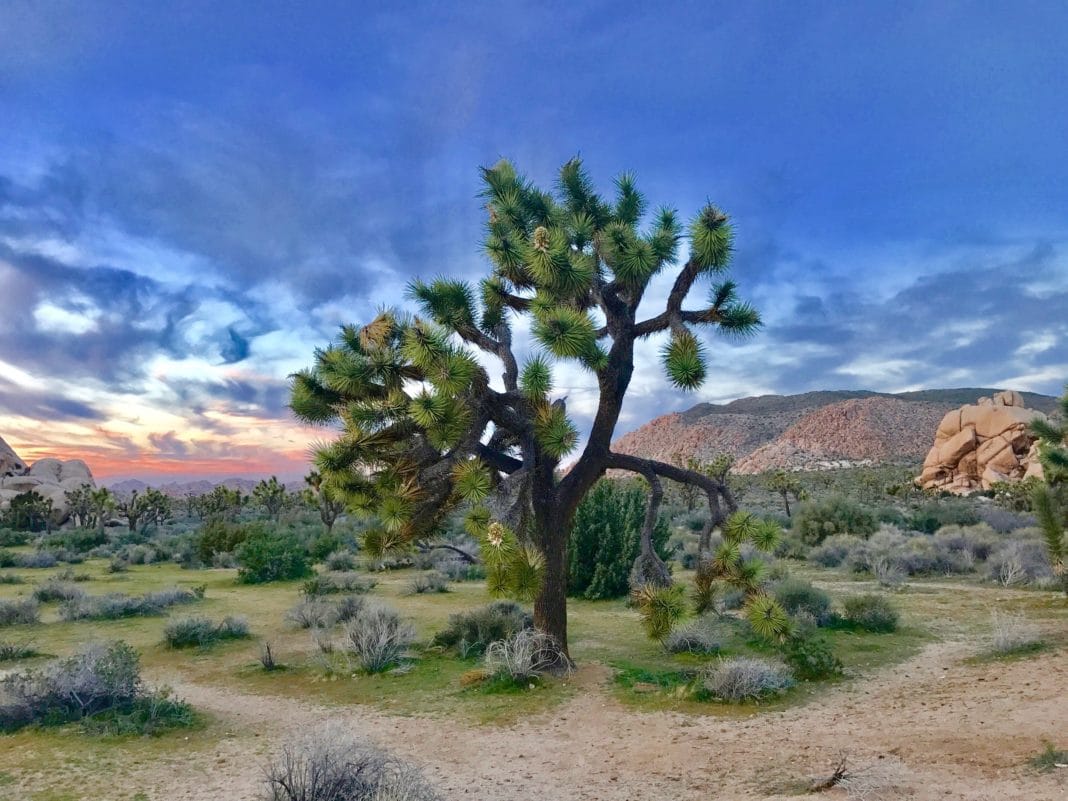 Despite its hot and unforgiving temperature and landscape, Joshua Tree National Park is undoubtedly one of the best national parks in California. The park is a combination of the Colorado Desert, which makes up the southern and easter parts of Joshua Tree, and the Mojave Desert, which takes up the northern side of the park and expands into more than 800.000 acres of land. As dry as the conditions may be, you'll be surprised to find that Joshua Tree is full of all kinds of life. The Mojave Desert supports a wide-range of life, including pinyon pines, pungent junipers, and, the plant that gave the park its name, the Joshua tree. Joshua Tree National Park is also home to jackrabbits and the prehistoric-looking chuckwalla lizard. In the lower Colorado Desert, you can find creosote bushes, smoke trees, shelter kangaroo rats, and the endangered desert tortoise. Therefore, Joshua Tree National Park isn't only one of the best national parks in California to experience some amazing sites, it's also a great spot to go to view wildlife you never even knew existed!
Hands down one of the best activities to do at this California national park is hiking. With more than 8,000 routes to choose from, Joshua Tree has a hiking trail available for adventurers of all levels. Visitors can experience a range of quick, one-mile hikes or a more lengthy trek through the park. One popular hiking trail is the Lost Palms Oasis, a rather challenging 7.4-mile-long hike that can be completed in a few hours.
All you night owls out there may have a particular interest in this California national park. Joshua Tree is famed for its dark night skies that makes for the more the most perfect conditions for stargazing. If you're not up for the harsh conditions and hot weather, however, you'll be happy to know that Yosemite is just as beautiful (and considerably more bearable) in the winter!
4. Later on, check out Lassen Volcanic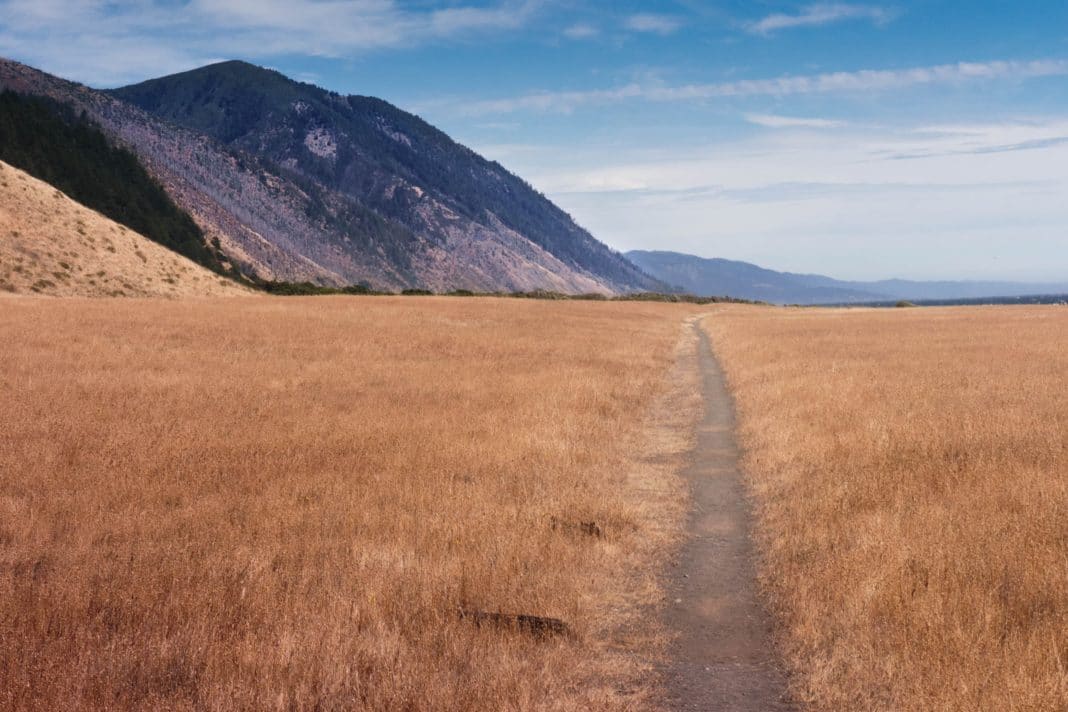 Lassen Volcanic National Park is unlike anything of other of the best national parks in California. Four types of volcanoes —shield, composite, cinder cone, and plug dome—can be found in Lassen Volcanic National Park. The park has tons of trails to traverse for those interested in a full day trip, as well as plenty of scenic drives for visitors just passing through.
One of the most beautiful and fascinating sites at Lassen Volcanic National Park is Bumpass Hell. This is a region where visitors can see geology at work, as Bumpass Hell is comprised of 16 acres of boiling hot springs, mud pots, hissing steam vents, and smoking fumaroles (you can see now how Bumpass Hell got its name!) But don't you worry – though this site might sound dangerous, park officials make it very safe with well-marked trail leading travelers directly to the geothermal site, which is just a three miles round-trip and 100 percent worth the effort.
On your way there, you'll come across a short trail that leads to stunning panorama views of the park, including views of the remnants of volcano called Mount Tehama that erupted roughly 500,000 years ago. This is one of the reasons why it's often best to take the road less traveled when visiting the best national parks in California! Even if you get off trail, however, your nose is likely to lead you to Bumpass Hell. One of the lesser enjoyed qualities of the site is its rotten egg smell, which comes from the naturally occurring gases from the site. Bumpass Hell is also loud as hell, as strange noises tend to come from the mud pots and bubbling pools. Yes, it sounds spooky… but it's so worth the visit.
The best time to visit Lassen National Park is during the summer an fall months, as heavy snows during the winter can often block the roads. If snow if more your style, however, you can opt to snowshoe hike or cross-country ski through the park from the southern and northern entrances.
5. Dive in to Death Valley National Park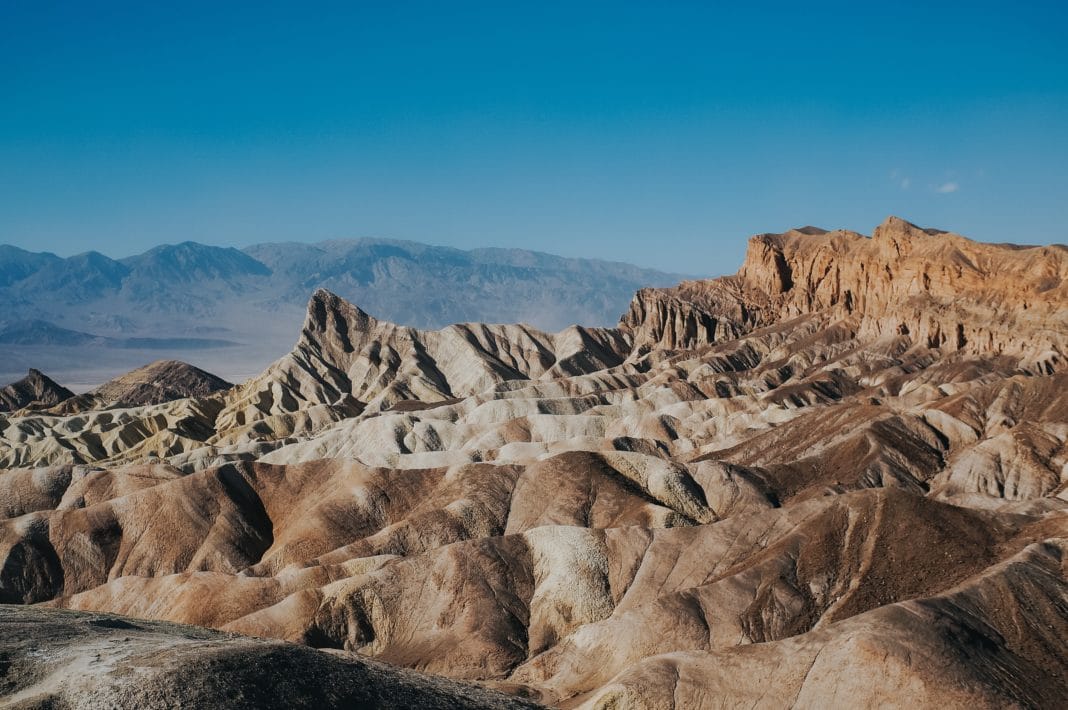 Though Death Valley definitely sounds like a place you would want to avoid, you advise that you visit the park as soon as you can. Death Valley is four hours by car from Los Angeles, California, and just over two hours away by car from Las Vegas.Death Valley is easily one of the best national parks in California, though this may be another spot you want to visit in the cooler months as the summer – and even the fall – can be extremely hot at Death Valley. The name Death Valley was bestowed in 1849 by a band of lost California-bound gold rushers, one of whom did actually die while trying to cross it. So while we still think this spot is worth the visit, make sure your nice and hydrated before you go. If you go to Death Valley, be sure to have your photo taken at the lowest point in North America. Sitting at 86 meters below sea level, the Badwater Basin is the lowest point in North America, and it seems even lower in comparison to its neighbor, the towering Telescope Peak which stands 3,368 meters above sea level.
Similarly to Joshua Tree, Death Valley is surprisingly conducive to many lifeforms. In fact, more than 400 species of wildlife lives within the perimeter of Death Valley National Park. From giant tortoises to leaping bighorn, roadrunners to butterflies, the wildlife of Death Valley will amaze you. This is just another reason why we think Death Valley is one of the most fascinating and easily one of the best national parks in California.
California is easily home to some of the most beautiful national parks in the entire world.
There is no shortage of beautiful sites to see in a state as big and diverse as California. It's wide range of landscapes offers some of the most incredible and indescribable sites in the United States, let alone the world.
Treat yourself to a trip you'll remember for a lifetime and plan your visit to some of the best national parks in California!
Related Article: These National Parks in Colorado offer Mountains, Lakes, Cliffs and Canyons for Exploring