Break out your camping gear, because these are some of the best places to camp in the country.
It's no wonder we call it America the beautiful. There are hundreds of magically stunning locations scattered throughout our wonderful country. With that, comes some of the best places to camp. What better way to explore our stunning lands than through camping. This summer, be sure to get out and explore your local national parks for some much needed one on one with mother nature. 
1. Shenandoah National Park, Virginia
Head over to the lover's state for some of the best places to camp. Virginia is blessed in the fact that it has a little bit of everything. There's the city in the north while the country folk stay down south.  And then we've got the ocean in the east, while the mountains tower away in the west. Although you can camp really anywhere in Virginia (speaking from experience here). You really can't go far in Virginia without the Blue Ridge Mountains peeking at you from the distance. For the best places to camp, pack up your gear and head on over to them.
Shenandoah National Park is one the best parks Virginia has to offer. There are miles and miles of endless trails and stunning views at every corner. If you are looking for a place to camp, Shenandoah has got you covered. There are literally only a couple of patches where camping isn't allowed in Shenandoah National Park. So really, all you have to do is take your pick. Be advised though, If you do plan to camp here, you need to come prepared. Camping in Shenandoah, especially outside of the campgrounds can get dangerous. You need to make sure you have the proper equipment and training to safely camp in the wilderness there. 
2. Arches National Park, Utah
Visit Utah for some of the best camping the country has to offer. Devil's Garden Campground, one of the the best campsites the state has to offer, will leave you speechless. Pitch your tent among the many beautiful rock formations that surround you and relax. Just don't fall asleep because to enjoy this experience you must at some point explore one the many trails available.
The great thing about camping here is that the campgrounds are easily accessible for campers with disabilities. So really, there's no excuse not to go out and explore this campsite. Just be sure if you do, to call ahead. The general rule of thumb is to call about six months in advance to reserve a campsite spot. Reserving spots is on a first come first serve basis so don't delay if you plan on camping out here. 
3. Yosemite National Park, California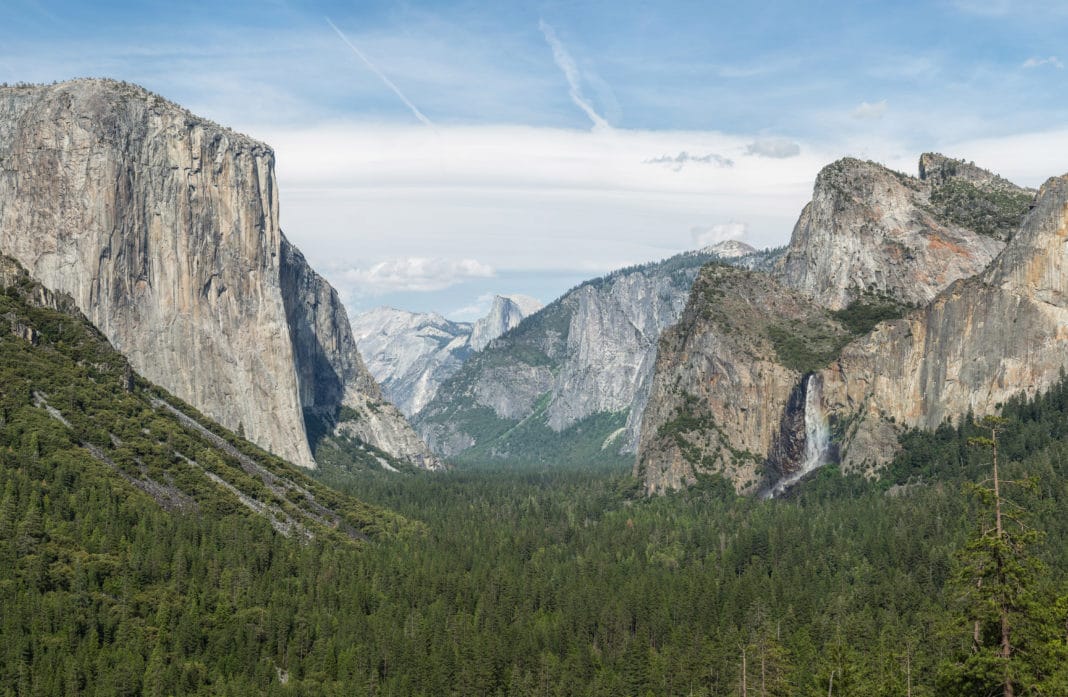 By Diliff 
California is another dream state that has a lot to offer. Rightfully so, the state does span a good deal of the American West coast. The other thing California houses is perhaps one of the best places to camp. If you have not yet been, you need to make your way to Yosemite National Park. Yosemite not only is a beautiful park on its own, but it's extremely vast. With towering monoliths and flowing springs of freshwater, what's not to love.
Yosemite is perhaps one of the best places to camp in California. Experience camping like no other by pitching a tent in one of the many public campgrounds. But be sure to reserve your spot early because the lot does fill up quickly. If you are one to enjoy camping, but are more on the "glamping" side. (Camping with glam). Then be sure to call ahead, about six months ahead, to reserve one of the many cabins available for rent. Although you can set up your camp outside Yosemite National Park, the best experience will be had if you set up inside. Some of the best places to camp inside the park include the following: 
1. Lower Pines Campground
2. North Pines Campground
3. Upper Pines Campground
4. Camp 4
5. Tuolumne Campground
4. Sahale Glacier Camp, Washington
When you think of camping, you generally think of hot summer nights and roasting marshmallows by the fire. But for those of you who are looking for camping that is on the chillier side, then head over to Washington state. Washington is home to some of the best camping in the country. Sahale Glacier camp is distinctly one of those. If you plan on camping this trail, be advised that you will need a permit. These are easy to obtain, you just need to time it right. Arrive early, or call in advanced to obtain your permit. Once you have your permit in tow, you are off to some of the most stunning scenery the state has to offer. Pitch a tent in some of the higher altitudes and soak in the stunning views of the North Cascade Peaks. The views might be impossibly stunning, but don't let that fool you. The skill level required for the trails is relatively intermediate.
5. Joshua Tree, California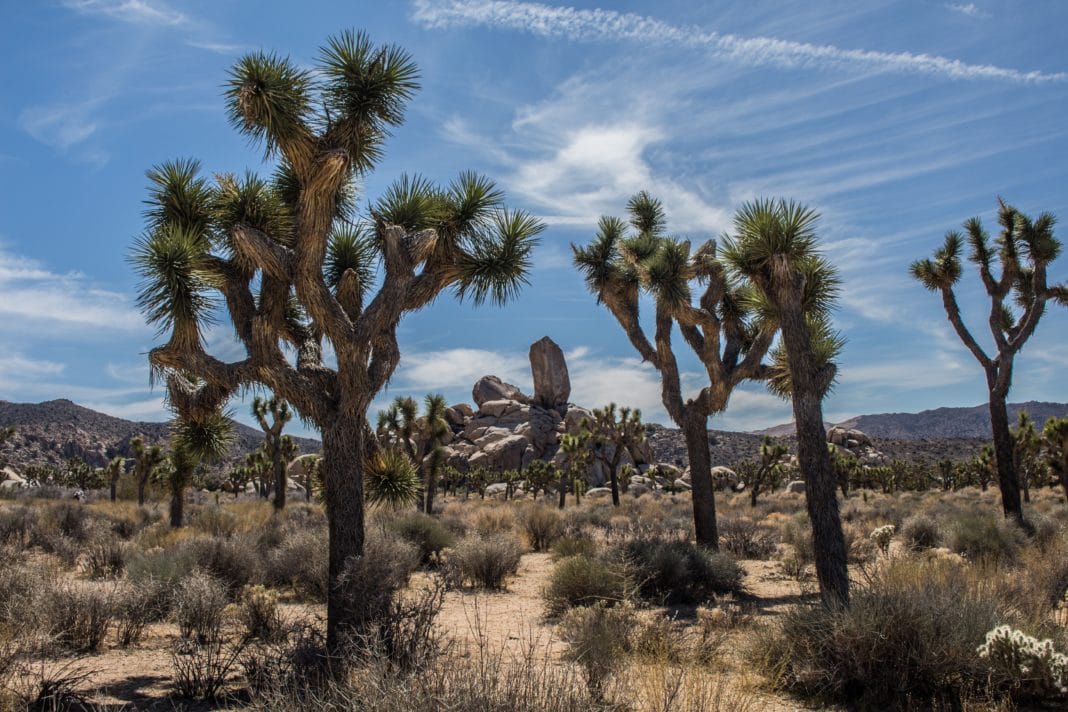 With the some best places to camp in California, it's only a matter of time before we'd highlight this state again. Head on over to Joshua Tree National Park for some beautiful camping that includes a whole lot of night time sky. For night time photography lovers, this campsite is for you. Be sure to go during the times of the month when there is no moon. Time it right and you are sure to catch a glimpse of the milky way that will leave you mesmerized. Like most national parks, there is a fee to get in. However, there are several times throughout the year where entrance is free. Camping will also come with a fee as well. The camping fees vary by the different campsites. 
6. Pictured Rocks National Lakeshore, Michigan
Head over to Michigan for an experience you won't forget. This national lakeshore continues to pop up as one of the best places to camp. Fun fact; this destination is America's first national lakeshore. With miles of sparkling beaches, and even more miles of hiking trails to explore. It's no question why Pictured Rocks National Lakeshore is one of the best places to camp. There are countless campsites around the lakeshore to pitch up your tent. If you are planning to bring along your RV, there are an equal amount of drive in campsites to call home. If you want to fall asleep to the sound of the water, you can even pitch your tent up in the sand. There is no fee for entering the park, but there are daily fees for drive in camping. If you plan on doing some backcountry camping however, you will need to obtain a permit.
7. Lake Tahoe, California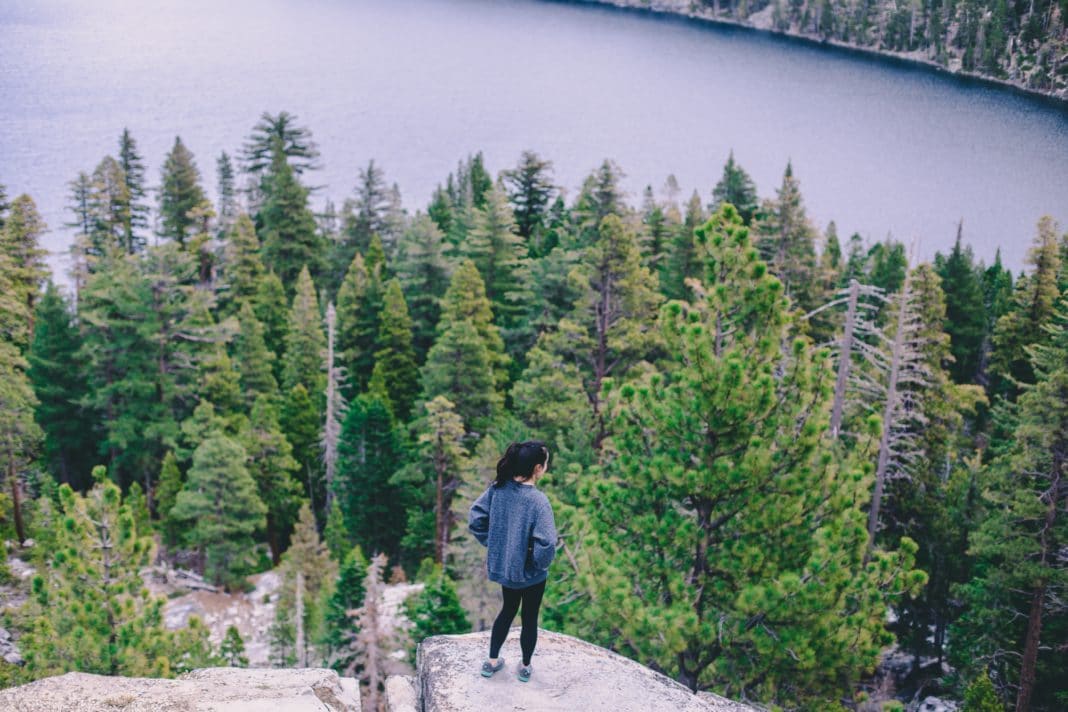 Lake Tahoe is a must if you are looking for some of the best places to camp in Virginia. Pitch up your tent right on the beach, or go into the forest for some traditional camping. If you want to camp in comfort, there are also cabin rentals available. But like most cabin rentals, you will want to call in ahead or book early. They tend to fill up fast. While you pitch your tent at this best place to camp, be sure to make your way to the beach or another part of the park where there is a clearing at night. The night sky will blow you away. It almost seems as though the stars twinkle more brightly when they reflect over the clear waters of the lake. Once the day breaks, be sure to go out enjoy the lake. For the adventure seekers, kayaking over to Emerald Island is a must. It's no surprise Lake Tahoe is easily on of the best places to camp in the states.
8. Big Sur, California
For some backcountry camping that will keep you wanting to come back, you will need to make the drive over to Big Sur. Although there are only a couple campsites available to choose from, you really can't go wrong. There are some fees associated with some of the camp sites. But it varies on which campsite you settle on. For the adventure seekers, you might want to consider some backcountry camping, even if only for one day. The endless ocean and breathtaking views are certainly reason enough to do so. Be sure to place Big Sur on your list of best places to camp.
9. The Great Smoky Mountains, Tennessee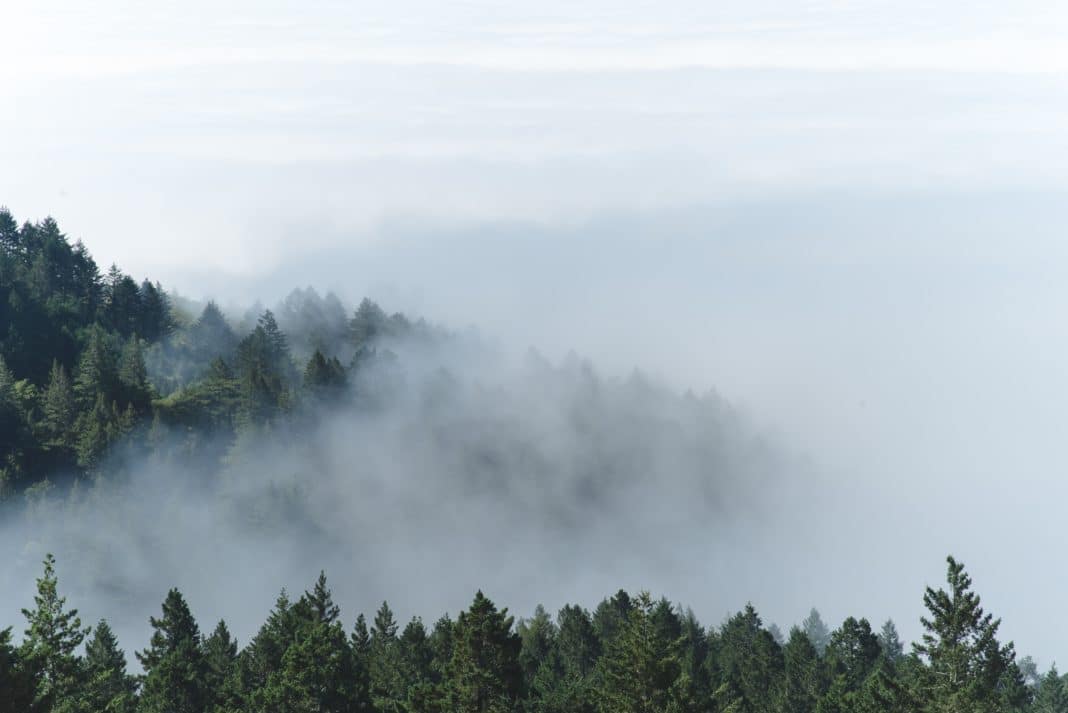 Head on down to the state of music for some unbelievable camping. The great Smoky Mountains in Tennessee are hands down some of the best places to camp in the states. They don't call them the smoky mountains for any old reason. If you go during the right time of year, you can almost always bet you will wake up to beautiful fog filled mountains. Campsites are littered throughout the mountains, but we recommend some of the ones that have a higher altitude. Before you check this location off your list, be sure to check out Dollywood. Get in touch with your inner Dolly Parton by exploring the shopping, entertainment, and food that Dollywood has to offer. Not only that, but there's even a themepark for your enjoyment.
10. Redwood National And State Park
Get lost in the beauty that is the Redwood National and State Park. This is another one of the best places to camp in California. There are several campgrounds to choose from. And wherever you end up, you will be delighted to find yourself in the middle of the beautiful redwoods. Some of the best camping will happen in the developed campgrounds. Although it is not necessary, it is highly recommended that you make a reservation first. Spots due fill up quickly, especially during the summer season. If you want to experience more of a spontaneous backcountry campsite, you can do that too. However, you will need to have a permit for this. But don't worry, permits are free of charge. 
While on many campsites, there is not issue with hanging up hammocks on trees or using the trees for storage. At the Redwood National Park, this is strictly forbidden. If you do choose to this great location for camping in California, be aware that the park rules may be a little different than others. The trees have had a long life and the aim is to preserve them so they continue to do so. For this reason, respecting the trees is of the utmost importance. Be sure to visit this campsite to witness the beauty of the giant trees. While you are there, make sure to pay a visit to General Sherman, the oldest and biggest tree in the forest.
Final Thoughts
Whether camping is in your blood or it's your first time in the forest, one thing is certain, it's an experience. Make the most out of your camping experience by choosing the best campsite. Luckily, some of the best campsites are scattered all over the US. Find one close to you and pack up your bags for an unforgettable adventure.
Related Content: ​5 Best Camping Tents for Outdoors Adventurers​​​