Explore Things to Do in Guatemala
The once in a lifetime things you can do in Guatemala are endless. From incredible ancient ruins, water and theme parks to enjoy fun with the whole family, and hiking up a volcano. You will find Guatemala is a unique and magnificent place to explore! There are thousands of years with of history here as well as natural beauties unlike any other. This is a rich and hospitable culture with amazing food, coffee, and attractions. Guatemala is a place you must put on your bucket list!
1. Tikal, Guatemala
Templo II, Tikal, Guatemala
Tikal is an ancient city, once an incredible sight to see, now only the ruins remain. These ruins are in a Guatemalan rainforest. When in Tikal, you have to check out Tikal National Park. This park encompasses thousands of ruins and over 3,000 buildings to behold. It also holds the Maya Biosphere Reserve which was started to protect the forests from human offenses. It is believed by the experts that the Maya's settled in Tikal in 900 BC. The structures in Tikal were restored in the mid-1900s. There are so many animals hidden in the forest such as toucans, monkeys, and raccoons.
Though there are many areas with ruins in Guatemala this site is so large and enormous to take in that people are shocked when they see this site. Tikal is the largest site in the Americas with excavated remains. It is a must-see attraction. It will shock you how intricate the remains here are, as well as the passion poured into building them with limited technology so long ago. The main temple containing ancient tombs, Temple I, can only be glimpsed at. But Temple II can be climbed. There are wooden steps available to climb all the way to the top. here are plenty of tours you can take to experience the ruins and all the known history that goes along with it.
2. Orquigonia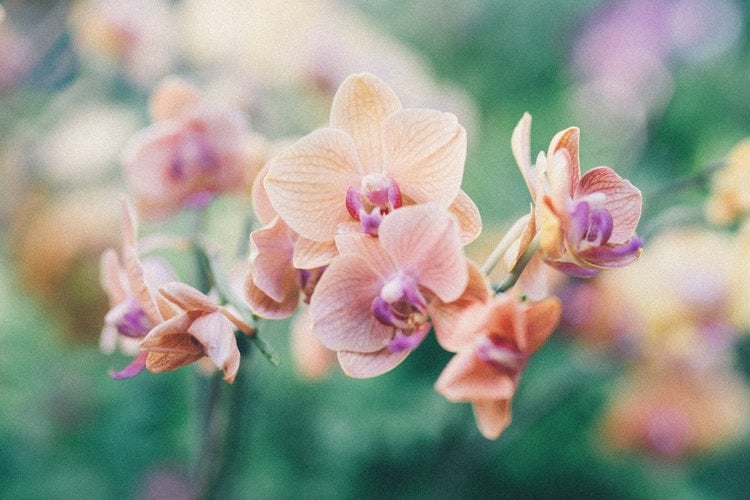 Orquigonia
If you are a nature lover, Orquigonia is the place for you. There is an orchid farm with many different types of orchids to explore and learn all about. There are guides to take you along the trails and tell you all about the types of orchids and other facts. Even when it is not Orchid season, it is still a beautiful place. You can watch the baby orchids bloom! The staff here is very hospitable and very informative. This is a great place to stop in for a few hours out of your day. Make sure to wear sunscreen and walking shoes. Natural mosquito repellant is provided for you. After the tour, tea and chocolate are offered.
Make sure to look into heavy and light seasons before you go, as this attraction can get crowded. You will be able to see La Monja Blanca in Orquigonia which is Guatemala's national flower. Many visitors will tell you it is a fun and interesting attraction even for those who are not nature and flower lovers. It is even said to be an incredibly exciting attraction for kiddos! Not only will you receive a guided tour through paved flower paths, but you will also be able to watch a short film beforehand. Not only will you learn all about flowers, but you will also be able to observe and learn about various animals here!
3. Semuc Champey, Guatemala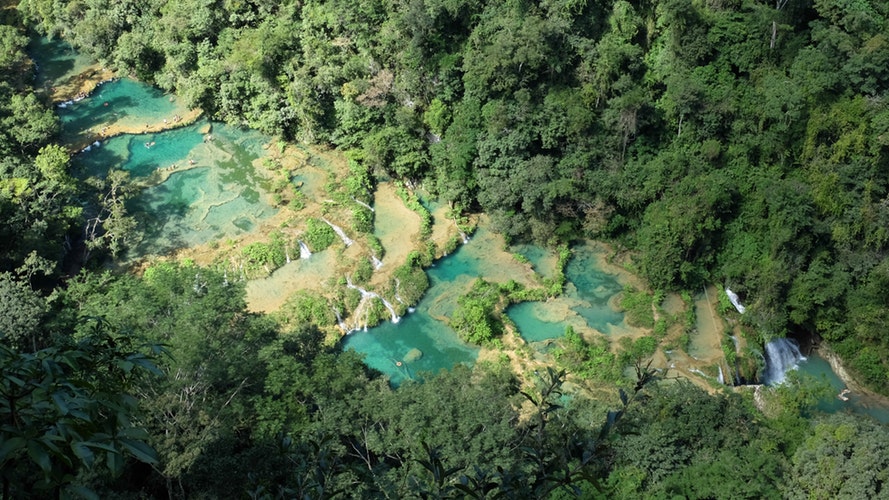 Semuc Champey, Guatamala
The trip to this national park may be a long ride, but it is so worth it. This is one of Guatemala's most beautiful hidden gems. There are tons of ways to get here. You can take a bus out of the city, a private taxi for an affordable price, or take a shuttle in. There are plenty of hostels and hotels you can choose to lodge in. Pro tip: the lodging areas are right where the shuttle you can take to get here drops you off.
Arrange a tour, or simply get dropped off and visit on your own! There are plenty of caves to explore, trails to hike, and pools to enjoy. Don't miss out on the natural slides as well! This is a natural beauty and must-see trip highlight when in Guatemala. Some more things you can enjoy here are the ripe swing, cliff jumping, and tubing. Make sure to buy coconut water in your hike to the famous pools. Semuc Champey is a great place to explore and stay a few days in order to enjoy all this area has to offer. Be sure to pack good hiking shoes and bring plenty of water and snacks. There will be lockers for your valuables available.
4.
Xetulul Theme Park & Xocomil Water Park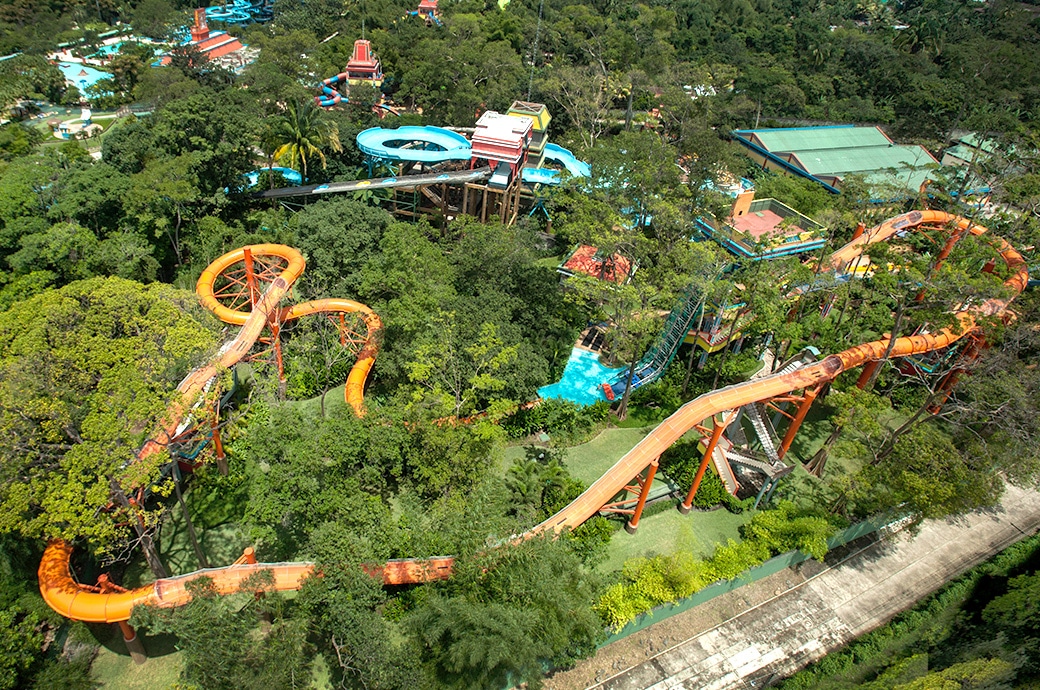 Xocomil Water Park
Xetulul is a great theme park that has a zoo, roller coasters, and shows to get away to with the whole family. It is the 3rd largest in Latin America! This park has something for both kids and adults. This theme park is fun, safe, and clean. There are plenty of places to eat a meal or pick up a snack or a drink along the way! There are all types of roller coasters and games. There is an Italian restaurant as well as a fast food restaurant/pirate ship. There are also markets that sell authentic Guatemalan food.
There is a train that will get you around the park as well. Prepare to spend a whole day here, especially if you have kids. The zones are set up by various countries and cultures, much like Disney World's Epcot. There are Italian, Swiss, Spanish, German and Guatemalan areas to explore. Xoxomil is the water park aspect that is equally as fun as the theme park. Similar to Wet & Wild in the US, this park has plenty of slides, water games, and water rides. This too is a clean and safe environment, and they also have a very friendly staff and affordable prices.
5. Pacaya, Guatemala
Pacaya, Guatemala
This is a volcano with a prime spot near the City of Guatemala. Hiking this volcano is a rigorous challenge os many sure to bring good shoes, a light jacket just in case, and lots of motivation (also bring cash for snacks). The views at the top are with it, especially if you are interested in walking on clouds. Though this is a hard trail to hike up, there are plenty of times to rest and take breaks, especially if you hike up without a guide. There are very few places in the world where you can see a view like this where you can see the lava flow.
This is a half day trip, so be prepared to carve out the time for it on your trip to Guatemala. If you don't want to hike up, you can get there by horseback which is an incredible experience. Pro tip: try to begin your hike in the morning, preferably before 12 pm, so that you get the clearest view. Make sure to roast marshmallows on the volcanic rocks when you get to the top! There are plenty of tours to choose from, each of them a tad bit different. Make sure you do your research before choosing your perfect tour if you decide to go with a guide and group!
6. Caoba Farms
Coaba Farms
Caoba began as a farm that grew coffee and roses. It was later turned into an organic farm by the owner Alex Kronick. It has grown into two farms with over 100 various types of organic crops that are sold! The produce here is purchased by the top eateries and hotels in Guatemala. This is the ultimate farm-to-table spot. One of the best features here is the Caoba Café. There is everything from tamales, to creole chicken sew, to pizza prepared here and beautifully plated. Another amazing feature at Cabo farms is the Butterfly house. Come tour the life cycle of a butterfly and learn all about the beautiful butterflies and their connection to the garden and plants.
On the first Sunday of each month, there is a flea market where you can explore all types of children's activities, take a free yoga class, or shop while listening to live music. Thursday nights are for the adults, Dress up and enjoy a candlelit dinner with live music and a move shown in the cinema. There are artisanal liquors to taste as well.
Naturally, one of the best parts of Caoba Farms is their exotic garden. The displays here are incredible. There are succulents, cactuses, and so many other rare plants to experience and enjoy. Make sure to tour this garden while you're here! Pick up some organic fresh produce or an artisanal product/souvenir in their store on the way out. We have only scratched the surface here. There is so much to do at Caoba Farms and it is a must experience place for any visit to Guatemala.
7. Lake Atitlán, Guatemala
Lake Atitlán, Guatemala
Lake Atitlán (or Pana, like the locals, would say) was formed in a volcanic eruption. Not only is this lake one of the most magnificent in the world, but it is also one of Guatemala's most significant tourist attractions. This Lake is a top place to visit when coming to Guatemala for any tourist. It is most common and safest to travel here by the tourist shuttle. Once you get here, you can hop on a boat or water taxi and explore the ancient Mayan town history as well as look out at the volcanos. The tour of the town and the volcano is the most popular available to the public.
It takes a long drive to get here, but once you do, it is so worth it. If you plan on touring the lakes, volcanos, and towns with incredible history, it is best to take a weekend getaway trip or at least a few days out of your time in Guatemala to explore. As an addition to this lake, if you do visit the towns surrounding the lake, make sure to explore all they have to offer. These towns are San Juan, San Pedro, and Santiago. Each of them has a specific charm. Prepare for tons of coffee shop options to choose from as well. This may be largely due to the coffee growth in the area.
Protip: take a backpack around here and enjoy all this area has to offer. You will not regret it at any point in the year, as the weather is great all year long minus the occasional rain, a natural phenomenon in any climate such as the one in Guatemala. Find a great tour (or maybe two or three) here.
8. R. Dalton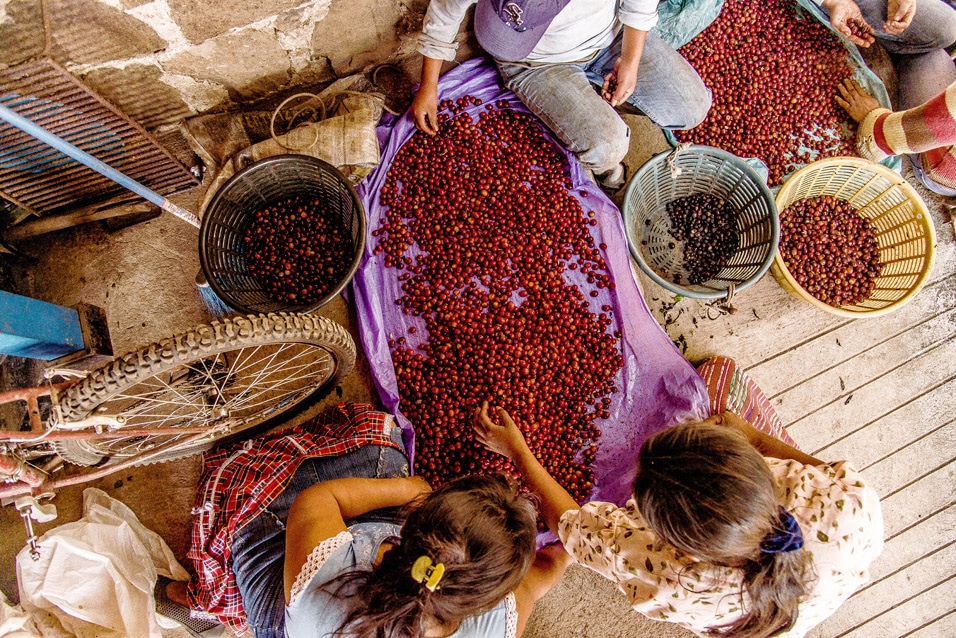 R. Dalton
R. Dalton produces 6 types of coffee here. Coffee has been growing for 144 years. Here you will find incredible coffee from the start to finish process. This means everything from the seed to roasted coffee. The seed is sown and then it goes into bloom, shadow, fertilization, harvesting, wet and dry benefits, coffee storage cellars, a cupping lab. You can take a coffee tour through the processes and even learn how to make latte art at a latte art session! Make sure to make a coffee tour reservation on their website in advance. Also be sure to check out the dates for their "learn the Process" presentation.
If you are currently planning your trip to Guatemala, check out their website to purchase coffee beans on their websites shop. This shop pride themselves on being relaxing, delicious, and friendly. This business has stayed in the family since it's beginning. The current owner's grandparents poured heart and soul into this their plantations. You will be able to see the passion and pride in the staff here. The hours of operation are Monday – Friday 8am – 5pm Saturday 7am – 11am. Rest assured, Guatemalan Coffee is on our list featuring the best coffee in the world!
9. Chocomuseo
Chocomuseo
Chocomuseo is a phenomenon found in many different countries, but there are three locations in Guatemala. They pride themselves on allowing nature to do its thing. The textures and flavors of chocolate change based on many factors such as seasons, location, and climate. They encourage this and see it as nature being part of the process. This is a very hands-on place with employees and visitors working side by side. At Chocomuseo you will find a variety of activities such as a free museum where you can learn all about chocolate and it's production in great detail. This is a great experience for both adults and children.
There is a Truffle Workshop where you will learn how to make shelled bonbons and chocolate ganache. Another great activity is the Mini Chocolate Workshop which is an affordable and quick option for families. The last and most favorable workshop available is the Bean to Bar Workshop. This is a two-hour workshop where you learn how to make chocolates from the bean. In the process, you will learn all about the history of chocolate and chocolate creation. You will walk through the entire process! The best part about all these workshops is that you get to leave with amazing handmade chocolate treats!
10. Hotel Museum Spa Casa Santa Domingo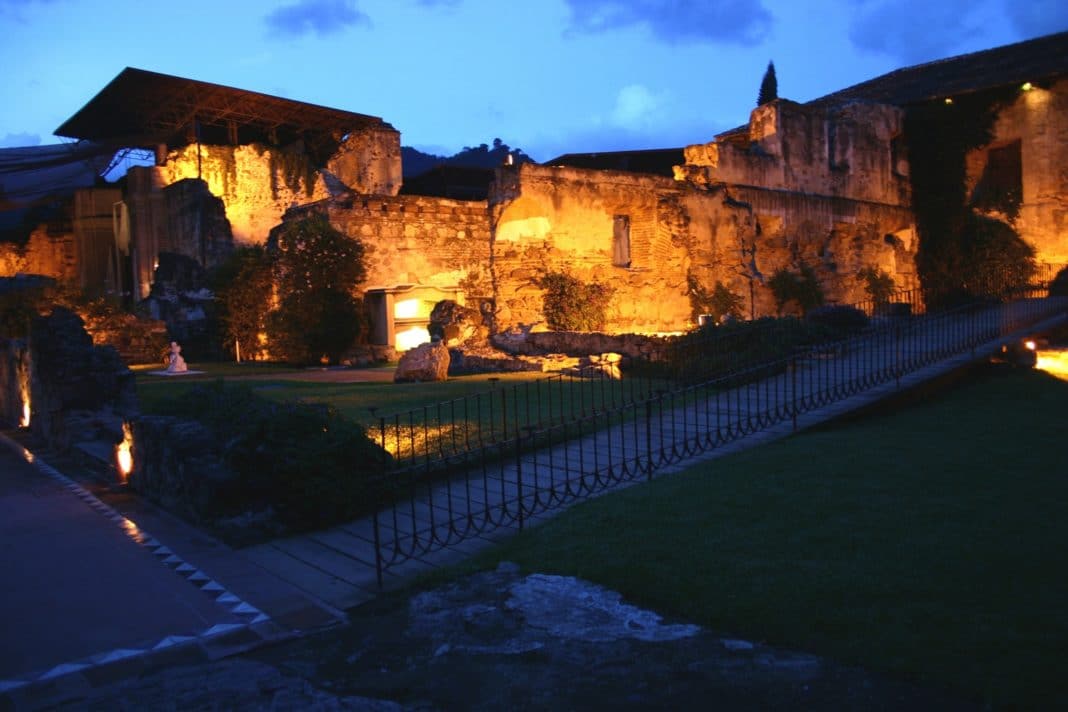 Casa Santa Domingo
In order to highlight culture, this colonial monument was restored. They have everything from a Pharmacy Museum where you will be able to take an in-depth look at medicinal products throughout their history. And then all the way to a silver museum where you can check out silver objects for their history. One of the best parts about Casa Santa Domingo is the room and suite accommodations. Each room available embodies a piece of culture and history within their walls.
While you stay here, make sure to check out the Colonial Museum. This museum has artifacts that span from the sixteenth to the early nineteenth century. There are religious pieces, crowns and other royal types of attire, as well as sculptures made of woods and decorated metals. Also, check out the Archeology Museum that highlights the Mayan Culture. Another great one to visit is the Marco Augusto Quiroa and The Artist Halls, which is a contemporary museum which showcases a glimpse of current Guatemalan culture. Another great place to check out at Casa Santa Domingo is the Santa Domingo Del Cerro. These gardens are gorgeous on their own, but the collection of art makes it even more beautiful. Check out more information on their website here.
11. Museo Popol Vuh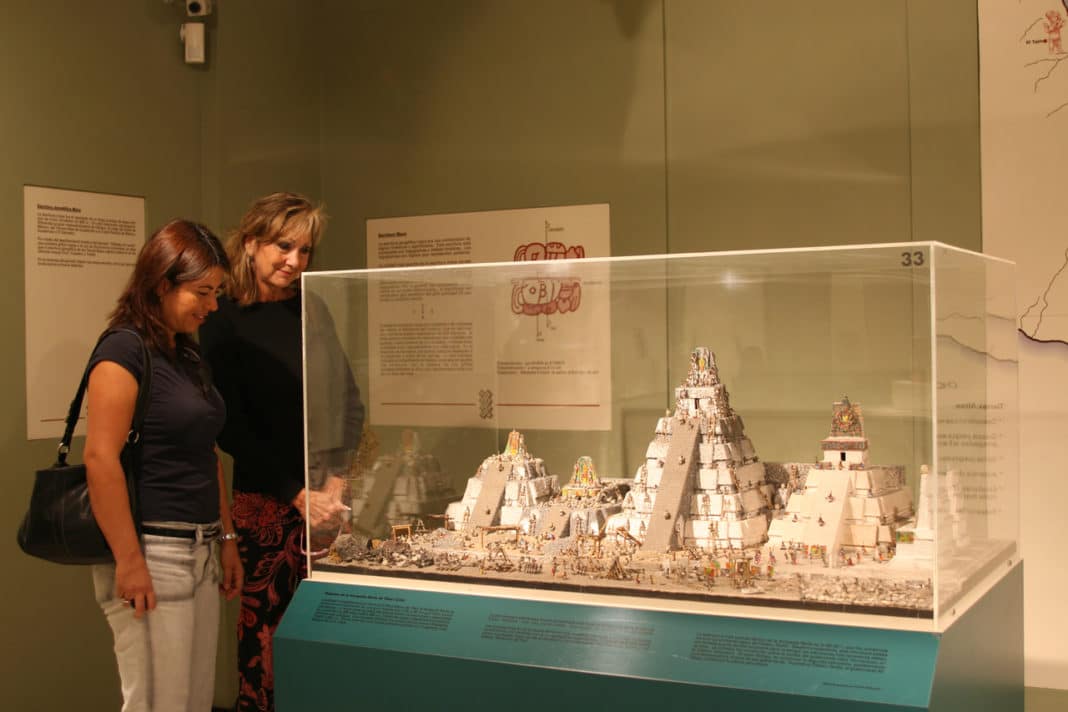 Museo Popol Vuh
This is a modern museum with natural history as well as one that documents tons of Mayan history such as pottery and ceramic artifacts. You will also find art, designs, and masks. The Mayan myths are attached to many of these pieces, which is history and tale you will be able to learn about here. This is not a huge museum. There are only two floors, but it is full of history, culture, and beauty from the Mayan days of old. It is inside of a university where many students work and learn all about hospitality.
The reviews by visitors rave about the friendly staff, so this is a big plus to look forward to. If you are looking for a Mayan museum to explore that encompasses everything from their culture and time, this is one of the best to do it in Guatemala. From the clothes they wore, they work they did, the things they built, what that ate and ate with, and even how they handle death is all here. There are so many history lessons to learn here and cultural beauty to appreciate. This is a must see museum for sure.
13. Acatenango Volcano, Guatemala
Acatenango Vulcano, Guatemala
This is the world's most consistently erupting volcano. You can camp under the stars and hike the paths right here, at Guatemala's third highest volcano. This is a must try place to visit for a day (or night) out in nature. If you choose to stay overnight, the campsite provides dinner, hot beverages, a campfire, and even fireworks! You can even do an overnight hike here. There are plenty of tours you can participate in to get the best experience out of the Acatenango Volcano.
If you are planning on hiking, be sure to bring good shoes and drink tons of water. One of the best companies to hike with is the Tropicana Hostel. They will even provide you with great meals and make sure you are well hydrated on your hike. It is great to be able to go with a group in order to encourage each other along the way. This can be a hard hike and it's important to be in good shape if you are planning on doing it, but the views at the top are well worth it.
Guatemala Is for Everyone
As you can see, there are so many unique things to do in Guatemala. From history to culture, to foods and coffee, this country is truly a marvel to explore. It is hospitable and ready to welcome and accommodate guests. There is no end to the activities children and adults of all ages can enjoy.
Related Article: 5 Best Guatemala Beaches