With this city holding two specific nicknames, "The City of Destiny" and "Grit City," Visitors are sure to find some fantastic things to do in Tacoma.
In Washington state's third-largest city, there are some eclectic and exciting things to do in Tacoma. One can expect the PNW hipster vibe, yet an authentic character of each unique era. Yes, there is even a phrase, 'Aroma of Tacoma,' that correlates with their unique culture. There are plenty of ways you can submerge yourself in this quirky little town. Here are ten fun things to do in Tacoma, Washington:
1. Wright Park, Seymour Botanical Conservatory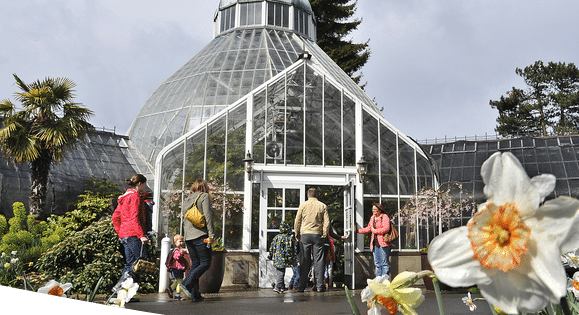 Credit: Metro Parks Tacoma
Before heading to this favorite place, you will want to stop for some picnic goodies and a blanket to toss. You can find plenty of things to do in this Tacoma treasure! Wright Park boasts a gorgeous 27 acres of beautiful forest, and a perfect place to soak in some Vitamin D. Visitors can utilize the picnic tables and explore the beautiful scenery of the park. Wright is a great in between for traveling families who want a day outside in the fresh air but are not quite willing to go on an entire hike into the thicker woods. The park even has fountains scattered around where children are welcomed to play in during the summer months.
At the end of the park, visitors will find a free arboretum where you can see a collection of over 600 trees alongside peaceful grass areas for blanket picnics. Many of the trees at this park are over 100 years old and originate from places all over the world. However, in fall of 2015, a tree tagging project took place where a team identified 450 trees and labeled them with little plaques. Moreover, other exotic and seasonal plants are on display at the Botanical Conservatory that makes this place stunning. Make sure to look for the historic glass, twelve-sided central dome; you can't miss it!
2. Frisko Freeze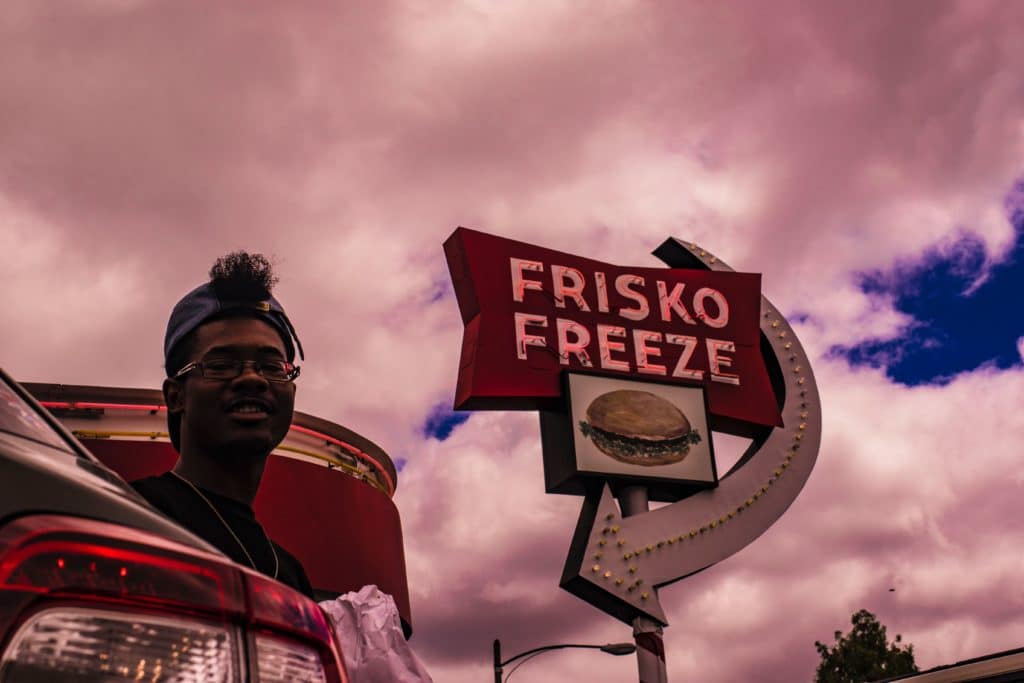 The 1950s burger joints are iconic for a reason. In between the next thing to do in Tacoma, you will want to stop and refuel. The All-American greasy cuisine provides delicious burgers, fries, and shakes the OG way. Combos with these staples attract people from all over the world, and for a good reason at that. Frisko Freeze continues to deliver the goods it started with today. One of their classics, the Tripleburger, consists of three patties that can keep fill you up from a day's worth of exploring.
Frisko Freeze sides serve your taste buds well too. Their Onion Rings bring a taste-filled version of the nostalgic snack. Overall, this retro restaurant will send you right back to the year this scrumptious spot started. You might even feel like a character in Grease or Riverdale for that matter. This food joint is open until 1 AM on the weekends, so make sure you pick up a milkshake after exploring Tacoma to treat yourself.
3. Museum of Glass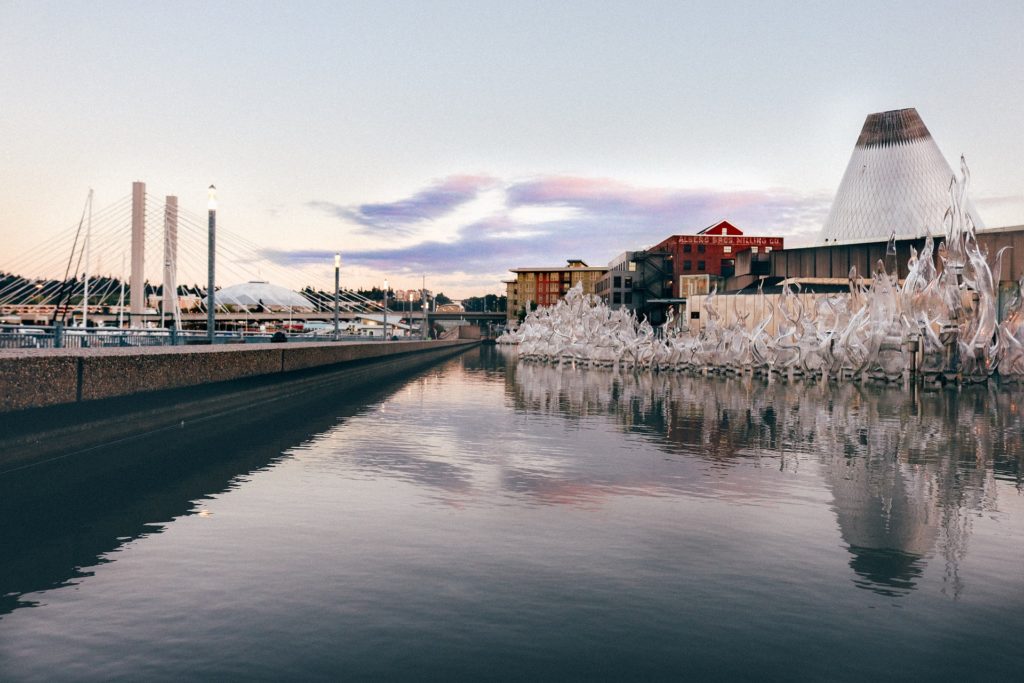 One of the most popular things to do in Tacoma showcases the best glass works of the 20th and 21st-century eras. They are the West Coast's most extensive and most active museum glass studio. This museum hosts a variety of exhibitions and artist residencies, all while developing creative programs for their visitors. Of course, this all happens next to the growing permanent collection of modern and contemporary glass art. The Museum of Glass helped catapult Tacoma's city community into what we know today. New trekkers will discover a culture center and thriving waterway community, alongside a great thanks and ode to the Museum of Glass.
Aside from the exciting exhibitions, visitors can watch live glassmaking unfold. You can even try it out yourself if you want to test out your glass making skills. Once you complete your tour and attempt at glass artistry, there are other attractions that you can walk to- Chihuly Bridge of Glass, Union Station, Washington State History, Tacoma Art Museum, and UW-Tacoma campus. There are plenty of things to do in Tacoma with this impressive corner full of culture. You will get a nice encompassing view of Downtown Tacoma and a full day's schedule if you are up for visiting those spots. Either way, visiting the Museum of Glass brings an excellent walkthrough in itself.
4. Foss Waterway Seaport
Credit: Foss Waterway Seaport
The city of Tacoma sits on the water, so it makes sense that it would have a dedicated spot for locals and visitors alike. The Foss Waterway Seaport holds maritime things to do in Tacoma. Those visiting this nautical spot can find out everything about its history of sailing the seas in the Pacific Northwest area of the United States. This place stood over a hundred years old and served as a wooden wheat warehouse before becoming the building that houses the seaport. Trekkers can study and explore this rich heritage at their leisure while gazing over the beautiful seascape.
The Foss Waterway Seaport tells its story through multi-dimensional and multi-sensory encounters with many facets of time. Visitors can observe the traditional museum aspects of historical artifacts and educational programs. However, leaders can take you on an adventure to discover on the water. The Foss Waterway Seaport wants to educate and allow their guests to experience sights, sounds, smells, touch, and emotions. A submersible experience without going underwater? We are interested!
5. America's Car Museum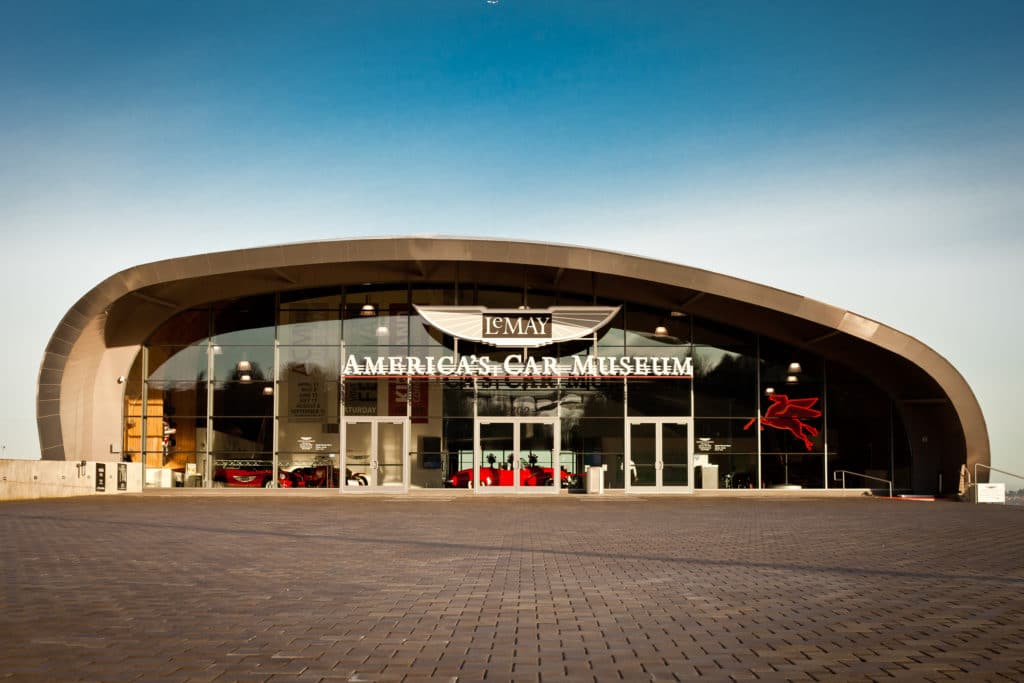 Credit: America's Car Museum
Right by Downtown Tacoma, you can find America's Car Museum! This house of cars is 165,000 square feet and filled with gorgeous vintage vehicles. A 3.5-acre show field, banquet hall, and car storage make America's Car Museum a continuously growing spot for car enthusiasts. It all began with the LeMay family who amassed a large privately owned collection. They felt passionate about collecting and sharing these vehicles to the world, and thus opened the American Car Museum!
Their vision hopes to preserve America's automotive treasures and heritage. We know of those people in our local communities who are passionate about vintage vehicles. This place gives more than something to do in Tacoma. The American Car Museum offers people with that same passion and charisma a gathering space and community to connect with one another. These social networks include serious collectors, educational leaders, and other museums that may promote the same vision. For visitors like us, we get to enjoy the fruits of their passion through the American Car Museum.
6. Mount Rainier National Park
No trip to the state of Washington feels full unless a trip to Mount Rainier happens. After finding things to do in Tacoma city limits, you can drive to this beautiful Pacific Northwest gem in an hour and a half. In the spring, Mount Rainier feels like a stroll through a temperate inland rainforest. In the summer, trekkers can encounter robust hikes with burly waterfalls and quaint wildflowers. The fall colors are breathtaking. Do not worry; they also have winter season covered with snow sports too.
Aside from year-round sites, Mount Rainier has over 130 trail bios. There are many species of wildlife you can spot while scanning this panoramic scenery. Not up to hiking? You can go on a train ride, visit the wildlife park, drive a car tour, or take the phenomenal gondola view. If you are not feeling up to making the trip back or completed your list of things to do in Tacoma cityscape, there are over 60 lodging selections. This stunning natural site comes equipped with everything you will need to make it out here for a little during your visit to Tacoma.
7. Point Defiance Zoo & Aquarium Park
Credit: Point Defiance
This one is for all ages. Even adults can find exotic animals fascinating, so the Point Defiance Zoo and Aquarium should make it on your list of places to see during your Tacoma visit. Every day, there are impending weather presentations that get visitors connecting to the animals. From 10:30 to 3:30 PM, you could feed a puffin or ride a camel! Are you feeling the summer heat? Hit the perfect spot at the aquarium to stay cool and out of the sun. There is plenty to explore here, including Point Defiance Park steps away from the animal park exit.
Point Defiance sits on insane views of Puget Sound, Mount Rainier, and the Olympic Mountains. The staff at Point Defiance make an effort to enrich visitors and the community of those in these surrounding areas. They understand that science, sustainability, conservation, and education are all critical factors of the care of animal life. Through stewarding their resources well and creating a fun atmosphere, Point Defiance Zoo and Aquarium leads by example in the Pacific Northwest. They are setting the bar high when it comes to finding stuff to do in Tacoma.
8. Bluebeard Coffee
Credit: Bluebeard Coffee
This next one is for those early travel mornings into Tacoma, or for those necessary mid-afternoon Instagram pictures. Bluebeard Coffee Roaster's bright, open, and curated shop contains an in-house roaster that features seven different roasts. One of them noted to the Tacoma Narrows Bridge has chocolate, caramel, berry, and citrus. They consider their roasting style to the perfect medium, with enough depth to develop sweetness and tenacity, yet light enough to leave the subtle pieces of berries, citrus, spices, florals, and more. They discern the balance of the process with excellence.
People come into Bluebeard Coffee and enjoy unique, quality sourced beans from continents including Latin America, Indonesia, and East Africa. This great coffeehouse does not keep any secrets, and they teach others about the process. They keep their status humble and relatable to the Tacoma locals and visitors that come into Bluebeard. Their motto is, "beautiful coffees from the city of destiny." Sort of sounds like a warm invitation into a great coffee shop in the heart of Tacoma.
9. Brown's Point Lighthouse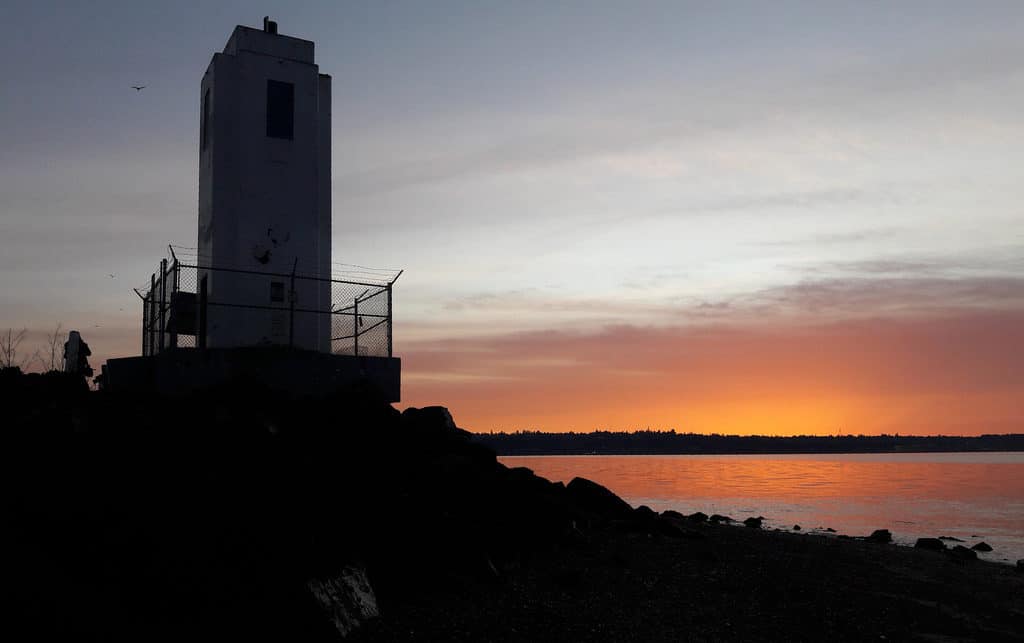 The Brown's Point Lighthouse defines classic Pacific Northwest vibes. This charming and historical beacon sits near the east entrance of Commencement Bay. In 1964, the area around the lighthouse became public for beachgoers and picnickers. The large green space positions itself for a great view of deep-sea ships entering Tacoma's port. With the fresh mornings and clear hot afternoons, this place became a summer destination for Tacoma locals and tourists.
You can visit the free Points Northeast Historical Society to learn more about the area's history. Those who enjoy nautical life and learning how to replace mph for knots will find this place somewhat dreamy. For those who want to take it up a notch, you can rent out the lightkeeper's cottage for a week to get the full experience. You can guard the front porch while sitting in a rocking chair. Whether you go fishing from shore or walking along the beach, Brown's Point Lighthouse has a bit of everything for summer lovers.
10. Thornewood Castle
Credit: Thornewood Castle
Need we say more aside from the fact that it is a castle? Constructed in 1908, you can find Thornewood Castle alongside American Lake. Famous former guests include President Howard Taft and President Theodore Roosevelt– how cool?! Guests can stay in different rooms here, like Lord Byron's Attic which has a heart-shaped jacuzzi in the suite. There is much more to this English Gothic, Tudor-style castle. At 500 years old, this historic place ages well.
Guests can walk through the halls and roam the grounds. They can also explore the lovely 1/2 acre sunken English perennial garden, swim, fish, or boat. The building was uprooted and shipped from England as a gift for the owner's beloved. Built with love, this site continues to serve as a romantic spot for many. As their staff would note, "there is something to behold around every corner at Thornewood." Keep in mind that in order to experience the majesty of this place, you'll have to book a room. But trust us, you'll be glad you did.
There are so many unique things to do in Tacoma that make this place a fun getaway.
From an English castle to a trip to a volcanic mountain, Tacoma sets itself apart from other Washington State cities. Full of rich history, Tacoma has immersive activities to allow the guests to experience their beautiful community. There is something about this place that pushes you to explore, whether you are young or old. Tacoma indeed has so much to explore! Have you visited the lovely city of Tacoma? What are some other things to do in Tacoma? Comment below!
Related Article: 18 Best Things to do in Portland, Oregon