We've found the dreamiest escape for you in Lake Cushman.
It's time to go a little off the grid. Are you looking for the perfect weekend getaway? Just think of this place as the Lake Tahoe of the Pacific Northwest. Located on the southwestern wing of Washington's Olympic National Park, Lake Cushman marks a glacial carve along the Skokomish River. Spanning 4,000 acres, you'll find plenty of peace and quiet among the cabins, camping, and RV sites.
The best part about it all is that Lake Cushman is within driving distance of both Seattle (about two hours or so) and Tacoma. If you're coming from Portland, it's just about three hours away. Whether you are looking to go hiking, boating, fishing, camping, kayaking, or anything in between – well, you can do it all here. We've narrowed down our top activities and places to go. From trails to camp sites, the best views, and eats, you'll have your pick of things to do and spots to see.
Here Are Our Picks for the Best Things to Do in Lake Cushman
There are so many gorgeous trails you can take in Lake Cushman. Some of the best lead up Mount Ellinor and Mount Rose. Others yet wind their way around the craggy landscape of Copper Creek Canyon. From the top, hikers take in sweeping views of the Lake below, wildflower meadows, and all of the Puget Sound. You're going to want to bring a good travel camera for this one.
For hikers who want to tackle more challenging routes, there are a few other options. The North Fork Skokomish River will lead you right into the heart of the national park. Take the scenic route through the most beautiful landscapes you have seen. A good, strong rain has given way to clear, blue skies, lush river valleys, and a kaleidoscope of color among the subalpine meadows.
1. Go Hiking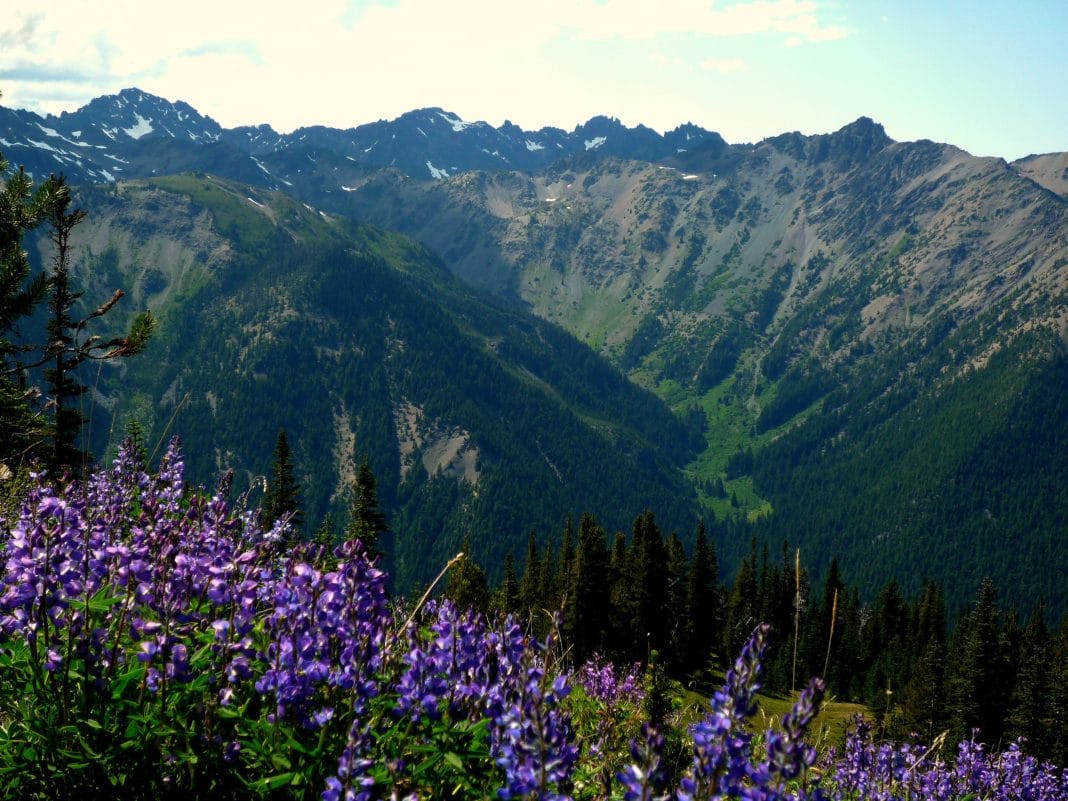 This one is a given. Even if you're traveling to catch up on that sweet R&R, you've got to sneak in at least one hike. Thankfully, you have your pick of places to go. One of the local's favorite hikes is Staircase Loop Trail. You'll find the trailhead over at the far northern end of the lake from Hoodsport. Here, the smooth paved road gives way to a back country gravel one, opening up to the Staircase campground and trail.
From here, you can actually take a number of paths to get to campsites. A popular spot for families is the 2.1-mile hike to the river's pools and a few sandy beach spots to post up. Just make sure to leave the dogs at home. Pets are strictly not allowed here. If this isn't a long enough hike for you, you can turn right at the Suspension Bridge for Four Stream Trail. Ranked a moderate to easy hike, it logs 7.1 miles round trip. But that's not all.
We can't forget about Mount Ellinor and Mount Rose. The lower Mount Ellinor trail offers a 5.5 mile loop with a gain of almost 3,500 feet in elevation. Make sure to come prepared for this one with lots of water and snacks. While the distance isn't bad, the trail itself can get pretty steep at times. You will feel the elevation change as you ascend. Mount Rose is another good option for those looking to take on something impressive. Both trails are difficult no doubt but the views from the top make the sweat and toil more than worthwhile.
2. Summer Swimming
Californians, beware. Washington's water isn't warm in the fall. Heck, even in the heat of July, you'll have to brace yourself for a little cold. But if you are visiting during peak season, swimming in Lake Cushman is so fun. There's nothing better than coming back down the mountain from a long hike and taking a dip in these refreshing waters. If you want lake access, keep in mind that most of it is accessed through campgrounds and private communities.
With this said, there are a few private resorts where you can pay for access to their beaches and amenities. Skokomish Park is perhaps the best spot. You'll find it about seven miles from both Hoodsport and the Highway 101, an hour away from Olympia. It's only $10 for a day use per carload. Make sure to swing by the registration cabin and grab your car pass. There's also a store where you can stock up on any forgotten supplies along the way and grab a map too.
When you get there, you'll find a roped off area for swimming and plenty of open places to access the lake. Just keep in mind that these aren't soft sand beaches. You're going to want to bring some water shoes to keep your feet safe from the course sand and rocks along the shoreline. Stake out your spot and post up shop. While there are plenty of picnic tables to go around, we found it beneficial to bring our own camping chairs and hammocks anyways.
3. Enjoy the Watersports (Canoe, Kayak, and SUP)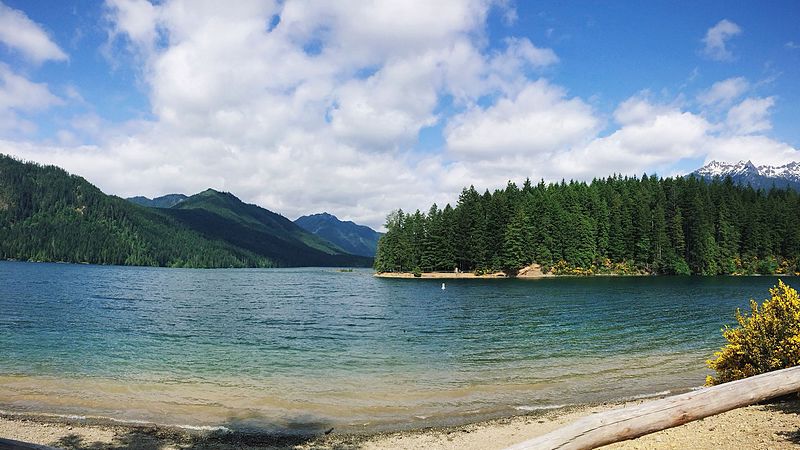 What better way to appreciate the beautiful waters of Lake Cushman than by getting out on them? If you're looking to get in on some watersports, head on over to Skokomish park. You can get some rentals at a pretty good price here. Lifejackets and paddles are fitted on the spot. If you're looking to canoe or kayak, you can rent these in either single or double configurations.
4. Scope Out the Best Places to Eat
We're happy to say that besides offering beautiful nature trails and shoreline, Lake Cushman also has some killer places to eat. After you've had your fill of camp food – or if you just want to treat yourself, know that there are options. While it is remote in the way of established shops and big brand names, that's what we love about it. The few eateries along the way are refreshingly authentic and locally owned. We've got to admit it. There's just something about a mom and pop diner that gives you all the feels.
Take a short drive down to Hoodsport for the good stuff. Our favorite spot to load up is Hoodsport Coffee Company. As if there great brews weren't enough, these folks have really outdone themselves. They also offer some of the very best lunch, ice cream, and baked goods for miles around. Think chocolate orange habanero ice cream and lemon raspberry sorbet. And what's better is that their ice cream is made by Olympic Mountain Ice Cream, a craft ice cream company licated in the Skokomish Valley Yum.
When you're in the mood for some delicious samples, the Hardware Distillery Co. is a great spot for the 21+ crowd, or enjoy some of their cocktails in the summer season. And the Model T Pub & Eatery has some pretty amazing "Broasted Chicken." Don't ask us what it is. You've got to experience it for yourself. Prepare to leave with your stomach satisfied and you're heart full of happy memories.
4. Pitch a Tent and Go Camping (RVs are Welcome Too)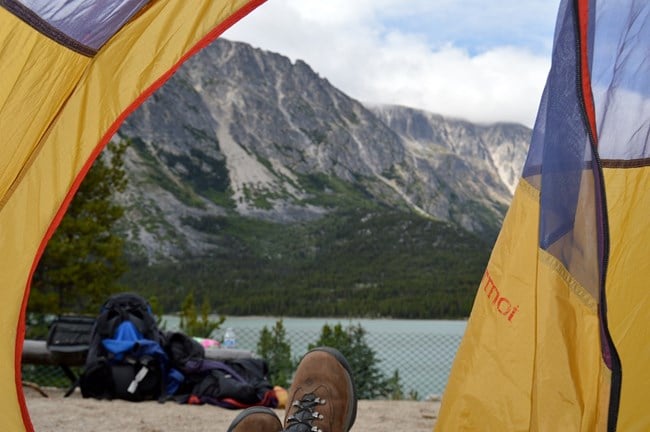 Lakefront resorts, beautiful state parks, and quiet backcountry escapes all await you here. Nestled perfectly between the Olympic Mountain Range's foothills and the Hood Canal, Lake Cushman offers a prime place for adventure. Of all the places we have gone camping, the spots here, never disappoint. But with over 100 miles of trails and 23 miles of shoreline, you're probably wondering where to go. Here's the fun part – you can't go wrong.
The diversity of Lake Cushman is what makes it so amazing. Choose from hundreds of campsites – go off the grid or set up shop with other travelers over at Hood Canal. You probably didn't know but this is one of the best sites in the country to scuba dive, go fishing, and catch oysters. The lake itself is a huge draw for outdoor enthusiasts who love boating, kayaking, and swimming. With amazing views, good eats, activities, and a prime gateway to Olympic National Park, it's clear that Lake Cushman needs to be your next camping destination.
So where are the best spots to go go camping in Lake Cushman? A few of our favorites are: Skokomish Park, Staircase Campground, Potlatch State Park, Lake Cushman Resort, and just enjoying the backcountry camping options that abound. All of these sites are affordable, offer plenty of spaces for tents and RVS, and stunning views of the coast.
Book Your Trip to Lake Cushman: The Tahoe of the Pacific Northwest
We can't rave enough about this little gem. While Lake Cushman is certainly popular among the locals, it's still very much off the average traveler's radar. Whether you're scoping out places for a fall escape or looking for a cozy cabin in the winter, this is the perfect spot for a long weekend getaway. Plus, the hiking trails and camping spots can be enjoyed all year around. Book your trip and head out there before word spreads. Any time you can book a destination with limited tourism is a win in our book. Which one of the activities on our list would you like to do the most? Let us know in the comment section below.
Related Article: 7 Spectacular Places to Visit in Washington State