Pack Like the Pros: The Ins and Outs of All Things Backpacking
To pack a backpack well, your focus has to be on the weight of your pack. Backpacking is all about finding the lightest, most effective and efficient items to get the job done while on your trip. The lighter the backpack the better. If you are a newbie to backpacking (or haven't been on a trip in a while and need a packing refresher), then you have come to the right place. We have the top tips and tricks to keeping your pack light, as well as all the essential gear and supplies you must carry with you. This backpacking checklist has all you will need for your expedition.
As you read through this list, you will find, once again, that the secret to backpacking is all about carrying a minimal amount of items. Also, its about packing items that can be used for more than one purpose. If you like the sound of tapping into your creativity, then we bet you will really like backpacking. On your trip, you will need to get creative with the resources you have. Without further ado, here is the Ultimate Backpacking Checklist for all your adventures.
The Ultimate Backpacking Checklist
A Lightweight Backpack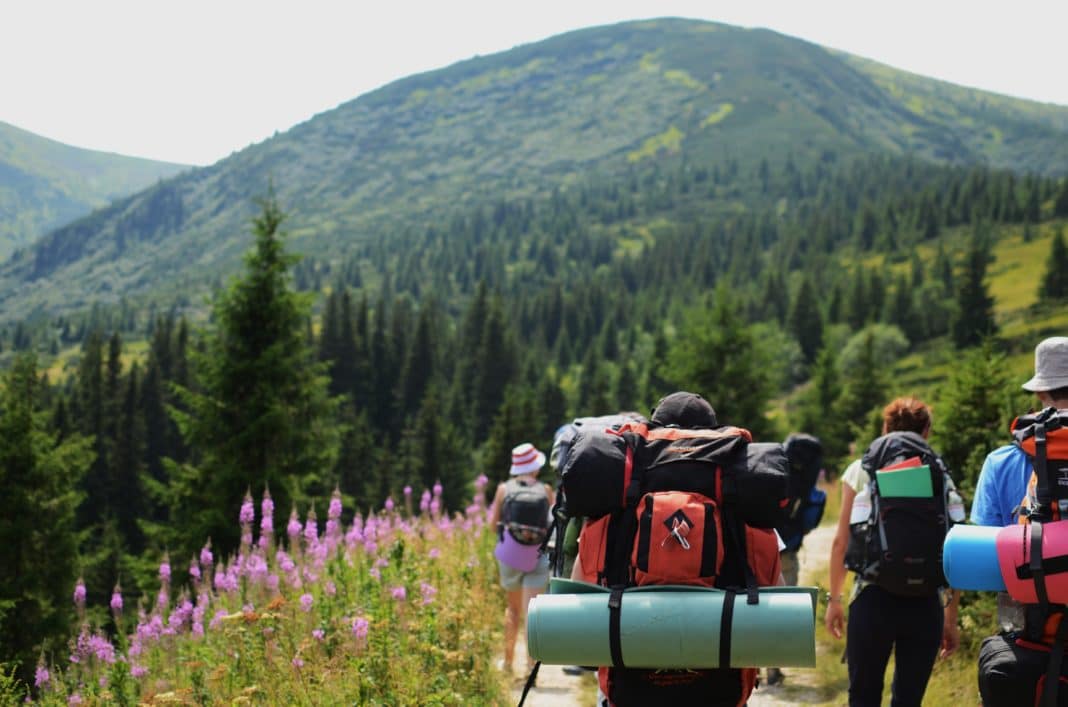 Step one, get yourself a backpack. We know this is not as easy as it sounds. Choosing a backpack can be difficult. Go to any outdoor retail store and you will be bombarded with the an overwhelming amount of options. Each bag claims to be the most lightweight and technologically advanced, but what does all that mean practically? How can you know which one is really the best for you? Our biggest tip when picking out a pack is to first figure out what backpack features are non-negotiable for you. What does you pack have to have? Start doing your research and compare similar products. From there, look up as many reviews as you can where travelers share their honest feedback and experience with various packs.
If you need further help choosing a lightweight backpack, then check out our reviews of various packs. We have reviewed a whole host of them and have provided honest feedback for each one.
Shelter/Sleeping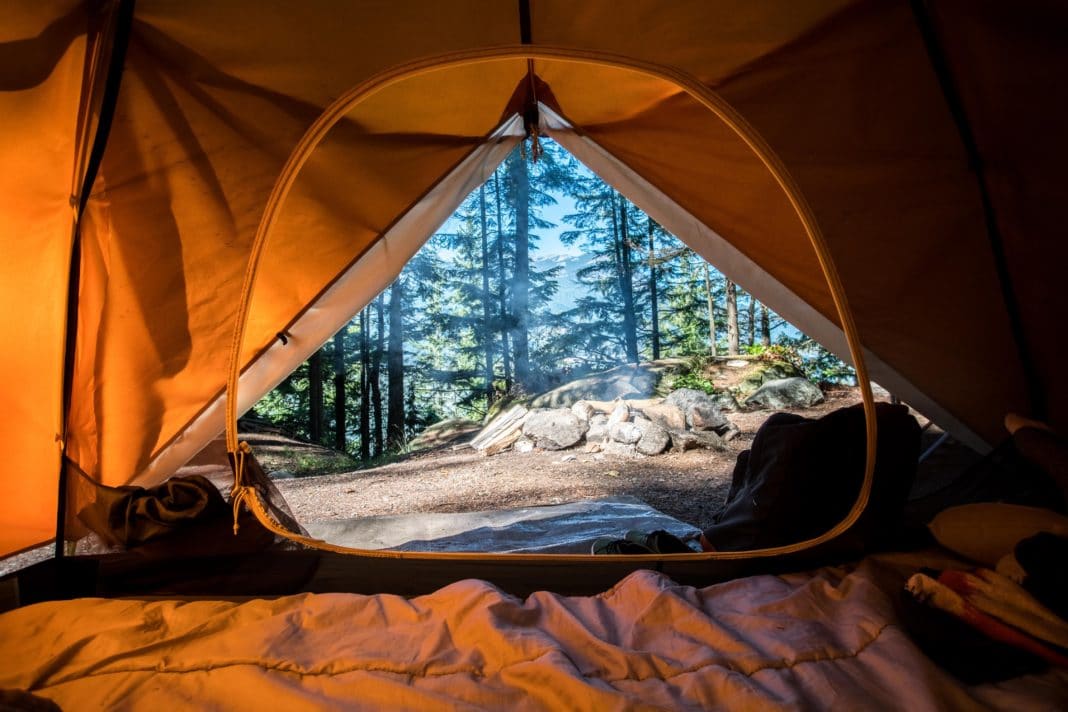 Tent
Sleeping Bag
Insulated Sleeping Pad
caret-rightHammock (Optional)
When it comes to shelter and sleeping while on your backpacking trip, a tent, a sleeping bag, and an insulated sleeping pad are essential. A hammock is optional, but makes a great extra sleeping arrangement and a great place to take an afternoon nap. Concerning how to pick the best sleeping bag, refer to our review of the top 7 sleeping bags. All of the sleeping bags we reviewed are lightweight, waterproof or water resistance, and keep you very warm at cool temperatures.
Cooking Supplies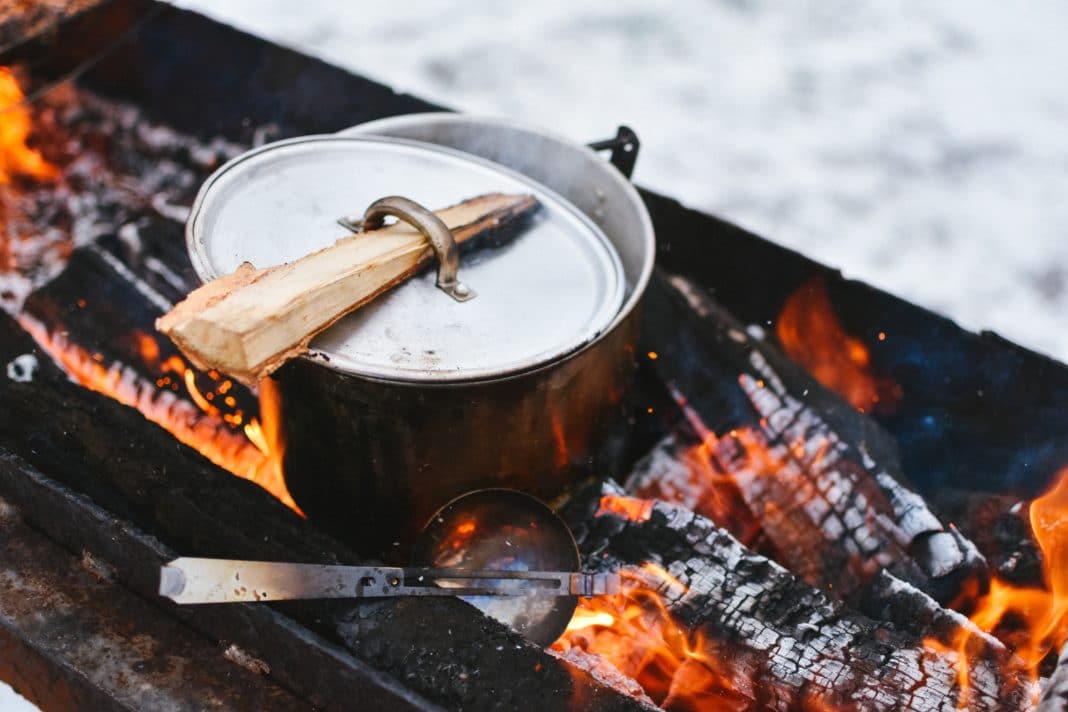 Compact Stove
Fuel
Waterproof Matches/Lighter
caret-rightLightweight Cook Set
caret-rightPot Grabber
caret-rightCan Opener
caret-rightSpoon, Fork, Knife Combo
caret-rightCamping Mug
caret-rightEgg Container (Optional)
caret-rightSteel Wool
caret-rightTowel
Cooking supplies don't have to take up that much room in your pack. Back in the day, they did, but nowadays outdoor gear companies are making camp stoves and cookware sets incredibly compact. When it comes to finding a lightweight cook set, all you really need is one pot and one pan. Since many cookware sets are metal, you will need to remember a pot grabber so you don't burn yourself when moving the hot pots and pans. After you've finished using your pot and/or pan to make breakfast or dinner, clean it with the steel wool and towel that you brought.
If you step inside any outdoor retail store, you will see aisles and aisles of cooking supplies for camping. While some items are very neat and fascinating (and if you are a gearhead like us, all of it is hard to resist), you probably won't need those extra items on your trip. All they will do is take up more space in your pack and heavy your load. All you need are the essentials. Stick close to only what we have provided on this backpacking checklist and all the basics will be covered.
Water & Food
Water Jug/Water Bottle
Purification Drops/Tablets
Food
Staying hydrated is key. Therefore, a large water jug or water bottle is a must for any backpacking expedition. You will also need to bring along purification drops or tablets to clean the water that you find. Or, you can purchase a water bottle that has a built-in filtration/purification system. For instance, you may want to consider the Grayl Ultralight water bottle. This water bottle filters and purifies water (from any freshwater sources) in only 15 seconds. It is a hit among backpackers and campers.
Backpacking ​​​​​Food Ideas
When it comes to packing food, there are several things you need to keep in mind. The food you bring must taste good, be calorically dense, be nutritious, lightweight, and easy to prepare. Also, we suggest taking into consideration how much water you will need to cook each food item.
Depending on where you are backpacking it is important to remember that at higher elevations, it takes longer for water to boil. Consequently, it takes food longer to cook too at higher elevations. If you want some ideas as to what food to pack, then check out the list below. Here are our tried and true top backpacking food recommendations.
Freeze Dried Food​​​​​​
Canned Soups, Stews, and Beans
Pasta and Rice
caret-rightPotatoes
caret-rightOatmeal​​​​​
caret-rightEggs
caret-rightTrail Mix​​​​​​​​​​
caret-rightGranola
caret-rightEnergy Bars/Protein Bars
Freeze dried food is the most lightweight food option. Canned soups, stews, and beans are calorically dense and nutritious options to cook for dinner while in the mountains. They are also very easy to prepare. The only thing is, don't forget the can opener or you'll be in serious trouble. Pasta and rice also cook quickly and make warm, satisfying meals while camping. Potatoes are dense and nutritious as well, but can be more difficult to prepare because they take so long to cook. They also aren't the lightest food option, but they sure do taste great. Oatmeal, trail mix, granola, and energy/protein bars all make great breakfast options and mid-day meals or snacks. As for the eggs, we advise that you only bring eggs if you have an egg container with you. The last thing you want is for your eggs to break and splatter onto your gear.
Miscellaneous Essentials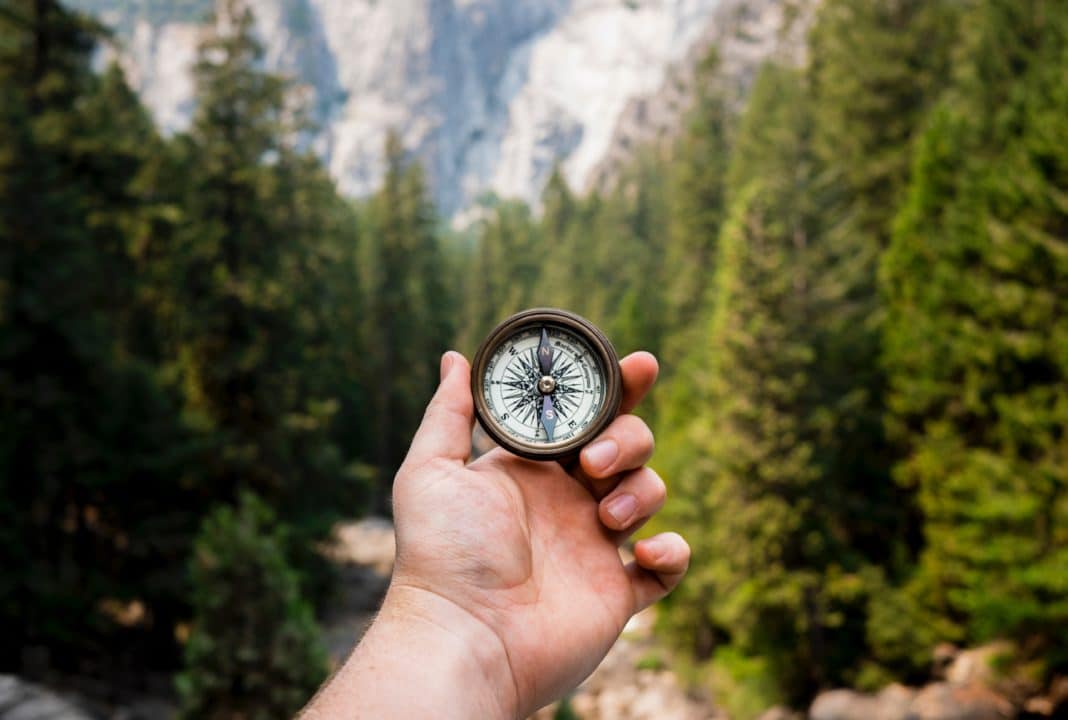 Credit: Unsplash
When it comes to camping, whether car camping or backpacking, there are several items that you must not forget. After all, you must always be prepared for the unexpected. Refer to our Camping Checklist to discover details about each of these essential item and the reasons why you must take them with you. We are tacking all of these easily forgotten but essential items onto our backpacking checklist. Anytime you are in the woods, whether it is for an afternoon hike or a weeklong backpacking expedition, be sure to pack the following.
First-Aid Supplies
Extra Food
Extra Water
Map & Compass
Sun Protection (Sunglasses & Sunscreen)
Flashlight (And Spare Batteries)
Insect Repellant
Pocket Knife
Alternative Weather Wear
Fire Supplies
Tarps & Ropes
A Watch
A Space Blanket
These items are fairly self-explanatory. First-Aid supplies for any scratches and cuts. Extra food and water for emergency use (the rule of thumb is to pack an extra day's worth of food and anyways have at least one water bottle on hand). Navigation tools, such as a map and compass will guide you to water sources, your campsite, and anywhere else you wish to explore. Sunglasses and sunscreen will keep you shielded from the sun. A flashlight and insect repellant will become your two best friends when evening falls. You never know when a pocket knife will come in handy. Rain jackets, fire supplies, tarps, ropes, a watch, and a space blanket (for reflecting heat on cold nights) are all necessary for any backpacking trip as well,
In addition, you will, of course, want your toothbrush and toothpaste. Or, leave the toothbrush at home to save space in your pack. Instead, squeeze a decent amount of toothpaste onto your finger and brush the old-fashioned way with just your finger. Look at that, one less item to pack. As we mentioned earlier, backpacking is all about creativity and figuring out how you can best minimize what you pack so you can maximize space. A light backpack makes a happy backpacker.
Happy Backpacking!
There you have it, the Trekbible Ultimate Backpacking Checklist. Depending on the time of the year of your backpacking trip, your personal backpacking checklist may change. For instance, if backpacking in the snow, you will want to bring many more layers and extra camping supplies tailored towards winter camping. That said, this checklist provides you with the basics. No matter when you go camping or where you go camping, this backpacking checklist has the foundational, necessary items to keep you not just surviving, but thriving during your trip. As you prepare for your adventure, go through your inventory and see what items you need to purchase before setting off on your trip.
If you are an avid backpacker, let us know some of your top tips and tricks for keeping your pack light! We would love to hear from you in the comments section before.
Related Article: ​Camping Checklist: The Items Typically Forgotten​​​