From good food to even better shopping, the amount of of things you can do in Denver is endless. Here are some of the top things to do in Denver
Denver Colorado is gaining more and more traction as a popular destination place. The Mile High City has a lot more going for it than just its altitude. From food, to entertainment, to exploration. Whether you are a first time visitor or a seasoned local, here are some of the top things to do in Denver the next time you get a chance.
1. Take A Sleigh Ride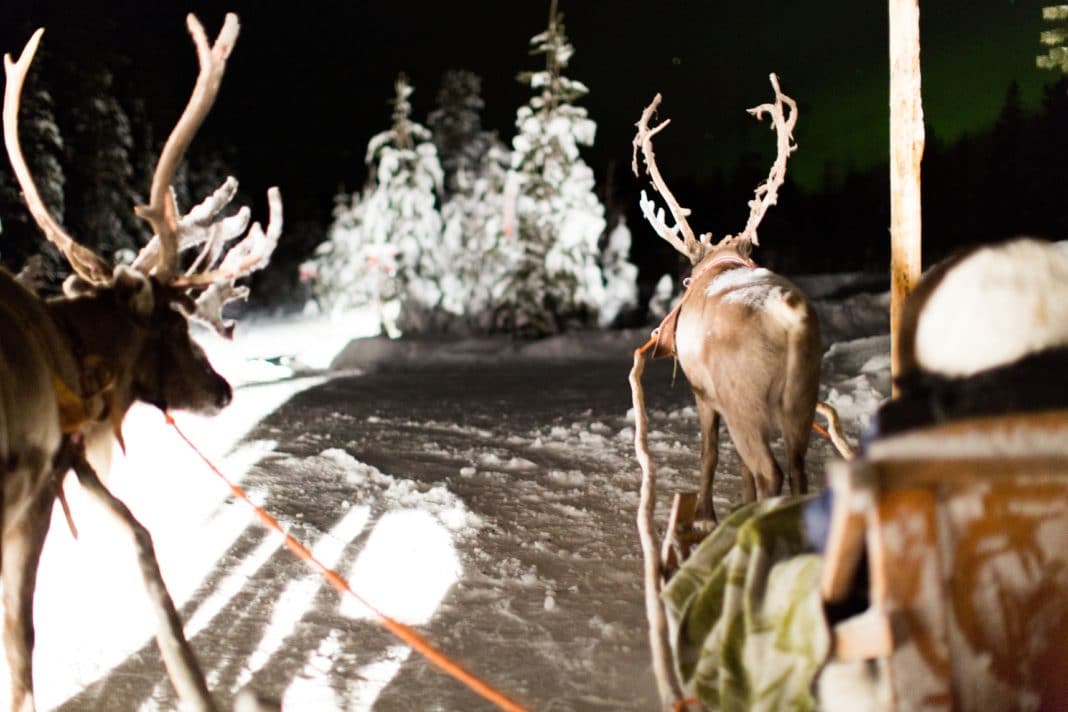 There's no better destination place in the Winter than Denver. If you find yourself here during the winter months, then be sure to take a sleigh ride. Visit 2 Below Zero Dinner Sleigh Rides and Chuckwagon to stroll around the fresh winter snow in style.
Enjoy a tasty dinner as you enjoy the unique experience. If you find yourself here during the summer months, then be sure to stop by regardless. You're more than likely to catch a Wild West show or a live musical performance. Whatever the weather, taking a sleigh ride in style is a must on your list of things to do in Denver.
2. Root Down
God invented brunch because no one wakes up on time for breakfast when they are traveling. When you are looking for things to do in Denver but can't wake up before noon, then Root Down was made especially for you.
This popular brunch restaurant has the perfect mix of breakfast foods and lunch. Better yet, Root Down follows a very impressive farm to table model. For the selective eaters out there, you'll be pleased to know Root Down also offers a variety of vegan and gluten free options.
3. Check Out Some Cool Art
Stop by the American Museum of Western Art to satisfy your artistic itch. This museum includes over 300 paintings by at least 190 different artists. The unique display of the art, salon style, provide for a very unique experience that will leave you in awe. Don't leave this museum off your list of things to do in Denver.
4. Tube Down The River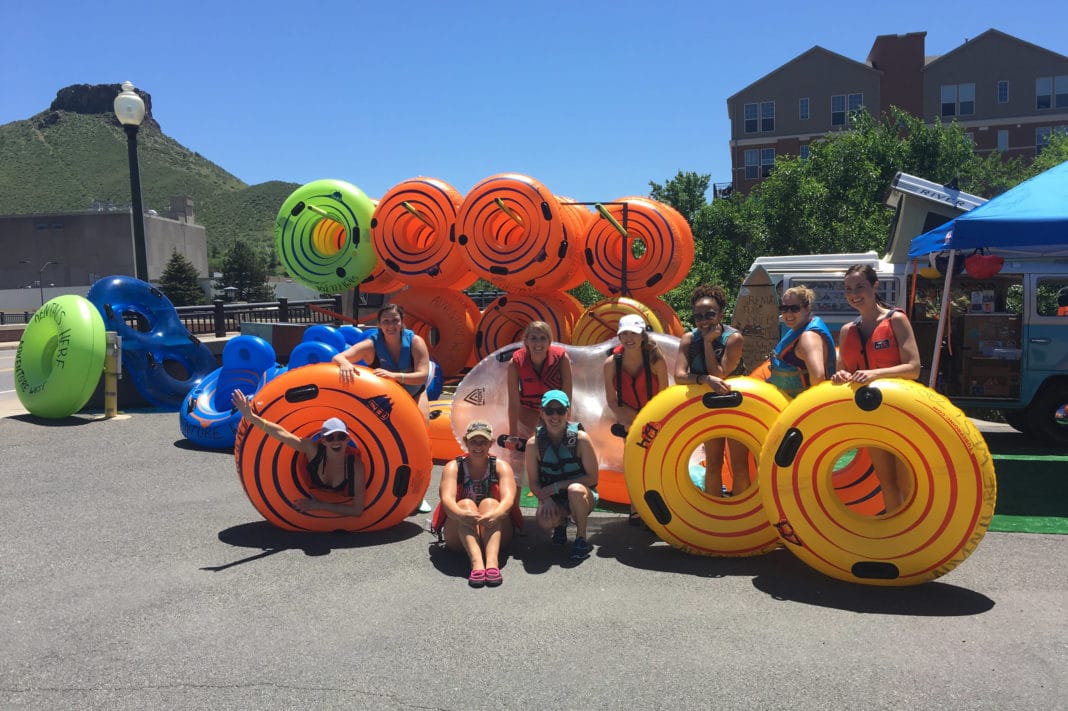 During the summer time, beating a heat is a must when you are looking for things to do in Denver. Because of that, this next Denver activity should definitely be on your short list. Beat the heat by taking your friends and family along on some white water tubing. Visit Adventure West River Tube Rentals and Sales for an experience you won't forget. Choose between difficult white water tubing trails if you are looking for some adventures. But if you are a little faint of heart. Don't fret. There are trails that perfect for lounging around and enjoying the water as well.
5. Union Station
Travel back in time and visit the historic Union Station. This old transit building works double duty. Not only is it a fully functioning public transit station where you can catch the train or bus to your next destination. But while you wait, you can take part in some fine dining, and even finer shopping. If you have no place to go, and are too broke to shop or eat like a king, all is well. Union Center is the perfect place to sit back in one one the many comfortable couches they have and soak in some good ol' people watching. The thousands of people that travel in and out of the station will transport you back in time, 1881 to be exact, when it first opened.
Learn about the rich background and soak in a bit of Denver history in this unique landmark. If you like getting lost in your thoughts, or are are just looking for something more chilled out to do on Denver, then be sure to put Union Station on your shortlist.
6. Go To Church
So, I have got to be a little honest here. It's not your typical church. Instead, it's the international Church Of Cannabis. I mean, what else can you expect from the cannabis state? Even If you do not particularly indulge in the recreational activity, this interesting church deserves to be thrown around on your list of things to do in Denver. The multi-color neon decorations are enough to get you feeling a little loopy without any added help. As a proponent of healthy lungs, I must say even I was pretty impressed in the beauty that the international Church of Cannabis displayed. While you are participating in this peculiar Denver activity, be sure to steer clear of any brownies in case someone offers you some.
7. The Red Rocks And Ampitheatre
This next Denver attraction is one of the best things to do in Denver. Even if you have to stay an extra day to squeeze it in. (Trust me, you'll want to stay the extra day to see it all). The Red Rocks and Amphitheater is one of Denver Colorado's attractions that gets a lot of hype. And rightly so. This venue is situated right in crook of the Great Plains and The Rocky Mountains. Enjoy hiking, biking, and exploring the 700 acres this beautiful park has to offer.
Not only is it a popular Denver tourism attraction, but it is hands down one of the best things to do in Denver colorado. Even the locals would agree with you. Once you make an attempt at exploring the vast surroundings, you have to make your way down to the ampitheatre. The amphitheatre has hosted popular headliners such as Tom Petty and The Beatles. If you're lucky enough to catch a show or preformance, your next challenge will be paying attention. The Beautiful Red Rockies that surround the amphitheatre will certainly distract you.
8. Fifty – Two 80's
This next popular Denver attraction will bring you back to your childhood days. Pop into this modern day antique shop that has turned into somewhat of a museum. Relics of the past like long forgotten cartoons, MTV, and MAD magazines will bring back nostalgia like no other. If you are looking for things to do in Denver on a lazy afternoon, then there is no better way to spend time than looking through old boxes of the past. There are literally mounds of trading cards and boxes that you can flip through. The owners boast that they have over 4,500 items in their shop. So while it might take you some time to find what you are looking for, you can be sure that you'll stumble on something that will make you sit back and think about the simpler days.
9. The Haunted Cheesman Park
Denver is loaded with history, and you don't have to look far for it. If you are looking for things to do in Denver and don't mind getting a little spooked, then make your way to downtown Denver. To Cheesman Park to be exact.
You see, in 1885, there was a good chunk of land set aside to be used as a cemetery in what is now downtown Denver. The construct of the cemetery was designed to house the rich and wealthy on one side and the poor and criminals on the other side. Unsurprisingly, the side of the poor and the criminals filled more quickly and upkeep for the cemetary slowly started to fade. Overtime, cattle found their way onto the land and called it home and maintenance virtually became non-existent.
Over the years, the city finally decided to reclaim the land. They ordered that all the buried bodies be taken out and thus began the building of Cheeseman Park. Unfortunatly, during reconstruction, not all bodies were removed. To this day, Cheeseman Park is notes as one of the most haunted locations in America. If you are looking for spooky buy fun things to do in Denver, then take a buddy and go back in time at Cheesman park.
10. Denver Botanical Garden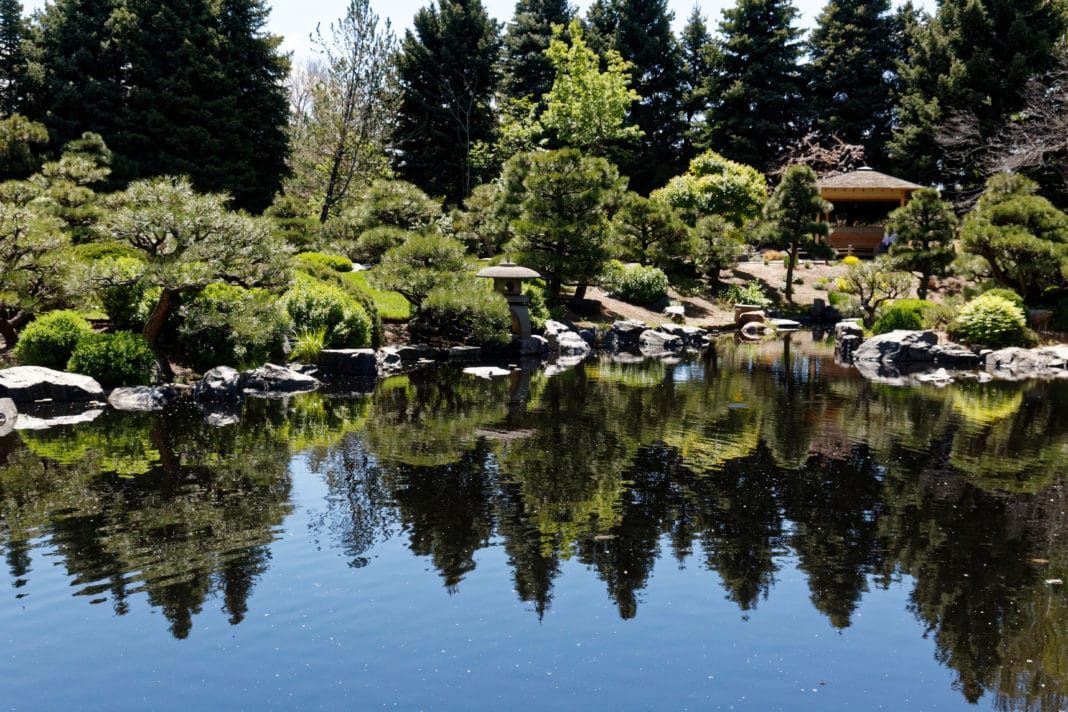 A relaxing and fun thing to do in Denver is to spend a day visiting the Denver Botanical Garden. This botanical garden is renowned all across the county. It's also home to a variety of species from a vast array of ecosystems. Special shows and exhibits are on display through the year. And lovely light shows are held in December if you are looking for things to do in Denver during the winter. Once you are done exploring, pop into one of the restaurants to snack on some of the best pizzas and tacos the town had to offer.
11. Elitch Garden Theme Park
Elitch Garden Theme Park, or Elitch's as the locals commonly referred to is a unique theme park in a unique part of town. If you are looking to cool off, relax, and have fun, then this park is a must on your list of things to do in Denver. Unlike most parks, this theme park is located in a downtown area so you have access to virtually anything you need. It's open during the months of May through October and boasts one of the most popular water parks around. If you are looking for things to do in Denver, then be sure to pop by this theme park with friends and family to splash down in style.
12. Denver Downtown Aquarium
Dine in style at the Denver Downtown Aquarium. This dining experience is one of the most unique things to do while in Denver. Indulge in some yummy food while you are surrounded by nearly 50,000 gallons of water and unimaginable varieties of sea life. Once you've grabbed your bite to eat, it's off to experience a one of a kind 4D Show.
The great thing is you don't have to block off a whole day for this adventurer. Conveniently located around downtown Denver, you can explore the aquarium and grab lunch all under a couple hours. Pop into this aquarium with your friends and family for a unique Denver Activity. Oh, and don't forget to pet a stingray on your way out!
13. Larimer Square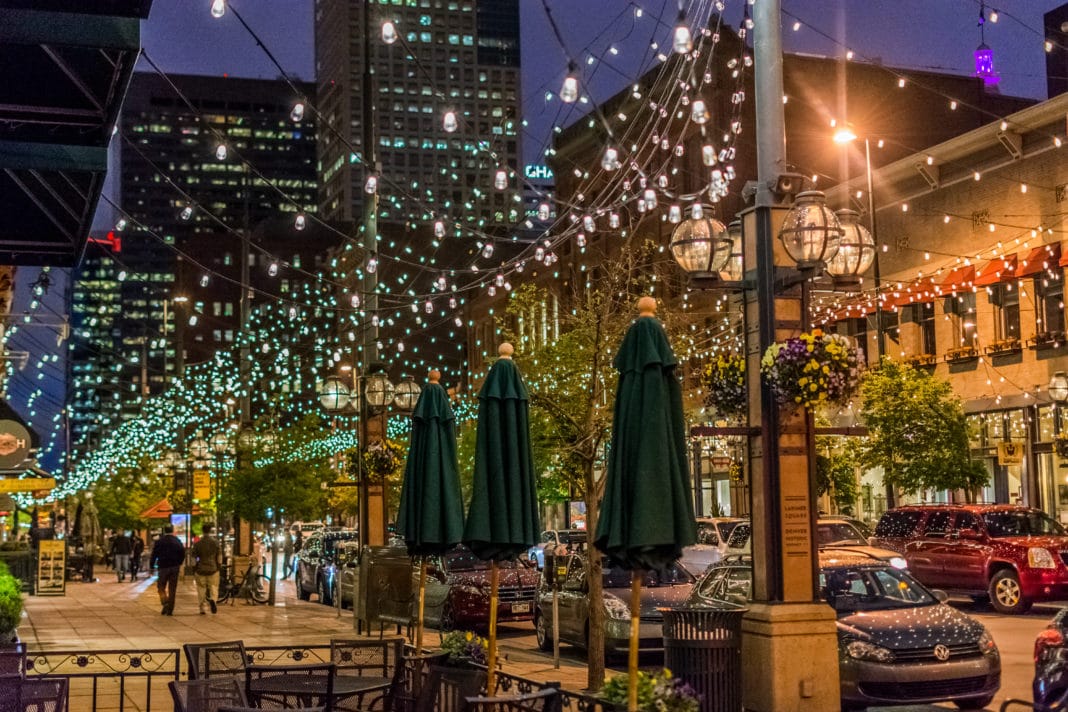 Geoff Livingston Flickr
While you are jotting down your things to do in Denver, don't forget to list Larimer square. Larimer square is literally the heart of Denver. The square is the Mile High City's most historic and oldest block. Everything you can think of is located in the square. Indulge in fine dining and do some classic window shopping as you take in the beauty that surrounds you.
Visit the square during the evening hours with your love to steal a kiss under the canopy of lights that twinkle like stars. If you are looking for solo activities and things to do in Denver, then the square is your answer. Indulge in a cappuccino in one of the many outdoor cafes and people watch as you take in the beauty of the block.
14. Linger
Get your food scene on at Linger. Linger was voted the top spot of things to do in Denver by none other than the locals. The super chilled out atmosphere is perfect for kicking it with friends and relaxing. Enjoy a rooftop bar that shows off the beauty that is downtown Denver. If your in the mood for some food, then Linger's got you covered. Their menu boasts and delivers tasty food that is inspired by the eclectic street food the city has to offer. For a night out that won't break the bank, Linger needs to be on your list of the best things to do in Denver.
15. Little Man Ice Cream
The name of this next Denver attraction might be "little", but there's nothing little about this popular ice cream shop. For starters, you can't miss Little Man. Especially since it is in the shape of an obnoxiously giant milk can. This is one of the top things to do in Denver and rightfully so. This popular hangout rotates new flavors of icecream, so that you'll never get bored. If you haven't already, the next time you are in town and are looking for fun things to do in Denver, be sure to stop by and cool off with a nice scoop of ice cream.
Final Thoughts
The list of things to do in Denver is virtually bottomless. If you find yourself in the bustling mile high city, pack as much as you can into your itinerary, because chances are, you will leave wanting more.
Related Article: ​​​Things to Do In Salt Lake City for Everyone​​​​​​