When you think world-class cuisine, Denver probably isn't the first place that comes to your mind. But it definitely should be one of them. The food scene there is booming with new restaurants, food trucks, and cafes popping up what seems like every day. There are options galore and with this many places to choose from, there's certainly something for everyone. We're taking you on the ultimate foodie cruise to the best restaurants in Denver. Buckle up.
There are so many amazing places to visit in Colorado. But we know what you're wondering – So where are the best restaurants in Denver at? In short, everywhere you turn. Downtown offers the greatest amount of depth and variety though, in walkable neighborhoods including LoHi, RiNo, South Broadway, Five Points, and Uptown. Here, there's a meal designed to satisfy every one of your cravings. We hope you came with an appetite because we're about to dip into the local goods.
Denver Has Become A Foodie Paradise
These days, you can't drive more than a few blocks in Denver without passing some new place offering mouth-watering eats. Whether it's a favorite local beer joint or a fresh French cuisine, the city is no longer a food desert. In fact, you could argue that Denver chefs are just beginning to step up their game. One of Wolfgang Puck's famous proteges recently relocated to the City of the Plains. When she did, Jennifer Jasinski struck culinary gold out on her own. In 2004, she opened the Mediterranean-inspired restaurant Roja in the Historic Larimer Square. Not shortly after, she won the coveted Colorado Chef of the Year Award by the American Culinary Federation.
Afterward, two more restaurants followed – Bistro Vendome and Euclid Hall Bar and Kitchen. Oh yeah, so did a TV role on the show Top Chef Masters. When asked about the city, she said, "I've been in Denver 14 years and the amount of really good exciting chef-driven restaurants has just gone crazy—there are a lot more options than there ever used to be," said Jasinski. "We have this burgeoning farm scene. Farm to table isn't new, but our people are really health conscious and outdoorsy, and small farms, especially dairy farms, are popping up and integrating into the food scene here in a really unique way. The beer scene is also definitely huge—we have five beer-focused restaurants opening up."
Here Are the Best Restaurants In Denver
Denver's upscale dining scene is truly something special. In this city, chefs draw their inspiration from a variety of sources. From incorporating international influences, hand-crafted ingredients, and locally-sourced products, the result is some of the most creative culinary wonders you've ever taken a bite of. Take a bite out of the best restaurants in Denver.
1. Acorn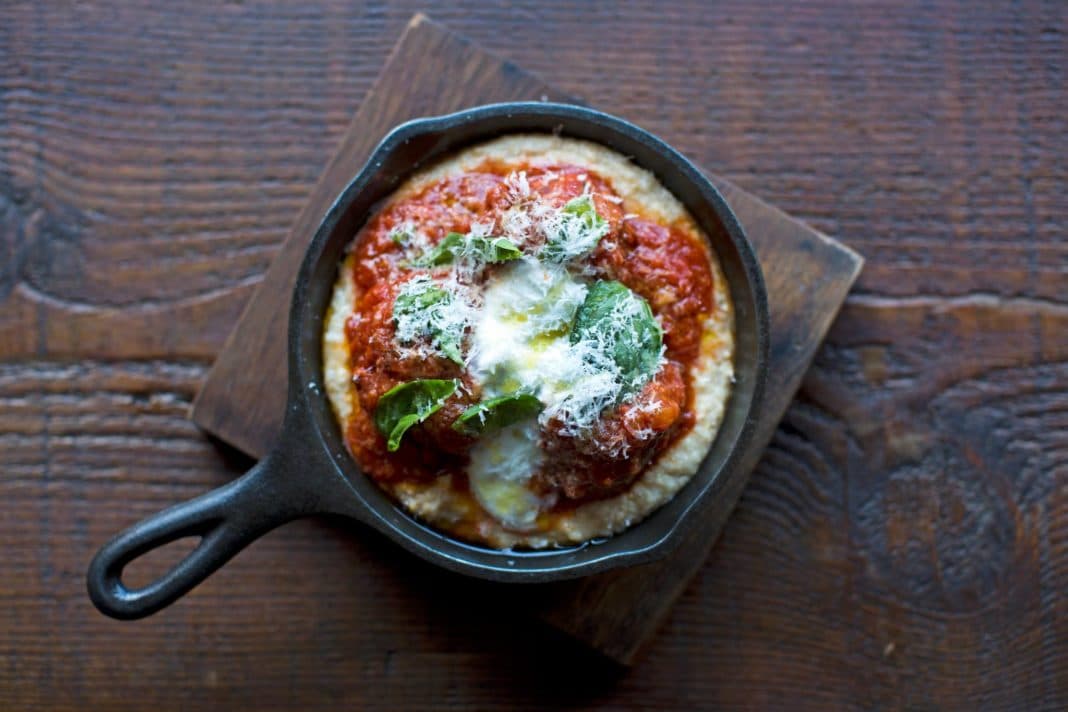 Credit: Acorn / Facebook
Located in the Source, this Asian food market dates all the way back to an 1880 brick foundry. Today, it's known for serving up consistently delicious meals from an eclectic mix of American cuisine. Order a shareable platter of oak-fired meats, sample some of Denver's best meatballs, and choose from a selection of fresh seasonal salads.
To skip the wait, call in and make a reservation. If you can't manage to snag one or you just want to go for a quick appetizer and some drinks, there's plenty of seating over at the bar. Watch experienced mixologists whip up concoctions like "Nectar of the Night," a refreshing Anejo tequila beverage mixed with agave and orange flower water.
2. Avelina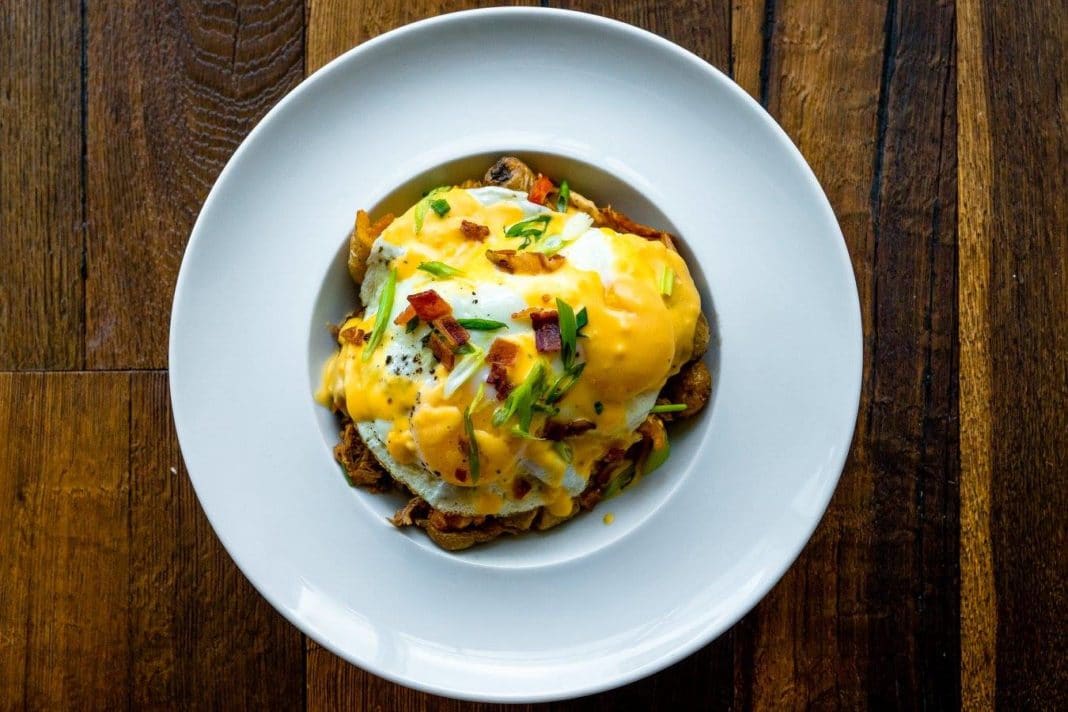 Credit: Avelina / Facebook
Here, prices are good and the cuisine is even better. Come on down to this brand new restaurant in lower downtown. Among locals, it's gathering fame for the French-inspired eats, sleek appearance, and recipes from popular chefs John Broening and Yasmin Lozada-Hissom.
While you're waiting for your food, peruse a well-curated wine list at the bar area and check out the views from the huge glass windows overlooking Denver's bustling hub. When you're ready to eat, you should know that the seasonal menu is big on wood-fired proteins. Vegetarians will love the mushroom ravioli and the roasted vegetable tagine. Just make sure that whatever you decide to order, you save some room for dessert. Yasmin sure knows how to bake a perfect citrus cake. 
3. Bar Dough
Credit: Bar Dough / Facebook
Choose a table or cozy booth at this adorable red and white themed restaurant in Lower Highland. Here, classic Italian dishes are served up by one of Denver's best chefs, Max MacKissock. This very well could be one of the best restaurants in Denver. The well-curated wine list complements the featured choices of octopus, wood-fired pizzas, house-made pasta, and a rotating selection of fowl, meat, and fish.
Last but not least, if you're looking for somewhere new to try on the weekend, Bar Dough just launched an amazing brunch menu. They've already got the perfect success formula – french toast so good there's a line out the door.
4. Bar Fausto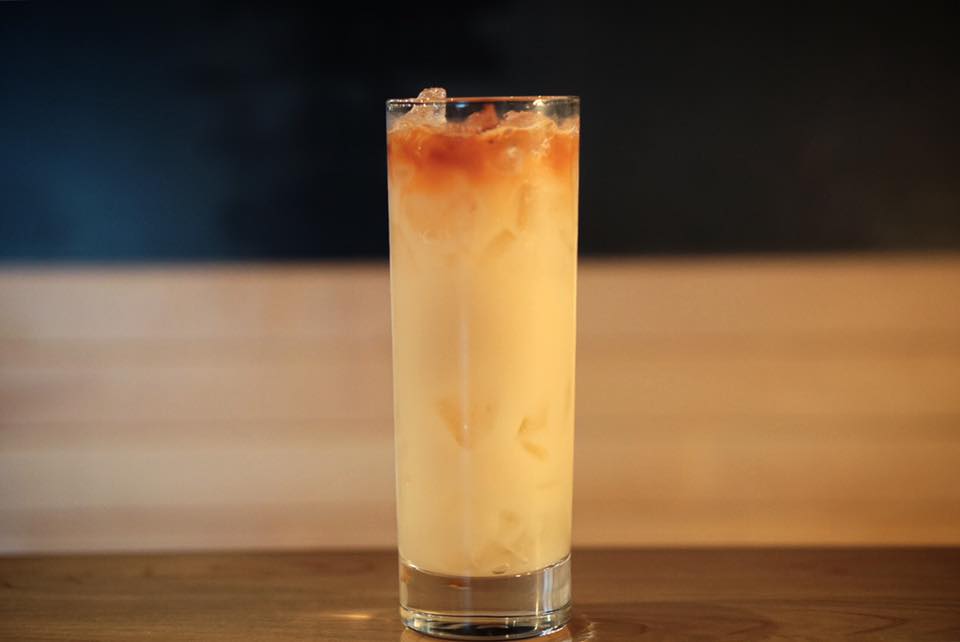 Credit: Bar Fausto / Facebook
Okay, so this isn't a restaurant but it's still worthy of adding to our best restaurants in Denver list. Located in the River North neighborhood, this little joint oozes the it factor, delivering a large list of satisfying libations. The sleek black bar and warm wood lend a nice contrast to the space's industrial architecture. On a warm, sunny evening the best spot might be the high top stools by the garage door.
To complement the curated cocktail list, small plates of salumi, oysters, and seasonal bruschetta are served up. If you'd like, you can opt for one of the whiskeys or vodka tonics. But if you ask us, we definitely prefer the more unique drinks. Take a hint and order something refreshing off of their gin menu. The Populist's not-too-sweet is a well-balanced take on a good punch.
5. BookBar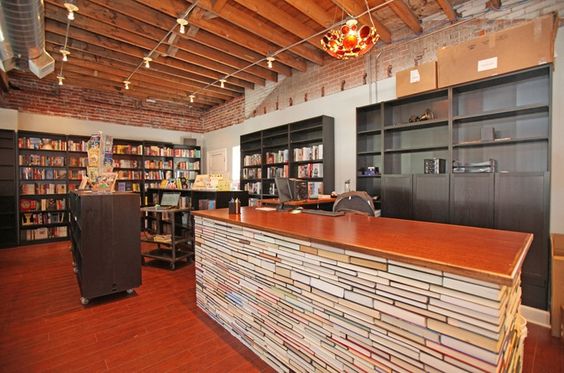 Credit: BookBar / Facebook
Okay, so this isn't technically a restaurant either. You caught us red-handed. Again, it's another awesome bar offering up good eats. Located on the blossoming Tennyson street, BookBar is a charming oasis literary lovers will enjoy. Browse the well-curated wine list and coffee bar with a bookstore. The main area offers up oversized couches and tables for a perfect place to catch up with friends.
If you're looking for something a little cozier, the back patio offers a fire pit and even more seating for guests. Just like the good books, tea sandwiches and mini flatbreads are meant to be shared. If you're looking for a place to take your book club, the BookBar hosts weekly readings, talks, and launches for new publications.
6. Cho77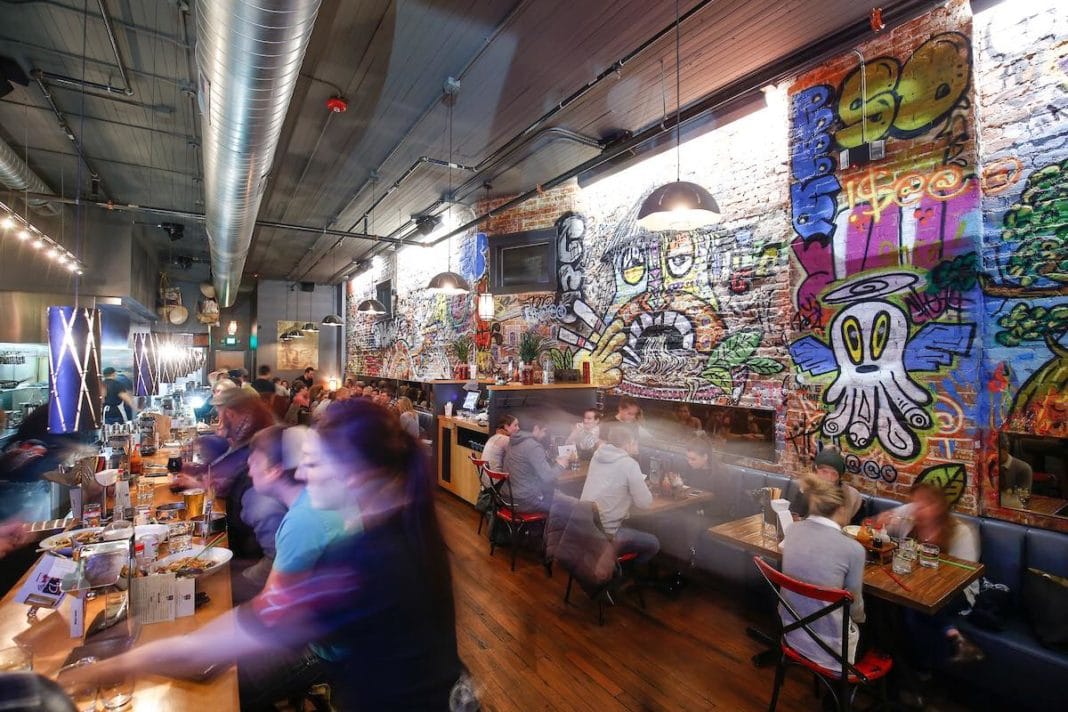 Credit: Cho77 / Facebook
Chef Lon Symensma first gained critical acclaim for his ChoLon bistro downtown. With the opening of Cho77, he's seen just as much success. This restaurant draws in 20-something hipsters from all over the city and food-loving guests from other states. The dim interior gives off a chic, laid-back vibe, exposed brick, and kitschy decor items add to the ambiance. The ever-changing entree menu and Thai coconut curry chicken are to die for. There's also an added bonus. For those who finish their meal and still have a little extra room, a delicious sticky rice pudding awaits.
7. Denver Central Market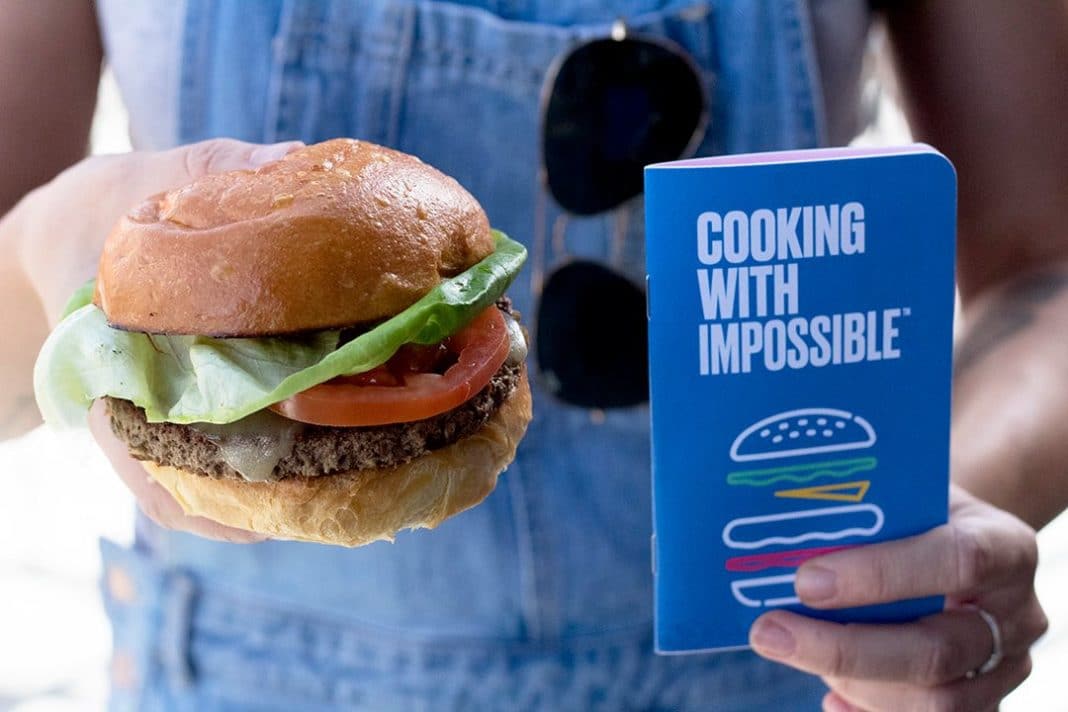 Credit: Denver Central Marketplace / Facebook
Does your significant other drive you crazy looking at Yelp reviews for the best spot while you're literally starving? Maybe we have the solution. For indecisive couples everywhere, food courts present the perfect solution. Why? They have options. Lots of options. Here at the Denver Central Market, prices are cheap (everything is under $15) and there's a brand new food hall with eleven vendors to choose from.
The market brings together an eclectic list of food options for a perfect one-stop-shop at any time of the day. Browse the counters and find flaky chocolate croissants at Izzios, delicious lattes at Creme Bodega, picnic spreads at Culture Meat & Cheese, and hot meatball subs from the Local Butcher. 
For dinner, stop by and order a wood-fired pizza or fresh oysters from Silva's Fish Market. If you'd like, you can order your items to go. Or, opt for a seating on the outdoor patio or in the open seating dining hall. Overall, this friendly little joint offers something for everyone in a lively, creative atmosphere.
8. Departure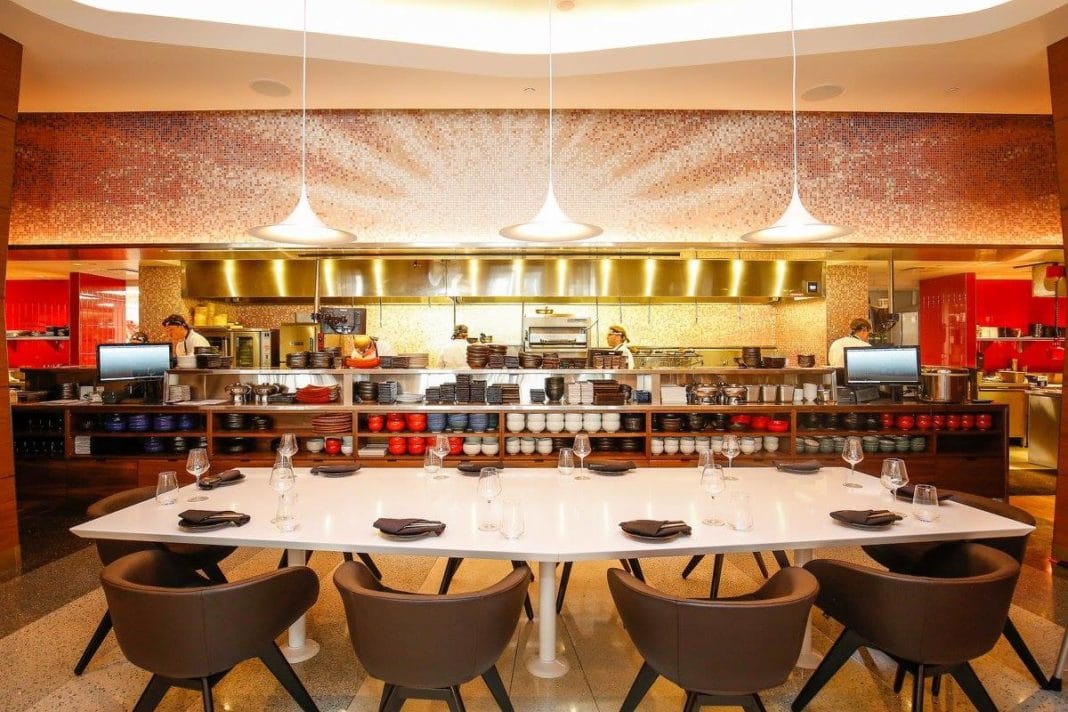 Credit: Departure / Facebook
Featuring a sweeping white bar and packs of locals, Departure feels a lot more like a trendy LA spot than one of the best restaurants in Denver. Nonetheless, diners love this pan-Asian eatery brought by Portland-based chef Gregory Gourdet. You might know him from Top Chef. Around the locals, Departure became famous for its quality sushi, dim sum, creative bibimbap, and duck curry. If you can't manage to snag a seat downstairs, head to the rooftop lounge Departure Elevated for prime mountain views, craft cocktails, and delicious sake.
Related Article: ​​The 9 Best Mexican Restaurants in the U.S.
9. Fruition Restaurant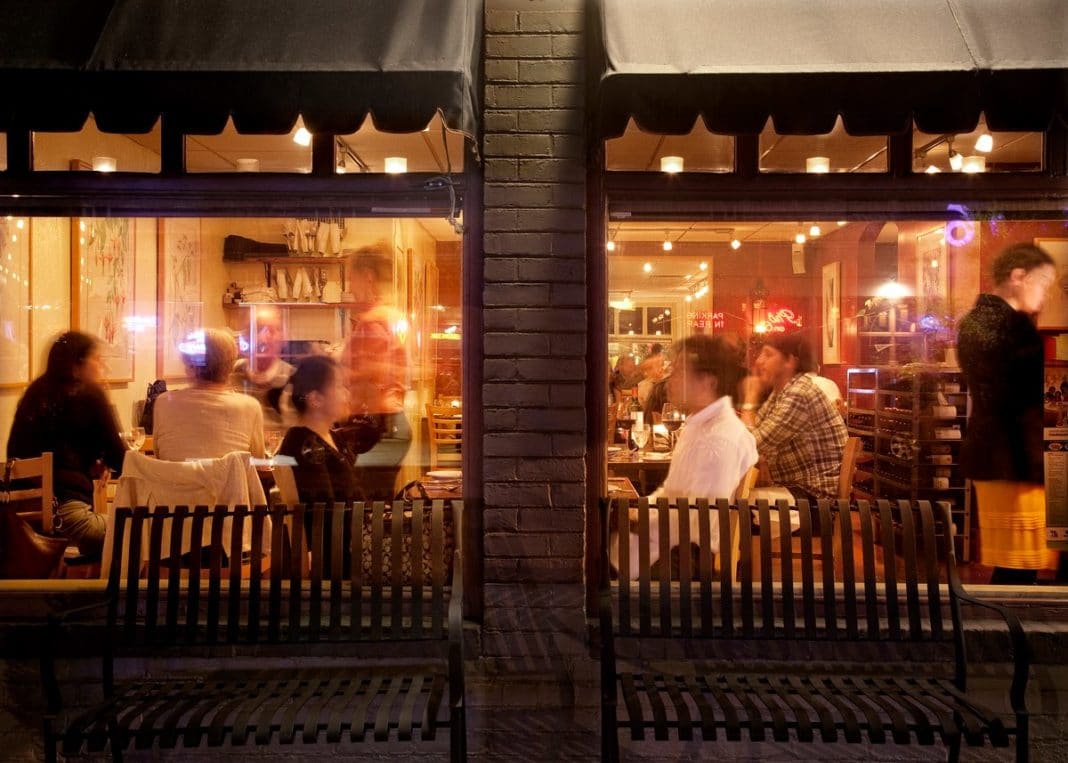 Credit: Fruition Restaurant / Facebook
Enjoy top-notch food without all the pretense that comes with fine dining. In 2007, chef Alex Seidel opened the doors to Fruition, one of the best restaurants in Denver. It is continually honored as one of the best restaurants in the region, helping him earn a spot on Food and Magazine's Best New Chefs list in 2010 and as a finalist in the Best Chef Southwest Award in 2016. Needless to say, his culinary creations are exquisite.
Fruition's menu is seasonally-driven, changing according to the pattern of fresh local ingredients. Every ingredient on the plate serves a unique purpose, adding layers of flavor to the dish. "I like to keep things simple. It's really about sourcing ingredients and highlighting them," says Seidel. As a cozy neighborhood establishment, Alex has created an environment where every guest truly feels as if they have stepped into his welcoming home.
10. Hop Alley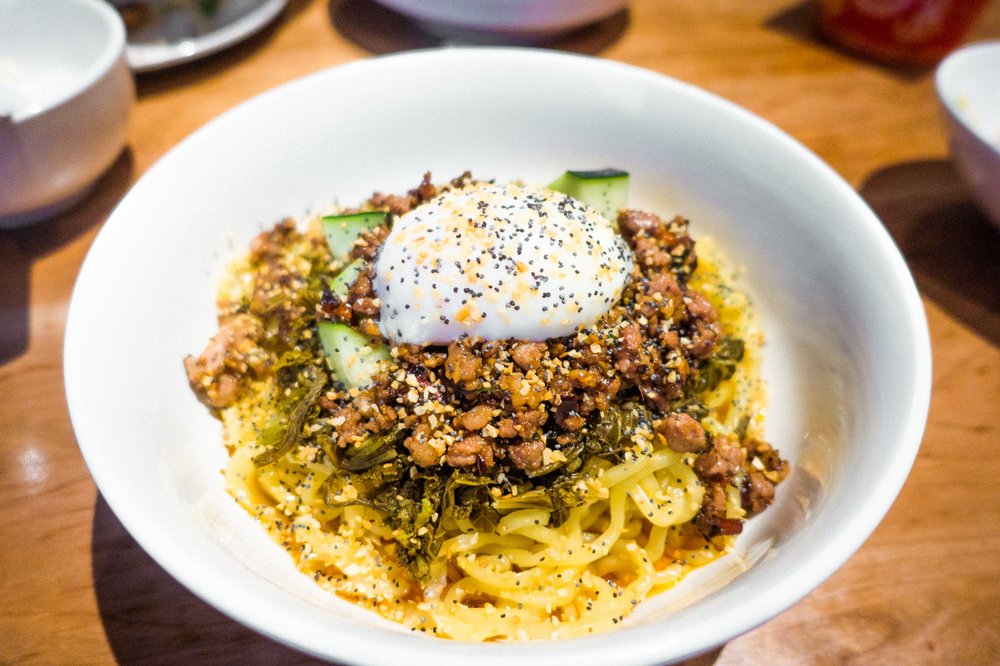 Credit: Yelp
While it's a bit out of the way, paying Hop Alley a visit in the RiNo neighborhood is definitely worth your while. Hint, it's one of the best restaurants in Denver. Even though it's not in the heart of downtown, dedicated foodies have been flocking to this little Chinese fusion restaurant from chef Tommy Lee.
This little spot is definitely the cool one on the block. Black sleek wood accent minimalist chairs, bright red lamps hang overhead, and Lil Wayne is blaring on the speakers. Reservations are taken for large parties only, so either bring the whole gang or head over early. Chances are, you'll have to wait in line to get your fill of the first-rate sweet soy pork chops, tender tofu, and spicy Szechuan chicken entrees. While the wait is long, there's nothing a cocktail can't cure. Head on over to the bar and kill some time.
11. Linger
Credit: Yelp
Here's yet another great spot in Lower Highlands. This could easily be one of the best restaurants in Denver. Just ignore that this popular site was built on the grounds of a former mortuary. Today, it serves as a bustling international food scene – one of the most popular ones downtown, in fact. Millennials pack the 1980s-themed Lite Brite bar to indulge in delicious cocktails. The food is equally amazing. Chef Justin Cucci cooks up some amazing sesame BBQ tacos, bacon-wrapped dates, and slides topped with curried sour cream and peppered bacon.
Weather permitting, head up to the roof for a delightful $5 happy hour. Order a glass of wine and sample house favorite appetizers like the pork belly bao buns. Okay, last thing. Whatever you do, don't miss out on the weekend brunch, served up from 10 AM to 2:30 PM. Locals in the know line up for hours to get their R&R started with bottomless bloody mimosas.
12. Little Man Ice Cream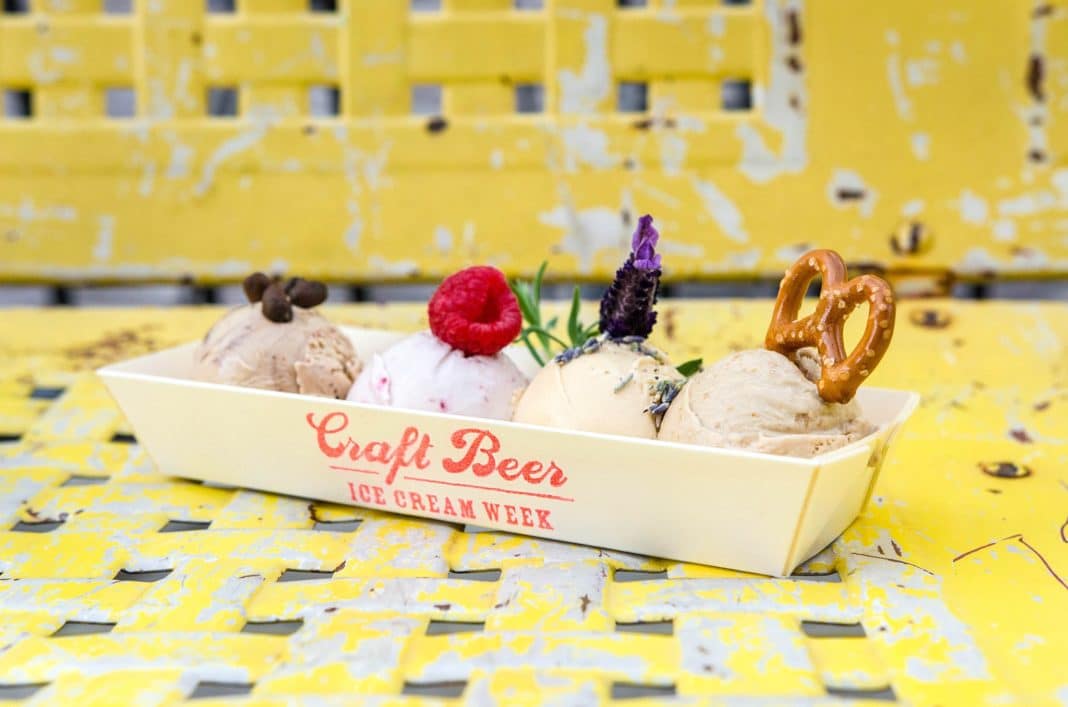 Credit: Little Man Ice Cream / Facebook
Let me tell you, Little Man Ice Cream is worth the walk. While it's not one of the best restaurants in Denver, it certainly is the best ice cream you'll find for miles around. This cheery little shop is worth going to Instagram alone – the shop is shaped like a giant milk jug. However, it's the eats that thrill kids and adults alike. Churning out flavors like cookie monster, banana pudding, and salted oreo is enough to keep us coming back.
If the ice cream and awesome shop style weren't enough, kids (and spunky adults) can play on a slide, run around a fenced yard, or try out their hula hooping skills. Beware though. Much like the restaurant crowd, on a hot summer's day, there will likely be a line around the block.
13. Mercantile Dining & Provision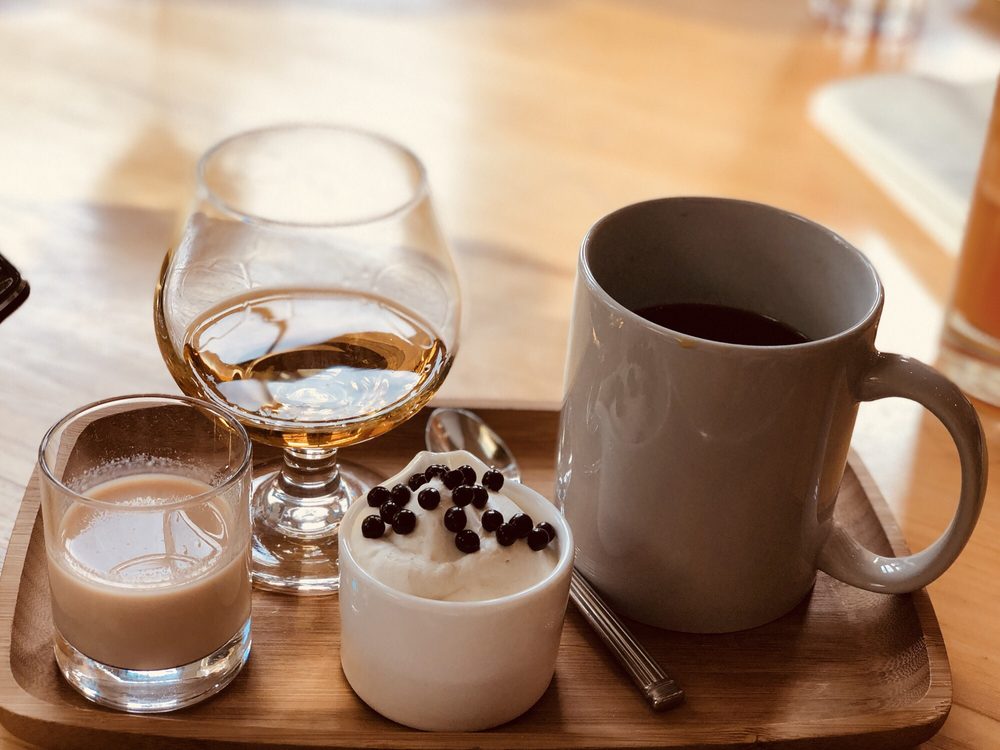 Credit: Yelp
Come and dine at one of the Union Station's flagship restaurants. Here, the skilled chef Alex Seidel takes on high-end Mediterranean comfort food without the pretense. Browse the menu and order well-cooked mussels, creamy foie gras, or crispy chicken. The sophisticated dining room offers lovely seating options complete with soaring ceilings and views of the open-air kitchen.
During the day, an in-house market sells charcuterie and cheese. At night, it serves as a more casual bar space during dinner. If you come to Mercantile during nice weather, the patio offers extensive views of the plaza and an ideal place to share a bottle of Rose.
14. Old Major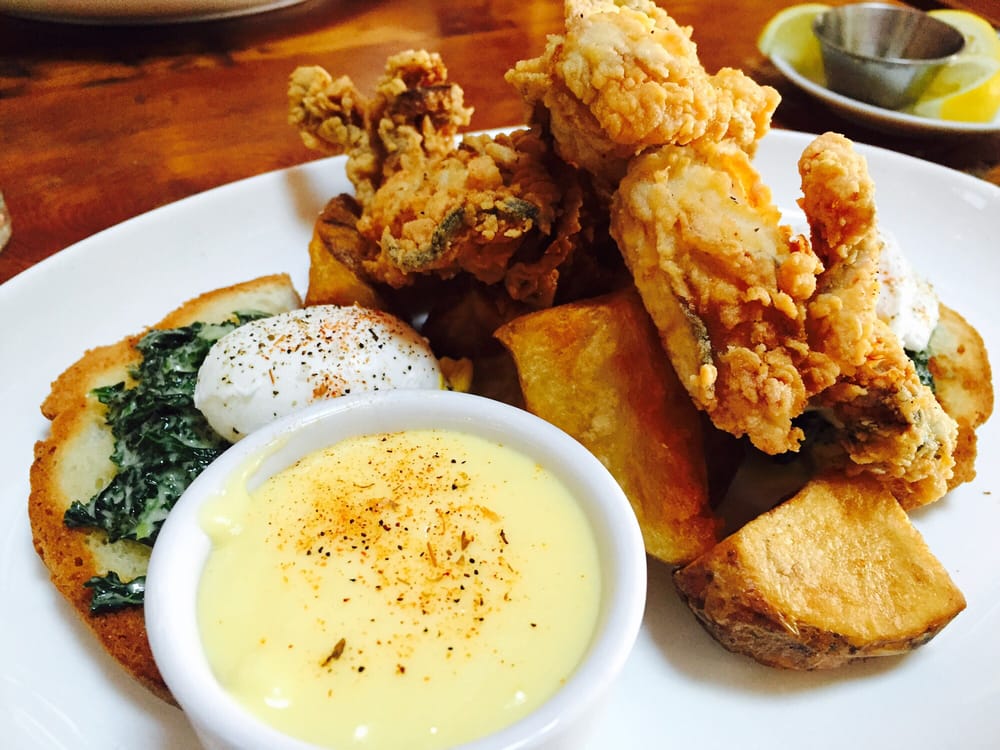 Credit: Yelp
We don't usually say this but this crowd is hipster. Old Major draws college kids for its plaid-wearing mustachioed servers but chef Justin Bronson also serves up some really good food. Lunchtime transforms the restaurant into casual Royal Rooster.
You guessed it. It's a fried chicken pop-up with a menu of delicious sandwiches, salads, and French fries (we opted to leave the duck fat off). For dinner, the menu centers around pork meals, like a "Nose to Tail" plate complete with kielbasa, ribs, confit belly, and cherry gastrique. However, not everything is about the pork. Vegetarians will be happy to find scrumptious pretzel knots, vegetable sides, and savory scallops.
15. Sushi Ronin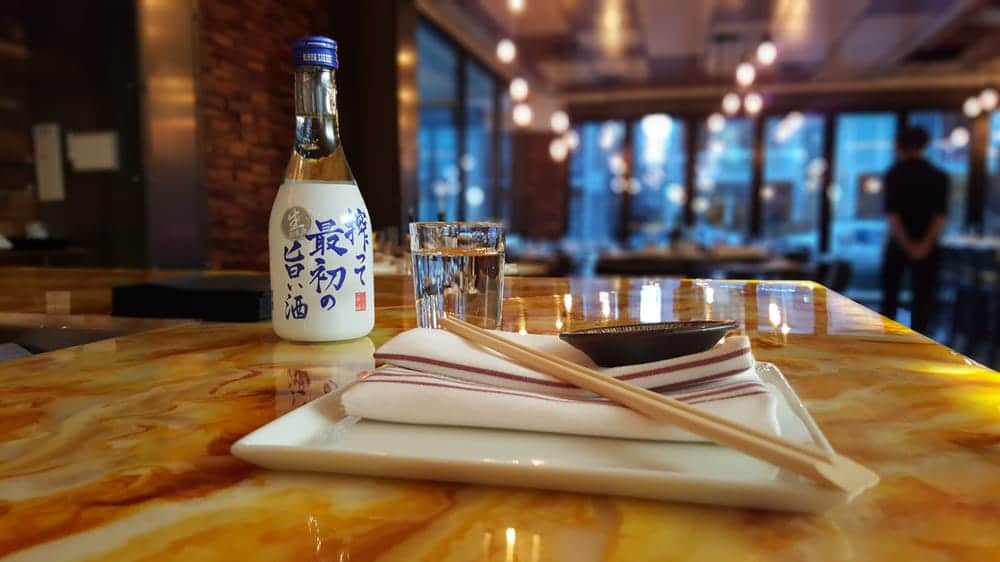 Credit: Yelp
We're back at Lower Highland. This just might be one of the best restaurants in Denver for sushi. It's already turned quite a few heads for its well-curated omakase dinners and freshly-sourced fish brought flown in from international waters. The trendy design doesn't hurt either.
Ronin's glowing bar is a fun place to share some cocktails and the sushi counter offers prime views to watch the chef's knife skills in action. If you can't seem to decide what to get, we recommend the broiled hamachi collar, Godzilla roll or marinated black cod. And you're at a sushi joint, come on. Dinner is obviously best paired with sake. 
16. The Populist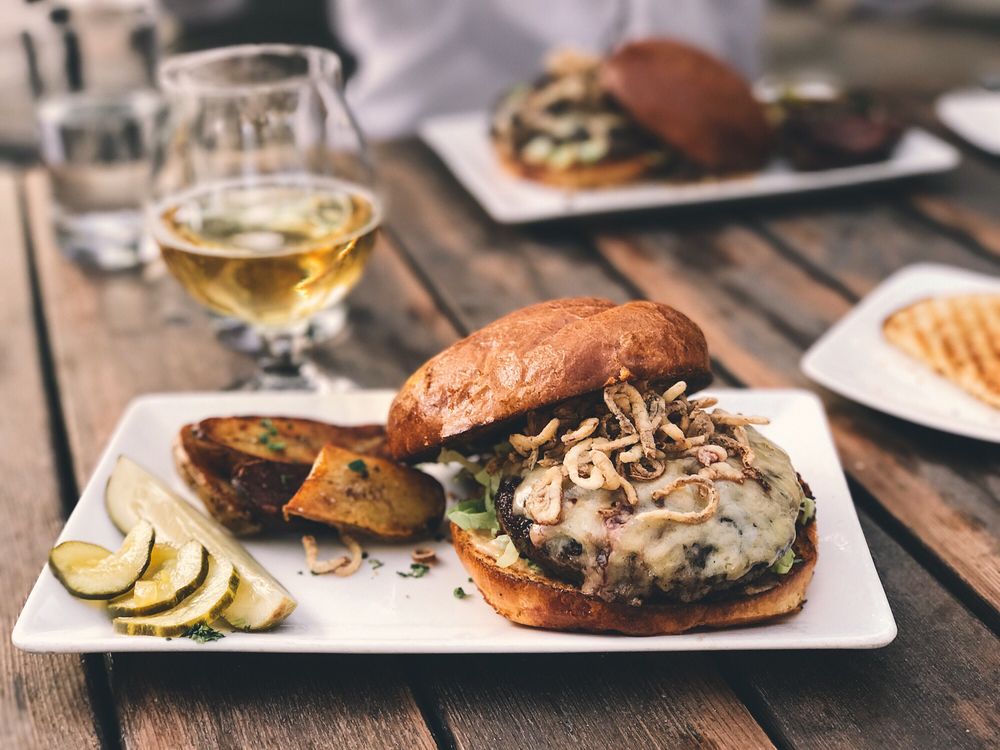 Credit: Yelp
Enjoy an evening of New American dishes served to you at a long communal table under the sparkle of string lights. This quaint restaurant has earned a reputation for its classic, savory eats. Whether you choose to get some fresh air on the outdoor patio or sit in and dine with the locals, you'll enjoy your experience. From stiff drinks to well-curated wine lists, the bartenders certainly know their way around the counter.
When it comes to the food menu, you can't go wrong either. The house favorite is the "Bacon and Egg," a play on breakfast with delightfully-crispy bacon, onion jam, and crispy tandoori chicken. 
17. Vert Kitchen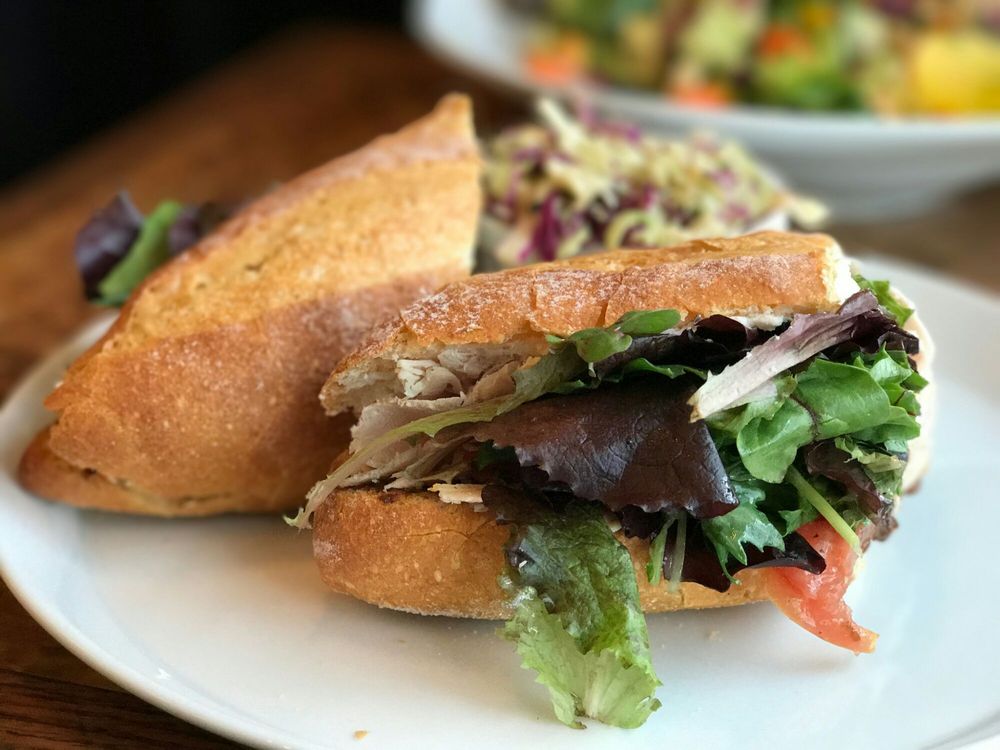 Credit: Yelp
This small, bustling cafe serves up delicious breakfast and lunch menus in the Washington Park neighborhood. Locals are lured in by the hot-pressed sandwiches (hello curry chicken and fig) with a rotating menu of scrumptious seasonal sides. Are you looking for something gluten-free? Not to worry. You can try the salad of the day (crouton free, of course) or the power salad, with fresh tuna, tart lemon, mixed greens, and rich peanut slaw.
Order your food at the counter, take it to go, or snag a little table inside. If the line is too long (this seems to be a Denver trend) or you just want a pick-me-up cup of coffee, you can head next door to its sister spot Overt. They specialize in takeaway sandwiches and sweet, delectable pastries. 
18. Tacos Tequila Whiskey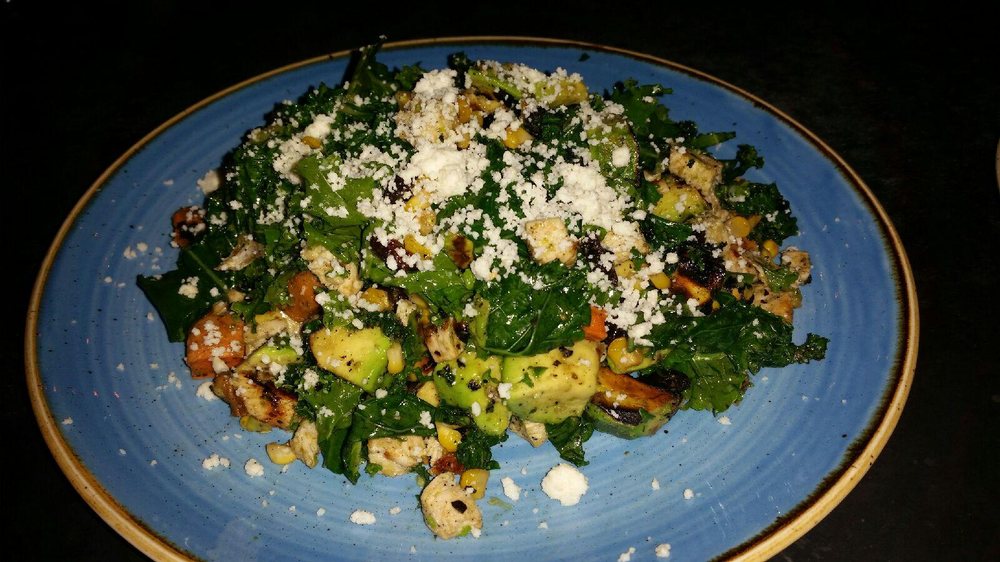 Credit: Yelp
Can you think of a better combination than tacos, tequila, and whiskey? We can't. Especially not if everything is fifteen bucks and under. With two different locations in the city, this Mexican hot spot once began its service to the city through a food truck. Only after dedicated fans insisted they open a brick and mortar store, did chef and owner Kevin Morrison stake his flag in the city's culinary cuisine. Today, the Highlands and Colfax locations serve as a reminder of just how fast this foodie city is flourishing.
If you're a local or visiting the city, there's a reason these joints are on our list of the best restaurants in Denver. Just order a margarita and some barbacoa tacos and you'll see what we mean. The best part is, it's open to anyone. Families, couples, and retirees all feel welcome in the friendly, open atmosphere. The casual ambiance and fair price point can make for some long waits though. Be prepared.
What Are You Waiting For? Let's Go Check Out the Best Restaurants In Denver
 Denver should be on every foodie's travel list. We hope you've enjoyed our little eat-seeker list and taken some of the guesswork out of your next restaurant choice. So long, Yelp. We won't be needing you this time around. Now, let's get going. We hope you came hungry; there's a lot of places to stop by on your trip in the Mile High. 
Related Article: New York Times Ranks Downtown Denver as a "Vibrant Arts Center"