There's so much to see and so little time. We're here to help narrow it down to the best shows in Vegas.
Did you know that most Vegas visitors see at least one show while they're in town? Well, now it's your turn. And to help make that decision time easier, we've compiled a list of the best shows in Vegas that you need to see. After all, you can't spend all your vacation poolside sipping pina coladas at your hotel and eating out at amazing restaurants.
With so many options to choose from, planning your nightly activities can be a little overwhelming. So, we made this list to narrow it down to the top spots in the city. Whether you're looking for a little bit of magic, comedy, musicals, and more, we have found something that the whole family can enjoy. Without further ado, in no particular order, here are our picks for the best shows in Vegas.
Here Are Our Picks for the Best Shows in Vegas
1. The Blue Man Group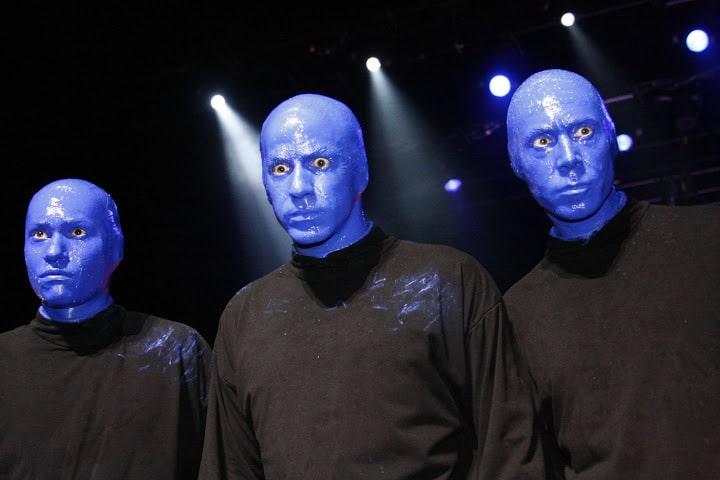 Credit: Blue Man Group
If you haven't seen a Blue Man Group performance before, you are in for a special treat. This dynamic trio have been around for forever. When you're looking for something fun to do, head on over to the Luxor Hotel and Casino. Leave your expectations at the door and check in laughs and adventure. Each of their performances delivers something new. Thirty-five million people have seen their performances over the ages. Now, it's your turn to get to know what they're really all about. From comedy to music and improv, let the good times roll.
2. Mystere at Treasure Island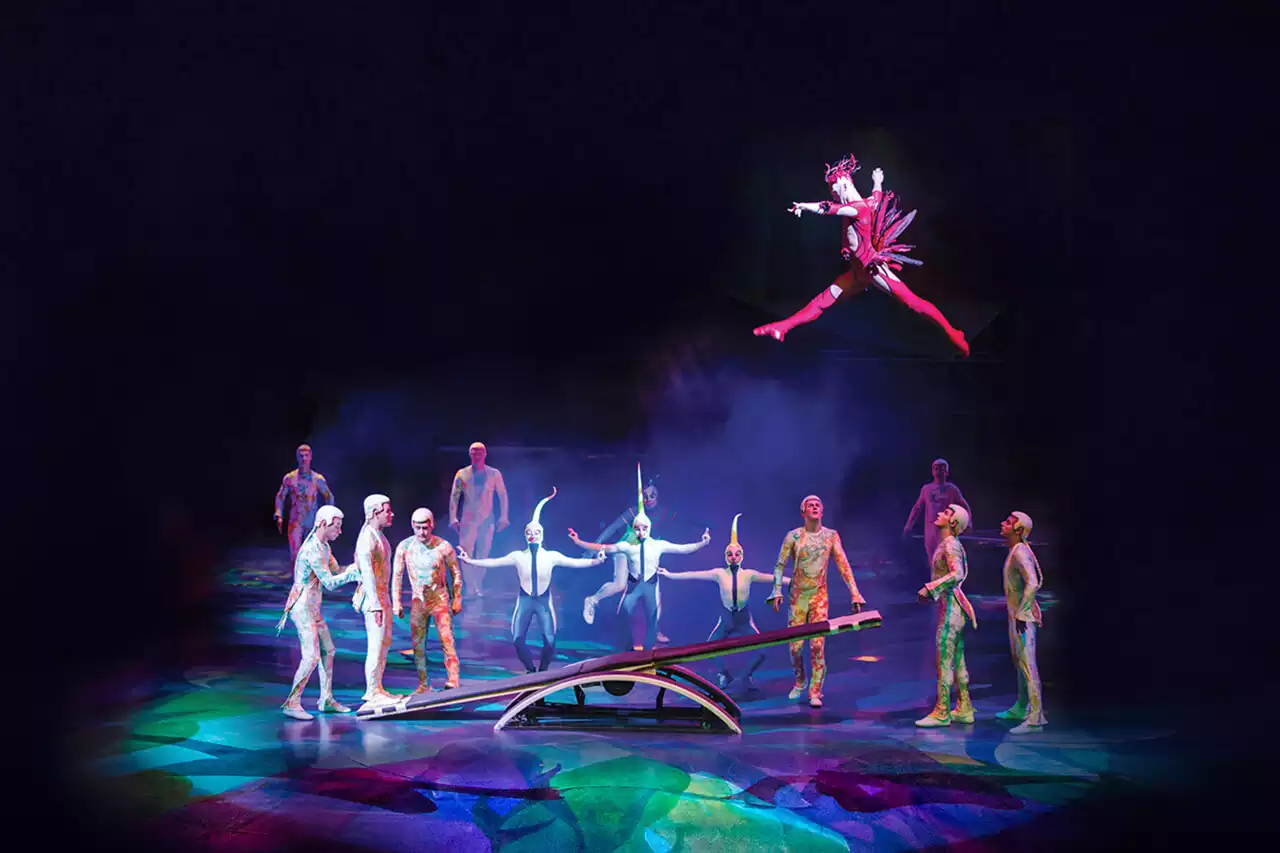 Credit: Cirque du Soleil
You probably didn't think that Cirque du Soleil would be on this list, did you? Well parents, today is your lucky day. This is one of the best shows in Vegas. Expect all the pizzazz of the circus with all the elegance of a fancy dinner party. Odd, we know. But you have to admit there's something alluring about these shows. Mystere is truly something the whole family can enjoy. Think gravity-defying poses, balancing acts, and talented aerialists. Grab your tickets, a bucket of popcorn, kick your feet up, and prepare for the ultimate night of entertainment. Every single act will have you saying "ooh" and "ah."
3. V – The Ultimate Variety Show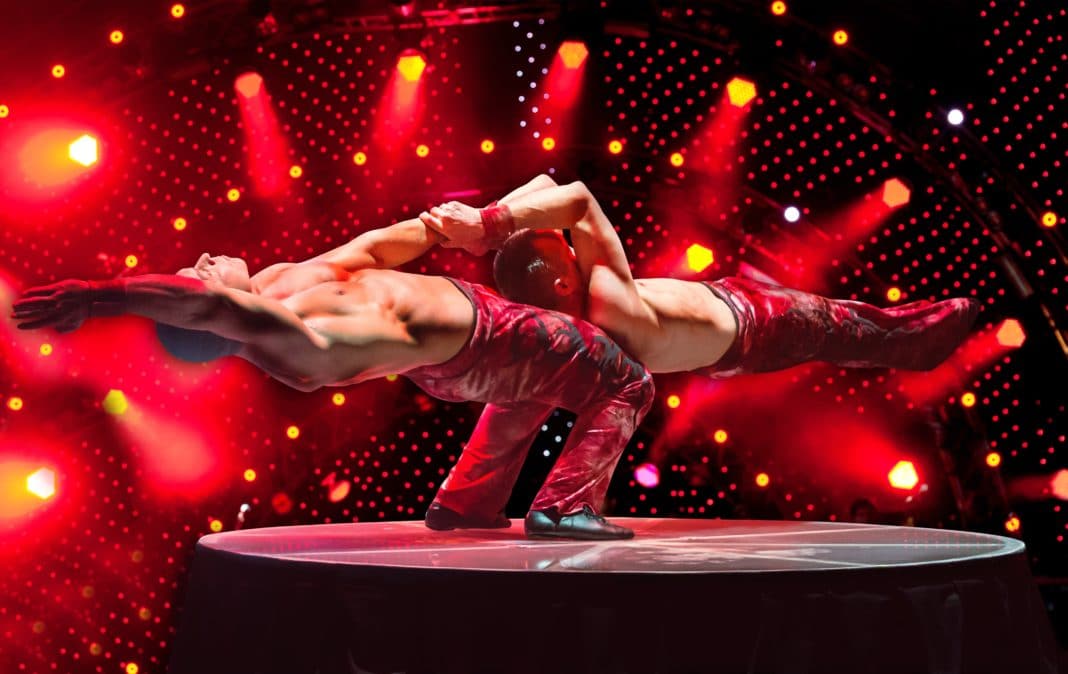 Credit: VTheShow
Prepare yourself for the hype. We're serious. You might need some coffee or a Red Bull before this one. The V Theater inside the Miracle Mile Shops at Planet Hollywood puts on some of the best shows in Vegas. For seventy-five minutes, these performers never stop moving and grooving. While Vegas is often seen as an adults' only vacation spot, we love that the V has something for everyone.
Kids and kids at heart will love this show. Jugglers, dancers, singers, and skaters take the stage throughout the performance. Despite this variety of talent, the production is anything but chaotic. In fact, we're amazed at just how smoothly it all comes together. We don't want to give away the storyline but let's just say it's simple enough that the kiddos can follow it. And you can too. Even if you're sleepy after that glass of pinot noir.
But try to stay on your game if you can. Since this show is interactive, any member of the audience can be pulled on stage to participate. Yes, this comes with a disclaimer. There's a good possibility you'll be made fun of.
4. Jeff Civillico: Comedy in Action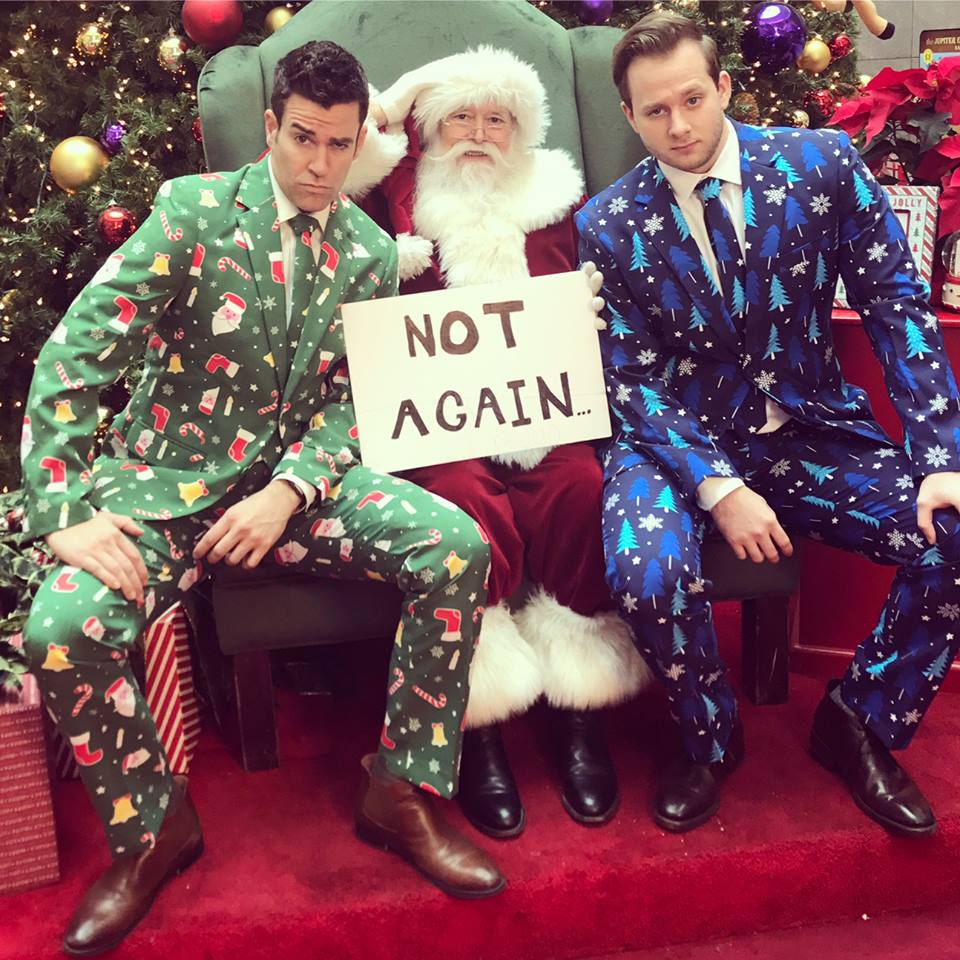 Credit: Jeff Civillico / Facebook
Paris Las Vegas is where it's at. Jeff Civillico is a quirky goofball and we're all for it. Putting his slapstick one-liners aside, this guy is crazy talented. He can juggle like very few people we have seen, balance plates on his fingertips, and give himself a wedgie too. Yes, you read that correctly. This guy is the real deal comedy act you have to see. Bring the kids. His bit is clean, funny, and classic. Comedy in Action is one of the best shows in Vegas.
5. David Copperfield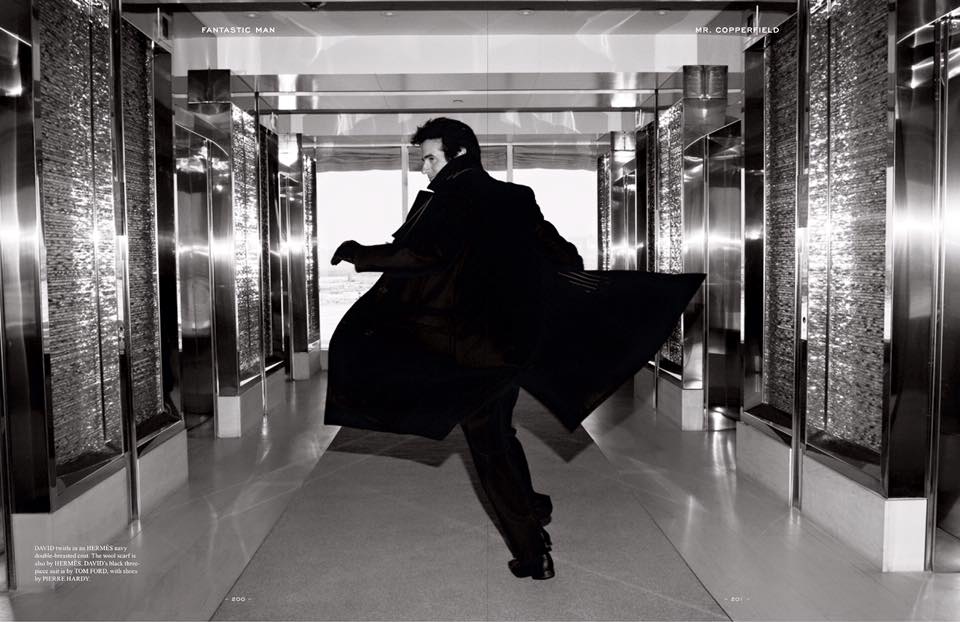 Credit: David Copperfield / Facebook
No, we're not talking about the Charles Dickens novel. A Guiness World Book of Records holder, David Copperfield has spellbound millions of fans for decades. If you didn't already know, he is the iconic magician who levitated over the Grand Canyon. To this day, we still have no idea how he pulled it off. His level of skill is unparalleled. If you're ready to get your mind blown, go ahead and book your tickets. Just be prepared – they sell out very quickly.
And if levitating over the Grand Canyon wasn't enough, the craziness doesn't stop there. He has also made the Statue of Liberty disappear and walked through the Great Wall of China. While this sounds like some lunacy out of Despicable Me, you can't deny what you have seen with your very own eyes. Treat yourself to a show you won't be able to forget. After all, who doesn't want to experience a little bit of magic in real life?
6. Popovich Comedy Pet Theater
Credit: Popovich Comedy Pet Theater
Pet lovers, unite! This lighthearted act features a whole host of furry friends. If you love animals, this is no doubt one of the best shows in Vegas. Is there anything cuter than a cat walking a tightrope or a dog riding a scooter? We didn't think so. Popovich offers pet tricks taken to a high art. And we've got to say – we're a fan.
Like we said, the V theater features some of the top entertainment and this comedy pet theater is no exception to the rule. You won't believe your eyes when you see what some of these precious animals can do. From rescued strays to animals off the big screen, the talent is as diverse as the cast. Here's the best part. You don't have to break the bank. Not only is this show family friendly but it's easy on your wallet too. And that's something we can all appreciate.
7. Tournament of Kings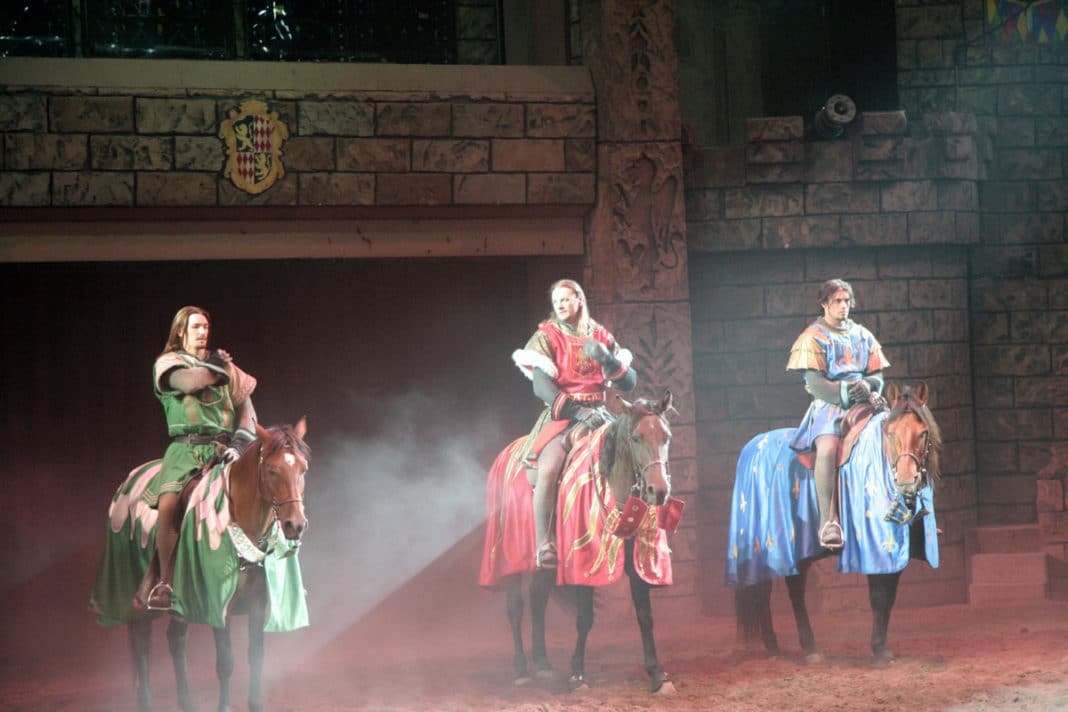 Credit: Joseph O'Connell
Step back in time with the epic Tournament of Kings. Have you ever been to a medieval themed dinner show as a kid? Relive your childhood with one of the best shows in Vegas. This exciting show offers a delicious three-course meal and an exciting event that is fun for the whole family.
Witness real life horses engage in a live joust event on the field. It's all fun and games until the evil wizard Mordred crashes the party. Watch as the crowd divides into eights and each is assigned a fighter for battle. It's time to cheer your guy on! Throughout the entire show, you'll be exposed to magic like you wouldn't believe. Enjoy the mystery of the Merlin, watch the dancing maidens, and stare in awe at the special effects. Since no two shows are the same, the entire audience is left wondering who will win next.
8. Xavier Mortimer's Magical Dream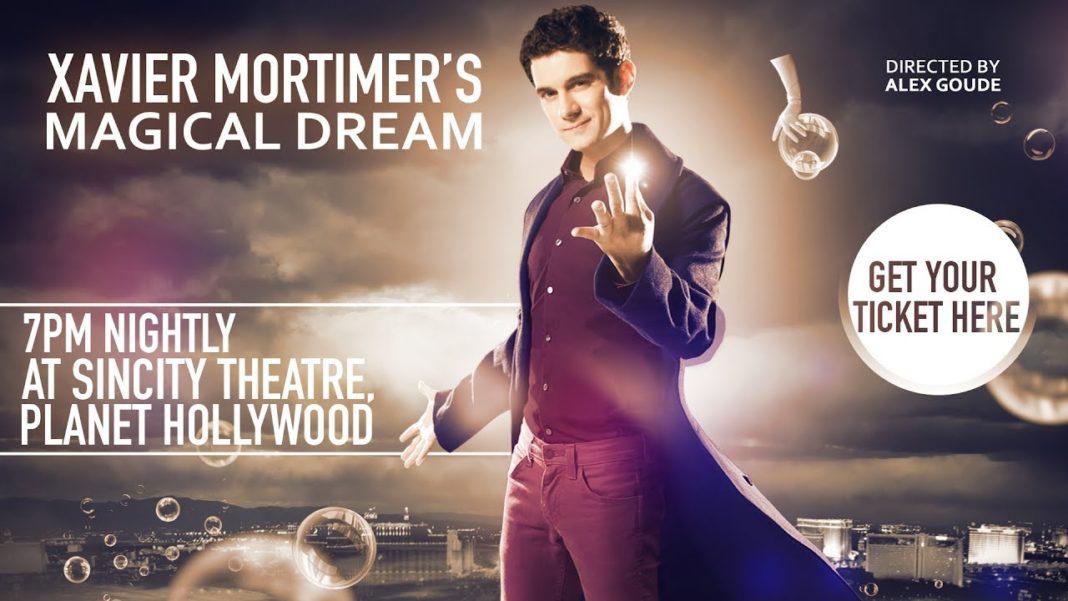 Credit: Xavier Mortimer
Have you heard of this French illusionist? As a former Cirque du Soleil member, Xavier Mortimer has a whole bag of tricks. So what can you expect? Picture a cross of Mary Poppins and Charlie Chaplin. Step into world of wonder, drama, and comedy inside Planet Hollywood. This performance is unlike anything else you could see on the Las Vegas Strip. A production for all ages, it has been praised as the "Best Magic Show of Las Vegas" by the Las Vegas Review Journal.
A man of mystery and grace, Mortimer executes every trick with a unique level of skill and precision. With some assistance from unconventional performers (we'll leave this part a mystery), you'll be welcomed into his magical, mind-blowing world. This is one thing you'll just have to see to believe. This is one of the best shows in Vegas, hands down.
9. Jerry Seinfeld at Caesars Palace
Okay, this humor might be a little more sophisticated. Maybe take in one Blue Man Show for the kids and switch it up the next night. Seinfeld fans, where are you at? While you're fifteen year old might not understand the show's appeal, we've got you. Consider it a Festivus for the rest of us. Now, with tickets available, you can see America's favorite stand up artist perform his legendary routine at Caesar's Palace.
As an Emmy-award winning performer, Jerry Seinfeld got his start on New York's Comedy club more than thirty years ago. It wasn't until his sitcom launched that he became a household name. Now, the show is iconic, having run a full nine seasons. Just try to picture a world where there's no "yada yada." We have to admit, there's a certain part of us that loves yelling "no soup for you!" Anyways, we digress. Today, Seinfeld continues to bring the best of what he does. Have some laughs, make memories, and enjoy some of the best shows in Vegas.
Book Your Trip and Make Some Magic at the Best Shows in Vegas
We hope you enjoyed reading through our list of the best shows in Vegas. As you can see, this city offers so many different types of experiences and adventures. While it's typically thought of as an adults-only escape, there are plenty of places you can take the whole family. Try out some of the places on our list and prepare yourself for a great time of laughter and adventure!
Related Article: 7 Best Museums Around the World for Art Lovers