When it comes to food, it doesn't get too much more American than a good old-fashioned barbecue meal. Firing up the grill creates an aroma that has been known to make mouths water from blocks away and is synonymous with summer fun and relaxation. The combination of excellent barbecue and the right atmosphere found in the best BBQ restaurants has made the barbecue restaurant business one of the top food industries in the world.
If you are a barbecue foodie, you have got to make sure to try these 4 delicious BBQ restaurants while you travel throughout America.
1. Joe's Kansas City Bar-B-Que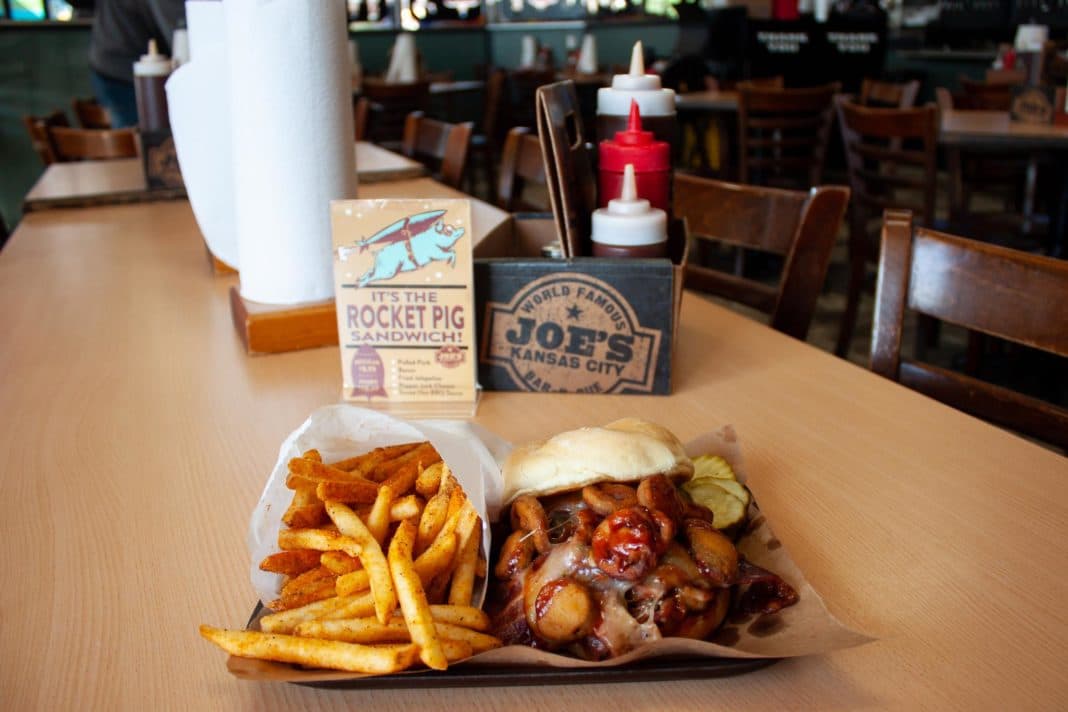 Credit: Joe's Kansas City Bar-B-Que / Facebook
Kansas City, Kansas has the honor of being the home of one of the top four BBQ restaurants in America: Joe's Kansas City Bar-B-Que. This restaurant/former gas station used to be known as Oklahoma Joe's, but now it's known as one of the restaurants on the famous "13 Places to Eat Before You Die" list by Anthony Bourdain.
While the Z-Man sandwich is one of the most popular foods on the menu, you have to try the smoked provolone and onion rings as your side. If you're not in Kansas City, it's okay – they have multiple locations and actually ship their barbecue as well.
2. Cooper's Old Time Pit Bar-B-Que
Hit the real backyard feel of barbecue at Cooper's Old Time Pit Bar-B-Que in Llano, Texas. At Cooper's, they know "It's all about the meat," and you can taste their passion for perfection in every bite. The meat is served fresh right off of the pit, cooked in front of you, and then you head inside the restaurant to pick your side dishes. Don't forget the desserts – a favorite of their loyal customers is the pecan cobbler and ice cream, a melt in your mouth specialty!
Cooper's has a few claims to fame to its name – for one, former POTUS George W. Bush voted it his all-time favorite barbecue joint, thus cementing the restaurant's place in the list of well-known BBQ restaurants. Another interesting fact is that the world famous "Big Chop" meal originated here, but the idea spread like wildfire and other restaurants adapted the recipe to their own meals. They even have their own catchy jingle, so make sure when you visit you ask them to sing it for you!
3. Bogart's Smokehouse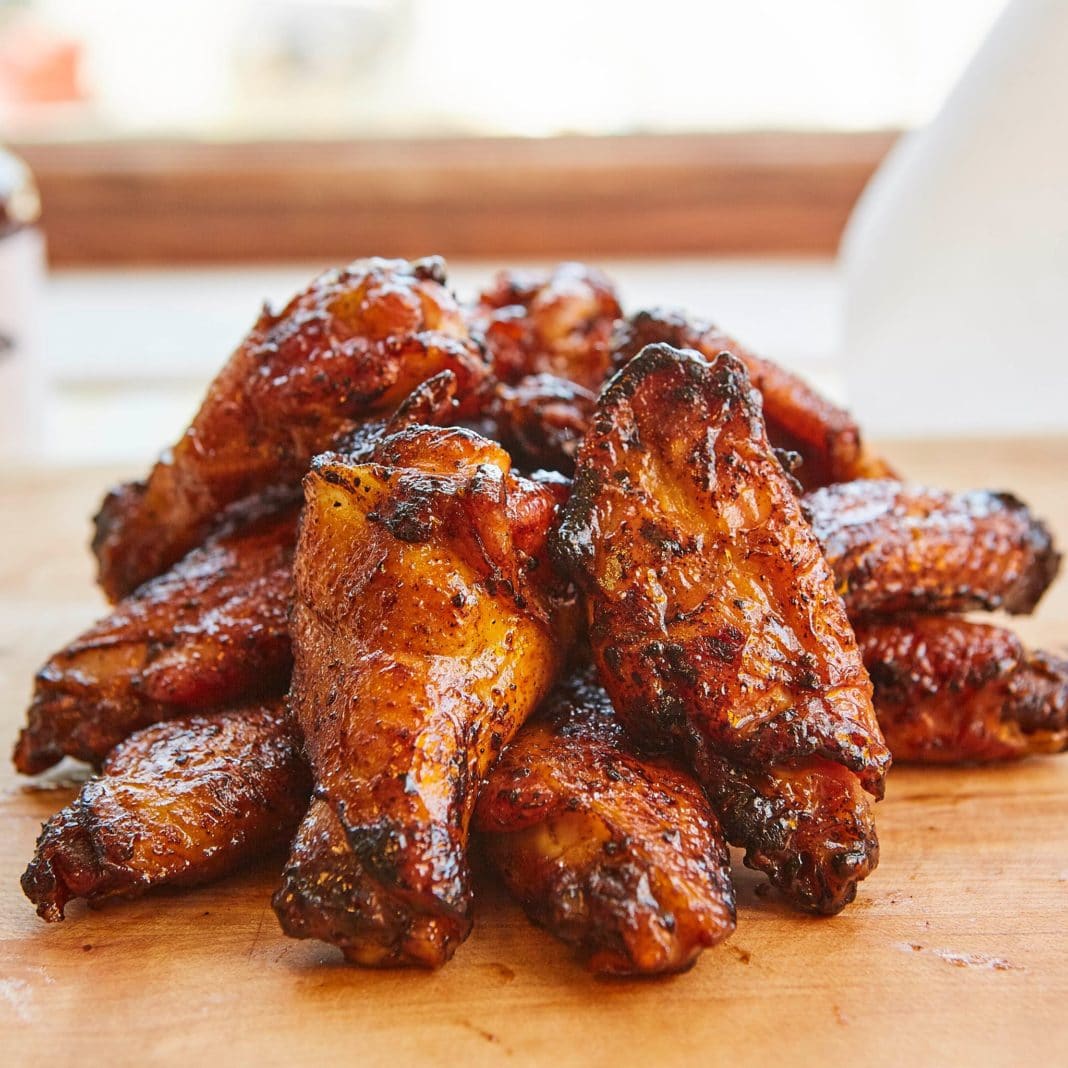 Credit: Bogart's Smokehouse / Facebook
St. Louis boasts amazing food in general, but in the top of the BBQ restaurants list is Bogart's Smokehouse. Their BBQ has its own unique flavor with an added touch to every morsel, so each item has a special addition to it that enhances its taste. The food here is so good that Bogart's has earned a fairly recent claim to fame with its addition to Yelp's Top 100 Restaurants list for 2015!
From the blowtorch enhanced, caramelized apricot glazed ribs to the flavorful pulled pork, every meal here is simply delicious. Even the beans are cooked in a rotisserie-style smoker with temperature controls. This chart helps ensure that every bite is perfectly seasoned.
4. Allen & Son Bar-B-Que
This little family-run restaurant located in Chapel Hill, North Carolina has earned its place with the big leaguers. Quality over quantity is in effect here as the owner, Keith Allen, hasn't let fame and popularity get to his head. He keeps the same recipes and slow roasting goodness that he began with over 45 years ago, continually improving on perfection.
In fact, Allen's food is so good that they had to extend their work out to open another branch! Since he originally started on a hope, hard work, and only a few thousand dollars to create his dream business, Allen & Son Bar-B-Que has become a success story for the books.
Every item on the menu, from the sweet tea to the Brunswick stew, has been carefully planned, cooked, and tasted to create the ultimate experience for your taste buds. Whether you are looking for some down-home macaroni and cheese, cole slaw, or hush puppies, or your sweet tooth is acting up and you have a hankering for some cobbler, pie or cakes, they have something for you fresh and ready.
A meal here is a culinary delight no matter what you choose.
Ready for Delicious Barbecue?
Not all barbecue meals are created equally and sometimes the best of them require a bit of travel to get to the original recipe. But if you are looking for excellent barbecue, whether you want to cook it yourself or find a delicious restaurant, a source of useful barbecue knowledge is always BroBBQ.
As all-American as fireworks and baseball, barbecue is cemented up there as one of our country's favorite pastimes. If you're a barbecue lover, you must try these four amazing BBQ restaurants – put them on your bucket list today!
Related Article: ​Best Italian Restaurants in Boston: A Foodie's Guide​​​
Jack Thompson
Jack Thompson is a self-appointed barbecue aficionado and lover of all vegan foods. He lives with his wife, Sara, their two children, and the three dogs that he did not pick out but now loves, in New Jersey. He is an ex-office workaholic who now uses his entrepreneur side to practice his culinary skills and relax with his family.