If you're anything like us, you spend way too much time on Yelp trying to find the best food cities in your area to grab a bite.
Maybe you drive your significant other a little crazy. You know who you are. You also know that the world is your oyster, serving up some of the best cuisines that a foodie could dream of. But where to go? You probably also spend way too much time dreaming of all the hypothetical places you'd visit just for the local flavor. Well, you don't need to daydream anymore. We've done a little soul searching of our own and narrowed down our picks for the best food cities around the globe. Yes, it was tough.
While our best food cities list isn't ranked from best to worst, we've tried our best to include diverse cuisines from major world cultures. Diversity matters. Please let us know if we've missed anything – or if you have any recommendations of your own in the comments below. We love hearing from you!
1. Bangkok, Thailand
Starting off our list of best food cities is none other than Bangkok, Thailand. Are you craving grilled meats and savory steamed vegetables? Bangkok has some of the world's greatest street food. Walking the sidewalks, you can't escape the mouth-watering scents. On all of the major streets, vendors stand with their carts on rotation. If you're more of a breakfast crowd kind of person, indulge with the locals. Try some sweet soy milk and bean curd – the delicious Thai alternative to a bowl of oatmeal. When lunch rolls around, dish up some brown rice and poached chicken.
2. Melbourne, Australia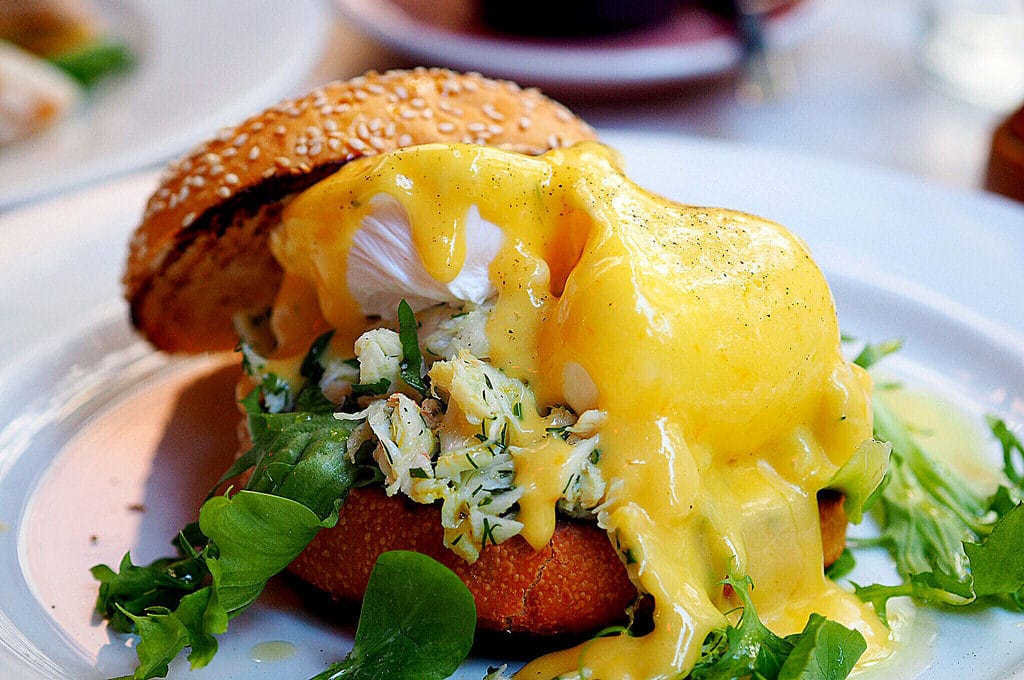 The land down under has more to offer than just enviable accents and world-class surfing. Did you know that Melbourne is also one of the best food cities? Its proximity to Thailand and Indonesia have given way to a wonderful Asian fusion. To Americans, Melbourne is much like San Francisco, only smaller and with a stronger Victorian influence. The food however, is a great match. Famous chefs have staked their claim in the food scene here, evidenced by Frank Camorra, Andrew McConnell, and Cumulus.
3. Ho Chi Minh City, Vietnam
Can you think of anything better than a breakfast banh mi sandwich served up with an over easy fried egg? We can't. Ho Chi Minh City is proudly known by the locals as little Saigon. This city is full of passion, stunning imagery, and flavors. As you explore, you'll be sure to notice traces of colonial France, still floating in the atmosphere. This influence, combined with Vietnam's own dynamic cooking results in the best creation – banh mi. While you're there, you can't miss the coffee scene. There is pretty much a new trendy shop popping up on every street serving up some of the most sweet and addictive cups of Joe you could drink.
4. New Orleans, Louisiana, USA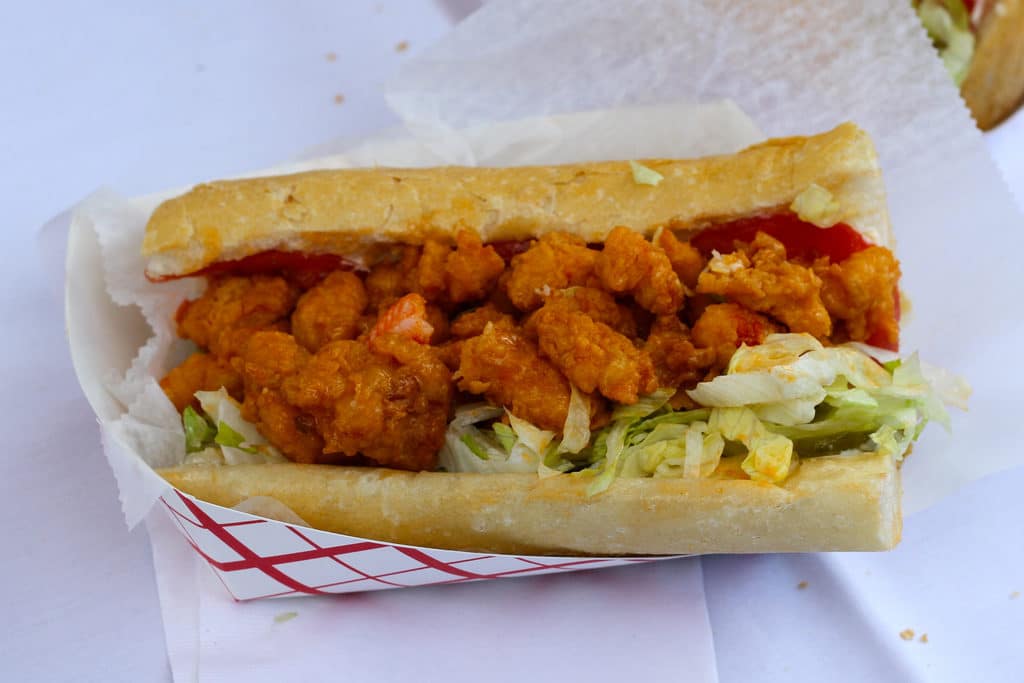 We've said it before and we'll say it again. There's something magical about New Orleans and it certainly is one of the best food cities. This city is teeming with life, culture, and a soul for music. While NOLA's food scene is perhaps most famous for inventing the cocktail, their signature po'boy is a heavy contender for that title. You could spend an entire day wandering from cafe to cafe, filling yourself on the spicy goodness of Cajun and Creole dishes. Who isn't in the mood for jambalaya, red beans, and some homemade gumbo? NOLA also brings its own signature comfort food to the table. The fried chicken at Willie Mae's Scotch House never cease to disappoint. While classic French restaurants in the Quarter contain most of the grandeur, the best food is New Orleans' classic soul food.
5. Copenhagen, Denmark
You don't have to bribe us to go to Copenhagen. While Copenhagen holds a high place on the list of best food cities, it is pretty pricey. Who cares, take all of our money. Once you try the Smorrebrod (classic Danish rye bread topped with cold cuts, fresh garden vegetables, and a spectacular sauce) from Aamanns, you'll never want to leave. If you're a connoisseur seeking out Michelin star restaurants, you'll find them here – fifteen of them to be exact. But if you're like us and you don't care as much about the fancy stuff, the best part of the city is the degree of quality and care they put into their comfort and street foods. After dinner, head over to Mikkeller for some killer local beers on tap.
6. Istanbul, Turkey
Experience a sensory overload of the best kind in Istanbul, Turkey. You need not be overwhelmed by the hosts outside restaurants beckoning you in, cats roaming the streets, and the crowded sidewalks. On the contrary, the more you embrace a city for what it is, the more you fall in love with it. There is a reason Istanbul is not only one of the best places to explore but also one of the best food cities. It is home to a wonderful tea culture, beautiful spice bazaar, and scrumptious Turkish preparation of eggs with onions and tomatoes. From the baklava to special homemade eats, Istanbul is a spectacular foodie paradise.
7. London, England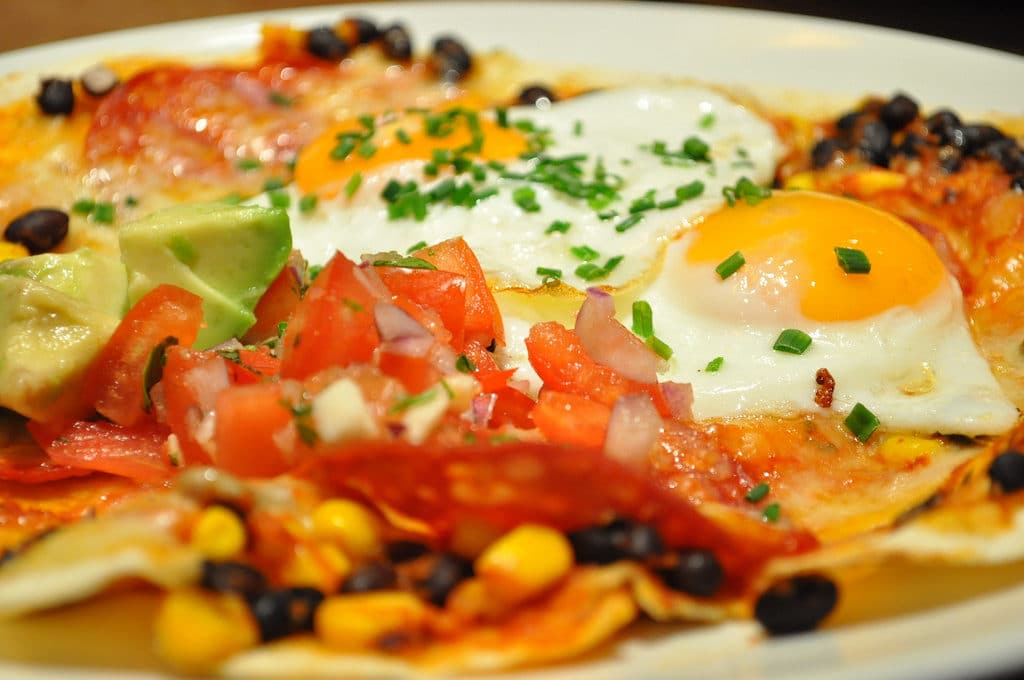 If you haven't been to England, please don't believe the stereotype that its food scene offers only crumpets and tea. In the last ten years, London has been flourishing with a growing international culture and an evolving food scene. Two of the world's top-rated restaurants are now in London – Dinner by Heston Blumenthal and the Ledbury. If you want to experience a true cultural revolution, try some Latin American Lima and Korean food. After, indulge in a wonderful tea experience in the English Tea Room.
8. Bombay, India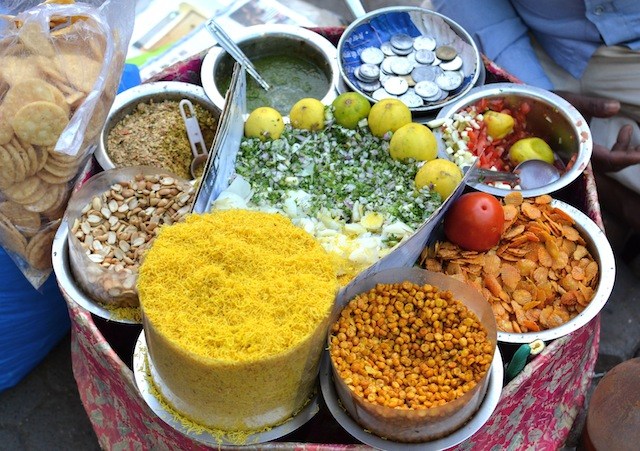 Twenty million people live within the city of Bombay alone. That's almost two and a half times the size of New York City's population. Sitting on India's western coast, it brings people from basically everywhere. With them, their bring their own cultures and cuisines. From the Persian's mutton dhansak, to British-sounding Frankie sandwiches, and seafood-heavy dishes near the south there is an abundance of delicious foods. Bhel puri, anyone? Bombay is basically a small country doubling as a city. There are food options galore.
9. Nairobi, Kenya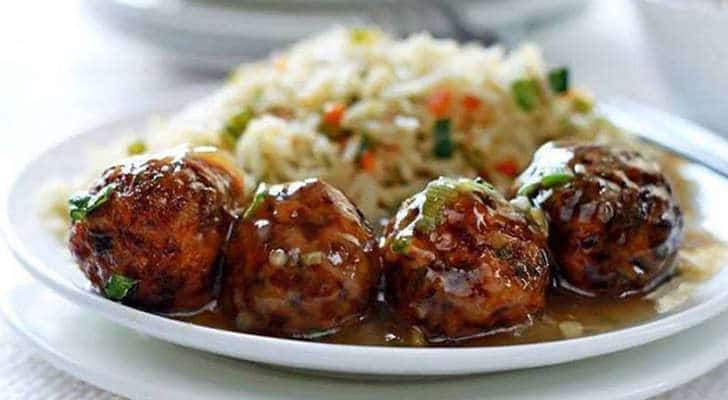 Over the last seven years, Nairobi has experienced an explosion of new restaurants. This city offers so many different cuisines. Are you in the mood for a warm home cooked meal style dinner? Or perhaps you're looking for continental food. This is the spot. Visitors indulge in staple foods like ugali (a wonderful maize meal), nyama choma (tender BBQ meat), and kachumbari (salsa). While most staples are very affordable, you can also choose to wine and dine in some of the city's most glamorous establishments. The diversity of choice makes Nairobi a top contender on the list of best food cities. Some of the best restaurants earning honorable mention include Amber Hotel, Tokyo Japanese Restaurant, Soi at Dusit D2, and Talisman and Jiko at the Tribe. Read up on all the places to eat online and make sure to make a reservation. When in doubt, ask a local. They know the best spots in town.
10. Santiago, Chile
Picture exceptional red wine, fresh seafood, pure olive oil, and sweet fruit. Nestled between the Andes Mountain Range and the Pacific, Chile is a cosmopolitan capital in the foodie scene. If you haven't heard of Borago restaurant, it's about time you do. Rodolfo Guzman, the star chef, is a culinary wonder who sources rare Andes herbs, wild berries, rare seaweed, and other obscure ingredients to create the most unique dishes to ever enter your mouth. If you're feeling adventurous, sample some fried eel covered in squid ink or order the Patagonian deer tartare and wild pine mushrooms, risotto style. While in Santiago, we cannot overemphasize that you need to try the seafood. While the city embodies numerous food styles, this is arguably their best one.
11. New York New York, USA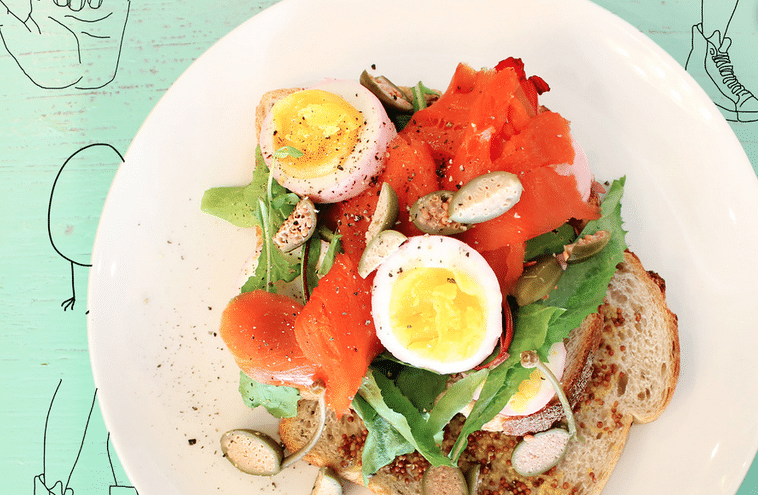 Credit: Nolita Hearts NYC
Welcome to the Big Apple. In a bustling international city, feast your eyes on all the food it has to offer. Each day offers the possibility of stumbling on your new favorite restaurant or an awesome hole in the wall bar. For newcomers, try to avoid the obvious tourist traps. While that one dollar pizza slice might be tempting, it's not really the best you can find in New York. So, where should you go? For breakfast, try the Egg Shop on Elizabeth Street. Make sure to get there early, cause lines can often be up to an hour long for this popular little cafe. We highly recommend the artichoke pesto deviled eggs and a hot cappuccino. If you decide to indulge in something a little sweeter, try a cronut from Dominique Ansel Bakery. Word has it, it's the new mashup pastry heard around the world. Whatever you choose, know that NYC truly has it all.
Take A Bite Out of the Best Food Cities
One of the best things about travel is getting to experience unique types of cuisines. While you experience the best food cities, you are also broadening your culinary horizon, and allowing new flavors to shape your taste for life. Whether you're interested in hitting up some of the best street food and local markets, dessert spots, seafood cuisines, or tea, you'll find joy in returning home with recipes and experiences rather than just souvenirs.
Related Article: The 10 Best Fast Food Burgers In the U.S.