The best restaurants in Colorado Springs boast all kinds of finds.
Here, you'll find everything from hole in the wall Bavarian eateries to chic new cafes. All of these eateries seem to have something in common though. We're happy to say that they're a whole lot cheaper than you would expect. Whether you're a local or just popping by, you will be surprised at what you find. Follow along with us as we take you on the ultimate foodie tour of the best restaurants in Colorado Springs. This beautiful state truly offers so much to explore.
Some of the best spots are those hole in the wall places so small, if you'd blink, you'd miss it. We've scoped out some of our favorite places in Colorado Springs according to local know how, taste testing (tough job, we know), and just asking around. We love the diversity of cuisine you'll find here, as quaint as the town may seem. Besides small, charming eateries, there is also a surprising amount of award-winning, elegant restaurants, perfect for getting dressed up and enjoying a night on the town. When you're ready to dive in, you will have your pick of places to grab a bite. Are you ready? Let's go!
Here Are Our Picks for the Best Restaurants in Colorado Springs
1. Edelweiss German Restaurant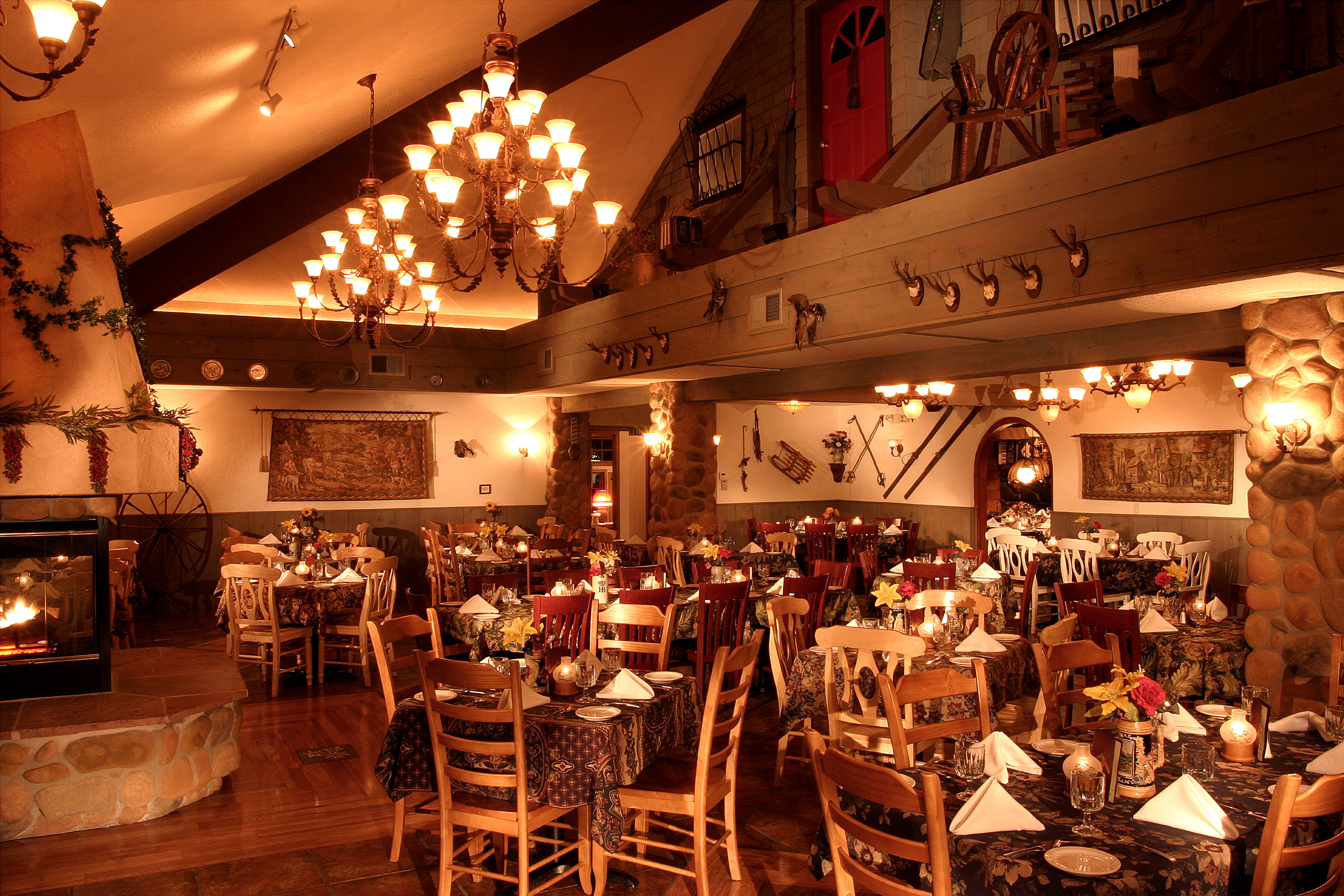 Credit: Edelweiss Restaurant
Welcome to a rustic Bavarian beer garden and eatery where folk music accompanies the classic dishes like schnitzel. Helga Schnakenberg moved to the Centennial State from the Heidelberg region of Germany. Using only the freshest ingredients, she brings authentic eats to locals and travelers alike.
Step inside Edelweiss and you'll feel like you've entered into a storybook scene. Tile floors lead to cozy, candlelit rooms and staircases are lined with flowers. The walls are decorated with authentic German and Alpine imagery. Warm up by the fire on a cold night and enjoy traditional food. On a warmer evening, we love sitting outside under the shade of the large trees and colorful umbrellas. The Biergarten is also a fun place to enjoy a hot meal and some cold beer. Edelweiss is one of the best restaurants in Colorado Springs.
2. Mountain Shadows Restaurant
Credit: Yelp
This humble breakfast and lunch restaurant welcomes visitors into a cozy converted home. If you can swing by, there's also an early dinner that runs Thursday through Sunday. The original Mountain Shadows began back in the 1990s in Lake George, Colorado. Shortly after their opening, business was booming. After they moved to the historic Colorado Springs, word spread. Today, their good eats have been a staple for those seeking hearty portions, great service, and a warm ambiance.
3. Caspian Cafe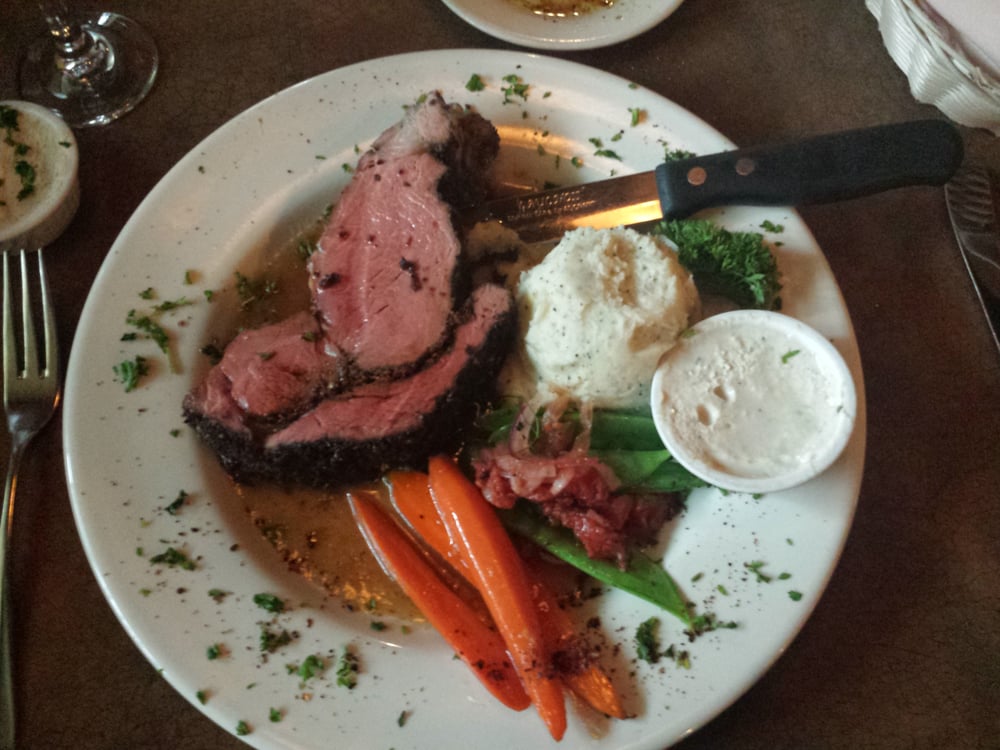 Credit: Yelp
Casual meets elegant here at Caspian Cafe. Get ready to treat your taste buds to a mix of Greek and Mediterranean dishes. Like the food, the atmosphere also offers a world of excitement, exotic music fills the room and belly dancers invite guests to experience the culture. We highly recommend starting your night out by sharing some of starter plates and hummus.
Tzatziki, falafel, hummus, and more are all made in house. They also have some amazing dishes like Mediterranean pizza and mouth-watering feta chips. If you're looking for some great prices on martinis and happy hour specials, this is the place to be. Caspian Cafe is one of the best restaurants in Colorado Springs.
4. Springs Orleans
Credit: Yelp
Enjoy classic Creole food in the elegant space that is Springs Orleans. You'll find this gem located inside of the Mining Exchange, A Wyndham Hotel. From the moment you step in the doors and take a peek at the menu, you can see why it's won so many awards. From the delightful cuisine picks to live jazz and special performances, there is something for the entire family.
The chic decor embraces all that is the spirit of the Big Easy. Everything offers a bit of NOLA flare. We swear you'll forget you're in Colorado Springs! If you're looking to enjoy an upscale yet down to earth environment, this is a great place to be. You'll enjoy amazing food, great entertainment, and all the happy hour specials.
5. Uchenna Ethiopian Restaurant
Credit: Yelp
Indulge yourself in traditional Ethiopian fare such as doro wat and injera offered in a colorful, homey atmosphere. Here, happy faces frame the tables as the scent of spices wafts through the room. This restaurant came from humble beginnings. It all started when the owner, Maya, had served up dishes to her friends, family, and even passing out food to strangers she came across.
After some nudging, the family finally decided to share their unique flavors with the regional area. And that was that. Uchenna was born. Come stop by and enjoy organic, healthy, and gluten-free foods, inspired by traditions plucked from Ethiopia, the Mediterranean, and Israel. After eight years, they continue to make locals and travelers happy, serving up nourishment for the heart and soul. There's a reason why we added Uchenna Ethiopian to our list of the best restaurants in Colorado Springs.
6. Penrose Room at the Broadmoor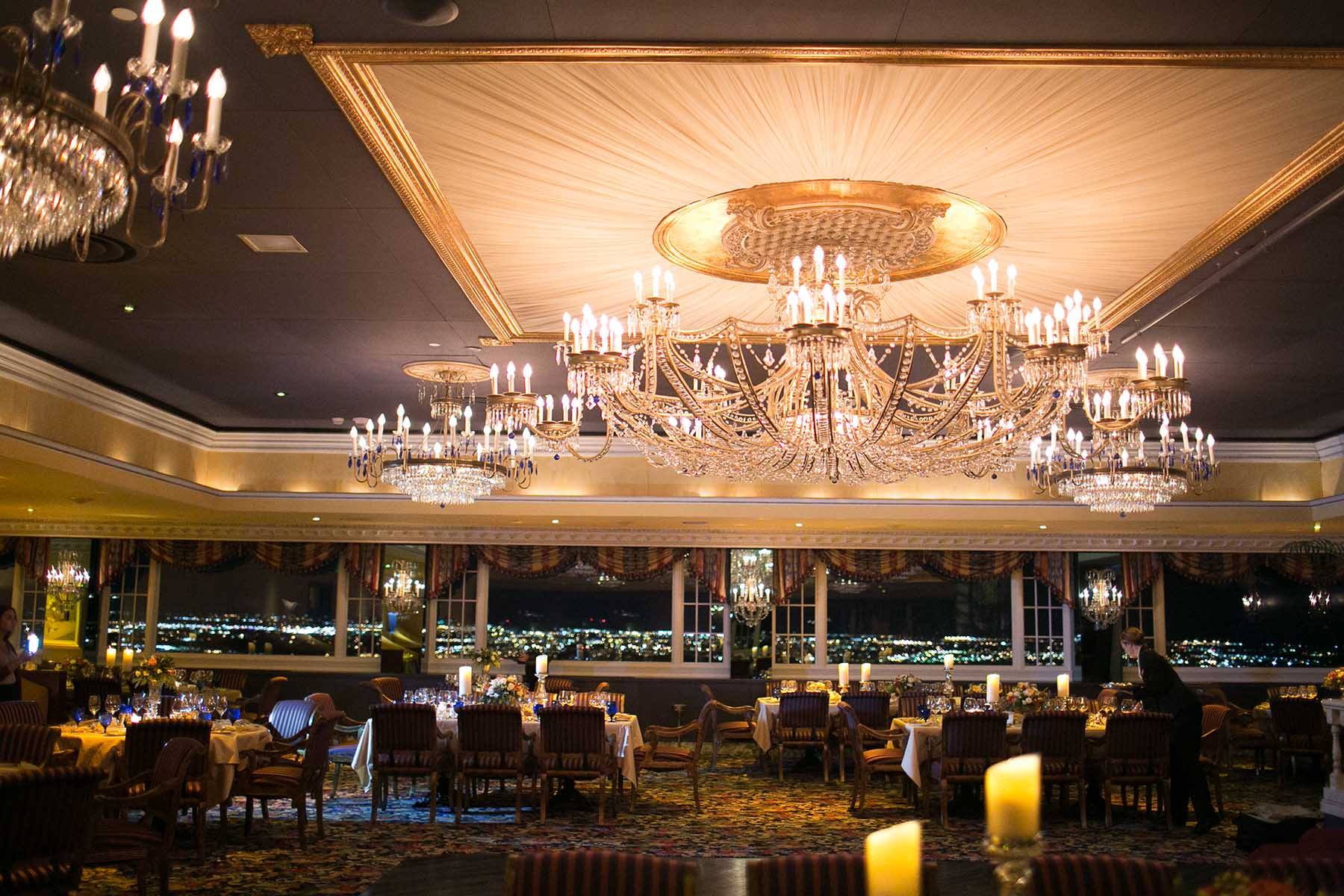 Credit: Penrose Room / Facebook
Are you looking for something a little more upscale? You'll find the Penrose Room located in the Broadmoor Hotel, serving scrumptious continental plates along with fantastic views. Treat yourself to modern European cuisine inspired by seasonal flavors. As Colorado's only Forbes-Star AAA Diamond eatery, it's no wonder we had to list Penrose as one of the best restaurants in Colorado Springs.
The classy ambiance and enchanting views provide the perfect place to enjoy a peaceful meal. Choose from the finest of seafood options, meat, and local produce. All of the entrees are artfully crafted, knowledgeable wine stewards will guide you through their extensive lists, and decadent desserts await you after your meal. Enjoy live entertainment, dancing, and the best dining experience you will find in the state. The Penrose is open from Tuesday through Saturday. Come for cocktails, dinner, dancing, and live entertainment between the hours of 6:30 to 10:30 pm.
7. Odyssey Gastropub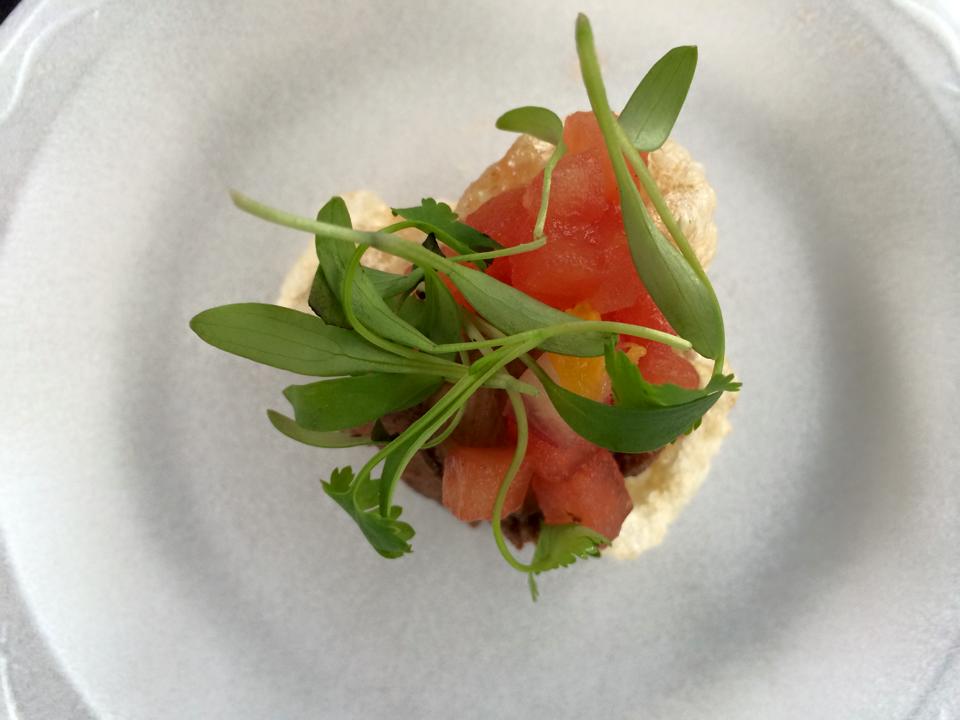 Credit: Odyssey Gastropub / Facebook
Kick back and relax at this brick-walled and art-accented New American gastropub. Here, you'll find the best craft beer, cocktails, and weekend brunch. This joint is born out of Broken Compass LLC and from Tyler Sherman and Jenny Schnakenberg. Starting out, their goal was to make the type of place they would want to go. This led them to invest their passion into every bit of the pub. Now, you get to reap the benefits of their creativity.
Map-lined tables tempt you with wanderlust. Unique art graces the brick and plaster walls. Neon signs beckon you to turn around the corner and discover more secrets in this 110-year-old building. Make sure you look up too. We promise what you find will make you smile.
Now, on to the food. Give yourself some time to browse through its many options. You'll be sure to find a favorite on the menu. Have you been searching for the best ever mahi mahi tacos? Or how about some fresh fish and chips? Treat yourself to whatever you'd like. You can't go wrong with any of these options.
8. Carlos' Bistro and Wine Bar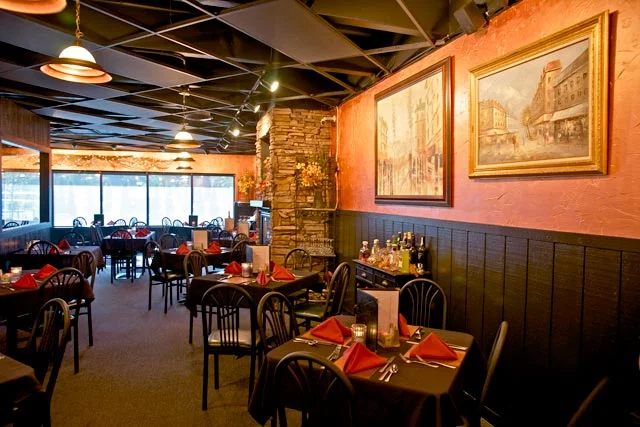 Credit: Carlos' Bistro and Wine Bar
Come to Carlos' Bistro for an unforgettable dining experience. As soon as you arrive, you'll be given a warm greeting by the owners, Carlos and Marcia. They'll escort you to a nice table in the dining room for an amazing meal.The menu showcases the incredible creativity of the Chef-Proprietor, Carlos Echeandia. Originally from Peru, he makes each dish with a creative twist, much to the delight of guests everywhere.
The dishes are prepared using only the finest ingredients and sustainable, organic products. We appreciate the commitment of the folks at Carlos' Bistro and Wine Bar to providing superior quality. From start to finish, every meal is amazing. There's no doubt that this is one of the best restaurants in Colorado Springs.
While you can't go wrong with anything on the menu, this little eatery is most famous for their seafood dishes. From mahi mahi with walnut pesto to mussels and clams dripping in a chardonnay cream sauce, you have your pick of delectable eats. Chef Carlos will pop by to make sure you're loving all the dishes you're trying. This commitment to providing excellent customer service  has earned the restaurant a myriad of accolades.
9. Garden of the Gods Market and Cafe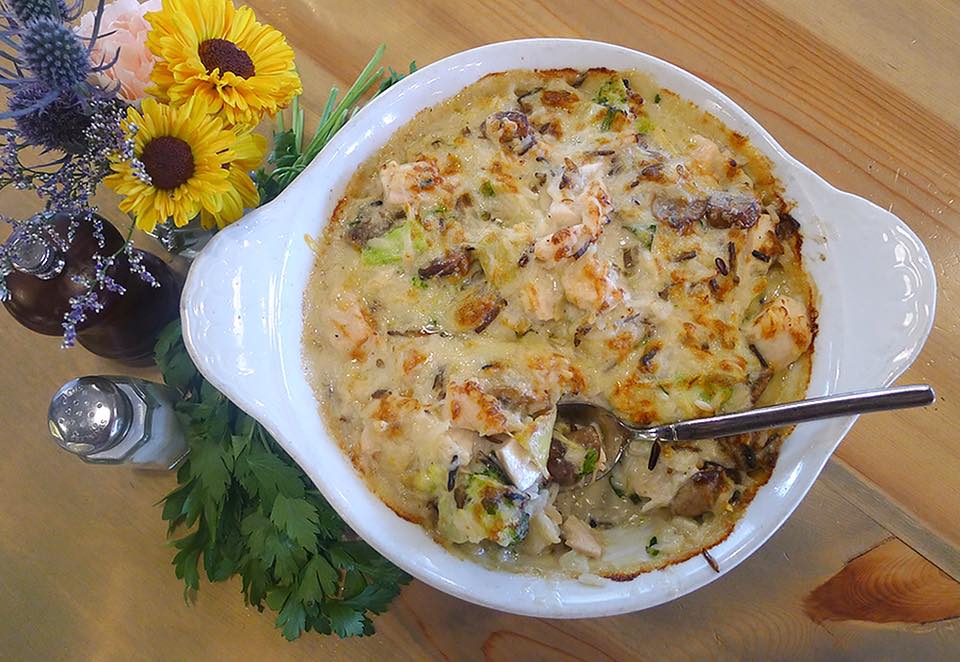 Credit: Garden of the Gods Market and Cafe / Facebook
Step on into this cool, rustic-chic cafe. Here, you'll we welcomed into a space with eclectic menus, a gourmet food market, and a to-die-for bakery and deli selection. As one of the best restaurants in Colorado Springs, they provide a unique market shopping experience. The food is prepared daily. The mouth-watering entrees, side dishes, salads, and baked goods are all whipped up from scratch in their kitchen.
Whether you're just swinging by to grab dinner or planning a big celebration, you'll experience nothing but the best service and eats along the way. We can see why The Market at Garden of the Gods has been voted as 'The Best of Springs' Gourmet Market for years in a row.
10. The Margarita at Pine Creek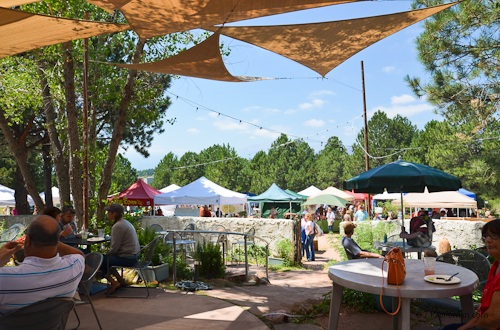 Credit: The Margarita at Pine Creek
A verdant eatery, the Margarita at Pine Creek offers global fixed-price dinner menus, brunch, and live music in patio-enhanced digs. Back in 1969, owners Ken and Pati Davidson quit their day jobs to open a dreamy Mexican art gallery and import shop. They named the place Margaritas after the white daisies they had seen while in Mexico. After a few years of running the shop, they discovered that the meals they served were a bigger draw than the imports they brought back.
With this in mind, they contacted Al Feinstein to built the new Margarita on the historic property. Patti took some cooking classes, built upon her concept of a soup and salad menu, and a voila. The Margarita at Pine Creek was born in 1974. Since's Ken's passing in 1993, Pati and the staff carried on the legacy. Today, The Margarita is well known as one of the best restaurants in Colorado Springs.
11. Pizzeria Rustica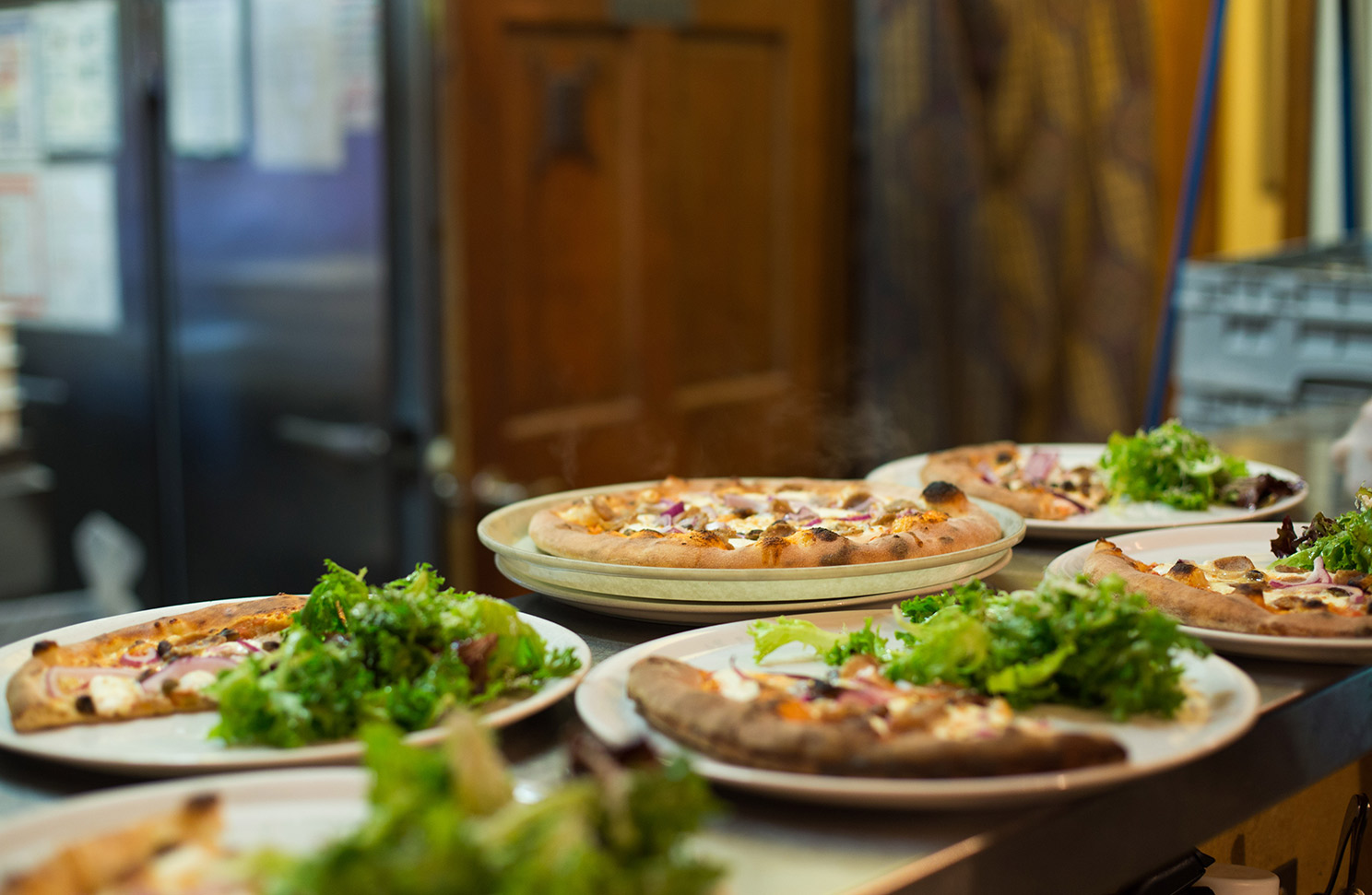 Credit: Pizzeria Rustica
This is one of the best restaurants in Colorado Springs hands down. Step into a space that feels like old Italy. At Pizzeria Rustica, you'll enjoy authentic food served up in a historic 1889 building and patio which includes an art gallery and old jewelry. We love that they make their own dough every day using imported flour from Italy. Their pizza toppings include fresh vine-ripened pizza sauce using fresh tomatoes grown right at the base of Mt. Vesuvius.
These folks source sustainably and use organic products whenever possible. Besides supporting local farmers and ingredients, they focus on simplicity. Here, there's no fuss and no complications. And get this – it's all served up at wonderfully affordable prices.
12. Peppertree Restaurant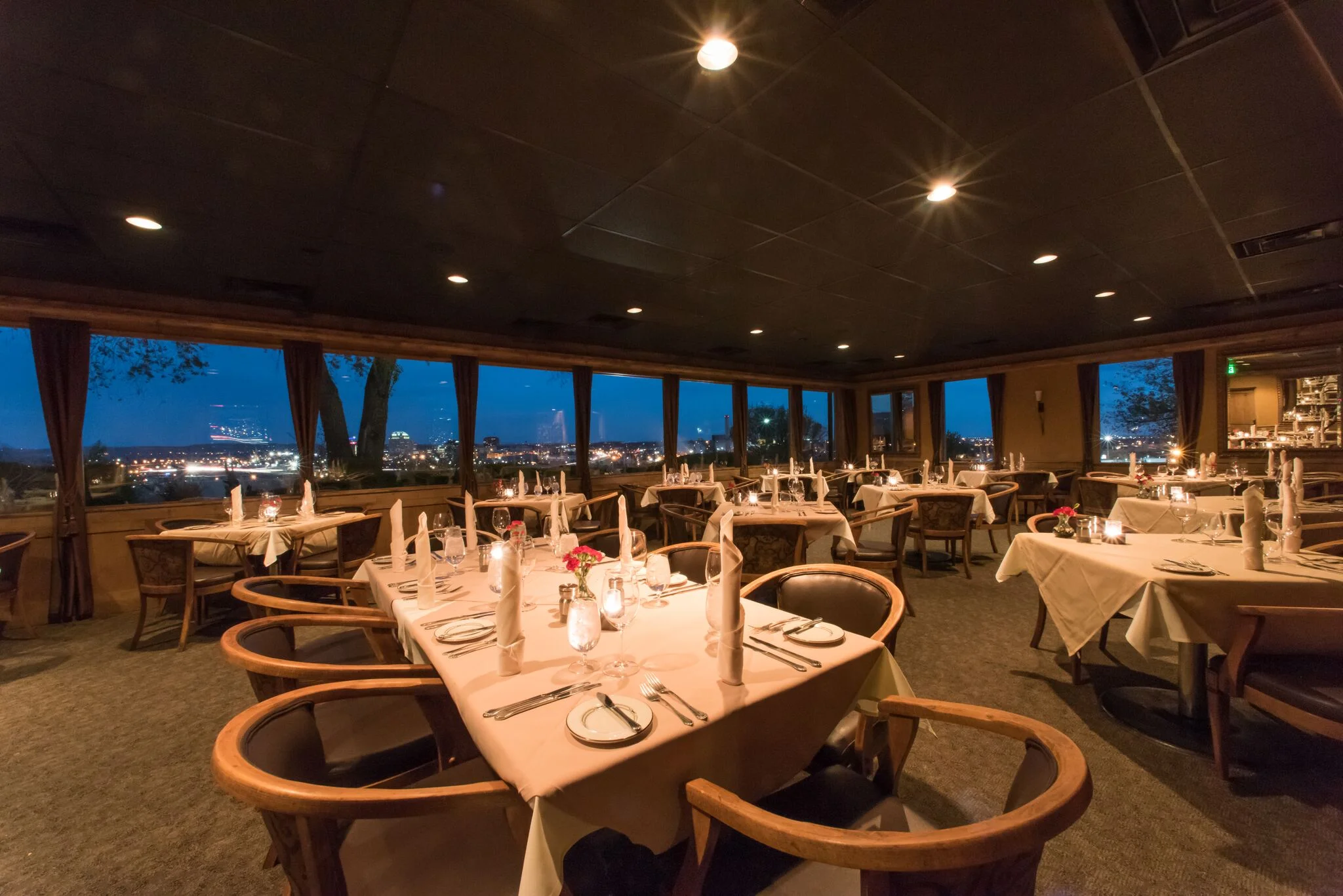 Credit: Peppertree Restaurant
Come and enjoy high-end seafood and steaks prepared tableside in a stylish space with views of the city skyline. Getting a meal at Peppertree Restaurant has been a tradition since 1983. There's just something special about it all. Stellar service, a welcoming ambiance, and attentive service come together to create a legendary dining experience. There's no wonder it has been named one of the  "100 Most Scenic Restaurants in America" for 2017 by Opentable.
Sitting down for a meal, you can enjoy one of the best views of downtown. Your dishes are cooked to perfection and served up by a team of waiters dressed to the nines.  Whether you're looking for a night out or planning a larger celebration, the folks at Peppertree are ready to help you plan that special occasion. From wine tasting to wedding receptions, and golden anniversaries, you'll experience a meal to remember. The dining room is available for private celebrations and can accommodate up to 75 guests.
13. Dat's Italian!
Credit: Dat's Italian
It's all in the name. This mom and pop Italian restaurant serves classic pasta, meat and seafood dishes in homey surroundings. Dat's Italian was born in 2010 and they've been making guests happy ever since. As one of the best restaurants in Colorado Springs, these folks have established a reputation for excellent food and great service. The owner is from Brooklyn. Two generations prior, their family moved over from Sicily, Italy.
From the family-owned care to the charming atmosphere and authentic menu to the family photos hanging on the walls, everything feels like home. We know you'll love dining at Dat's Italian. But consider yourself warned. Once you visit, you'll need to come back. The "Flavor of the Family" is the gift that keeps on giving.
Book Your Getaway and Take a Foodie Tour of the Best Restaurants in Colorado Springs
We hope you enjoyed reading our picks of the best restaurants in Colorado Springs to grab a bite and brew. As you can see, this gem of a town offers a variety of eateries to choose from. From casual food to fancy dining and international cuisine, there's surely something here for all tastes. Which one of the places on our list would you like to try the most? Let us know in the comment section below.
Related Article: Best Restaurants in Denver For Your Dining Pleasure