Experience true elegance with a stay at the Windsor Court Hotel.
New Orleans remains one of the most popular places to visit in the U.S. With the city's vibrant, welcoming culture and historic architecture, New Orleans heralds exciting and stunning attractions that captivate any tourist. However, since the city brings many travelers each year, the number of hotels available in the area may be overwhelming. Those who appreciate luxurious, relaxing environments will want to consider booking their stay at the Windsor Court Hotel. This sophisticated accommodation offers guests the chance to feel like royalty as they enjoy numerous deluxe amenities and stunning rooms.
Let's Talk Accommodations
Guest Rooms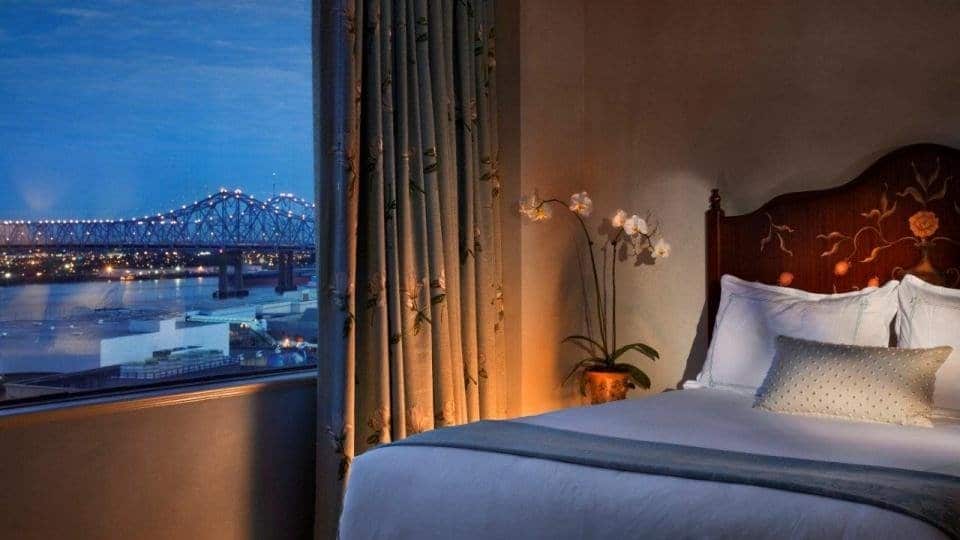 Credit: Windsor New Orleans
The Guest Rooms found at the Windsor Court Hotel maintain a chic, English-inspired atmosphere. These spaces can fit one king-sized bed or two Queen beds for additional guests. Views of the city from large windows allow guests to enjoy morning sunrises from their rooms.
A genuine Italian marble bath provides the perfect place for guests to relax for a few hours. If you're hoping to get some work done, you'll have full access to high speed Wi-Fi. You can even sit at the room's comfortable work desk and read a book or two.
Suites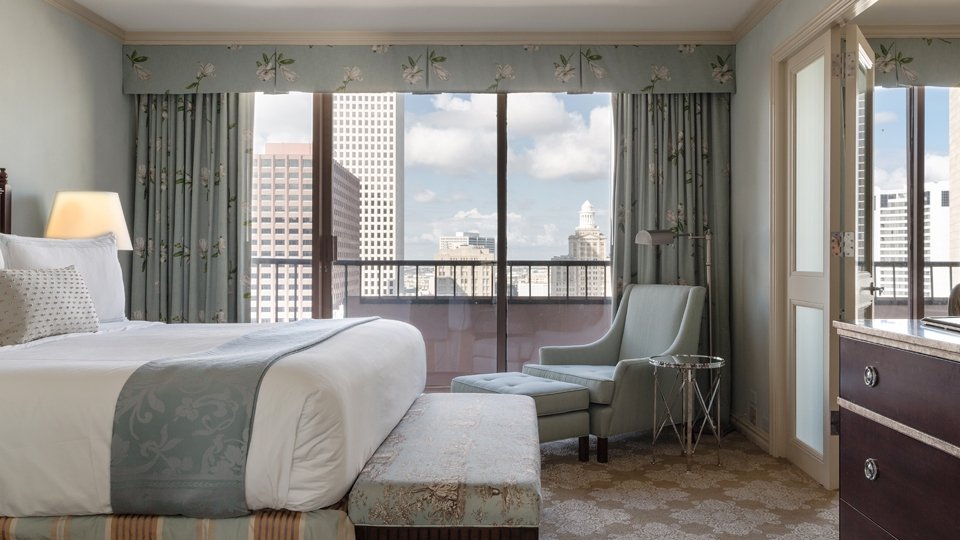 Credit: Windsor New Orleans
Inside the Deluxe Suites at the Windsor Court Hotel, guests will have access to their own private balconies. These spaces accommodate a greater number of people, with spacious bedrooms and sitting areas. Within the sitting area, you'll also be able to use a wet bar for entertaining guests. An elegant dining table also remains ideal for sharing meals with family and friends.
If you're looking for a slightly upgraded accommodation, consider booking a Premium Suite. A private parlor and dressing room will provide guests with the additional seclusion they desire. The bedroom remains separated by elegant French Doors, ensuring you can disappear from other guests in the room.
Club Level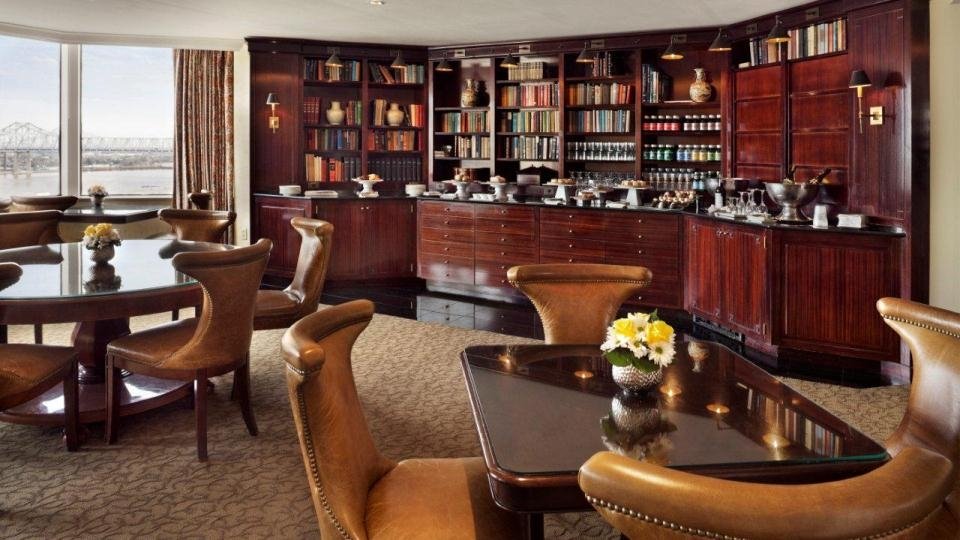 Credit: Windsor New Orleans
Located on the top four floors of the hotel, the Club Level rooms offer guests even more privacy. When staying in these rooms, guests will have panoramic views of the Mississippi River and downtown New Orleans. An outdoor terrace provides an ideal location to enjoy the view while eating a meal with friends. The furnishings found in these spaces represent true elegance, with dark wooden tables and leather couches inspired by European designs.
Those who stay at the Windsor Court Hotel's Club Level will also be treated to many additional amenities. These perks include an expanded continental breakfast, afternoon tea, and evening hors d'oeuvres with cocktails.
Presidential Suite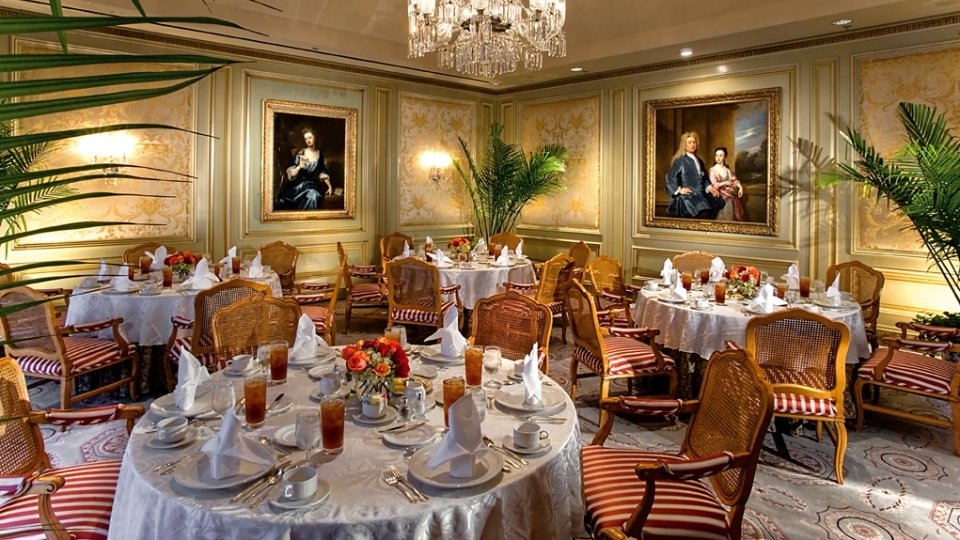 Credit: Windsor New Orleans
Guests searching for the upmost in luxury and sophistication will want to book the Presidential Suite. The Windsor Court Hotel's Presidential Suite contains opulent furniture and rich designs, ensuring guests will feel like royalty. With 2,780 square feet, this suite will provide you with enough space to fit multiple guests. You'll have a completely private terrace overlooking the city, as well as a library, dining room, and entertainment center. Those who stay in the Presidential Suite will also receive daily meals created by the hotel's talented chef.
Let's Talk Dining
The Grill Room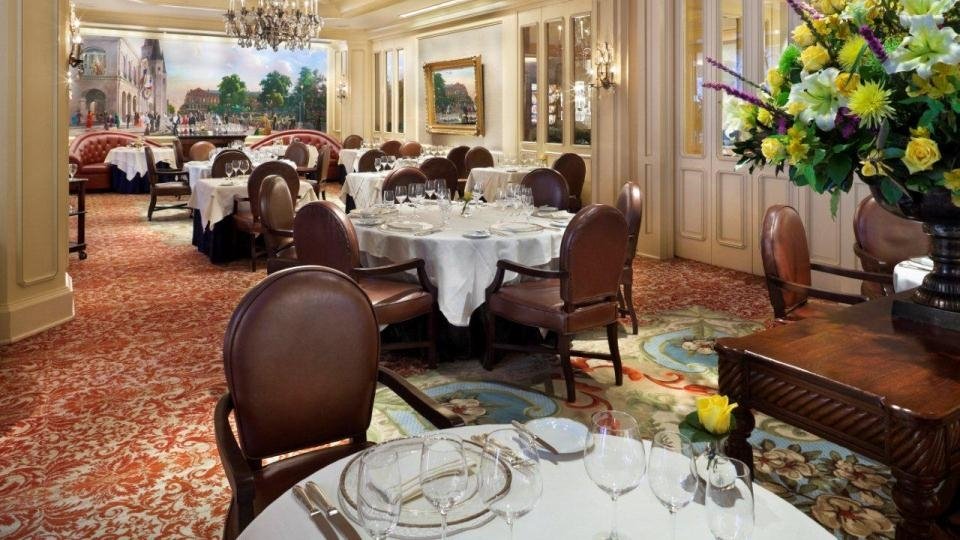 Credit: Windsor New Orleans
In the Windsor Court Hotel's Grill Room, visitors can choose foods inspired by Southern cuisine. As a four-star restaurant, this dining location provides only premium quality meals. Dinner items include foie gras, wagyu beef, lobster, and oysters. Those who have a late start to their Sunday can also enjoy a jazz brunch. Menu options, such as chicken and waffles, shrimp and grits, and fried green tomatoes, will satisfy your comfort food cravings.
Polo Club Lounge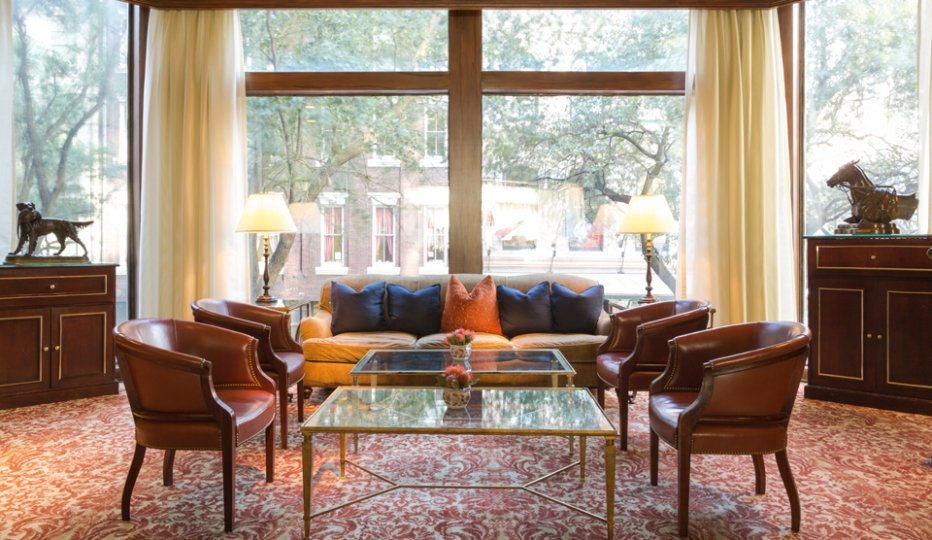 Credit: Windsor New Orleans
At the Polo Club Lounge, guests will be treated to live music as they enjoy a tasty meal. This dining option embodies the Windsor Court Hotel's sophisticated atmosphere, with its richly made furniture and dark wooden features. As you listen to jazz tunes, you can sip on a bold red wine or a classic New Orleans cocktail. When you work up an appetite, you can order some pub-inspired dishes. These meals elevate usual bar fare, with items on the menu including caviar and short rib on a French baguette.
Le Salon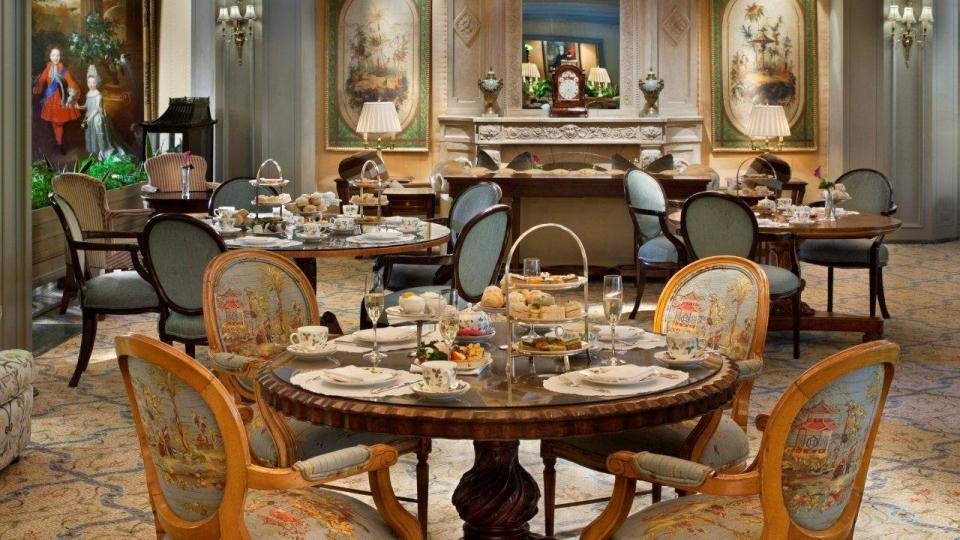 Credit: Windsor New Orleans
Take an afternoon break with a visit to Le Salon, which serves excellent teas a few hours after breakfast. The Windsor Court Hotel allows visitors to experience this popular New Orleans pastime inside a secluded location. In this grand room, guests can enjoy a variety of high quality teas, while appreciating the elegant atmosphere. A talented harpist or pianist will serenade you as you sip your tasty drink. If you're hungry, enjoy a few tea sandwiches to satisfy your stomach.
Café Anglais
Found on the first floor of the hotel, Café Anglais offers guests quick and tasty meals. Open all day, this dining option remains ideal for those looking to eat something fast before embarking on an adventure. At this dining location, you'll find lots of light fare that will satisfy your longings for homecooked meals. Menu items include dishes like Mediterranean salads, rosemary chicken salad sandwiches, and ham and swiss croissants. If you've got a sweet tooth, taste a dessert like a yuzu tart or vanilla panna cotta.
In-Suite Service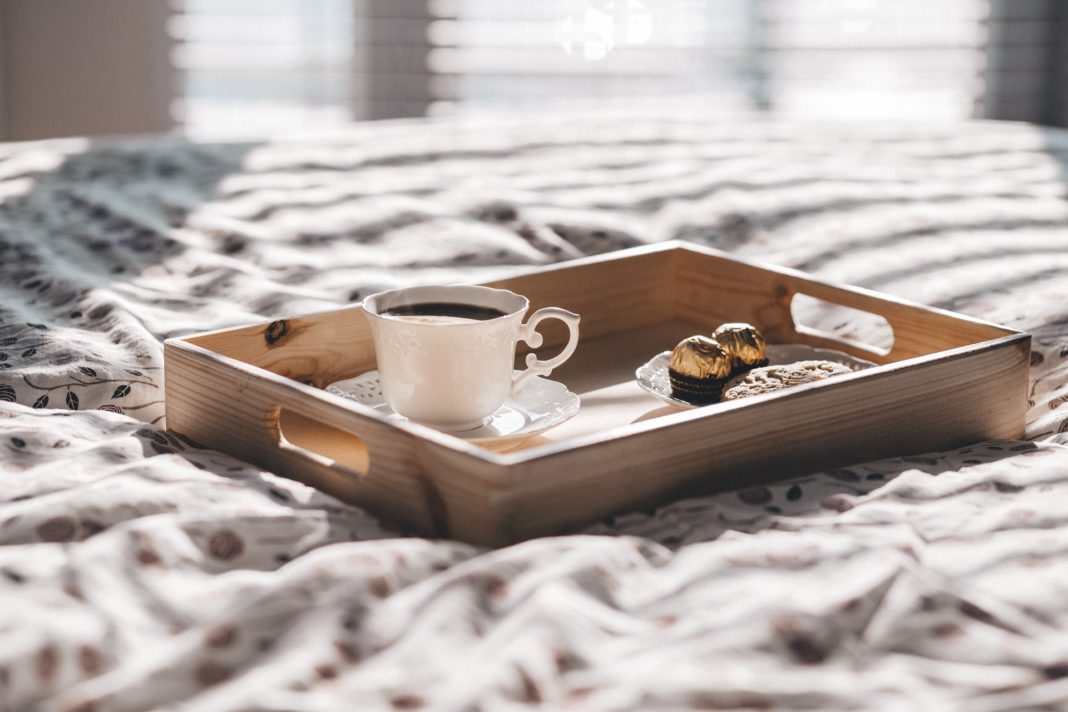 Interested in having breakfast in bed? The In-Suite Service dining option lets guests enjoy a lazy meal inside their rooms. You won't have to travel anywhere in order to eat some delicious food. A hotel employee will bring you any dish of your choice, so you can feel pampered by this personal service. Couples wanting to share breakfast should choose the Romantic Start menu item, which includes champagne, omelets, and smoked salmon. If you want a small snack before going out on the town, try the shrimp cocktail or buffalo chicken wings.
Related Article: ​10 Beautiful New Orleans Beaches To Visit This Summer​​​
Let's Talk Amenities and Activities
Spa and Fitness Center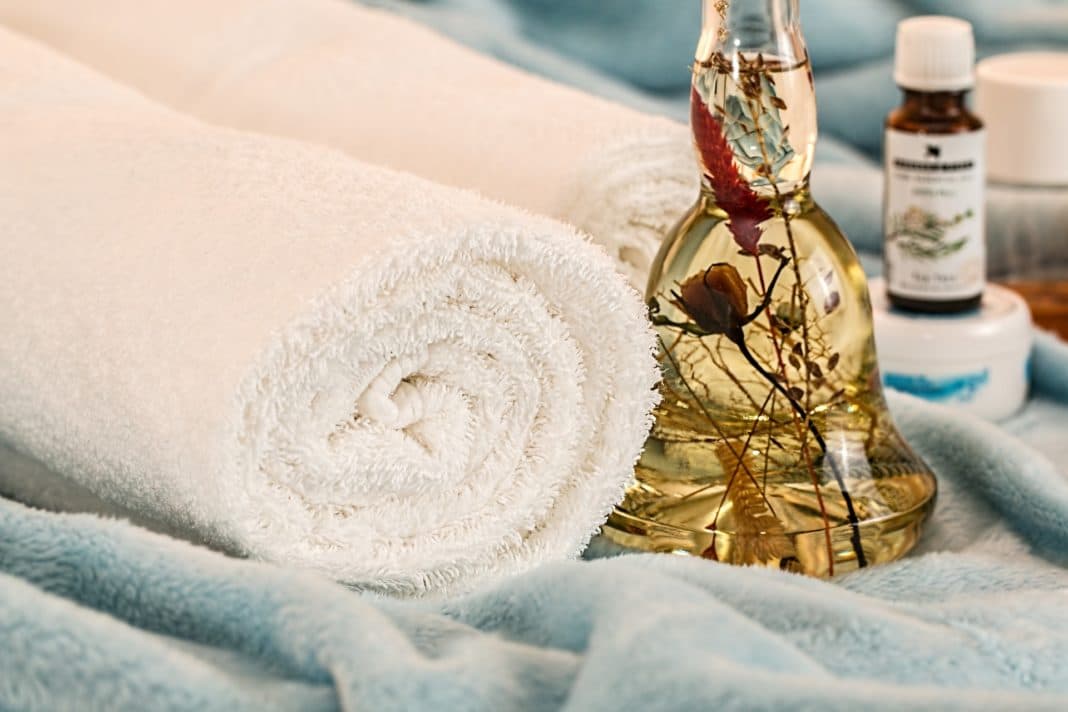 Those hoping to relax during their trip to New Orleans should check out the Windsor Court Hotel's Spa. Inside the spa, guests will have access to a number of rejuvenating services. Change into a complimentary robe and sandals, and then step into a steamy sauna. Luxurious rooms give guests privacy as they receive massages, facials, and other invigorating treatments.
Guests who don't stray from their exercise routines, even on vacation, will like the Windsor Court Hotel's Fitness Center. While there, visitors may get sweaty using a variety of high-tech equipment. You can also use the weight machines in order to better work your muscles.
Rooftop Pool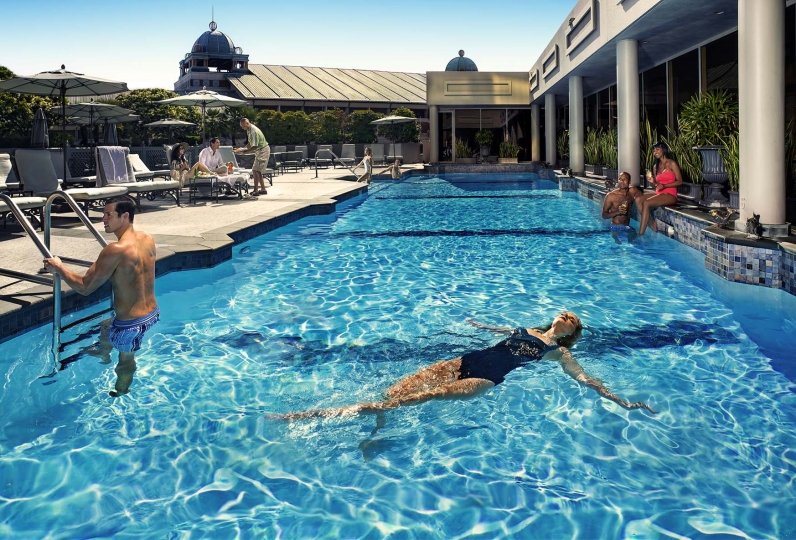 Credit: Windsor New Orleans
If you visit New Orleans during the warmer months of the year, you'll probably experience some intense heat. The Windsor Court Hotel's rooftop pool allows guests to cool off after spending time outside in the sun. With its 65 square feet, the pool lets many visitors swim at once without feeling crowded. Guests will have unparalleled views of the city from the pool's location. You can also enjoy a light meal or a few drinks while sitting on a comfortable lounge chair.
Live Music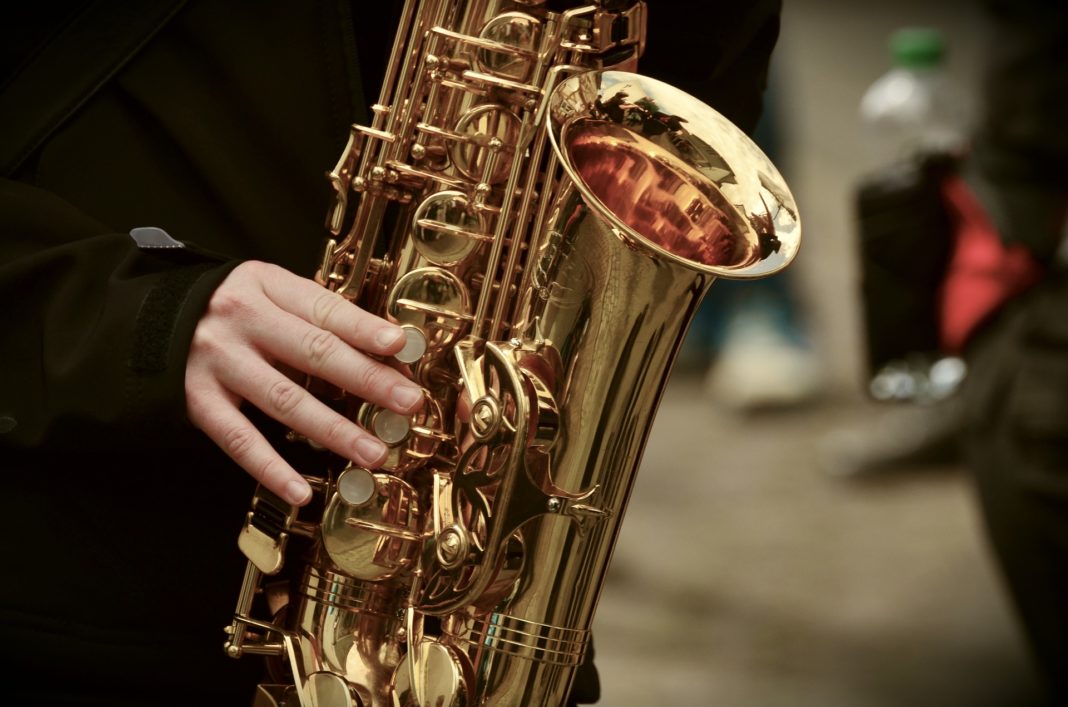 New Orleans has a reputation for playing host to amazing musical talents. The Windsor Court Hotel allows visitors to experience New Orleans music from inside their accommodation. At the Polo Club Lounge, guests can drink cocktails and listen to live jazz performances. Additionally, a menu offers foods inspired by pub fare, like fish and chips and short rib. The rich designs of the lounge, influenced by English private clubs, will make you feel surrounded by luxury.
Pet Services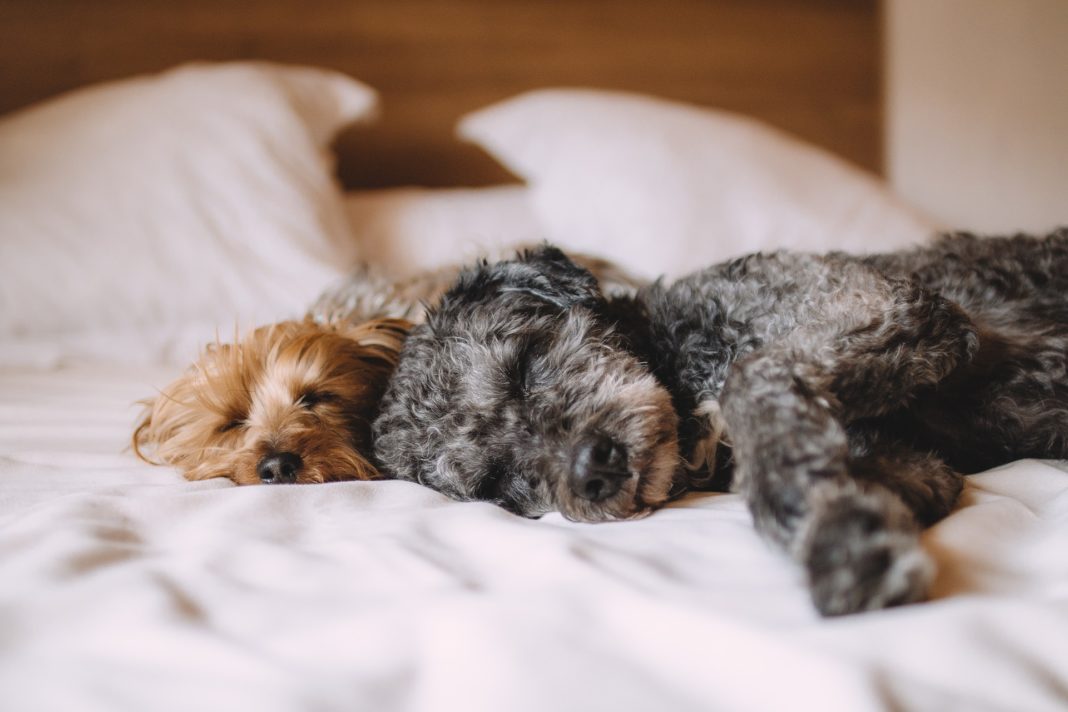 Many luxury hotels don't accommodate guests who want to bring their pets on vacation with them. At the Windsor Court Hotel, you'll be able to take your pet and enjoy your visit to New Orleans together. Upon arrival, hotel employees will provide you with a dog bed, place mat, and food and water bowls. Guests with pets will also receive a map showing areas where animals can be walked safely. If necessary, you can arrange for grooming and pet-sitting services with the hotel's concierge.
What Travelers Are Saying About Windsor Court Hotel
Tourists who stayed at the Windsor Court Hotel loved the accommodation's elegant atmosphere. The European designs gave the hotel a unique charm that reflected New Orleans' French Quarter. Many found that the rooms were very spacious, and had great features, such as multiple balconies. Those with families appreciated that the hotel was located in a quieter area of the city. This meant that younger children were able to sleep more soundly, while the adults could relax. At the same time, guests who wanted to venture into the city could easily walk downtown and explore the sites.
Some reviewers thought that the Windsor Court Hotel could provide better quality food for their guests. The cost for parking a car was also a drawback, as visitors had to pay almost $50 per night. Additionally, a few guests found the rooms needed some upgrades, with the furniture appearing old and worn. The rooms may have required extra cleaning as well, according to some visitors.
Escape everyday stresses and retreat to the luxurious Windsor Court Hotel.
Since New Orleans has maintained a reputation as an exciting travel destination, many tourists visit the city each year. As a result, tons of hotels have been built to accommodate the growing number of travelers to the area. With so many accommodation choices, visitors might feel confused about where they should plan their vacation. Tourists searching for a sophisticated, calming place to spend a week or two should consider the Windsor Court Hotel. Rather than wasting your money on another hotel, choose this luxury accommodation. You'll be satisfied knowing that the experience you have while staying here will be well worth the cost.
Related Article: Best Hotels in New Orleans: Your Luxury Guide