There's a reason New Orleans has earned the name the Big Easy. With so much to on your list to see, you're probably wondering 'when is the best time to visit New Orleans?'
A soulful city with a distinctive southern charm, New Orleans is famous for a rich musical heritage and the friendliest locals you'll ever meet. While they will always greet tourists with open arms, there are times that are better to visit this city than others. Read on to find the best time to visit New Orleans.
It all depends on what you want to see and do. If you've always wanted to dive into the madness of a Mardis Gras celebration, book a visit for February. Make sure to reserve your stay several months to even one year in advance to score a fair price. Yes, you read that right. Hotel rooms sell out fast for this season and prices will soar.
Do you want to join the party? Do you want to beat the heat? Or would you rather avoid just avoid the crowds and explore? Don't worry. We've done the research for you.
Best Time to Visit New Orleans for Mardis Gras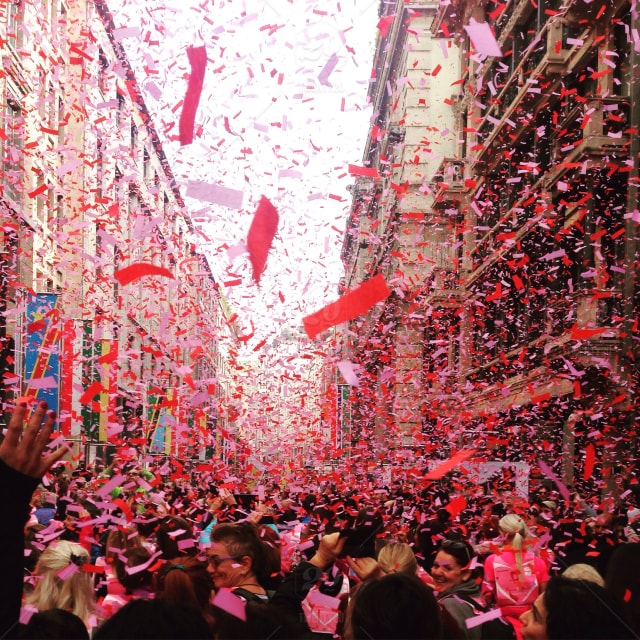 Have you ever dreamed of visiting the Big Easy for Mardis Gras?  Mardis Gras is a French term, meaning "Fat Tuesday." Every year, it falls on the Tuesday before Lent, exactly 47 days before Easter. While this carnival is celebrated throughout the world, it will always be home to New Orleans. Scattered beads line the streets and flamboyant performers prance around in feathered costumes. While the celebration has already passed this year, you can certainly get started preparing for the next.
Next year, Mardis Gras will be celebrated on March 5, 2019. After all, spring is the most popular time to visit (averaging a pleasant temperature in the low 60s). So, if you want to go, you better start looking into accommodations now. You'll not only be able to get a cheaper hotel price but likely cheaper airfare as well.
When to Arrive for Mardis Gras
To really dive into the celebration, we recommend arriving in New Orleans the weekend before the big day and staying through Fat Tuesday. Be sure to keep your eye (and schedule) open to catch the most famous parades – Endymion, Orpheus, Bacchus, and Zulu. Most hotels require at least a four-night stay at the minimum. Buy some beads and book your flight!
Best Time to Visit New Orleans in the Off Season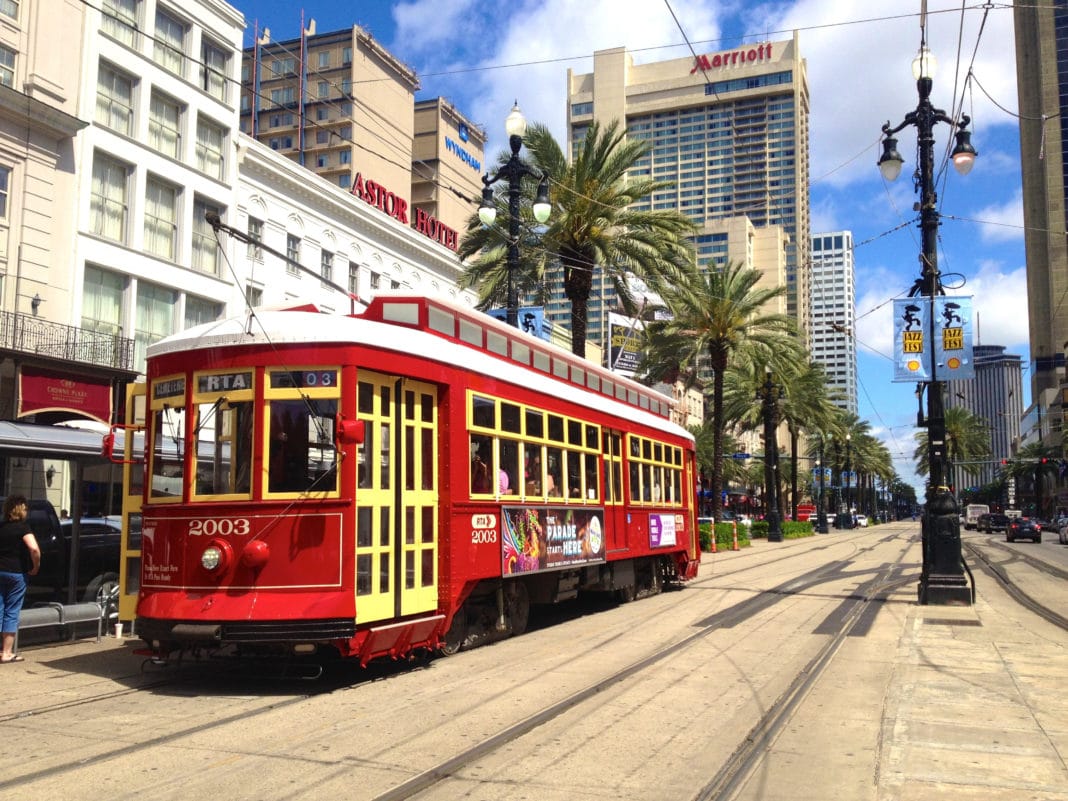 Low Season in New Orleans runs from June through September. While this is also the hottest time of the year, prices will be lower and crowds more scarce. If you've never spent a summer in the south, we're here to warn you that it can get hot. Really hot. The average temperature is 89 degrees Fahrenheit during June and it only gets hotter from July to August.
The good news is it's a lot more affordable to book your stay. Peak prices have dropped. Although you might not want to spend all of your time outside, there are plenty of ways to have fun and cool down. We highly recommend Go 4th on the River, the city's famous Fourth of July celebration, complete with fireworks and battling barges floating along the Mississippi River. Other fun places to take the kids include the Aquarium of the Americas, Louisiana Children's Museum, and the Entergy Imax Theater.
Get A Little Culture
For a little culture, check out the Preservation Hall. This building is dedicated to preserving the tradition of New Orleans jazz. It is not only a fantastic music venue but it also functions as an art gallery and photo studio. Look closely at the walls as you walk the hallways. Each holds portraits of all the city's great jazz artists.
The Riverwalk New Orleans is another great place to cool down and explore. It's not your usual shopping center. A fully air-conditioned mall running along the river, it is home to quirky specialty shops, food courts with river views, and live music.
Something For the Kids
Ready to embrace the heat? Head back outside and cool off at the Audubon Zoo's Cool Zoo Water Park. This animal-themed adventure park is a delight for kids and adults alike. Wind your way down an alligator water slide, splash around in the giant monkey water dump, or the glide down the Gator Run lazy river. You'll have a blast no matter what you do.
When you're ready to wind down and listen to some tunes, check out the Essence Music Festival. Some of the world's most popular hip-hop and R&B artists headline there every year. Overall, if you want to save some cash, go to some fun festivals, and avoid peak tourist season, summer could be the best time to visit New Orleans.
Best Time to Visit New Orleans in the Shoulder Season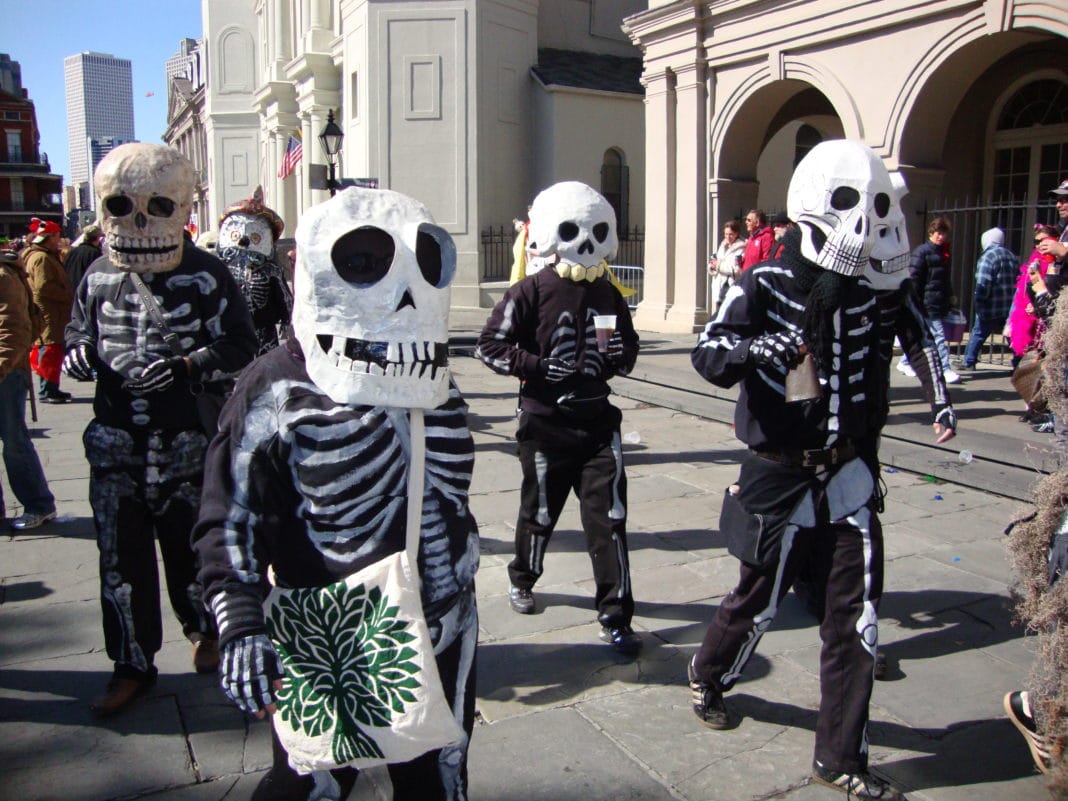 Have you ever heard of the Shoulder Season? It's the time between the peak tourist season and the off season. October to January offers the mildest weather you'll find in New Orleans (ranging from around 60 to 70 degrees Fahrenheit). Its similar to the spring season but without the Mardis Gras craziness. The streets are clean and much less crowded. Hotels have plenty of availability for new guests and more often than not, they've lowered their prices as well.
October – November in New Orleans
In October, the city hosts the New Orleans Film Festival. Here, artists and lovers of the art alike gather to celebrate one of the nation's premier cinematic festivals. Later in the month is one of our favorite times to visit. You guessed it! Halloween in New Orleans is a particularly unique treat. If you thought it was just a trick-or-treat time for the kids, think again. New Orleans residents dive wholeheartedly into this holiday. In fact, Halloween here is second only to Mardis Gras in terms of crowd size and costume craziness. On or around Hallows' Eve, get ready to meet swashbuckling pirates, blood-sucking vampires, or maybe even some ghouls in what's widely known as the "Most Haunted City in America."
Skip the tricks and get the treats in November. Early November offers the Voodoo Music Experience, featuring some of the biggest names in entertainment. So head on over to the New Orleans City Park. Here, the weekend after Halloween hosts the city's most popular festival. This spooky event begins just before dark, attracting thousands of local partygoers and curious tourists. After dancing the night away hit up the food stands for some delicious Louisiana classic treats. Fried Oreos anyone?
December in New Orleans
Keep warm in December in the Big Easy. For something a little different, book a trip during the winter holiday season and experience Christmas New Orleans style. Stores in the French Quarter and Magazine Street are decorated with dazzling lights. During the holidays, NOLA is teeming with festivals, tree lighting ceremonies, caroling, Christmas concerts, and a contagious holiday spirit. Be sure to attend Celebration in the Oaks, a beloved tradition since 1986. As one of the Park's Department's biggest annual fundraisers, it raises 13 percent of their annual budget. So book your trip to see the lights, sounds, and all the magic winter in New Orleans has to offer.
January in New Orleans
Visiting New Orleans in January, you'll find a much more mellow atmosphere. This is the transitional phase from Christmas to the Mardis Gras season. However, don't be fooled. The city always has something fun up its sleeve. Leading up to the Carnival Season, January hosts three family-friendly parades and a multitude of other events. We recommend the Allstate Sugar Bowl, a popular college football tradition and tailgate party that happens every year at the Champions Square. You'll never see more enthusiastic fans. Other fun and significant events to see include the tricentennial carnival event Twelfth Night, Martin Luther King Jr. Celebration, and the King Cake Festival (the ultimate bakery taste testing).
The Best Time to Visit New Orleans Overall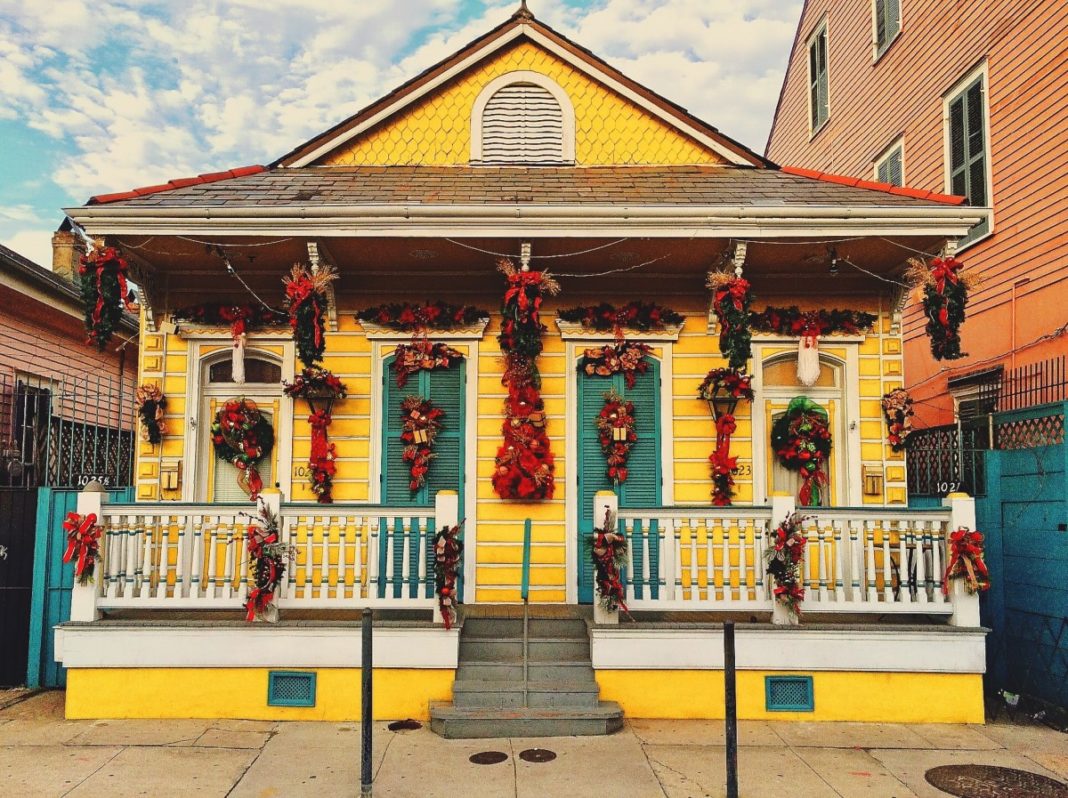 What do you think? New Orleans offers something amazing to experience at any time of the year. The Mardis Gras is an incredible experience and we highly recommend attending at least once in your life. The city is truly unique. There's definitely something to be said about the spirit, culture, and resilience of NOLA's people.
If you've already been to the Mardis Gras or would just rather skip the partying scene, the best time to visit New Orleans is in the shoulder season. The weather's cooler, the prices are cheaper, and you'll beat the crowds and score some epic photos. You really can't beat Christmas in New Orleans. Hotels will not be as full, so you can take your pick from the best the city has to offer. Even better, you don't have to skip all the celebrations. October through January offer some fantastic and culturally rich events.
Visit the Big Easy
What are you waiting for? Take in the local flavors, explore some of the best shopping and dining, and dive into a rich cultural heritage. Whatever you decide, the best time to visit New Orleans is now. Book your flight and reserve your stay. We guarantee you'll love every minute of it.
Related Article: Best Restaurants in New Orleans: A Foodie's Guide