When you travel, it is helpful to have tools and accessories that keep things simple.
Traveling is one of those things that life hacks are designed for. As you likely know, there is much to organize while on the go, and having too much to worry about makes matters worse. Because of this, being able to lighten your load and lessen the amount of bags you take is a sure way to alleviate some of your travel woes. To start, your phone and your wallet are two things you always take with you wherever you go. These separate items serve many different purposes and help you get where you need to go. It just so happens that you can combine these two things with the use of a nifty gadget. Phone wallets are a relatively recent accessory that many people use because of their compactability and convenience. These tools work great if you find yourself constantly busy and wanting to minimize what you carry around. You can even fit a phone wallet into your back pocket, it's that easy.
Check out these different types of phone wallets you can use while traveling.
Wallet Case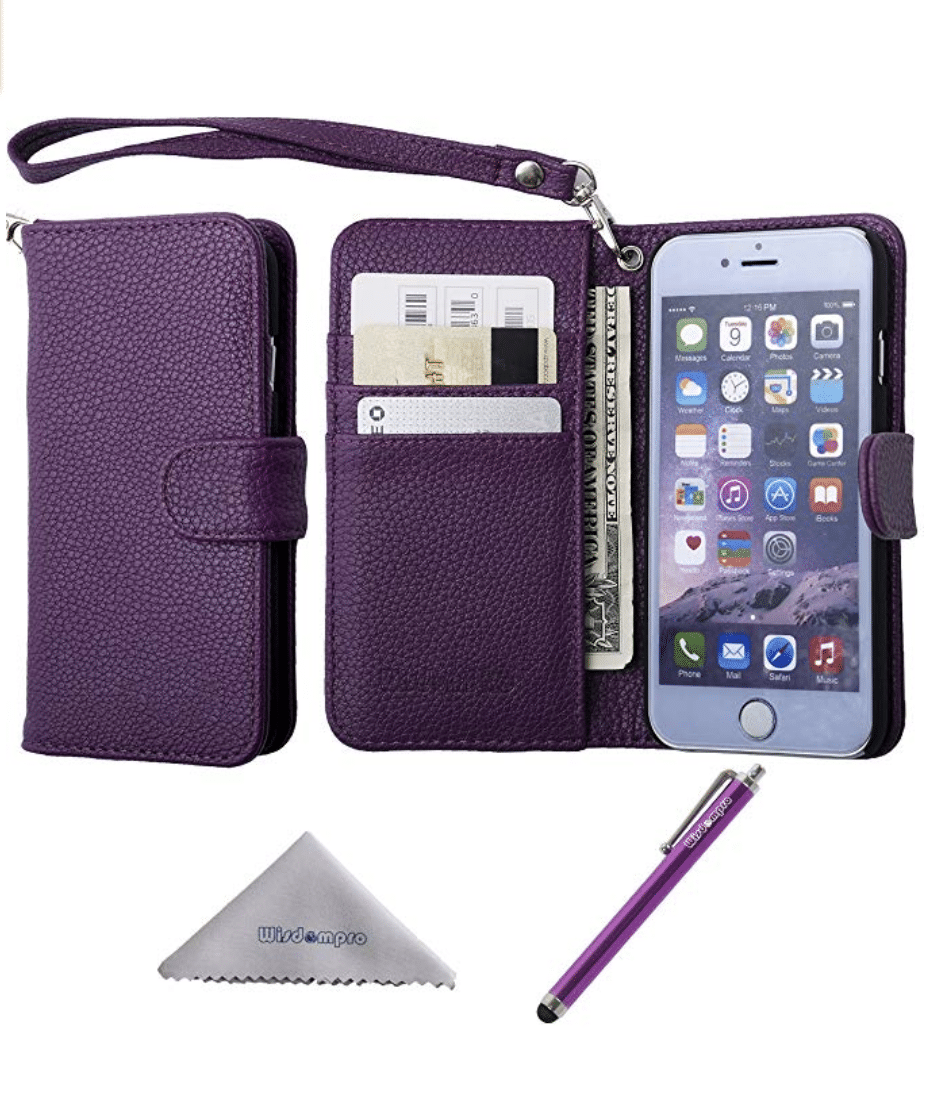 This phone wallet case design is likely the oldest one out there. Its quite literal name is due to the fact that it has the look an feel of a wallet, but with a separate compartment for your phone. These types of phone wallets open like a book, and have a wallet like space on the left side and room for your phone on the right. The wallet compartment is set up with the same features you would expect in your traditional wallet. Here you will see multiple slots for credit cards and a back pocket for cash. Typically the phone wallet also has a snap closure in order to keep everything secure. If you prefer, there are also types of wallet cases that include a wrist strap for easy carrying.
Secret Compartment Phone Wallet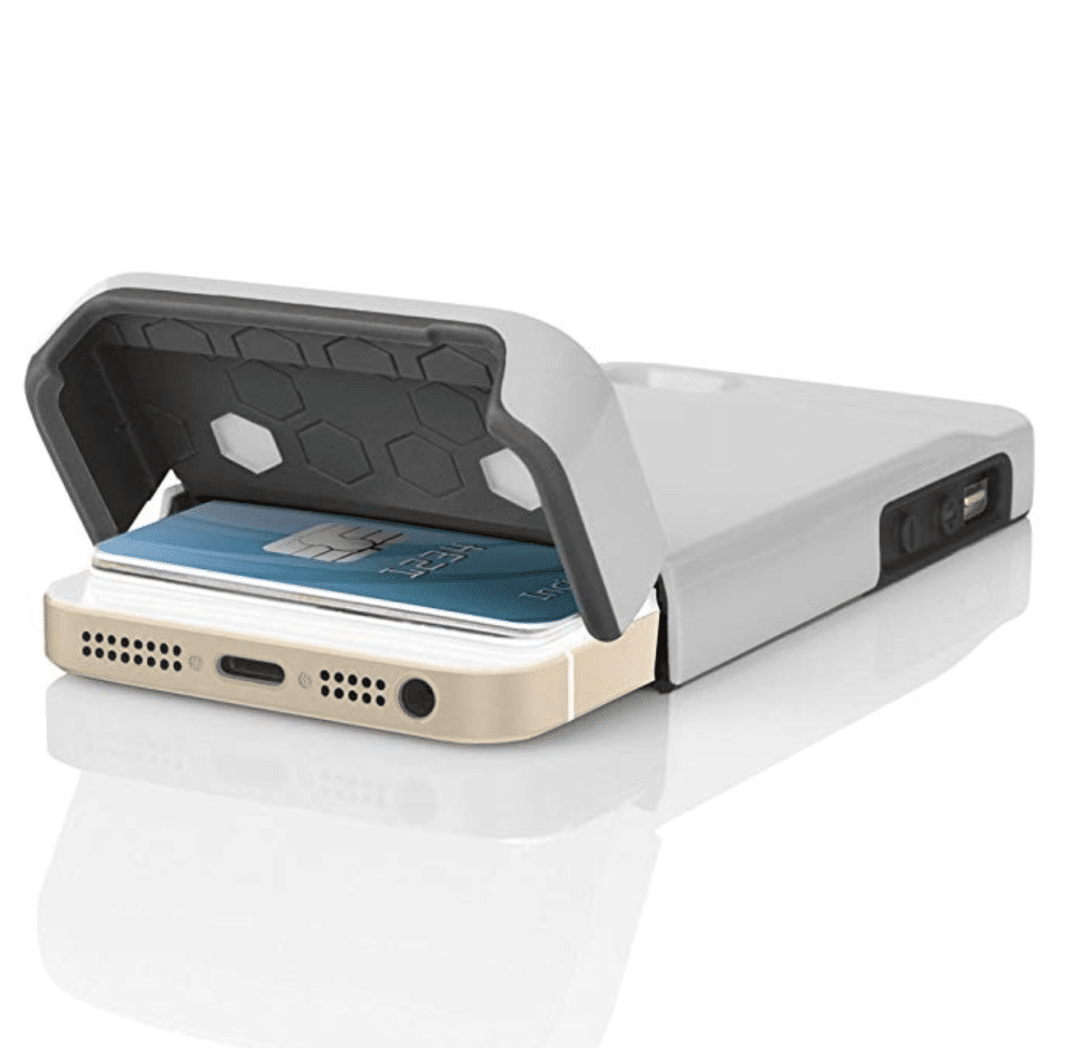 This nifty little accessory might have you feeling more like a secret spy than an organized, innocent bystander. More people might have this kind of wallet than you think, you just don't see it. This hardshell case provides secure protection for your phone as well as an easy way to access your money. Simple pop the bottom part of your phone open and pull out the credit card of your choosing. This particular model from Amazon is even drop tested from 7 feet, so your most important items are completely safe. If your one drawback for getting a phone wallet is fear of your important cash and credit cards being exposed, rest assured that this "stashback" case hides it all away for you. Just don't lose your phone.
Silicone Phone Wallet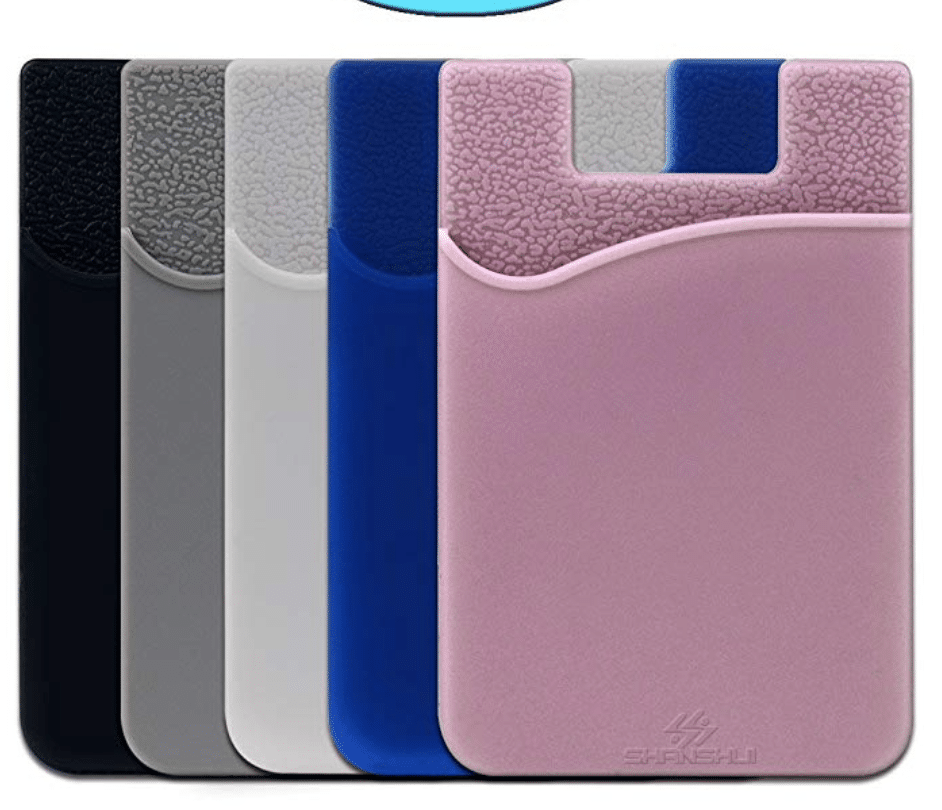 Now these tiny accessories are likely the newest trend when it comes to phone wallet designs. This is due to the lightweight and low cost aspects of the silicone phone pocket. Most of the silicone phone wallets easily attach to the back of your phone or phone case with a non-residue adhesive. You can easily slip in your credit cards, cash, or IDs before you head out. These silicone phone wallets are quite simple to locate. Many businesses often utilize these gadgets for personal promotion. You can also customize your own phone wallet with your color or style of choice. As far as minimalism goes, the silicone phone pocket is the simplest design for what you need.
Find the phone wallet that works best for you and travel lighter.
Ultimately phone wallets are perfect to take along for that busy lifestyle of yours. If you are going somewhere and do not want to have to carry a bulky purse along, a phone wallet ensures you can still bring everything that you need. Here is also how you can preserve your phone's charge while you are on the go. Choose your favorite type of phone wallet today and make your travels much easier.
Related Article: Cute Passport Holder: The Essential Accessory For Any Globetrotter