Within this snug city, you will surely find a range of the best restaurants in Columbus.
In fact, you do have to stay eating at restaurants in downtown Columbus. You can find the best places to eat in Columbus scattered across the map. This American city wants to welcome you with open arms. The eclectic vibe of Columbus gives us no surprise that this area has a restaurant for almost everyone. Here, we will provide you with our list of the best restaurants in Columbus.
With preserved family legacies within the town and Ohio State University nearby, the demographic of people ranges considerably. You will come across a very 'millennial' type restaurant with unique flavors and combinations. You will also come across the seasoned restaurants that have served excellence and delicious food since the dawn of time. We have attempted to get a great mixture of merely the best places to eat in Columbus, Ohio. Please note that none of these are in a specific order:
1. Basi Italia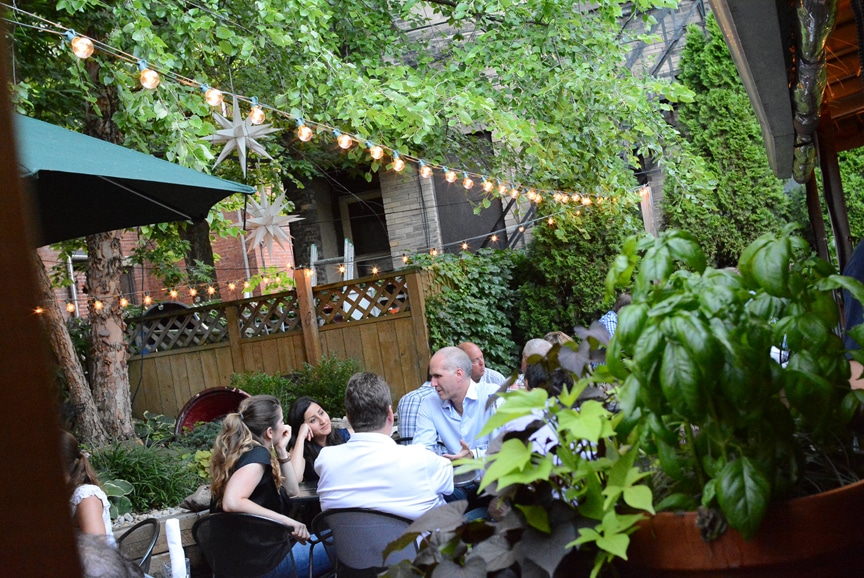 Credit: Basi Italia
The motto of Basi Italia is, "little, lovely, and lively." This description matches the adorably quaint restaurant where guests are anticipating Italian goodness. You can find the venue sitting within the heart of the Victorian Village neighborhood in Columbus. The restaurant feels casual, tidy, and minimal Italian. However, you can expect a little innovation with Basi Italia's food.
Guests can choose to sit inside the comfortable interior, or they can sit outside on the terrace if they would like. Basi Italia has lunch and dinner dishes, but they do serve little snacks and dessert for those who want a quick bite. They also serve signature Basi Italia cocktail concoctions. Just remember that their menu changes along with the season! Basi Italia serves delicious dishes that have locally grown produce in them. This little, lovely, and lively Italian Ristorante has a 4.5/5 star rating average across multiple platforms.
2. Hai Poke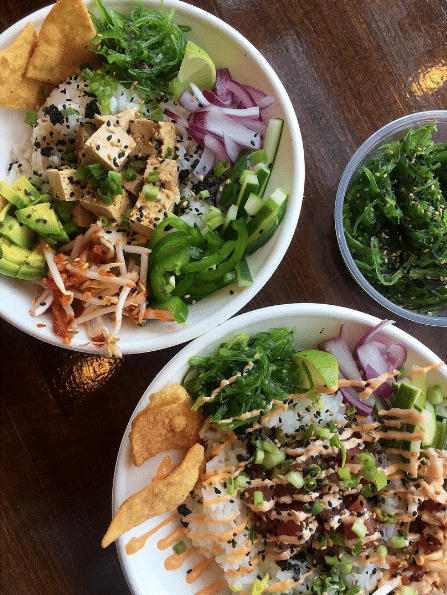 Credit: Hai Poke
There is a running joke for the locals with Hai Poke. It is not Ohio; it is O-Hai-o! For the majority, places like Hai Poke are around coastal areas or larger cities. However, Hai Poke has made it possible for you to get a super poke bowl right in Columbus. There are three locations in Columbus, so find one that fits where you are! You can order a classic salmon bowl, tuna poke, or tofu for those looking for an alternative.
The traditional poke bowl is what they are famous for, but they are looking at expanding their menu options soon. Many of their dishes include sticky sushi rice, pickled cucumbers, onions, and spice. Crispy wontons and spicy mayo can put some flavor into your bowl. They even have a deliciously marinated sesame and seaweed salad, known as Wakame. Who says island inspired street food cannot have a place in Columbus, Ohio?
3. North Market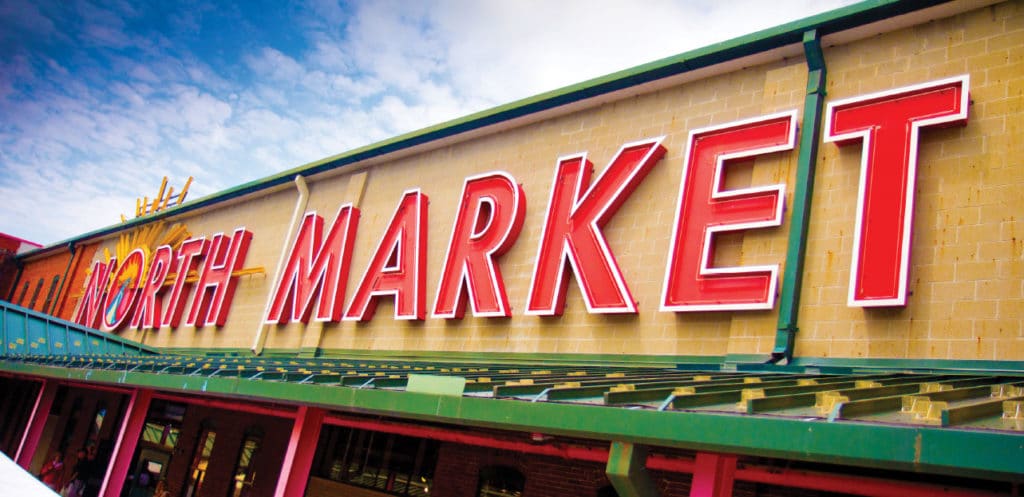 Credit: North Market
Every city has a designated hip arts district. Short North happens to fit that mold for Columbus, Ohio. Honestly, this place is your local marketplace times ten. It carries SO much. Consumers can find tons of merchants and artists.
This place has some history with its start dating back to 1876. Merchants and farmers alike have consistently been a part of this community faithfully. You can find an authentic Ohio experience within North Market, and visitors love the vibrant diversity that comes with it. Everyone wins with a city within a city like North Market. Not only do consumers benefit from this, but partnering with independent business owners helps their local economy and culture thrive. It is a win-win!
4. Condado Tacos
Credit: Condado Tacos
Custom things are always fantastic because you get to create something for yourself. Condado Tacos understands that, so that is why they have "build-your-own-tacos." You can build a traditional taco, or you can go for something out of the ordinary. For those who may have a hard time finding somewhere to start, Condado's developed suggestions to help you turn your taco gears. For drinks, wash down your taco with a classic margarita. If you are feeling up to the challenge, they also have unique margarita mixes.
If margaritas do not fit your taste, they also have whiskeys. They have 50 options for customers to choose from. FIFTY. Condado's wants you to feel full and satisfied. Their location is in Short North also; so you can expect a great vibe here too. They would probably agree that keeping it custom for the customer brings something unique to the table.
5. Bareburger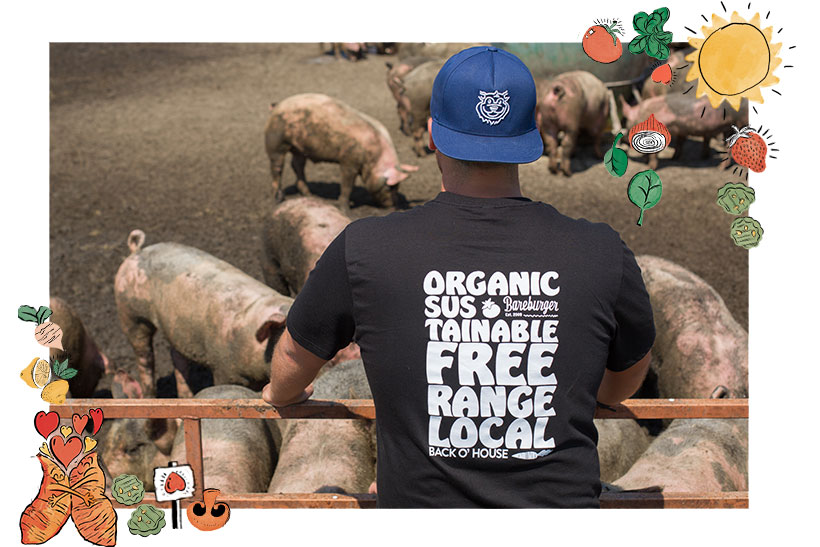 Credit: Bareburger
Another Short North spot to check out is BareBurger. With young age groups like Millennials, more of the masses are beginning to care about sustainability practices and what that looks like for food trends. BareBurger takes notes and wants to show you what they got. These burger meats are free-range, gluten-free, and humane. Located close to Ohio State University, these burgers have toppings outside the ordinary.
BareBurger is expanding its locations, but that does not mean you should sleep on it while you are in Columbus. Each Bareburger space builds with reclaimed and recycled materials, so no Bareburger is the same. Not into eating meat? Their menu is over one-third vegetarian and plant-based. Yes, this burger joint wants to welcome carnivores, veggie lovers, and gluten haters. Bareburger intends to give all of us all of the good for our taste buds and health.
6. Zest Juice Co
Credit: Zest Juice Co
We have already covered many fantastic food spots. It could be overwhelming eating at the top restaurants in Columbus, rest assured it is understandable. You may come to a point where you genuinely need to cleanse your body during your stay in Ohio. Do not worry; there is no shame or guilt here. In fact, that is why we want to share Zest Juice Co with you.
Cleansing does not have to mean bland or tasteless. You will feel so much better with some of Zest's sweet smoothies, rejuvenating juices, and bomb bowls. Zest wants you to be your absolute best while you are in Columbus. Their honest menu and nutrition practices help locals and visitors thrive. Zest Juice also created an eclectic edibles selection. Trust and believe they know we are all foodies one way or the other!
7. Portia's Cafe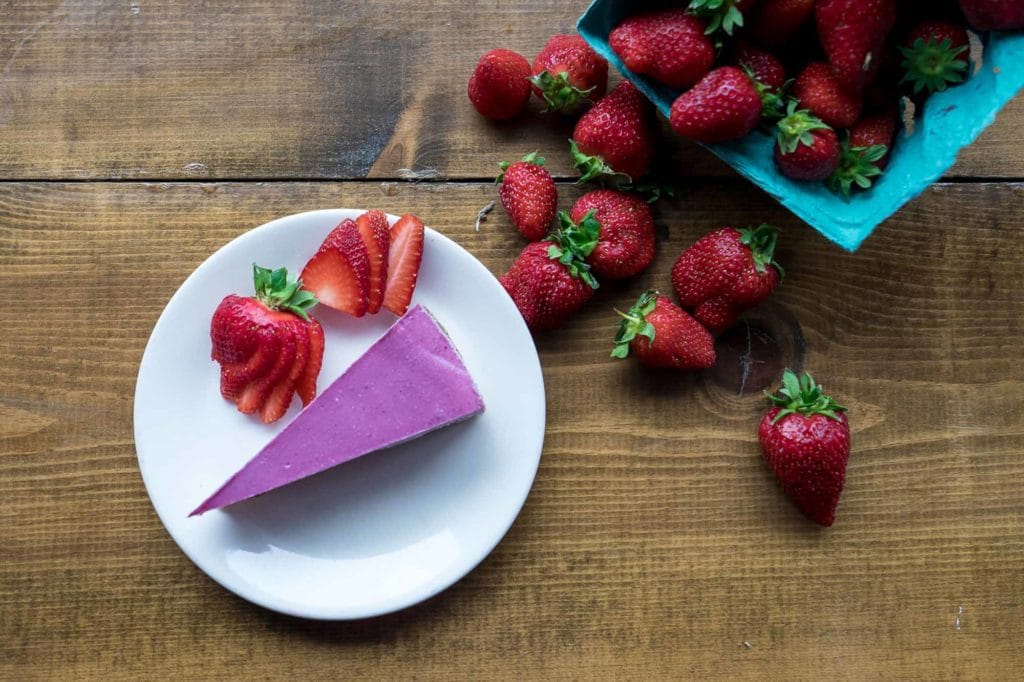 Credit: Portia's Cafe
We have mentioned a substantial amount of healthy, food-inclusive group of restaurants. However, Portia's Cafe deserves a special mention for all of the Vegans out there. This spot is entirely vegan, and not just for those who eat a raw vegan diet solely. Portia's makes their menu exciting and attractive to vegan eaters and non-vegan eaters alike. They want to help the masses understand that eating vegan can have a range of satisfying tastes and full bellies.
For brunch lovers, Portia's Cafe is also for you. On their menu, customers will find a diverse selection of items. Portia's serves multiple savory dips of all kinds. Their starters also include soups and salads, and they have a specialty starter dishes to mix things up. It does not stop there! Portia's Cafe serves terrific course meals and decadent desserts. Turns out eating vegan can satisfy.
8. Harvest Pizzeria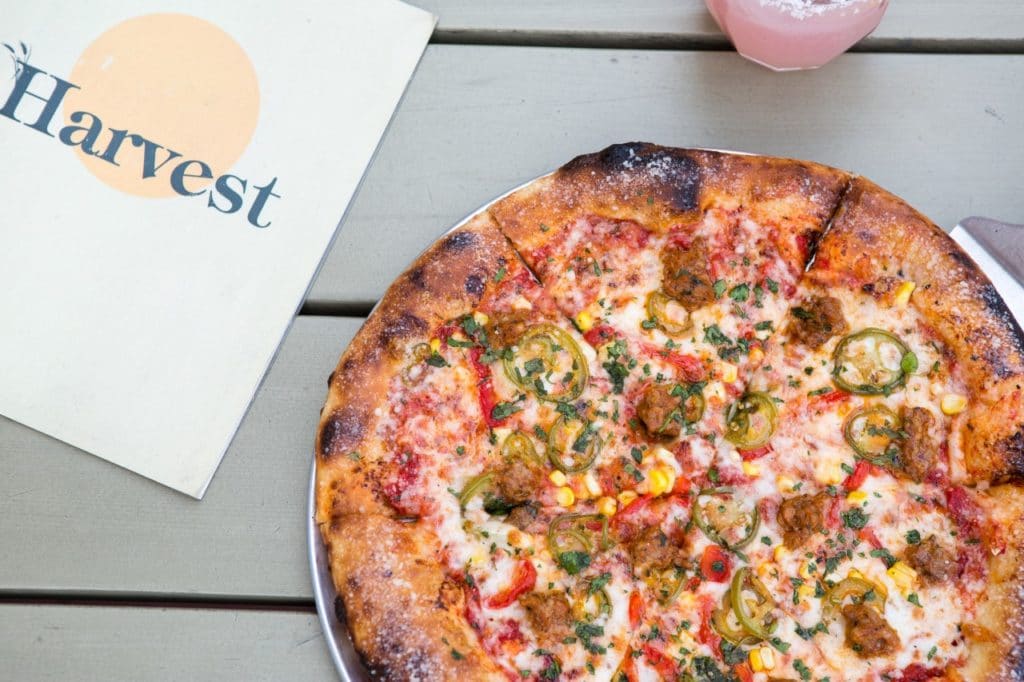 Credit: Harvest Pizzeria
Every local knows of the community's beloved local pizza place. With six locations, Harvest Pizzeria loves on locals and visitors alike. Each pie in their shops bakes with ingredients supplied from farmers in the surrounding area. Eating at Harvest brings eating like a local Ohio resident to a new level. They even have separate menus for each location.
Harvest Pizzeria wants you to experience that local tastes better. They even included a list of partners, farms, and meat suppliers, so you know what is going into your pizza. Harvest also updates their company news on their site and mentions exciting events that they get to take part in. It might be one thing to claim local, but it is a whole other thing to live like one. Harvest receives that mentality and connects that to their food.
9. The Top Steakhouse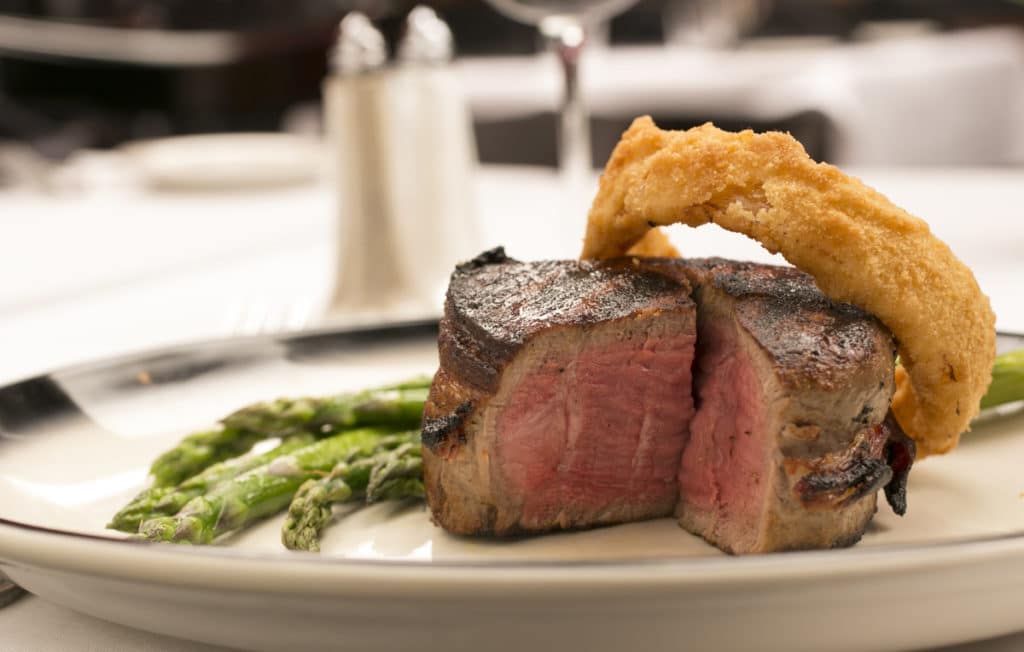 Credit: The Top Steakhouse
Amongst the ranking of the best places to eat in Columbus, Ohio is The Top Steakhouse. This classic eatery started in 1955, and its roots run deep in the city of Columbus. This Ohio city knows that an outstanding steakhouse is necessary. Your meal might consist of a fresh salad followed by a juicy charbroiled steak. You might want to add a creamy side like their mac and cheese.
The Top Steakhouse is iconic for not only mouthwatering steaks; customers can also order jumbo lobster tails, slow roasted ribs, a variety of seafood, and their signature gin martinis. Your stomach may thank you for indulging in such luxurious and tasteful food. Like the other locals, you can visit their website and find all of their future events. Make sure to set a reservation if you plan on eating at the Top. This spot is a favorite amongst many.
10. Barcelona
Credit: Barcelona
Last but certainly not least, we have Barcelona. This Spanish spot nestles itself in German Village. Think of inspirational seaside sangria, rolls on the Ramblas, and culinary fusion of Metro and Old World European. In the restaurant, customers can find a spot at the bar before dinner and conversate with their party or with others. Barcelona designed the space to feel open and inviting.
Dining can happen within their warm-toned dining room or award-winning patio space. Even the owner of Barcelona features his favorites of other great Columbus spots! This restaurant is just another example of how these Ohio citizens have a lot of love for each other. Barcelona's menu changes on a regular basis, so you might benefit in calling beforehand to ask about their current offers. Viva la Comida de Barcelona!
The world of the best restaurants in Columbus loves the locals and tourists, and there is so much to explore within its community.
There are plenty of good restaurants in Columbus, Ohio. However, the places listed stand above the rest in service and deliciousness. The best restaurants in Ohio are all different food cultures and flavors. Honestly, one could explore Columbus, Ohio with just a taste tour. We will not hold it against you if your Columbus experience ends up eating at all of these fantastic spots. Although, we might feel a little jealous.
Related Article 10 Best Restaurants In Ann Arbor, Michigan