Whether you're visiting Disney World with some friends or the family, there are some things you just don't want to forget. That's why we've put together the ultimate Disney packing list.
Do you hate the nagging feeling you forgot something on a trip? Us too. That's why we put together a Disney packing list for you. While you don't have to bring everything on your list, we tried to cover all the bases for the things you might want and definitely need.
Your visit doesn't have to turn into an exhausting, sweaty ordeal. Whether it's your first time in the Happiest Place on Earth or your 100th, we could all use some packing tips every now and then. Please pin it, save it, print it. Use it however you'd like. Here's what you should bring:
1. A Small, Sturdy Backpack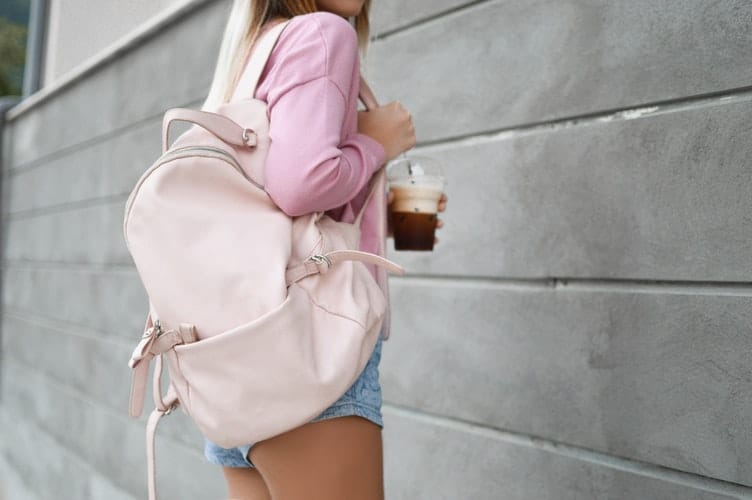 Okay, this is the main thing you need to bring on your Disney packing list. A small sturdy backpack makes such a difference. It's easier to use when you're going through security. Plus, you won't have to carry around a heavy purse on your shoulder and look all lopsided when you walk. For convenience sake, invest in a good backpack. You can put pretty much everything you need in it. When it's time to get on a ride, simply slip it into the netting pocket in front of you.
2. Healthy Snacks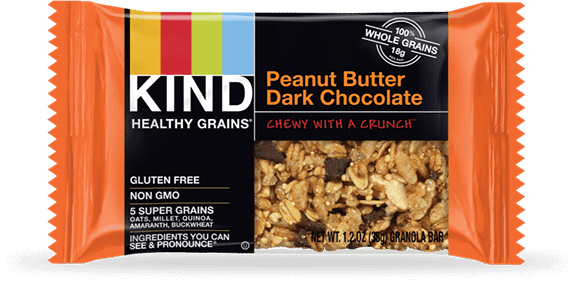 Credit: Kind Bars
Once you're in the park, you'll be hard-pressed to find healthy food. French fries, churros, and grilled foods lurk around every corner. If you want to eat well on your trip, pack yourself some healthy snacks like Kind bars to munch on throughout the day. Not only is this better for your body but you'll also save some big bucks too. Add this to your personalized Disney packing list.
3. A Fanny Pack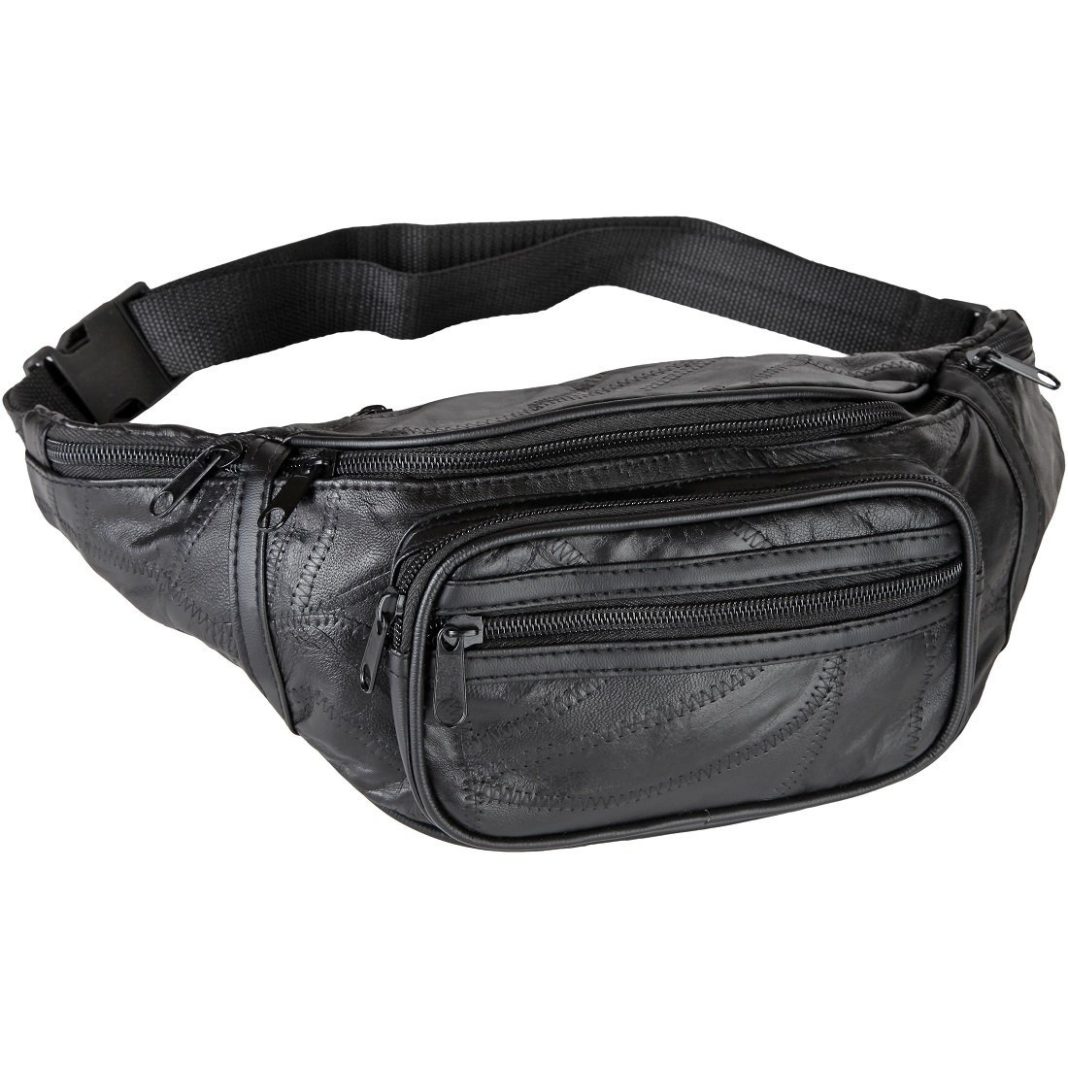 Say what you will about the fanny pack but they've been making some serious comebacks. You didn't hear it from us but Kendall Jenner loves hers. And why wouldn't she? They're so dang convenient. Instead of digging through your purse to find that debit card or extra $5 you swore you had, you can stay organized with an easy way to stow your cash. Here's a pro tip: It's also an easy way to stow some change for all those penny press machines you'll find around the park. The kids love em.
4. Moist Towelettes
Everybody needs these on their Disney packing list. These are honestly such a lifesaver. Messy kids? Moist towelette. Sweaty forehead? Moist towelette. Sticky churro fingers? Moist towelette. Boyfriend misbehaving? Just kidding! But in all seriousness, buy these. After a few hours at the park in the Florida humidity, you'll take anything and everything you can to feel fresh and clean again. Use these as hand wipes, face wipes, you name it. They're refreshing and revitalizing.
5. Rain Poncho
Florida's got the weirdest weather. Rain storms are awesome to listen to from the comfort of your living room but when you're at a theme park, they're just an inconvenience. Rain jackets are too big to lug around and annoying to carry. For those sporadic showers, a rain poncho is just the thing you need.
Skip buying them at Disney – they're among the most expensive items in the shop. You can buy them on Amazon for a very affordable price. When you're done using it, simply roll it up, put it in a pouch, and store it away in your backpack. Easy peasy.
6. An Extra Tee or Two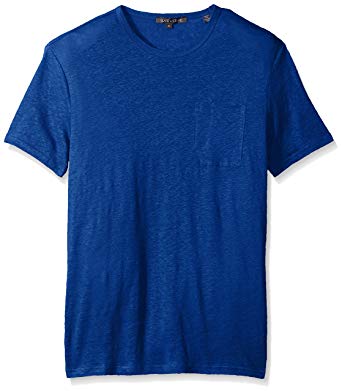 Go on Splash Mountain and you're guaranteed to get wet. It can never hurt to have an extra t-shirt or two in your bag. They are also a good back-up to have in the case of any ice cream related emergencies.
7. Re-Zip Reusable Storage Bag
Protect your electronics people. When you go on rides, have everyone put their cell phones into a waterproof bag or reusable storage bag. Nothing is worse than trying to fix a waterlogged phone. Save yourself the stress and hassle with this affordable, easy tip. Add this to your Disney packing list.
8. A Good Pair of Sneakers or Walking Shoes
Skip the flip flops. No Disney packing list is complete without a good pair of walking shoes. After a day pounding the pavement, your feet will be killing you. Make sure you are wearing a pair of sturdy, supportive walking shoes. For women, we love the Adidas Parley Ultraboost, Nike Air Max 97 Ultra LX, and Superga Cotu Sneakers. For the guys, the MOHEM Poseidon, Adidas Prophere (unisex), and Brooks Addiction Walker all present great choices.
9. Mobile Phone Charging Case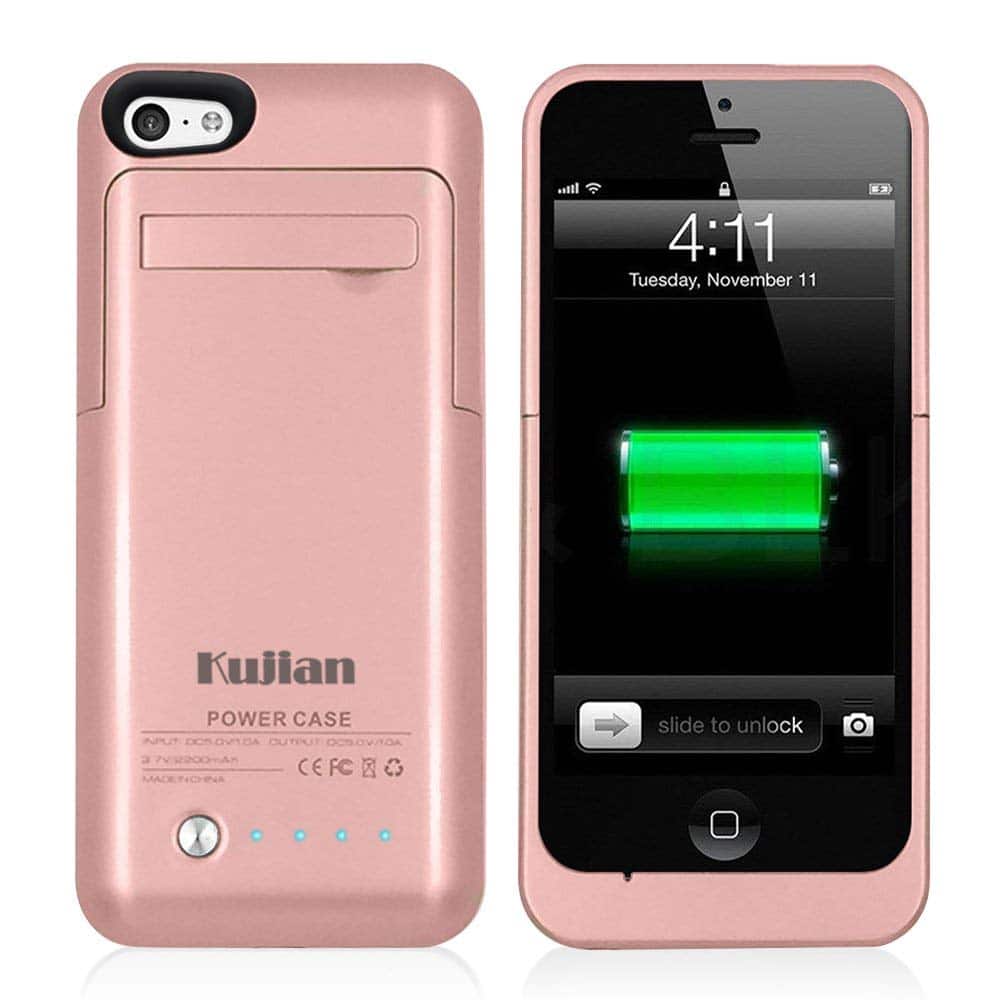 Electrical outlets are far and few between in Disney Parks. Bring something that will give you an extra boost when you're running low on juice. Have you heard of mobile phone charging cases? When you're battery hits the red bar, slide this case on just as you would your protective phone shell. Then, forget all about it. Your phone will charge all by itself. These little products are nothing short of magic. They're a Trekbible favorite.
10. Sunscreen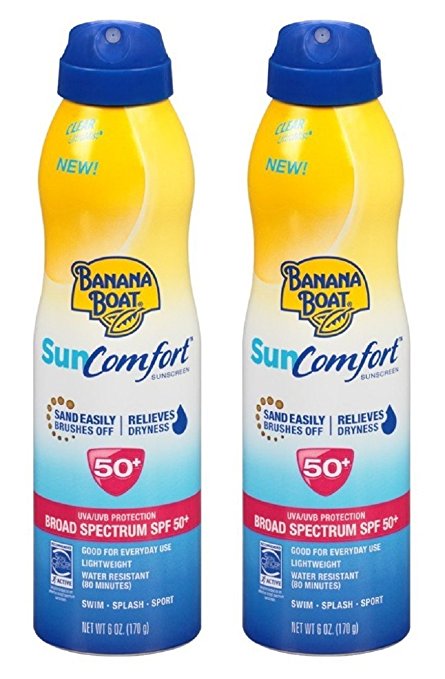 Bring a bottle of spray-on sunscreen. Don't bother with the lotion stuff; it's just a big mess. You should get something that is SPF 30 or higher, since you're going to be in the sun all day. There are some great brands out there that offer a light, clean non-greasy feel. Just pick one up and you can thank us later. Large floppy tourist hat not included.
11. Reusable Water Bottle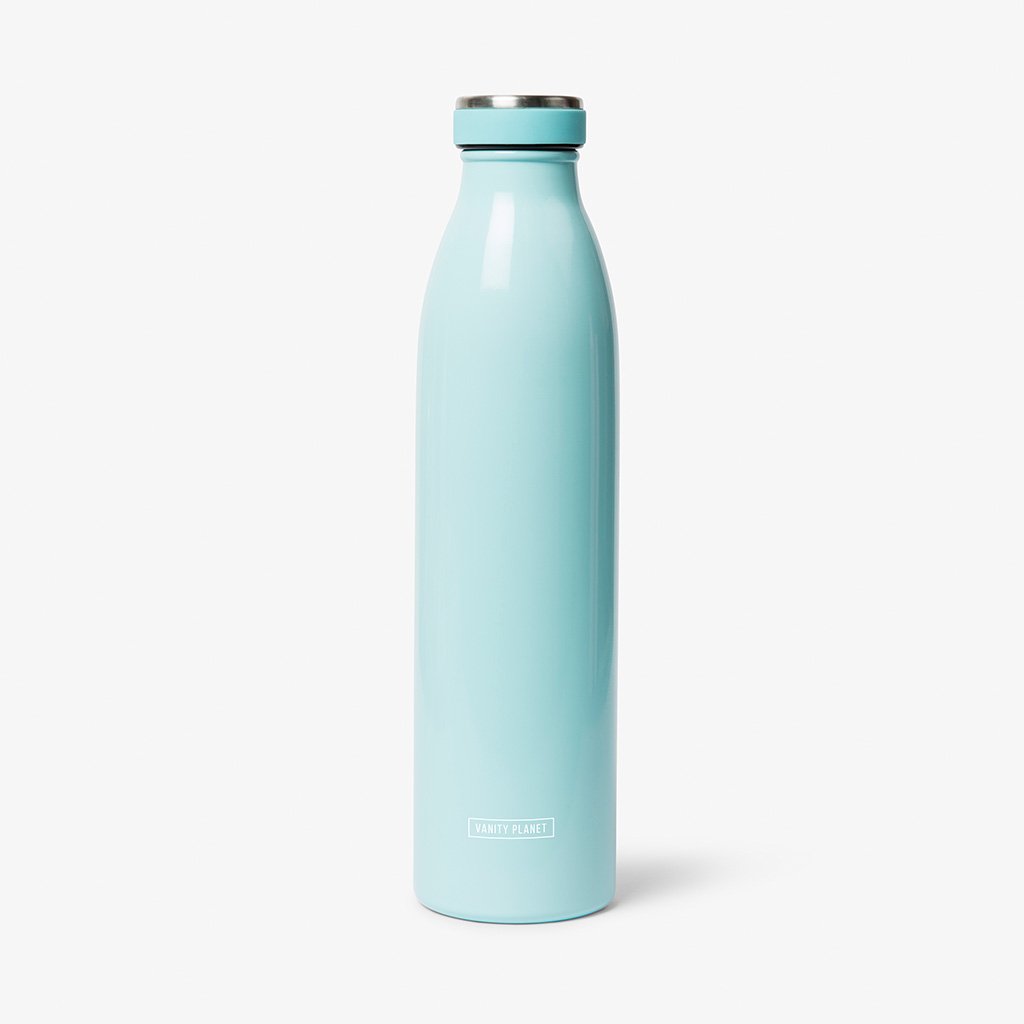 Credit: Vanity Planet
There are plenty of water fountains around in the park. Do your part for the environment with a reusable water bottle. You'll also save cash and be able to enjoy a drink whenever you want it. You don't want to waste your money on overpriced Dasani water anyways.
12. Mini Notebooks
Mom recommended. Trekbible approved. Pick up a couple of cute mini notebooks and a pen for the kids. We guarantee they'll as for them when they want an autograph from their favorite characters. Who would pass up the chance to get a signature from Mickey?
13. Printed Bandana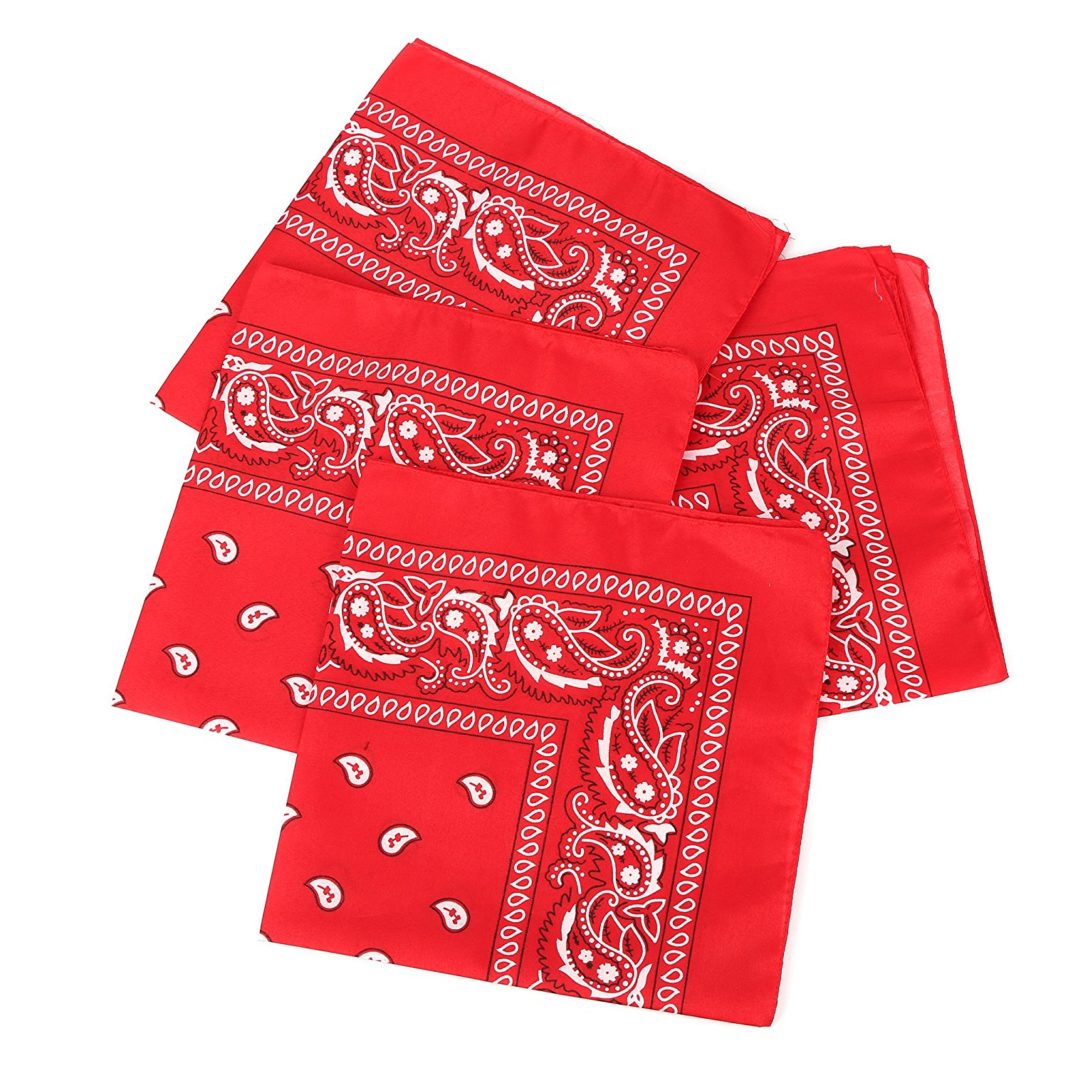 Why do you need a printed bandana? It can multitask for several purposes. First, you can use it as a hair tie. Keep those pesky strands out of your face. The weather is humid enough already. Another great use for it is to tie it your kids' stroller. You'd be surprised at how many people have the same stroller model and color as you do. Tying a bandana around the stroller handle will help you differentiate yours from the rest of the pack.
14. Sunglasses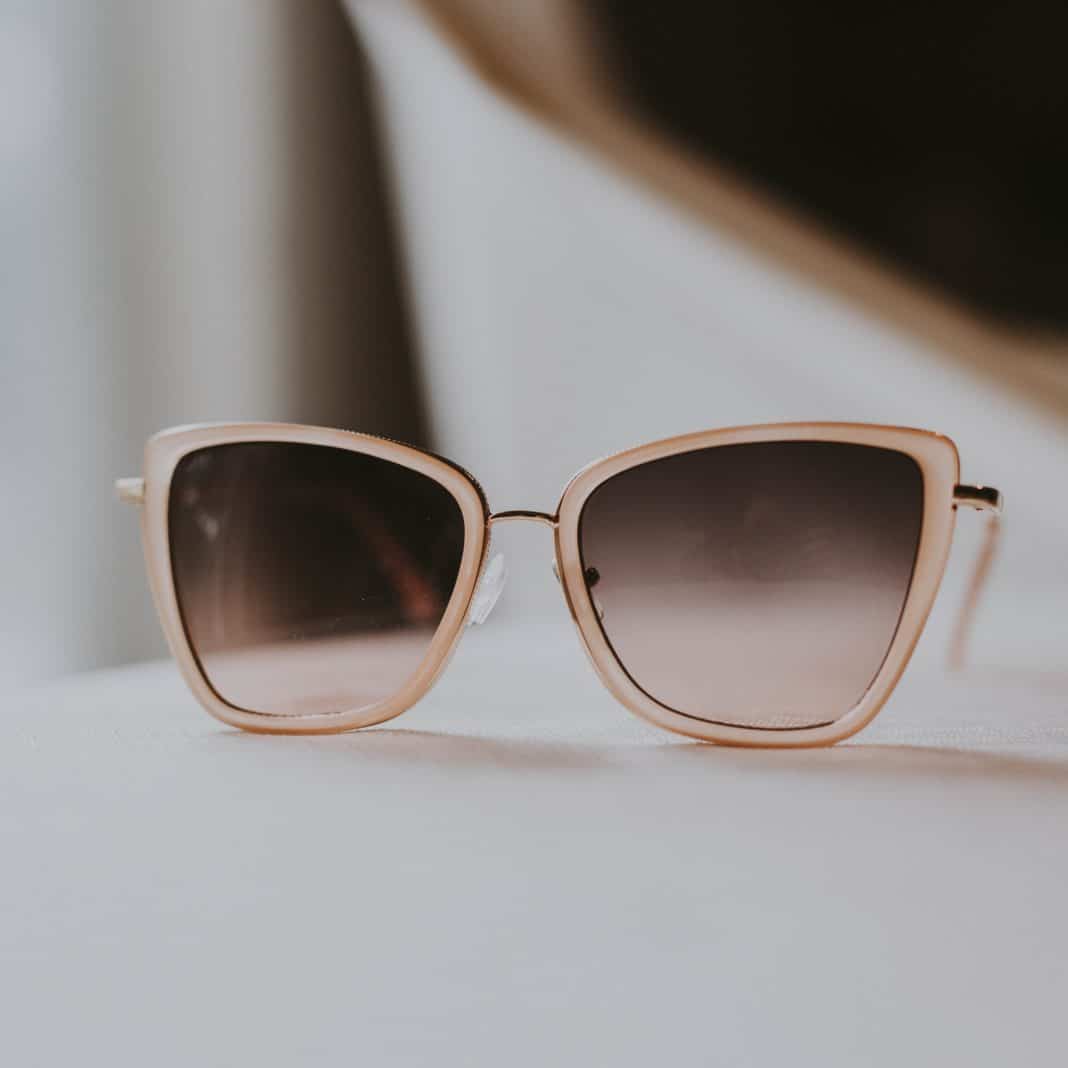 This one should go without saying but you'd be surprised at how many people forget to bring sunglasses. Don't be that squinting tourist who has to cave and buy a pair of Mickey Mouse shades. Bring your own pair and a strap so they don't fall off when you're on the rides.
15. Hair Ties
Ladies, we've got you covered. We know that nothing's worse than hair in your face on a hot day. Well, skip the sticky mess and sweat. Bring some hair bands and a few extra for some friends. You never know when you're going to need them.
16. Baseball Cap
If it's a scorcher and sunglasses just aren't going to cut it, bring a baseball cap. Not only does it look cute but it also provides you with extra shade from the sun and prevents that post-sunburn red lobster phase. It's an easy tip that doesn't necessitate looking like the ultimate tourist.
17. Swimsuit for Waterpark
Are you going to Blizzard Beach? Make sure you bring your swimsuits! This park is such a blast. We can't think of a better way to cool down in the Florida heat than hitting up one of the best water parks in the area. Bring a swimsuit cover up too and some towels when it gets cooler in the evenings.
18. A Few Extra Things If You're Staying In the Disney World Hotels
Will you be staying in any of the Disney World hotels during your trip? If you are, you're going to need to pack a few extra items. Here's a small additional Disney packing list for those who will be staying a bit longer at the park.
Shirts (t-shirts and tanks)

Windbreaker

Shorts

check

Underwear and Undergarments

check

Pajamas

check

Comfortable Walking Shoes

check

Flip flops (for pool)

check

Laundry supplies if hotel doesn't offer laundry service

check

Most toiletries can be acquired at the hotel's front desk (e.g. toothbrush, toothpaste, dental floss, shavers, shower cap, shampoo, conditioner, lotion, shavers, etc.)

check

ID and debit card

check

Booking confirmation

check

Proof of auto insurance

check

Any needed medications

check

Rental car

check

Magic bands or park tickets
Check Off Your Disney Packing List. Let's Go!
Now's the best time to visit Disney. We hope you enjoyed reading our complete Disney packing list. Do you have any essential items you can't live without that didn't make it on our list? Let us know your favorite tricks of the trade below.
Questions or Comments
Last but not least, do you have any questions or comments for us? Feel free to leave us a message below and we will be sure to get back with you soon.
Related Article: Europe Packing List: The Do's and Don'ts of What to Bring