If you love the great outdoors, you'll love the Men's MOHEM Poseidon Mesh Walking Shoes.
Whether you're boating, fishing, hiking, or just generally getting out in the muck, these shoes will be your best friend. The Men's MOHEM Poseidon Mesh Walking Shoes aren't slip-on styles. They're a great combination of breathable lycra, leather, and cloth. This means they can withstand a lot of wear and activity, especially when it comes to water.
They're Stylish
While most water resistant shoes are anything but stylish, these shoes are a game changer. They're actually a style you'd want to wear. If you ask us, you should jump on these. Fashionable men's hiking and outdoor shoes don't always come easy. Keep a pair handy for road trips and hiking adventures.
Men's MOHEM Poseidon Mesh Walking Shoes Features and Benefits
Like all of the other travel shoes we review on our site, these MOHEM Poseidons have several essential features we just can't live without.
Durable
Credit: Amazon
First things first. The number one thing to seek in a good pair of travel shoes is durability. We've read numerous travel reviews. Travelers laced them up and went kayaking, got them soaking wet crossing shallow streams and creeks, and used them for cliff diving. Despite their $25.99 – $35.99 price tag, these shoes hold up great. So the moral of the story is… Going to the beach? These are the shoes for you. Are you going boating? These are the shoes for you.
When you're traveling in a foreign country, you need shoes you can count on. Whether you're hiking or backpacking during the heat of a European summer or exploring jungles in Costa Rica, these shoes will get the job done. We swear by them.
Why They Beat Out Competitor Brands
While many other popular shoe brands like New Balance and Skechers offer great walking shoes, they don't offer the luxury of taking them into rough and dirty terrains. They just won't hold up. While we like these shoes, they're easy to clean so you won't mind getting them dirty.
Comfortable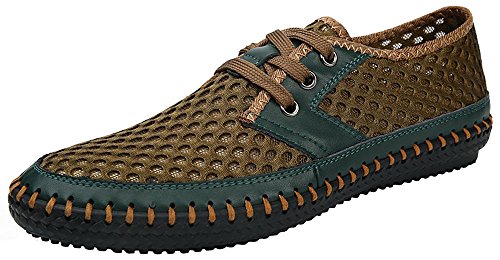 Credit: Amazon
For water resistant shoes, they're still very comfortable. Even when you put them on barefoot and splash around, they won't rub and cause blisters. We wouldn't recommend going barefoot for all day use though. The other thing is they dry very well; you can easily romp around the water with these and then wear them in the city a few hours later. While the company's tech specs don't specifically note it, the shoes feel like they offer pretty good shock absorption too.
Water Resistant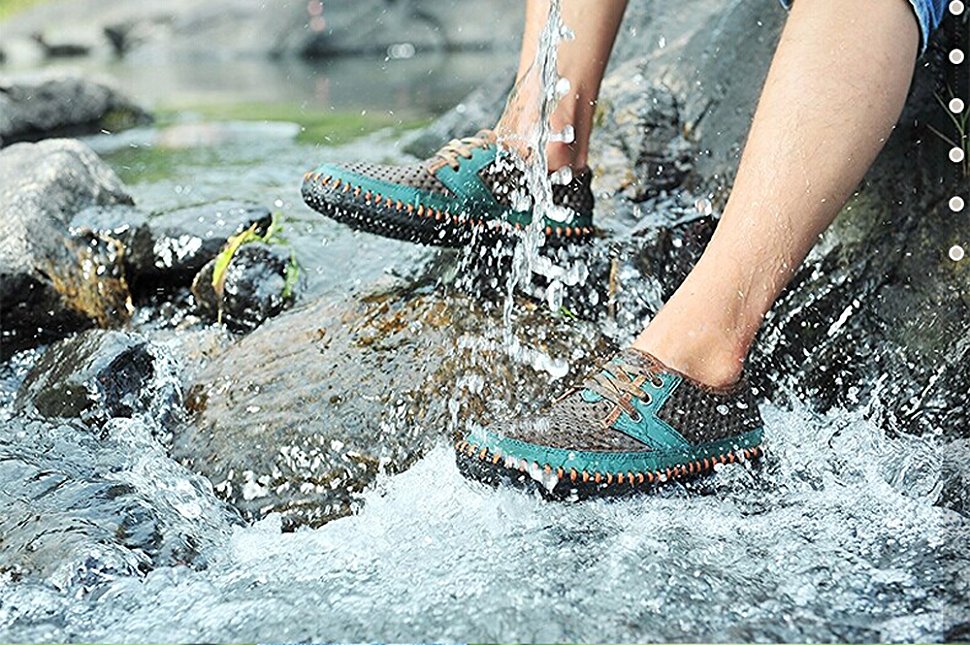 We mentioned this already but it's worth emphasizing. Because these shoes are made from materials that are mostly water resistant, they're easy and breezy to clean. They're basically begging you to drag them through the mud.
They Come In A Variety of Colors
Credit: Amazon
On Amazon, you'll find a wide selection of colors to choose from. This variety of tones makes it easy to pick just the right pair for your style needs. There are twelve different colors to choose from, in varying shades of black, brown, blue, gray, yellow, and green.
Great Breathability
Last but certainly not least, these shoes have great airflow. Some shoes suffocate your feet. These don't. On a hot summer day when others are sweltering and your feet are cool, you'll be singing the praises of the MOHEM poseidons. This is particularly appreciated when you're on a bit of a longer trek.
What Travelers Are Saying About the Men's MOHEM Poseidon Mesh Walking Shoes
Travelers praise the Men's MOHEM Poseidon Mesh Walking Shoes for holding up under imperfect conditions and keeping them safe on their adventures. A few reviews that stuck out to us the most mentioned how they held up nicely kayaking, out on the river, snorkeling, and around the beaches of Mexico.
They Work Well for Hikes
Surprisingly, plenty of travelers also loved wearing these shoes on an easy to moderate hike. One traveler said "I was amazed at how well they held up on my hike. It was fairly difficult with over 1,500 ft. elevation rise. The trail was muddy and slippery from a rainstorm. The shoes were soaked from the rain/swimming. I didn't even wear socks with them while hiking. They performed wonderfully and I didn't get any blisters or sores. I seriously love these shoes!"
Important to Note
You will not believe how light and comfortable they are

Hop over rocks and through the water with exceptional grip

Swimming is very easy and it does not feel like your feet are too heavily weighed down

check

You'll even be able to shove these in a pair of diving fins for snorkeling without too much trouble

check

The shoes fit snug around the ankle so you rarely have to clear them from sand or small rocks

check

The laces are sturdy so you can tighten them down as tight as you wish or keep them loose
Other Comfortable Sneakers That Are Perfect for Traveling
Looking to buy a second pair of men's travel shoes? Here are a few of our other favorite picks. Take a look. You might just find that perfect style.
Dreamcity Men's Water Shoes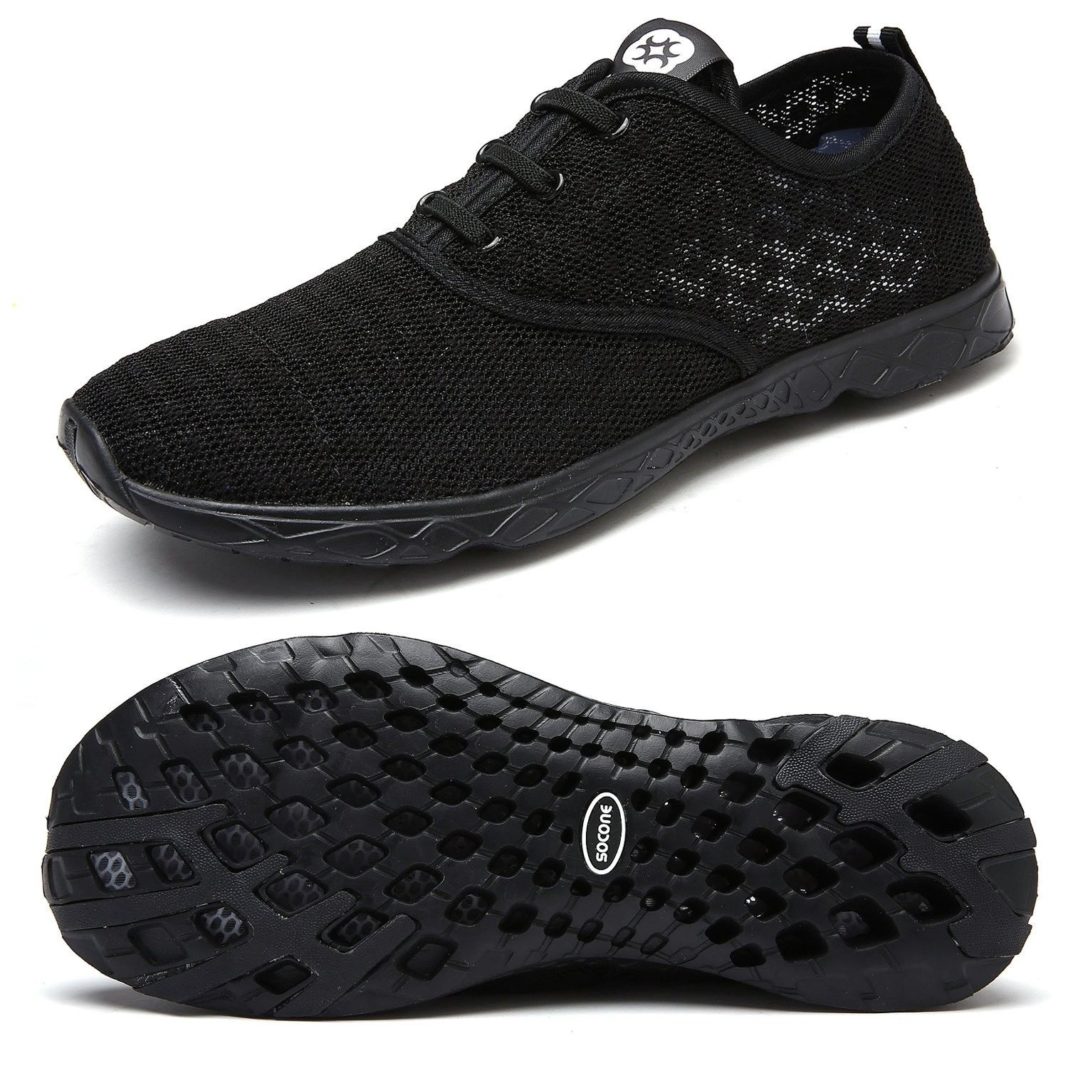 Here's another pair of men's water resistant shoes for your viewing pleasure. We can't say enough about the Dreamcity Men's Water Shoes. Furthermore, they are not only are they comfortable to walk around in but they dry out very quickly. A well-designed light mesh fabric allows your feet to breathe and the Solyte midsole provides excellent bounce back and durability. Another thing we like is they're super easy to pack.
Pro Tip:
You can take an extra pair since they don't take up that much luggage space. We say wear one and pack one. It does take a little bit of getting used to the mesh pattern underneath your feet but after all day of walking, you'll be happy your feet don't ache. Maybe it's just us but we swear it feels like you're getting a foot massage when you're walking. It really doesn't get any better than that.
NIKE Men's Tanjun Sneakers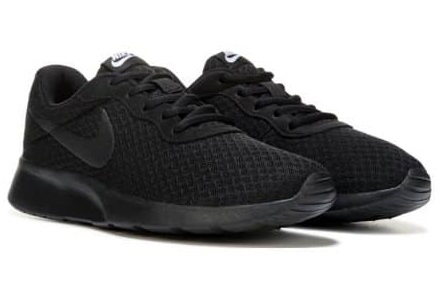 Combine style and comfort with the simplicity of the NIKE Men's Tanjun Sneakers. Fans of the Nike Roshe will love these. The lace-up front and Swoosh branding hold true to the classic style. A sleek minimal look makes it easily transferable from the streets to more formal settings, and the coloring makes it easy for styling.
A padded collar and tongue prevent ankle rubbing while the textile lining and cushioning insole bring shock absorption and cushioning for your arches into the mix. Travel reviewers described them as light, cool, comfortable, and maybe even flawless.
Rockport Men's Eureka Walking Shoes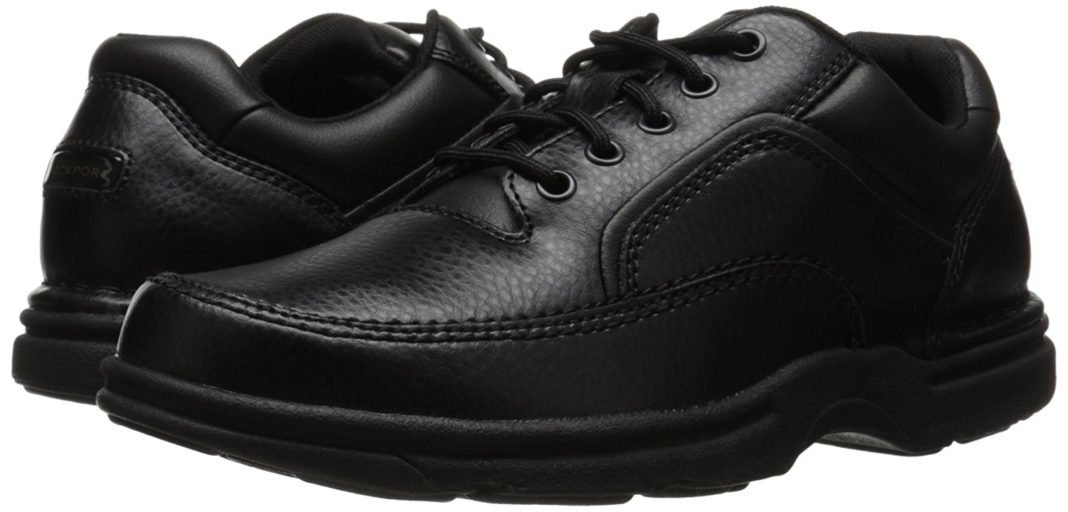 We were pleasantly surprised to find the Rockport Men's Eureka Walking Shoe. Like us, you probably thought that dress shoes were one thing and finding the most comfortable sneakers was another. Well, Rockport just broke the mold and we've never been so happy to be wrong.
The latex footbed provides a soft cushion to walk on for hours, while moisture wicking and mesh lining offer ultimate breathability. In addition to a sleek stylish outer design, the rubber outsole provides great durability. You can literally take these shoes from the streets to a classy dinner and nobody would know. This is a style we can get behind.
Pros and Cons of the Men's MOHEM Poseidon Mesh Walking Shoes
Here is some additional helpful information to give you an overview of the Men's MOHEM Posiedon Mesh Walking Shoes. Just consider this the Cliff Notes version of online shopping.
Pros:
The upper mesh screen of the shoes allows for great breathability. Your feet will stay cool and comfortable all summer long.

Weighing in at only 8 oz., these shoes are extremely lightweight. You'll never suffer from foot fatigue, even walking around all day.

These are excellent water resistant shoes that hold their grip in a variety of conditions and dry out quickly.

check

They collapse down to a small size for super easy packing, even in a carry-on bag.
Cons:
If you're looking for travel shoes with robust support, these are not the walking shoes for you. Consider the Brooks Addiction Walking Shoes instead.

Shouldn't wear without socks.

Not machine washable.
Invest In A Durable Pair of Shoes for Your Next Adventure
When you're traveling, there's nothing more important than investing in a solid pair of travel shoes. The Men's MOHEM Poseidon Mesh Walking Shoes offer a great buy. They're durable, comfortable, water resistant, super lightweight, and offer great breathability. We're sure you'll see them all over this summer. This trending style is certainly a steal.
Questions and Comments
Do you have any questions or comment for us? Perhaps you have a favorite travel shoe you'd like to tell us about. Feel free to leave a message for us below. We love hearing from you and will be sure to get back with you soon.
Related Article: Most Comfortable Sneakers For Fashion-Conscious Travelers