As an avid travel junkie, there are a number of places on your bucket list you want to see throughout your lifetime. If you've been told you have to have a lot of money saved to even scratch the surface, we've got good news for you. You don't. There are plenty of gorgeous, cheap beach vacations you can enjoy on a relatively small budget.
So where do you find these cheap beach vacations? They're all over the world. Exotic locales, alluring waters, and wallet-friendly adventures await you. For some, the flights are the priciest part. But once you're there, you can find inexpensive lodging and fantastic dining that feels nothing short of the VIP treatment.
Start Saving Up
So, start saving up those flight points for cheap beach vacations now, because summer's coming in hot. Before long, you'll be checking all your dream destinations off your bucket list. Just remember to send us some photos along the way.
Ahead, you'll find some of the most glorious sandy stretches, azure skies, clear waters, and plenty of sunshine along the way. And don't worry. This isn't annoying click bait. These places really are inexpensive. Read on to see a boatload of cheap beach vacations you should definitely take.
1. Corfu, Greece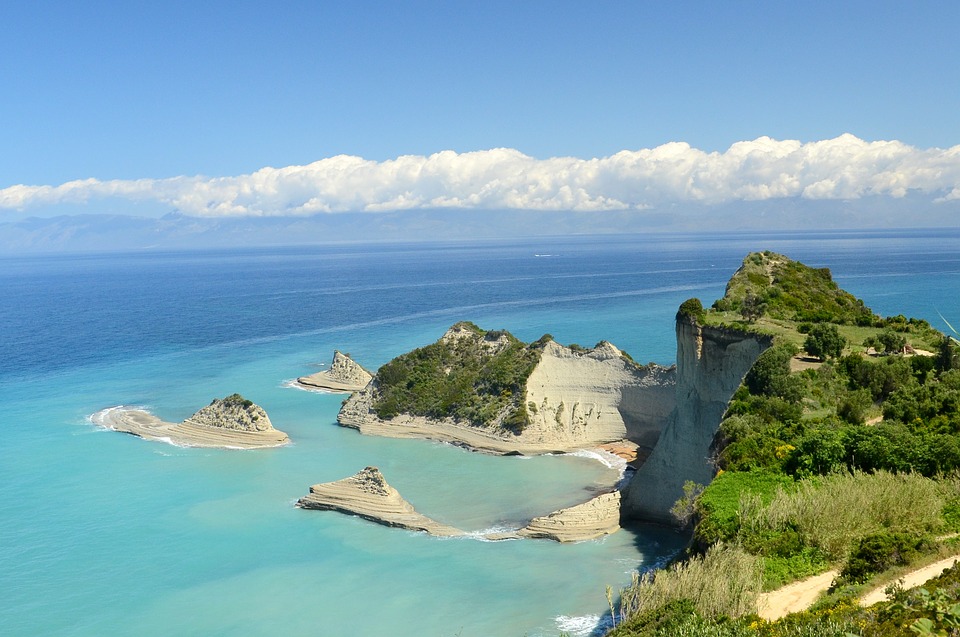 Okay, you're probably thinking we're crazy. 'How could Greece be one of the cheap beach vacations?' Well, it's no secret that their economy has been struggling for the past decade. As a result, the country has found itself on plenty cheap beach vacation lists as of late. Tourism is a great way to help out the locals.
While we're in love with many of the Santorini and Mykonos beaches and hotels, we're going to skip over those pricier options. Consider instead the Greek island of Corfu. This stunning escape is perfect for traveling on a budget. Hotels, restaurants, and activities are all pretty cheap. In addition, many Corfu hotels and resorts offer all-inclusive options, featuring numerous pools and world-class dining.
Things to See While You're There
Of course, there are quite a number of things to see and do on this beautiful island. We're going to narrow it down a bit and give you the top three. First, go see Paleokastritsa. This village in northwestern Corfu is absolutely stunning and holds a ton of history. It has been suggested to be the mythical island of the Phaeacians and the bay is believed to be the spot where Odysseus disembarked and met Nausicaa for the first time.
Second, check out the Monastery of Paleokastritsa, dating back to 1225. This scenic hilltop monastery boasts beautiful white stone wall architecture and holds fascinating religious objects. Last but not least, soak up the sun on the beautiful sands of Sidari. This settlement located in the northern part of Corfu is home to only a few hundred residents. Even so, the beaches, nightlife, waterparks, and gorgeous natural cliff scenery has yet to disappoint.
Here's A Pro Tip:
Save big bucks by flying into another European country and then catching a flight from there to Greece. Flying directly from your home city to Greece, particularly a smaller island like Corfu can be costly. Once you're in Europe, flying from country to country is ridiculously cheap.
For example, if you're flying out of LAX, book a one-way flight to London, and then a short flight to Greece. From there, you can choose the cheapest city to fly home out of. The same principle applies to any city you want to visit in Europe. This tip will save you hundreds, if not thousands of dollars on airfare alone.
2. Algarve, Portugal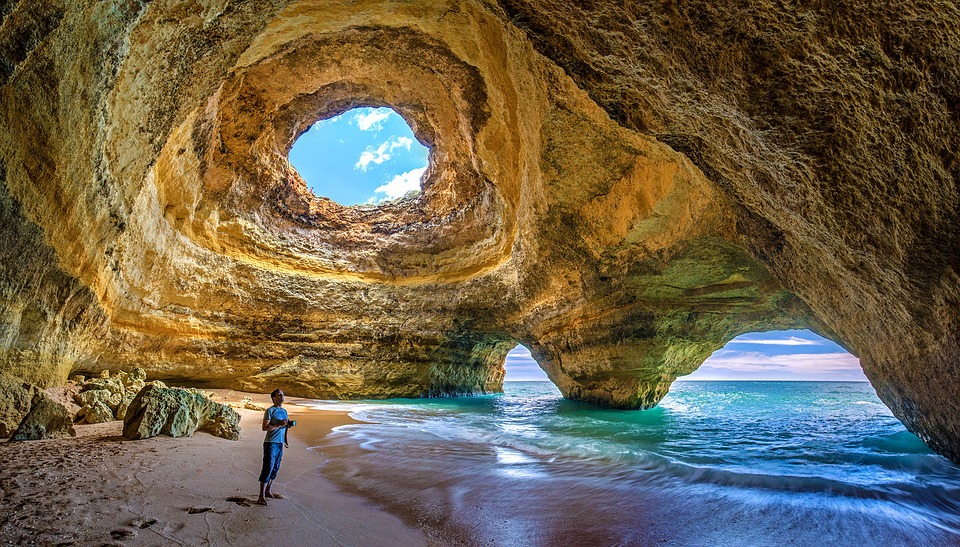 While Lisbon is Portugal's most popular tourist city, Algarve is a worthy destination in its own right. Thanks to a balmy year-round climate and enviable 300 days of sunshine, this city offers gorgeous sands you can enjoy any time you'd like. It gets even better. Algarve is also one of the top hot spots for cheap beach vacations in Europe. With mid to high-range hotels starting under $50 USD a night, it's safe to say the cost of accommodations has never been better.
Things to See While You're There
Bordered by craggy cliffs and hidden caves, the beaches here are obviously the biggest draw. More than 150 of them grace this city, rolling out their sprawling golden shores. For the quintessential Algarvian sand, make your way over to Praia da Marinha, one of the most celebrated stretches of surf and turf.
Rather than diving right in, opt for a short hike first. No, this isn't what you signed up for. It's even better. Take the cliff top walk from Praia do Vale de Centeanes in Carvoeiro, about three and a half miles away. This spot makes for some prime beach hopping.
The gorgeous Tivoli Carvoeiro Algarve Resort opened last April following a five-star renovation and its world-class spa debuted last June. When the sun begins to set, head over to the Skybar for some cocktails and enjoy an otherworldly sight of crystal clear water and a dramatic coastline.
3. Playa Del Carmen, Mexico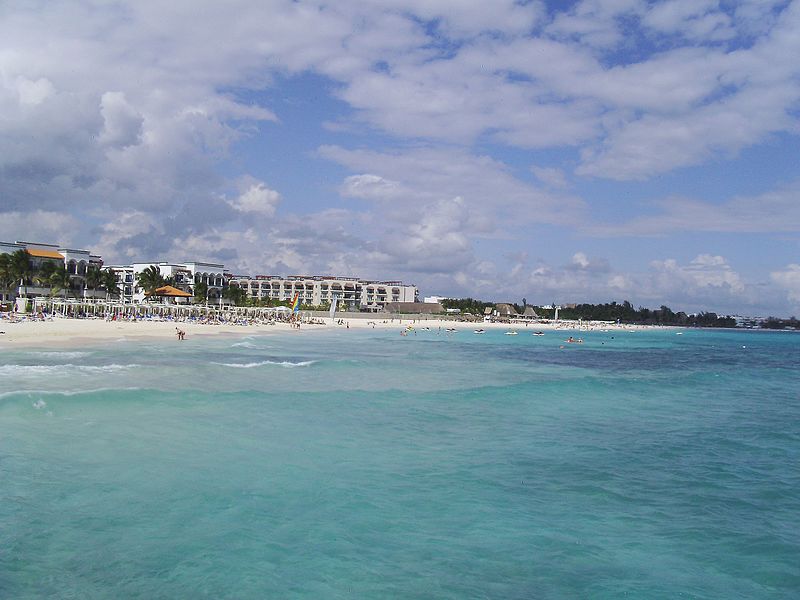 Scoping out the best cheap beach vacations in Mexico often means forgoing your hopes of peace and quiet. While this might be the case with Cabo or Cancun, it's not an issue at Playa Del Carmen. This dream stay is only an hour away. Here, you'll find a myriad of nice, budget-friendly resorts and a lot of all-inclusive stays too. Even though summer is peak season, many hotels still offer deals at this time and day trips to historical sites like Cozumel and the Mayan ruins of Chichen Itza and Tulum are relatively affordable.
Things to See While You're There
First things first. Tempting as it may be, don't just plop down on the first stretch of white sand you see. There are so many amazing things to see and do in Playa Del Carmen, Mexico. For one, just take a look at Point Esmeralda. This scenic white sand beach offers the ultimate playground for adventure seeking travelers and locals alike. Jump in the warm turquoise waters and explore the shallow, limestone sinkhole for swimming.
Chichen Itza is another site so worth seeing. This complex scene of Mayan ruins sits right on Mexico's Yucatan Peninsula. A massive step pyramid known as El Castillo dominates the ancient city surroundings, having thrived from 600 AD to 1200 AD. Graphic stone carvings still survive on ancient sporting courts, Temple of the Warriors and the Wall of Skulls. If you go at night, you're in for a particularly special treat. Nightly sound and light shows illuminate the architecture's sophisticated carvings, bringing the Mayan world to life before your very eyes.
4. Utila, Honduras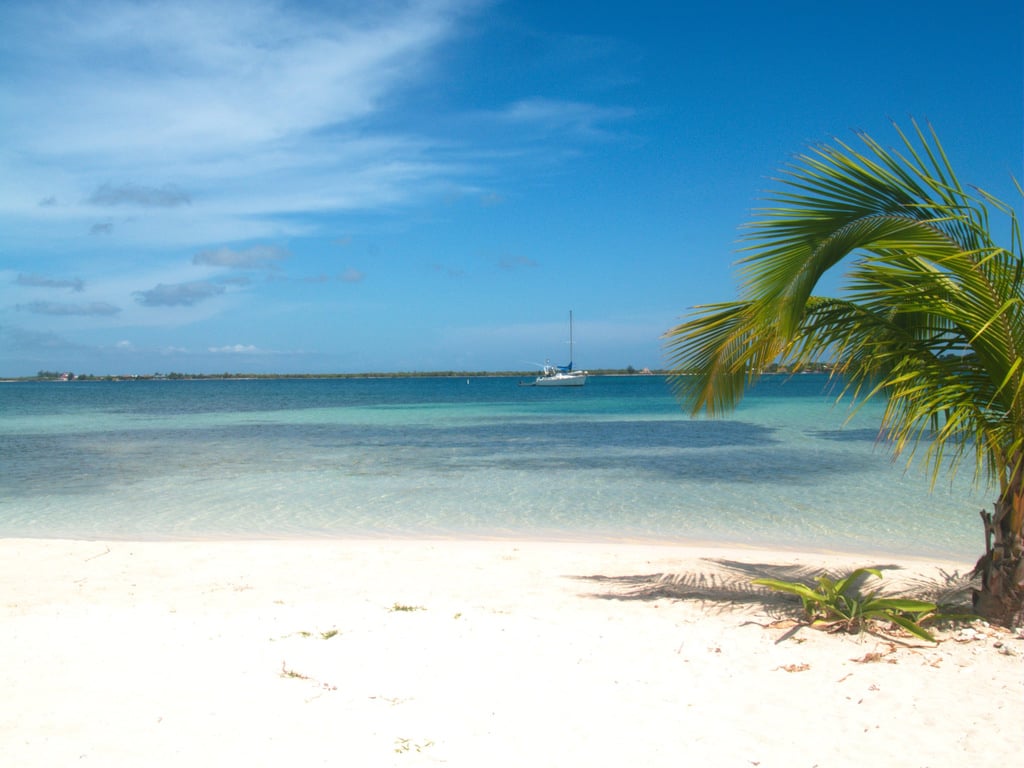 Come and enjoy a little sliver of paradise in the heart of Central America. While Utila only measures about 8 miles long and 3 miles wide, it offers 60 amazing dive sites, places to swim with whale sharks, and some of the cheapest scuba sites in all of the Caribbean. The prices are nothing short of incredible. For around $155 USD a night, you can rent your own private island, complete with a fully-furnished house. This Honduras paradise offers cheap beach vacations something right out of a dream.
Things to See While You're There
If opt out of renting your own island, stay at the amazing, all-inclusive Deep Blue Utila resort. This five-star Gold Palm IDC resort has it all. Set in the beautiful location of Pretty Bush, you'll find yourself surrounded by coconut palms swaying in the breeze of gentle offshore winds.
The rooms offer a spacious and comfortable stay with private balconies overlooking the white sand beach and waters of the Caribbean. From the beach, guests have access to unlimited shore diving day and night on three of the best south dive sites. Last but certainly not least, get the travel shots of your dreams swimming with amazing gentle giants, whale sharks. Just make sure to bring your GoPro.
5. Naples, Florida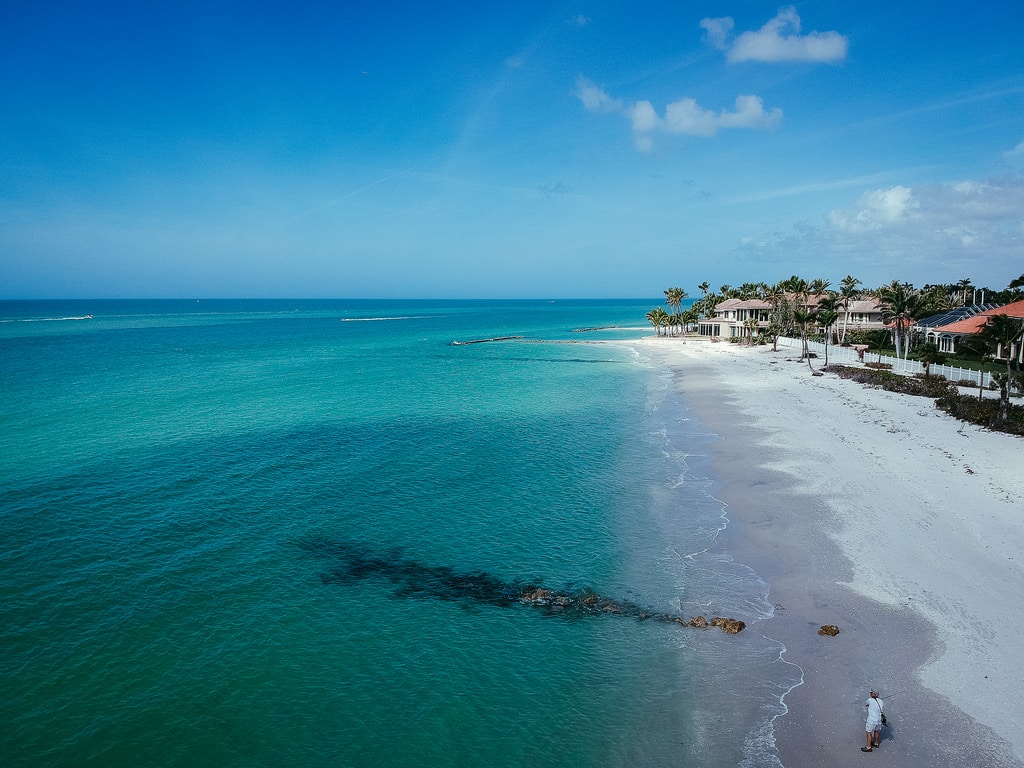 This Florida hideaway was ranked the best beach town to live by WalletHub. Even if you can't live in this dreamy city, you can adventure there for one of your bucket list cheap beach vacations. Home to friendly locals, gorgeous nature tours, and tons of restaurant options, it's easy to see why people never want to leave. If you're looking to hit up Miami too, Naples is only a two-hour drive away.
Things to Do While You're There
Perched on the Gulf of Mexico in the southwest corner of the sunshine state, Naples is known for its fashionable shopping centers, world-class culture, and sophisticated dining. Travel in the shoulder or off-season and you'll walk into some pretty good deals. No matter what time you visit, there is always something fun to do. Popular options include visiting the Naples Zoo at Caribbean Gardens, spending a night at the La Playa Beach & Golf Resort, and cooling off on the local Collier County Parks water slides.
6. Key Largo, Florida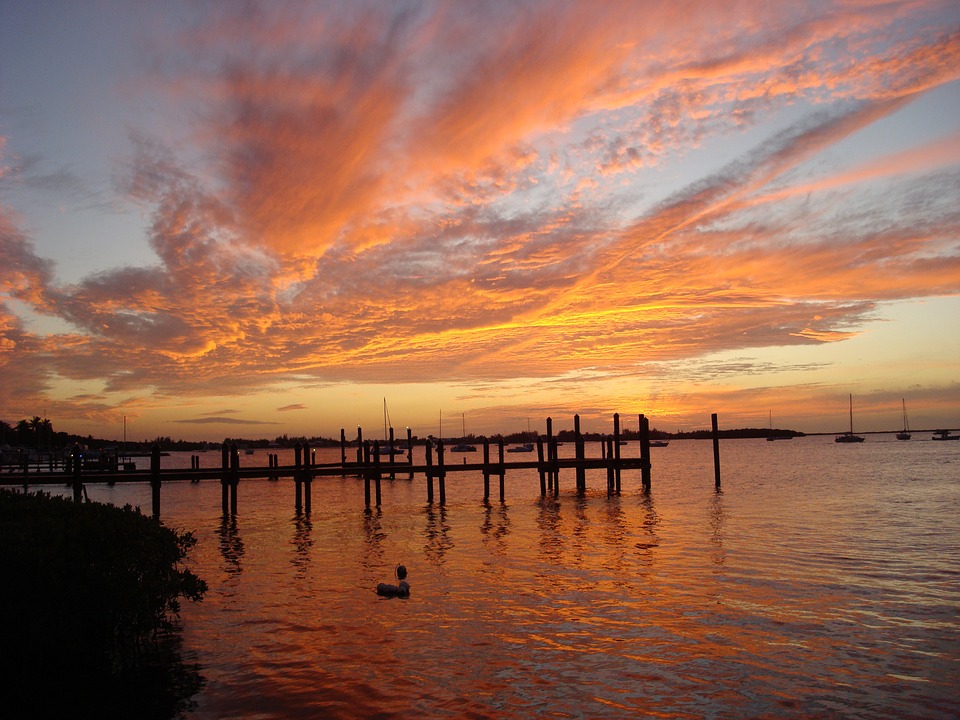 Visit Florida. Some of the most amazing cheap beach vacations can be found in the Florida Keys. This entryway in the Keys is a great place to stop for conch fritters at Alabama Jack's, take a canal tour, or dive with the fishes (sharks included) at John Pennekamp Coral Reef State Park. If you can only pick one thing to do here, go snorkeling or diving. This coral reef state park is absolutely breathtaking.
You can reserve a snorkel tour (for about $100 USD for two adults) in advance of your trip. When you arrive, check in to the location, rent your gear, and they'll give you directions on how to get to there. Here's a pro tip: Invest in underwater housing for your DSLR or a GoPro before you go.
Don't fall for the underwater camera bag trick. The bag will fog up underwater and you won't be able to get clear photos of all the gorgeous marine life. It's also very difficult to push the buttons on your phone to take a picture underwater due to the pressure of the ocean. Take it from us. Don't be cheap. It's worth it to spend a little more on gear here. The snorkel or scuba diving gear will be provided to you by your tour company.
Things to Do While You're There
Make sure to take a tour of John Pennekamp Coral Reef State Park. While visiting, go see the underwater Christ of the Deep Statue. This barnacle-ridden statue of Jesus stands around eighteen feet tall in twenty-five feet of water. Make sure this is one of the stops you take on your snorkel tour before booking. It is definitely worth it. Here's a heads up though. It's a popular spot – like a really popular spot.
Sometimes, there are so many boats docking to the surrounding buoys that there is no place for your tour boat to dock and you to get off and swim. Make sure it's not too crowded of a day. Splashing around with other tours with flippers all trying to get a picture can be really annoying. Especially when they're splashing you in the face. Okay, moving on.
7. Key West, Florida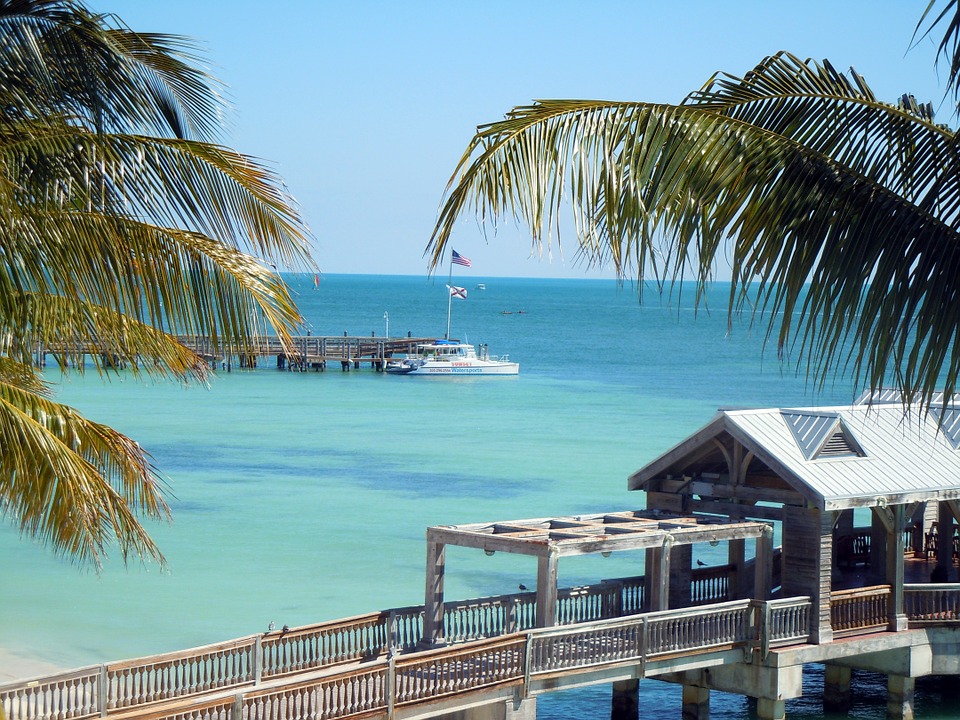 This is one of our favorite spots for cheap beach vacations. Park your car down at the Old Town Garage in the Historic Seaport and you can walk from there or ride the cute trolley to get around. Biking is another great way to explore the Keys.
Things to Do While You're There
There are several must-see attractions, like the Custom House, Key West Butterfly Conservatory, and the Ernest Hemingway Home and Museum. For the best views in the city, climb up 88 steps to the top of the historic Key West Lighthouse. Then, to finish off the day, take a Red Sails in the Sunset cruise. We swear the sky has never looked more beautiful.
8. Puerto San Jose, Guatemala
Credit: Hotel Soleil Pacifico
The locals have been vacationing here for years but to tourists, Puerto San Jose, Guatemala is a best-kept secret. If you're seeking gorgeous shores and cheap beach vacations, look no further. This historic port city is the ultimate gem. Offering a rich cultural experience and beautiful natural scenery, the beaches here stay quiet and family-friendly year-round. Due to a resurgence of the local fishing trade, the destination also offers some of the most delightful and affordable seafood dining options. Flights to Guatemala City from LAX and JFK start from around $400 USD round trip.
Things to Do While You're There
Spend a few nights at Hotel Soleil Pacifico, a bright and breezy resort that won't drain the bank. Offering three large outdoor pools and a walking distance from the beach, you'll be sure to soak up plenty of Vitamin D. Nightly rates start from $120 USD.
9. Depoe Bay, Oregon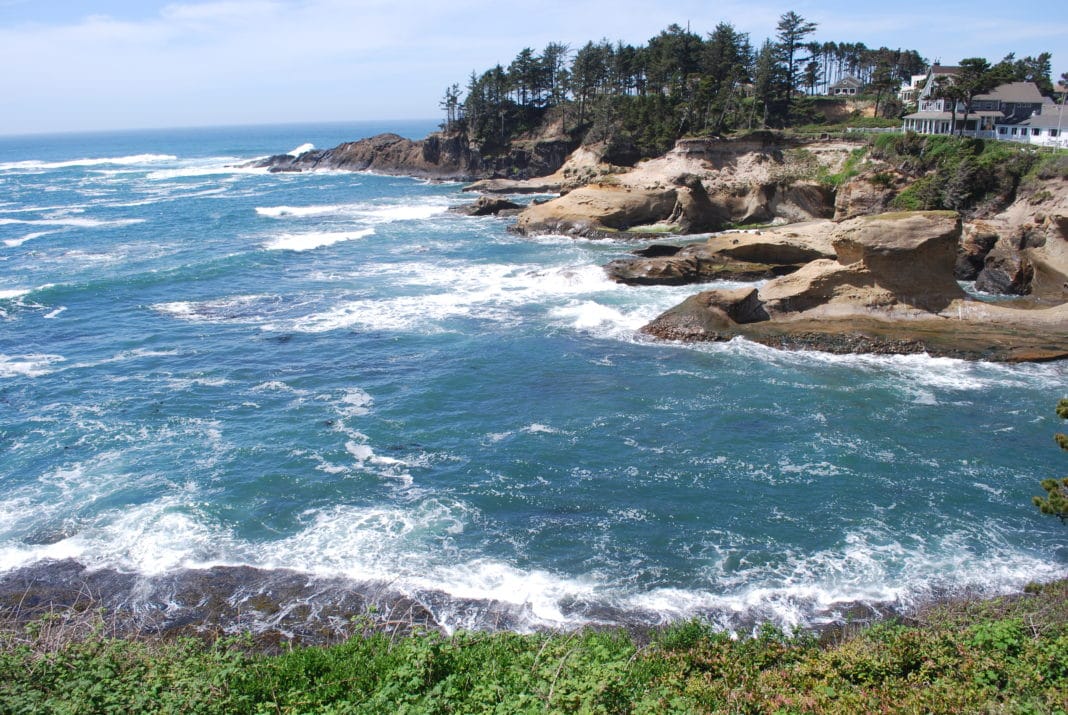 When you're searching for cheap beach vacations, you probably didn't think about Oregon. But you should. Airline prices are great this time of year. If you're looking to catch a flight, Portland is generally a cheap city to fly into.
Things to Do While You're There
Dig your toes in the sand and then rinse off up close with the marine life. From March to December, Depoe Bay Oregon is a point of migration for majestic gray whales. During the summer months, they arrive in droves and set up their homes along the shores of the bay. At the docks, you can also spot sea lions and seals basking in their share of the June warmth. If you're anything like us, a little animal therapy is all you need to get away from it all.
10. Varadero Beach, Cuba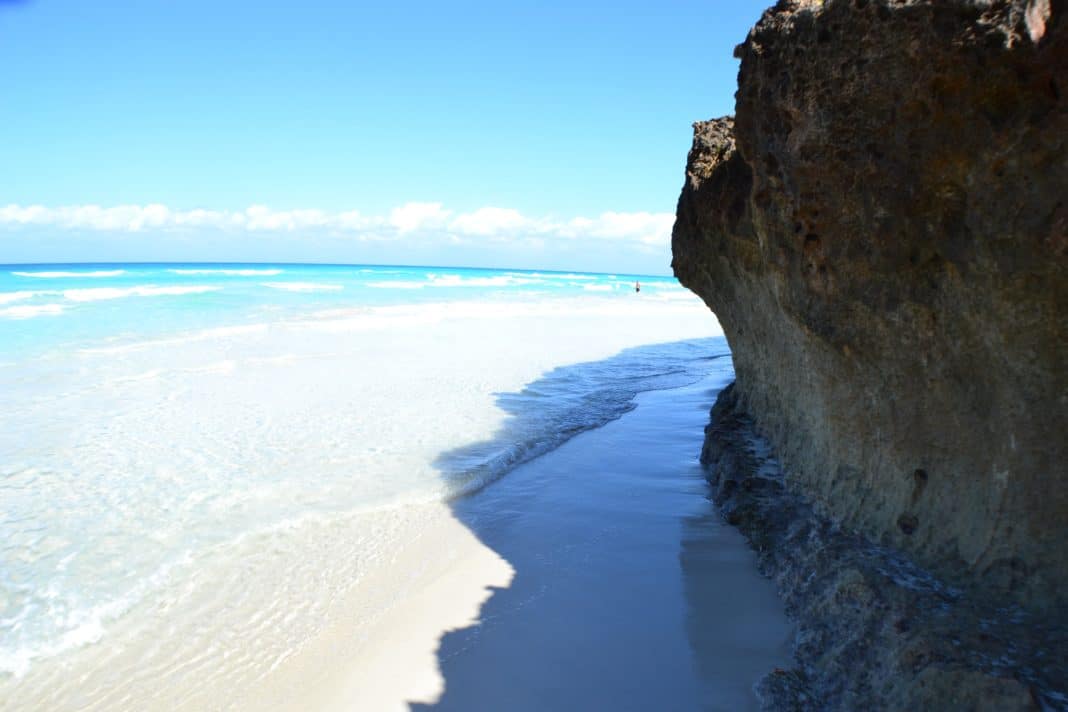 Cuba has been a long-time hot spot for cheap beach vacations. With the American travel ban lifted, it's more popular than ever. While most tourists flock to Havana, we've been scoping out a less popular (but just as dreamy) area. There's no shortage of all-inclusive resorts, perfect for the budget-minded traveler.
To get the most bang for your buck, consider booking your stay at the Roc Arenas Doradas. Their standard double rooms offer plenty of space for two people, averaging around $100 USD a night during the month of August 2018. While the resort offers plenty of great features, its proximity to the beach is its number one draw.
Things to Do While You're There
White sands and crystal clear blue waters invite you to a perfect escape. After spending hours soaking up the sun and swimming in the ocean, have some fun exploring the nearby tropical rainforests and hidden caves.
11. Pedasi, Panama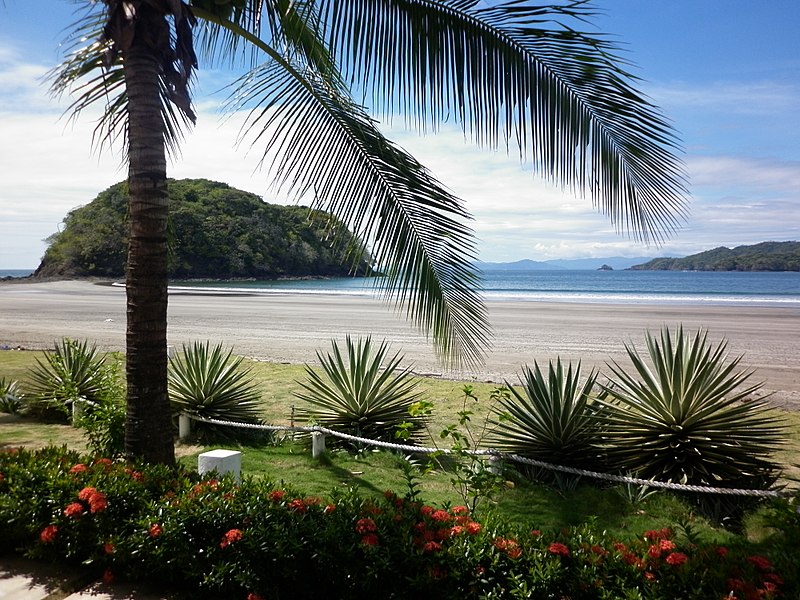 If the touristy scenes of Mexico and the Caribbean don't cut it for you, check out Pedasi. In the world of cheap beach vacations, everything here is perfect. If you time it right (aka look at Skyscanner.com), you can score a round-trip flight to Panama City from most major U.S. cities for around $300 USD. From there, you can take a short, cheap flight to Pedasi.
When you visit, we highly recommend booking a night or two at El Sitio Playa Venao. Scope out the best spot on a porch front hammock and watch the waves roll in. Standard rooms generally run around $90 USD a night.
Things to Do While You're There
Here, you'll find picturesque mountain views, stunning beaches, a vibrant downtown area, and activities galore. Horseback riding, surfing, diving, fishing, and hiking are just a few of your options.
12. Costa Rica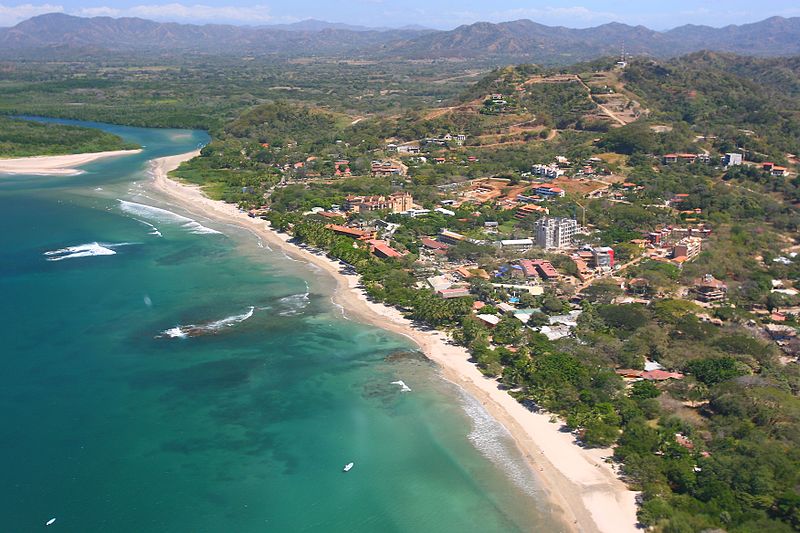 Jungle paradise, anyone? For anyone seeking the ultimate tropical cheap beach vacations, head to Costa Rica. Despite its growing popularity as a surf travel spot, its ecosystems remain largely undisturbed and its shores, undeveloped. Book ahead of time and score yourself a cheery, affordable Airbnb. These picks are gorgeous. Just because you'll spend most of your time exploring doesn't mean you shouldn't have the best accommodations too.
Things to Do While You're There
Where do we even begin? We have so much to say. Since there are so many things to do, we've unpacked them in full features. For a full feature, read up on why Costa Rica is the perfect budget-friendly destination and for top spots to visit while you're there.
Get On It!
These cheap beach vacations won't last forever you know. Get on it and score the deals while you can! We hope you enjoyed reading our list of the best places to visit for budget-friendly travel. If you have some favorite spots to visit, questions, or comments, let us know. Feel free to leave a message below and we'll be sure to get back with you soon.
Related Article: 31 Amazingly Cheap Travel Destinations for Your Bucket List