Planning a Trip to Costa Rica, but Not Sure Where to Begin? Here Are the Best Places to Visit in Costa Rica.
There are tropical rainforests, serene beaches, national parks, volcanos, and plenty of wildlife. If you want an adventure and you want beauty, then Costa Rica is the place to go. We hope you like the outdoors because outdoor activities are abundant in this country. Travelers have so many options: swimming at beaches, ziplining through rainforests, hiking up mountains, and more. This Central American country is nothing short of majestic and fun. With an unending list of things to do and see in Costa Rica, we know it can be a difficult task trying to figure out what to do during your trip. To help ease the planning stage of your trip, we are revealing the best places to visit in Costa Rica. Get ready to pack every moment of your vacation with adventure. You will want to take advantage of all these top things to do while visiting Costa Rica.
1. Monteverde Cloud Forest Biological Reserve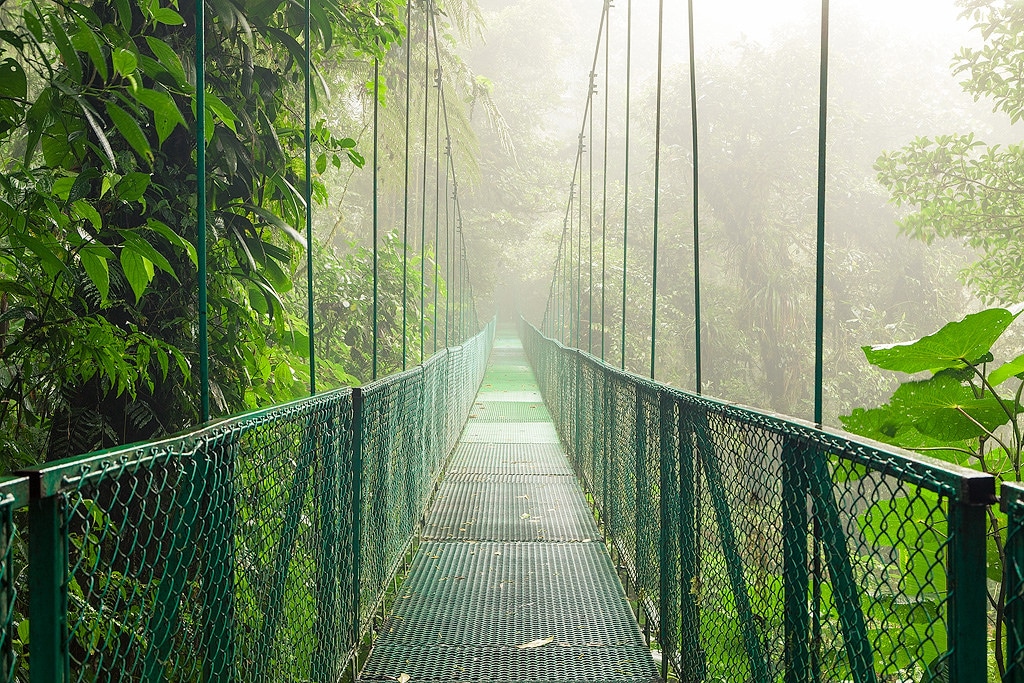 Credit: Juhani Viitanen
Monteverde, translated to "Green Mountain," is just that. Lush greenery sweeps the area and clothes the mountains. Clouds touch soil, creating a misty walk through this reserve. Being a cloud forest, Monteverde Cloud Forest is wet year-round. This unique opportunity to walk within the clouds is one that travelers cannot miss out on.
If you wish to step into rich wildlife, then for you, Monteverde may be the best place to visit in Costa Rica. With hundreds of types of birds and even more plant species, Monteverde is home to impressive wildlife, restful hiking trails, famous hanging bridges (check out Sky Walk when you are there), and thrilling ziplining. There are many animals and plants that call this forest home, so you never know what or who you might find on a trip to Monteverde Cloud Forest Biological Reserve. If you want a guided tour of the area, guided walking tours are also offered year-round at the reserve. On these tours, travelers will hear a vast amount of information about the wildlife tucked within this tropical rainforest.
Monteverde Cloud Forest is located in the Northern Plains of Costa Rica. In comparison to other tropical forests in the country, Monteverde Cloud Forest stands out for its refreshingly cool temperatures. You are walking through clouds, after all. The wide assortment of beautiful wildlife and vibrant plantlife will leave you feeling refreshed as well.
2. Arenal Volcano
Credit: Sandy McRuer
Arenal Volcano is located in northern Costa Rica. Standing at 5,000 feet tall, Arenal is a popular attraction for travelers visiting Costa Rica. Not only is the volcano itself a sight to see, but there is also much to do surrounding the volcano. For instance, the largest lake in Costa Rica, Lake Arenal, is found at the base. In addition, there trails to hike on, waterfalls to see, and natural hot springs to soak in (which we will discuss next. Stay tuned).
While travelers cannot hike up the volcano itself, there are certainly places to hike in Arenal Volcano National Park. Arenal Volcano National Park offers guided walking tours for travelers to take advantage of too. As far as best places to visit in Costa Rica, we highly recommend a trip to Arenal Volcano. Even if you only have time for a quick viewing of the massive volcano, it will be worth it.
3. Tabacón Hot Springs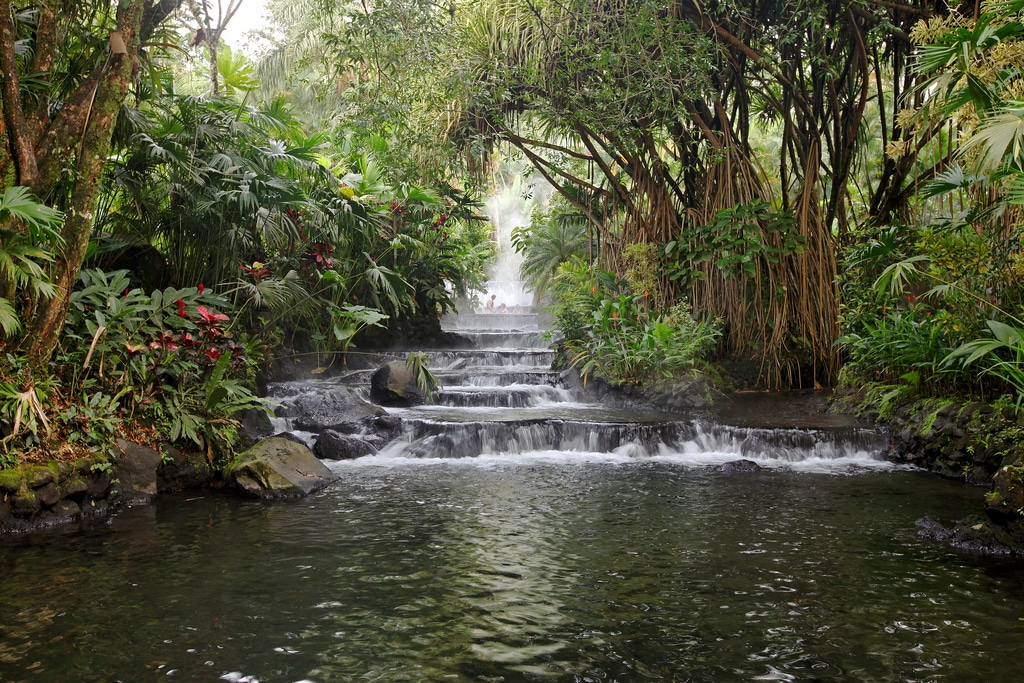 Credit: John Chu
After you admire the Arenal Volcano and hike the surrounding area, spend time in the Tabacón hot springs. The thermal baths are located at the base of the volcano, in the heart of a tropical paradise. The area is picturesque in every way. Temperatures of the hot springs range from 72 to a steamy 105 degrees Fahrenheit. To say a trip to the hot springs is relaxing would be an understatement. There are waterfalls that cascade down into the springs. Breathtaking beauty is found in every direction. The atmosphere is one of utmost peace. When traveling in the northern region of Costa Rica, a soak in the Tabacón Hot Springs is a must. You deserve to pamper yourself every now and then. You can do so here. These hot springs are among the best places to visit in Costa Rica.
4. Osa Peninsula
Credit: Flickr
For this next rainforest, we are journeying down to the Southern Pacific Coast of Costa Rica. Though the country of Costa Rica has risen in popularity as a tourist destination, the Osa Peninsula remains one of the country's most remote areas. It's quite the hidden gem. If you want a day away from the tourism industry, then come get some needed refuge amid this remote destination. There are waterfalls, tide pools, secluded beaches, and rainforests to wander through. If you want to go snorkeling or scuba diving, then you can do so here as well. Osa Peninsula is one the best places to snorkel and scuba dive in Costa Rica.
Osa Peninsula is truly an oasis of wildlife. From the rainforest to the underwater world, we highly recommend that travelers come ready with their cameras. Bring extra memory cards and batteries because you are going to want to capture every corner of this remote, untouched destination. One of the largest attractions to the Osa Peninsula is Corcovado National Park. The national park covers almost half of the peninsula and showcases impressive views.
5. Tortuguero National Park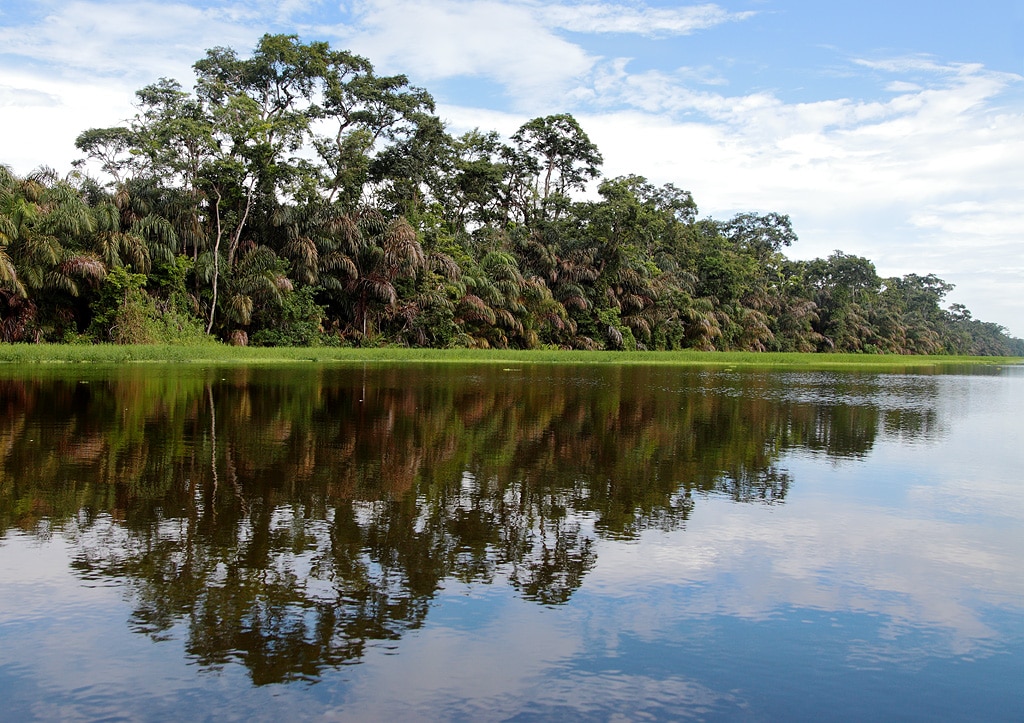 Credit: Achim
Torteguero is another national park. Are you surprised? Costa Rica is full of them. Each one worthy of your appreciation. Compared to other national parks in the country, Tortuguero National Park is more isolated. It is located in the province of Limon and can only be reached by plane or boat. As one of the rainiest parts of the country, there is rich biodiversity to be observed. At this national park, there are swamps, beaches, lagoons, rainforests, and more for travelers to see.
One of the main attractions of Tortuguero National Park are the turtles. This park is the second largest green sea turtle nesting area in the world. Here, the conservation of sea turtles is a priority. In the evenings during turtle nesting season, visitors can watch the turtles lay their eggs and make their way back to sea. To do so, travelers will have to book a guided tour. On the tour, no cameras or lights are allowed on the beach. Therefore, travelers who prefer collecting experiences of things (and photos) will particularly enjoy this opportunity to do just that. This is an experience that you can't find elsewhere in the world. From the rainforests and canals to the sea turtles, this national park is a favorite among travelers from all over the world and certainly one of the best places to visit in Costa Rica.
6. Guanacaste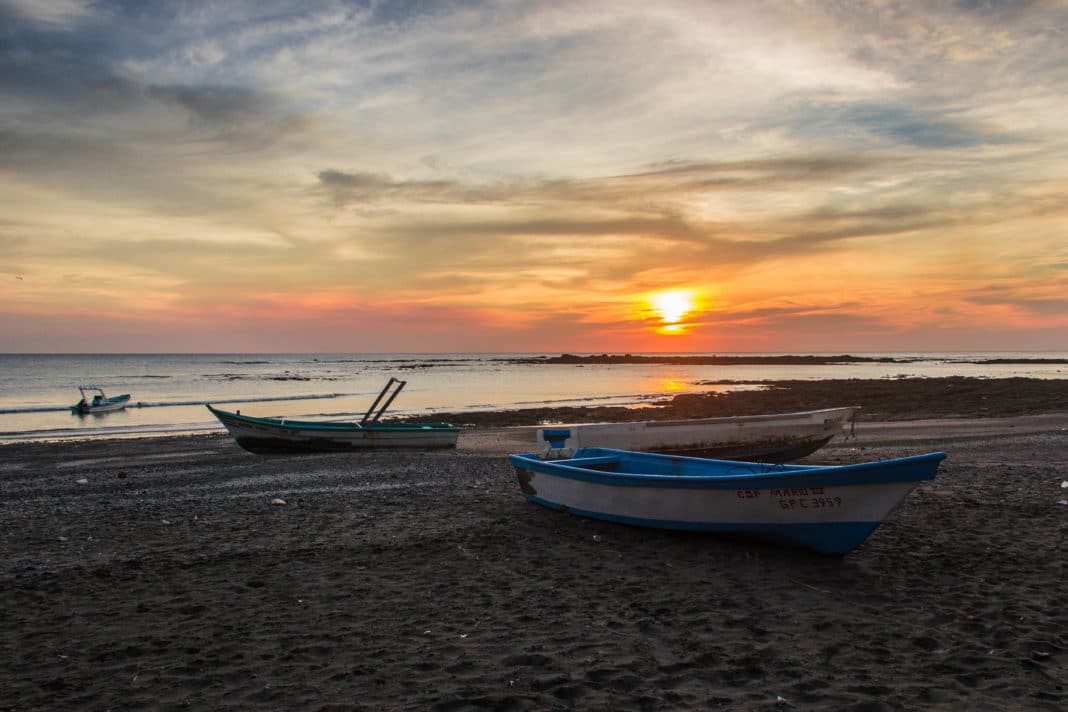 Credit: Rafael Storch
The province of Guanacaste is located in the northwestern region of Costa Rica. This "Gold Coast" is lined with pristine beaches, stretching mountains, volcanos, and all around natural beauty. Two popular cities within Guanacaste include Santa Cruz and Liberia, which is the capital city of the province.
When visiting Guanacaste, travelers can be as active or inactive as they desire. You're on vacation, after all, so you have the freedom to spend time as you please. The active travelers may enjoy stand up paddleboarding, swimming, hiking to waterfalls, and laying eyes on volcanos. Travelers who need a few days of rest will also be able to enjoy their time in this province. Spend long days on the beach, spoil yourself with a day at the spa, and dine within luxurious settings. However you decide to spend your days at Guanacaste, be sure not miss out on the sunset views over the Pacific Ocean. As the sky turns to gold, you will be left speechless.
Fun fact: The province in named about Costa Rica's national tree, the Guanacaste. The tree thrives in the region.
Are You Ready for Your Costa Rican Adventure?
When visiting Costa Rica, be prepared to spend the majority of your time outside. The natural beauty is so striking, that you will want to soak in every drop of it during your trip to the country. In Costa Rica, you can spend time surfing at the beach, walking through the rainforests, visiting hot springs, admiring volcanos, ziplining through mountains, dining in local restaurants, and exploring off-the-beaten-path places.`
We hope our list of the best things to do in Costa Rica has both helped you plan your itinerary and gotten you excited about your next trip to the country! Though you may not have time to check off everything on your bucket list, we hope you can knock off your favorites. Costa Rica is a place that you cannot visit just once. There is an immense amount of things to do, see, and experience in the country, that you'll have to return.
Have you traveled to Costa Rica before? If so, share in the comments section your list of the best places to visit in Costa Rica!
Related Article: 10 Best Winter Vacations: Inspiration for Your Next Getaway