Are you planning a road trip to the midwest? Check out these fun things to do in Wichita, KS.
While you probably didn't consider Kansas as a top vacation spot, it's grown a lot in the past few years. Trust me, I lived there when I was a kid. Now, having visited more recently, it's grown into a fun urban city with plenty of cute coffee shops, restaurants, and places to poke around. Since this city is vastly underrated, I'm going to take you on a little tour of the most fun things to do in Wichita, KS.
Here Are My Recommendations for Some Fun Things to Do in Wichita Kansas
1. Visit the Ulrich Museum of Art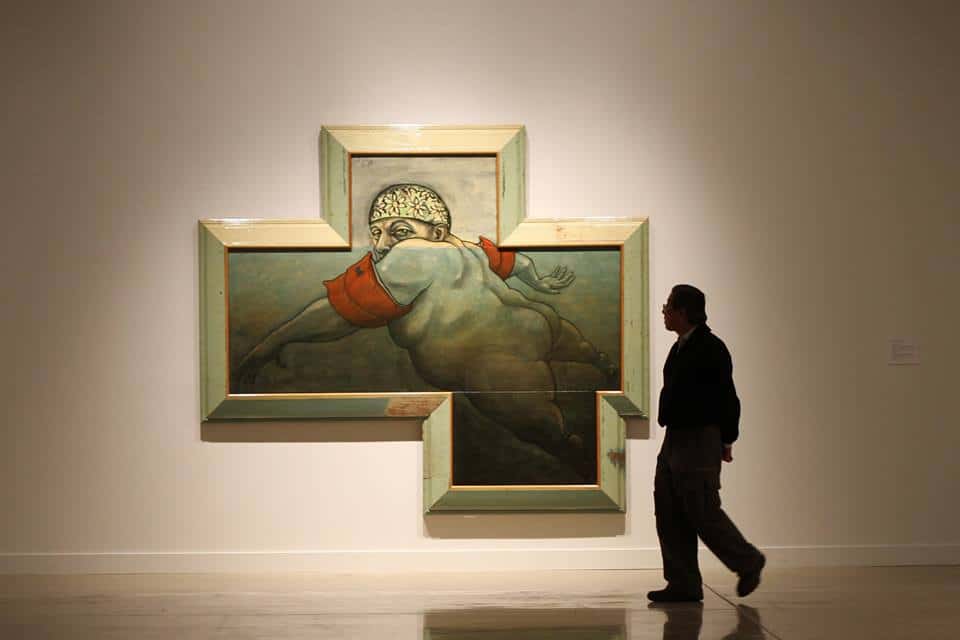 Credit: Ulrich Museum of Art
Located on the grounds of Wichita State University, you'll find the lovely Ulrich Museum of Art. When you're looking to get a little culture, you'll find some beautiful examples of contemporary and modern art here. Made with the intention of connecting artists and artwork that reflect the modern world, the museum is home to a myriad of both permanent and temporary exhibits that are open to the public.
Visitors get the chance to explore 20th and 21st-century art, while learning about the work's creators and their perceptions. The museum is also home to the famous Martin H. Bush Outdoor Sculpture Collection, a 76-piece set that you won't be able to take enough of photos of.
2. Botanica Garden
Credit: Botanica Garden
Come and enjoy the beauty of these gardens, spanning nearly 20 acres of land. Spending an afternoon here is truly one of the best things to do in Wichita, KS. In the permanent gardens, you'll find a large indoor butterfly house, aquatic collection, juniper garden, rose garden, rock garden, Shakespeare Garden, and more. In addition, a large children's garden offers a place for the kids to become acquainted with nature and appreciate the environment.
Throughout the year, the hosts a bunch of fun, seasonal activities. Among them include a summer concert series, butterfly festival, and holiday-based festivities. If you ask me, taking a little tour of the grounds (coffee in hand) is one of the best things to do in Wichita, KS.
3. Museum of World Treasures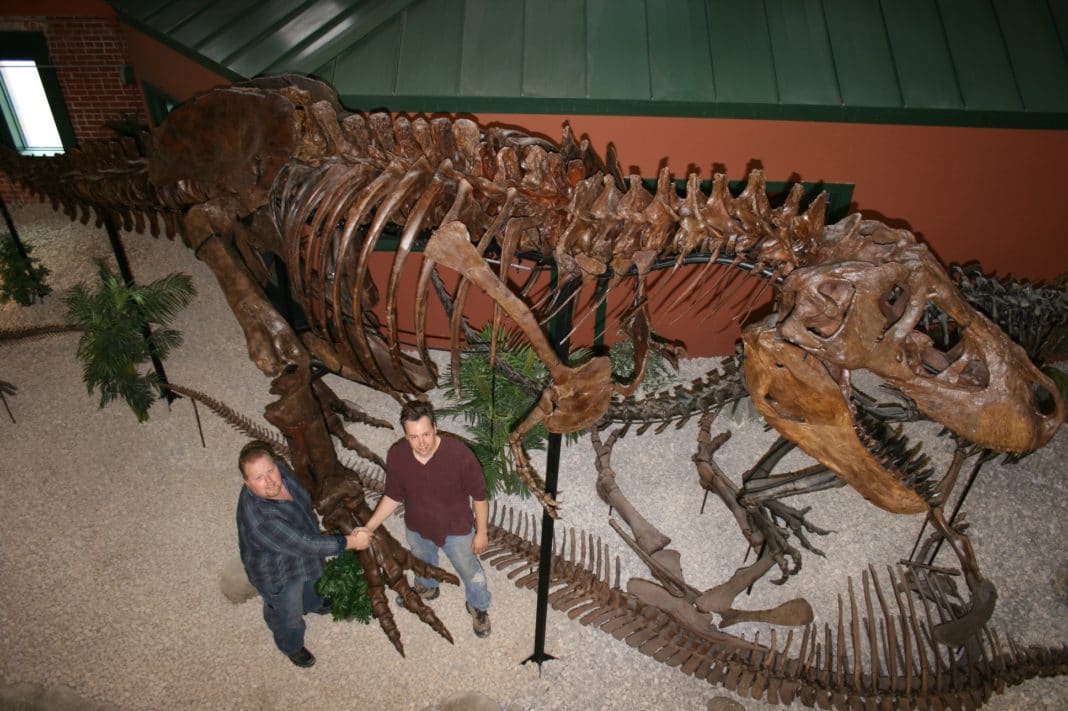 Credit: Museum of World Treasures
Okay, so there's going to be a lot of artistic and cultural things on my list. But bear with me. This place is truly spectacular. The museum's collection spans across a vast time frame, showcasing a variety of subjects, historical figures, and eras. On the first floor, you'll find three large specimens of dinosaurs, including a T-Rex. But that's not all, there's also an Egyptian mummy and coins from the ancient Roman world.
The second floor is for the history and political science buffs (*me, cough cough*). Here, you'll find exhibits on world leaders, military history, royalty, signatures from every U.S. President, war artifacts, and even a replica of the President's Resolute Desk.
4. Go See Keeper of the Plains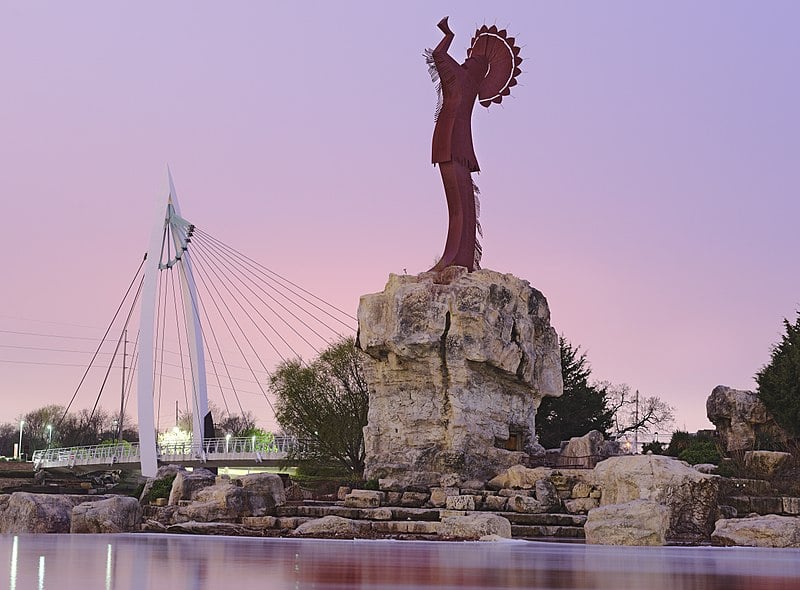 Have you seen this statue? This forty-four foot tall monument certainly stands out in the city. Made from steel, it was crafted by the Kiowa-Comanche artist Blackbear Bosin. You'll find it at the juncture of the Arkansas and Little Arkansas Rivers in Wichita, Kansas adjacent to the Mid-America All-Indian Center.
You can visit it by crossing suspension bridges from the far shore of either river. For brief periods in the evening, the Keeper is surrounded by a "ring of fire." If you want to go see this phenomenon, it occurs for fifteen minutes daily at 9 PM.
5. Wichita Food Tours
In the mood for a bite? Join Wichita Food Tours! Here, you'll get a culinary experience that touches on some of the best places to eat in the city. The relaxed and fun walking tour lasts for about two and a half hours, leading guests through Old Town locations. Sample foods from some of the most notable restaurants in the city.
At each stop, you can taste a preselected sample of food while learning about the cuisine and eatery. While you're walking to your next location, the guide will fill you in on some engaging historical context, as well as stories about the architecture and city's history.
6. Swing by Small Cakes Cupcakery
Credit: Small Cupcakes Cupcakery / Facebook
This adorable midwestern franchise shop is open throughout the day and features specialty cupcakes for sale. Founded by Lexi Bruner, this eatery offers a small dining area with several cozy armchairs and homey touches, giving the shop a charming ambiance. From pink walls to vibrant decor and quirky rugs, everything is Instagrammable. Pick up some milk or coffee along with your sweets and get ready to snap some adorable pictures.
7. Bliss Climbing and Fitness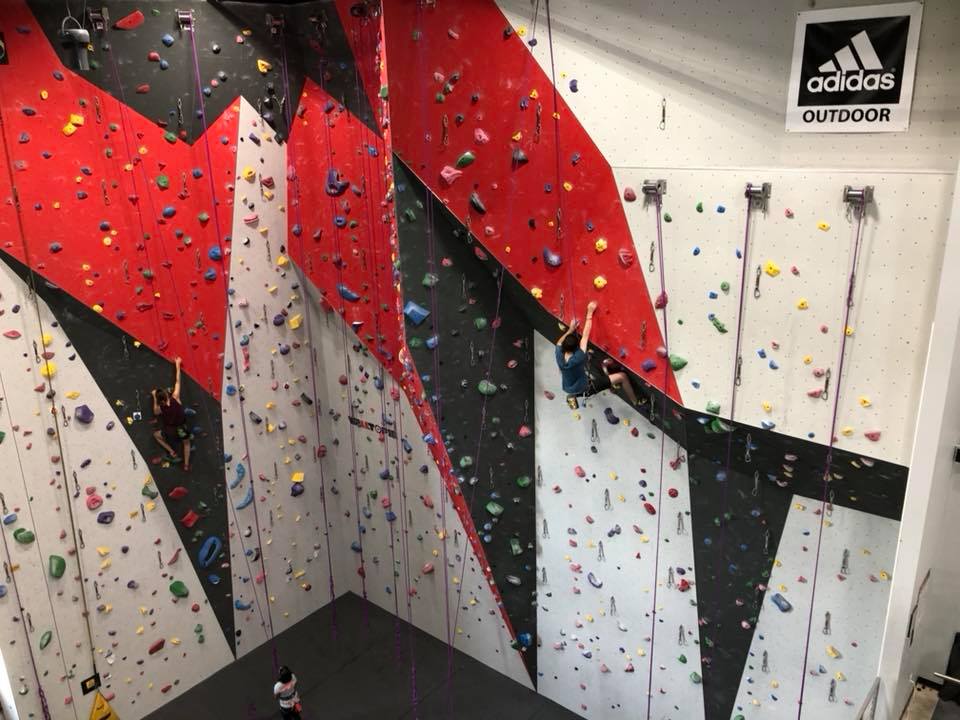 Credit: Bliss Climbing and Fitness
Wichita's first ever climbing gym opened in the fall of 2015. Bliss Climbing and Fitness promotes fun, friendships, and a healthy lifestyle through the sport of rock climbing. The gym offers 38-foot-high climbing walls, cardio room, and weight training facility.
Along with regular climbing hours, Bliss also offers personalized training for everyone. No matter what your skill level is you can benefit from these athletic classes offered for both adults and children. The facility also has a wifi-equipped snack lounge, on-site pro shop, and a party room for special celebrations.
8. Spend the Day at Sedgwick County Zoo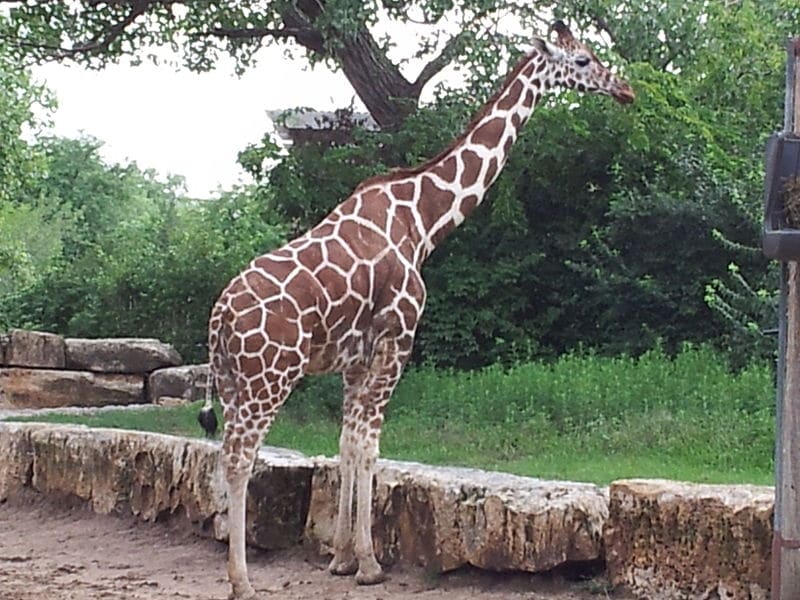 Are you looking for some more fun things to do in Wichita, KS? Check out the Sedgwick County Zoo. This is a great place to take the whole family or go on a date with your special someone. Founded in 1971, Sedgwick quickly became famous nationally and internationally for its support of conservation programs. In addition, they support successful breeding of both rare and endangered species.
Having over 2,500 animals of nearly 500 different species in their care, they have increased in visitors and now rank as the number one tourist attraction in the state. Among the exhibits include the Downing Gorilla Forest, Pride of the Plains, Penguin Cove, See Eye to Eye with Giraffes, and Tiger Trek.
The Gorilla Forest starts out the exhibit in a replica of a small Congo village. Exhibits include De Brazza's monkey, pink-backed pelican, and white pelican. Cross the bridge and you'll find some more exhibits for saddle-billed stork, as well as one for black crowned crane and okapi. The main attraction is a large gorilla exhibit. You can choose to view them in their indoor home, from outside or through large viewing windows and across a moat.
The pathway goes through exhibits of lions, red river hogs, and meerkats. At the end, you'll find an exhibit for African painted dogs, some of the coolest-looking animals. Nearby, you'll find Penguin Cove. This is the zoo's first-ever marine exhibit, home to a colony of Humboldt penguins.
9. Take a Walk Around Old Town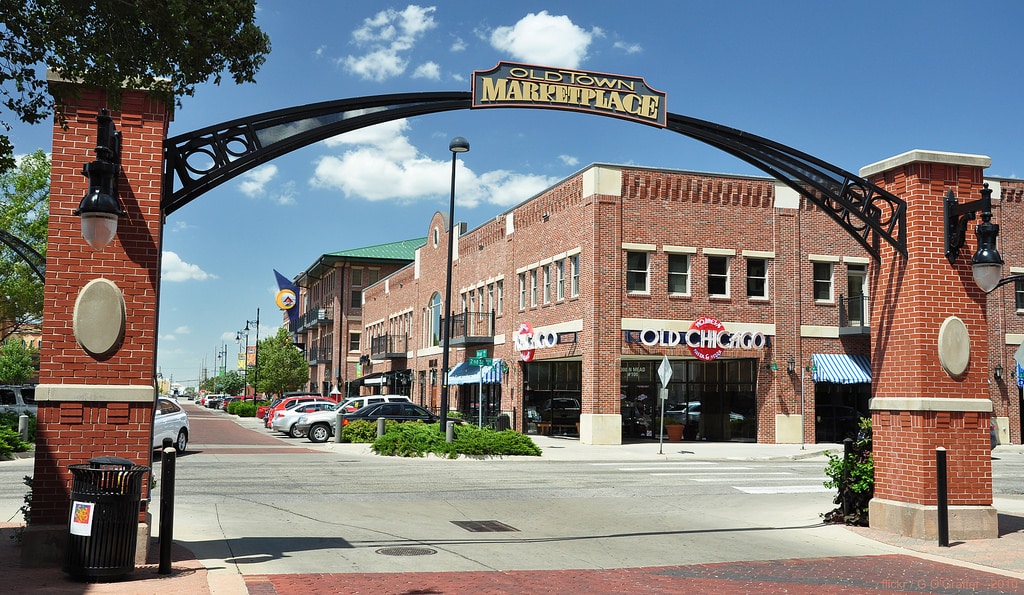 Spanning four blocks of the city, Old Town covers part of Central, Washington, Douglas, and Santa Fe Streets. Old Town Wichita has quaint brick streets, old lamposts, and converted warehouse spaces, giving off a all the charm of an old movie scene. These warehouse spaces now serve as restaurants, bars, cafes, art galleries, condos – you name it.
Needless to say, this district is the focal point of the city. It's famous among locals and tourists alike, serving as a place of cultural gatherings for community events and activities. Old Town hosts various events and seasonal facilities throughout the year. Make sure to check out this spot; walking around here is one of the most fun things to do in Wichita, KS.
Start Planning for Your Midwest Trip and Check the Most Fun Things to Do in Wichita, KS Off Your List
I hope you enjoyed reading my feature on the best things to do in Wichita, KS. This midwestern city has come a long way from wheat fields and having one main store. Despite its urbanization, the small-town charm remains. There are so many cute places to poke around. For art lovers and foodies, this is the place to be. Make sure to take a tour of the museums on the list. You'll love it.
The zoo is a particularly fun spot for families and kids alike. While I'm generally opposed to visiting zoos due to animal rights concerns, I'm glad to see that Sedgwick uses their stewardship responsibility, to rehabilitate animals and conserve species. That's something we should all be proud of. Which location on my list of thing do in Wichita, KS are you most interested in seeing? Let me know in the comment section below.
Common Questions
Taking a road trip through the midwest? Check out these other cool places to go visit:
Questions and Comments
Do you have any questions or comments for us? If so, we would love to hear them. Feel free to leave a message for us below. We will be sure to get back with you soon.
Related Article: The Top 15 Things To Do In Denver