Discover the 10 best places to visit in North Carolina during your exciting trip.
North Carolina maintains a reputation as a charming, fun place to visit at any time of year. The southern U.S. state contains a variety of cool things to see and do, from cultural venues to outdoors adventures. Every kind of traveler will find something that matches their personal wishes and tastes while staying here. When you visit North Carolina, you might not know where to go in order to have an amazing time. That's why we've curated a list of the ten best places to visit in North Carolina. With our article, you'll be able to create a travel itinerary filled with tons of exciting plans.
1. Chapel Hill
Credit: Wikimedia Commons
Chapel Hill, found on the campus of UNC-Chapel Hill, remains one of the best places to visit in North Carolina. This site plays host to an exciting, vibrant cultural scene that will appeal to all kinds of travelers. If you're a traveler who also identifies as a foodie, make a stop at this location. You'll find a huge variety of unique restaurants and bars serving delicious plates with traditional and modern flares.
Travelers who like listening to music wherever they go will also love Chapel Hill. The destination has a reputation for producing a number of talented artists, like James Taylor or Mandolin Orange. You'll be able to listen to a variety of genres at the musical venues here, from folk to country. Book a show at the Cat's Cradle and learn about all the famous artists who've played there.
2. Asheville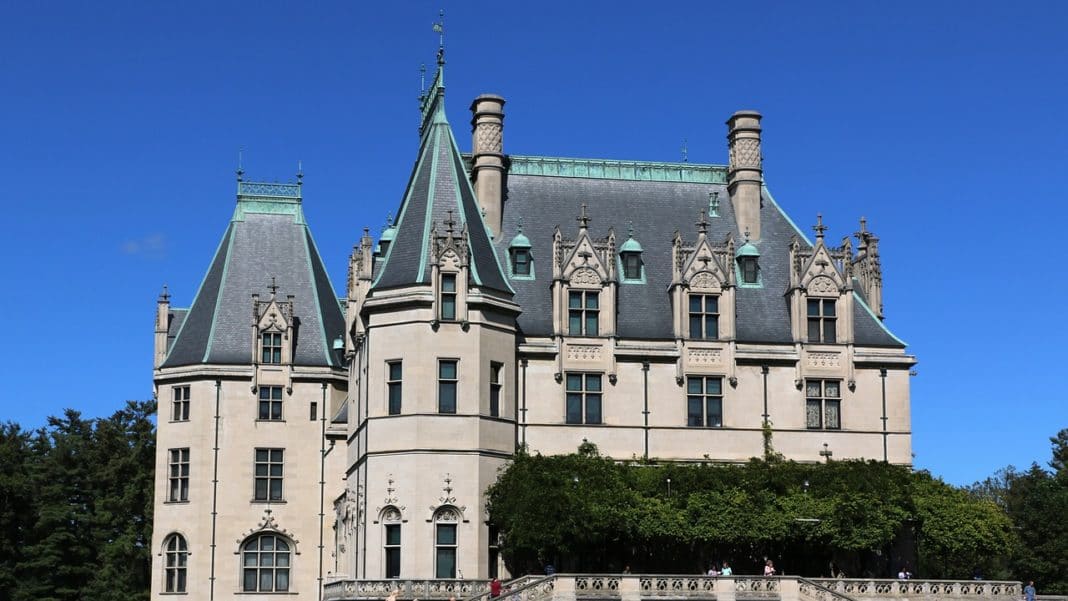 When you come to Asheville, you'll get to experience a city atmosphere and an outdoors landscape at once. Asheville, one of the best places to visit in North Carolina, remains situated in the gorgeous Blue Ridge Foothills. As you step through the town, you'll also be surrounded by these stunning mountains, which provide a breathtaking view. The charming town also contains lots of beautiful buildings and boutiques to explore as you wander down the streets.
Asheville maintains a reputation for fostering creativity, as you'll find lots of musicians and performers wandering through here. Nearby, travelers should make a visit to the famous Biltmore Estate, which was built in the late 1800's. This estate has breathtaking architecture and a size that will awe visitors. If you're bored of the town, head over to the Foothills. Once there, you can embark on a hike or biking adventure through the mountains.
3. The Outer Banks
Looking for family-friendly places to visit while in North Carolina? The Outer Banks attracts countless visitors, including families, each year with its gorgeous beach landscape. If you decide to come here, both children and adults alike will find the location exciting and beautiful. A collection of islands off the coast of North Carolina, the Outer Banks provides a relaxing getaway from busier locations.
On the northern portion of the Outer Banks, visitors can try to spot wild horses venturing through the sand. Kids will love seeing these animals in their natural habitat, roaming free and happy. After unwinding on the beach, head towards the middle section, which includes places like Kitty Hawk and Nag's Head. These beach towns have many fun things to see and do, like mini golf courses and historic sites. When you visit the Outer Banks, you'll understand why it's one of the best places to visit in North Carolina.
4. Great Smoky Mountains National Park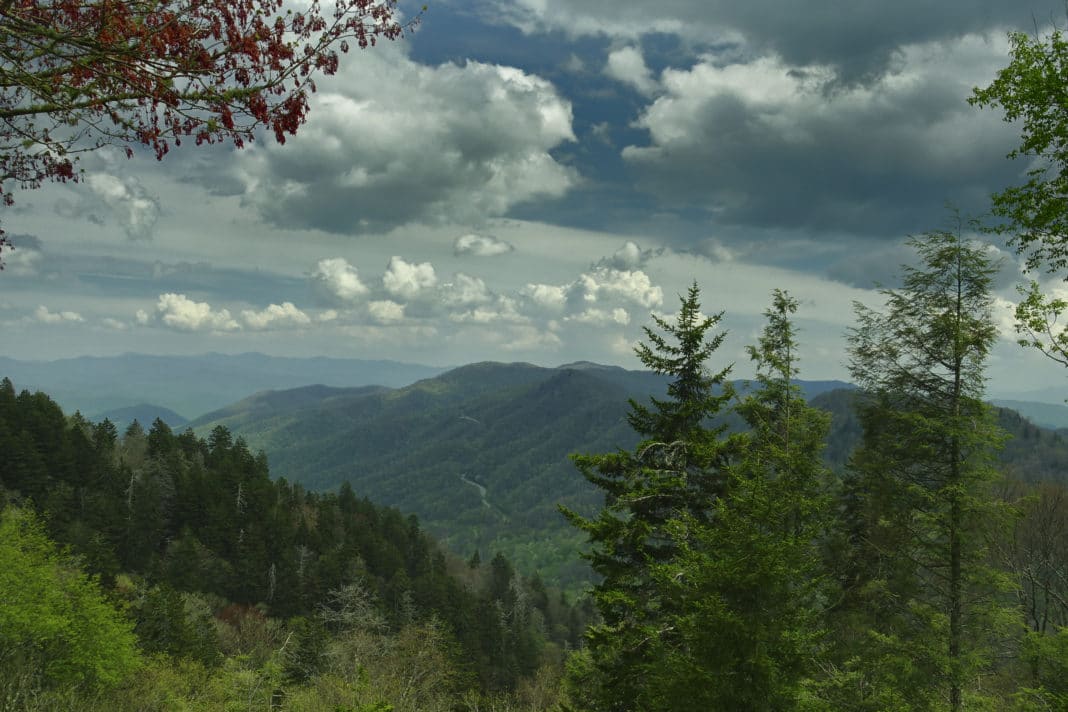 Credit: Wikimedia Commons
Travelers who enjoy spending time outdoors will love Great Smoky Mountains National Park. Thousands of travelers from across the U.S. come to this state park each year to see its wonderful wildlife. Inside this park, you'll find a variety of plants and animals native to this region of North Carolina. Take a hike down one of the park's many trails, and you might run into a few creatures.
Among the species of animals that live here, black bears remain one of the top wild creatures. Over 1,500 black bears have been reported to inhabit this state park, as well as fox, deer, and elk. As you wander through the area, you'll probably encounter a few waterfalls and other natural wonders. Visitors will truly enjoy getting to escape the hubbub of city life when they come here. While inside this park, one of the best places to visit in North Carolina, you may never want to leave.
5. Charlotte
As the biggest city in North Carolina, Charlotte contains innumerable fun sites to visit. If you're a thrill-seeking traveler, head to the Carowinds amusement park. This site contains some of the world's fastest and tallest roller coasters, making them appealing to adrenaline junkies. Families with children will appreciate the numerous kid-friendly rides, so everyone can enjoy the attractions together. Those visiting during the warmer months may want to visit the U.S. National Whitewater Center. This recreational venue allows visitors to go whitewater rafting, zip lining, and many other exciting activities like free weekly live music, yoga practices, clinics and more..
Travelers who like racing and cars should check out the NASCAR Hall of Fame, where they can learn about motorsports. The Charlotte Motor Speedway can also be found a few miles from the Hall of Fame. While you're there, you can get a tour of the tracks or watch an exciting race. One of the best places to visit in North Carolina, Charlotte remains a must-see destination.
6. Blue Ridge Parkway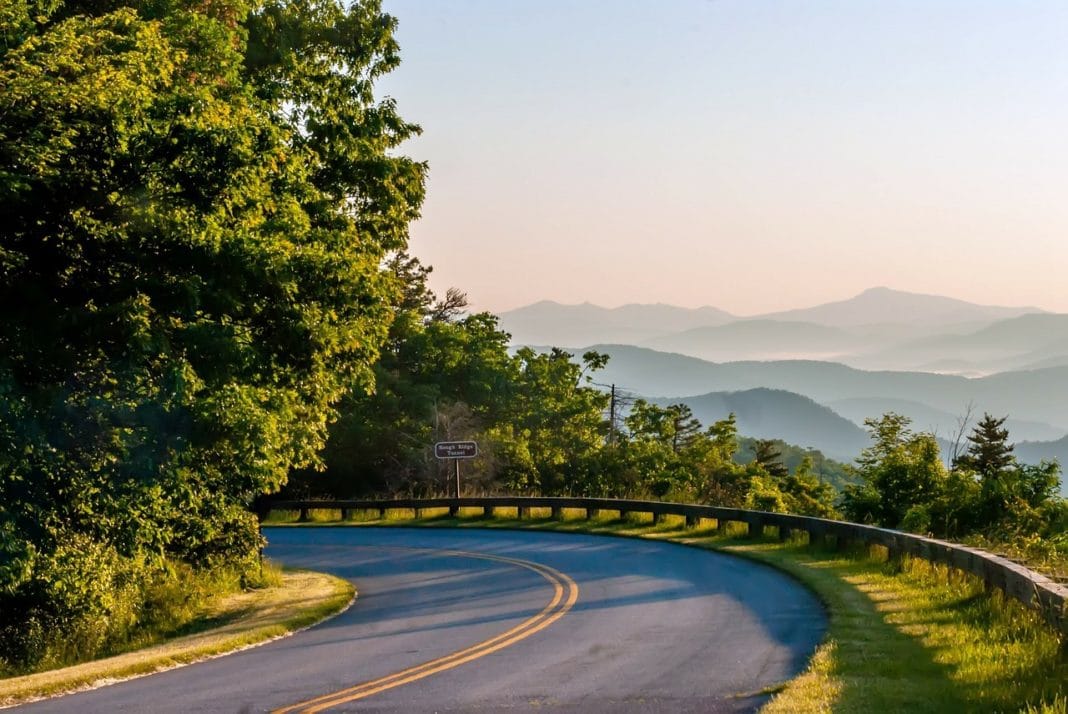 If you're searching for spectacular views, head to the Blue Ridge Parkway. As one of the best places to visit in North Carolina, this site doesn't disappoint. When you drive down this road, you'll get an unparalleled view of the North Carolina landscape. Countless travelers come to this location every year, as it's one of the most beautiful roads in the U.S.
While driving along the Blue Ridge Parkway, travelers can see the gorgeous Appalachian Highlands in their full glory. During the fall, the area becomes especially breathtaking, as the leaves turn red and gold. Along the way, you might encounter any number of wild plant or creature. Various trails can be found throughout the drive, so make a stop next to one you find particularly intriguing.
7. Raleigh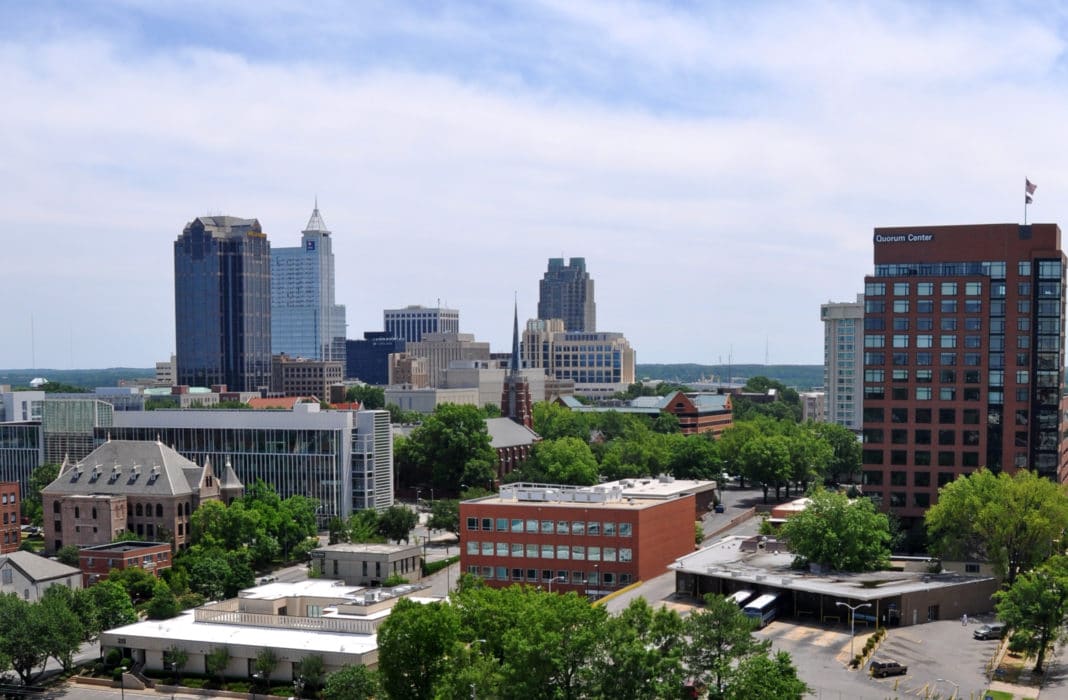 Credit: James Willamor
With its beautiful parks and attractions, Raleigh represents one of the best places to visit in North Carolina. Youngsters will love visiting the city's countless museums and learning all about the southern state. The North Carolina Museum of Natural Sciences remains a top site for travelers with an interest in the natural world. This location contains numerous exhibits highlighting the North Carolina landscape and the wildlife that once roamed the region.
If you're more interested in culture than science, try visiting the North Carolina Museum of Art. You could spend an entire day exploring the various galleries highlighting all types of artworks. Art pieces from all over Europe, America, and Africa can be found inside this museum. Ancient artifacts and sculptures from renowned artists will also be must-see attractions when visiting this site.
8. Hanging Rock State Park
Credit: Jacalyn Engler
Another North Carolina State Park, Hanging Rock will appeal to travelers who enjoy exploring new outdoors landscapes. Situated near the Sauratown Mountains, this state park contains various trails that remain ideal for leisurely hikes. Inside the park, a lake provides the ideal spot to cool off or go fishing for a few hours. You could even rent a boat and ride down the lake, feeling the breeze and enjoying the great views.
For travelers interested in camping, Hanging Rock has around 10 cabins available for overnight stays. Those who like to rough it can pitch their tents in the park's designated campground. You'll love being able to sleep under the stars while staying inside Hanging Rock State Park. Reconnect with nature while adventuring through Hanging Rock, one of the best places to visit in North Carolina.
9. Old Salem
Credit: David Bjorgen
Any travelers with an interest in history should check out Old Salem. This location remains one of the best places to visit in North Carolina due to its fascinating past. When you walk through this town, you'll feel as if you've stepped through history. Considered a living museum, Old Salem is a recreation of the 18th and 19th century Winston-Salem region. As travelers step down the streets, they'll get to see exactly what life was like over two-hundred years ago.
Reenactors wander the streets of Old Salem, inviting visitors to ask about the history of the town. You can learn all about how the citizens of this area survived and earned their livings. Watch a reenactor play the role of shoemaker and create shoes fashioned in the 19th century style. Gunsmiths will show you how they produced weapons in the past, while tailors will sew 18th and 19th century fashions. Of course, be sure to head to Winker Bakery, Old Salem's most visited historic building. While at the bakery, tourists may buy the famous Moravian cookies or sugar cake to take home.
10. Wilmington
If you're looking to spend a getaway on the beach, take a journey to Wilmington. One of the best places to visit in North Carolina, this location remains ideal for unwinding. Travelers hoping to relax on the sand can find a number of beautiful beaches to sunbathe on while here. Carolina and Kure beach represent two of the most popular beaches in North Carolina, attracting countless visitors each year. Wrightsville Beach also lures tons of tourists with its venues for watersports, harbor cruises, and shopping. Look for unique seashells as you wander along the soft sands of these coastal sites.
Beyond its beaches, Wilmington also has some charming homes and estates that might be worth visiting. The Poplar Grove Plantation, the oldest peanut plantation in the U.S., represents a must-see location. Many other mansions and estates exist here, so you should definitely venture out to see what you can discover. You'll also find Wilmington's Riverwalk to be a peaceful location for walking and enjoying the breezy climate.
Plan a trip to the best places to visit in North Carolina.
Whether you enjoy exploring the landscape or venturing inside shops and restaurants, North Carolina has something to offer you. This U.S. state has a huge number of cool sites to see, from historical landmarks to unique natural formations. No matter where you go while in North Carolina, you'll discover an exciting thing to do. Hopefully, our list of the ten best places to visit in North Carolina has inspired you to plan your adventure.
Related Article: Top 10 Best Places to Visit in Florida