Discover the most exciting and free things to do in San Diego during your trip.
When you're planning a trip somewhere, deciding what to do while there can be challenging. Travelers on a budget may encounter even more difficulties, as they want to have fun and save money. Sometimes, figuring out how to complete all your travel goals within budget seems like an impossible task. If you're heading to San Diego, you might be overwhelmed by the sheer number of activities available to accomplish. This California city offers tons of exciting things to see and do for travelers when they visit. However, if you're worried about the costs of your travel goals while in San Diego, you can rest easy. The location remains ideal for travelers on a budget, as you'll find countless free things to do in San Diego. Check out our article below to read about ten exciting and free activities to complete while you're in San Diego.
Things to Consider Before You Visit
Location
San Diego has various kinds of environments to explore during your trip to the city. Since the weather remains fairly comfortable and predictable in San Diego, outdoors adventures shouldn't be an issue. Travelers who prefer to spend their vacations outdoors should find the city an ideal location to visit. Those with an interest in exploring indoors sites, such as museums, may have different plans in mind. Any groups traveling together to San Diego might need to consider everyone's location preferences before embarking on a trip. With a variety of sights to see in the California city, no one will feel snubbed during their vacation.
On a similar note, you may want to consider the location of your accommodation in relation to city sights. Since you'll have to figure out a form of transportation to and from sights, travel costs might affect budgeting. This means you may have to forgo certain activities in order to stay in nearby locations. Or, you could always save room in the budget specifically for transportation costs. Rental cars might be worth the cost if you don't have to pay for taxis and other vehicles of transport. Consider the transportation factor before making any concrete travel plans. While you'll discover many free things to do in San Diego, getting to and from different spots may be costly.
Time of Year
When you come to San Diego, you'll probably know all about the area's gorgeous climate. As a California city, San Diego maintains a reputation for having mostly sunny and warm weather. In general, the summer brings dry and warm climates, while winter weather involves cooler temperatures and cloudy skies. Accordingly, if you're hoping to visit a beach, maybe think about visiting during summer, when temperatures remain slightly higher. On a similar note, overcast days, like those in winter, might make travelers more inclined to stay indoors. Different times of year thus imply a different variety of activities to accomplish when you arrive. The change in season might not cause a huge temperature transformation in San Diego. Yet, depending on the month, you'll find some changes in the kinds of activities you can partake in while there. For instance, if you visit during the late winter months, such as November and December, you might find holiday-related activities. The spring and summer months might mean differing seasonal activities as well. This means travelers should consider time of year before deciding on their favorite free things to do in San Diego.
Travel Goals
Every traveler has specific kinds of activities that they prefer to accomplish when visiting new places. Some travelers like to hit every historical spot in the area before stopping by a bar for a drink. Others enjoy visiting cultural sites, like museums and art galleries, in order to learn all about different ways of living. Certain travelers who consider themselves foodies may simply want to stop by as many restaurants or cafes as possible. Fans of the outdoors might additionally prefer to visit landscapes like the mountains instead of roaming city streets. For the most part, travelers will like partaking in a variety of activities while visiting new locations. This helps produce a well-rounded appreciation of the destination you've decided to visit.
Those who will be traveling in large groups may have difficulties picking some activities over others. If you're traveling alone, you might want to consider broadening your travel goals to include things you wouldn't normally do. Of course, when you come to San Diego, you'll discover a variety of things to see and accomplish. The number of fun and free things to do in San Diego remains endless, so you won't ever grow bored. Just be sure to think about your ideal travel goals before making your perfect San Diego travel itinerary.
Here are 10 exciting and free things to do in San Diego.
1. Relax on the beach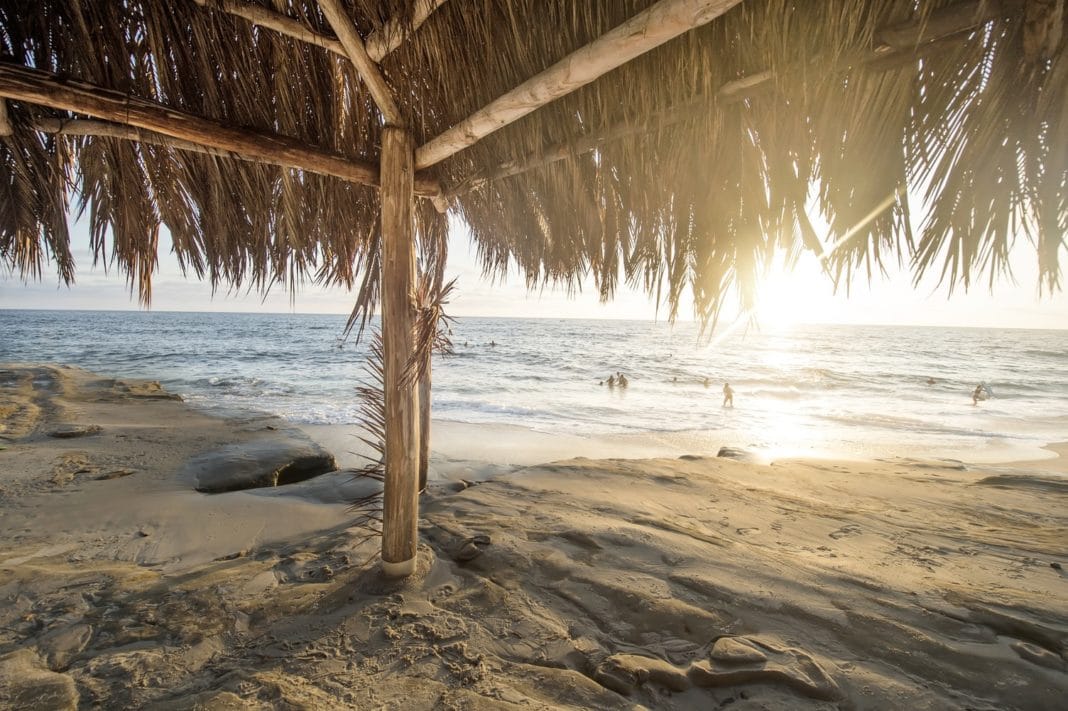 San Diego contains a huge number of beaches for travelers to explore. You can take your pick from over 30 different beaches to visit when in San Diego. This means you'll find it easy to travel to the city's best beaches no matter where you stay. Since these beaches remain free to visit, you won't have to worry about paying for entry. If you're searching for relaxing and free things to do in San Diego, head to a nearby beach. You'll get to soak up the sun and dip your toes in the sand while saving money.
Those with more energy can bring a ball and play some beach sports. Beach volleyball remains a popular activity along the shores of San Diego. Or, you could go for a swim in the water, though you might get chilly after a bit. Travelers might even pack a few items for lunch to enjoy as they sit on the sand. You'll find the beach an ideal spot to visit if you're traveling to San Diego during the summer months.
2. Wander through the Gaslamp Quarter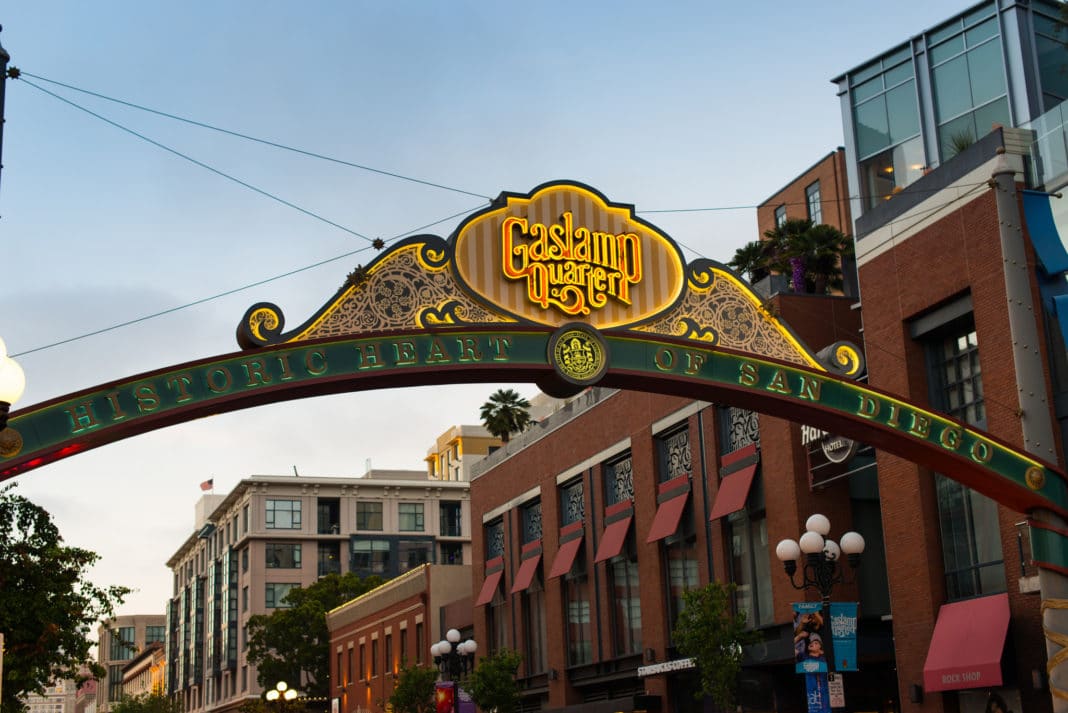 Credit: Steve Lathrop
If you're the kind of traveler who likes to explore city streets, head to the Gaslamp Quarter. The historic district in San Diego offers various opportunities to learn about history while having fun. Constructed in the late 1800's, the Gaslamp Quarter has maintained its Victorian atmosphere many years later. Gas lamps lining the streets make the area feel especially mysterious and alluring at night. You can step down 16 blocks and find something new to love on every corner in this district. That's why visiting this district represents one of the top free things to do in San Diego.
In the Gaslamp Quarters, travelers will have the opportunity to discover over 100 restaurants and shops. This means that those who consider themselves foodies may especially appreciate the array of dining venues here. You could spend all day trying out the various food items for sale in this district. Anyone interested in cultural sites may also want to step into an art gallery. Pieces created by those in the San Diego area might just inspire the art fan within you.
3. Trek up Cowles Mountain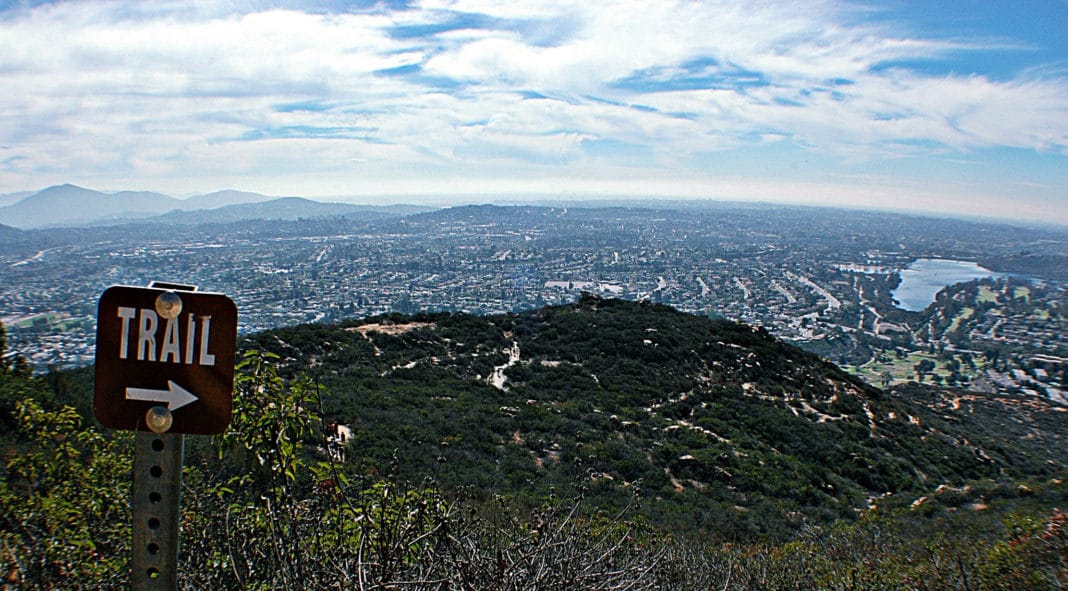 Credit: Martha Jimenez
Many travelers love to spend as much time as possible outdoors. If you consider yourself someone who appreciates outdoors landscapes, plan a San Diego hiking trip. The area contains various locations for trekking a hilly or mountainous environment. Those searching for free things to do in San Diego while outdoors should visit Cowles Mountain. This steep site remains an ideal location if you want to enjoy an active morning or afternoon. You'll get to exercise while enjoying the gorgeous environment.
Travelers without much experience hiking might find the climb up Cowles Mountain a bit of a struggle. Cowles Mountain contains the highest summit in all of San Diego, rising over 1,500 feet above sea level. However, the three-mile hike won't seem as lengthy once you've gotten to the top. The views of San Diego from the summit make the effort to get there worthwhile. You'll want to take plenty of pictures of the surrounding area once you arrive at the peak.
4. Enjoy a delightful picnic at Presidio Park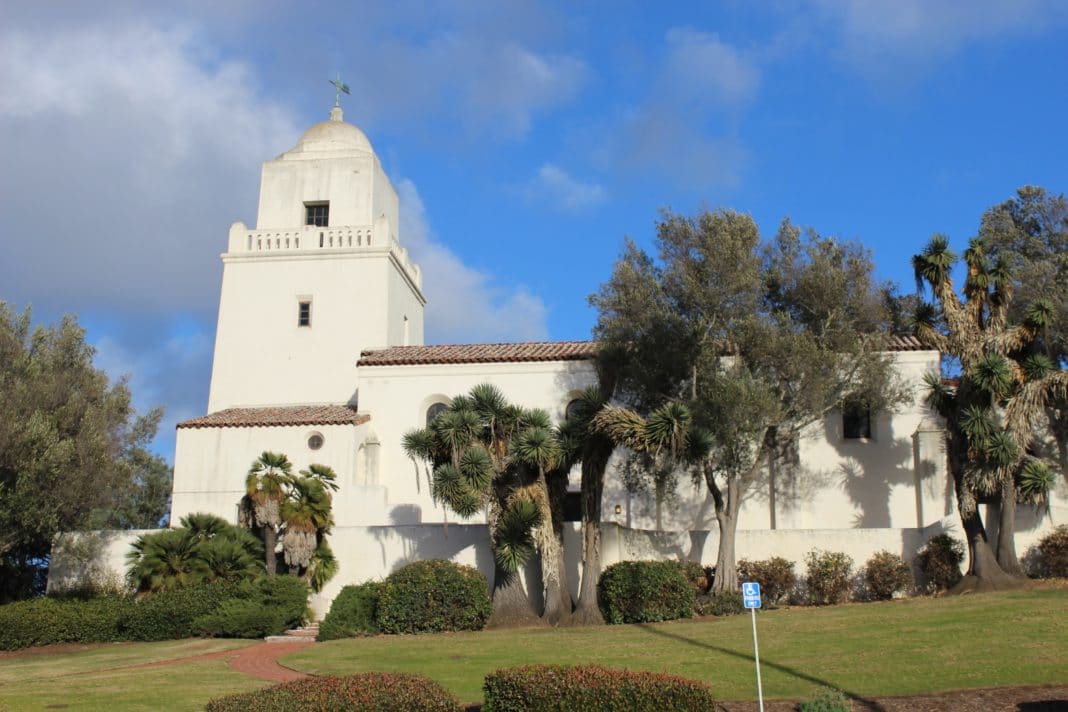 Credit: MARELBU
Sometimes, traveling to a new location can be overwhelming, necessitating a few hours of downtime to relax. However, this might be an issue if fellow travelers want to do something active when you desire relaxation. Thankfully, San Diego contains locations that allow for both fun and relaxation at the same time. Travelers looking for low-key and free things to do in San Diego should consider having a picnic at Presidio Park. This spot allows visitors to enjoy a delicious homemade or store-bought meal in a lush, beautiful environment. You could sit back and appreciate the San Diego weather while sitting on the park grass.
While those interested in relaxing to lean back and enjoy the breezes, others may play around in the park. The historic park contains places to explore and learn about San Diego's past. For example, the Junipero Serra Museum details San Diego's history and maintains various exhibits as well as artifacts to consider. As curious travelers wander through the park and encounter historic structures, others can take a quick nap.
5. Get up close with nature by visiting La Jolla Cave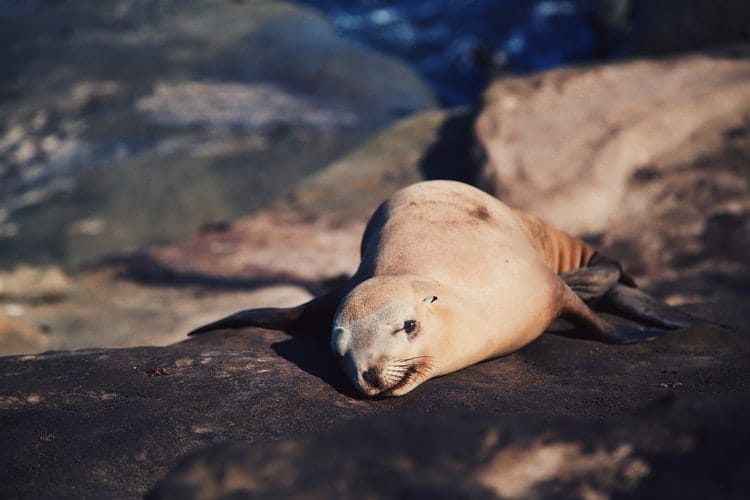 Animal-loving travelers may definitely want to book a trip to La Jolla Cave. As one of the best free things to do in San Diego, visiting the cave remains a must-do activity. At this special location, you'll have the opportunity to see the local sea creatures that roam San Diego's shores. Along the beach, you may get to witness sea lions lounging on the sand and soaking up the sun. The rocky shore might also allow travelers to see the animals relaxing in style.
When you head to La Jolla Cave, you should bring a camera to capture the cute creatures. The sea lions will be on full display on the sands, allowing you to take some great photos. Anyone interested in escaping the city in order to reconnect with nature will especially love this activity. This site remains an ideal location for appreciating San Diego's natural environments. You may decide to head to an unoccupied beach after seeing the sea lions relaxing and napping.
6. Visit the California Surf Museum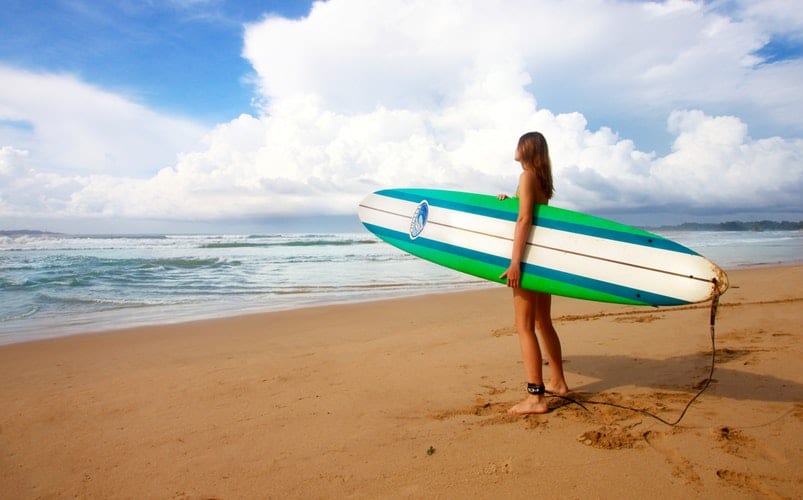 San Diego contains a variety of cool museums to visit and explore. However, not every museum has free entry, meaning you'll have to fork over some money to get inside. This means those who want to learn about the city's history and culture may feel like altering their budgets. Despite the costs of entry to other museums, San Diego does contain locations that remain free to enter. The California Surf Museum represents one such site, offering free admission on Tuesdays. Tourists looking for free things to do in San Diego should plan a visit to this museum on a Tuesday.
Though the California Surf Museum isn't free every day of the week, you could easily plan to visit on Tuesday. This would then allow you to tour through the location's cool exhibits without paying for a ticket. Inside the museum, you'll find exciting displays detailing the history of surfing and famous surfers. Various interactive exhibits will entertainment travelers of all ages, so entire groups of visitors may appreciate the museum.
7. Walk along the Spruce Street Suspension Bridge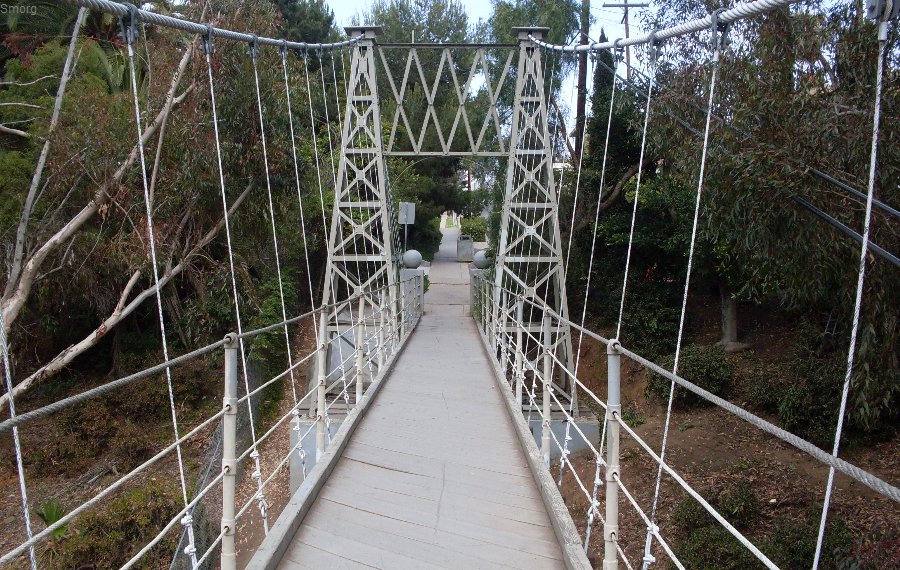 Credit: OperaSmorg
When you come to San Diego, you'll find many picturesque locations to visit. The Spruce Street Suspension Bridge remains a top location for tourists to see. This bridge appears impressive to those who've never been to San Diego previously. Any travelers with an interest in photography would love coming to this bridge to take a few pictures. You'll enjoy standing atop the bridge and obtaining gorgeous views of the surrounding area.
The Spruce Street Suspension Bridge was initially constructed in 1912, making it an historic San Diego site. Thus, if you come to the structure, you'll get to appreciate some real California history. Travelers should decide to take a stroll along the bridge in order to get optimum perspectives of the area. Since the bridge expands through various historic neighborhoods, you can obtain views of many San Diego locations. Trees stand tall and prettily alongside the bridge, contrasting with the engineered structure. If you want to explore the city from different heights, head to this bridge. You'll understand why it remains on our list of cool free things to do in San Diego.
8. Try samples at a local farmer's market
Credit: Rob Bertholf
Those travelers who like to try tasty foods when visiting new locations should head to a San Diego farmer's market. No matter what time of year you decide to tour San Diego, you'll find a cool farmer's market to explore. Every day of the week, the city contains markets with various kinds of vendors. Tourists will have the chance to try free samples of local produce and other ingredients. The regional products available at the market remain fresh and delicious.
Food-loving travelers may appreciate the local flavors found at the farmer's markets in San Diego. Countless markets occur throughout the San Diego neighborhood seven days of the week. Anyone wanting free things to do in San Diego should consider trekking to one of these markets.
9. Embark on a brewery tour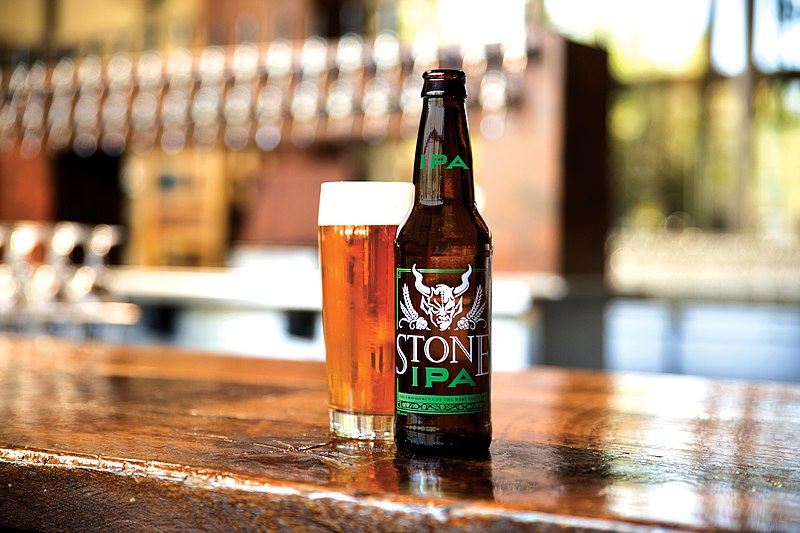 Credit: Shamiejerlock
Anyone with a taste for beer may appreciate going on a brewery tour. San Diego contains a variety of breweries to explore while you're there. Craft beers remain essential to the identity of San Diego, so you won't suffer from a lack of brews here. Different breweries in the area offer free tours of their facilities, as well as free samples of beer.
If you're interested in free things to do in San Diego, embark on a brewery tour. Breweries like Karl Strauss Brewery and Stone Brewing Company offer free tours of their facilities. You can learn all about the beer-making process while getting to sip on beer samples. This means fans of the beverage will appreciate getting to try all different kinds of brews.
10. Listen to music at the city's free summer concerts
Credit: Port of San Diego
If you decide to come to San Diego during the summer, you can enjoy free music throughout the city. Those who appreciate music will especially love the opportunity to sing and dance for free while in San Diego. Throughout the warmer months, San Diego contains a variety of free concerts in the area's various parks. Since the California music scene remains diverse, you'll get to appreciate varying types of tunes at the concerts.
Families of travelers may like to visit the summer concerts in San Diego. These musical events provide a fun and exciting activity for both kids and adults to enjoy. Summer tourists hoping to find free things to do in San Diego will want to visit the city's various concerts. No matter where you might be in the San Diego, you're likely to discover a cool music concert.
Save money and have fun while accomplishing the best free things to do in San Diego.
If you're planning a trip to San Diego, you might not know exactly where to visit. The city contains a vast array of things to see and do. From beach locations to fascinating museums, San Diego has a variety of sights for travelers to uncover. However, when traveling on a budget, the number of possible activities to accomplish may be limited due to costs. Travelers may understand how to save money on flights and accommodations, but not know how else to stay within budget. Thankfully, San Diego remains a top destination for travelers on a budget. With our list of ten fun and free things to do in San Diego, you'll stay in budget while visiting. Hopefully, our article has helped guide you in your creation of the best travel itinerary for your budget. You and your wallet will remain happy as you have an amazing time in San Diego.
Related Article: Top 15 Things to Do in Long Beach