A Destination For Exploration! You Will Never Run Out Of Things To Do In Puerto Rico.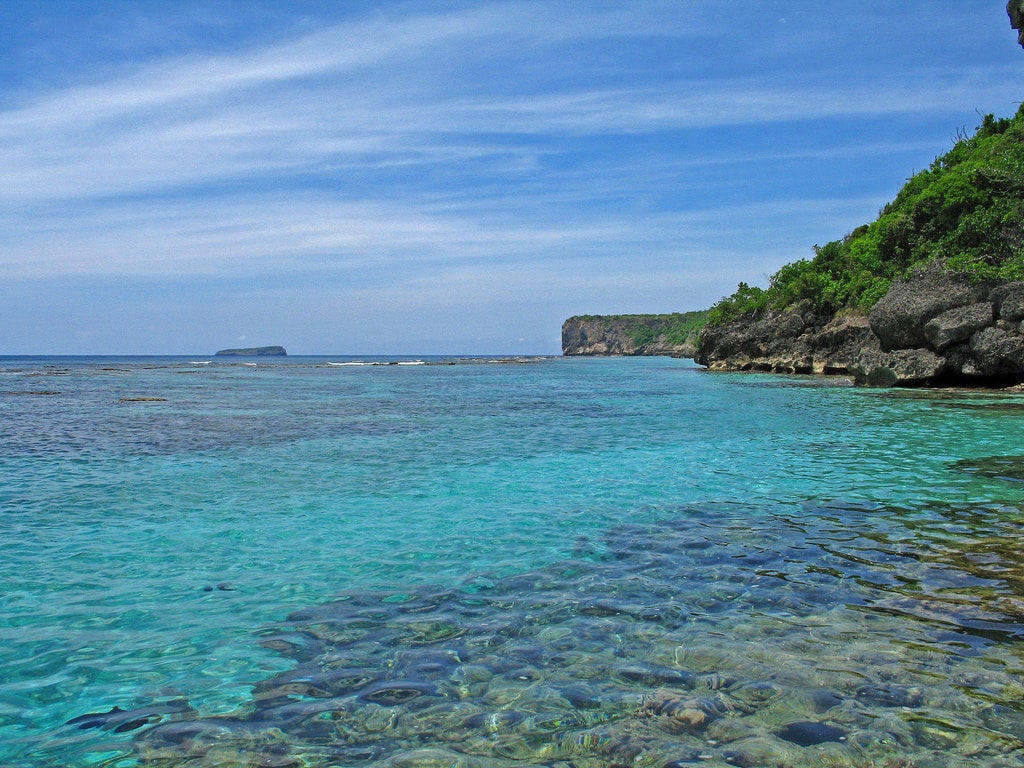 Puerto Rico is an outdoor fans dream! This island is filled with so much beauty, no one can complain! If you're looking for a fun island getaway with lots of outdoor activities and history, then head on over to Puerto Rico! Puerto Rico is a stunning island, however, it is much more than just that. With tons of local culture, delicious food, and an abundance of land and water activities, there is tons to do. Being that it is a U.S. Territory, it is also fairly easy to get to. You will not get bored looking for things to do in Puerto Rico.
Location
Located in the Northeast Caribbean sea and near the Virgin Islands lies Puerto Rico. It is surrounded by a bunch of other tropical islands. Because of its location, this makes it a prime destination to visit and experience amazing water and weather! If you are visiting from the eastern part of the U.S., it makes it that much easier to get to! Furthermore, U.S. citizens don't need a passport. This makes traveling a breeze.
Weather
With an average temperature of 82 degrees Fahrenheit, you can easily enjoy yourself without having to worry about getting overheated. It is also even cooler in areas with mountains around. Paired with the modest amount of rain they get, this sounds like a dream of a place to visit. You will have plenty of time to go on an adventure in this climate!
History and Architecture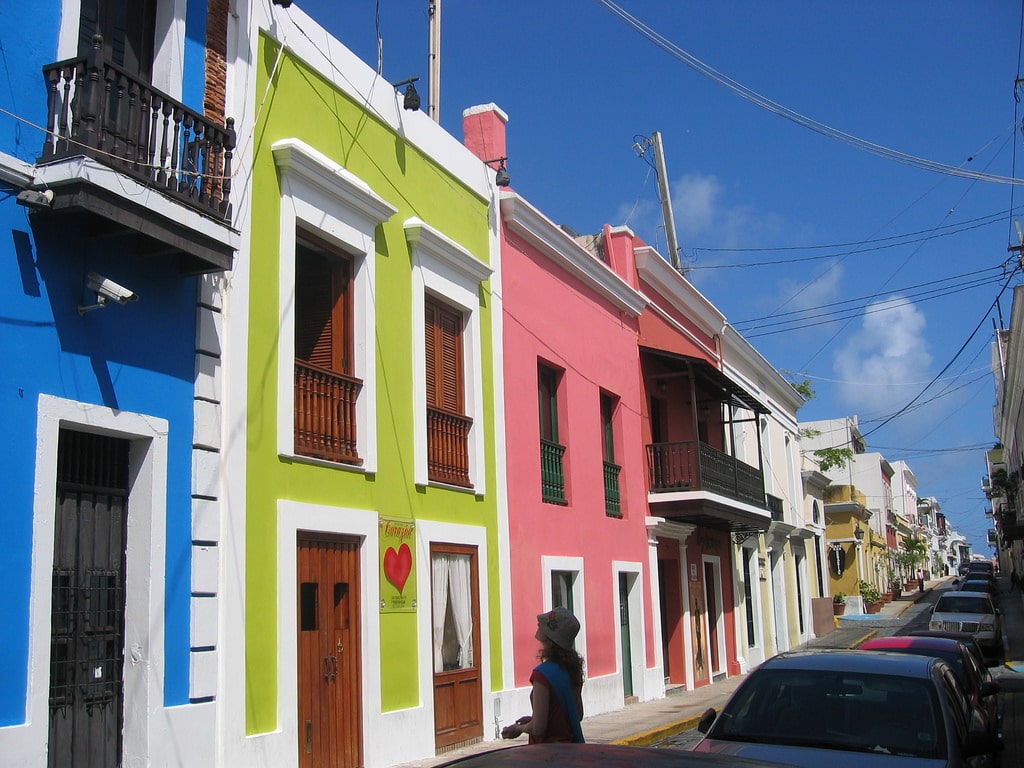 Credit: Flickr
Puerto Rico has tons of history and older buildings. You are able to see this in the many old colonial style buildings and forts. San Juan, the capital of Puerto Rico, has a lot of these styled buildings. Therefore, San Juan is a definite place to visit and walk around while you're looking for things to do in Puerto Rico.
El Morro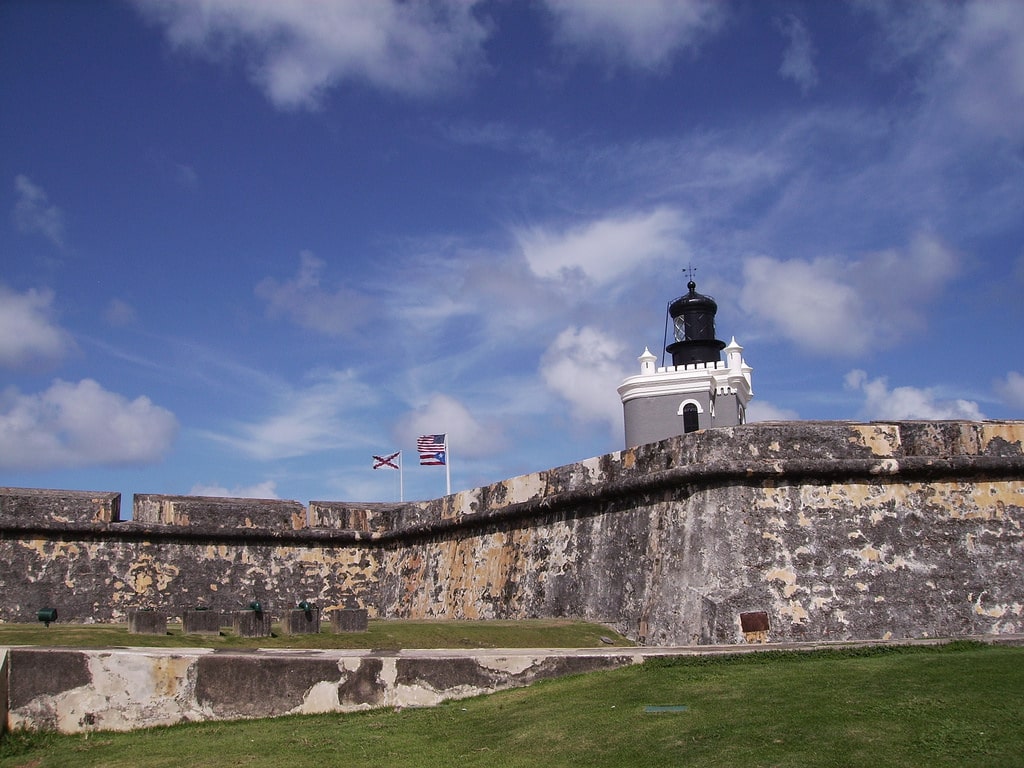 Credit: Flickr
Most notably, El Morro sits just outside of the San Juan Harbor. This massive six-story fortress has a ton of history behind it. It has been through two World Wars and was built in the 1500's. That is old! This is why it is one of the top tourist attractions. This fortress is not only amazing to look at, but it's fun to walk around and inside. With stunning views of the harbor and the maze-like halls to walk through, El Morro is a must-see attraction because of its architecture and history.
Castillo de San Cristobal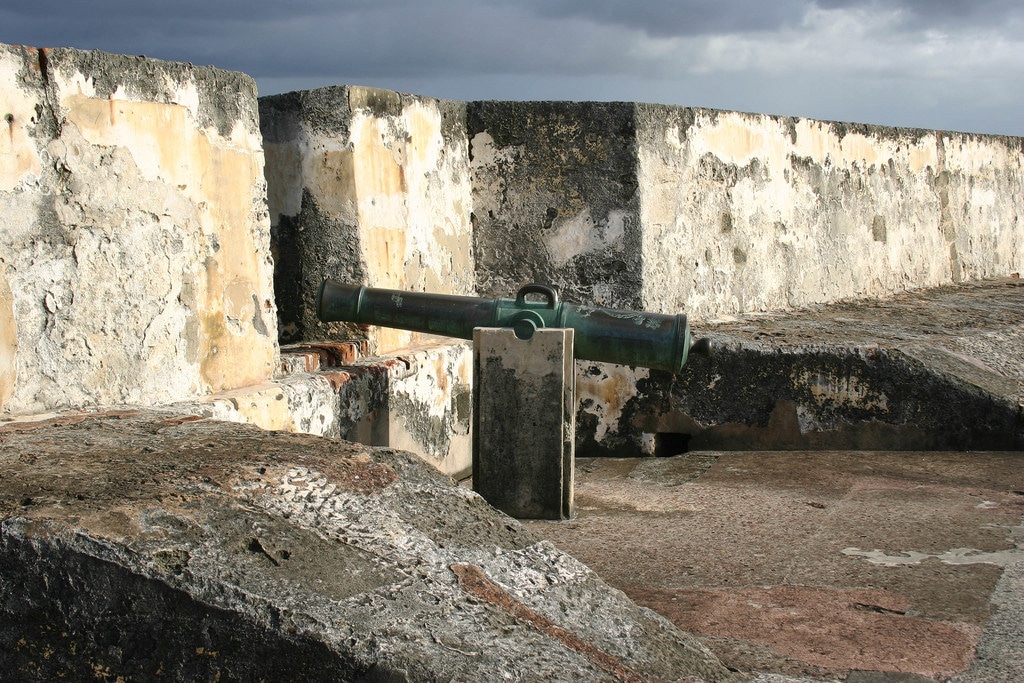 This fortress was built in order to protect the city and El Morro from attack. With so much history, this old beast is worth visiting. You will get to see the inside of the fortress and where cannons were placed as well as military quarters and tunnels. It is really interesting to learn everything that happened here. This is a fun destination for adults and children.
El Yunque National Rainforest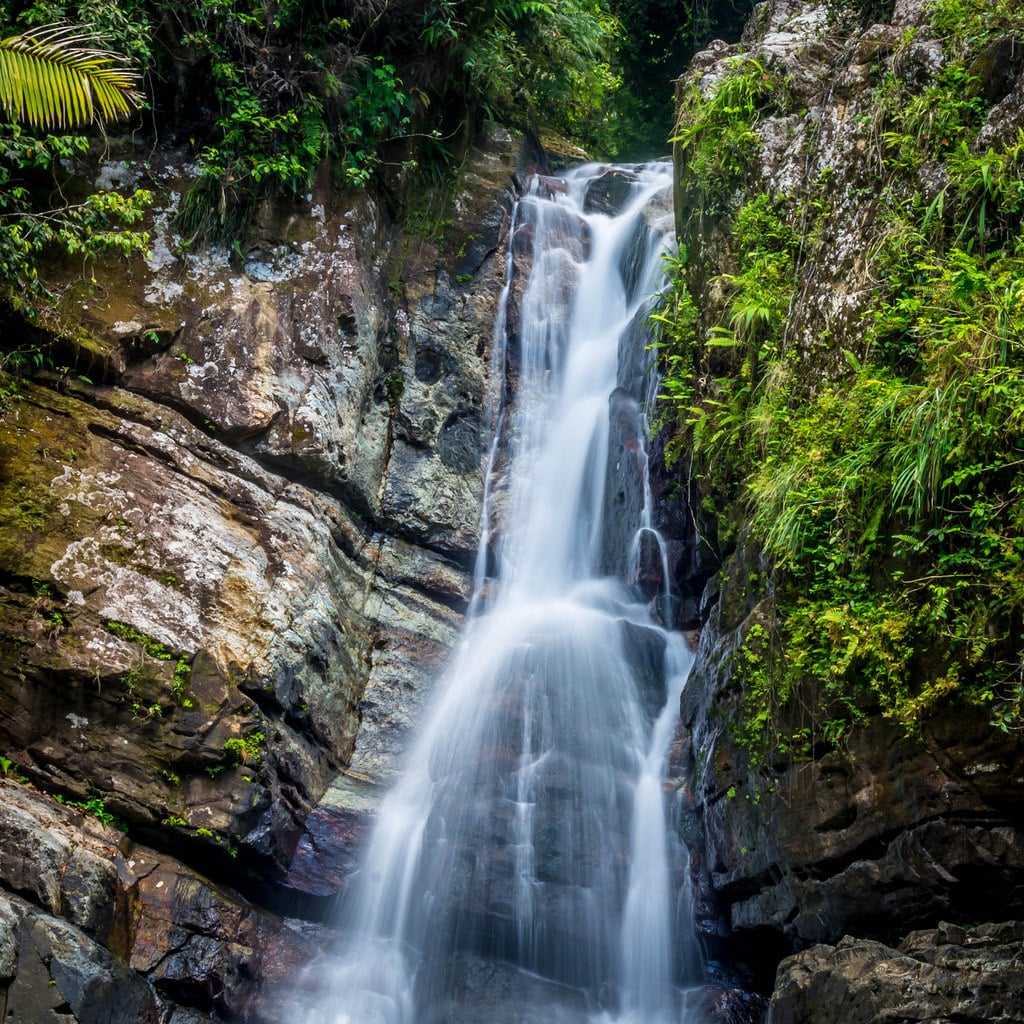 Welcome to the only National Rainforest in the U.S. National Forest system. El Yunque is a hiker's dream. First of all, with 13 marked trails that vary in different difficulties, you are able to pick your desired trail. It is recommended to bring multiple layers because this huge rainforest is extremely wet. Camping areas are also available because the rainforest is massive and may take more than a day to explore. It is definitely worth taking multiple days in this lush Tropical Rainforest. I mean how often does one get to hike in one of these? There are also day trips available through hotel concierges. Regardless of your plan, you cannot miss this opportunity to see this place. Make sure to bring a waterproof camera to capture these awesome memories and sites.
Local Cuisine
When you take your trip to Puerto Rico, there are multiple delicious and fun dishes to try. You can literally take your pick of a variety of local foods, as well as top-notch restaurants.
Mofongo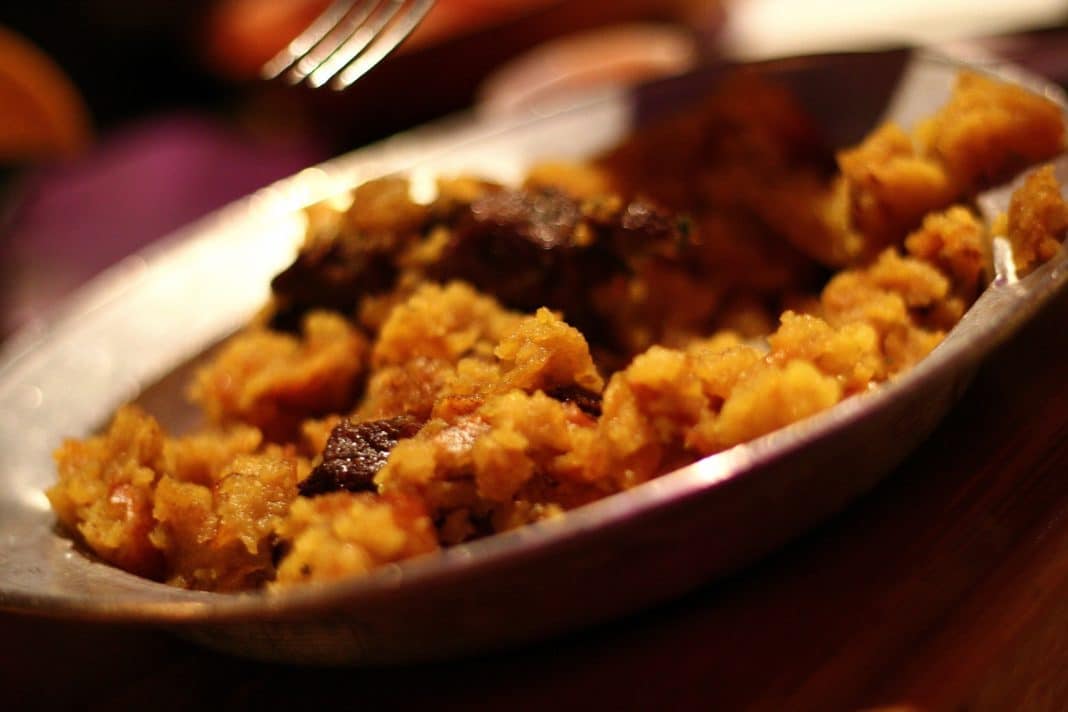 Credit: Flickr , Nicole Santiago
Mofongo is the unofficial dish of Puerto Rico. Not only do you have to try this when you go, but you will probably eat it more than once. What's great about this dish is that all sorts of restaurants and street shacks will have their specific recipe for Mofongo! Made from mashed plantains, seasonings, and fillings that include different meats and vegetables, this delicious bite will fulfill your appetite!
Arroz con Gandules
The actual national dish of Puerto Rico is Arroz con Gandules. This dish consists of rice, pigeon peas and a sofrito sauce. Heavily influenced by Spanish roots, the dish also has ham, chorizo, pork, red peppers, and olives included. Like Mofongo, this dish you will find almost anywhere, especially in San Juan!
Parrot Club
If you're looking for a fun atmosphere with Latino cuisine then check out the Parrot Club. Established in 1996, this restaurant has helped Puerto Rico modernize some of its local restaurants. Most of all, with its color and architecture resembling Puerto Rico's local theme, food is not the only thing you'll be admiring. Sticking with fresh local ingredients, the dishes are absolutely authentic and handled with care. The long blue bar is a nice place to relax and try a Guava Rum Punch or a Parrot Passion drink! Menu items include a cubano sandwich to die for, an assortment of authentic tacos, Mofongo, and different types of meats and seafood. The Parrot Club is worth a visit.
1919
For an upscale romantic evening, make your way to 1919 restaurant. Located in the Condado Vanderbilt Hotel in San Juan, this restaurant is as good as it gets. Many visitors rate this as the best restaurant Puerto Rico has to offer. This is why its always on lists of things to do in Puerto Rico. With ingredients locally sourced and fish fresh from the ocean, you can count on a fresh meal. Dishes are inspired and created by Award-winning local chef Juan Jose Cuevas. The menu is full of fun and bold dishes. There are plates to satisfy anyone's palate. Make sure to clear a night for the 1919 restaurant.
The Outdoors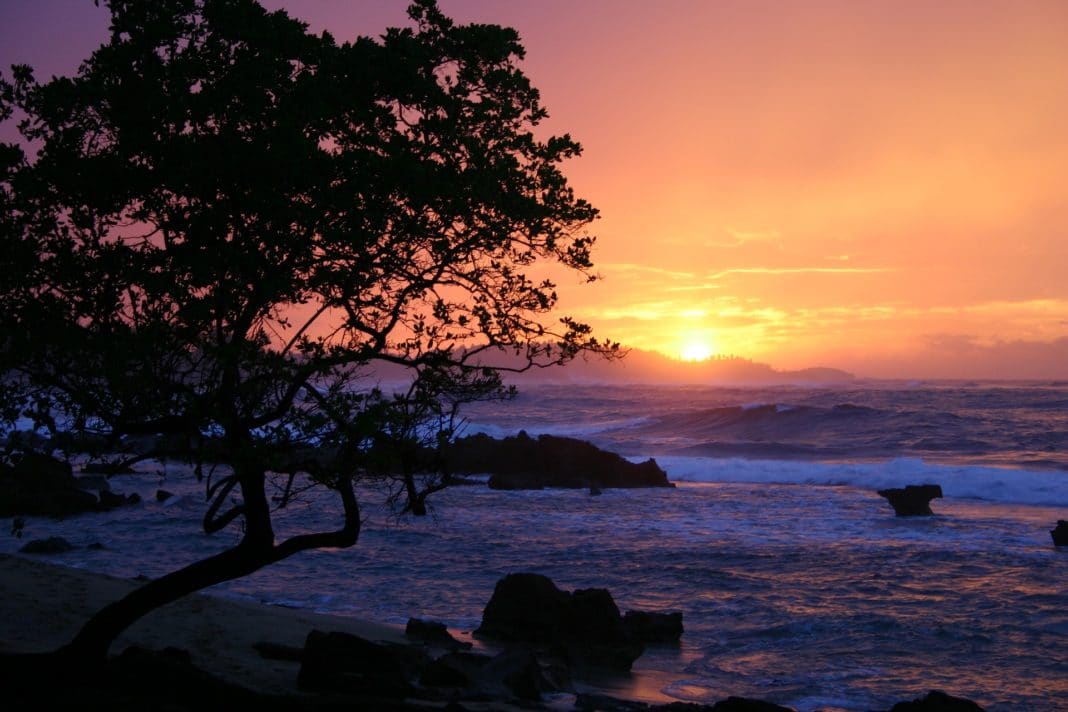 The best part about Puerto Rico isn't just its beaches, but its outdoor life! If you are the type of person that travels to islands for this reason, you will not be disappointed. Who doesn't love just soaking up the sun and lounging in the warm ocean water? I know I love it! What about trying out some snorkeling, scuba diving, or even surfing? The list of water activities goes on. However, that's not all Puerto Rico has to offer.
Puerto Rico has a lot of historical areas to hike to and educate yourself about. If you enjoy this kind of hiking, there are caves and forts to go check out all over. Going into caves and exploring is such a rush. Horseback riding, fishing, golfing, and bird watching are other things that you could give a try while you are visiting. Overall, Puerto Rico is a beautiful place with tons of activities, colors, culture, history, and delicious fish!
Beaches
Puerto Rico boasts many unique beaches to spend your days on. Bring your family, some snacks, and a blanket, and relax all day long.
Mosquito Bay
Credit: Flickr
Though beautiful and what you would expect from an island beach, Mosquito Bay isn't what it seems. At night, the bay lights up with over 70,000 bioluminescent organisms. This is a sight to be seen if you haven't experienced such a thing. It is recommended you take a kayak out with a tour guide. This lets you experience the full effect of this sighting. Otherwise, have fun during the day doing normal beach and water activities. Make sure you make it to this bay at night. It's a once in a lifetime experience.
Flamenco Beach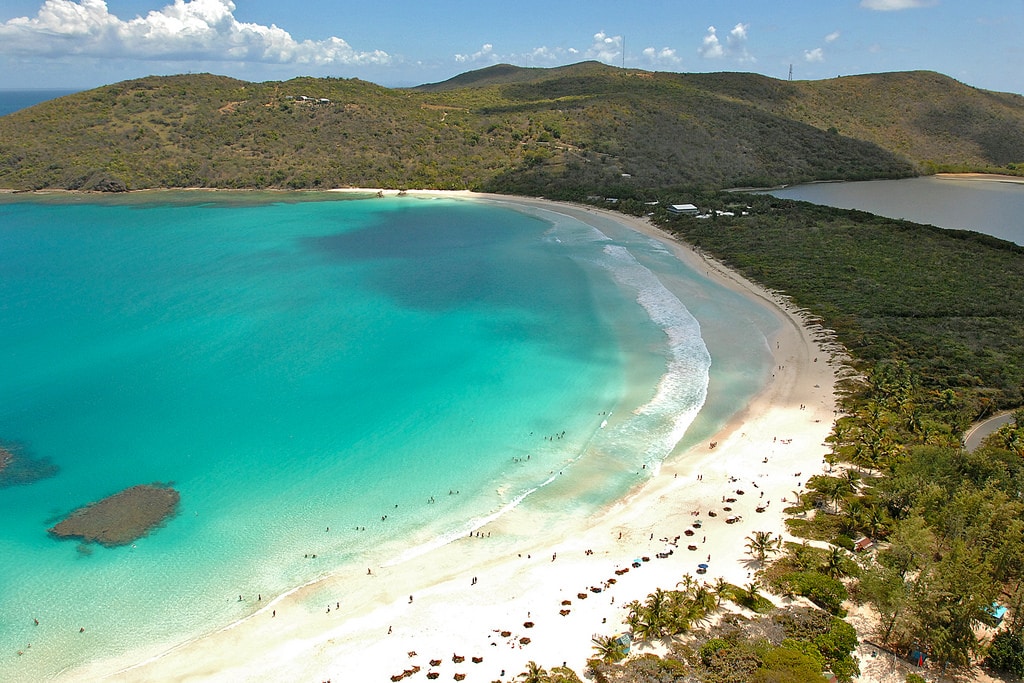 A bit off the coast of Puerto Rico is Flamenco Beach. This beach is located on the island Culebra. This is a more secluded beach but gives you those picture-perfect views, and all day activities you and your family are looking for. With more than a mile of white sand, there is plenty of room to lounge, play, or run on! Flamenco Beach is viewed by some as the best beach Puerto Rico has to offer. One of the many perks of this beach are the amenities. There are bathrooms, showers, refreshment kiosks, and even campsites! Everything is priced pretty reasonably well. With its pure beauty and activities, Flamenco Beach is a great option for things to do in Puerto Rico.
Some other options for beaches include:
Condado beach
Carolina beach
Luquillo beach
Shopping and Tourism
Like all tourism destinations, shopping is all around you. Puerto Rico is not only home to some souvenir shopping, but home to some great tourist spots as well.
Calle de Cristo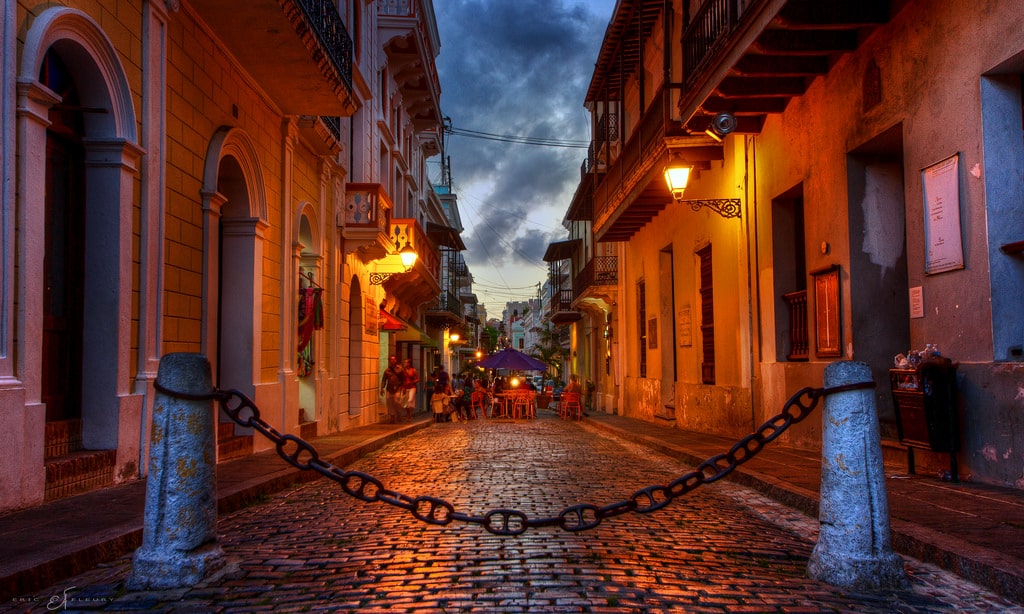 Credit: Flickr
Located in San Juan, Calle de Cristo is loaded with shops, boutiques, galleries and yes, food! This place is an absolute beauty. A one-stop shop makes Calle de Cristo a perfect place to spend your day shopping. One of the visitors favorite reasons to come is the scenery. With local art, cobblestone streets, and the music heard on the streets makes this place entertaining enough in its own right. If your one for beautiful buildings, the two churches here are for sure places to visit. San Jose Church and Capilla de Cristo are big photo opportunities inside and out. El Morro is also close to here so you can visit both in one day! This will knock off two things on your list of things to do in Puerto Rico.
Museo de Arte de Ponce
Why not stop by a museum while you are looking for things to do in Puerto Rico? The Museo de Arte de Ponce has tons of artwork and exhibits to keep you busy. This museum has over 4500 works of art to be admired. The works range from European, African, and the Americas dating back to the 14th century. This is a great way to relax a bit and take in a different aspect of Puerto Rico.
What The Visitors Say
People love visiting Puerto Rico. With its island charm and breathtaking views, people can't get enough. The beaches are the main attraction. With so many to offer, families love coming back. The only complaint about the beaches is that they can get a bit crowded during tourist season. The historical monuments are another fan favorite. People love being able to experience the history first hand. The island's food gets countless positive reviews. Visitors cant get enough of that delicious Mofongo! The local food never ceases to disappoint.  Since it is pretty easy to get to and there is so much to do, Puerto Rico is a family-friendly destination for anyone looking to go on a vacation!
Safe Travels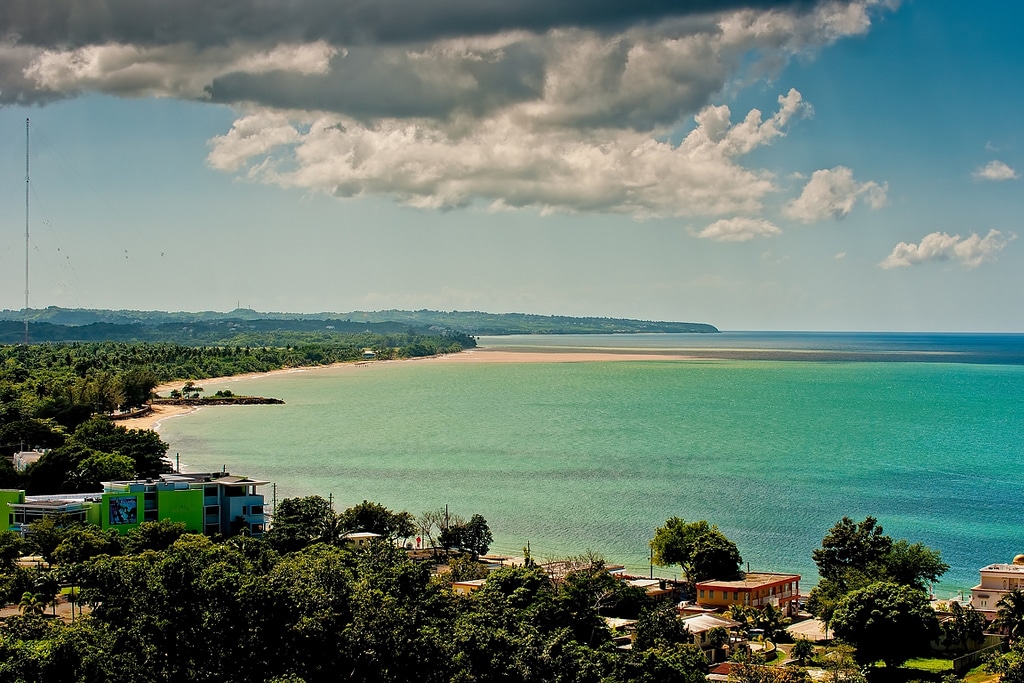 Credit: Flickr, Ricardo Mangual
Overall, Puerto Rico is a blast. There is so much to do and see. If you are able to visit, definitely try some things on this list. Eat Monfogo, swim in the water, and most of all, enjoy yourself. Puerto Rico is beautiful and loves to give back to its visitors. You won't go wrong following along with this list of things to do in Puerto Rico. Happy Traveling!
Related Article: Top 8 Puerto Rico All Inclusive Resorts & Hotels