Maximize packing potential with the eBags Ultralight Packing Cubes.
If you're someone who travels frequently, you know the struggles involved with packing your luggage. When you decide to embark on a long trip, you may need to bring countless items with you. However, your bags may not have the capacity to carry everything you require for your journey. This leads to packing frustrations as you attempt to stuff every belonging inside tiny and cramped carrying cases. Thankfully, various products designed specifically to optimize packing potential remain available for purchase. With items like the eBags Ultralight Packing Cubes, you'll have the opportunity to pack everything you require easily. These cubes enable travelers to organize their belongings efficiently, eliminating previous luggage packing woes. Read on to find out about these extremely helpful products and their various features.
eBags Ultralight Packing Cubes Features & Benefits
Ideal for Organization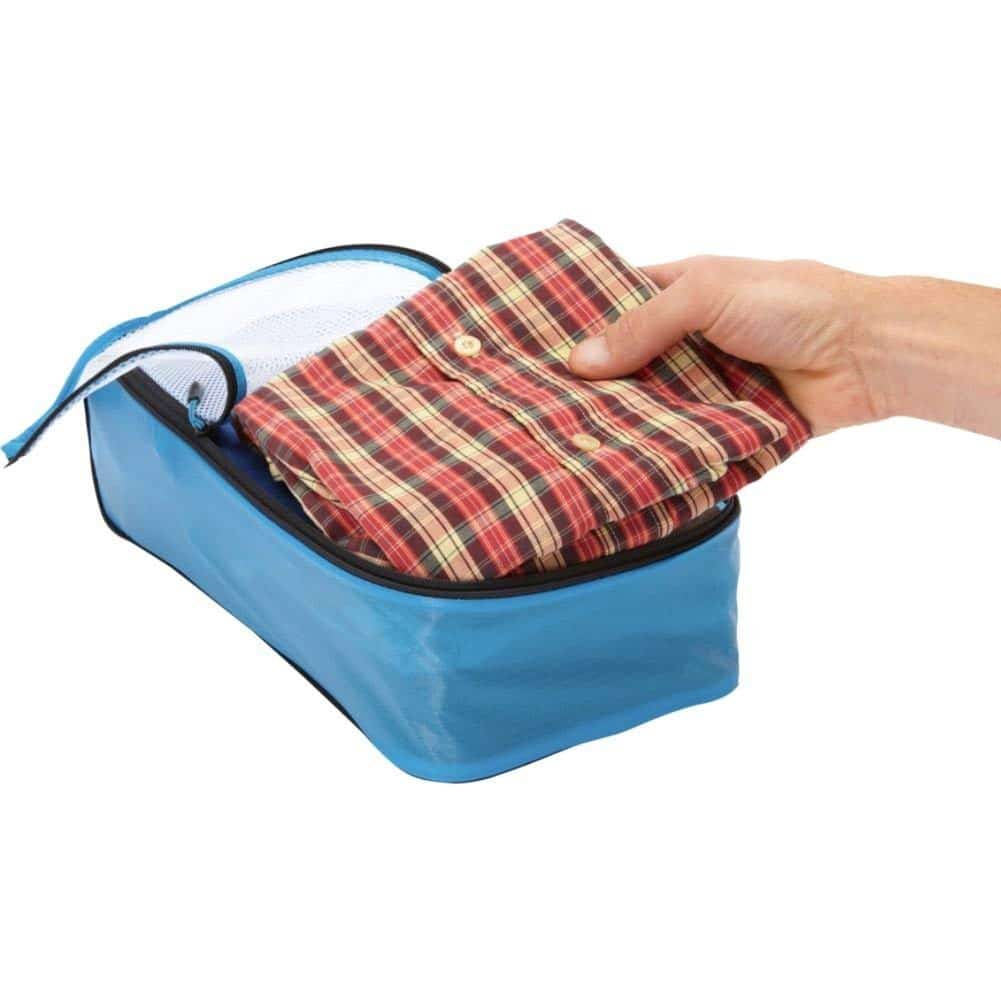 When you're looking to optimize space in your luggage, you need products that organize belongings effectively. Travelers might know various tricks and folding techniques to pack in an efficient manner yet fail to fit everything necessary. This causes tons of frustrations as you attempt to stuff every belonging within bags that just don't provide enough space. You'll also have to deal with messy luggage while trying to cram everything into random places inside bags.
If you desire some real organization when packing your luggage, consider the eBags Ultralight Packing Cubes. These products enable travelers to organize all of their belongings in a super quick and easy manner. The cube-shaped items allow every kind of item to fit simply within varying designated spaces. You won't need to worry about messy luggage or dealing with overstuffed bags that make it difficult to locate items. With the eBags Ultralight Packing Cubes, you'll appreciate being able to put every travel item in its desired place.
Durable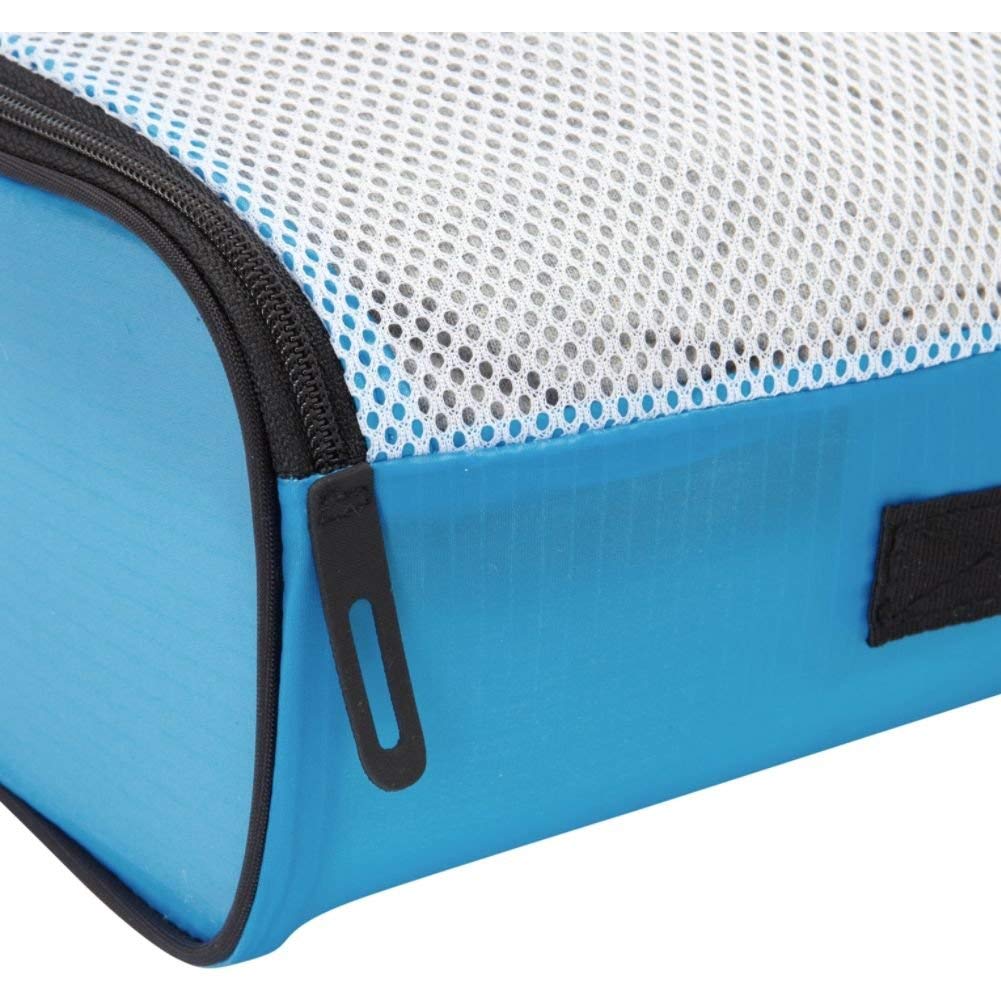 Travelers who have to pack luggage often require travel gear that can withstand some wear and tear. For instance, luggage with flimsy constructions won't last after being packed on airplanes and carried throughout multiple journeys. This means that every kind of product you purchase for travel should maintain a durable design. That way, you won't deal with holes or tears in products when you utilized the items on countless expeditions. You'll feel satisfied knowing the travel gear will be intact for a long time after your initial purchase.
With the eBags Ultralight Packing Cubes, travelers can remain pleased knowing the products will withstand frequent usage. Since these cubes have been designed utilizing sturdy materials, they stay intact throughout all your packing ventures. Siliconized Cordura-brand nylon allows the cubes to remain in shape even after you've used them multiple times. A silicone coating on the interior of the cubes also keeps the bags from getting scuffed by your belongings. Self-repairing coil zippers on the tops of the cubes even remain extremely sturdy, so they won't stick or fall off.
Compact Design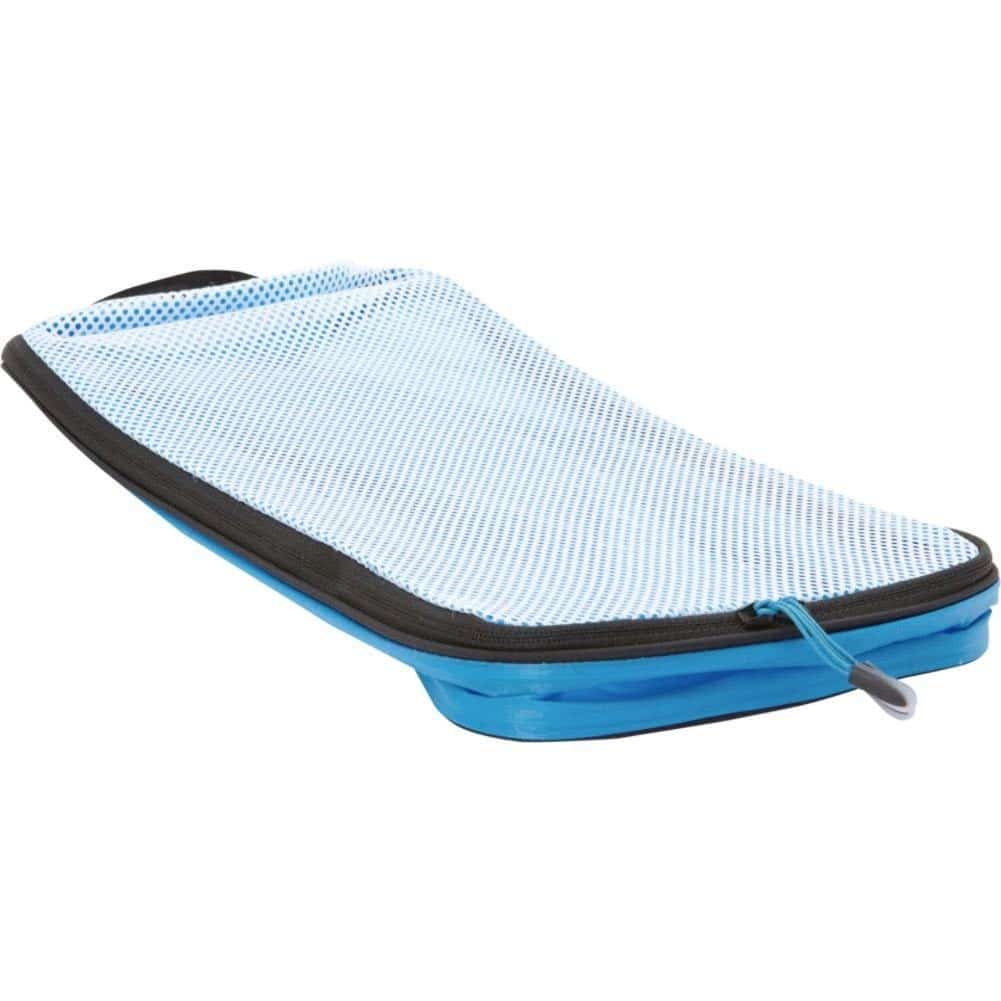 Since travelers require lots of room inside suitcases, the organizational products used to stow clothes should remain compact. You don't want to deal with bulky storage items that take up tons of room inside luggage. This will cause issues as you struggle to fit your belongings as well as the organizational products within the luggage. Accordingly, smaller and compressed storage products offer travelers greater efficiency when it comes to packing bags.
The eBags Ultralight Packing Cubes maintain a smaller construction, ensuring travelers can fit them as well as belongings inside luggage. Travelers may rest easy knowing that the cubes won't utilize much-needed space within carrying cases. Since the cubes have been created with lightweight materials, the organizational products also won't weigh your luggage down. When you have to pay for checked luggage at airports, you may not need to consider the cubes' weight. Weekender bags or luggage for brief trips will also remain light as you carry them from place to place.
Sturdy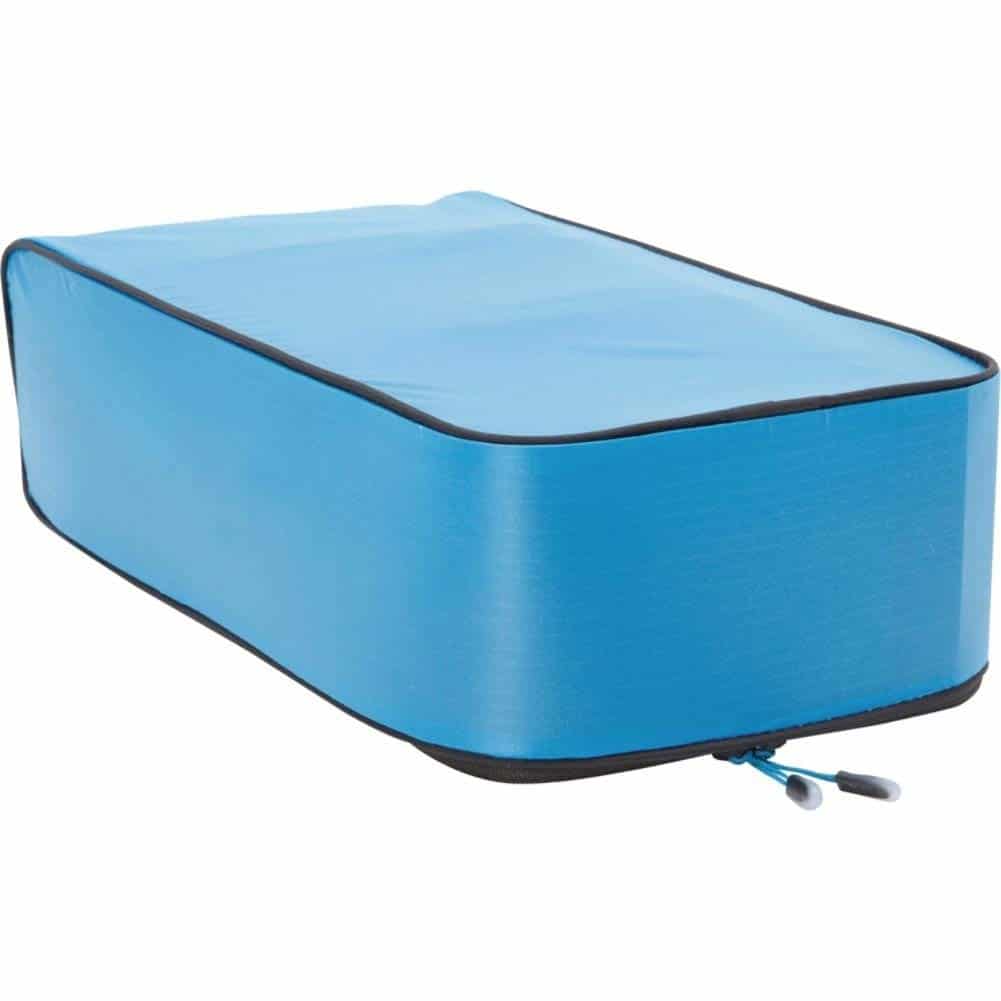 Sometimes, when you purchase organizational products for luggage, the items feel too flimsy to function. Liners or other organizing products might bend and make it difficult for travelers to properly pack. Certain organizing items may also move around a lot when you travel to your various destinations. Luggage shifting around on airplanes or inside cars may result in a mess when you eventually open your bags. This can cause issues if you've packed toiletries that contain liquid, as they may spill onto clothes. Your organizational efforts will also go to waste if the items inside bags rummage around during journeys.
When you decide to buy the eBags Ultralight Packing Cubes, you'll never need to worry about messes inside your bags. These cubes have been created with sturdy designs, ensuring the rectangular shape remains the same long after you've packed. This ensures your items stay in place even if you're moving around constantly.
Varying Sizes and Colors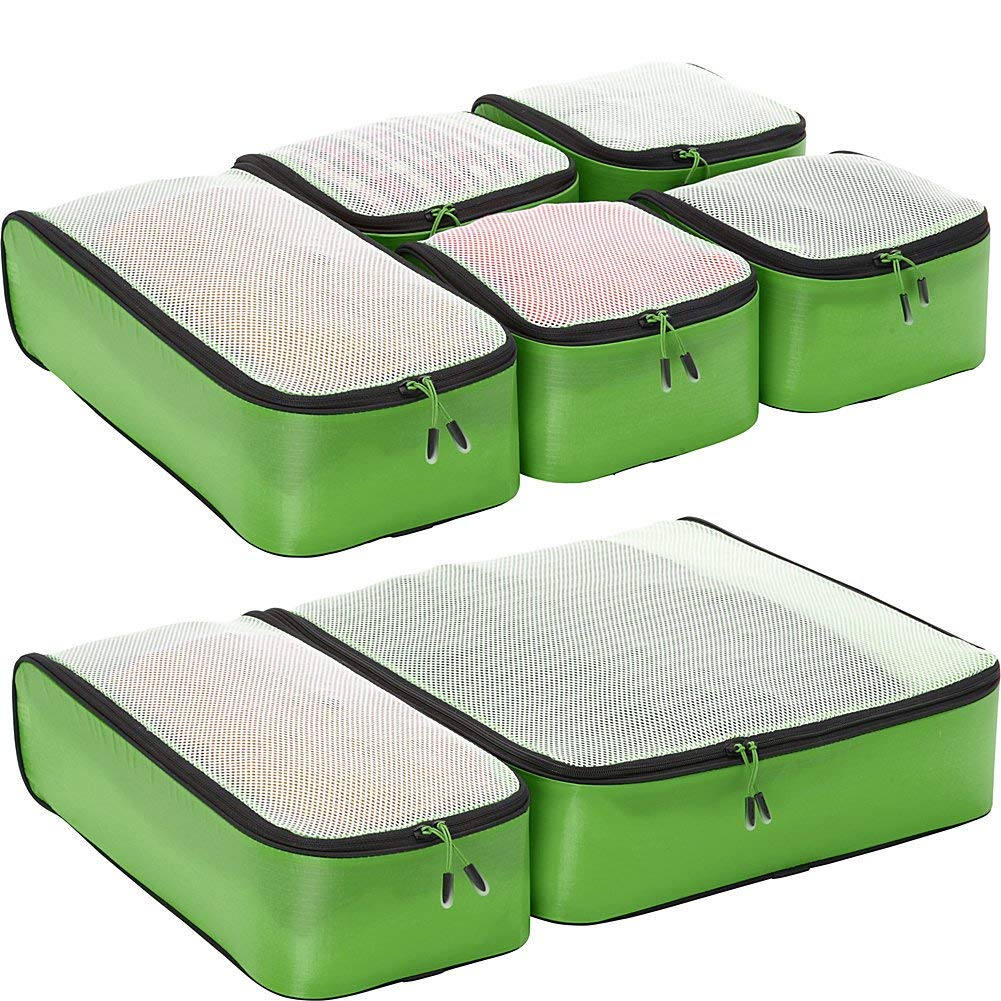 Sometimes, products designed to help organize luggage appear too similar in shape and style. You might want varying sizes from your organizational products to enable more efficient packing. If you purchase a set of luggage liners, you might not get to have all different sizes. This might cause issues when you need to use the organizing products with luggage of varying sizes and shapes. Travelers may additionally want luggage products that appear exciting, as they'll have to use them frequently.
Thanks to the varying sizes included with the eBags Ultralight Packing Cubes, you can organize every luggage piece effectively. When you buy these products, you'll get to utilize two slim cubes, four small cubes, and one large cube. This allows you to fit everything you need in a single location, even when packing different kinds of bags. Additionally, the eBags Cubes remain available in different colors, including blue, black, green, and gray. Travelers may get to choose their favorite shade when they decide to purchase these cubes.
What Travelers Are Saying About the eBags Ultralight Packing Cubes
Travelers who purchased the eBags Ultralight Packing Cubes raved about the products' ability to organize items easily. The eBags Cubes allowed travelers to place various types of items in a simple and straightforward manner inside luggage. Clothes could be folded and organized within the cube shapes, letting the reviewers separate based on weather and clothing type. This also helped ensure that clothes remained wrinkle-free, rather than balled-up and shoved in a corner of their bags. Similarly, belongings like toiletries could stay in their own secure spot, avoiding any possible leakages during travel. Reviewers also appreciated the flexible nature of the cubes, as this made the organizational items roomier and simple to manipulate.
A few travelers found that the eBags Ultralight Packing Cubes lacked the sturdiness necessary to pack items properly. Since the cubes were constructed with flexible materials like silicone, the organizing products seemed flimsy to some travelers. Additionally, certain reviewers wished that the cubes had been somewhat larger, as they couldn't fit everything travelers required. However, overall, the majority of reviewers found the cubes ideal for organizing luggage and packing efficiently.
Alternative Packing Cubes You May Like
1. Acteon Compression Packing Cube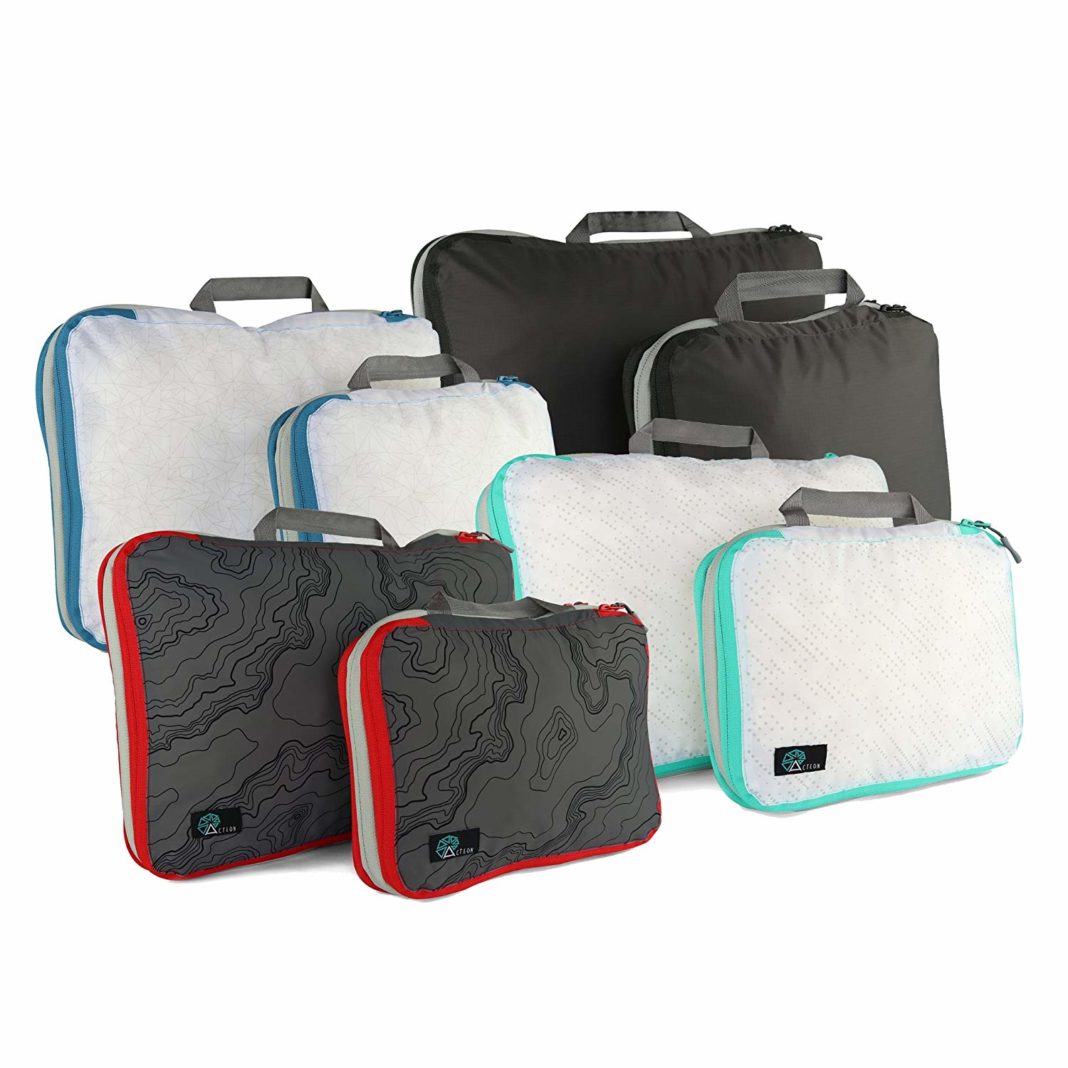 If you weren't completely satisfied with the eBags Ultralight Packing Cubes, consider the Acteon Compression Packing Cube. These unique cubes utilize compression technologies to make tons of room inside your luggage. You can insert your bulky sweaters and jeans within these bags and still have space leftover for other items. With their compression cube, this company has allowed travelers to carry many more items than they would have normally. You'll have the chance to bring every necessary belonging when you utilize these compression cubes. This product also remains ideal for separating dirty and clean clothing, as well as different types of apparel. You can organize with ease while utilizing this compression packing cube.
2. Tune Up 6 Piece Packing Cube Set Weekender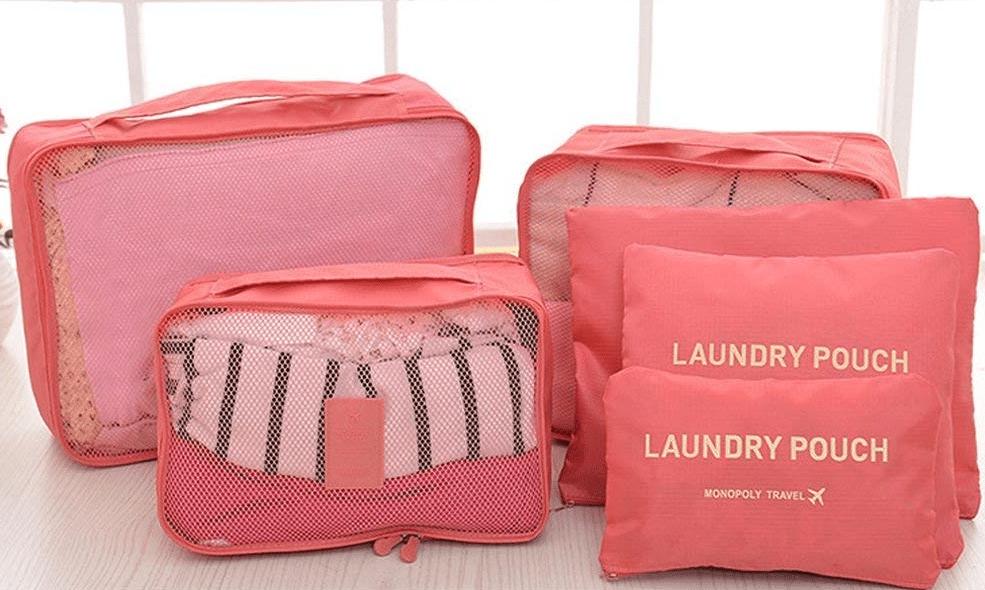 Another set of organizational products, the Tune Up Packing Cube Set remains ideal for separating clothes in luggage. The varying sizes of cubes enable travelers to pack a variety of different items within their carrying cases. You could separate dirty and clean clothes without worry when utilizing this packing set. Like the eBags Ultralight Packing Cubes, the Tune Up Packing Cube Set provides an efficient way to organize luggage. Since the set comes with various different sizes of organizing cubes, you can also use whichever size you require.
3. American Flyer Greek Key Packing Cube 3 Piece Set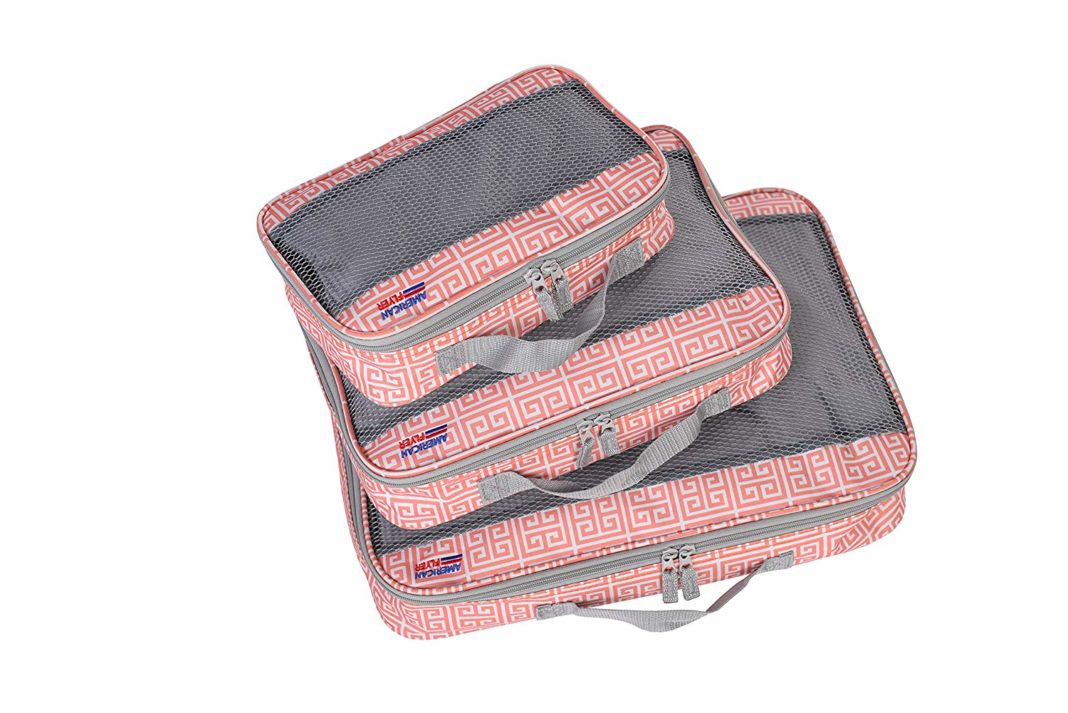 The American Flyer Greek Key Packing Cubes offer comparable organizational opportunities to the eBags Ultralight Packing Cubes. These cubes come in different sizes, so you can use them all or just specific ones when packing. You can easily learn how to use packing cubes properly by utilizing these straightforward organizers. Small, medium, and large cubes enable travelers to organize luggage to best fit their needs. Additionally, mesh tops on these cubes provide greater ventilation and allow travelers to look within the cube. Strap handles even make it super easy to carry these cubes outside of luggage.
Never embark on another trip without using the eBags Ultralight Packing Cubes.
Before you travel anywhere, packing your luggage remains an essential part of the journey. If you can't bring everything you really need, you'll have to go without or purchase items at the new destination. Travelers may struggle to organize their belongings properly within their bags, leading to countless frustrations. However, when you buy the eBags Ultralight Packing Cubes, you'll get to eliminate these anxieties and struggles. These products allow travelers to easily pack everything they require before embarking on an amazing trip. Clothes, shoes, toiletries, and electronic equipment will fit inside your carrying cases with ease. You simply need to buy the eBags organizers in order to understand why you should be using packing cubes. Once you start using these organizational products, you'll wonder how you ever packed your luggage without them.
Related Article: Top 5: The Best Packing Cubes to Help You Stay Organized