Are you wondering how everything's going to fit in your carry-on? Learn how to use packing cubes. We've got the tips you need.
If you've ever wondered how to use packing cubes, read on. These little game changers have revolutionized the travel industry. Whether you plan on checking a bag or bringing a carry-on, they help you to stay organized and make the most of your space. For the purposes of this article, we will be focusing on how to make your items fit into carry-on luggage. The best packing cubes help you make the most of your space and stay sane on the go. Eagle Creek and eBags are two of our favorite brands.
What are Packing Cubes, Anyways?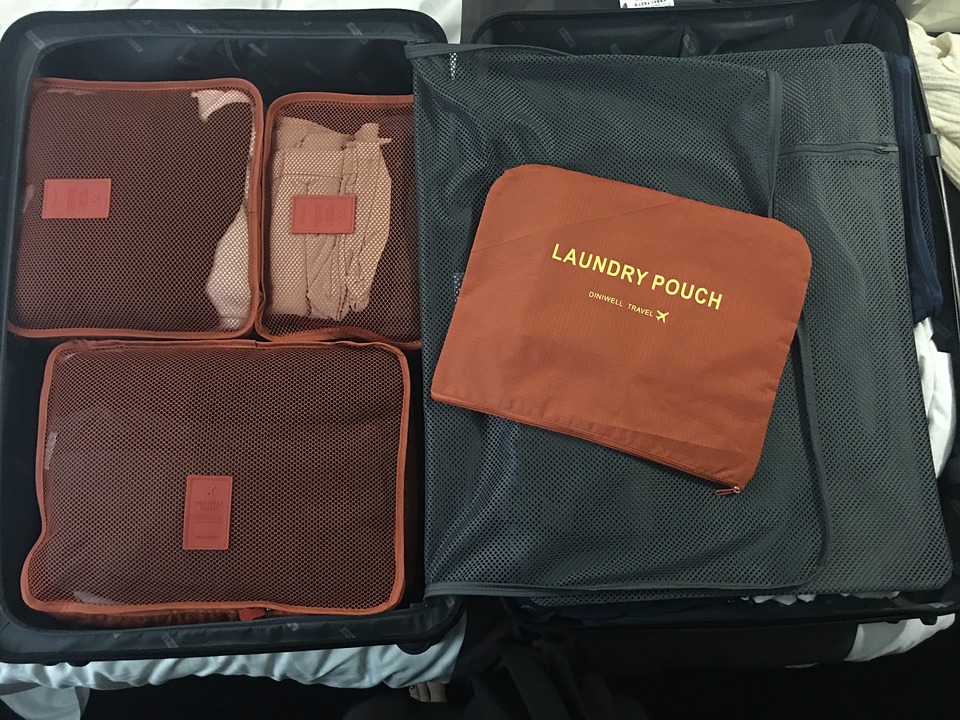 Before we dive into how to use packing cubes, let's do a quick run through of what they are and what purpose they serve. Packing cubes are small soft-bodied fabric containers. The top is usually made from a mesh fabric and the pack zips shut to contain your items. Packing cubes are small enough for you to fit them into your carry-on luggage and backpack.
With different shapes and sizes available to choose from, it is possible to find the right packing cubes to fit into your luggage. Some come in the shape of squares, rectangles, and long tubes. Others offer compression zipper features to suck as much air out of the pack as possible. Others yet have two sides, so you can separate dirty laundry from the clean ones. Not only do they compress your clothing but they also keep you sane. We swear that once you start using them, you will never go back.
Benefits of Using Packing Cubes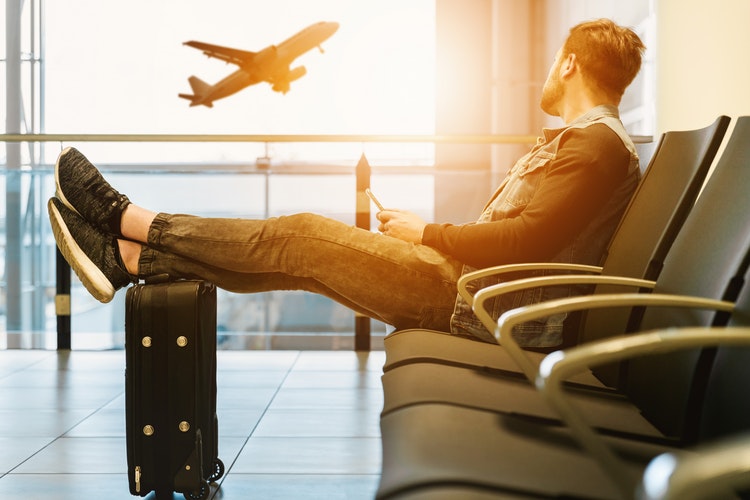 Yes, you can pack well without using packing cubes. But once you start using them, you will discover multiple benefits to doing so. For the first thing, you won't have to dig through your entire bag to find that one item you need. Separate your pants from shirts, sweaters, and undergarments. It's never been easier.
They Come in Various Sizes:
When it comes to how to use packing cubes, pick the ones that will fit in your bag the best. You want to maximize space. Since they vary in length, width, and height, it's easy to do this. Different sizes mean that they can fit in any type of day pack, suitcase, or other luggage that you want to bring.
Stay Organized:
Pack like items together. Shirts go with shirts, pants with pants, and so on. Choose how you want to be organized. You can choose different shape packs, different sizes, and even have a colored them if you like. This is the type of thing Friends' Monica would have gone wild for.
Keep Clothes Fresh and Wrinkle Free:
So you can't avoid every wrinkle in your clothes but you can sure try. Using packing cubes will prevent your clothes from getting disheveled even when you have to roll them. By filling them to their capacity, the items are kept safe while you are going from point A to point B.
It's Easier to Pack, Repack, and Find What You Need:
Here's the beauty of using packing cubes. You don't have to dig to find what you need. Just pull out one packing cube if you need to get out your raincoat or grab a clean pair of socks.
Maximize Your Space:
Wondering how to use packing cubes? Make the most of them by compressing your clothes. Due to the building block of the cubes, you can fit more into your luggage. They are easy to stack when needed too.
Storage Between Trips:
You know, there are some items you only use when you travel. Instead of having to pull everything out of your bag, all you have to do is get then out of your packing cube. Now, tell us this isn't a lot easier than tracking all of them down individually.
How to Use Packing Cubes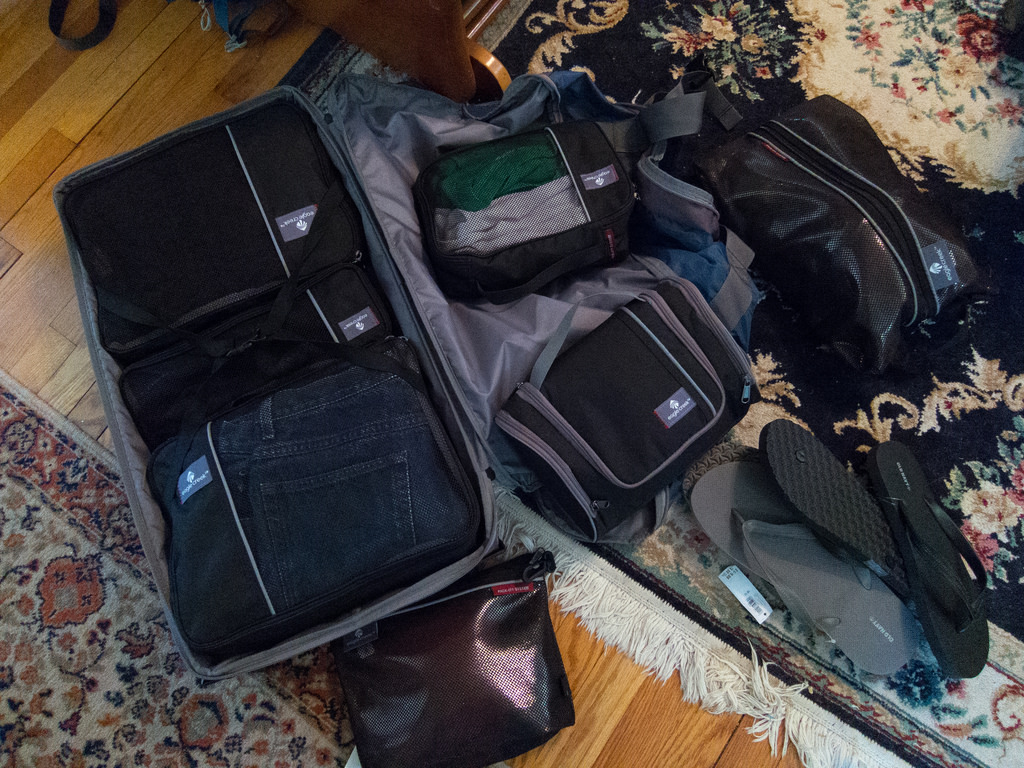 Okay, now we're getting to the good stuff. Technically, there's no right or wrong way how to use packing cubes. Just do what works for you. Some people think you can maximize your space by rolling your clothes. Others simply just fold them neatly before they put them inside. Once you have your packing cubes filled (but not stuffed), it's time to put them inside.
Remember what types of items you put in each packing cube, so you can grab them in a flash if need be. Here's a pro tip. If you're using a packing cube to store your dirty laundry, it might be helpful to toss in a few dryer sheets to make sure your bag still smells fresh.
Getting the Right Packing Cubes
Did you know that some companies specifically design packing cubes to fit the dimensions of their own bags? Clever, right? This is handy since there are so many types of bags on the market. In addition, the extra features and quality will help you determine which ones to buy.
Name Brand vs Regular Packing Cubes
A lot of travelers wonder whether they should invest in name brand packing cubes or save a little money and just get the no-name brand types. Some of the larger brands offer warranties for their products, whereas smaller companies may not. They may also have some additional features (e.g. extra compression) but that can come at a cost.
Large Packing Cubes
If you're new to the world of packing cubes, don't just jump right in and get the large ones. On the contrary, we recommend getting a series of smaller packing cubes. This way, you can organize and compartmentalize your items easier. If you do end up switching your type of luggage, they are also easier to work with. Sure, sets are tempting to purchase but they often come with at least one large packing cube, so keep that in mind.
Flexible vs Structured Packing Cubes
One of the biggest questions about how to use packing cubes comes with structure. Are you looking to maximize space, get more organized, or both. Personally, we like having structured packing cubes. They fit better into your bag and there are no lumpy sides of the packing cubes to work with. When it comes to maximizing space or prioritizing organization, we will always choose the latter. When you're traveling, you will always find yourself thinking that less is more. This idiom has never been more true. Travel like a minimalist.
How Many Packing Cubes Do I Buy?
Again, less is more. By taking fewer packing cubes with you, there is less temptation to try and overpack. For most travelers, about three packs does the trick. Some choose more or less depending on their packing goals. Just remember, you'll have an easier time traveling if you don't have to sit on your bag to get the zipper shut. If you';re heading out on your first big European trip, here's what to bring.
Here's How to Use Packing Cubes in a Nutshell
Alright, let's review. If you know how to use packing cubes, it really does make all of the difference when you travel. Using them the right way can make your trip run so much more smoothly. It's all too easy to get carried away though and bring too many. Remember that less is more. When it comes to choosing how to maximize your space or get organized, always opt for organization.
Although it seems like using the largest packing cube is the best bet, it's not. Using smaller ones to compartmentalize will help you find your needed items much faster. Make sure you don't under or overfill them. You want your items to fit snugly without the pack being lumpy or bulging at the seams.
With this in mind, make sure you are using your pack appropriately by filling it with the right things. Sure, you can use packing cubes for more than just clothing but clothing is generally the best item to pack. Finally, make a checklist and run through it to see if you have everything you need. When you do, it's time to travel!
Related Article: Top 5: The Best Packing Cubes To Help You Stay Organized