The Adidas Prophere shoes are a 2017 release blending the sleek silhouette from UltraBoost with a Primeknit upper construction. While it's been chalked up as a 90's retro throwback, these shoes certainly have a modern twist, and w​​​​​e think you'll love it.
Why is is that the most stylish shoes also happen to be the least comfortable? That's a frustration that most travelers everywhere can most likely relate to. Because who wants to explore new cities in uncomfortable shoes that are aesthetically pleasing, or comfortable shoes that kill your vibe? That's where the Adidas Prophere shoes come in.
First things first – we absolutely love the style of these shoes. The Adidas Prophere shoes emphasize blending classic and trendy. These unique looking shoes are a great choice for the gym or for the athleisure style. It's more likely that you'll be wanting to wear them everywhere. Not all athletic shoes are created equal. Sporting a contrasting midsole and a speckled upper design with a wide variety of style options, there is a look for every buyer out there.
Adidas Prophere Shoes Features & Benefits
Let's take a closer look at the benefits the Adidas Prophere shoes have to offer.
The Outsole: Perfect for Walking Around on Your Travels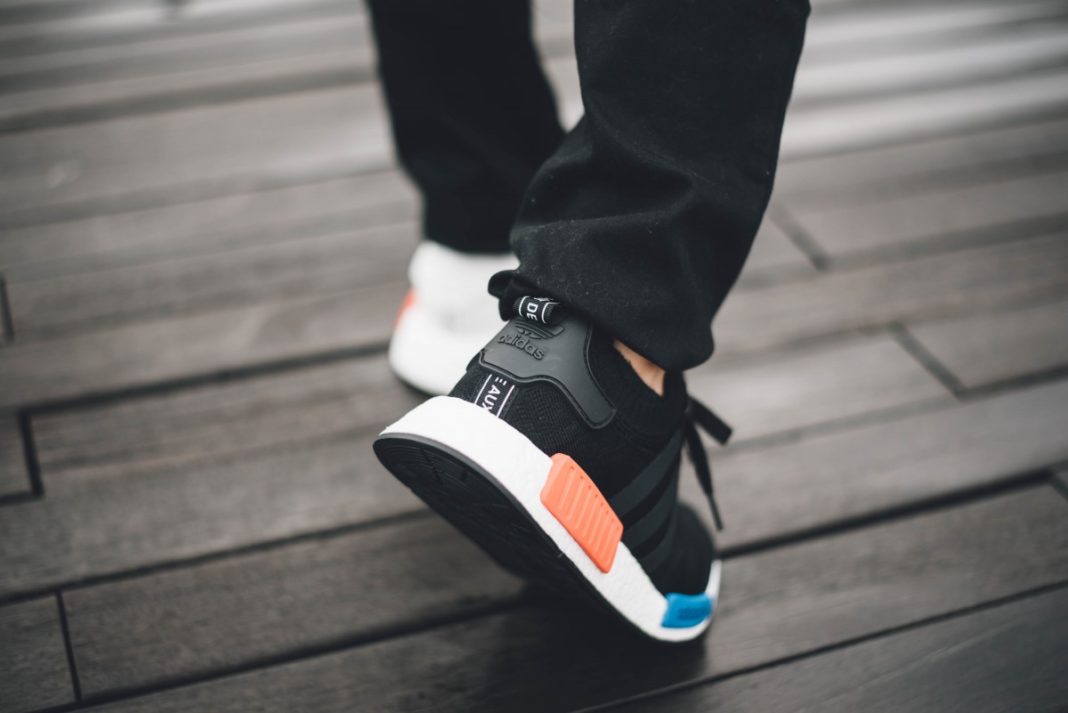 The Adidas Prophere shoes offer a fairly standard outsole design. For this reason, it is not a good running shoe. But that's okay. It is a great walking shoe for travel and a great athleisure shoe for style. We're going for practicality here and the Prophere surpasses that requirement. We do have to give you a heads up though: the traction on these shoes is not the best.
The Midsole: A Foamy Cushion That's Comfortable on Your Feet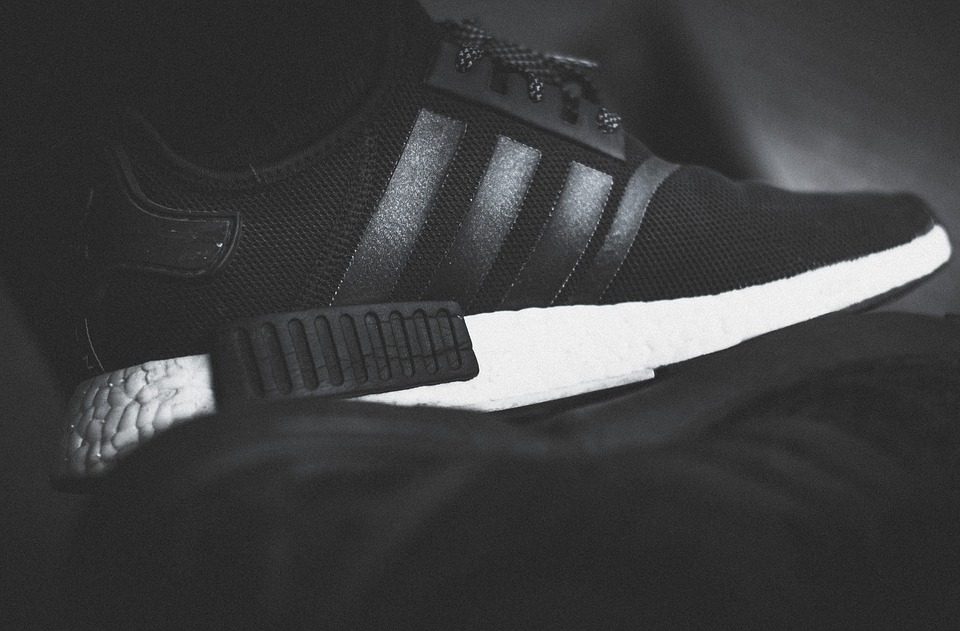 Okay, so the Adidas Prophere shoes definitely look like they have some sort of Boost midsole. But it doesn't. Instead, the shoe features a thick midsole foam cushion. This is what gives the shoes their thick chunky appearance at the heel. Reviewers found the cushion about as comfortable of that of the popular Boost model.
The Upper: Flexible Material So Your Feet Still Feel Free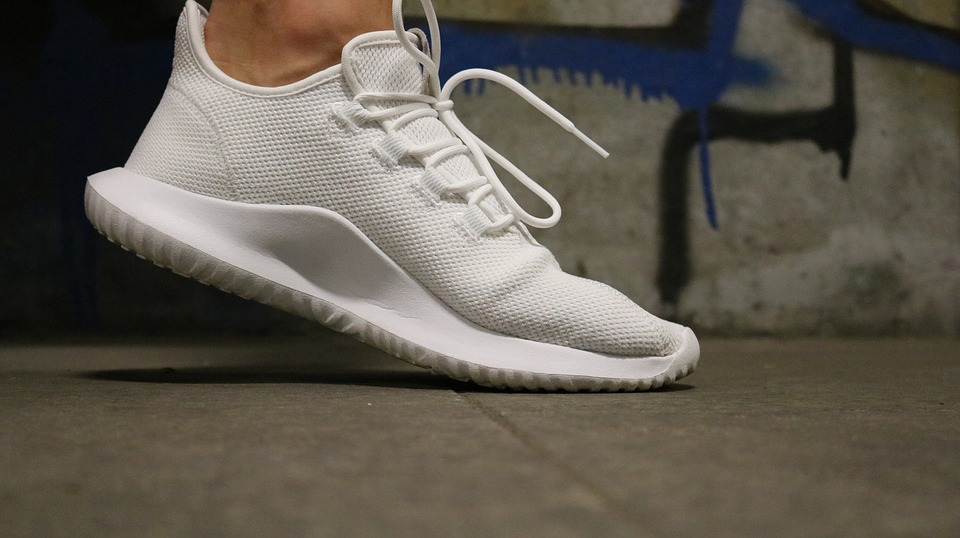 The upper part of these Adidas shoes is constructed from a flexible knit material. Due to this adaptive fit, the shoe moves and flexes with you for max comfort. A slip-on design makes it easy to put on or take off. At the back of the shoe, you'll find a leather heel cup. A class Adidas trio stripe pattern links to the laces for a very adjustable fit. At the front of the shoe, you will see a toe box complete with an antimicrobial liner.
The Shoes Run a Little Narrow
Reviewers found the Adidas Prophere shoes run a bit on the narrow side. However, they did note the shoe's construction is quite durable. Some felt that the shoe's opening was too small and even with the slip-on design, it was hard to get their shoes on quickly. Others appreciated the more rigid durable design.
Weight: Very Lightweight, Omitting a Little Added Density from the Midsole
Overall the shoe is very lightweight. Most reviewers say it could have been a little lighter though. The thick midsole adds a bit of unwanted density. We can't complain though. Equally important, the extra cushioning makes it a whole lot more comfortable to wear than other styles. If you're looking to purchase an everyday sneaker, it will work just fine.
Breathability: Your Feet Will Feel Free Indeed
The knit upper fabric and adaptive fit ensure breathability in these sneakers. If you ask us, it's one of the most important factors in choosing a good pair of travel sneakers. When you've been walking all day on a hot summer day and your feet get sweaty, there's nothing as great as good ventilation in your shoes.
Comfort: Comfortable, but Not Quite on Par with Their BOOST Tech
Adidas didn't hold back when they revealed the Prophere. It's definitely meant for style over comfort. That's not to say it isn't comfortable or wearable though. Basically, it just means it lacks the comfort wow factor characteristic of their BOOST technology. Sure, when you compare it to the ultimate comfort tech it might fall short, but we think the foam midsole felt just fine.
Style: You'll Definitely Show Some People Up with These Bad Boys
The Adidas Prophere shoes stand out; style is above all. There's no doubt about that. In fact, most travelers admit they purchased the shoes for their style over anything else. And why shouldn't they? They were the hot fashion topic on GQ Magazine last winter, acclaimed as a style that will carry over well into 2018 and even "give the Balenciaga Speed Trainers a run for its money."
They launched at a price point of $120, which sent them flying off the shelves. Since their December release, prices have come down even further though. Guys can score some on Amazon for less than $80 in select colors.
Durability: No Need to Worry About Needing New Ones Any Time Soon
To say nothing of the durability would be a shame. Reviewers agree that despite its flaws, the Adidas Prophere shoes appear to be very durable sneakers overall. The upper part of the shoe is made from a very strong flexible fabric. With most shoes, the front is often the most susceptible to wear and tear.
For this reason, the material has been reinforced to prevent easy tearing. Other construction details lending to its durability include a leather heel cup and a thick, sturdy midsole. Overall, we can see that reviewers appreciated the quality design.
Support: They Give Plenty of it (Unless You've Got Extra Wide Feet)
By all means, we were pleasantly surprised by the support the Prophere offers. Even though they were made primarily for style, the Adidas Prophere shoes still provide a good deal of support. The upper stripes act in place of overlays to provide structure to the shoes.
True to Adidas style, the shoes run a little on the long and narrow side of the spectrum. If you have wide feet, they might feel a bit restrictive. For those with regular feet measurements, consider going down a half size for length. All in all though, the flexible upper makes the fit a bit more accommodating for all foot shapes.
Terrain: The Outsole is a Tad Bit Slick, but They'll Work for Your Travels
One of the biggest complaints users made about the Adidas Prophere shoes was their slick outsole. It's relatively flat and not very sticky. Reviewers did not like how slick the soles felt on surfaces. Even indoors on say a basketball court, the shoes tend to slide around a bit. You wouldn't want to wear these shoes for any type of strenuous physical activity unless you're just heading to the gym or something. It is important to realize these attractive shoes were built for style over anything else.
What Travelers Are Saying About the Adidas Prophere Shoes
Okay, so there are a lot of technical comments about the Adidas Prophere shoes. We're going to break them down bit by bit. We've already established that these shoes are made more for fashion than practicality, so let's keep that in mind as we go over what travelers have to say about the style.
Pros
plus

Stylish design

plus

Fairly comfortable for walking and limited activity

plus

Quality construction

plus

Great selection of colors

plus

Flexible upper fabric
Cons
close

The sizing is a little off (the shoes run too long and narrow)

Poor traction due to slick soles
Key Features of the Adidas Prophere Shoes:
Flexible knit upper fabric

Adaptive fit

Slip-on design

check

Durable and supportive leather heel cup

check

Thick midsole with foam cushioning

check

Durable reinforced toe box to prevent tearing

check

Breathability and moisture wicking properties due to the ortholite sock liner
Other Comfortable Sneakers Perfect for Traveling
If you're more interested in comfortable performance sneakers for traveling, we have just the thing. You don't have to sacrifice style for function. Here are a few of our favorite shoes when you're on the go.
Nike Air Max 97 Ultra 17 LX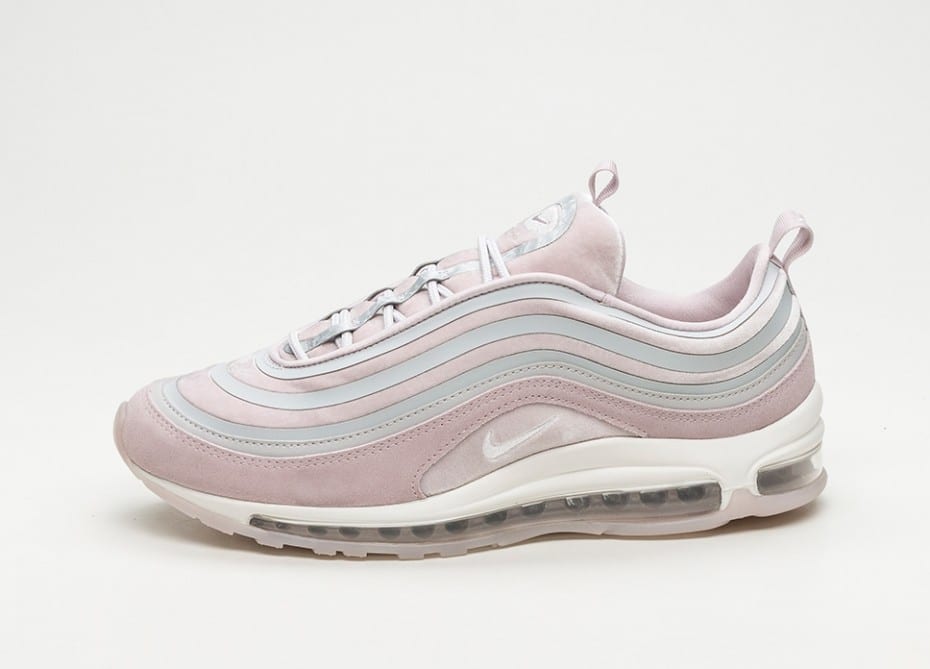 If you're looking for both style and a good travel shoe, the unisex Nike Air Max is amazing. We love the blend of the vintage late 90s styles with attention to a futuristic look. Even if you compare the new Nike Air Max 97 Ultra 17 LX to the original model, you can easily distinguish they belong to different eras.
The Tech
Nike's Ultra employs the use of synthetic materials attached to the upper to keep it clean and sleek. The older model featured a heavily-stitched multi-layered element. Last but certainly not least, the new Nike Air Max style sports reduced volume in the midsole, putting your feet closer to the ground.
Another key point is that the upper body of the Nike Air Max 97 Ultra 17 LX is made from a jacquard fabric. The material's woven texture design has a much more intricate appearance than your standard printed fabric. An interlaced solid pattern makes the upper shoe very durable. Don't even get us started on the arch support and shock absorption of these shoes. You'll feel like you're walking on a cloud.
Adidas X Stella McCartney X Parley Ultraboost X Women's Shoes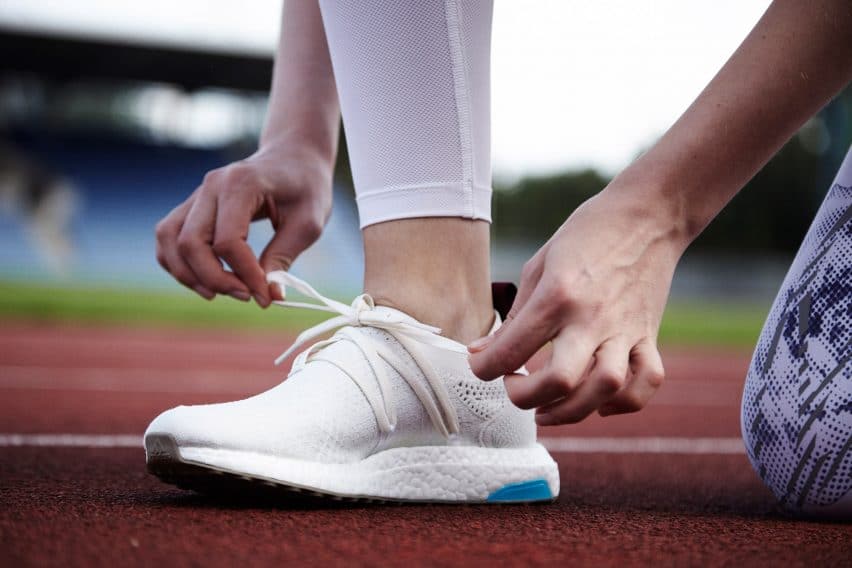 Credit: Stella McCartney
We've said it before and we'll say it again. Just because you're traveling doesn't mean you forget about style. If you're looking for a stylish, functional shoe around the same relative price point as the Adidas Prophere shoes, here you go. This Adidas collab style is a great alternative. Where else will you find such cute comfortable shoes to pound the pavement in?
Furthermore, while they're still a little pricey, the max arch support, padded cushioning, and shock absorption make it all worthwhile. When you're talking travel sneakers, it doesn't get any better than this. By all means, treat yourself.
Invest in a Great Pair of Travel Sneakers for Your Next Trip
Nothing is more important than being safe and comfortable on your travels. If you're looking for a good stylish travel shoe, the Adidas Prophere is a solid choice. In the event that you're going to be doing some exercise or walking ten miles a day, the Air Max 97 Ultra presents a more solid option. For this reason, we included a few different styles to choose from.
Last But Not Least…
Do you have any questions or comments for us? Perhaps you have a favorite style of travel sneakers you'd like to share. Either way, feel free to leave a message for us in the comment section below! We love hearing from you and will be sure to get back with you shortly.
We hope our picks for great travel sneakers will help you out when you pack for your next big trip. If you're interested in trendy sandals for hiking adventures, click here. For trendy luggage options, click here. Happy globetrotting!
Related Article: Most Comfortable Sneakers For Fashion-Conscious Travelers