Learn how to bring the party with you in our UE Boom 2 review.
Have you ever wished you could listen to music while camping or on a long hike? Thankfully, with new gadgets invented every day, the ability to enjoy your technology outdoors has become possible. Bluetooth speakers like the UE Boom 2 allow users to hear their favorite tunes wherever they go. Read all about the speaker's capabilities in our UE Boom 2 review below.
A Little About UE Boom
Credit: Ultimate Ears / Facebook
A pioneer in creating portable speakers, UE, or Ultimate Ears, offers customers the best in listening devices. Providing loud, 360-degree coverage, the company's speakers produce amazing sound for indoors and outdoors environments. Waterproof capabilities also lend to the products' functionality in all types of weather. The company even makes speakers with voice-control, so you can change your songs from afar. With six different speaker models, UE gives everyone a chance to find a speaker they desire.
UE Boom 2 Features & Benefits
1. Bold Sound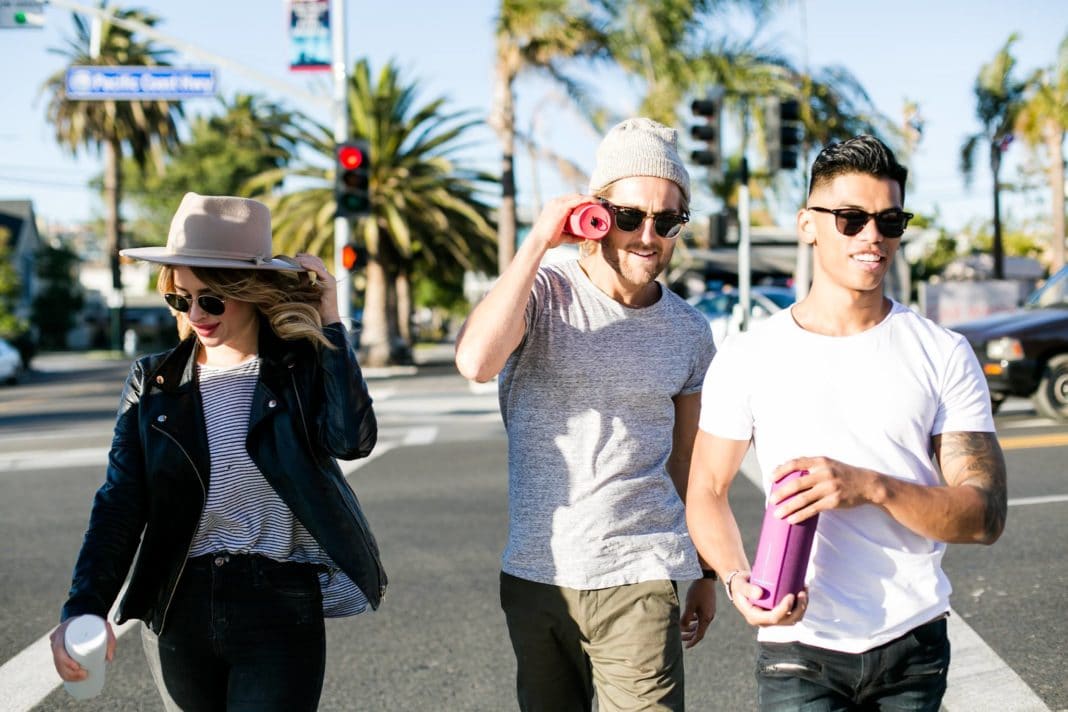 Credit: Ultimate Ears / Facebook
Some speakers claim to provide intense, loud sound, but don't fulfill their promises. When you purchase a product to play your music, you want it to produce powerful noise. Wasting money on low-quality speakers that only offer meager sound can be frustrating. Rather than feeling annoyed by products that fail to accomplish what you want, choosing a device you can rely on should be a priority.
By reading our UE Boom 2 review, you can be assured of receiving the best sound for your money. The speaker utilizes state-of-the-art technology to give users the loudest noise possible. A high frequency range ensures maximum sound levels as you blast your favorite songs. The 360-degree coverage means everyone in a large area will be able to hear the music play. Full bass emanates in every direction when you use this speaker. Your party will maintain energy as everyone listens to music from this device.
Similarly, taking the speaker outdoors won't cause issues with hearing abilities. The UE Boom 2's amazing sound quality means other noises will be drowned out by whatever plays through the device. Whether in your bedroom, at a party, or camping outdoors, you'll be able to hear your music loud and clear.  
2. Bluetooth Functionality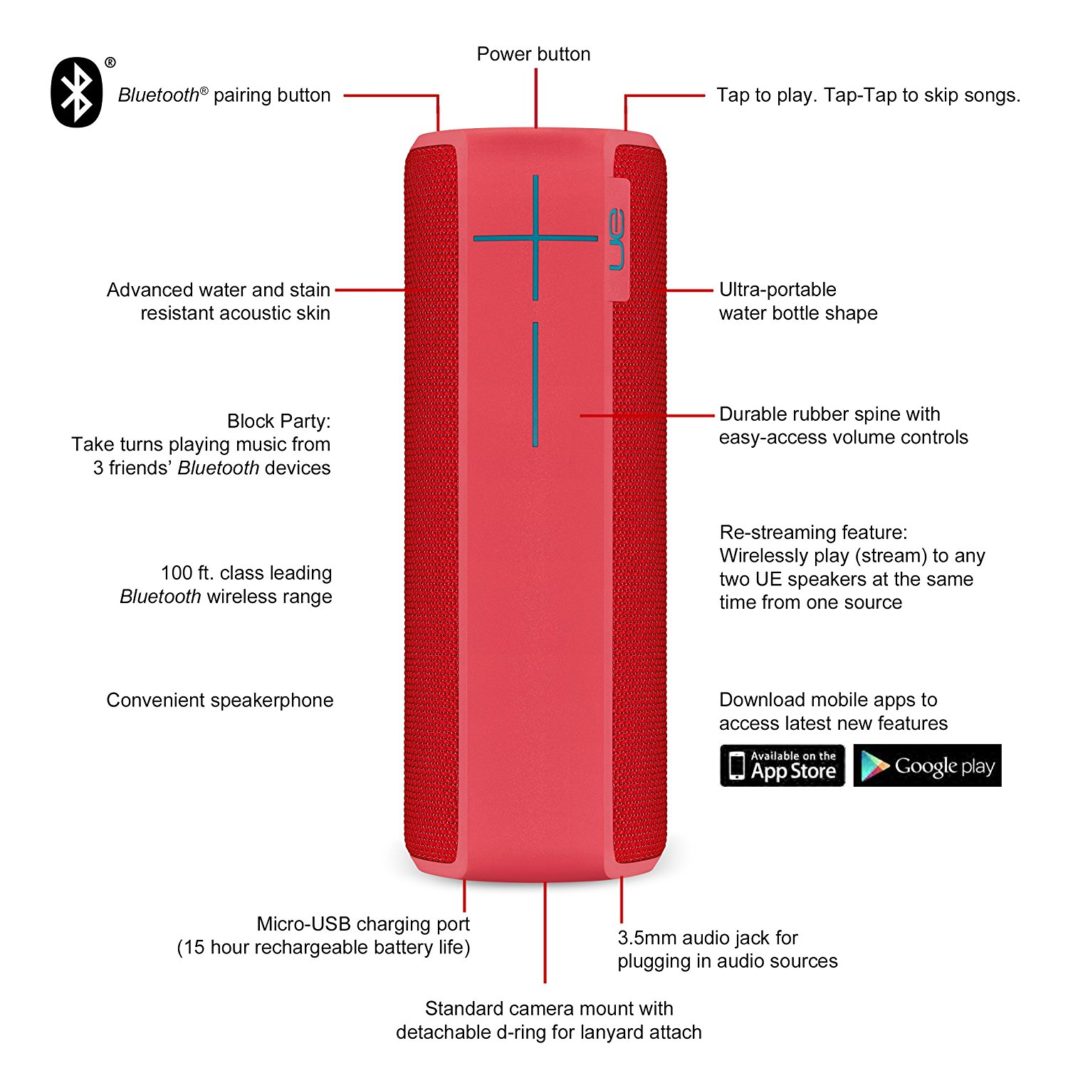 Credit: Amazon
One of the defining features of this speaker includes its Bluetooth capabilities. In this part of our UE Boom 2 review, you can find out about the device's wireless connection functionality. By using Bluetooth, users may listen to music from their phone or computer wirelessly. This enables those who want to be active to hear their tunes as they move. Similarly, the speaker allows for voice control from a distance, so you can change a song with a single command. If you have additional speakers, you can even connect multiple devices to elevate your sound for large parties or areas.
3. Portable and Attractive Design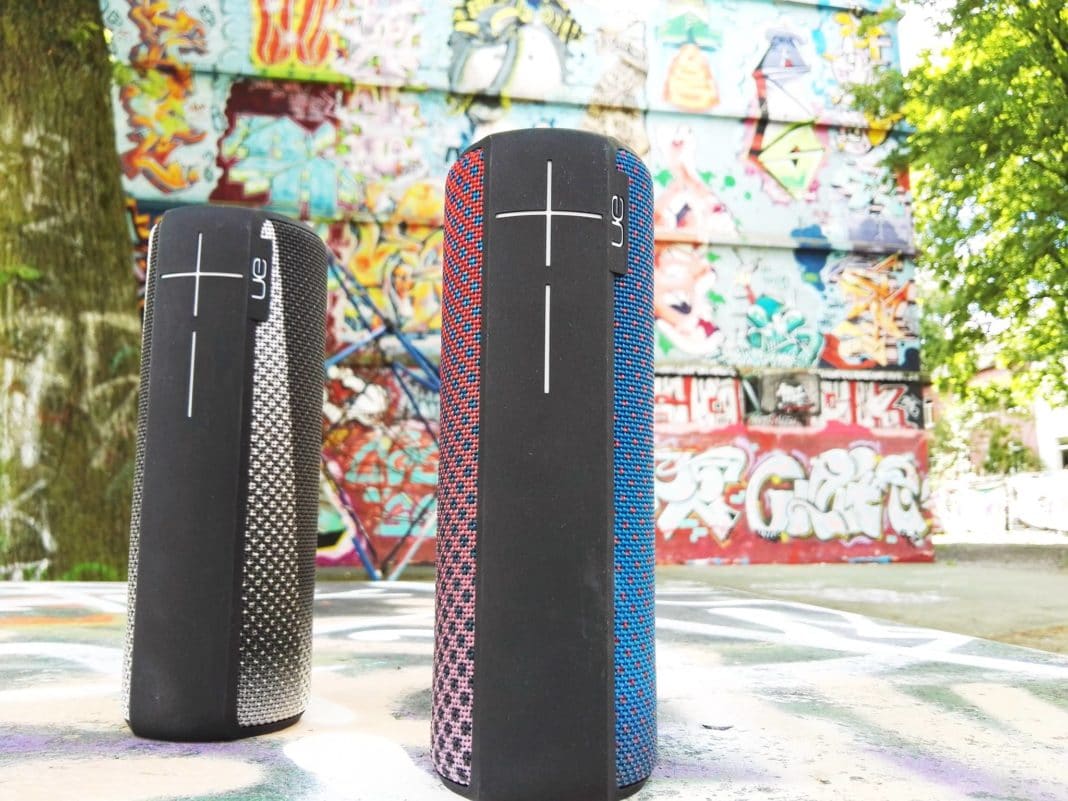 Credit: Ultimate Ears / Facebook
Usually, speakers claiming to provide intense and clear sound are bulky and too heavy to carry when traveling. If you want to bring your speaker to a party or to go camping, you need a device that's compact. At the same time, speakers should also give bold sound despite a tinier size. Some small speakers only offer a miniscule amount of loudness.
A sleek and lightweight design makes the UE Boom 2 easy to bring on any journey. For those who spend lots of time outdoors, the device won't make you feel bogged down by weight. You can easily remain active while carrying this speaker with you. Even with the speaker's compact design, the noise emanating from the device will still be comparable to bigger products.
Additionally, the speaker appears sleek and unobtrusive. With different color options, customers may pick the shade they really want. Some choices include sky blue and cherry red, making the product a vibrant alternative to the usual black speaker. This aspect of our UE Boom 2 review shows you exactly what to expect for the design of the speaker.
4. Durable and Waterproof
Credit: Ultimate Ears / Facebook
While reading this UE Boom 2 review, you might have wondered whether the product can survive the rough outdoors. If a speaker can be portable, it also needs to endure some rough handling. At the same time, when taking the device to places like the beach, you want the product to be waterproof. The worst scenario would be accidentally dropping your speaker in water and watching it immediately become useless.  
When you bring the UE Boom 2 on your journey, you can be assured it will outlast the elements. With waterproof capabilities, the speaker won't shut down due to exposure to rain. Any accidental dips in the pool will not render your device unusable. The durable exterior also means the product can withstand a few bumps and bruises. Instead of worrying if your speaker will stop working after dropping it, you can maintain peace of mind. Travelers that desire a durable listening device should definitely consider buying the UE Boom 2.
What Travelers Are Saying About the UE Boom 2
Users who purchased the UE Boom 2 raved about the speaker's sound quality. The reviewers found the speaker to be capable of producing super intense noise indoors and outdoors. Other customers liked the portable nature of the speaker, as it enabled usage in any environment they went. Some even utilized it to listen to music while in the shower or as they cooked a meal. Many related that the speaker lasted at least 3 to 4 hours when it was in constant use.  
The different color options were also a plus for customers. Instead of just boring black, the reviewers found the bright shades like Cherry to be a nice choice. The vibrant speaker gave their rooms a pop of color and made them more excited to use the device. Users also found that the colors looked even more vivid in person than when viewed via photos online.
Some customers related there were some problems connecting to the Bluetooth when outside. However, that might depend on the device you connect it with, such as your phone. If you listen to music through the internet, you might run into problems attempting to stream. Overall though, the users didn't have a problem using the Bluetooth to listen to music wirelessly. In their UE Boom 2 review, customers tended to find the product more than satisfactory.
Alternative Bluetooth Speakers
While the UE Boom 2 offers amazing functionality, other Bluetooth speakers might work better for you. Despite our extensive UE Boom 2 review, you could still find some features missing in the speaker you truly want. Here are three examples of comparable speakers that offer similar quality and capabilities.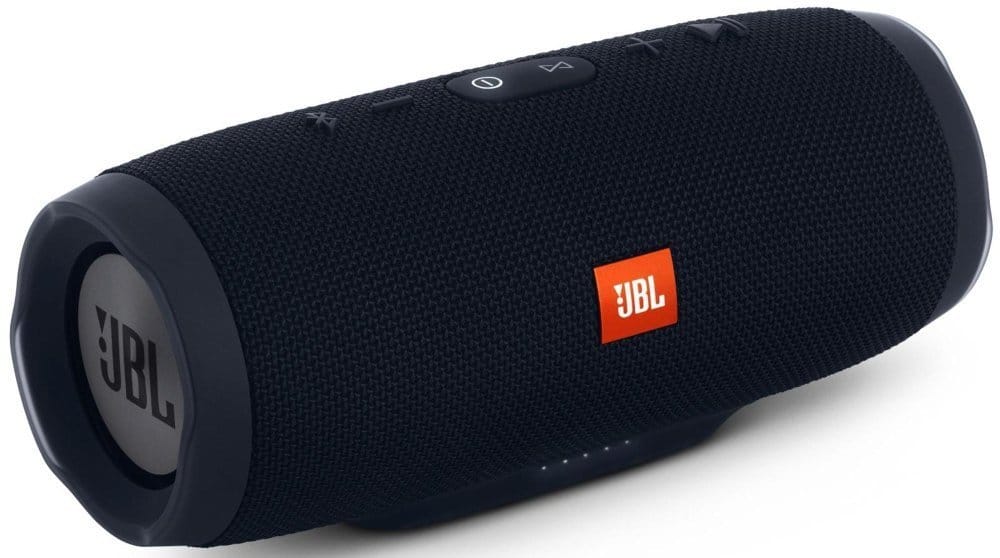 The JBL Charge 3 speaker offers customers the listening functionality they desire. With the possibility to connect multiple devices simultaneously, friends and family can take turns playing their favorite tunes. A lithium-ion battery enables an extensive amount of usage time, as you can play the speaker for 20 hours. Those expecting business calls or wanting to talk hands-free will love the echo-cancelling speakerphone. If you purchase multiple JBL products, you can also connect the speakers to enhance the emanation of sound. The waterproof design additionally ensures peace of mind while using the product outdoors.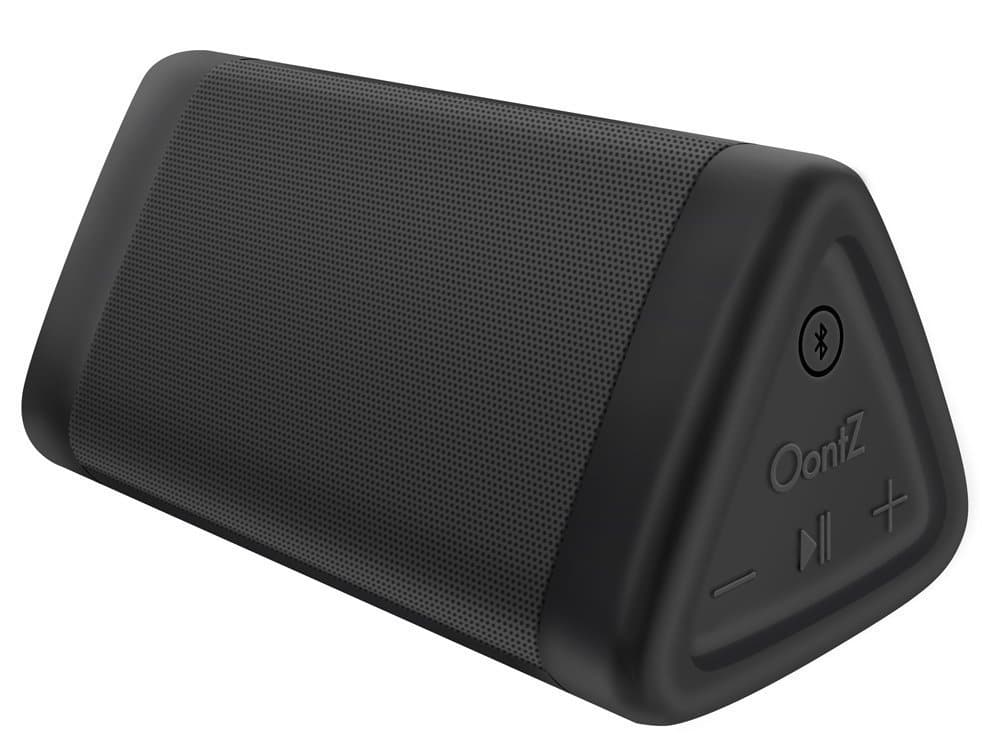 This speaker offers clear sound and an enhanced bass to create optimum loudness. A passive radiator design provides the extra bass boost that users desire. You can stream music from sites like Spotify or straight from an audio device, like your phone. Those who spend lots of time outdoors will appreciate the speaker's durable nature. Waterproof resistance enables users to bring the speaker to the pool or on the beach without fear of water damage. A rechargeable batter lets people use the device for 12 hours without an electrical source. You may also give commands from a distance with a built-in microphone.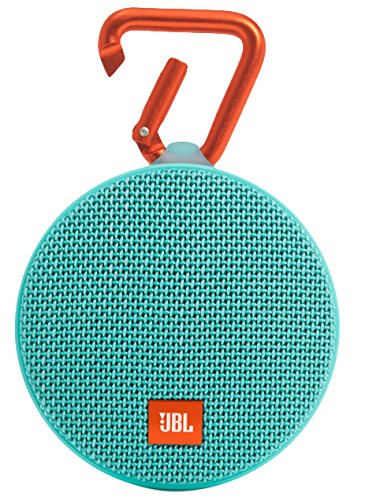 With the JBL Clip 2, adventurers can easily bring their speaker along during their travels. Since the speaker includes a clip feature, users may attach the clip onto things like bags or pant loops. In this manner, the device becomes super accessible and lets you hear music as you move. The small size makes the speaker great for those who want to travel light. Additionally, the various color options let customers pick their favorite shade. Choices like bright blue and red make the item stand out from plainer-looking speakers.
Enjoy your music while spending time outside with the UE Boom 2 speaker.
With so many speaker choices out there, picking the right device can be a challenge. You want to have a speaker that provides incredible sound and gives you the option to listen on the move. If you buy the UE Boom 2, you'll be amazed at how the product lives up to all its claims. Combining functionality and a portable design, the speaker offers users an unrivaled listening experience. We hope our UE Boom 2 review gives you insight into an amazing speaker option.
Related Article: 10 Best Bluetooth Speakers Money Can Buy | Review