Art fanatics, are you getting ready for a new travel adventure? You won't want to miss these 7 best museums throughout the world.
Globe-trotting has changed over the past few years to become more versatile, and with novel, exciting shifts in perspective. In a wonderful, innovative way, things have become upside down! Just to illustrate what we mean, it was once impossible to imagine traveling to Louvre, but stopping by to see Paris in your free time, right? Nowadays, just like you are visiting Lyon for its gastronomic fame, there are many iconic cities and treasure-trove towns worth a trip for the sole purpose of exploring their cultural legacy.
Yes, every city has its own little culture and history nook that you can use to travel through time and get to know the local spirit, but the following golden seven are finding their way to the very top of the list due to their incredible authenticity. Before you settle for a single city escape for your next weekend getaway, let's delve deeper to help you make the right choice. Here are the best museums around the world that you won't want to miss.
1. Vienna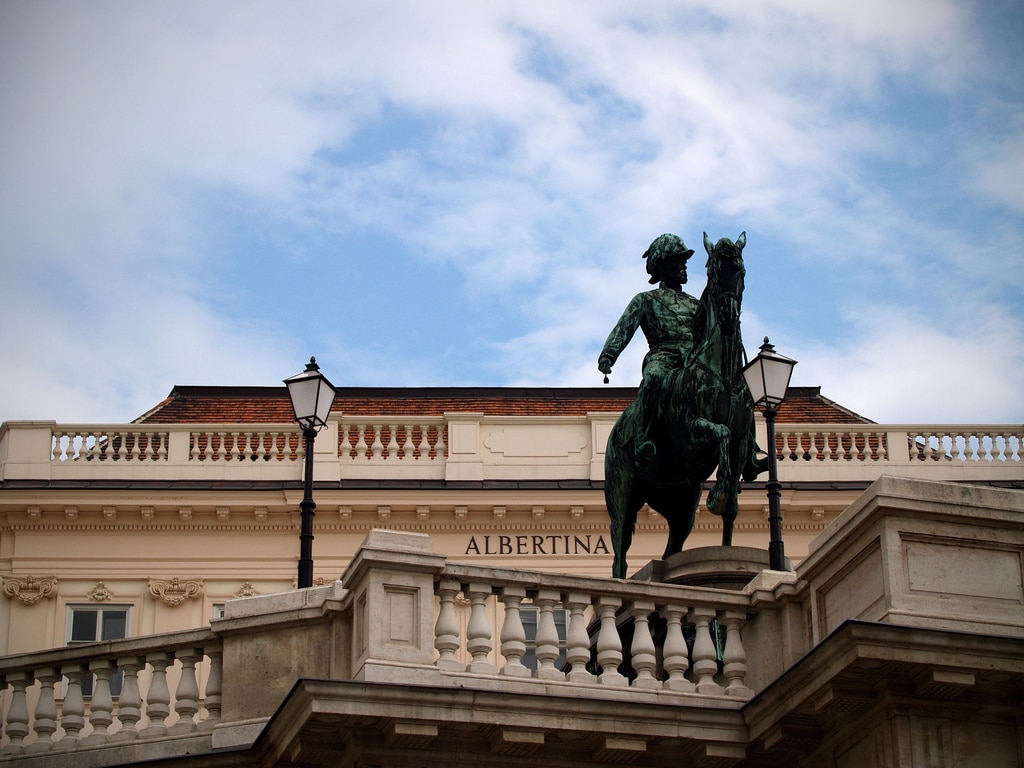 Credit: Albertina, Vienna, Author Filippo Diotalevi, Attribution 2.0 Generic (CC BY 2.0)
Just like so many historic cities in Europe, the capital of Austria is very protective and proud of its heritage, and for a few good reasons. The city boasts hundreds of years of vibrant history, and you will find galleries and museums practically on every corner. Most of its architecture, such as the magnificent St. Stephen's Cathedral, can be considered an outdoor museum on its own. In fact, if you stay in history-laden hotels such as the beloved Hotel Sacher, built by the family that invented the delicious cake of the same name – those with a sweet tooth among you have probably booked a room by the end of this sentence.
First-time visitors should definitely take an entire afternoon perusing the MuseumsQuartier in the heart of Vienna. Their museum of Natural History is three floors of wonder and awe personified, so nature lovers will definitely want a return visit (or two, or three) to its fascinating corridors. It's impossible to list all of its majestic artsy stops, but Albertina has a reputation as one of the best museums in Europe when it comes to modern art, but also has a permanent exhibition of some of Picasso's, Monet's, and Klimt's most coveted works.
2. New York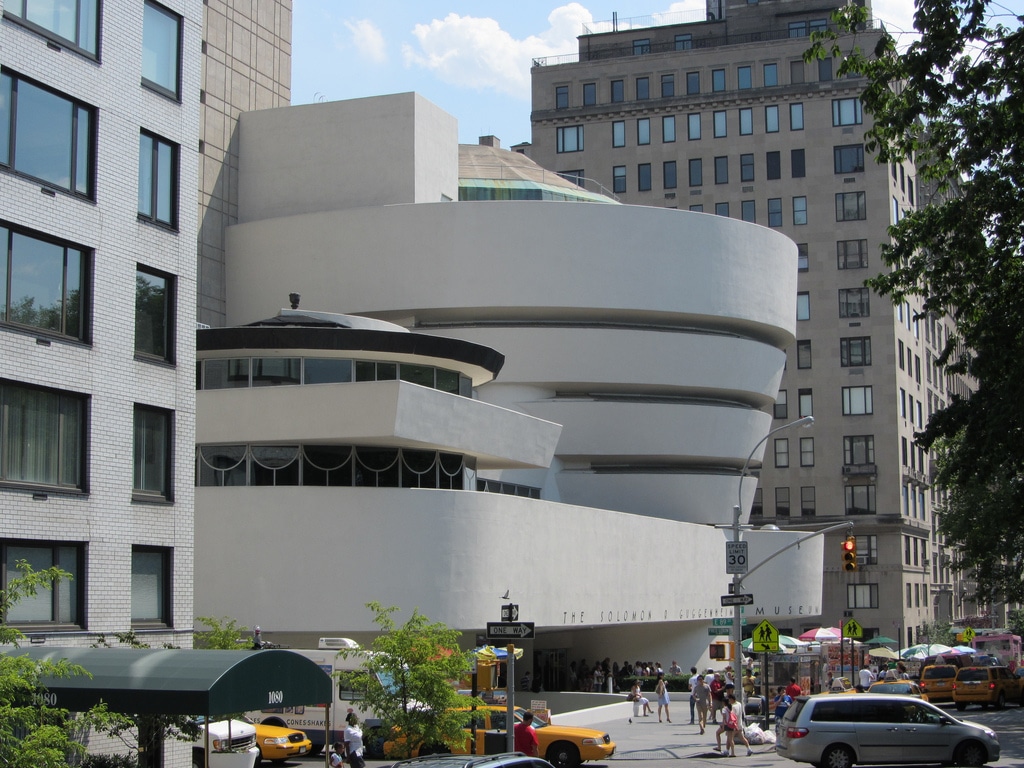 Credit: Guggenheim, New York, Author Loozrboy, Attribution-ShareAlike 2.0 Generic (CC BY-SA 2.0)
For those living in the US, it's a treat for culture vultures to travel around in search for the next best gallery to explore. However, few places can come close to New York, which has a thriving art scene for all the future wunderkinds and celebrated creators from the past and all over the globe. The Museum of Modern Art alone is enough to make you dizzy with admiration, showcasing a mind-blowing portfolio of ingenuity. Have you ever heard of Raimund Abraham or Magdalena Abakanowicz? Well, it's high time you did.
Needless to say (but we're still saying it), a visit to the Met is an absolute must. No need to bring forth any arguments for this one, we'll just say these magic words: it's the Narnia of art. Lovers of modern takes on artistic expression will love to get lost in the Guggenheim, so it's time to extend your trip to NY for another year or two to immerse yourself in its vast cultural treasures.
3. Sydney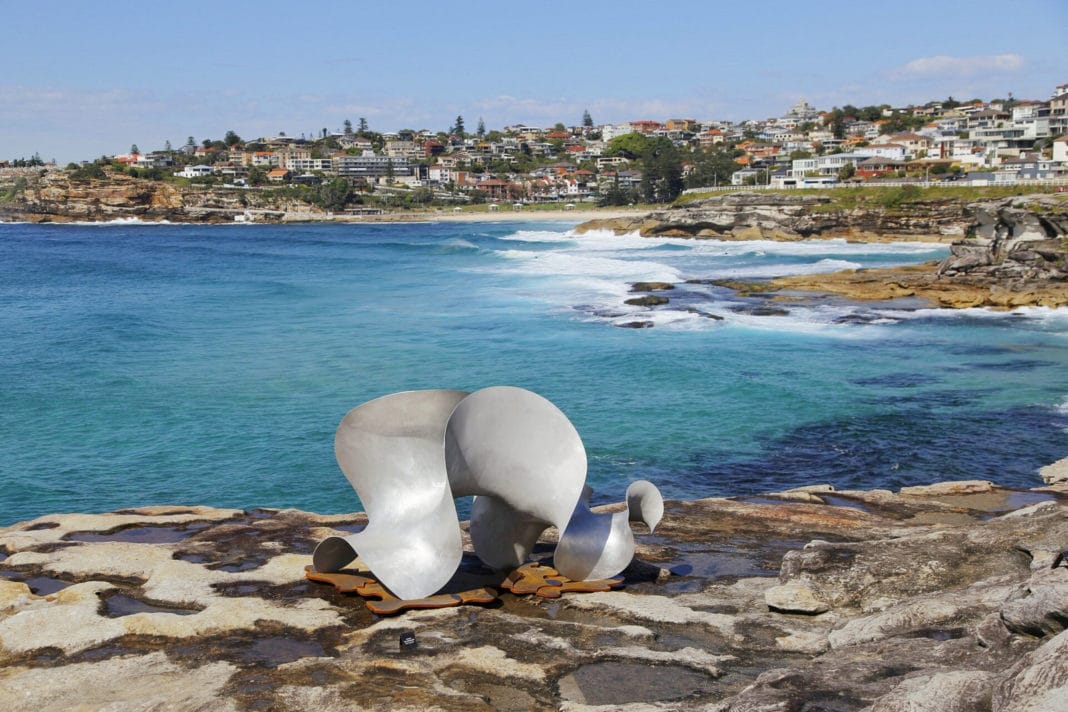 Credit: Sculpture by the Sea, Sydney, Author Steve Bittinger, Attribution 2.0 Generic (CC BY 2.0)
Yes, it's so far away, but so worth the haul! It's the urban epicenter of all things innovative and brilliant, and a true homage to art preservation. Whether you're a coffee-loving hipster or an old-school biker, this city has a way of making you feel right at home from day one. Live and breathe like a Sydneysider through local history spots, by staying in a Chippendale hotel in Sydney where you instantly become a part of the local buzz. Then hop over to the White Rabbit Gallery – this is where all the finest modern Chinese art is collected for true connoisseurs!
Of course, you cannot miss out on the world-renowned collections at the Australian Museum, where you should take your time exploring the Westpac Long Gallery to learn about the most influential events and individuals that have shaped the Australian nation and Sydney. Dare to visit during Australian summer, and you'll be able to hit the beach and enjoy some of Sydney's finest sculptures on Bondi. It's two kilometers of stunning scenery and breathtaking artistic ingenuity paired into a single experience.
4. Paris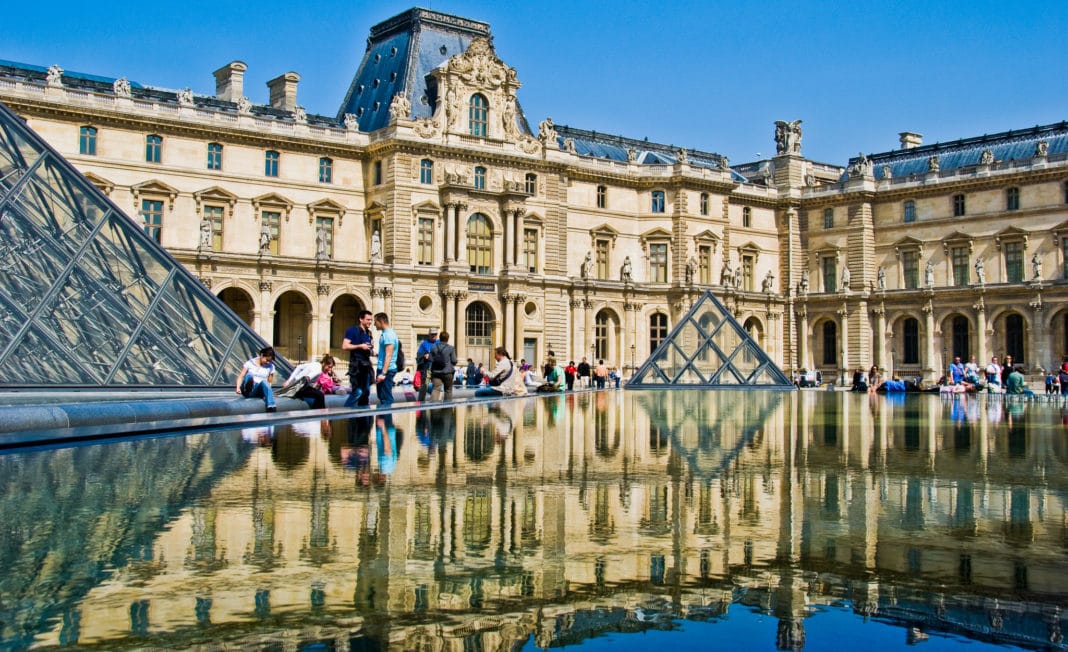 Credit: Louvre, Paris, Author Gary Ullah, Attribution 2.0 Generic (CC BY 2.0)
What kind of a failed list would this be without the city of light and romance? Paris is also the most cherished city of arts and culture in Europe, and home to numerous museums that literally take weeks to see. The first on the list is, of course, the Louvre, by far the most visited and well-known cultural wealth of France. It would be the understatement of the year to say you'll get lost among its collections – even the map can be of little help after several hours of dedicated scouting.
Musée National Rodin is another must-see gem, while the Musée d'Orsay will dazzle you with everything from its famous sculptures, to less-known yet equally stunning graphic arts samples. Eager to travel in time during your stay? The corridors of the Peninsula Paris still reverberate from Gershwin's "An American in Paris", with an unparalleled view of the Arc de Triomphe, making it a top choice for history lovers. This is the place where you'll literally follow in the footsteps of James Joyce, Pablo Picasso, and the like.
5. Honolulu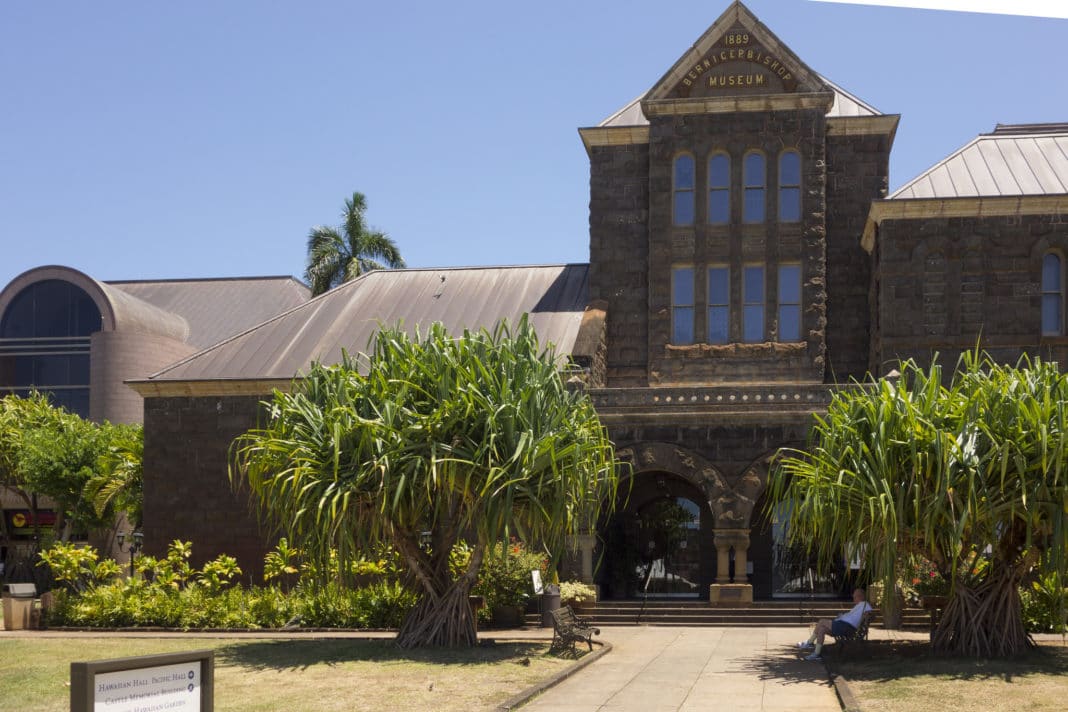 Credit: Bishop Museum, Honolulu, Author Daniel Ramirez, Attribution 2.0 Generic (CC BY 2.0)
You didn't expect an exotic destination on the list? We're happy to surprise you with a glimpse into the vivid cultural life of this Hawaiian city. The past of the Pacific comes to life in the Bishop Museum, where its natural wealth and its people's journey collide into a unique aesthetic experience.
The Honolulu Museum of Art holds several centuries' worth of worldwide human creativity, with their Japanese woodblock prints standing out, alongside the collection of textile, where you'll be able to see a rare example of Hawaiian quilt. If you want to sneak a peek into the life of the 19th century Hawaii, head to the Hawaiian Mission Houses hosting a plethora of genuine artifacts from the said era.
6. Barcelona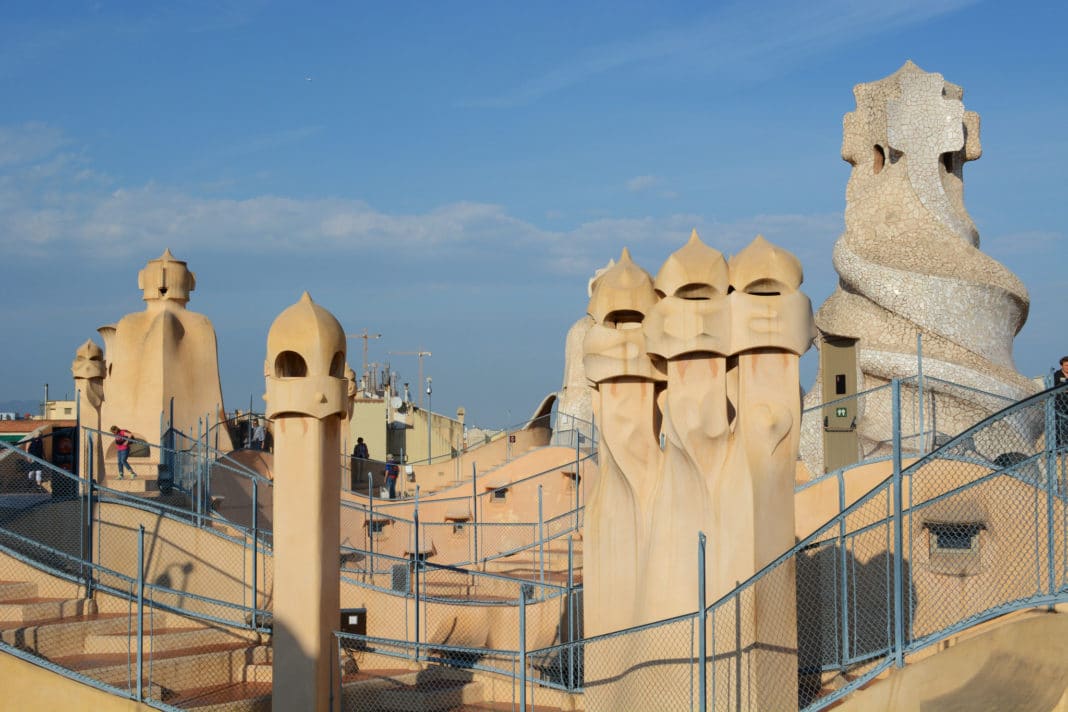 Credit: L'eixample, Barcelona, Author Pug Girl, Attribution 2.0 Generic (CC BY 2.0)
As the birthplace of so many historic names, including Joan Miró and Salvador Dalí, Barcelona is a true European hotspot for artistic passion. Although Dalí was born in a nearby town, Barcelona largely shaped his creative expression, so it's no wonder the city became famous thanks to his eccentric work. If there is a single way to describe the art scene in Barcelona, it's that it will leave no one indifferent.
Get to know the soul of Catalunya in the halls of the Museu Nacional d'Art de Catalunya, where you'll find everything from religious Medieval works, to modern photography densely presented in a monumental building which is itself worthy of contemplation. Don't skip the Fundació Joan Miró which preserves the entire graphic collection of this artist, in addition to other, equally stirring artist. Wrap up your trip by staying in the Hotel Duquesa de Cardona, a 16th-century building that once a residence for royalty – a fitting way to experience this proud city.
7. Tokyo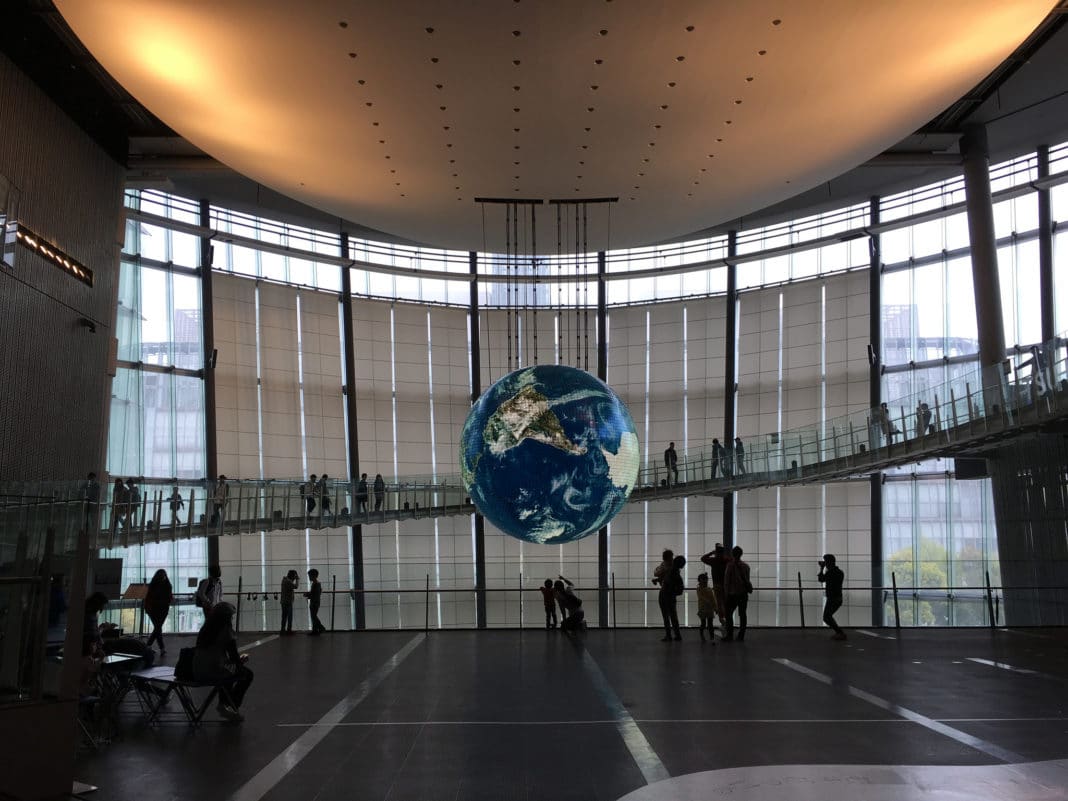 Credit: Miraikan, Tokyo, Author Olivier Bruchez, Attribution-ShareAlike 2.0 Generic (CC BY-SA 2.0)
Considered as one of the most urbanized corners of the globe, it's no wonder few lovers of art seek it out as their first choice. And yet, this Asian contemporary culture hub should definitely top the list as one of the world's most intriguing modern collections of photography, historic works, and of course, anime. Pro tip: immerse yourself in authentic Japanese tradition in the Ryokan Sawanoya, where tatami mats and tea sets set the tone for your entire visit.
Fans of Miyazaki should take a trip to the Ghibli Museum located in the Mitaka's enchanting Inokashira Park, where all of his most legendary works come to life. The Mori Art Museum is focused on contemporary art, and their take on architecture, fashion and other forms of expression truly surpasses anything you've ever seen. The National Museum of Emerging Science and Innovation, on the other hand, is every science buff's dream-come-true – you'll get lost in the questions of cosmos, but also fall madly in love with the pale blue dot we call home.
So, which of these artsy museum will it be?
Make sure to let us know which one you visit and how you liked it! Did we miss a favorite of yours? Share that with us, too!
Related Article: ​Walk Inside a Famous Painting at This Paris Museum​​​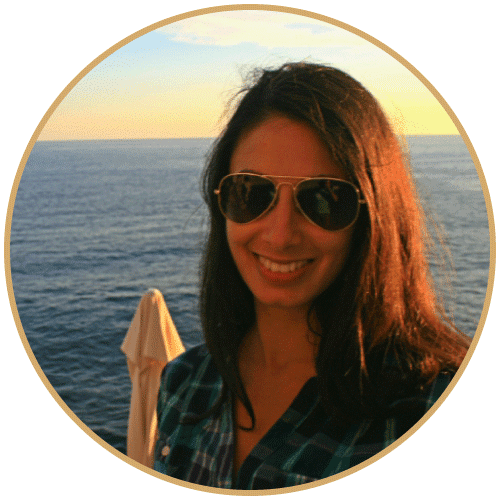 Marie Nieves
Marie Nieves is a lifestyle blogger who loves unusual trips, gadgets and creative ideas. On her travels she likes to read poetry and prose and surf the Internet. Her favourite writer is Tracy Chevalier and she always carries one of her books in her bag. She spends most of her free time at home walking her Labrador Retriever named Max. She is an avid lover of photography and a regular author at High Style Life. You can find Marie on Facebook or follow her on Twitter and Pinterest.