No doubt Paris has captivated the global imagination. But just five hours south, the city of Lyon has caught the attention of travel experts and for good reason. A UNESCO World Heritage site, this charming city has a little something for everyone. Its rich history and unique cuisine give the European traveler a veritable experience. Here are some of the reasons Lyon rivals the City of Lights as a prime tourist destination:
History and Architecture
A stroll through Lyon means a stroll through one of Europe's oldest and most expansive Renaissance districts. Enjoy a long walk on cobblestone streets through quintessential European neighborhoods such as Vieux Lyon. Or take a walk even further down memory lane to the time of the Roman Empire. The city is home to the remains of Roman structures such as public baths and a giant amphitheater on Fourviere hill at the Gallo-Roman Museum. Stand amazed outside or within the Basilica of Notre-Dame de Fourvière. Lyon's Basilica can be seen from almost anywhere in the city, although the journey inside is worth a close-up look at Romanesque and Byzantine architecture, beautiful mosaics and intricately stained glass windows.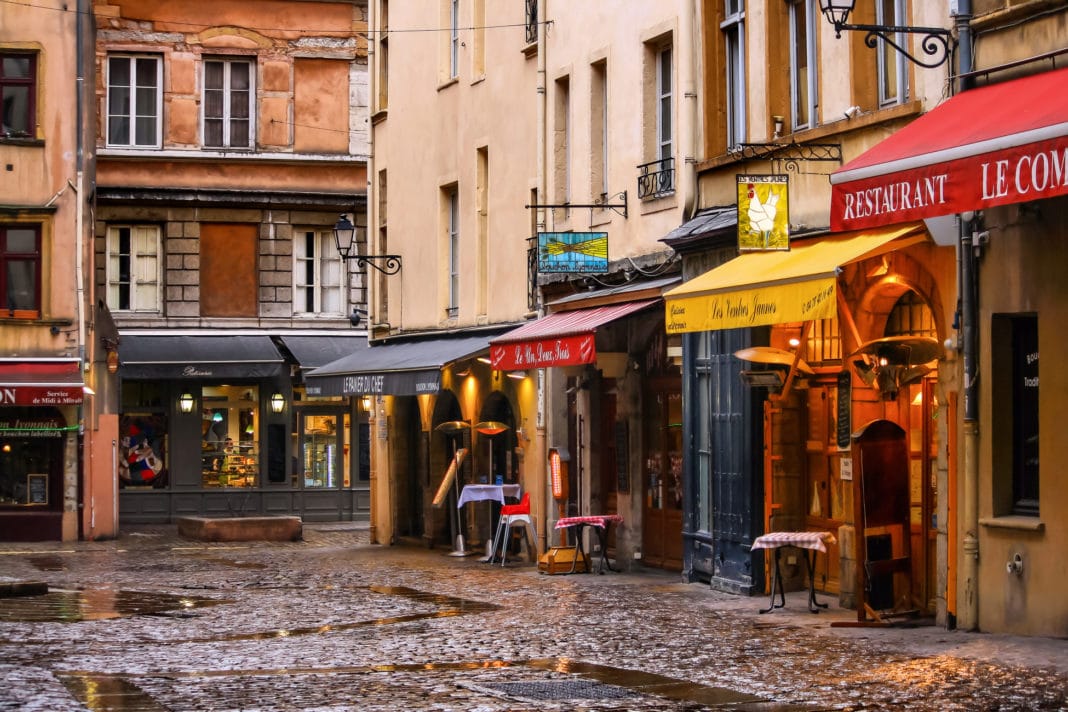 Art and Music
Lyon is not just a place of the past. It has also been a hub for several artistic movements. Once a leader in the silk trade, Lyon was also the birthplace of cinema. On a side street near the Museum of Fine Arts of Lyon sits the L'Atelier de Soierie, a family-owned silk workshop. The workshop is the last of its kind in France to do silk screen printing by hand. Inside you will find intricate block prints from 150 years ago. Walk a little farther and take a step inside the Institut Lumière, a museum that commemorates the brothers Auguste and Louis Lumière, creators of the first film camera. Additionally, music lovers will not want to miss the Nuits de Fourvière festival that runs from June to July. Inside Lyon's main Roman amphitheater, this festival showcases around 60 diverse shows of rock, classical music, and drama. Distinguished artists who have performed in Lyon include Lou Reed, Bjork, and Sting.
Food
No description of a French city would be complete without mentioning its exceptional cuisine. For a more casual but extremely authentic dinner, try a Bouchon. Bouchon, unique to Lyon, serve traditional Lyonnaise cooking with main dishes that center around a meat, such as sausage, duck pâté or roast pork. For all the gourmands out there who have more sophisticated palates, we recommend the L'Auberge du Pont de Collonges. Run by the renowned French chef Paul Bocuse, this well-known stop of Gallic fare has three Michelin stars. Now 88, Bocuse trained under Eugénie Brazier who, in 1933, was the first woman to earn three Michelin stars and the first chef to have two restaurants with this distinction. Brazier put Lyon on the culinary world map. And Lyon remains an envied stop for food connoisseurs as it boasts 20 Michelin-starred restaurants today.
Wine
First comes dinner, then comes wine. Wine connoisseurs are sure to love the nearby Beaujolais region northwest of Lyon that holds notable vineyards where you can sample wine and enjoy the beautiful landscape. And if you don't have time to venture far, there are easy to find wine shops all around town with just as distinguishable wine selections.
Lastly, we highly recommend chasing the sunset on the banks of one of the two rivers that run through Lyon, the Rhone, and the Saone. For no vacation is complete without a little time in nature.
Related Article: All the Reasons Why You Must Visit Annecy, France