The Land Down Under may have a vast amount of open, dangerous land, but in the capital of Sydney, there is so much to explore.
From Australian icons like the Opera House and seeing a Kangaroo to lesser-known attractions, Sydney is teeming with life in abundance. As a popular vacation destination, you will experience the joys and ease of big city life with the laid-back feeling of the beach being on your doorstep. Peruse the list below to find out the places you have to see, eat at, and enjoy. So, whether this is your first time to Australia, or you simply are trying to find the best things to do in Sydney, here are some of the must-sees around the city.
1. Attend an Opera at the Sydney Opera House
The Sydney Opera House is known all over the world for its stunning architecture. An integral piece of the Sydney skyline, seeing this masterpiece easily is one of the best things to do in Sydney. You can choose to see an original Opera in the spirit of the house or see a modern music performance. Make sure you take your pictures underneath the statement sails. If it's a little chilly or jet lag is catching up with you, grab a coffee at Portside.
If you're looking for the fully Sydney Opera House experience, dress up for the formal dining at Bennelong. Bennelong is the quintessential modern Australian dining option in Sydney. Named after the Aboriginal interlocutor who originally lived on this spot, it now serves impeccable dishes. Led by Austrian chef Peter Gilmore, Bennelong has won a multitude of awards for its innovative and delectable creations. For the Sydney classic, order the red-claw yabbies with lemon jam, cultured cream, and buckwheat pikelets. This, along with a spectacular paired wine, will truly give you the best pre-opera house experience. Bennelong is a must-do before or after your Opera showing.
2. Sunbathe on Bondi Beach
Located four miles east of the central Sydney district, visiting Bondi Beach is one of the easier things to do in Sydney. As the most popular beach for tourists in Sydney, there are a few things to look out for. The southern end has a dangerous rip current known as the 'Backpackers Rip'. This is mainly where the surfers go to catch the larger, more consistent waves. For swimming, plan to walk to the north end of the beach. It is only a total of .62 miles long, so it doesn't take long. Here, you'll have safer water for simply splashing around. Also, you can stay connected with the Bondi Beach wifi that was recently added.
There is more to Bondi than just the beach, It boasts ample restaurants, from creamy gelato spots to a few relaxed wine bars. If you're looking for fantastic seafood, check out North Bondi Fish. If you came to Sydney with your beloved, though, head over to Icebergs. They have the most phenomenal view of the ocean, which compliments their Italian cuisine. After dinner, you can stroll through the designer shops on Gould Street as well. So, for your beach and shopping day, head over to Bondi Beach.
3. Climb the Sydney Harbour Bridge
Whenever you drive over long, beautiful bridges, do you ever have the urge to explore those walking paths just beneath? Well, we highly recommend climbing the Sydney Harbour Bridge as one of the best things to do in Sydney. For those on a budget, you can simply book a climb to see the skyline during the day. But, if you're looking for more adventure, check out their special events. If you're trying to impress your date, why not watch the sunset from atop the bridge? Or, if you and your friends are looking for a party, the Vivid climb is complete with a 70's dance floor at the top for you and your crew to dance the night away. They also offer a Chinese New Year Karaoke climb, a climb for the hearing impaired, and wedding climbs. So, whatever you're looking to do while seeing one of the most unencumbered views of Sydney, you can do it here.
4. Cruise around the lovely Circular Quay and Darling Harbour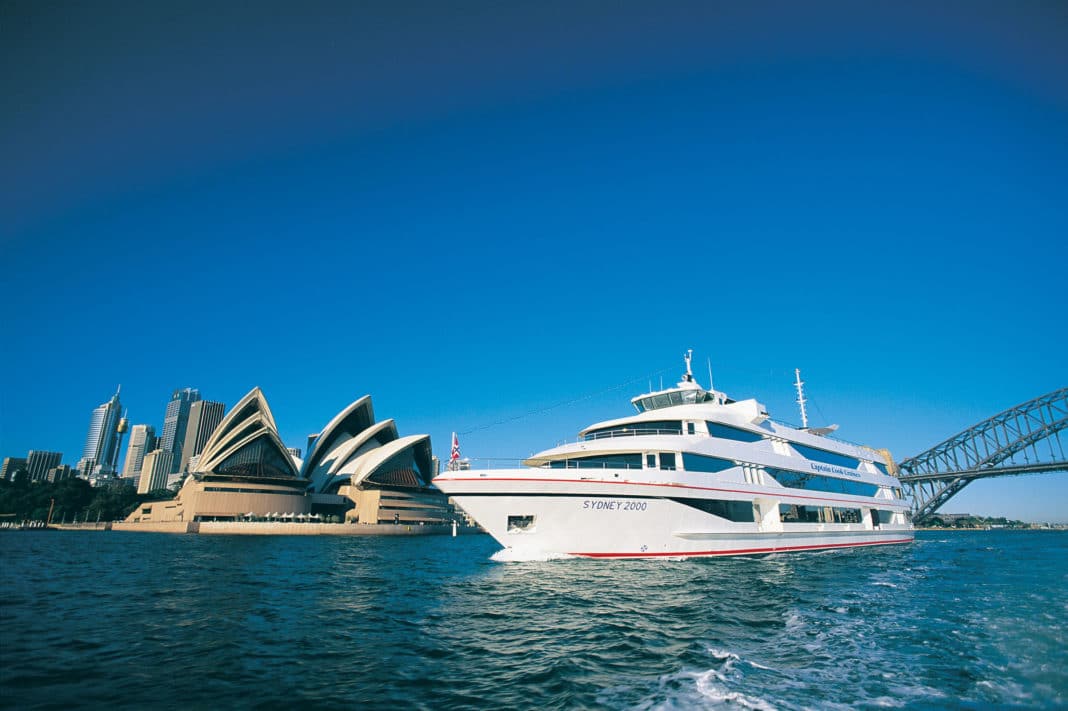 For less than ten dollars, you can take a rocket ferry from Darling Harbour to Circular Quay. This will allow you to get up close and personal with the Sydney Opera House and the Harbour Bridge from the water. These are views no one else will get to experience. As Captain Cook Cruises have boats leaving every half hour, this can easily fit into your busy schedule. Depending on when you go, check out some of their specials. One of the most acclaimed is the New Year's dinner cruise. Enjoy spending the night secluded with your love while you enjoy the freshest seafood Sydney has to offer. Exploring the city from water is one of our favorite things to do in Sydney.
5. Visit Cockatoo Island
Cockatoo Island is similar to America's Alcatraz Island. Since 1839, the island has often been used as a jail and prison sight. Filled with rich history, a tour of the island will bring you through the remnants of the jail, as well as around the industrial shipyard. With all the island has been used for over the years, it is not handicap friendly.
The island isn't just history, though. It has unique restaurants waiting to serve you their specialties. Head over to Don Tapa at Contained for a new experience. You will be served out of their renovated shipping container restaurant. The South African fusion restaurant will pair your foods perfectly with local craft beer and wine. This is just one choice of a few. There are also vegetarian and family-friendly options as well.
If you're looking to turn this into a two or more day retreat, there are many options for staying on Cockatoo Island. One of the best things to do in Sydney is taking advantage of the many apartments on the island. For a sleek, modern stay with beautiful views, check out the Garden Riverview Apartment. You can also go camping – or glamping – if you'd like. So, whether it's food, history, or an island getaway, Cockatoo Island is definitely a great choice of things to do in Sydney.
6. Buy Fresh at the Carriageworks Farmers Market
Farmers Markets have gained momentum the last few years as they support local farms and provide you with fresh, happy produce and other items. Whether they are your weekly grocery shopping spot or you're just looking for something delicious to snack on, the Carriageworks Farmers Market will impress. With the new changes coming this year, it easily made our list of things to do in Sydney.
So, Saturdays from 8 am – 1 pm come on down to experience the wonders that Australian's farmers produce. Starting this March, local chefs and producers will showcase their talents. On March 3, Alessandro Pavoni of Ormeggio at the Spit and Sotto Sopra will be doing two free cooking demonstrations. One of Sydney's most loved, this is a great thing to attend. In April, Monty Koludrovic of Icebergs Dining Room & Bar and the Dolphin Hotel will be presenting. So, keep updated when you go to see who will be giving out free tips and trick of their trade.
7. Walk the Coast from Manly to Spit
A good hike is a necessity anywhere you travel. This walk will give you gorgeous views of the Harbour and Grotto Point Lighthouse. You will also have the opportunity to walk through the Sydney Harbour National Park. If you are walking through between May and November, you can also hope to spot migrating whales. So, this is obviously one of the favorite things to do in Sydney. So here are some more details about this jaunt.
It's a full 6.8 miles, mostly flat aside from one large hill halfway through. Along the route, you will find one thousand-year-old Aboriginal rock engravings, but also have spectacular views of multi-million-dollar beach-side mansions. You will pass three netted tidal baths along the various beaches before and after you travel through the bush. Lastly, Manly Beach will most likely have stellar surfers catching big waves. So, put this hike on your list of things to do in Sydney.
8. Get in Touch with Nature at the Taronga Zoo
When you think of Australia, one of the first things that come to mind is the exotic wildlife. So, while in Sydney, why not take a chance to see all of them at once? The Taronga Zoo has more than four thousand animals for you to meet. To get there, you can take either a bus or a ferry. If you combine your public transit ticket with an entrance ticket, you can save a few dollars as well. So, whether you are hoping to walk through the lemur habitat or watch over Asian elephants from a tall tower in their home, the Taronga zoo can do that. You can also encounter koalas, Komodo dragons, and kangaroos.
If you're searching for a once in a lifetime experience, become a keeper for a day. With programs from eleven to adult, you will have a chance to feed, water, and take care of the animals. Most talks and encounters, such as joining the lemurs on their playground, are free. But, an exciting promotion happening is that you get in for one dollar on your birthday! So, if you're planning things to do in Sydney over your birthday week, this is a must!
9. Learn to Surf
Sydney is a stunning city, and a large part of that comes from its proximity to world class waves. The five most common surfing beaches are Manly, North Narrabeen, Cronulla, Maroubra, and Bondi beach. Surfing has been around in Australia for over a hundred years, so the beaches will be crowded. Because of this, make sure you've brushed up on your etiquette before jumping into the scene. It may be best to start with a lesson through Let's Go Surfing. Their world class instructors will introduce you to the sport and get you up on that board in no time. Make sure to book ahead of time so that they can get you in at the best beach for you. So, if you enjoy getting tossed in the waves and sailing through them, put this on your list of things to do in Sydney.
10. Tour the Royal Botanic Garden
Curated gardens have a certain ambiance to them that calms the soul. The Royal Botanic Garden are no different. The plants within the garden have been specifically chosen to both emanate beauty but also to educate. Currently, there is an exhibit on pollination. Whether you want to see a fifty-meter long wall of flowers like Dichondra and Syngonium or smell the newly bloomed orchids, the garden will have something for you.
Free guided tours are available at 10:30 every morning. The volunteers change their talks with the seasons, so you can always expect the best as the seasons change. They will also encourage you to understand the history of Sydney. Originally inhabited by the Cadigal people, there are Aboriginal experiences within the Botanical Gardens to help you understand and appreciate their heritage. You will be able to forage for native bush foods or take an Aboriginal art class. So, of all the things to do in Sydney, getting to know the original inhabitants will be one of the most intriguing, in our opinion. So, make sure the Royal Botanical Gardens is on your list!
11. Walk the Rocks Neighborhood
Are you looking for the best spot to pick up your souvenirs or just a relaxing day of walking around? If so, the Rocks neighborhood is your next stop. As the oldest neighborhood in Sydney, it is diverse and rich in history. Two different pubs in the Rocks claim the oldest Pub in Sydney title: The Fortune of War and Lord Nelson. On Saturdays, there is a market with local artisans to find fun trinkets to remember the city. There is also a museum and a multitude of views of the harbor and skyline. But as you adventure, make sure to eat your way through the Rocks and simply enjoy its charm. This is your perfect rest day in between days of exploring and adventure. Anyone who visits says this should be on your list of things to do in Sydney.
Whether you are searching for deep history, sunny days, or rare animals, there is an abundance of things to do in Sydney.
With a variety of things to do in Sydney, it can be hard to plan out the perfect visit. So, take a few minutes to step back and see what you're hoping to get out of your trip. Do you want to explore the native animals, art, and history? Or, are you trying to escape into a world of sunny beaches and boutique shopping? Whatever it is, there are phenomenal things to do in Sydney. Let me know below which of these you tried, or your personal favorite spot in Sydney. But, if you're planning your trip, start your itinerary today with the things above to get to know the city to the fullest.
Related Article: 10 Best Cruise Destinations For Your Next Vacation