You will not regret taking a trip to Thailand.
Thailand is in high demand within the travel world. This incredible Southeast Asian nation boasts a wide expanse of favorable experiences. The immaculate white sand beaches make for a relaxing getaway. You can enjoy the immersive array of ancient Thai history with historic ruins and ornate temples. From bustling Bangkok to the quaint rural communities, Thailand is truly a bucket list destination. If you have not yet made the trek here, you need to. Planning a trip to Thailand involves a number of considerations. There of course is the question of when is the best time to visit Thailand. Within this you might be wondering about the climate and travel affordability throughout the year. Here is what you need to know about the best time to visit Thailand.
Here is the best time to visit Thailand.
How to ensure you experience the best weather in Thailand.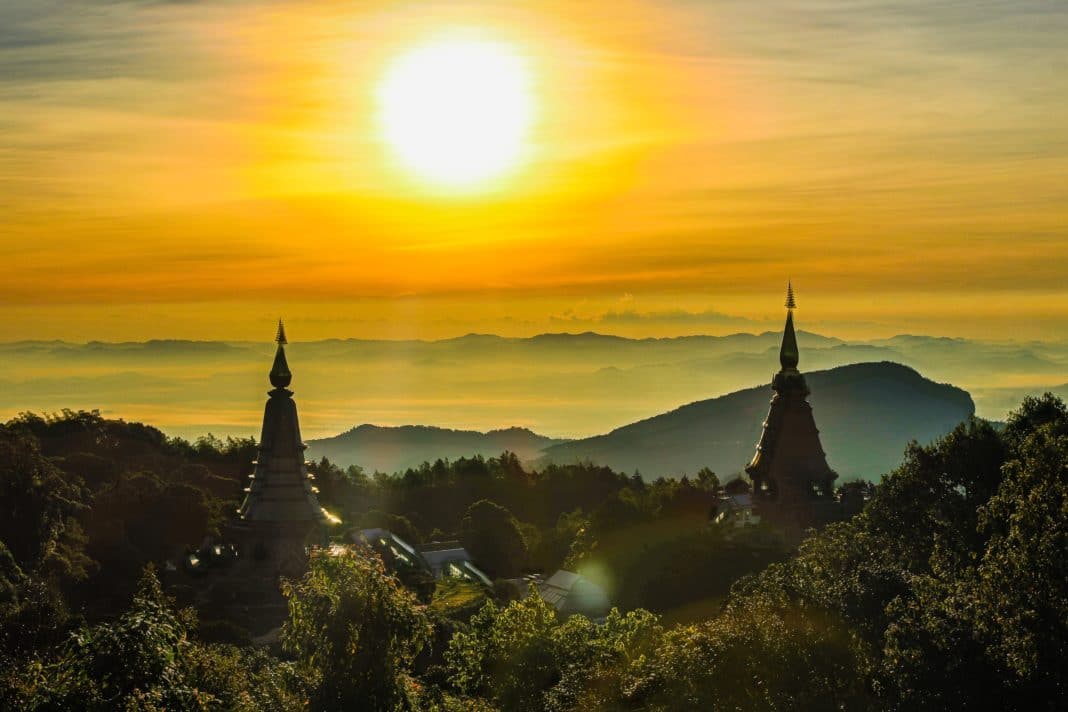 Obviously the climate is an important part of your travel plans, wherever you go. As you decide on the best time to visit Thailand, don't forget to consider the weather. While the climate in Thailand is temperate year round, there are better times than others. There really is no worst time to go, but keep in mind that there is a monsoon season between July and the end of October. During this time of year, the streets often become flooded if the weather is severe. It is also quite humid, so of course this can be uncomfortable for some travelers. While visiting here during this time is not impossible, it certainly takes a bit more planning. For travelers considering visiting during this season, make sure you consider the implications of traveling to Thailand then.
So you are planning your dream honeymoon or perfect backpacking trip. If your adventure involves spending plenty of time outdoors, you might want to lean towards the option of ideal weather. This is especially true if you intend to spend your days relaxing on the beach or backpacking through Bangkok's lively street markets. Everyone's favorite time to visit Thailand is during the early summer months, such as late May through June. This is soon enough to enjoy warm weather and far enough away from the impending monsoons. However, keep in mind that April through late May are some of the hottest months of the year for Thailand, so do your best to avoid booking trips during this time.
The most affordable time to visit Thailand.
For those trying to figure out the best time to visit Thailand, keep in mind that after weather comes affordability. It is up to you to decide which factor is most important when making your decision. Thailand's dry summer months mean a high influx of tourists, which causes prices to increase. If you visit during this time of year, expect to pay the most for everything in the country. There are also going to be large crowds, so plan accordingly. Naturally, the temperate weather is certainly enticing to most travelers, as many choose to visit Thailand during these months.
Of course, if you are a budget traveler, you are likely willing to make a few sacrifices for the sake of saving money. This includes being aware of the most affordable time to visit Thailand. If you have flexibility in your travel schedule, you can save money by visiting Thailand during its rainy season. This period runs between March and September. If you catch the tail end of this season, you just might find that travel sweet spot. Be sure to do your research before you book your trip during this time to ensure that there is no impending severe weather during that time.
Plan your trip to Thailand accordingly for an exciting travel experience.
It is no secret that Thailand is a favorable destination. Even though every person's travel style and abilities are different, you can certainly get to Thailand. You can even do it on your own watch and within your budget. Strategizing trips like this just take a bit of research in order to be successful. As far as the best time to visit Thailand, it really is different per person. So the question truly comes down to whether you prefer ideal weather or trip budgeting. If you do not care as much about a consistently perfect climate, then save yourself some money by visiting Thailand during the slower, rainy season. You might be surprised by how much you can save this way. Of course, no matter when you visit Thailand, you can expect delicious cuisine, Thai massages, and exotic animals. There is also a brand new, massive shopping center opening soon. Check out more information here.
Related Article: The Best Time To Visit Japan: Which Season Is Best?