When is the best time to buy winter clothes?
Soon enough, the weather is going to grow colder and it will be high time for winter activities. Prepare yourself before the start of the season by stocking up on all of your needed winter gear and accessories. It is no secret that winter clothes and gear can be pretty pricy. Anything you can do to offset the cost is a good idea. Of course a large part of this is scouting out the deals. The time of year you purchase winter clothes is an important factor in how much you are going to end up paying. Here we have provided some useful advice to guide you in the process of narrowing down just when is the best time to buy winter clothes.
Check Out These Helpful Tips on When Is the Best Time to Buy Winter Clothes
Scout Out The Sales
Of course, you can often find the cheapest priced clothes during large store sales and promotions. Those post holiday retail sales also have some great deals for that winter gear. Keep an eye on stores like REI, JcPenney, and Macy's for the latest information regarding their sales. These occur throughout the year, so you can literally score a good deal anytime. Do your research and keep an eye on store website's an e-mail updates for information about any upcoming sales.
Timing Is Everything
An important part of purchasing winter clothes is the time of year you shop. Typically the best window of opportunity is actually 2-3 months before the winter season. Stores generally don't have their latest winter styles in stock yet, and may try to get rid of last season's clothes. December and the months following it are also a good time to take a peek at store selection. This is during post holiday and the turn of the season stock change. As stores roll out the latest spring styles, you can expect to see most winter gear go on sale.
Know What You Are Looking For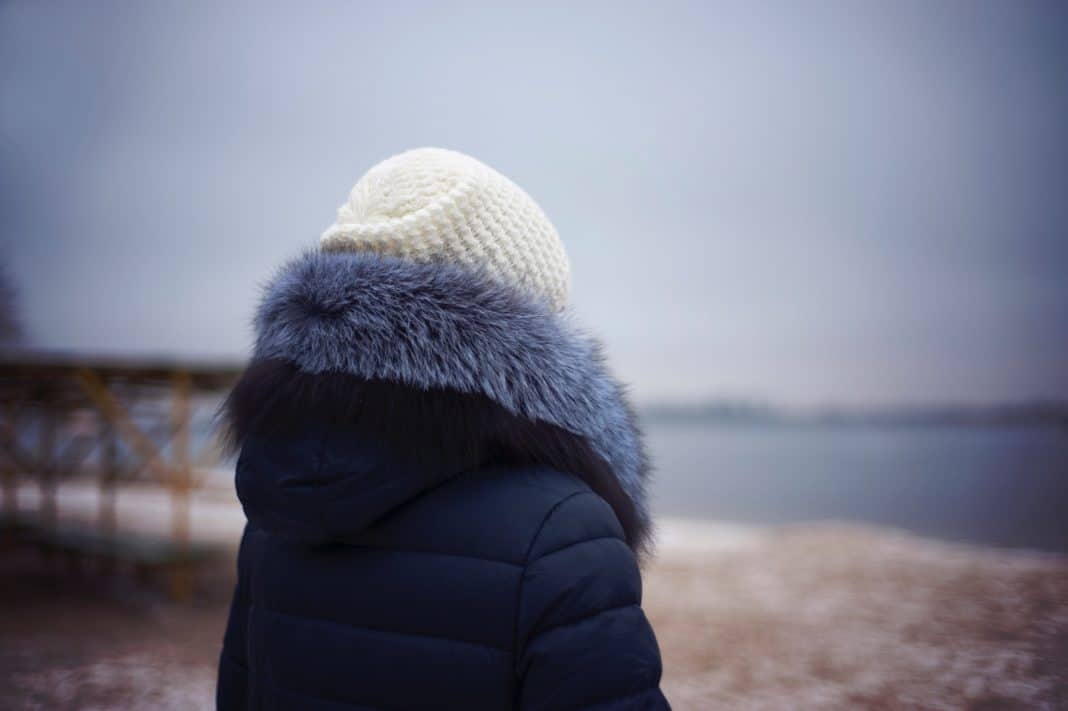 If you have a particular clothing brand you prefer, this narrows down your search options significantly. It also makes monitoring the sales and stock much easier. If you know ahead of time which styles of winter clothes you like, you can simply specify your searches. Online sales are typically good places to snag a deal, so if you know your favorite brand it is easy to search for discounted items.
If you don't have a brand preference, take the time to visit a sporting goods store or department store and try on different things. This way you can get an idea of the style and fit you like best for winter coats, pants, boots, and more. You can even try items on in the store and then search for them cheaper online. This is a helpful method to making sure you get the right fit. Otherwise it can be intimidating to purchase clothing online without trying it on first.
Don't Wait Until It Is Too Late
If you wait too long to buy winter clothes it is likely that you will pay full price. Naturally, clothing sold during the season is the latest style, which costs significantly more. Of course, seasonal gear is always more expensive regardless when sold during that season. If you are always up to rock the latest fashions, then perhaps this is fine for you. The pro of shopping in-season is that you have much more variety in style and quality of products. But if you are looking to save as much as possible when shopping, then be sure to time your shopping trip accordingly.
Grab Your Coat and Hat and Get Ready For Winter
Now that you have the latest intel, you are ready to purchase some brand new winter clothes. Knowing when is the best time to buy winter clothes is the first step, the next is actually picking out what you like. Head to the store at the right time and get hyped for those winter activities as you improve your wardrobe. Shop a few months before winter or during the months after to score the best deals for what you want. It is not impossible to look your best at an affordable cost to you.
Related Article: The Best Winter Coats For Women (Plus How To Choose Yours)