Find your ideal getaway with our list of winter vacation ideas.
The winter season brings icy chills, frozen rain, and snow. This weather can be manageable at first, but after a while make us wonder if the sun ever existed. When the cold begins to feel unbearable, sometimes the best thing to do is escape to a new destination. Since you'll be going at the last minute, finding an easy and cheap location to vacation will be important. Researching winter vacation ideas will help you decide where to go.
Read this list below to discover ten last-minute winter vacation ideas.
1. Maui, Hawaii
Travel to this island and you'll forget about the need for heavy winter jackets. Maui provides tropical environments and plenty of sunshine to whisk away winter blues. Head to the Molokini crater and snorkel in the Hawaiian waters. Walk the Kapalua Coastal Trail and find the best beaches to soak up the warmth. Make sure you partake in a luau so you can experience real Hawaiian entertainment. Or, travel to the Haleakala Crater and watch the sunrise in your bathing suit.
You'll want to pick just a few activities to ensure you don't get overwhelmed by a long to-do list. Though Maui can be expensive during the colder months, discounts can be offered around spring break or other holidays. Additionally, the rainy season for the island occurs during the winter, so bring waterproof clothing on your trip.
2. Buenos Aires, Argentina

Since Buenos Aires exists in the Southern Hemisphere, visiting during winter will be like going on summer vacation. Take a bike tour through the city streets and feel the warm breeze blow through you. Many of the area's neighborhoods contain beautiful architecture and local artwork, like in La Boca districts. You might also take a Delta Boat Trip to Tigre, where you can appreciate that the clear water isn't frozen. Learning to Tango while in the birthplace of the dance is an essential activity.
Even if you don't have a lot of time, you can easily spend a day wandering through the various shops and restaurants in the city. This will help give you a taste of the Argentinian culture within a short window of time.
3. Orlando, Florida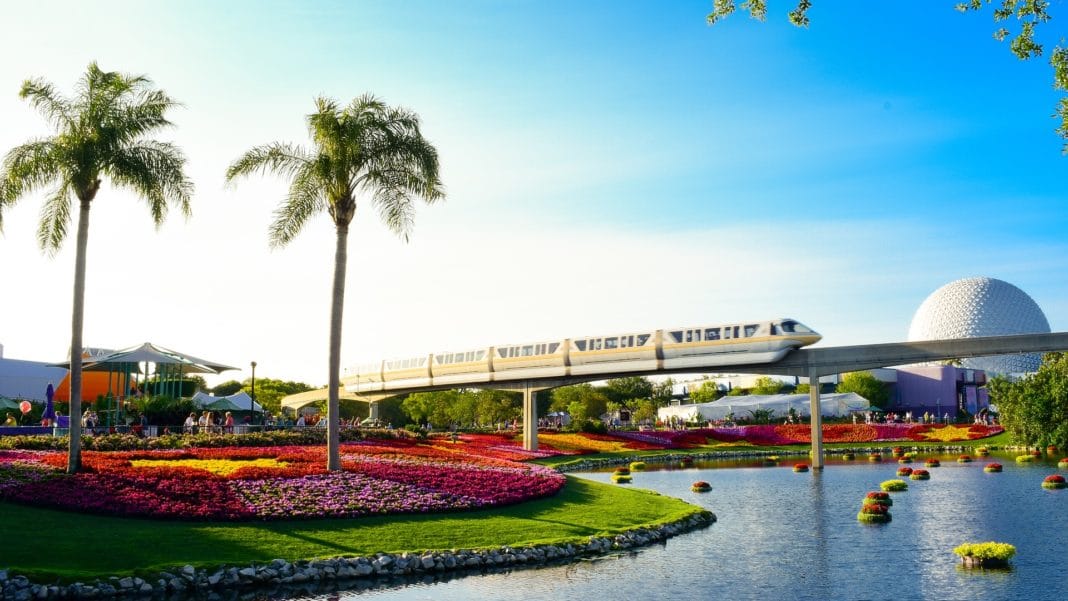 One of the best winter vacation ideas has to be a trip to Orlando. Hosting the Disney World theme park makes this city a perfect getaway from the cold. Riding on roller coasters or feasting on ice cream will be exciting activities. You could even go on Splash Mountain, which would be impossible if the weather was chilly. While surrounded by your favorite characters, you'll feel as if you've escaped to a place where winter doesn't occur.
Hotels and rental cars may even be cheaper during the winter. You'll also find the theme park to be less crowded during this time, as the warmer months tend to attract more guests. Additionally, the humidity and scorching heat of the summer will be avoided by visiting Disney in January or February.
4. Aruba
Looking to spend your winter vacation on the beach? Aruba offers sand and sea in abundance. Eagle beach reigns popular among visitors, as its often close to common hotels for tourists. You can work your tan and relax to the sound of the ocean. If you're an animal lover, check out the Ostrich Farm or Donkey Sanctuary. The natural environment found in the Arikok National Park provides visitors with a glimpse of beautiful flora and fauna.
Those searching for a party should go to a casino on Palm Beach and dance underneath flashing lights. Just try not to gamble all your vacation funds away. In Oranjestad, you can listen to music at a pub or try some delicious food. You'll be sure to get some needed relaxation while spending a brief winter getaway in Aruba.
5. Colombia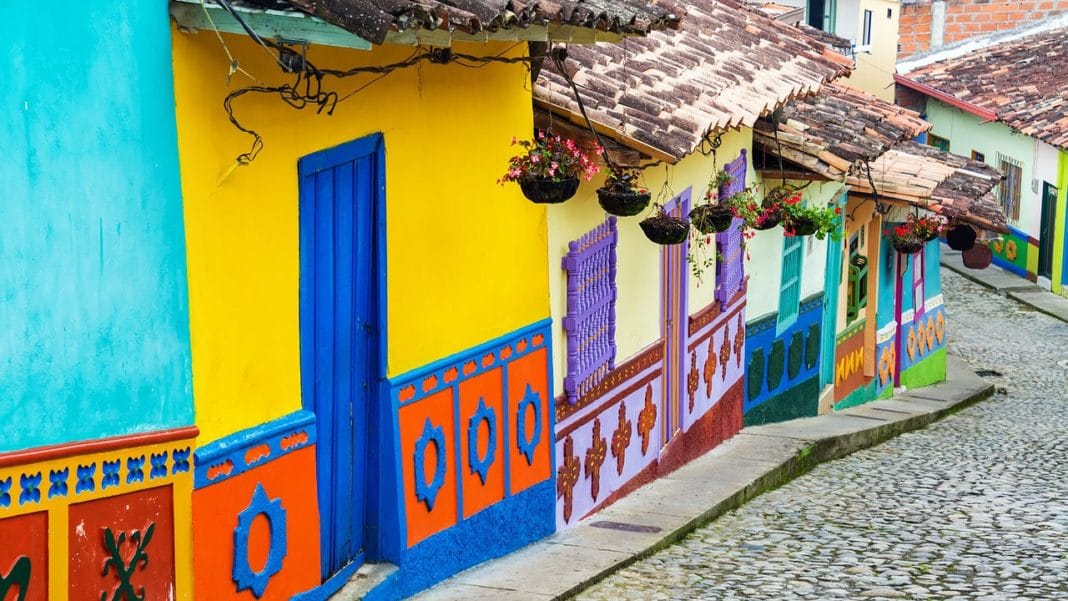 The capital of Bogota continues to grow, offering lots of exciting activities for tourists. Structures around the city are covered in local artwork, so walking the streets during the day is a must. Cartagena also boasts beautiful history and architecture stemming from the colonial period. You could ride a horse and cart along the streets, offering a romantic journey through the city. Taking a hike to Ciudad Perdida provides visitors the opportunity to see some ancient ruins. The jungle environment will be a nice change from the iciness back home.
Additionally, salsa dancing in Cali would be an exciting way to spend a night in Colombia. Coffee lovers will also want to try the country's famed brew at the Zona Cafetera. Or, try some exotic fruits like guavas and dragon fruit. While it might not be first on your list of winter vacation ideas, you should definitely consider this location as a great option.
6. San Diego, California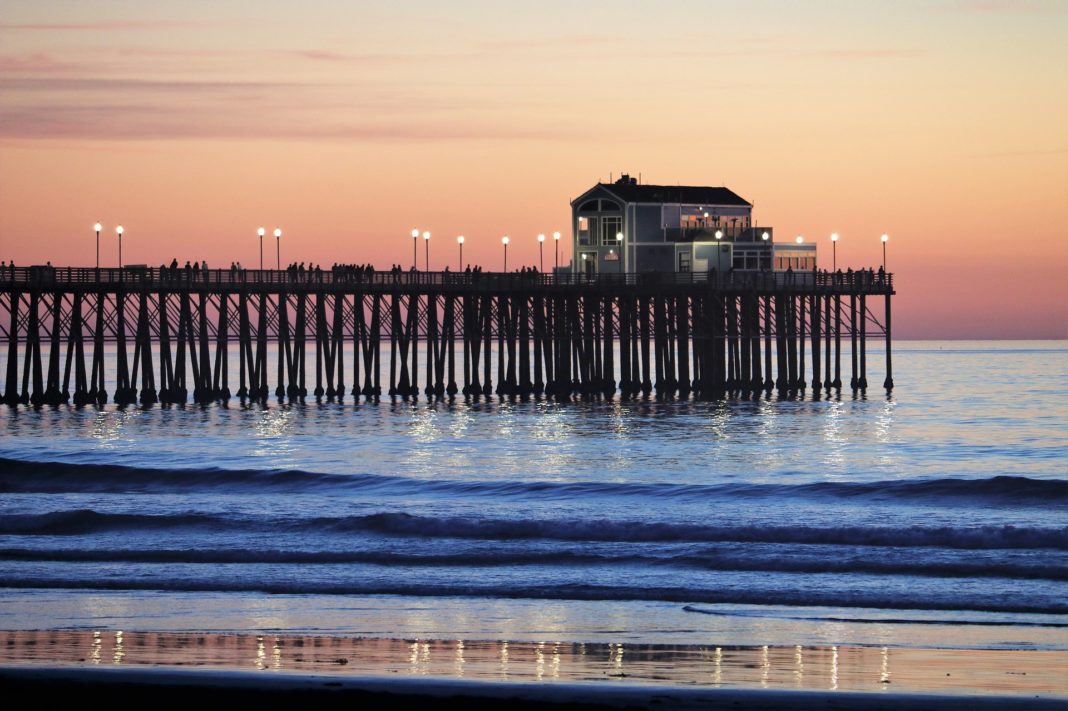 Despite the winter season, San Diego remains sunny and mild year-round. You could celebrate the Lunar New Year during February at SeaWorld. The events at the park include watching lion dancers on stage or enjoying Asian-influenced foods and drinks. The opportunity for whale-sighting increases during winter with the animal's migration pattern. Heading to the sea nearby La Jolla offers visitors the chance to bike along the beach streets. Look out for sea lions as they bask in the sunlight on the sand. Kids will love visiting the Air and Space museum, with an interactive spaceship adventure and tons of aircrafts on display.
The city will also have smaller crowds during the cold periods. Saving on activities becomes possible when you buy a Go San Diego Card. This purchase allows you entrance into tons of museums, tours, and other activities. Rather than paying at the gate, you can get through with ease and pocket more money in the process.
7. Puerto Rico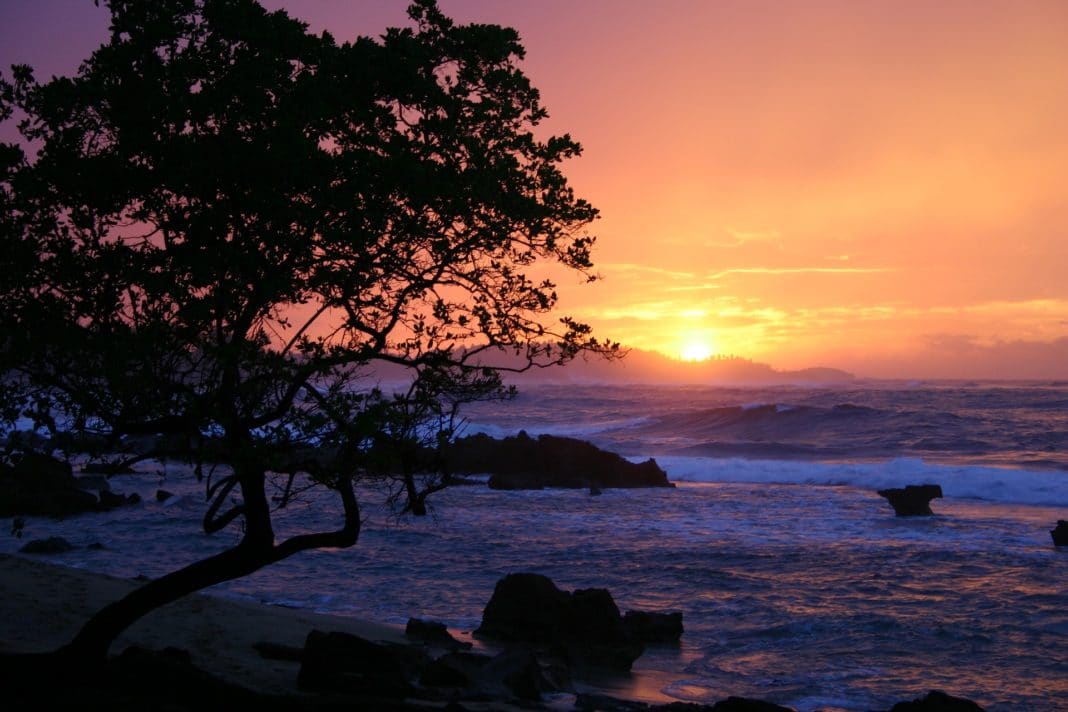 With waterfalls and rain forests, the location will feel like a tropical paradise. Relief from the cold comes easy when you visit Puerto Rico. Sip a frozen drink and leave your woes behind as you tan outside. Watch the water glow underneath the moonlight when you travel to see a bio-luminescent bay. Additionally, the San Sebastian Street festival, starting in January, offers tourists the chance to party like a true Puerto Rican. During this period, the whole street of San Sebastian closes to allow religious processions and parades to march through the area.
Skipping the humidity and rain is a plus when you travel here in January or February. Budget spending won't be a problem, as you can find great deals on hotels and inns around the area. As one of the most ideal winter vacation ideas, Puerto Rico will bring you a sense of serenity as you soak up the sun. Last-minute flights occurring every day mean you can book a trip at any time.
8. San Antonio, Texas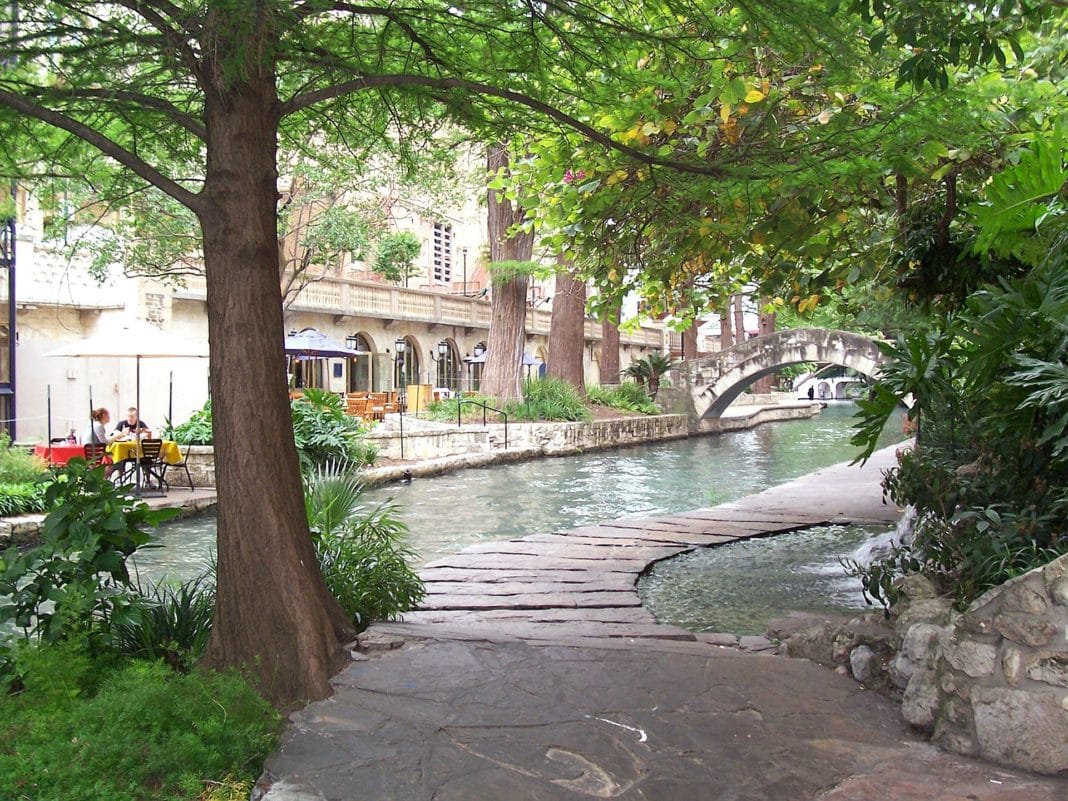 Talk a walk down the San Antonio River by following the famous pathway along the water. Tons of restaurants and hotels find residence along this walk. Surrounded by cypress trees and clear skies, visitors will love the stunning and green environment. In the beginning of March, the city also hosts its annual Paella Challenge, so you can taste tons of amazing Spanish dishes. A top must-see would be the ruins of historic Catholic missions, which give visitors a taste of the city's colonial background.
You can also save around 40% when you combine admission ticketing rather than paying at site entrances. These discounted prices are available with purchasing the San Antonio Explorer Pass. Escaping some of the blistering heat found during the summer offers another perk when you visit early in the year.
9. Las Vegas, Nevada
Experience a bit of glamour amidst the dullness of winter in this desert location. Explore the Strip and consider stepping inside one of the many casinos. Or, tour through Caesar's Palace and check out the Forum shops, which offer lots of specialty gifts. Consider spending a night in one of the Sin City's many clubs, where you can dance until sunrise.
Just because the city is known for gambling and partying doesn't mean there aren't other activities to do in Las Vegas. Spend an afternoon brunch at a buffet and drink some mimosas. You could also see a spectacular show at the Cirque de Soleil.
Flights to this location tend to be cheaper during the colder months. Additionally, hotel rooms can be booked for inexpensive prices around this time of year. Just remember that you might want to bring extra funds for trying restaurants or spending coins at the slot machines.
10. St. Kitts and Nevis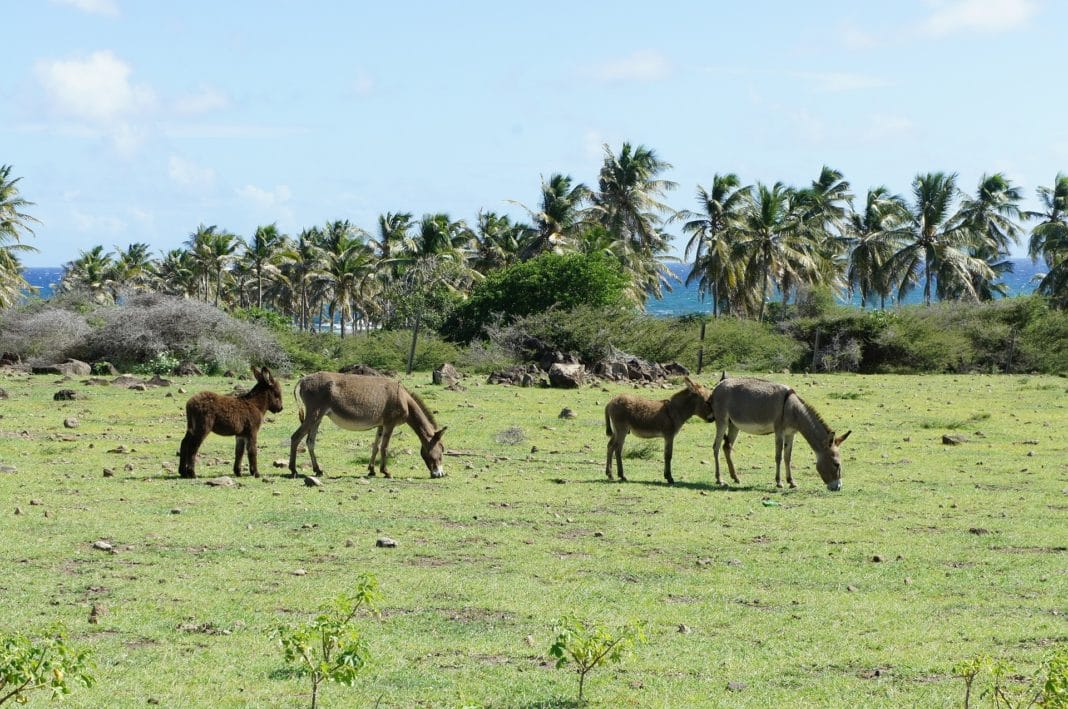 On this Caribbean island, you can get the much-needed relaxation you desire. Escape the brisk cold months with a trip to St. Kitts and Nevis. This tropical site represents the antithesis of freezing rain and snow. Find serenity here in the blue waters or on sandy beaches. You can take hikes through the rain forest or craters. Go on a safari and view some amazing wildlife.
Low prices during this season make the trip worth your money. The coolness during the beginning of the year means you won't feel suffocated by humidity. Extremely high temperatures will be avoided as well. Windier weather also means nice breezes on sunny afternoons.
Avoid the snow and travel somewhere warm this winter.
Booking a getaway to a tropical location sounds like a great idea to combat winter blues. With so many options, it might be hard to choose where to travel. Hopefully, these ten winter vacation ideas inspire you to reserve a quick retreat to a place with hotter temperatures.
Related Article: 10 Best Winter Vacations: Inspiration for Your Next Getaway