Anyone Traveling to Argentina Soon? Here Are the Top Things to Do in Buenos Aires.
A trip to Buenos Aires will include picnics in the park, visits to museums and historic sites, afternoons spent in cafes, and plenty of opportunities to practice/show off your tango skills. There are nightclubs, local dining delights, and many other things to see and things to do in Buenos Aires. The city holds history within its charming and intricate architecture. We hope you are ready to put on your walking shoes and explore all the restaurants, museums, neighborhoods, and markets in Buenos Aires. Then, in the evening, put on your dancing shoes and tango the night away. Buenos Aires is, after all, the birthplace of tango.
Let's get started with the top things to do in this thriving city. Peppered throughout this list are free things to do in Buenos Aires too. Those of you on a budget and love free things (who doesn't love free?) will find plenty of options within this city.
1. Watch a Show at Colón Theater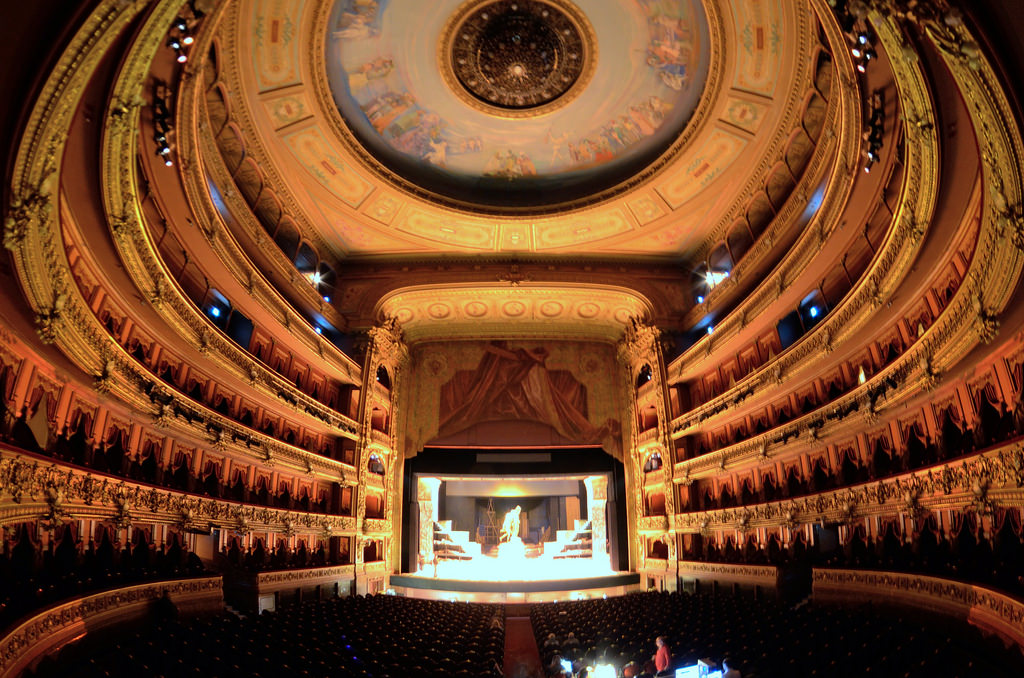 When in Buenos Aires, stopping by the renowned Colón Theater (Teatro Colón) for a show is a must. This opera house is one of the most famous in the world. It is a massive space that takes up a full city block and rises seven stories into the air. From the outside, visitors can see the grand architecture and impressive design of the building. Over the years it has been restored and revived. At Colón Theater, visitors can take in shows including operas, ballets, and orchestras.
Many travelers have urged others not to leave Buenos Aires without taking in a show. However, should you decide not to watch a show or do not have the time to do so, there are opportunities for visitors to take short guided tours of the theater too. The guided tours are offered for 180 pesos, which is about $20 USD. Whether you take in a ballet show, go on a guided tour, or simply stand outside the theater and admire its display of history and beauty, we highly recommend for travelers to pay a visit to Colón Theater. Visiting this city landmark is one of the top things to do in Buenos Aires.
Bonus: Colón Theater also offers a number of free events and concerts throughout the year. Typically these fall on Sunday mornings, but the schedule is constantly changing. Travelers can check with the box office or look online for more details about the latest free events and concerts.
2. Visit the National Museum of Fine Arts
You won't believe it, but visiting the National Museum of Fine Arts (Museo Nacional de Belles Artes) is a free activity to do when in Buenos Aires. This museum ranks among the best in the world. It features the work of well-known artists including Picasso, Van Gogh, and Monet. With all of the world-class artwork that you will see, you will be utterly shocked by the fact that a stroll through the museum won't cost you a penny. If you love art and you are looking for free things to do in Buenos Aires, we have found your place. Don't pass up on this opportunity to see a collection of masterpieces from the greats when you visit Buenos Aires. The artwork in the museum ranges from pre-Renaissance days to the present. At the museum, visitors can observe how art has progressed and evolved over the years.
3. Mosey Around Puerto Madero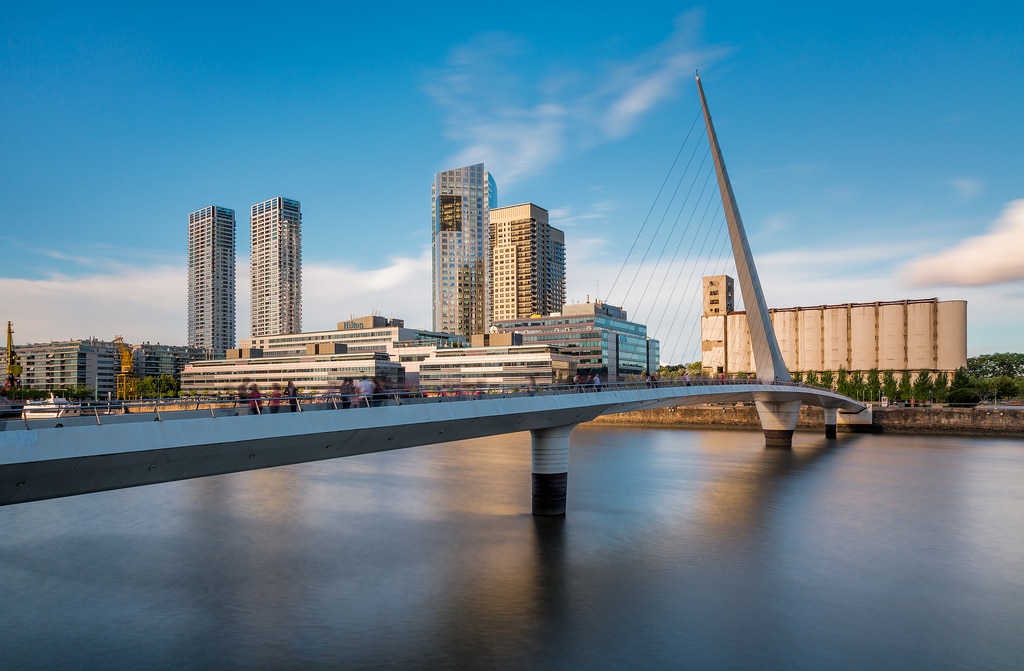 Continuing on with free things to do in Buenos Aires, a wander through Puerto Madero has to make your list. Puerto Madero is a neighborhood situated alongside the water that offers a blend of history, culture, and nature. One of the top attractions in this cosmopolitan neighborhood is Bridge of the Woman (Puente de la Mujer). The engineering of this bridge makes it a creative work of art. By the looks of the bridge, you may wonder, what is it? You will find people taking guesses all day long. However, the architect, Santiago Calatrava, intended for the bridge to look like a couple dancing the tango. It is a pedestrian-only bridge, so as you walk across why not stop and do the tango just for fun? The bridge also rotates a remarkable 90 degrees to allow large ships to pass. If you happen to be there when the bridge rotates, you will be amazed by how it works.
During the daytime, Puerto Madera is a lovely and relatively quiet place to explore. However, by evening, this unassuming neighborhood comes to life with energy. There are places for travelers to dine, including steak and seafood restaurants, and places for travelers to dance the night away.
4. Walk the Street that Never Sleeps
That is… Corrientes Avenue (Avenida Corrientes). This street is home to numerous cafés, theaters, bookstores, and boutiques. In addition, there are well-known theaters and even more dancing. While strolling along Corrientes Avenue, enjoy a churro while you appreciate the architecture that cloaks the city street. In addition to churros, pizza lovers must grab a slice at Pizzería Güerrín. This pizza joint located on Corrientes Avenue has been around for over 80 years. Therefore, they have had plenty of time to perfect their pizza craft. Slices are cheap and come thick with flavorful sauce and gooey, melted mozzarella.
From sun up to sun down, this street offers an array of places to eat and things to do. Visit the theaters, spend hours in the quaint bookstores, grab a cup of coffee in a café. Travelers can walk the street on their own, or sign up for a walking tour of Corrientes Avenue to learn more about the area and get any of their questions answered.
5. Stop and Smell the Roses
When you tire from all the activity and busyness in the city, find some quiet rest by walking in the Rose Garden (Paseo del Rosedal). The Rose Garden is like the Central Park of Buenos Aires. There are areas to have a picnic, places to rent bicycles and jog, and certainly many roses to admire. Over 1,000 roses bloom in this garden. They blossom in a variety of colors and your eyes will delight in the beauty they see. Meandering through the gardens, travelers will be able to breathe deeply again. The thriving greenery and rosebuds create the ideal atmosphere for travelers to recharge.
You will want to bring your camera when visiting the Rose Garden. As you stroll through the garden, snap many photos so you can remember all the things you did during your trip. The Rose Garden is one of the top free things to do in Buenos Aires. Open year-round, visitors can stop and smell the roses free of charge. Seat yourself on one of the many benches to people watch and soak in the tranquility. The Rose Garden is a wonderful and needed contrast from the hustle and bustle of city life.
6. Take Your Kids to the Children's Museum
Are you traveling to Buenos Aires with your family? If you are looking for things to do in Buenos Aires that kids will absolutely enjoy, then the Children's Museum (Museo de Los Niños) is the place you're searching for. The Children's Museum is not the museum you're probably thinking of. This interactive museum is basically an indoor playground. There are different rooms, including a newsroom, a hospital, and a post office, where kids can unleash all their energy and lets their imagination run wild. Here, little ones can dream big and be whoever they want to do. From playing news anchor to playing doctor, kids will make new friends while having a blast at the Children's Museum.
This is one of the few places where the admission cost is higher for children than for adults. It is, after all, a place for the kiddos to run, jump, laugh, and play. Cost of admission on the weekends is 50 pesos (around $11.50 USD) for children and 20 pesos (around $4.50 USD) for adults. Prices during the weekdays increase slightly for children, but adults prices remain the same.
7. Get Lost in the Botanical Gardens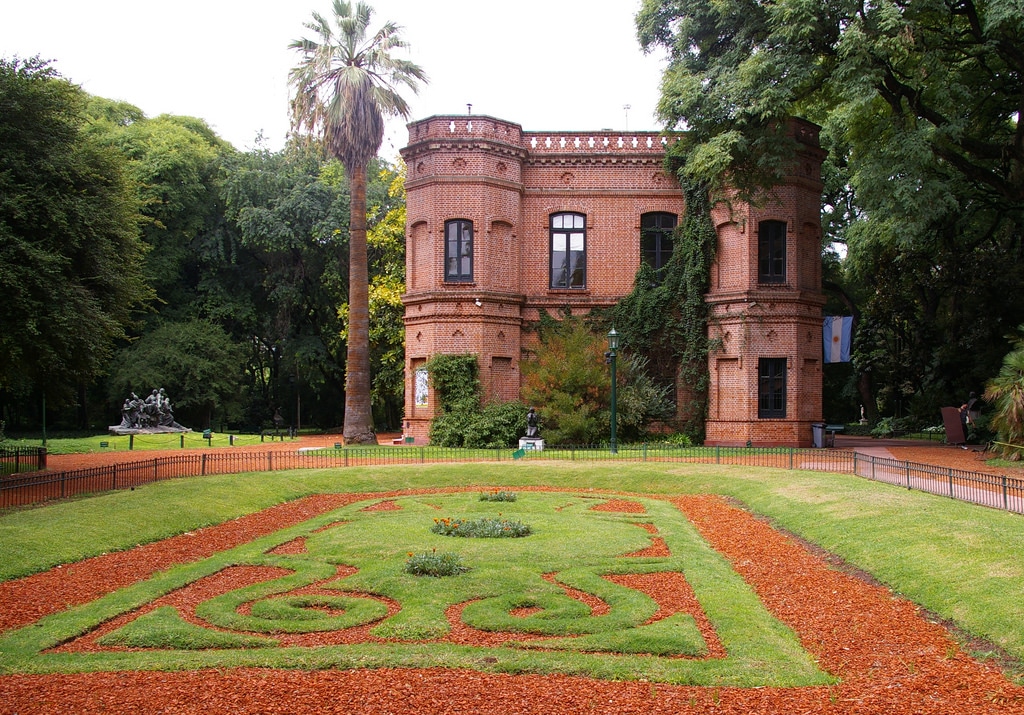 Back to the free things to do in Buenos Aires, travelers can visit the Carlos Thays Botanical Garden (Jardim Botanico Carlos Thays). These gardens, much like the Rose Garden, provide a peaceful space for travelers to escape the busyness of Buenos Aires. Here, visitors will find 18 acres of lush scenery to weave through. In addition to floral plants sprouting all around, there are also lovely statues, an organic vegetable garden, and a butterfly garden. In addition, the gardens have recently acquired a large population of cats. Don't be alarmed if some cats pay you a visit on your walk through the botanical garden.
During the winter, the botanical garden is open from 8 am – 6 pm on the weekdays and 9:30 am – 6 pm on the weekends. In the summer, the garden is open from 8 am – 7 pm on the weekdays and 9:30 am – 7 pm on the weekends. To see over 5,500 species of plants and trees, come to this restful oasis during your trip to Buenos Aires. The Buenos Aires Botanical Garden is located in the Palermo neighborhood of the city. While you happen to be in Palermo, spend time enjoying the neighborhood too. There are dozens of bars, places to eat brunch, and unique funky vibes. It is certainly a change of scenery from the grand architecture in Buenos Aires. For a change of pace, head to Palermo and head to the Rose Garden.
How Does a Trip to Buenos Aires Sound?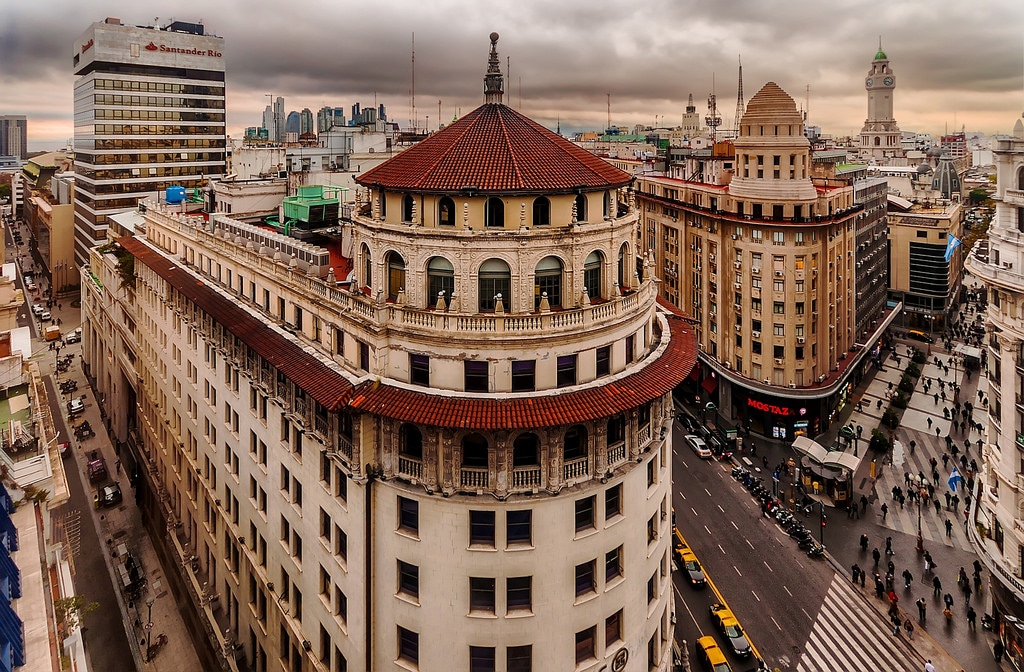 As Argentina's capital city, Buenos Aires offers excitement and history. This rich city has so many diverse neighborhoods to explore. There are art museums and dining establishments, as well as markets to shop in and gardens to rest in. Buenos Aires also has a vibrant nightlife. Here, tango performances are commonplace, art is sprinkled around every block, and the local food is mouthwatering. When in Argentina, meat lovers will have to visit a steak restaurant. For dessert, stuffed and sweet empanadas will delight your taste buds.
In addition to this list of things to do in Buenos Aires, we recommend for those who love polo to catch a polo match. However you decide to spend your time in Buenos Aires, we know you will enjoy the city. It is amazing how many places in Buenos Aires offer free admission, including the Rose Garden, Botanical Garden, and the National Museum of Fine Art. For those on a budget, Buenos Aires has many options for you too. There is something for everyone in this city that never sleeps.
Of this list of top things to do in Buenos Aires, which are you most excited to add to your itinerary? If you have traveled to Buenos Aires before, share with us your favorite spots and things to do in the comments section below!
Related Article: ​10 Best Winter Vacations: Inspiration For Your Next Getaway​​​