Find a romantic, budget-friendly getaway with our list of affordable honeymoon destinations.
After spending money on a lavish wedding, you might feel like there's little room in your budget for a honeymoon. Lots of couples make the decision to delay their honeymoons to save up for a romantic getaway. However, with so many inexpensive locations out there, you don't need to wait before embarking on a great trip. Instead of traveling to a pricier honeymoon site, like Aruba, finding a less popular location might help with costs. Whether you want to experience the city or the beach, you'll find a site that fits your needs. Read below to learn about some of the most affordable honeymoon destinations.
1. Ireland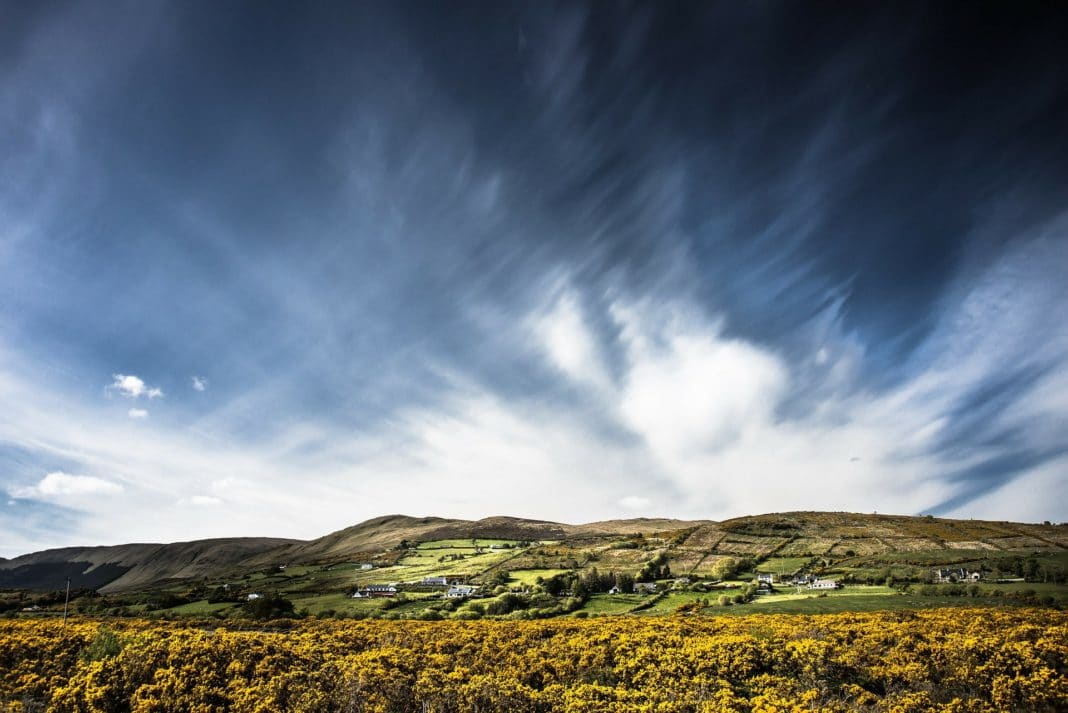 Known as the Emerald Isle, Ireland heralds stunning green countryside and rocky coasts. While there, couples can explore the country's natural landscape and feel in awe of its beauty. Countless ancient monuments and castles stand elegantly all over the island. You could even stay a night in a castle and experience the life of royalty for a brief period. The Ballyseede Castle offers rooms starting at $160 per night, which means you'll experience luxury at a fairly low cost. Travelers looking for luxurious honeymoons may want to book a room at one of the area's five-star hotels. Ireland also contains a number of all-inclusive honeymoon resorts, so you can find the accommodation of your dreams.
If you want to explore Ireland's cities, visit Dublin, where you can experience a rich nightlife surrounded by historic architecture. Those who love beer should step inside one of the city's many pubs, which offer traditional as well as contemporary atmospheres. In Dublin, hotel rates can be as low as $80 per night, making the accommodations very cheap. Similarly, when you try the local fare, you won't have to splash out tons of money. As one of the most affordable honeymoon destinations, Ireland gives couples an unforgettable experience at a small price.
2. Portugal
Sometimes overlooked by locations like Spain and France, Portugal maintains Western European charm while remaining less expensive than neighboring destinations. In the country's capital of Lisbon, you can appreciate the city's stunning architecture and walk along the old cobblestone streets. Tons of unique cafés, bars, and restaurants add to the city's cosmopolitan atmosphere. These dining options don't cost exorbitant amounts, but rather offer dishes at competitive prices. While other European locations, such as Paris, might charge high rates for simple meals, Lisbon provides tasty, low-priced food.
Since you'll want to explore the city, choosing a hotel nearby should be a priority to save on transportation fees. Luckily, you can find cheap nightly rates at most of Lisbon's incredible hotels. If you're a carefree couple uninterested in luxury, you could consider staying in a hostel. These accommodations can cost around $20 per night, letting you save tons of money for other activities. However, Lisbon also has plenty of cheap hotels that offer a more lavish staying experience. If you want a luxurious honeymoon, consider choosing from all-inclusive honeymoon packages at a nearby resort. The stunning country of Portugal provides the perfect location for romantic getaways, making it an ideal cheap honeymoon destination.
3. Montreal, Canada
When you travel to Montreal, you'll be able to experience Canadian and French cultures in one location. Old Montreal heralds amazing history and culture, with many structures having centuries-old constructions. Stunning buildings like the Notre-Dame Basilica present staggering sights for visitors to behold. The museums and art galleries around Montreal tend to be free, leaving you with more pocket money to spend. Additionally, free festivals occur frequently around the Quebec capital, with comedy events and jazz concerts some of the highlighted events. You can also easily rent a bike and ride all over the cobblestone streets, saving you cash on cabs.
Montreal's historic district offers lots of cheap accommodations. Bed and breakfasts let you enjoy homemade meals and experience a cozy, traditional environment. Instead of staying in one of the city's all-inclusive resorts, choose a room at a quaint, charming bed and breakfast. You'll feel like you're experiencing a luxury honeymoon, without paying a fortune. Cheap hotels nearby local restaurants and cafés provide the convenient opportunity to taste the area's cuisine at a low price. This part of Canada remains one of the most unique places to visit for an affordable honeymoon destination. Those who live nearby could even take a drive up north, making Montreal perfect for weekend getaways.
4. Miami, Florida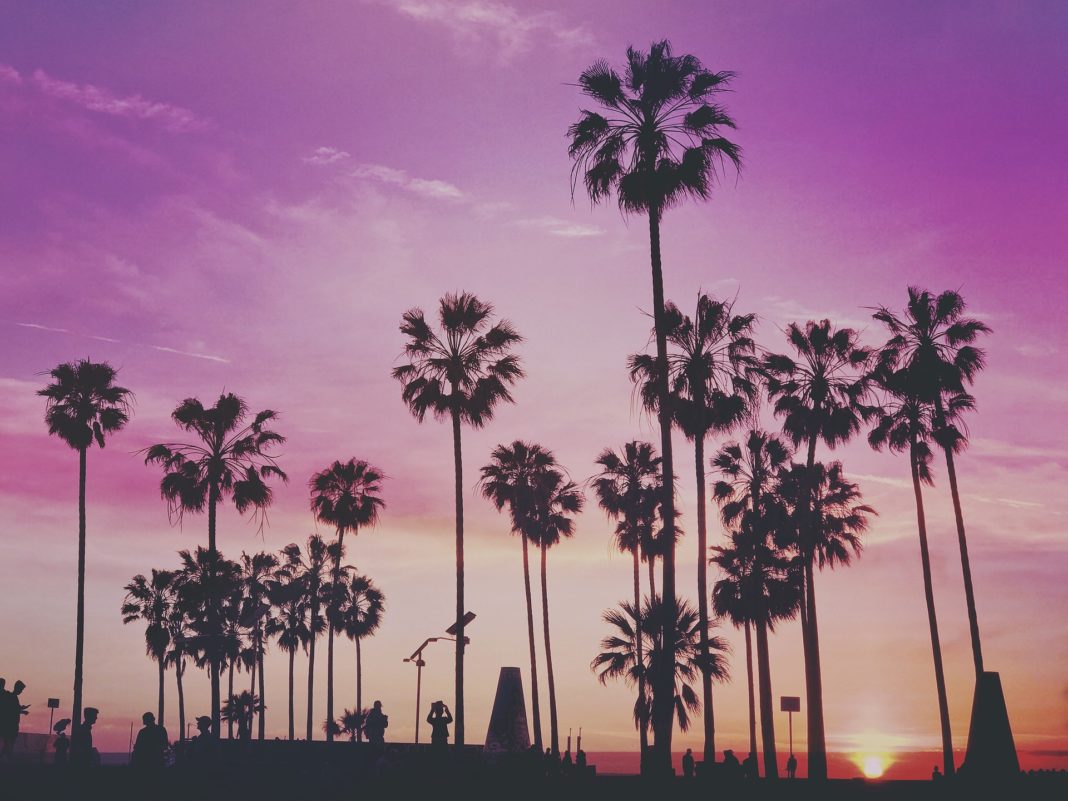 Popular with college students and newlyweds alike, Miami represents an exciting location to party and celebrate life. Couples wanting to relax on the beach while also experiencing a vibrant night life will love the city's lively culture. You can experience Miami's strong Cuban presence by visiting Little Havana. Shops and restaurants along Calle Ocho emphasize Latino culture, selling items like Cuban cigars and coffee. Of course, the beaches nearby Miami remain ideal for relaxing beside your partner. Instead of finding a beach resort in Costa Rica, Miami could substitute Caribbean sites for a cheap tropical honeymoon.
Those flying or driving from within the U.S. will also have cheaper transportation costs. Hotels in the city can be as cheap as $75, which often includes breakfast and other amenities. Visiting South Beach, or any other beaches, will be a free way to spend an afternoon. Many museums and music venues offer free nights and admission during certain days of the week. If you're searching for some of the most affordable honeymoon destinations, make Miami a top location.
5. Cambodia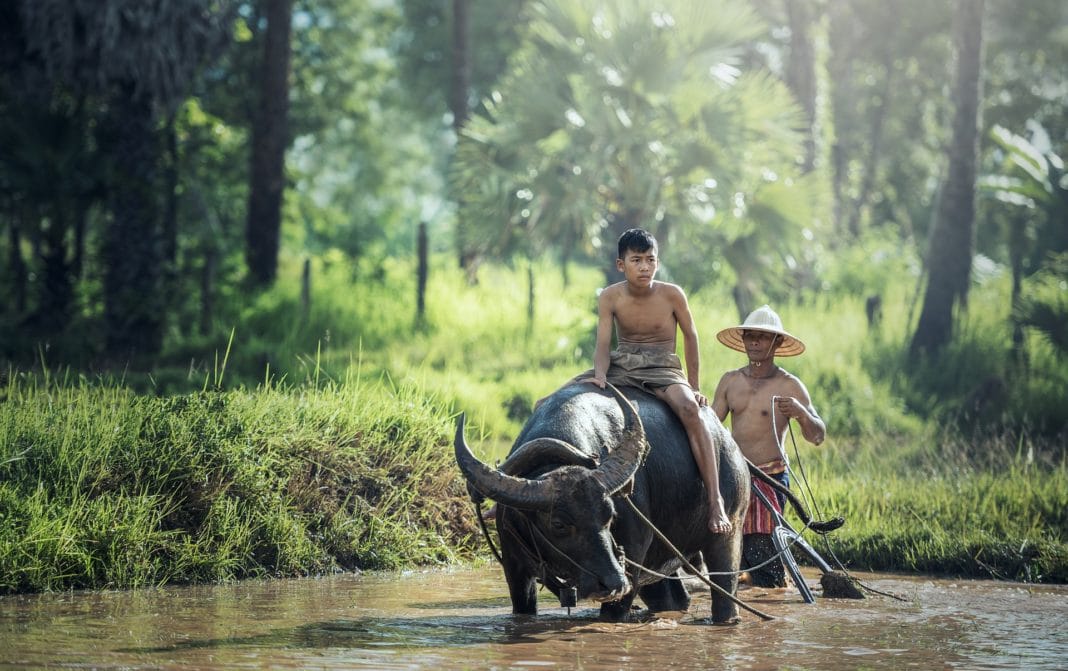 With Cambodia at the top of our list of affordable honeymoon destinations, it remains an ideal site for budgeting couples. Though you may not have considered Cambodia a honeymoon destination, the Asian location offers amazing sights at a cheap price. Hotels remain around the low-price ranges, with many accommodations costing only $40 a day. Countless Hindu and Buddhist temples allow couples to experience sacred environments while enjoying each other's company. Many activities don't cost much, so touring around cool architectural wonders like Angkor Wat won't break the bank. Cambodia's inexpensive costs enable it to remain at the top of our list of affordable honeymoon destinations.
While Cambodia doesn't have the popularity of other honeymoon sites, the country still has so much to offer visitors. If you've never been to Asia, this area might be a great first step when venturing into this continent. The honeymoon resorts found here tend to be cheaper than other sites, like in Japan or China. With its tropical environment, Cambodia provides a perfect paradise for couples to spend their honeymoon vacations. You can explore the gorgeous national parks, or even try delicious cuisine you've never tasted before. There's something romantic to do for every couple when they visit Cambodia, no matter their interests.
6. Iceland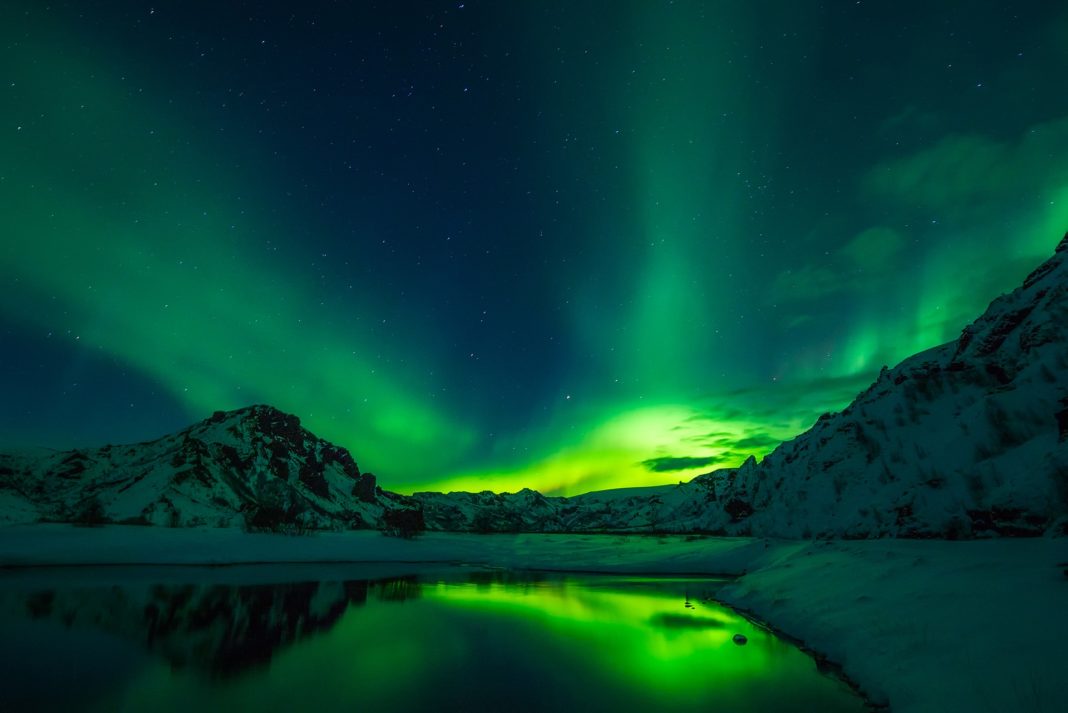 If you're looking to spend a unique and budget-friendly adventure during your honeymoon, make Iceland a top destination pick. Sights like the Northern Lights will allow couples to cross a few things off of their bucket lists. Take a dip in the famous geothermal pools, which let you rejuvenate after long days venturing the city. Hotels near Reykjavik can average around $100 to $150 per night. Many activities, like hiking or swimming in the pools, don't cost much if anything at all. Do be sure to save extra money for food, as dining prices can be much higher than other vacation sites.
With Iceland growing in popularity as a travel destination, honeymooners should try visiting the country when it's not too crowded. That way, when you visit the amazing outdoors environments, you'll have private time away from other people. Iceland's resorts also have many honeymoon packages crafted for an intimate tour of the country's landscape. These packages provide transportation and guided tours around Iceland at somewhat inexpensive prices. You can stroll around Reykjavik's city center at night or feel sand beneath your feet at a black volcanic beach. Laying underneath the stars with your loved one will make you realize why Iceland remains a top honeymoon destination.
7. San Juan, Puerto Rico
With its tropical climate and proximity to the U.S., Puerto Rico remains a top site for honeymooners. Couples can take a romantic boat ride around the coast and view the sun set over the blue ocean. The seas around the coast offer the perfect venue for diving and searching for marine life. Some hotels on the island can be only $33 per night, though these won't have tons of luxurious amenities. Activities outdoors, such as playing on the beach or travelling through the mangroves, cost little or no money. As an example of the top affordable honeymoon destinations, Puerto Rico should find a spot on your travel list.
If you're out of honeymoon ideas that don't leave your wallet empty, choose San Juan as your destination. You won't be maxing out on credit cards when you visit this island location. The area has plenty of venues for enjoying the warm temperatures and sea breezes, which costs nothing. The island of Puerto Rico could even provide the setting for a tropical wedding. With its agreeable climate and crystal waters, guests will love to celebrate your marriage when they come here. Honeymoon vacations also remain very popular here, as those from the U.S. can take a short flight south to visit. Lovebirds can relax in a resort spa or hike the rainforest and discover fascinating wildlife.
8. Rocky Mountains, Colorado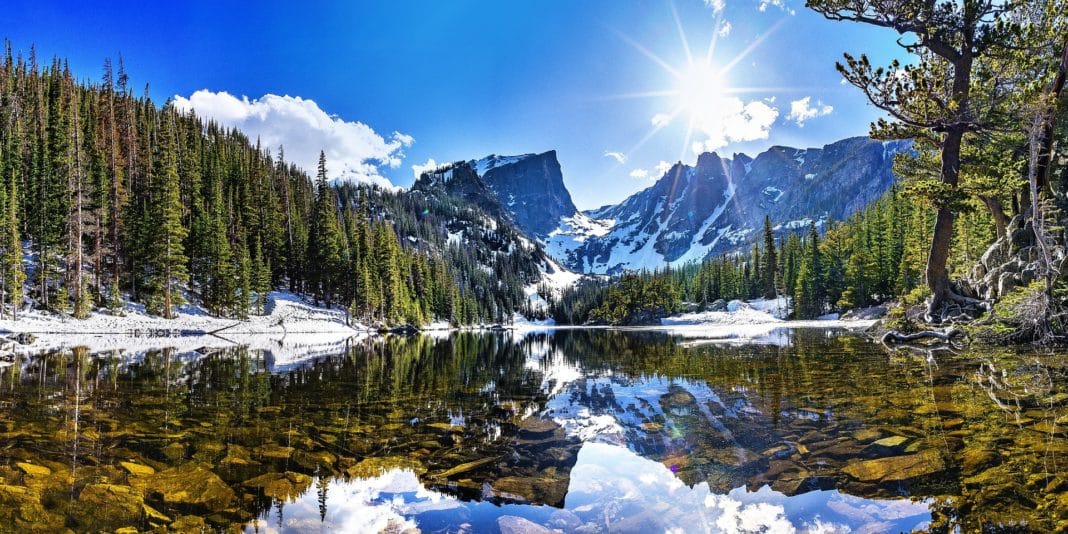 Those couples who love spending time outdoors, but don't want a beach destination, should consider the Rocky Mountains in Colorado. With tons of free activities, like hiking or camping, Colorado's Rockies offer visitors an inexpensive location for adventure. You could even go white water rafting, which costs very little but can provide an entire day's worth of fun. If you decide to go during the summer, you'll have cooler temperatures, so you can avoid the stifling heat. Trips during the winter will allow you to go skiing or snowboarding along the steep slopes.
Hotels near the Rocky Mountain National Park can start at just $75 per night. Those searching for cheap honeymoon destinations within the U.S. will find Colorado to be the perfect location. The accommodations here provide guests with whatever they might need during their stay. You may want to choose a resort with a hot tub for warming up after playing in the cold. If you're travelling within the U.S., flights will also be much cheaper in comparison to international locales. Don't miss out on visiting the Colorado Rockies, as the site remains one of the most affordable honeymoon destinations.
9. Belize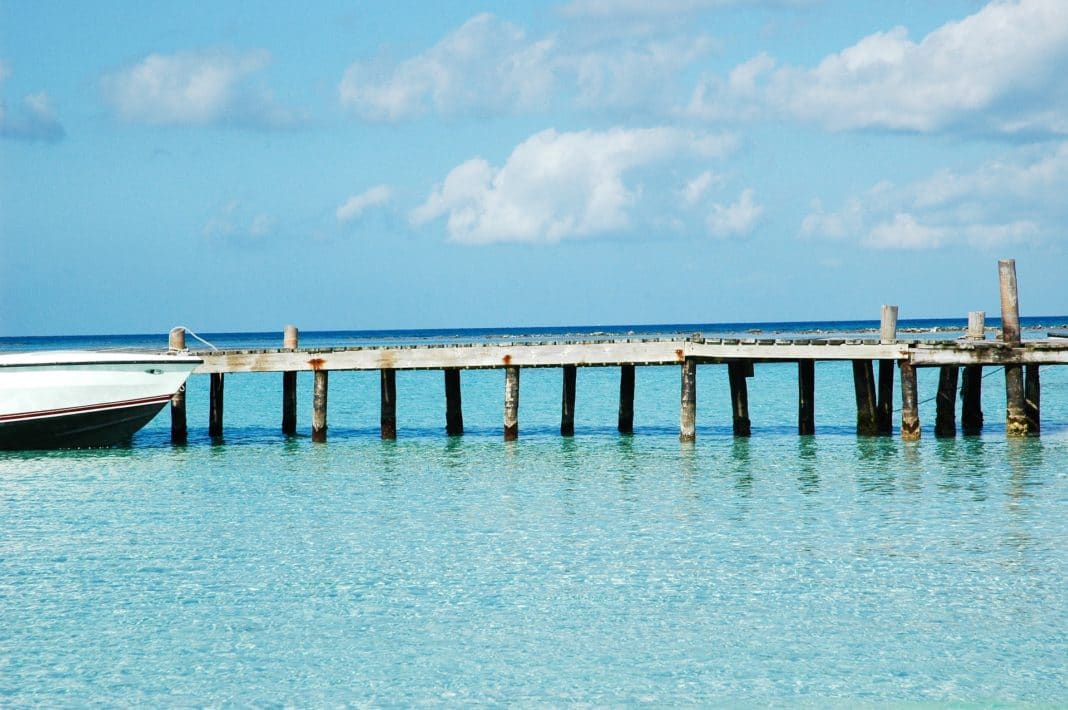 Belize contains so many exciting venues for couples to spend quality time together. Visit Ancient Mayan ruins or go diving in the location's barrier reef. Nature reserves and sanctuaries provide glimpses of beautiful wildlife, so you'll want to bring a camera when you visit. The soft white sands on Belize's many beaches will also provide the perfect surface for hours spent sunbathing. You could even venture through one of Belize's rain forests, seeing an environment that won't be found at any other location. Countless visitors have had destination weddings here, as the stunning environment provides a romantic backdrop to tie the knot.
In Belize city, you can find hotels that cost $67 a night. The overwater bungalows remain a favorite among newlyweds, as they provide an intimate view of the ocean. When staying near the city, you'll have an easy time walking to restaurants and museums. In this manner, you'll also cut down on transportation costs. Since Belize imports most of its goods, prices for things like gasoline can be on the expensive side. However, if you forgo rental cars and take bus tours or walk, you won't have to spend much money. While Belize might cost more than some South American countries, it still represents one of the most affordable honeymoon destinations.
10. Tulum, Mexico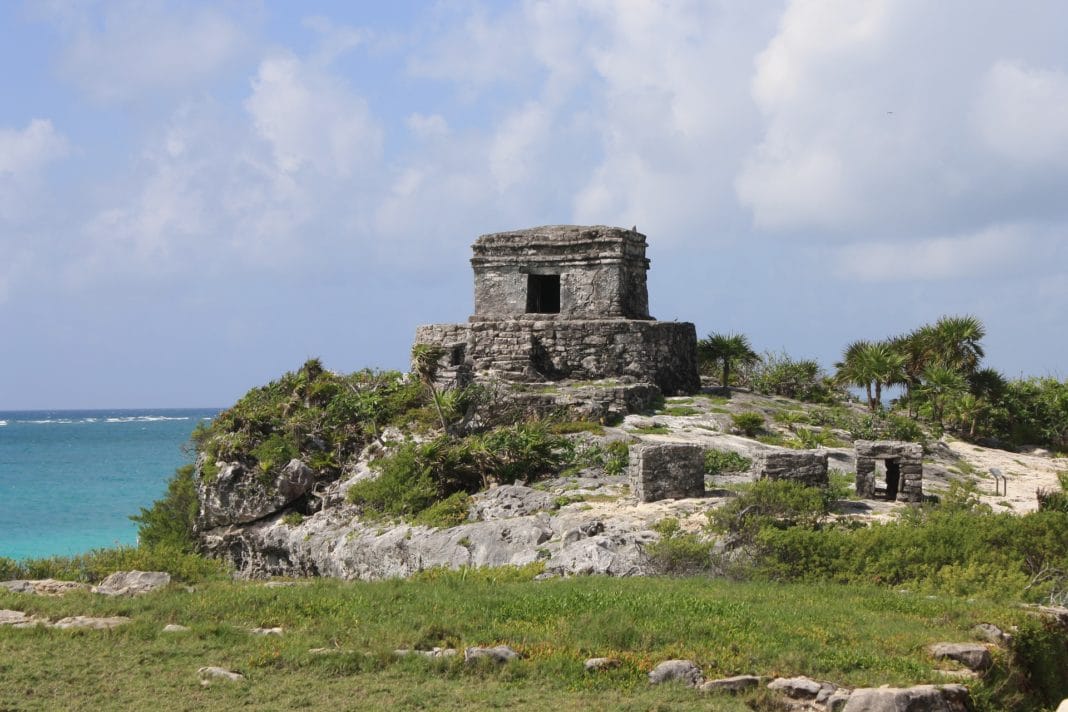 One of the most popular vacation sites on this list, Tulum, Mexico offers a tropical paradise at a cheap price. Couples wanting to spend all day on the sand will have plenty of options. Activities like snorkeling or hiking can be fun for the adventurers, and more importantly won't cost a fortune. While the fancier resorts could run you $500 a night, Tulum still has tons of cheaper hotel options. You can find hotels on the beach that cost as little as $80 per night. Many travelers even consider this to be an ideal location for a destination wedding. Whether you're hoping to tie the knot or looking for honeymoon packages, Tulum has you covered.
The location's restaurants, where you can try authentic Mexican cuisine, offer reasonable prices for their dishes. If you're close to the city, you won't have to pay money to travel far. All-inclusive resort deals also mean you can have every meal and activity included in your nightly room price. Nearby Tulum, Riviera Maya, a stretch of Caribbean coastline, contains countless venues for all-inclusive vacations. The area has many honeymoon resorts that will satisfy you and your partner's desires. As an example of the most affordable honeymoon destinations, Tulum won't leave you lacking in funds after your vacation.
Skip the pricier vacation sites and choose a more inexpensive location for your honeymoon.
The time spent with your partner during a honeymoon can be one of the most amazing experiences of your lives. Locating the perfect site for your needs often means working around a budget. Instead of forgoing a honeymoon to save money, try choosing a cheaper getaway. Rather than picking the most popular sites, searching for a lesser-known location might help reduce costs. Before you decide to book your trip, we hope you'll consider our list of the top affordable honeymoon destinations.
Related Article: 6 Best Cruises for Couples in Need of a Romantic Getaway