Iceland Is Majestic in Every Way. When You Visit the Country, Be Sure to Check Out These Top Things to Do in Iceland
Every inch of Iceland shouts of glorious beauty. From the waterfalls to the hot springs and from the glaciers to the rolling hills, Iceland calls to the outdoorsy travelers. The country calls for them to come and experience the wonder of the land for themselves. If you appreciate nature and, most of all, enjoy hiking, walking, photographing, and climbing your way through this great big world, then consider choosing Iceland as your next playground. In addition to the iconic Iceland scenery, Iceland is also one of the best countries to live in. Anyone care to pack up and move to this wonderland? Whether you plan to move or simply plan to take a vacation trip to this country, don't miss out on these top things to do in Iceland to make your adventure as memorable as possible.
1. See the Northern Lights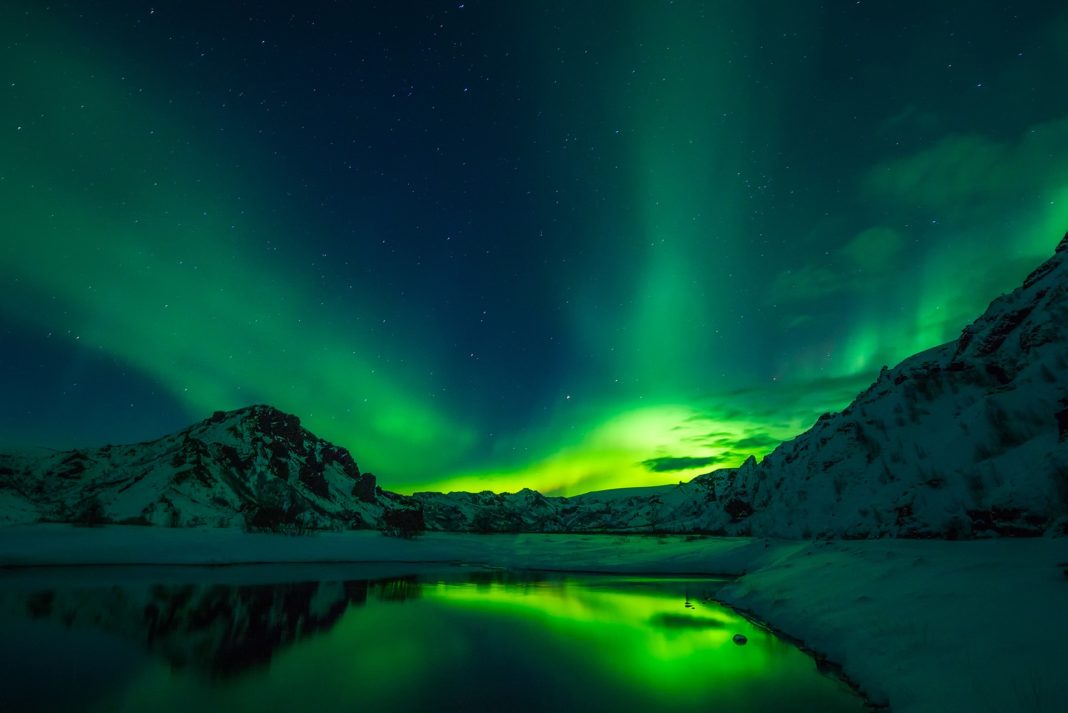 Travelers from all over the world flock to Iceland to behold these multicolored, glowing, neon stripes in the sky. As the Northern Lights swirl overhead, travelers will be left in awe. The one thing about the Northern Lights is that they aren't visible every night. You will have to plan your trip during the prime months for viewing. Those prime viewing months are from September to mid-April.
Since the weather is always unpredictable, it is not guaranteed that you will see the lights even if you travel to Iceland between the months of September and April. However, this bright, blazing, and colorful spectacle is too wonderful to entertain all the "what ifs." Hold onto hope and believe that during your trip you will be able to watch this captivating light display. Iceland and Norway are known to be two of the best places to catch the Northern Lights. When traveling to Iceland, we highly recommend setting aside time to take in this magnificent, natural light show. This is one of the top things to do in Iceland.
2. Visit a Black Sand Beach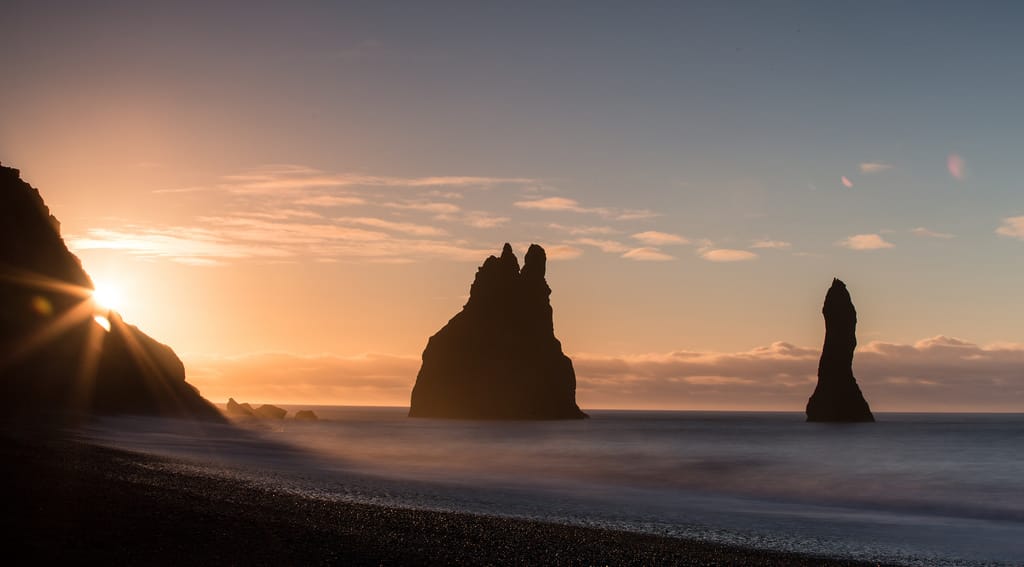 Credit: Flickr
The majority of beaches in the world are white sand beaches. They are beautiful in their own way, but sometimes you want to change things up. When you do, consider venturing to the black sand of Reynisfjara Beach (also known as Vik beach). Because of rough waters, travelers are prohibited from swimming in the water. However, a trip to Reynisfjara Beach is still worth it, even if you cannot go swimming.
The beach has a distinct landscape that draws travelers to its shore. With basalt columns that emerge from the water, you may even get sprayed with water as waves splash upon the columns. If your aim for visiting Iceland is to take in all the natural splendor of the country, then put a visit to this black sand beach on your list of things to do in Iceland.
3. Visit the Blue Lagoon Spa
Credit: Flickr
Blue Lagoon may be a crowded area filled with tourists, but when in Iceland a soak in this hot spring is a must. Iceland has risen in popularity over the years with more and more people discovering how incredible the country is. That means that many top attractions are also tourist traps. Blue Lagoon may be one of those, but don't let that deter you from taking a trip to this man-made, geothermal spa. The milky, aquamarine waters are inviting and they contrast beautifully against the black horizon. Year-round the water at Blue Lagoon remains at a steamy 40 degrees Celsius (104 degrees Fahrenheit). We find that the best time to go is in the winter when snow is falling. There is no experience like soaking in the heated Blue Lagoon with the chill of snow surrounding you.
4. Ride a Horse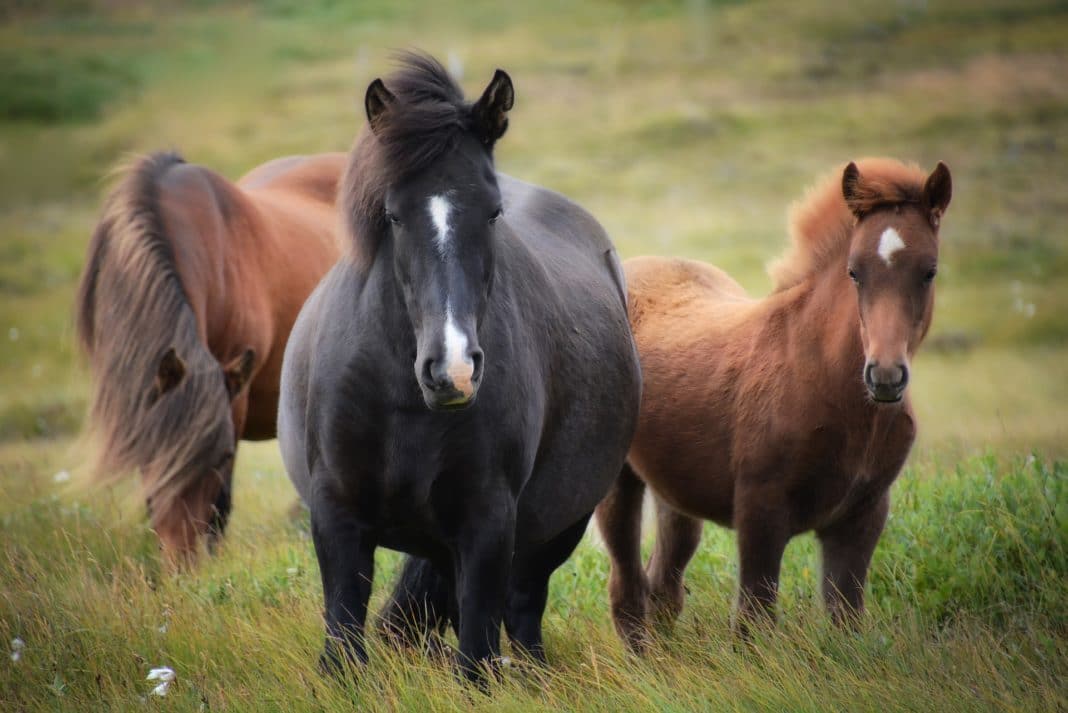 There are a number of horseback riding tours that travelers can sign up for when in Iceland. An interesting note about the horses in Iceland is that they are smaller than your average horse. These native horses are sometimes known as Icelandic ponies due to their small size. Because of their size, many riders find that Icelandic horses are easier to ride. Both beginner riders and experts will feel comfortable trotting with these beautiful animals.
Tours range from 1 hour to multiple days. Choose whichever horseback riding tour suits your fancy. Because every square foot of Iceland is dressed in marvelous beauty, no matter what tour you set off on, you are sure to see new depths of the country's beauty. Fellow travelers who have embarked on a horseback riding tour in Iceland highly recommend putting this activity on your list of things to do in Iceland.
5. Behold Dettifoss Waterfall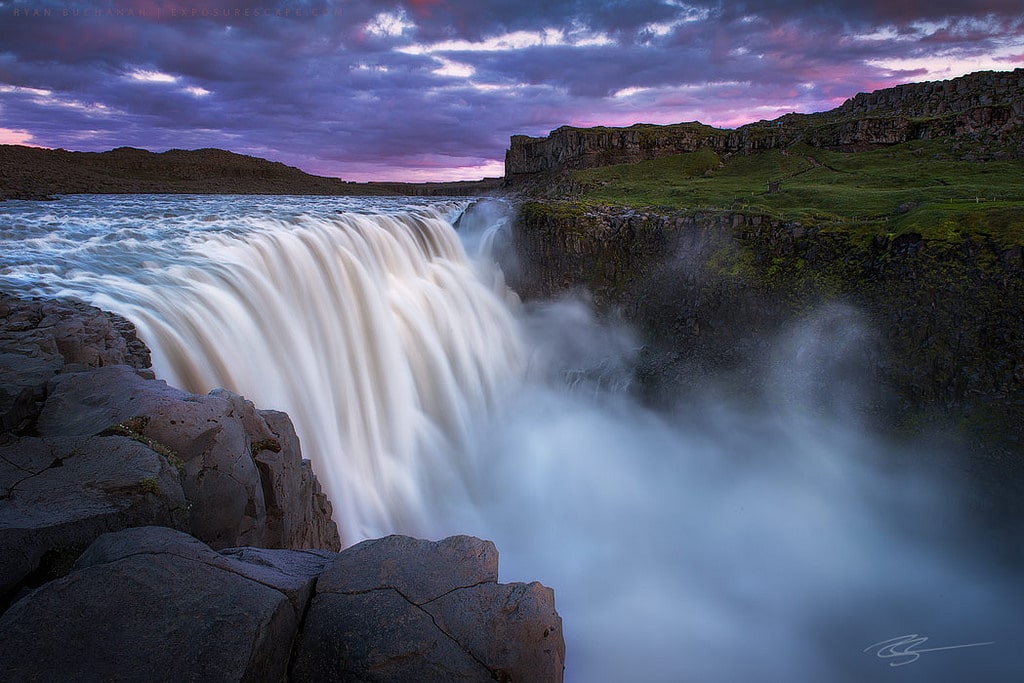 Credit: Flickr
Arguably the best and most impressive waterfall in Europe, Dettifoss roars with greatness. This beast of a waterfall is located in North Iceland, within Jökulsárgljúfur National Park. Watch as a massive volume of water crashes powerfully against the rocks below to create a splendid and memorable view. Falling into a canyon below, the overall experience of seeing Dettifoss in action is one you will not forget. Since the fall sprays water high into the sky, it is often that travelers can spot a rainbow stretching from one side of the canyon to the other, resembling that of a rainbow bridge connecting the two sides.
Dettifoss is simply immense. Many waterfalls around the world are beautiful, but none compare to the sheer power, might, and volume of Dettifoss. It can be tricky to get to the waterfall, so be sure to have good directions when you travel to this top Icelandic attraction. We also recommend wearing a waterproof jacket because mist is likely to spray you from the falls.
6. Visit Kirkjufell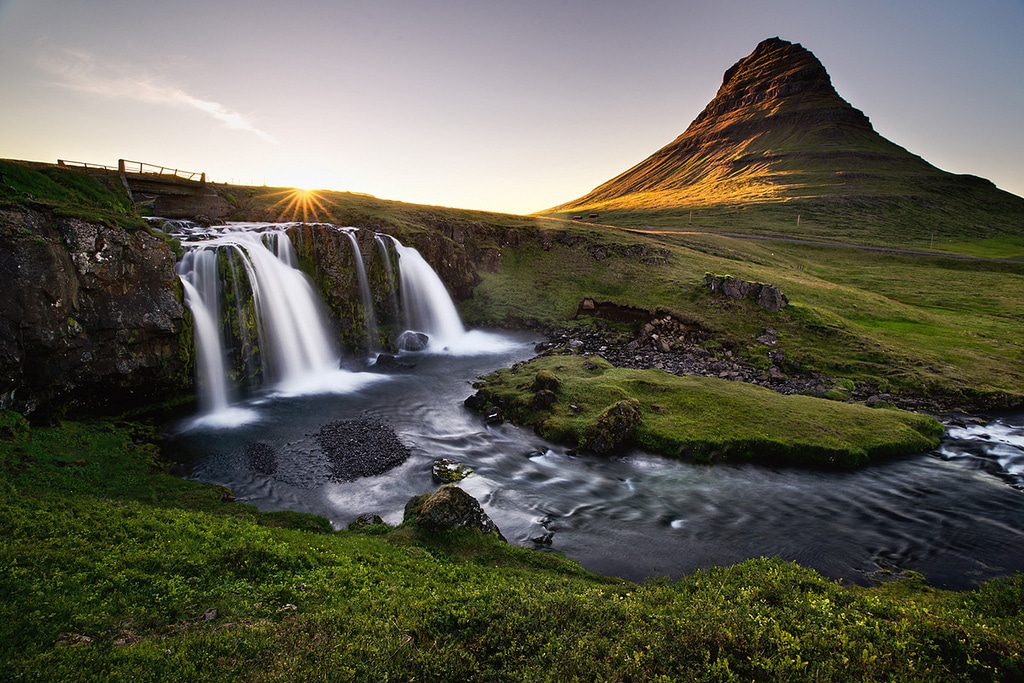 Credit: Flickr
Kirkjufell ranked on our countdown of the most extravagant and famous mountains in the world. Because of how iconic this mountain is, a visit to Kirkjufell should be on your list of things to do in Iceland. The mountain is located on the northern coast and it stands out for its unique shape and landscape. With open fields, crashing falls, and vibrant greenery in the foreground, Kirkjufell is an outstanding attraction.
Photographers enthusiastically set up camp at this mountain. Not a real camp, but you know what we mean. You will find them clicking away for hours, capturing all of the beauty. Perhaps you will be one of those photographers too. Kirkjufell is one of the most photographed sites in all of Iceland, so we advise you to take your camera along with you. The journey to the mountain is rather calm too. The peaceful atmosphere invites travelers to slow down and truly soak in this Icelandic wonder.
7. Explore Ice Caves & Glacier Caves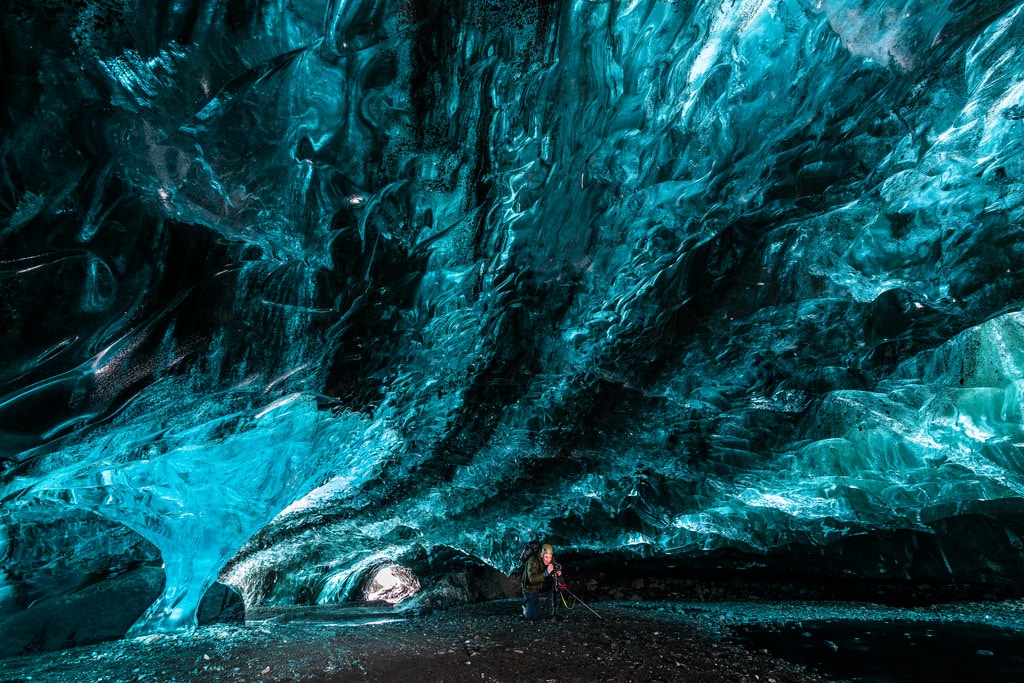 Credit: Flickr
Iceland is loaded with many caves to explore. In short, there are three types of caves in Iceland: Glacier caves, lava caves, and man-made caves. To venture into any of these caves you will need warm clothes, a helmet, and a headlight. The thing about glaciers is they are constantly moving, so glacier caves are never permanent structures. Though they can be dangerous to enter, glacier caves are a mystical and mesmerizing site to see for those brave enough to enter. If going caving is on your list of things to do in Iceland, then it is highly recommended that you go with a guide who is experienced with Iceland's glacier caves and knows where the current caves are.
8. Bake Bread in the Ground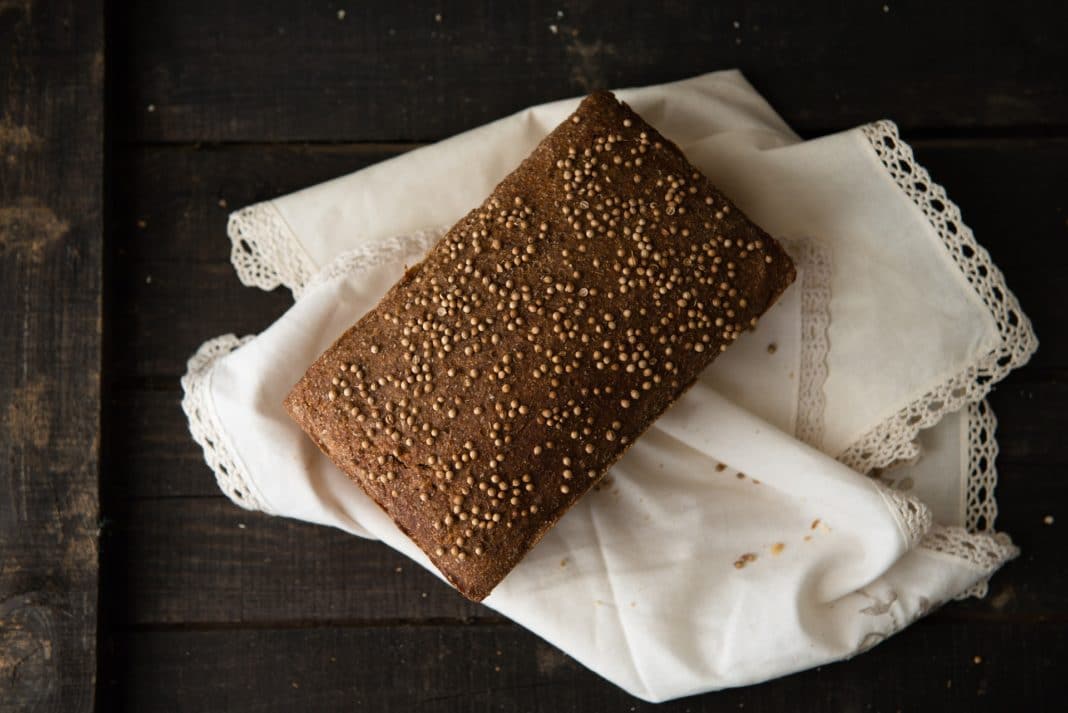 Hverabrauð, translating to "hot spring bread," is a traditional Icelandic rye bread that is baked underground near the heat of a hot spring. The process is rather simple. The dough is placed in a pot and then buried next to a geothermal spring. Travelers can literally taste bread that was baked (steam cooked) in the ground. Who thinks of this kind of stuff? Brilliant Icelanders.
The bread is hearty, sweet, and delicious. Best of all, you can eat it while it is still warm and fresh right after it comes up from the ground. Most families living in Iceland have their own variations of Hverabrauð (each family claiming that their recipe is the best), but they all agree that Hverabrauð is a staple food to eat in Iceland.
9. Cycle the Ring Road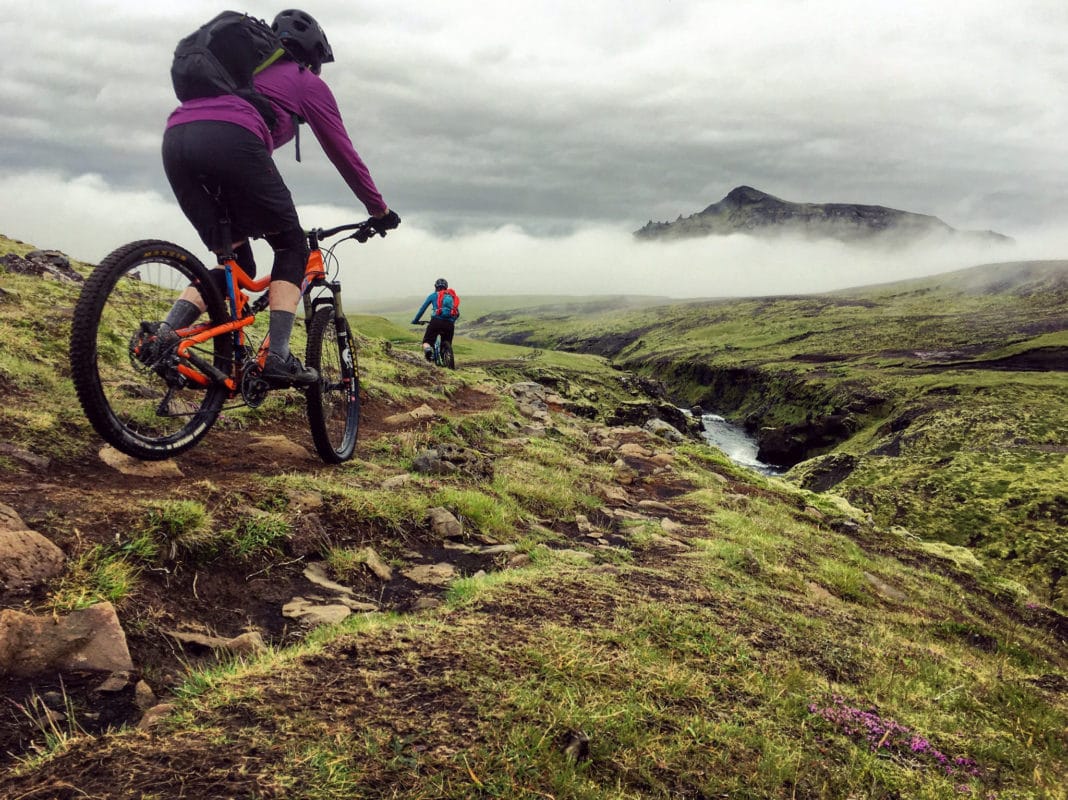 Credit: Flickr
Travel Iceland on a bicycle to experience the new side of the country while feeling the freshness and coolness of air collide with your face. The Ring Road loop (highway number 1) is one that many cyclists find themselves cruising on. The route loops around the perimeter of Iceland and allows cyclists to see a lot of the country. However, if you are more into off-the-beaten-path trails, then we suggest cycling through the interior of the country. Any path you choose, you can expect hilly terrain that is challenging, yet rewarding.
10. See the Puffins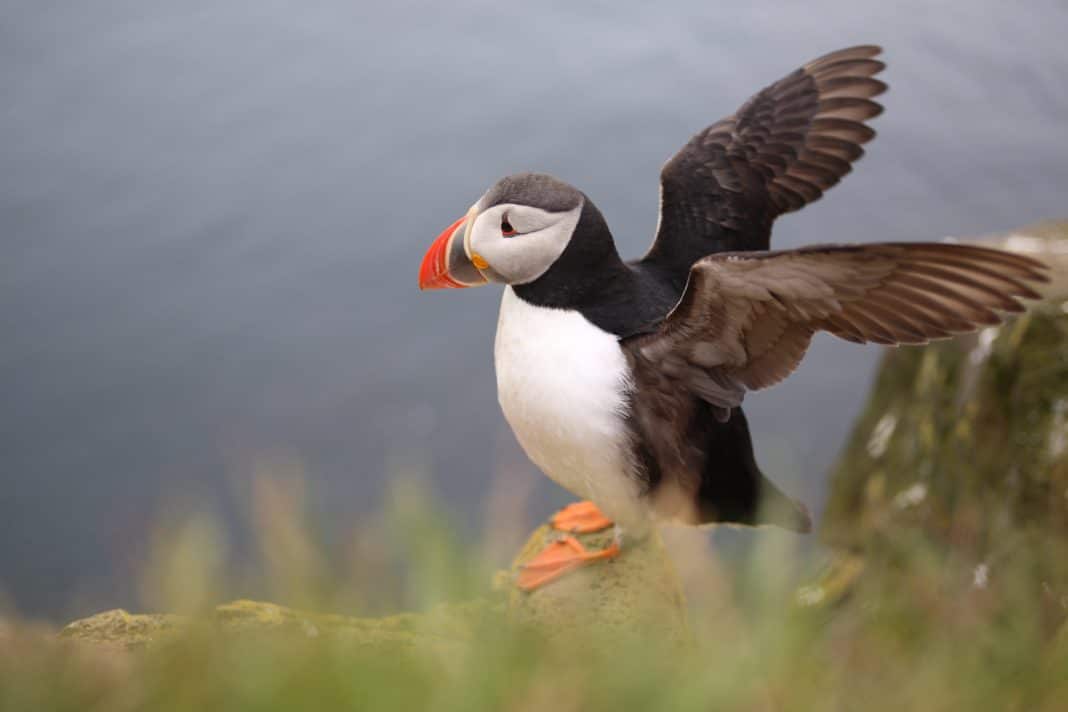 Credit: Flickr
Many come to Iceland to see the puffin population. These wonderful small birds are a bit clumsy and very much likable. With bright beaks and feet, travelers can spot these wobbling animals in many places during their trip to Iceland. Iceland is, after all, home to roughly sixty percent of the world's puffin population. Though puffins are numerous on the island, they are not visible all year-round. The prime puffin-watching season is in the summer months. Most specifically, from the months of June to September travelers will have the best luck spotting these little birds.
Whether you rent a car and decide to approach the puffins on your own (being as quiet and calm as possible) or go decide to on a puffin-watching tour, viewing these delightful animals in their natural habitat is among the top things to do in Iceland.
11. Eat Like a Local: Eat Skyr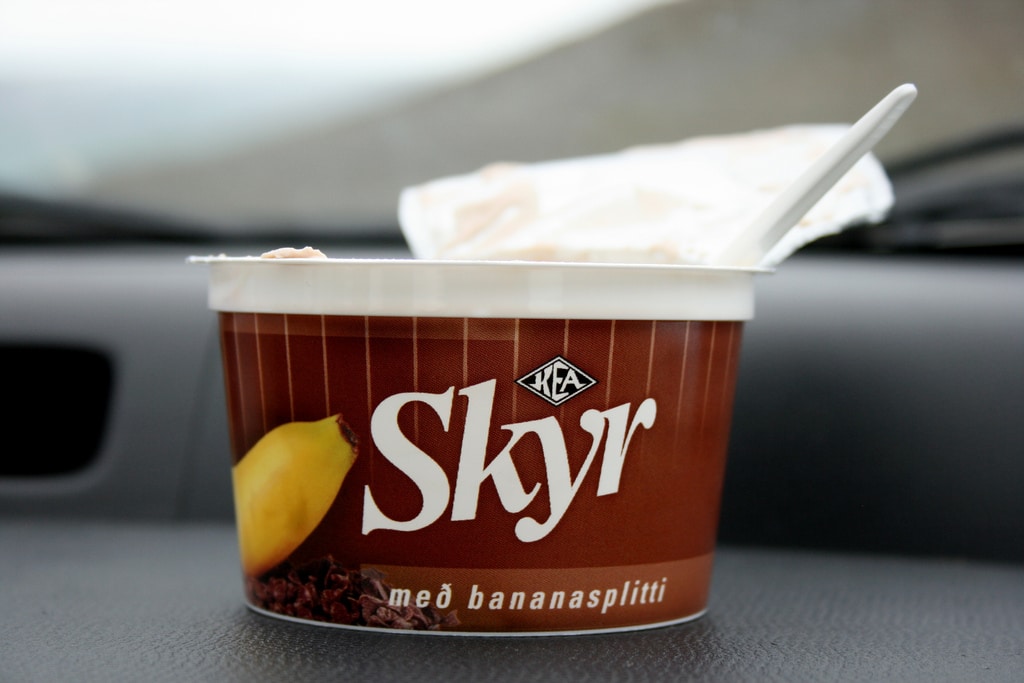 Credit: Flickr
Skyr is what all the locals are eating in Iceland. Therefore, it is a must-try when traveling through the country. The consistency of Skyr is like that of yogurt mixed with cottage cheese. This dairy product is soft, sweet, creamy and tastes similar to Greek Yogurt (only thicker). Travelers can find Skyr in multiple flavors, including blueberry and vanilla. Travelers can also find Skyr at virtually any place in the county that sells food and drinks. It is that popular.
Grab a cup of Skyr and take it as a snack on your adventures through Iceland. As you road trip from one end of the country to the other, Skyr will provide the energy you need. If your goal is to eat what the locals eat, then tasting Skyr is something you must do when in Iceland.
12. Run the Midnight Sun Run
Credit: Flickr
Every summer, Iceland hosts the Midnight Sun Run. Though the run takes place at night, it is held during the summer solstice, so it is not dark at all. Runners take their mark in the late evening and can choose to run either 5km, 10km, or 21.1km. The Midnight Sun Run in the second biggest running event in the country. This run has been taking place for 25 years and is a fun event to participate in if your trip to Iceland falls on the summer solstice. Lace up your sneakers and start training now. How many people can say they ran a 5km, 10km, or 21.2km in Iceland in the middle of the night? You could be one of those people.
Which of these activities would you put on your list of things to do in Iceland? From must-try Icelandic cuisine to must-see mountains and waterfalls, what are your favorite things to do in Iceland? Let us know in the comments section below. And if you have traveled to Iceland before, then share your trip highlights below!
Related Article: ​10 Best Winter Vacations: Inspiration for Your Next Getaway​​​