When in Ireland, Eat All of the Traditional Irish Food.
That is our motto. Really, any place you go, eat all of the local food. To discover the meals that are central to a nation's culture is to discover bits of that nation's history and tradition. There is something special about gathering around a table to share a meal. And we have found that trying the local cuisine at your travel destinations can only enrich your travel experience. You are able to meet and dine with the locals. You are able to learn about history, culture, and tradition through the meals prepared and served in the country. Because we care about travel, culture, and people, we are taking you on a journey through Ireland today to explore traditional Irish food dishes.
Traditional Irish food is known to be hearty, filling, and fresh. Ireland has a strong farm-to-fork movement, meaning good ingredients are core to authentic Irish foods. Though Ireland tends to be boxed in as only serving cabbage, potatoes, and stew, the menu is far more extensive than that (though those staples are on the list as well). Seafood, lamb and traditional breads of all kind are enjoyed in Ireland. Plus, ample amounts of tea and Guinness. Irish cuisine is not the most vegetarian and vegan-friendly, making the food in Ireland most appealing to the seafood lovers, meat lovers, and butter lovers. Did you silently say check, check, check to each of those qualifications? Then get comfortable, because you are sure to enjoy all of these dishes. Next time you travel to Ireland, be sure to try as many of these Irish meals as you can.
Traditional Irish Breakfast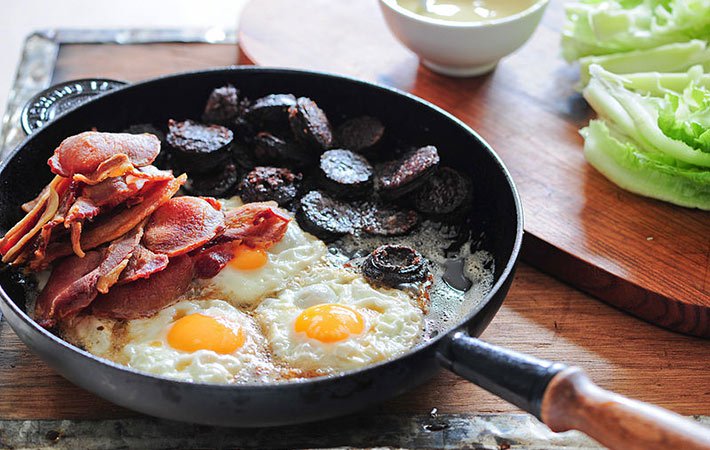 As far as a traditional Irish breakfast goes, you'll have to order a traditional Irish breakfast, of course. The name alone gives away how central this meal is to Irish cooking. We hope you come hungry because this morning meal of eggs, meat, and potatoes will fill you up. A full Irish breakfast, as some will call it, consists of many, if not all, of the following: Sausage, bacon, eggs, potatoes, beans, tomatoes, mushrooms, toast with butter or jam, and tea. Order your eggs however you like them – scrambled, fried, poached. Order refills of tea, because we all know that Ireland and tea go hand in hand. And eat up this full Irish breakfast before a full day of sightseeing and exploring this wide, lush green land.
Irish Stew
Ireland is known for its hearty stews and soups. They make for a good warm up on chilly winter days. Irish stews take on many forms; however, most incorporate lamb, potatoes, carrots, and onion. Herbs are sprinkled into the stew, creating a delicious fragrance in addition to a delicious taste. Depending on the restaurant you go to, or the Irish family who invites you over for dinner, the stew can be thick or more soup-like. Though lamb is the most widespread meat used in Irish stew, you can also find beef, pork, and even mutton stews.
Soda Bread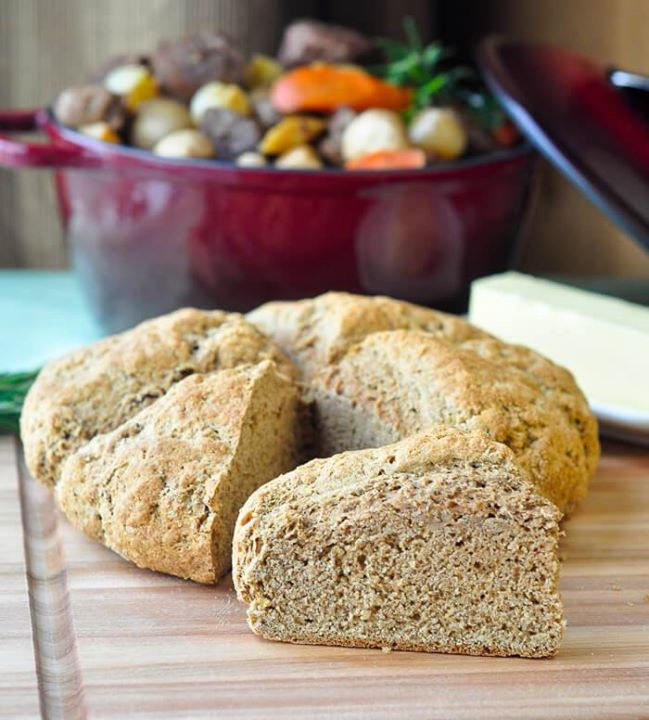 Any traditional Irish restaurant is bound to serve their fresh and soft soda bread. Any traditional Irish family will also have a recipe scribbled down inside a home cookbook. The variations differ, but the core of all soda bread is the same. No yeast in the dough. Made with no yeast, the bread cooks very quickly (and is an easy Irish recipe to make on your own!). The main ingredients in soda bread including baking soda, flour, buttermilk, and salt. Given the many variations, you'll find soda breads on the simple side and soda breads on the sweeter side, doused in honey or dried fruit. Either way, the bread pairs well with any dish. This is one of those traditional Irish food recipes that will be served with breakfast, lunch, or dinner. Any time of day, soda bread is a good idea.
Oysters
If traveling through Galway, in the West of Ireland, you will be passing through the land of the best oysters. For those who are extreme seafood people (or even like it a little), check out the Galway International Oyster and Seafood Festival. Once a year, typically in the early fall, the festival has live music, fun activities, and all the best seafood. If the dates of your trip don't overlap with the festival, we still recommend for oyster-loving travelers to hop over to Galway for the country's best oyster selection.
Champ & Colcannon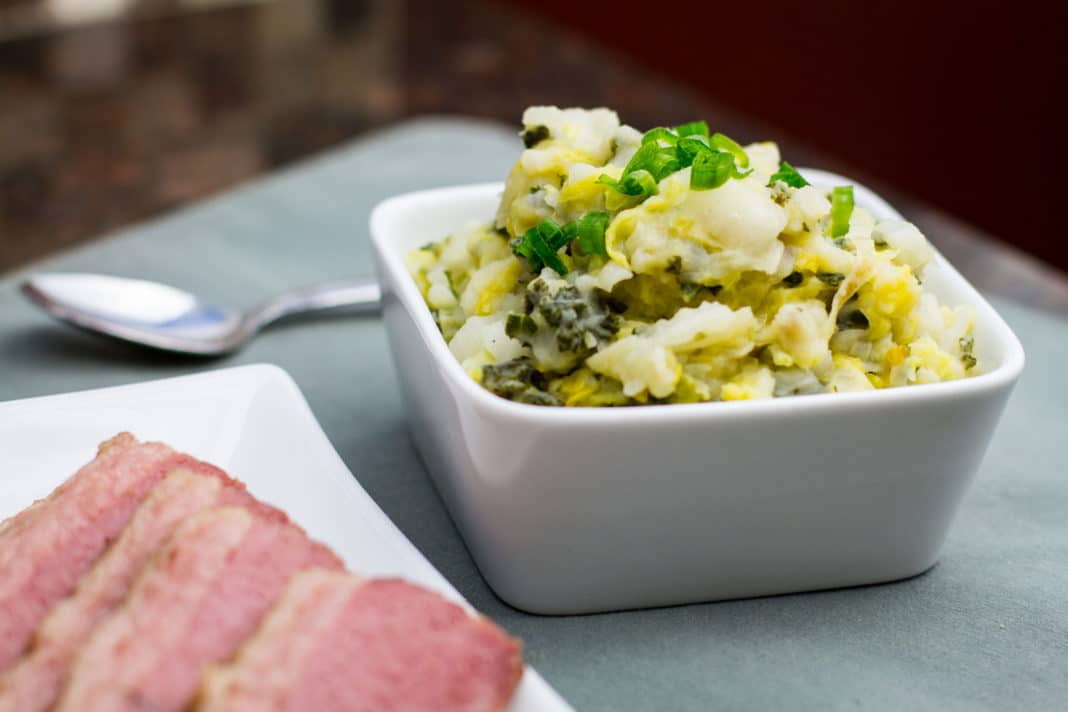 Champ and colcannon are two separate dishes that have the same fundamental ingredient: Potatoes. If you know of Ireland's history, it is no surprise that potatoes are a staple to most Irish meals. Champ is a side dish prepared with scallions and mashed potatoes. Colcannon is another famous Irish side dishes. The dish consists of mashed potatoes with kale and cabbage. These mashed potato dishes are commonly served with meat. However, whatever you order as your main meal, you can typically order a side of champ or colcannon to go with it. On a cold or rainy day in Ireland, these two Irish side dishes will taste like homey, comfort food and make for a good warm up.
Smoked Salmon
The most common way to enjoy salmon in Ireland? Smoked. Eat it with a salad or on bread and the wild smoked salmon will cause taste buds to rejoice. You can also order smoked salmon atop boxty for those wanting to try two Irish foods in one. When in Ireland, ordering this traditional Irish food is a must.
Coddle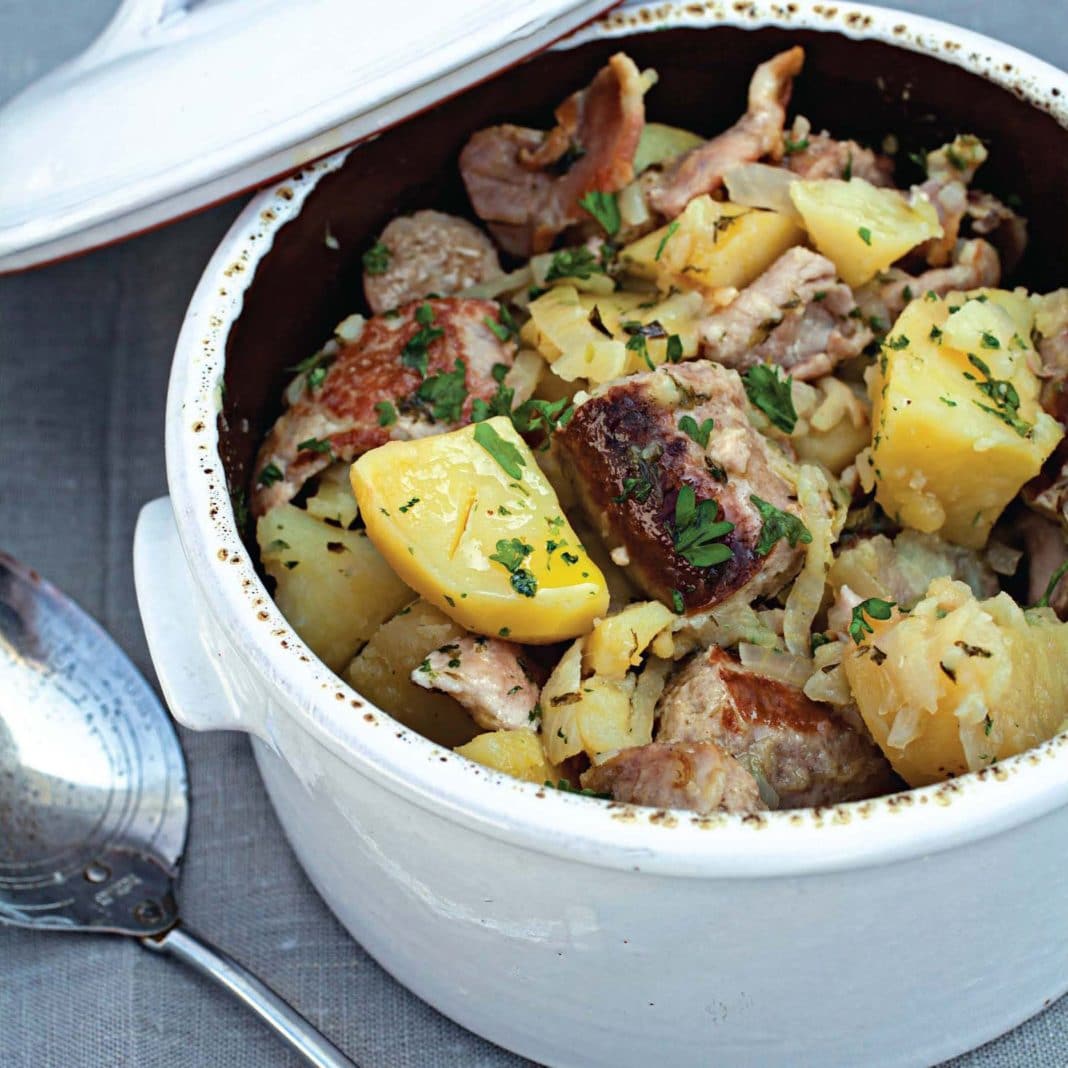 This Dublin dish is a one-pot, throw all the leftovers in, kind of meal. Commonly made up of leftovers, such as sausage, bacon, potatoes, and onion, coddle is a slow cooked Irish meal. The recipe changes, well, depending on the leftovers. However, that is really only the case for some Irish homes. Go to a traditional Irish restaurant and you'll find a standard coddle meal prepared for you. Coddle remains a classic for Irish dinners. If you happen to be in Dublin, order coddle to experience this meal in the place where the dish has its roots.
Boxty
Potato pancakes that make for a filling breakfast. Boxty is a dish native to Ireland that consists of grated, raw potatoes mixed with mashed potatoes and flour. The most common way to see boxty prepared is in pancake form. After the ingredients are combined, the mixture is poured into a pan and fried on both sides (as you would a normal pancake). However, you can also find this potato concoction in dumping or bread form, instead of as a thin pancake. Boxty is a perfect Irish breakfast meal, whose texture is a mix between a pancake and hash browns. Boxty also pairs well with smoked salmon and other Irish food as well.
Barmbrack
Barmbrack, also known as speckled loaf, is a sweet bread with raisins. Traditionally served with tea, Barmbrack is an Irish food recipe we know you will find delightful. The bread is served in many cafes around Ireland, so you are certain to stumble upon this delicacy rather quickly upon entrance into the country. Barmbrack pairs well with a spot of Irish breakfast tea in the late afternoon or following dinner.
During Halloween, Barmbrack is even more popular. At this time of year, some bakers will cook hidden objects into the dough as a kind of fortune-telling game. Think, fortune cookie, only with bread. Same concept. The objects placed in the dough could range from a ring, to a pea, to a coin. It is said that the one who finds the ring will be married within a year, the one who finds the pea will not marry, and the one who finds the coin will have a wealthy year.
Irish Tea
Speaking of tea and barmbrack, it will be necessary for you to stop at a café (or more than one) for tea at some point during your trip to Ireland. Just behind Turkey and Morocco, Ireland drinks more tea per capita than anywhere else in the world. And so, we vote that you make an outing of it all and go to afternoon tea while in Ireland. At afternoon tea, you will be served traditional scones and sandwiches with your pots and pots of tea. It is quite the dainty experience. Tearooms are to be found all over the country, so it is convenient to walk in and sip on traditional Irish tea while traveling through Ireland.
Are you thinking about planning a trip to Ireland? Maybe your next vacation with friends or family? Don't forget to check out these dishes while you are there. Find those hole-in-the-wall restaurants serving local cuisine and your taste buds will thank you. From seafood options to stews and afternoon tea, there is a rich history behind each of these meals that is exciting to learn about when exploring Ireland.
What are your favorite traditional Irish meals and recipes? Shout them out in the comments section below!
Related Article: Jamaican Food That You Need to Try Immediately