Head to the best restaurants in Tucson for a delicious bite to eat.
When you're traveling somewhere new, trying out the location's various dining spots remains an exciting activity. The city of Tucson contains a huge variety of restaurants, with each place serving delicious and unique fare. In this southern Arizona destination, you'll find dining that appeals to every traveler's specific tastes. From casual sandwich spots to gourmet Italian cuisine, food-loving travelers will enjoy trying all the types of restaurants found here. Check out our article below to learn about the top ten best restaurants in Tucson.
1. Vivace Restaurant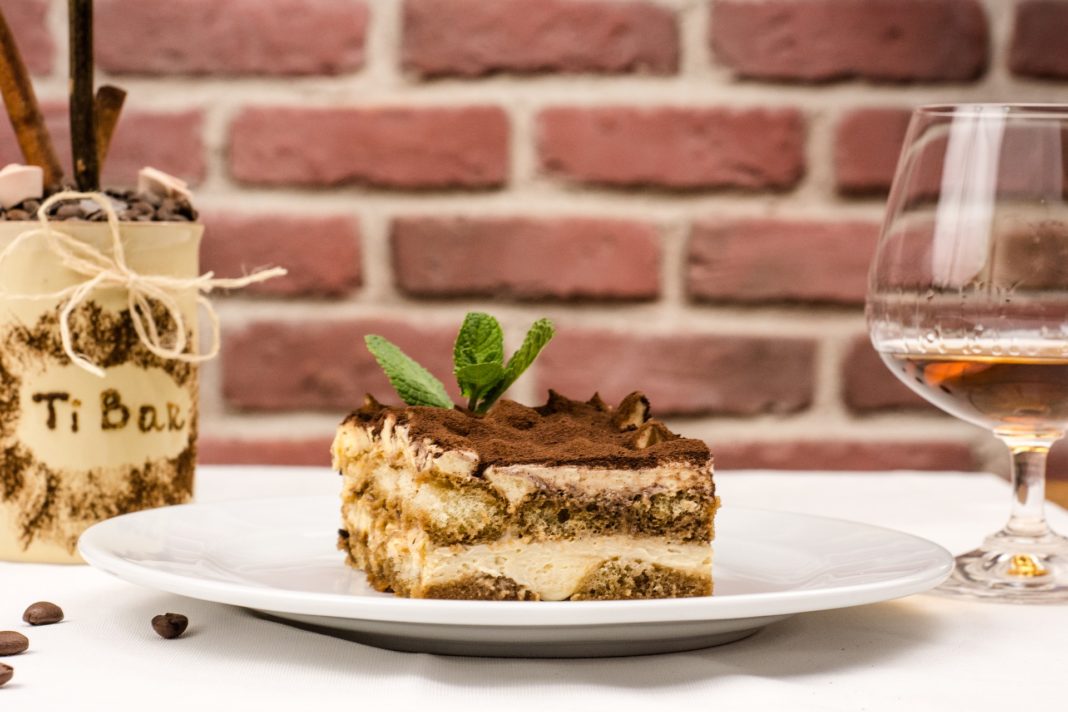 Any travelers with a taste for gourmet Italian dishes should head to Vivace Restaurant. This dining spot offers guests the most delicious fare inspired by the Northern regions of Italy. As you try the restaurant's tasty dishes, you'll feel as if you've been transported to beautiful locations in Northern Italy. Those who enjoy fine dining experiences will want to order a few courses while here. When you eat at Vivace, you'll understand why it's one of the best restaurants in Tucson.
On the menu at Vivace, you can select a variety of tasty courses to enjoy during a night out. Appetizers, or first courses, include spinach and cheese soufflé, shrimp and crab cakes, and escargot with artichokes. Pasta remains a top choice here, with plates such as seafood lasagnette and four cheese manicotti delicious options. Main dishes, like veal marsala, pork parmigiano, roasted eggplant, and fish of the day remain tasty and fresh. After tasting various dishes, finish off your meal with a sweet treat, such as tiramisu or crème brulée. Vivace also has an extensive seasonal wine list, so customers can sip on glasses of pinot noir, chardonnay, or rosé.
2. Tucson Tamale Company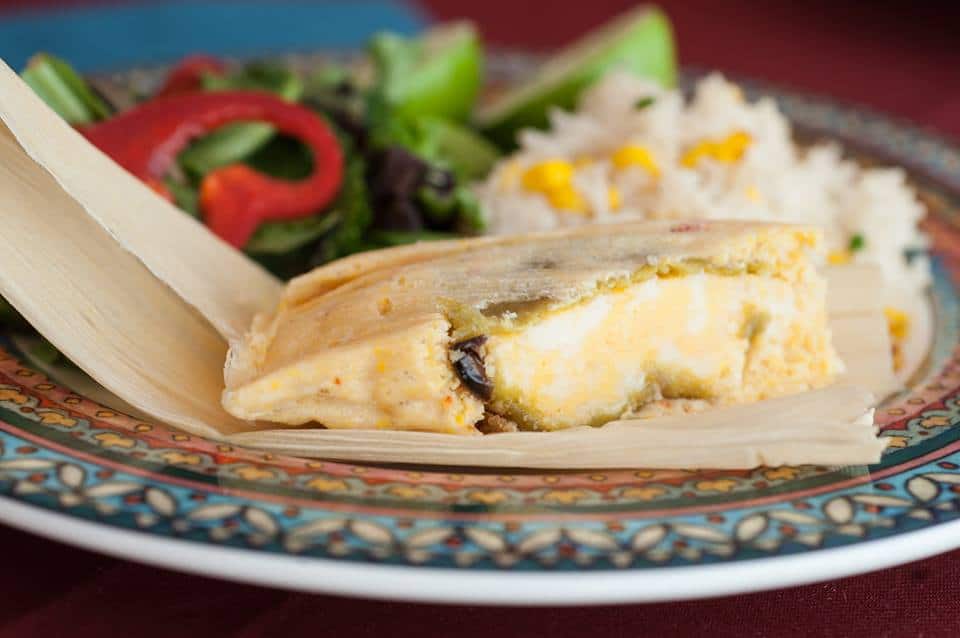 Credit: Tucson Tamale / Facebook
Travelers on a budget know the importance of finding tasty, yet affordable meals to order at restaurants. With Tucson Tamale Company, you can enjoy a superb meal while saving extra funds for other exciting travel activities. At this restaurant, you may order award-winning tamales for an extremely lost cost. If you want to try an authentic tamale, this dining spot may be the ideal place to visit.
Tucson contains a variety of Mexican restaurants, though this dining spot remains one of the top locations. You can order real Southwestern tamales for breakfast, lunch, or dinner at this restaurant. Tucson Tamale Company also provides vegan and vegetarian options for those with more restricted diets. This means that pretty much anyone can find a tasty tamale that they'll love when they come here. As one of the best restaurants in Tucson, this dining locale won't disappoint when it comes to delicious food.
3. It's Greek to Me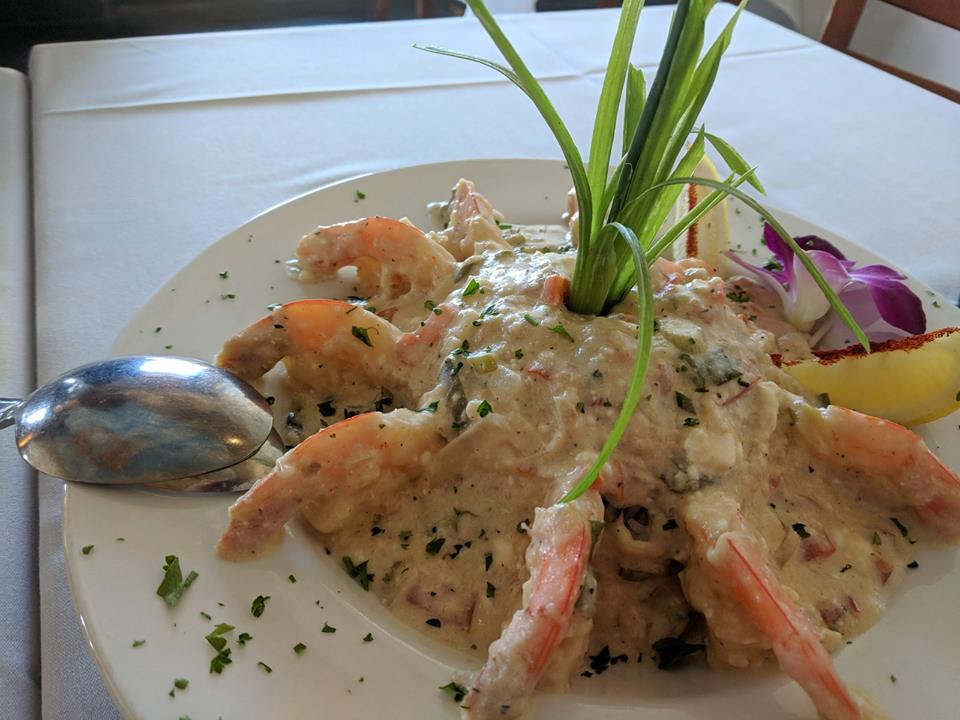 Credit: It's Greek to Me / ​Facebook
While Tucson contains a variety of restaurants serving Southwestern cuisine, other types of food may be found in the city. If you're looking to try some yummy Greek dishes, head to It's Greek to Me. This spot, one of the best restaurants in Tucson, serves customers top-notch plates topped with Mediterranean cuisine. Though you'll be visiting Tucson, the dishes at this location will transport you to the Greek islands with every bite.
Customers can order numerous delectable items from the menu at It's Greek to Me. Share plates of fresh hummus or tzatziki with warm pita bread, then order a crisp Greek salad. Moussaka, seared beef baked between eggplant and potato layers, remains a top entrée choice if you want traditional Greek fare. Seafood fans will like the fisherman's stew, which contains different types of seafood simmered in white wine and marinara sauce. Those travelers with a sweet tooth should not miss out on a plate of baklava, the famed filo-dough dessert.
4. Cafe a la C'Art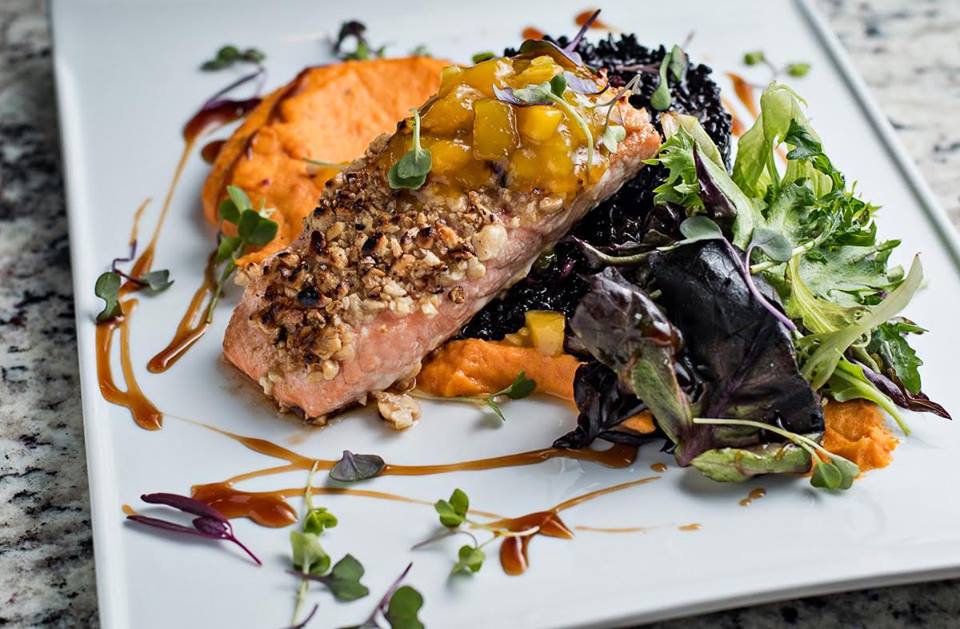 Credit: Cafe a la C'Art / Facebook
Tucson's restaurants provide customers with a unique dining experience, and Café a la C'Art is no different. This dining spot can be found inside the courtyard of the Tucson Museum of Art. The historic spot, founded in the mid-1800's, provides a beautiful backdrop for enjoying a meal. With a garden patio inspired by Monet, when you eat, you can appreciate the stunning vegetation and landscaping. At night, dangling lights make the outdoor setting a romantic place to share a meal with your partner.
At Café a la C'Art, travelers may order various gourmet food items from the restaurant's menu. Entrees like cashew crusted salmon and mushroom tomato ragu taste bold and flavorful. If you're in the mood for breakfast, the Arizona omelet utilizes chorizo, cheddar and jack cheese, red peppers and onions. The restaurant even serves brunch, with items such as cinnamon French toast and grilled breakfast burritos top choices. As one of the best restaurants in Tucson, Café a la C'Art remains a must-visit location for every traveler.
5. Wildflower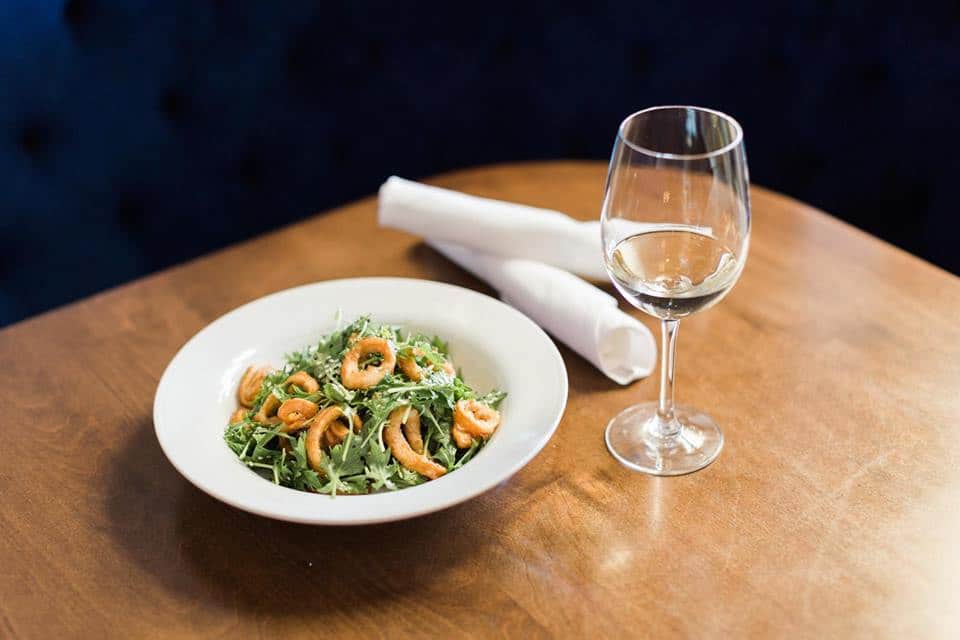 Credit: Wildflower / Facebook
With Wildflower, travelers can eat dishes that they've never tried before. This New American restaurant serves experimental and contemporary cuisine to visitors and residents of Tucson alike. Since 1998, Wildflower has been crafting plates that combine flavors from cultures and destinations around the world. Despite the complicated mix of tastes, the dishes here remain simply tasty. You'll definitely want to stop by Wildflower, one of the best restaurants in Tucson.
On the menu at Wildflower, travelers may pick from various tasty appetizers, entrees, and other dishes. Start with a plate of pan fried edamame dumplings, crisp calamari, or Maryland crab toast. After, enjoy sesame shrimp with noodles or a homestyle chicken pot pie. If you enjoy drinking, consider trying a few of the cocktails, like the Thai grapefruit martini. The restaurant also has Happy Hour specials, so you can have drinks and snacks with friends for less.
6. Fleming's Prime Steakhouse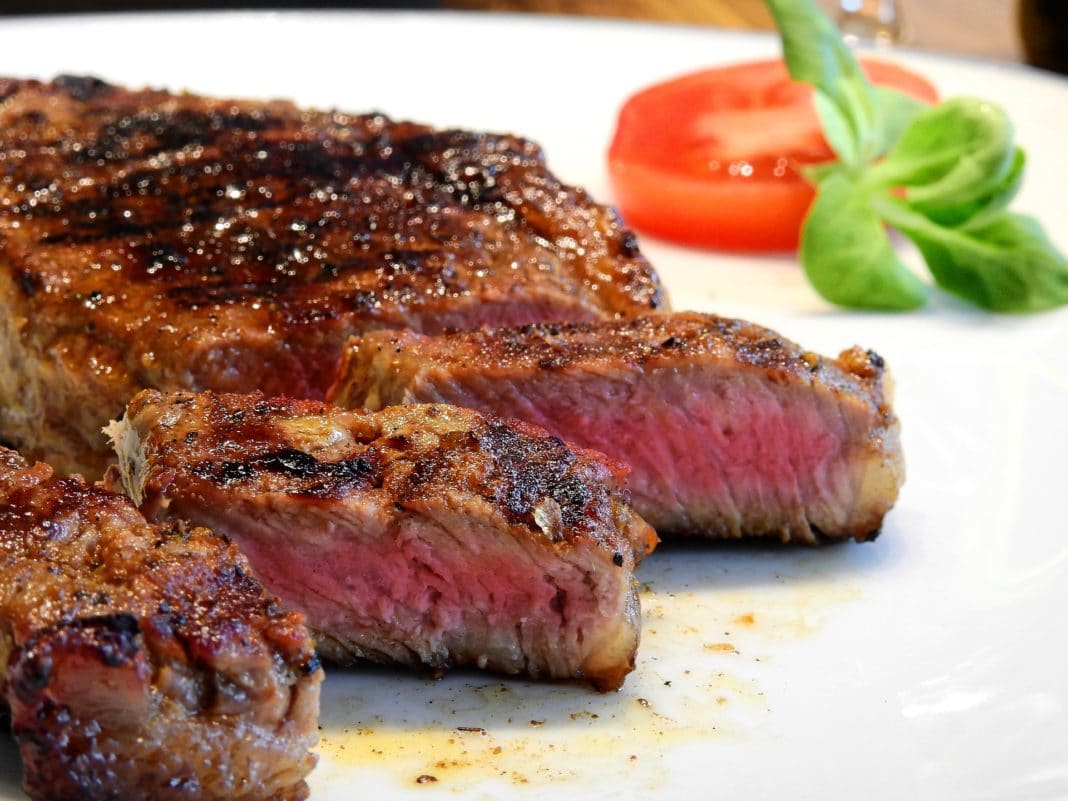 Steak-loving travelers will most definitely want to stop by Fleming's Prime Steakhouse during their trip to Tucson. The restaurant serves gourmet meals that satisfy travelers' desire for a fine-dining experience. When you come to this dining spot, you won't be able to eat quickly and then leave. You'll want to sit here and enjoy multiple courses, savoring the rich, delectable foods that appear on your plate.
With Fleming's Prime Steakhouse, travelers will have the chance to try some truly great steak. Customers can order petite filet mignon, prime New York strip, and certified angus beef ribeye. You can get spicy shrimp, jumbo lump crabmeat, and truffle-poached lobster on top of the beef. Those who aren't big on meat can enjoy a seafood or fish plate, like crab legs or Chilean sea bass.
7. Beyond Bread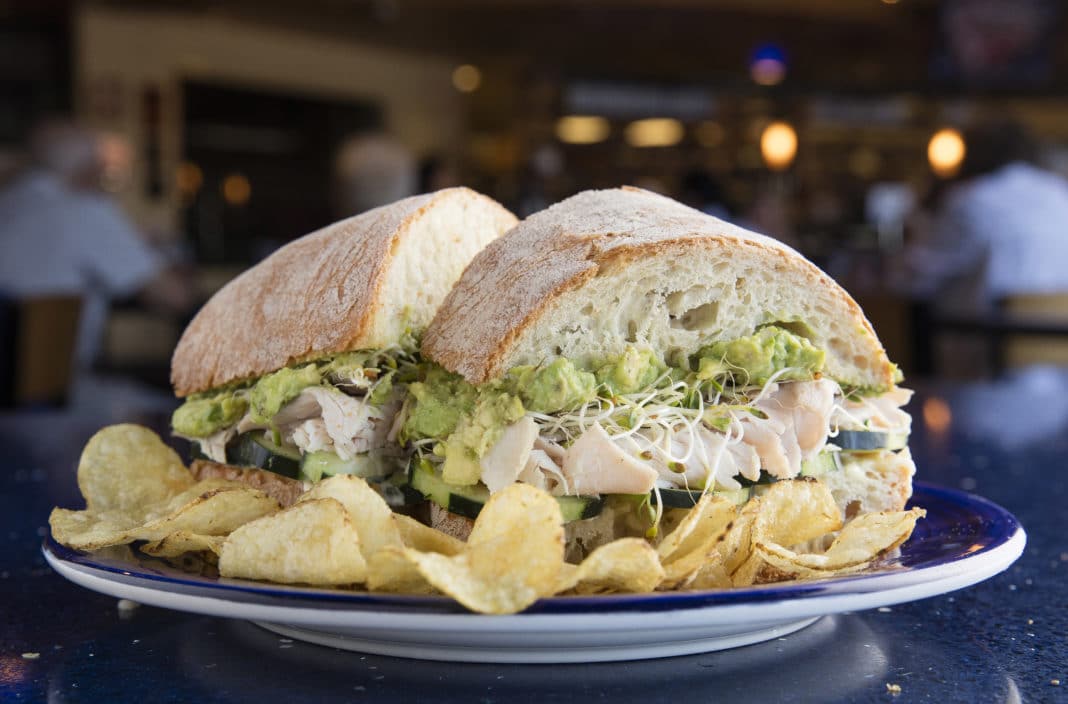 Credit: Beyond Bread
Sometimes, a delicious sandwich can be the most satisfying food to eat. Simple, fresh, but always yummy, sandwiches remain a popular food item for travelers around the world. At Beyond Bread, travelers may enjoy sandwiches that taste comforting and unique. You won't find comparable sandwiches at any other generic café. One of the best restaurants in Tucson, Beyond Bread offers comfort food that's healthy and irreplaceable.
As the name suggests, Beyond Bread bakes over 30 types of artisan bread daily. You can enjoy your Charlie's Chicken sandwich on a fresh Torta roll or eat a roasted turkey sandwich on Ciabatta. Besides sandwiches, you can order salads, soups, and mac and cheese. Breakfast fare, like egg sandwiches, omelets, and quiche will satisfy your egg cravings. Those with a sweet tooth will appreciate the various baked treats served here, like fruit tarts, cookies, cakes, and pastries.
8. Cayton's Burger Bistro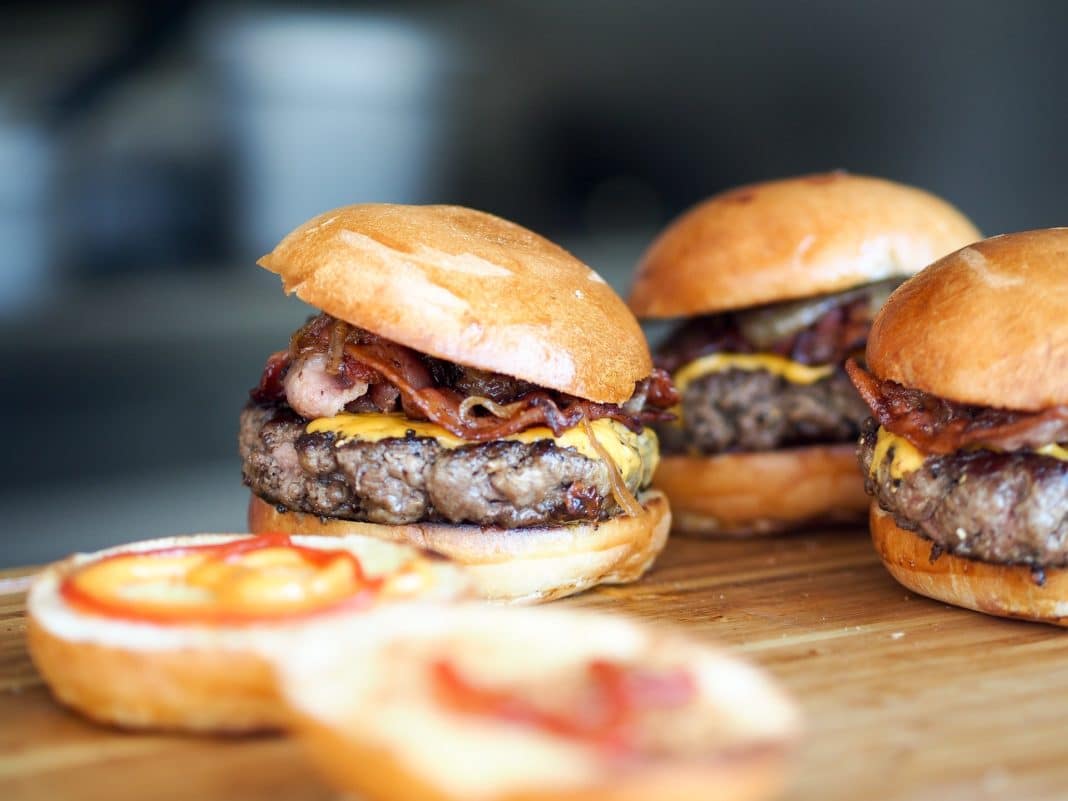 When you come to Tucson, you'll find a number of great burger restaurants throughout the area. However, Cayton's Burger Bistro represents one of the best restaurants in Tucson, serving top-notch burgers consistently. At Cayton's Burger Bistro, travelers may eat burgers topped with avocado, cheese, lettuce, or even onion rings. Even vegetarians may enjoy a veggie burger, and maybe top the meat with a fried egg or grilled chiles. Some may even argue that this restaurant serves some of the best burgers in the U.S.
Beyond the tasty burgers, Cayton's also serves yummy starters, such as buffalo wings and fingerling nachos. Sip on a sweet milkshake, with cookie dough and Oreo just some of the flavors offered. Located at The Golf Club at Dove Mountain, Cayton's offers customers breathtaking views as well as delicious food. You'll get to look out on the lush golf course while digging into a juicy burger and fries.
9. The Tasteful Kitchen
Credit: The Tasteful Kitchen
Vegans, vegetarians, or any travelers interested in a healthy, gourmet dining experience will love The Tasteful Kitchen in Tucson, Arizona. This restaurant serves innovative and tasty dishes that don't utilize meat. However, those who aren't vegan won't miss the meat when they eat here. Plant-based recipes combine bold flavors to produce cuisine that tastes amazing. The restaurant isn't exclusively vegan, though, as it offers some dishes that include egg and dairy. The Tasteful Kitchen, one of the best restaurants in Tucson, remains a great choice for travelers looking to try healthy and creative meals.
Menu items at The Tasteful Kitchen utilize seasonal produce and emphasize organic and locally-grown food. The restaurant also serves dishes that use food in the purest form, instead of artificial flavors and preservatives. Those who are gluten-free can also find a number of friendly foods on the menu. Tasty items like Korean BBQ Cauliflower bites, miso eggplant, sushi rolls, and vegetable bowls include dishes offered.
10. Bobo's Restaurant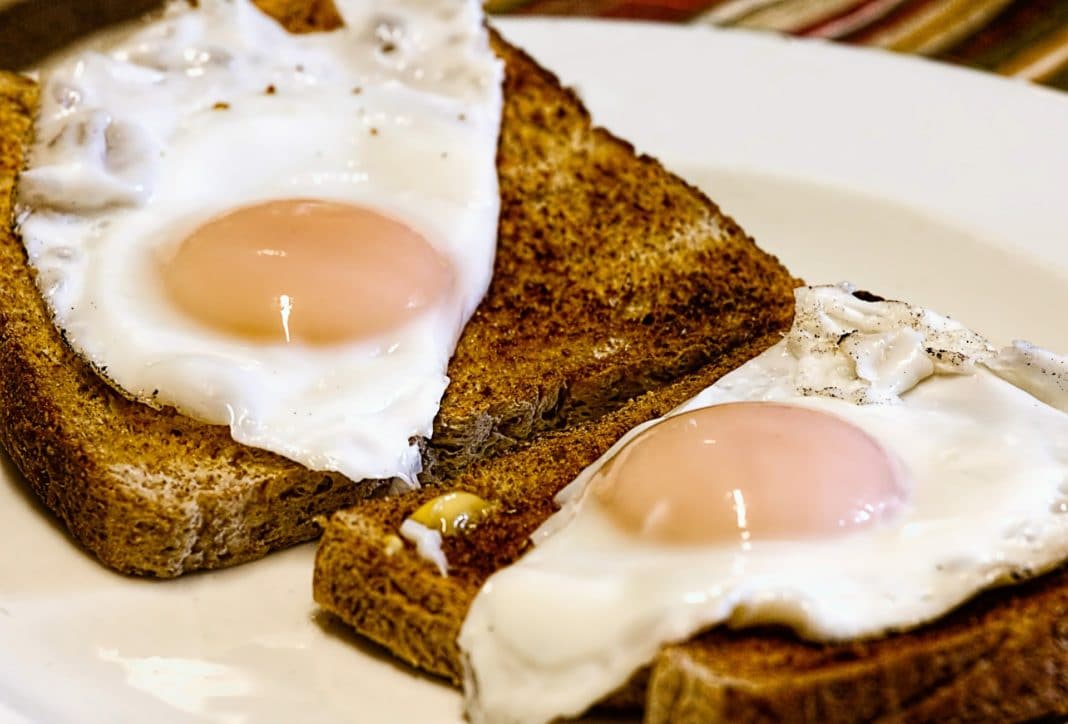 Travelers who love breakfast foods will appreciate the menu at Bobo's Restaurant. As one of the best restaurants in Tucson, Bobo's serves incredibly delicious food at an inexpensive price. Bobo's feels like your favorite breakfast dining spot, even offering the variety of breakfast dishes you'd expect at a diner. Whether you like savory bacon or sweet pancakes, Bobo's has the dish for you.
On Bobo's Restaurant menu, you can pick from a variety of breakfast fare. Order huevos rancheros, and enjoy the spicy tastes of eggs, cheese, and salsa. If you're really hungry, choose the two eggs and meat option, which also comes with home fries and toast. You could also choose a Bobo's Special omelet, containing onion, tomato, mushroom, ham and spices.
Visit the ten best restaurants in Tucson and satisfy all your cravings.
Travelers from all around the world can find common ground in their shared desire to eat delicious foods. When you come to Tucson, Arizona, you might not know where to find the best restaurants and dining spots. In this city, visitors may stop by the various different restaurants and try some of the best cuisine in America. Whether you like gourmet seafood fare, or simply enjoy a traditional burger, you can discover the restaurant for you. We hope our list of the best restaurants in Tucson has given you inspiration for your next food-filled travel adventure.
Related Article: 9 Best Restaurants In Las Vegas