When you visit Las Vegas, don't pass up the chance for some fine dining.
So you are about to hit up Las Vegas for the trip of a lifetime. Your luxury hotel is booked and ready, your bags are packed, and you have a stack of cash for those casinos. Well this is all just what you need, there is one important thing missing: food. It is almost a crime to pay a visit to the entertainment capital of the world and skip out on some epic eats. Before you go, be sure to jot down some of the best restaurants in Las Vegas.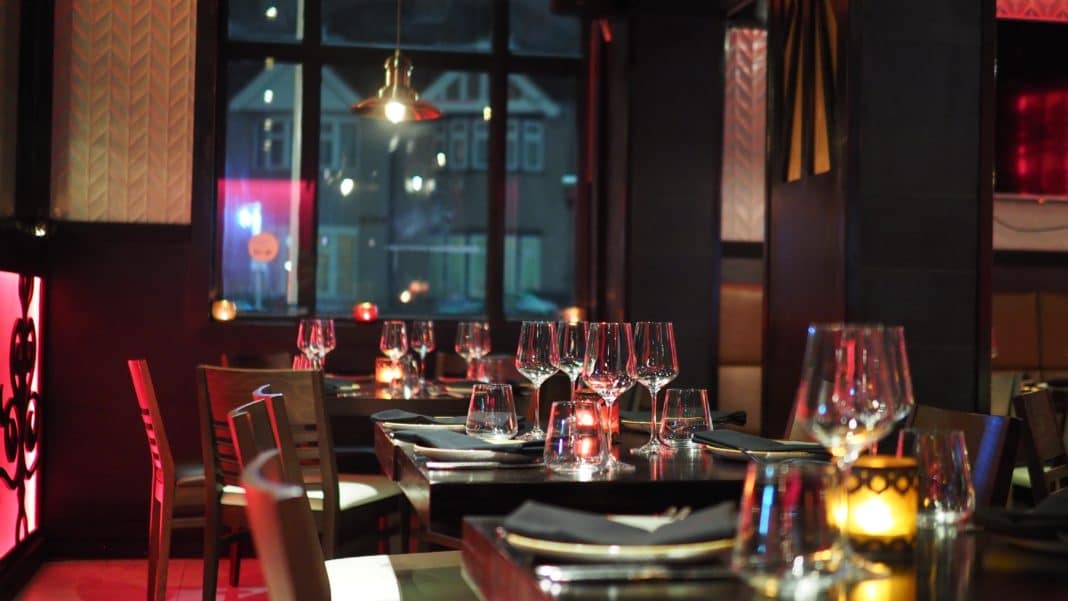 Las Vegas' endless selection of entertainment outlets is nearly paralleled with an astounding offering of fine dining. Some of the best restaurants in Las Vegas boast fancy dishes such as Duo of Wagyu Filet and Half Australian Lobster Tail. Pair this with a nice Rodney Strong "Symmetry" Cabernet Blend, Alexander Valley, and you will be enjoying the royal experience. This delightful meal can be procured at the elegant Top of the World Eatery.
Whether you are in it for the steak or craving some Italian pasta, we have selected restaurants in a number of food categories to meet your every need. Check out some of our best Las Vegas restaurants and enjoy your time in culinary heaven.
1. Top of the World Eatery
Credit: Las Vegas Review-Journal
As mentioned above, Top of the World Eatery is a New American restaurant located on the 106th floor of the Stratosphere Tower. This unbeatable location offers panoramic views of the city skyline below. There is no better way to enjoy some high class dining and service then from a high point in the city. The incredible 360 aerial view is an awesome way to start, or end the night.
The restaurant's food is as equally enchanting as it's enviable location. Top of the World's copious drink selection will keep your glass full as you peruse the exceptional menu. The Chef's Selection offers fresh and exciting meal choices along with the ideal drink pairing. The delicious menu item we mentioned above is only a taste of what to expect when reading the Chef's Selection.
2. Battista's Hole in the Wall
Credit: Battista's
With so many Italian options wherever you go, it is hard to know which is the best. When looking for the best restaurants in Las Vegas, there are surely some Italian places worth adding to your list. Don't risk the quality of your meal, and go to a place with good customer reviews and feedback. Italian is an important type of cuisine and should be done well.
Battista's Hole in the Wall is a top ranking Italian restaurant in Las Vegas. The old time, vintage like atmosphere add a cool vibe to your dining experience. Battista's proudly serves traditional Italian cuisine, just like you could score over in North End Boston or Little Italy New York.
Get This
Get your pasta game on with some lasagna, cannelloni, or manicotti. There are even gluten free options available if you have dietary restrictions. Choose from a wide selection of red, white, and sparkling wines to perfectly complement your dish. If you are not sure which wine works best with your meal, be sure to ask one of the many knowledgeable servers.
3. Craftsteak
Credit: Craftsteak / Facebook
It's a "rare" find to come across so much high class steak selection in a place. There is certainly no shortage of quality beef along the Las Vegas strip. One particularly noteworthy location is Craftsteak. This elegant restaurant is located inside the MGM Grand and takes your steak experience to the next level. The hanging lights and expansive dining floor are just a couple features designed to keep you comfortable during your visit.
Order Up
Let the meat melt in your mouth as you dig into your delicious meal. The biggest problem? Deciding between the Filet Mignon, Black Angus or a classic New York Strip steak. There is also a raw bar and seafood menu for a lighter fare offering.
4. Lotus of Siam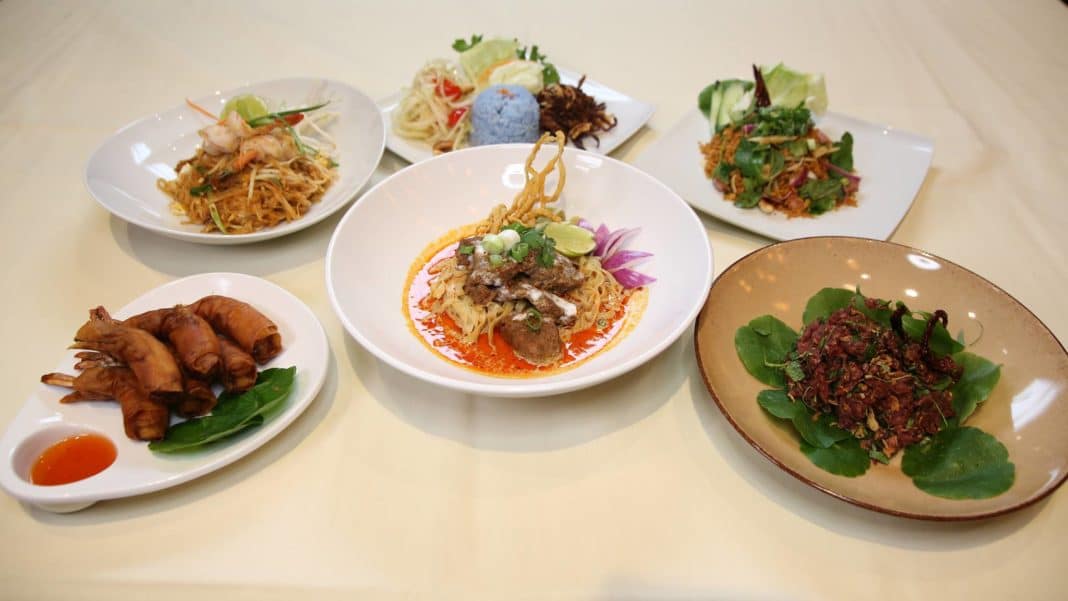 Credit: Lotus of Siam / Facebook
If you are into Asian food, Las Vegas is the place to be. You can choose from a selection of Korean, Japanese, Thai, and Chinese dining options. These equally diverse and tasty restaurants let you try unique foods from all over the world.
What to Get
The Lotus of Siam is a delicious Thai eatery with a full menu and a wide assortment of drinks. Browse the menu for a selection of every curry imaginable, noodle, and fried rice. For a special treat, order the short rib curry with mango sticky rice for dessert.
5. KoMex Fusion Express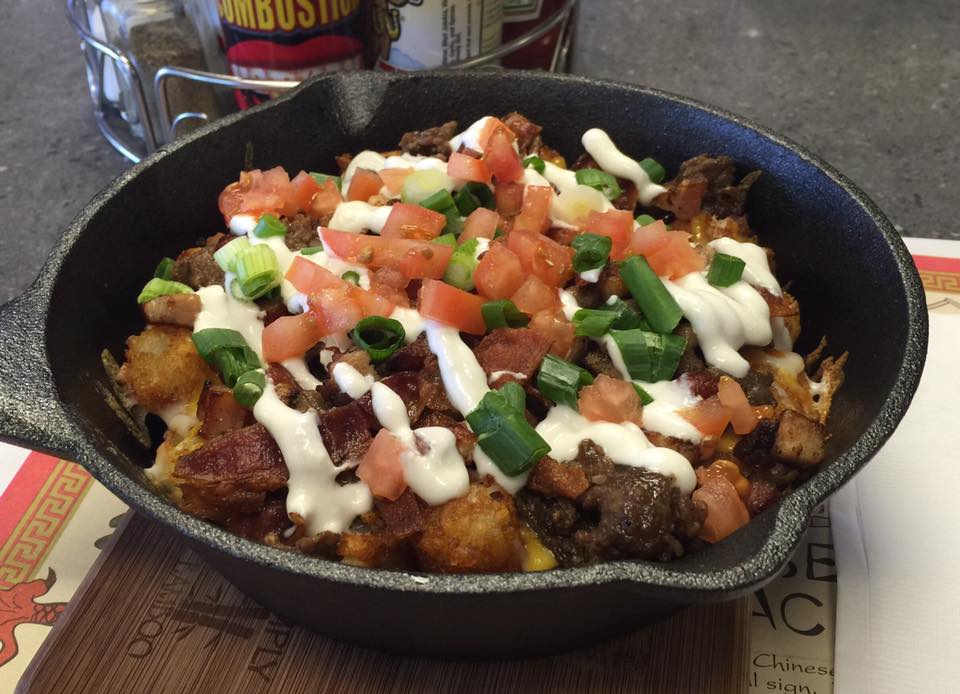 Credit: KoMex Express / Facebook
For a quicker and less formal bite, check out the KoMex Fusion Express. This restaurant perfectly and uniquely combines some of the best parts of both Korean and Mexican cuisine. Enjoy tacos, burritos, and KimChi Fried Rice, all from the same menu. The affordable prices and unique offerings make this the perfect lunch stop as you go about your day.
6. Mon Ami Gabi
Credit: Mon Ami Gabi / Facebook
You probably don't eat French food every day, and there is a chance you've never even stepped foot in a French restaurant. Let Las Vegas change that for you. Mon Ami Gabi is a delightful French bistro right along the Las Vegas strip.
What to Eat
Mon Ami Gabi's vibrant menu includes French classics such as salmon with quinoa, wild rice & barley, pumpkin seeds and wild escargots with garlic herb butter. Be sure to also order the scrumptious goat cheese, tomato sauce and garlic bread appetizer. This top recommended appetizer is a culmination of all things right in the world.
Leave Room for Dessert
After such a memorable meal, there is always room for something sweet. Be sure to finish out the night by ordering a delicious dessert. Here are some of the best restaurants in Las Vegas to get dessert.
7. The Giada Restaurant
Credit: Giada De Laurentiis
The renowned Giada Restaurant inside The Cromwell is known for their delicate cheesecake. Their Tiramisu Cheesecake is some of the finest around, with layers of chocolate espresso cheesecake, salted caramel cheesecake, and vanilla mascarpone cheesecake. The base chiffon cake is soaked in espresso and Kahlúa, Stop by this restaurant just for the cheesecake. We dare you.
8. Strip House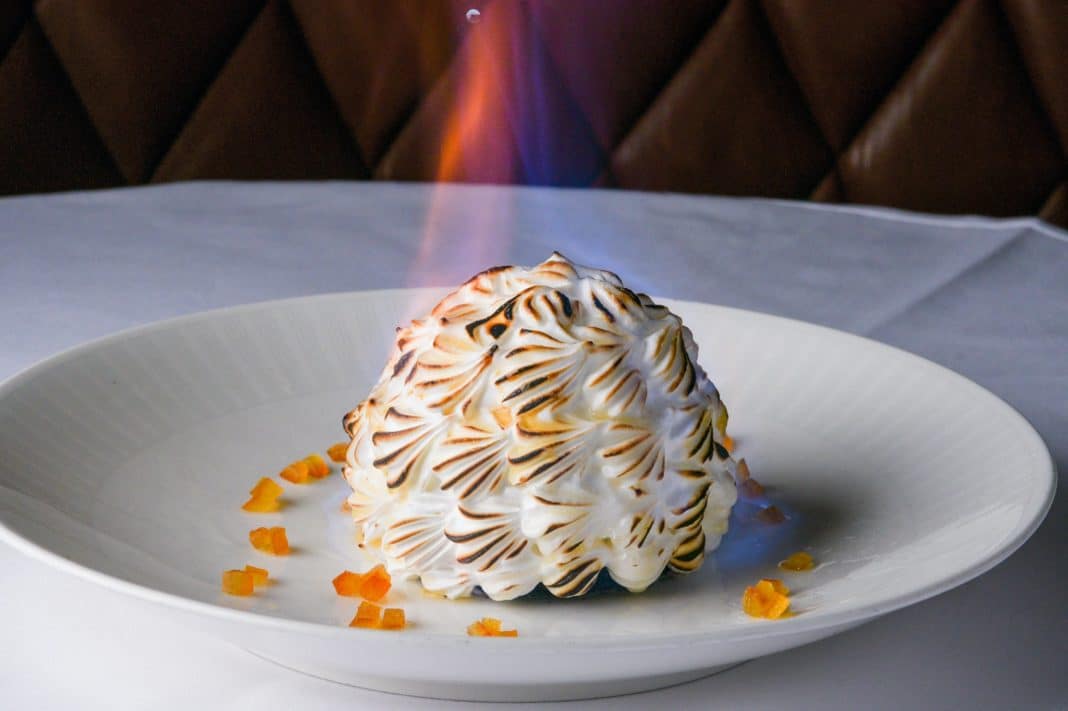 Credit: Strip House / Facebook
Speaking of layers, how about a 24 layer chocolate cake? Oh yes, this heaven-like entity can certainly be made on earth. This 24 layer chocolate cake is every chocolate fanatic's dream. The Strip House steak restaurant serves up this chocolaty delight, complete with layers of chocolate ganache. It's an absolute yes from us.
9. Fiddlestix
Credit: Fiddlestix / Facebook
Add a delicious spin to your vacation by downing a boozy milkshake at Fiddlestix. If you have a large party, purchase the "8 Man Milkshake" for $80. Served up in a trifle bowl, this monster of a shake holds an entire tub of ice cream, deep fried oreos, whipped cream, and of course booze. Choose from alcohol options like spicy rum, bourbon whiskey, or vanilla vodka for the ultimate adult milkshake.
Are you ready to dig in yet to some of the best restaurants in Las Vegas?
Now that your stomach is surely growling and there might be a bit of drool trickling down your face, it is time to pick your favorite restaurant. This helpful guide should come in handy no matter what you are craving during your time in Las Vegas. If you think you have made up your mind, go ahead and book a reservation. These restaurants tend to fill up fast in the evenings and on weekends.
As you enjoy your trip to the busy Las Vegas strip, be sure to also enjoy some of the best restaurants in Las Vegas.
Related Article: ​​Best Hotels in Las Vegas for Luxury, Partying, and Relaxation​​​