When is the best time to visit Las Vegas?
Las Vegas continually ranks as a top must visit destination in the United States. This popular city is jam packed with endless restaurants, attractions, and of course casinos. Whether you are coming here to try your hand at a win or to dabble in Las Vegas' notorious night life scene, Las Vegas is truly an adventure. Its year-round offerings offer maximum flexibility when planning your trip. Of course, you might want to know when is the best time to visit Las Vegas.
The best time to visit Las Vegas really depends on what you are looking for in your trip. As with any destination, there are a variety of factors that influence the best time to visit Las Vegas. Some people are looking for historic spots around the city, while others just want to play the cards (literally). Check off this popular bucket list item soon on a trip you will not soon forget.
Planning the Best Time to Visit Las Vegas
Las Vegas is the land of dozens of casinos, exciting clubs, astonishing entertainment, and copious wedding chapels. In a place without limits, really any kind of trip is possible. People generally visit Las Vegas to enjoy the energy and to celebrate special events. A bachelor or bachelorette party here means a weekend of non-stop activities. Consider these factors when planning the best time to visit Las Vegas.
How Much Will It Cost to Visit Las Vegas?
A trip to Las Vegas involves a number of factors. Travelers need to consider accommodation, entertainment, and dining when planning. Of course the seasonal travel rates and entertainment options both also affect how much your trip will cost. If you are big on travel budgeting, then it is a good idea to book your trip during the spring or fall.
Checking out the Hotel Offerings in Las Vegas
Of course, it's no surprise that the hotel prices are a large part of a trip expense. They are also influenced by the seasonal travel fluctuations. Generally in the high summer temperatures, hotel prices tend to drop. Also during off-season travel, hotel and travel package prices are more affordable. The average daily price for a hotel room in Las Vegas is currently $130.48.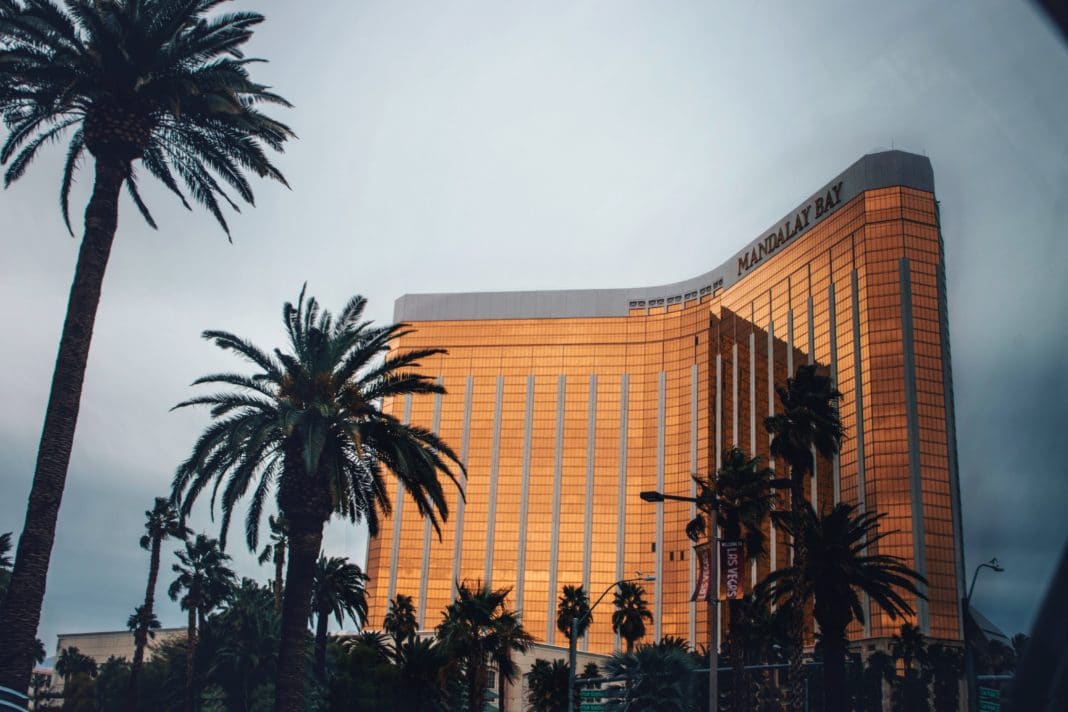 What Is the Weather in Las Vegas?
The Nevada temperatures often affect when is the best time to visit Las Vegas. Some people can tolerate desert heat while others prefer to visit during the cooler months. The hottest months are July and August, with the average temperature hitting about 103 degrees. Las Vegas' coolest months are December and January. Even during the winter, the weather is still about 60 degrees on average.
Of course, if you are looking to save money, you can score a cheaper hotel during the hot summer season. If you can tolerate the heat, it might be worth it to save a few hundred dollars. It's up to you what time of year you want to visit.
Catch a Show in Las Vegas
There are so many forms of entertainment in Las Vegas; it is impossible to experience it all. The wide variety of performance options makes for an exciting way to spend your trip. If you are coming to Las Vegas for a show, then of course the performing schedules certainly affect the best time to visit Las Vegas.
Las Vegas is known for their eclectic entertainment offerings including magic shows and circus performances. From freaky to fascinating, you can pretty much find any kind of entertainment venue possible. A simple search for Las Vegas shows will give you a taste of what to expect.
The show schedules are continually changing in Las Vegas. If you are coming here in search of a specific performance, its dates and times will affect your trip schedule. Check ahead of time to get an idea about what shows are playing and when. It is always good to book tickets well in advance too so that you get exactly what you want.
Current show summer highlights include Michael Jackson One by Cirque du Soleil, Backstreet Boys, and David Copperfield's magic show. Plan your entertainment must-sees now and prepare to be blown away.
Snagging a Seasonal Travel Deal
If you are looking to budget your trip, do your research ahead of time to save. Las Vegas has a number of awesome travel promotions year-round. Oftentimes Las Vegas experiences a drop in travel pre and post holidays. Plan your vacation days around major holidays to save on travel.
Generally, weekend prices tend to skyrocket on weekends year-round for Las Vegas. If you can, the best time to visit Las Vegas is during the week. Try and book your trip for Tuesday, Wednesday, or Thursday for less crowds and lower prices.
If you want to save on airfare, consider purchasing a travel bundle. Many different resorts offer the option of booking a hotel room and flight together. When booking your flight separately, consider again the seasonal travel times. August and October are usually the most affordable months to book your flights. Flight pricing peaks in February, March, and June.
Planning an Outdoor Excursion Around Las Vegas
Nevada is a good place to be if you enjoy the city life, but find yourself needing a breath of fresh air now and then. You can surely find any outdoor adventures you seek close to Las Vegas.
The beautiful Lake Mead borders the Hoover Dam and is an incredible attraction for hiking. Red Rock Canyon is a vibrant part of Nevada's desert scene and offers some spectacular natural scenery.
Of course, if you want to strike out on your own excursion, the weather is certainly a factor. When hiking mountains, keep in mind that it will generally be 20-30 degrees cooler towards the summit. Of course, the high summer temps are also something to consider if you plan for a long day of outdoor adventures. If you want to explore the desert, bring plenty of water with you. Also consider going during late spring or early summer before the temperatures get too high.
Consider the holidays when planning the best time to visit Las Vegas.
In additional to seasonal changes, major holidays impact Las Vegas travel as well. If you are looking to visit Las Vegas this summer, consider visiting during July 4th. This holiday is a big deal in Las Vegas.
Enjoy activities like fireworks at Plaza Hotel & Casino and Beer Park at Paris Las Vegas. The Voodoo Steakhouse at Rio All-Suite offers exceptional fine dining and a perfect rooftop vantage point to spot the fireworks.
July is also prime pool season in Las Vegas, so there are no shortage of water activities. Lounge by the pool or try something even more daring. The Scene Pool Deck at Planet Hollywood Las Vegas lets guests try their hand at surfing. There are also a number of pool clubs throughout the city. Spend your July 4th weekend this year sipping a Cherry Bomb by the Pool at Vdara.
With all this information, you can plan the best time to visit Nevada according to your personal vacation goals.
With all that to say, Las Vegas is a perfect destination to experience a customized trip. It is truly up to you when and where you want to visit in the city. You can brave the high summer temperatures for a cheaper vacation or choose to join in the fun during a major holiday. Either way, it is going to be a trip you will not soon forget.
Las Vegas has what you need whether you want the most affordable trip or you are just looking to have a good time. Get ready for an exciting trip with endless activities in a place where anything goes. This is going to be a fun destination to cross off your bucket list.
Related Article: ​​Best Hotels in Las Vegas for Luxury, Partying, and Relaxation​​​