The Entertainment Capital of the World just got a lot more entertaining in 2018, with Sin City offering a variety of new attractions.
But before you check them all out, you might first want to explore the city for free, using our guide on fun and free things to do in Las Vegas. You can, for instance, visit the Fountains of Bellagio, see the famous Flamingos at the Flamingo, or even practice yoga by the pool at the Red Rock Resort & Green Valley Ranch. Once you have done those free things, then you can check out these five new attractions on The Strip:
Star Wars VR
There are currently only four cities with a Star Wars-themed location-based virtual reality (VR) experience, and one of those cities with a Star Wars VR is Las Vegas. This immersive VR experience, which will open in early 2018 in the Venetian's Grand Canal Shoppes, lets players take down the Empire. There is no exact date yet on when Star Wars VR (officially, Star Wars: Secrets of the Empire) will open, but according to its developer, The Void, reservations and tickets will soon be available.
Fly Linq
The Strip already has the world's tallest observation wheel housed at the Linq Promenade, and for 2018, it has added zip lines. These are no ordinary zip lines, though, as they will be Sin City's highest zip lines at 122 feet high and a good 50 feet higher than the SlotZilla zip line in Downtown Las Vegas. The zip lines will extend along the promenade between The Linq and The Flamingo allowing visitors to ride from The Strip to the High Roller wheel.
Wynn Las Vegas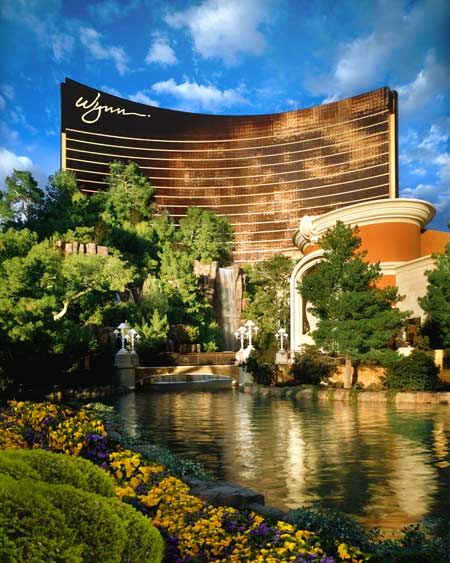 The famous Wynn Las Vegas has gotten quite a facelift, and an expansion to boot. In the first few months of 2018, the new and improved Wynn Las Vegas is expected to be fully operational, with various shopping, dining, and nightclubs and bars spread out over 80,000 square feet of land. The Wynn's two-storey plaza extension extends from the hotel all the way to The Strip.
Hell's Kitchen
For a culinary treat, a visit to the old Serendipity 3 space at Caesars Palace will be an excellent idea, as it will be reopened early this year as Hell's Kitchen. If the name rings a bell, it's because it is the title of a long-running reality television cooking competition now broadcast on Fox. The show's host is world-renowned celebrity chef and Michelin star holder Gordon Ramsay, and he has taken over the reins of the soon-to-open real-life Hell's Kitchen. It will feature dishes and designs from the show, and a once-in-a-while appearance from the mercurial Ramsay is a distinct possibility.
Esports Arena Las Vegas
Esports gamers and fans alike are in for a treat when they visit The Strip as a new Esports arena, to be named Esports Arena Las Vegas, is set to open early this year at the Luxor Hotel and Casino. Upon its opening, the cavernous arena is expected to become the center of Esports experience and will feature the very best of interactive entertainment.
Now that you know some of the things to look out for when you come to Las Vegas, a little advice on how to survive Sin City will surely come in handy. First things first, make sure you have done all the necessary preparations, and that means having everything—travel documents, included—you need ready. If you are planning to visit any of the casinos on The Strip, make sure you bring along a jacket or a sweater, as it can get cold in the buildings. When spending long periods of time outside make sure that you are wearing light, comfortable clothing and that you stay hydrated at all times.
Above all, though, just enjoy your stay in Vegas!
​Related Article: ​Best Buffets in Vegas: All You Can Eat​​​