There Are so Many Things to Do in Galveston
Galveston is a rich historical area. They have had large rushes of tourists since the early 1900s and know how to accommodate and welcome all guests with hospitality. They have something for everyone here. From museums the whole family can enjoy, to all different types of entertainment such as exciting nightlife, shops, restaurants, and so much more. You will want a travel journal to take along with you to document your trip, exploring the best things to do in Galveston.
Must See Museums:
The Galveston Children's Museum
Here at the Galveston Children's Museum, the goal is for children from every walk of life to learn. They have programs for children with special needs and disabilities to learn through the "Everybody Plays" program. The museum also charges a $1 fee for children who receive government assistance. Admission for children under two is free and over two is $7. Their regular hours are Tuesday through Saturday from 1:30am-5pm and closed on Mondays. Their summer hours are Monday through Saturday 9:30am-5pm and Sunday 12am-5pm. This Children's Museum is situated on the first floor of the Moody Mansion.
As for their exhibits, you can take a stroll through Town and go to the market, make a pizza, or go fishing. There is a Children's Clinic where your children will learn about the ways in which their bodies work. They will be able to be a doctor to hurt dolls or stuffed animals. The clinic helps to give them a shift in mindset when it comes to doctors and medicine. There is a Building Zone where you can create a structure with legos. Their area "A Stroke of Genius" is a place where your little one can create by choosing from various artist's tools. There is a Tinker Workshop where children can destruct and reconstruct things in order to learn how they work. Another area called Explore and Discover is an exhibit where children will be able to think like innovators, engineers, and scientists. Lastly, there is a stage for children to perform in a production of their making called "Now Starring You". There is also an interactive word wall in this area. This is an amazing place to take your little ones, and you will have fun watching them learn.
Rosenberg Library & Museum
Mr. Rosenberg was a Swiss immigrant with a heart and passion for the community he was adopted into to grow and flourish. Henry Rosenberg's story is an amazing one. He moved from his homeland of Switzerland to Galveston, TX at the young age of 19 and started out as a clerk with very small amounts of money. Over time he grew into one of the richest men in Texas. Not only was he very wealthy, but he was a beloved and important figure in the community of Galveston, mainly because of his generosity. He helped fund the building of a school, a chapel, and many other community projects.
After his death, he left his belongings to fund charitable projects and for the betterment of the community. He was detailed in his will about the various community projects he wanted his treasure to go to, and one of them was this library. This was his final and largest request. He desired for a library to be built to profit future generations, and so it has. This is one of the first public libraries in Texas and they went all out in it's creation. It has an auditorium for community events, a children's reading department, a museum and archives showcasing Galveston's history, many different kinds of community charity services, and so much more.
The building has been added onto and renovated multiple times since it's opening. They suffered a massive hurricane that ruined much of the library, but the rebuilding provided a better more energy efficient and environmentally friendly building as well as new technology systems. The most recent renovations called Phase 7 have a focus on expanding the museum and restoring the original architectural beauty that was lost in many ways during the previous renovations. The beauty of this library is and has always been to enrich the lives of the community and welcome visitors of any status or lifestyle to learn and grow.
Some of the Services Provided Here:
The Children's department which sits on the first floor and focuses on children up to the 6th grade. They offer a full calendar of programs you can simply show up to, a computer lab, a puppet stage, an assortment of DVD's featuring popular movies. The focus is on creating reading readiness in children.
A meeting room that can be reserved for various events.
A computer lab with printing capabilities and internet access for personal devices.
A large number of teen & Kids' activities.
The purpose of the museum in this library is to showcase the rich history of the community of Galveston. Some of the highlight exhibits in the museum include:
A storm exhibit telling the tales of both the 1900's Galveston storm and of the more recent hurricane Ike.
Glitz & Glamour, an exhibit featuring Mardi Gras costumes in the '20s.
Handling the Multitudes, which is an exhibit highlighting what it has been like to have so many visitors come and vacation in Galveston during tourist season in the past.
An exhibit featuring over 700 postcards from 1900-1930 that was received by the museum as a gift a few years ago.
There are many more exhibits on display that you will need to experience for yourself on your trip to Galveston! They are open 9am-9pm Monday through Thursday, 9am-6pm Friday and Saturday and closed on Sunday.
Must See Attractions:
Murdoch's Bathhouse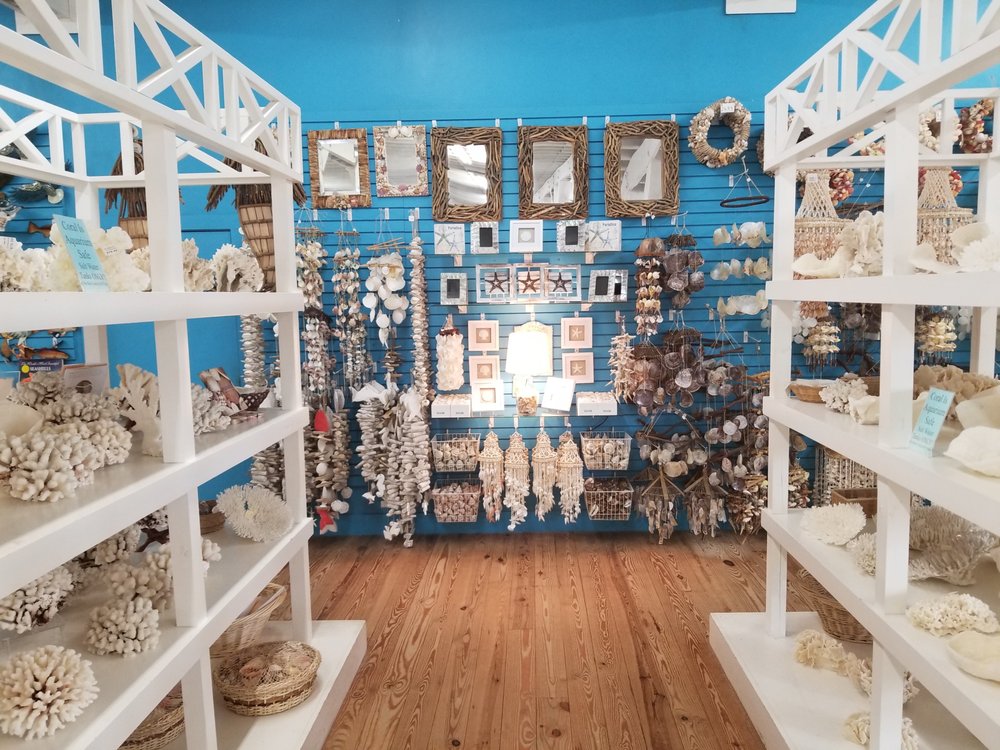 Credit: Bruce B
Murdoch's Bathhouse is a structure built directly on the sand. It has needed reconstruction after every severe storm in the 1900s as well as hurricane Ike in 2008. It is now a tourist shop with its history as a bathhouse posted around it. They have trinkets, postcards, home good, shells, clothing with a Galveston theme, beers and snacks. This is a must-see for any visitor.
Grand 1894 Opera House
The Grand is a beautiful and special place. It has survived the storms that have come its way and its resilience matches those who have lived in Galveston. It is on the list of the National Register of Historic Places and is one of the last theaters from this time period still standing. There is always one program or another taking place here so be sure to check the events schedule when you are in town so you can catch one. Their mission is to put on great shows that will educate and inspire the visitors from the community or guests who are visiting. The hours of operation are from 9am to 5pm from Monday through Saturday. You can buy tickets on their site.
Galveston Tree Sculptures
Back in 2008, hurricane Ike tried to destroy all the beauty in nature and uproot the trees in Galveston. Though he was semi-successful in his destruction, an artist in Galveston would not let that be the last word. As a sign of rebirth and new life, a sculpture took trees that were destroyed and turned them into art and beauty. You can rent a bike and take a stroll through Galveston admiring the tree sculptures along the way. Not only are there beautiful sculptures, but there are also historic houses up and down these roads so it will be a relaxing, scenic ride with those you love or solo, enjoying the beauty created from the ashes of destruction. You can pick up a map outlining the tree sculpture tour at the visitor center, or you can download it here.
The Strand Historic District, Downtown Galveston
Historic Downtown Galveston is 70 blocks long of various restaurants, shops, museums, galleries, and historical structures. The Strand District is an area with everything a visitor could dream of. There is the opportunity for self-guided tours through town. Many buildings that have stood firm over the years through some of the most disastrous storms are here to enjoy. Many of these structures date back to the late 1800s and early 1900s. The strand is pretty much the place to be if you are looking for anything from an exciting night scene, to a nice restaurant, to a day of shopping.
Must Do Things in The Strand District:
Pier 21 Theater This is a theater where you will be able to watch three documentary films about the history of the island.
La King's ConfectioneryThis is a historic candy shop dating back to the late 1920s where you can enjoy a treat!
The Railroad MuseumThis attraction shows one of the largest collections in the nation of railroad exhibits.
Haunted Mayfield ManorThis is a story tour that takes place during the storm that hit Galveston in 1900.
Hendley MarketHere you will find antique items from the Victorian Era such as books, medical instruments, and a large variety of nativities.
Old Strand Emporium This emporium is an old-fashioned sandwich shop and ice cream parlor. This is the perfect place for a casual meal or snack while sitting outside enjoying the sites.
Must See Nature:
Moody Gardens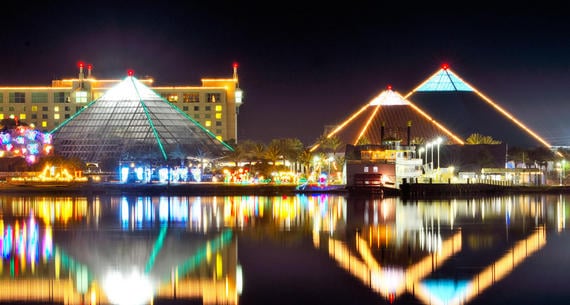 Moody Gardens
Moody Gardens is open 365 days of the year. Their normal business hours are from 10am-10pm. They have an ever-changing schedule of attractions. There is everything from the rainforests in Asia and Africa to an aquarium showcasing creatures from all major oceans. They have an MG 3D Theater showcasing a variety of films and show times. Another theater is the 4D Special FX Theater which engages all your senses as you watch. The discovery museum has many different attractions to keep children of all ages excited and entertained.
Moody Gardens has a hotel which showcases nature, botanic grounds, and much outside natural beauty. They have a spa and various dining options as well. Be sure to check their website for what events are going on at the hotel during your stay. Moody Gardens also has a huge golf course for the adults to stay entertained during their stay here as well. Moody Gardens serves food at a variety of different restaurants and is very festive in the holiday seasons. Check out their dining experiences with a view such as overlooking the beauty of nature in outside dining, or watching a show while dining. There is no end to the things happening at Moody Gardens for the whole family to enjoy.
East End Lagoon Nature Park and Preserve
The East End Lagoon Nature Park and Preserve is a historical sight in Galveston where families have vacationed over the past 100 years. This was a Beach Club back in the 1930s. It is an important spot for those in the community as well as those who are first timers to the area. It is almost 700 acres long with many different habitats. It is both a natural place as well as a place where humans who loved it have improved and preserved it so that generations to come can enjoy it.
Here you will be able to engage in fishing and crabbing for free. There is also hiking on the trails that are currently being added to, to make it even more fun. Kayaking where you can go out privately or as a group through Artist Boat, a kayaking service. Bird watching which is a favorite pastime here, or nature photography where the professional photographer or amateur can take photos in a million different creative ways. This Park & Preserve has something for everyone to experience.
Must Eat Food & Festival:
Olympia Grill
Olympia Grill is owned and operated by a first generation Greek-American family from Galveston. They have used and evolved their family recipes over the years and are constantly experimenting with them to make them even better. At Olympia Grill, they have received many restaurant "Bests" awards and have brought many people from near and far to come and enjoy Galveston's finest. On their website, they give you specific family recipes to recreate at home which is a fun little extra! Here you will find Greek, Creole, and Gulf Coast style cooking. They have three locations in Galveston. The Pier 21 location, the Seawall location, and the League City location.
Galveston Restaurant Week
Galveston Restaurant Week is coming up on eight years of operation. Because Galveston has some of the most loved restaurants in Texas, it only makes sense to have a festival where they all join together. No passes are required to join in this festival, you simply come as is and dine at as many restaurants participating in the event as you'd like at an affordable fixed price. This event's motto is "celebrate deliciously".
The celebration gives back as well, so you can feel good about your purchases. They partner with Access Care of Coastal Texas to provide lunches for people who have diseases and are receiving care.
Exploring in Galveston
Galveston is a community that cares about preserving its history and seeing people thrive. they know how to welcome in guests and make people feel at home. There are so many things to do in Galveston. There is the Children's Museum where kids will be able to learn and grow. Their special library that has a rich past and is still serving the purpose it set out to serve back in the very early 1900s. The Grand Opera House, established in 1894, is sure to excite and entertain. You will find their Tree Sculptures which are the vision of restoration and rehabilitation after trying times as well.
Then we move to the Historic Strand District where there are endless things to see and do. These include places to eat, shop, see history and explore the creativity of those who have put their efforts into this city to create a wonderful experience for guests. The Murdoch's Bathhouse will give you a peek into the old days and also has items for purchase to take home from your trip to Galveston. There is so much nature to see such at the botanicals in Moody Gardens and the East End Lagoon Nature Park and Preserve.
Lastly, we explored things to eat such as the highly awarded Olympia Grill and the Galveston Restaurant Week festival, where the most loved restaurants in Texas joined together to serve it's visitors amazing food at low prices. There are so many attractions to enjoy in this town. It is fun for the whole family and an amazing place to visit no matter who you are traveling with or how long you are staying.
Related Article: 6 Best Beaches in Texas to Beat the Heat