From sparkling city lights to small town charm, the best weekend getaways in Texas have it all.
Put your preconceptions about the Lone Star state aside. It's not all like you would see in an old cowboy flick. From bustling urban cities like Austin and Dallas to charming countryside escapes, this state runs the gamut of options. Since there's something here for every type of traveler, we decided to dabble in it all. Whether you're traveling solo, with your significant other, or the whole fam bam, we've got you. Let's take a look at the best weekend getaways in Texas. Here is our list of favorite spots in no particular order.
Here Are Our Picks for the Best Weekend Getaways in Texas
1. Big Bend National Park
What's a better way to kick off our list of the best weekend getaways in Texas than with a road trip? When you go a little off road, you'll understand just how massive this state is. Big Bend National Park is a popular tourist spot in the summer for sure but by fall, the crowds have waned. While some travelers wouldn't think of visiting national parks here, there's no denying that the Chisos Mountains are stunning.
You're probably wondering if you should spend an entire weekend here. The answer is yes. We're big believers in committing at least two or three days to see a place. Don't just think this is a place to swing by and take a day hike. If you want to get to the really good trails, they take several hours to reach on foot. All we can tell you is that they are well worth the journey.
If you do have a little extra time on your hands, go and see the Chihuahuan Desert. This unique landscape is home to plenty of desert creatures and highly-adaptable flora. From well-worn paths to challenging limestone uplifts, there's a trail for every level of hiker and backpacker. There's just one catch. The trail conditions can change pretty frequently, so check in with a guide and grab some maps before you head on out.
To give you a scope of this park, let's just say there are more than 150 trails to explore. So, you'd better get moving! Some of the most popular hikes in Chisos Mountain include: Santa Elena Canyon, Window View Trail (0.3 miles), Chisos Base Loop Trail (1.8 miles), Lost Mine Trail (4.8 miles), Window Trail (5.6 miles), Emory Peak (9 miles), and South Rim (13 to 14.5 miles).
When you're ready to wind down for the day, go to Hot Springs Historic Walk. In just a little under a mile, you'll reach nature's very own hot tubs. Ease your way into the 105 degree mineral water bubbling at the river's edge and make sure you don't miss Native American pictographs painted on the nearby rock walls. When you've gone, you'll have to agree this is one of the best weekend getaways in Texas.
2. Austin
Head on out to Austin for the culinary scene. While there are plenty of things to see and do in this vibrant city, being a foodie tourist tops our list. This is one of those big-time cities with the small town charm. People here don't take themselves too seriously. Just pop by some of the rickety food carts and you'll see that. Some of the places where you would least expect it serve up the best eats.
Here, you'll find the best BBQ joints are hole in the wall locations. Menus at farm-to-table restaurants are nothing short of magical. You won't find a lot of chic food snobbery like you would at some locations in LA. The best restaurants in Austin are down to earth eateries and social hangouts – all in the local know how. Some of our favorite locations include Loro, 40 North, and Suerte.
3. Tremont House
Just an hour away from Houston, you'll find ​The Tremont House. As one of the best weekend getaways in Texas, it offers happy couples the perfect base from which to explore nearby beaches and attractions. Each guest room and suite features high ceilings, a spacious expanse, and custom period furnishings.
Among the many luxury amenities, you will find HD television with premium channels included, specialty coffee machines, and iPod docking stations. One of our favorite rooms is the Belmont Suite. This gem offers a spacious living room area, wet bar, and romantic colonial style shutters.
4. The Inn at Dos Brisas, Texas
Credit: The Inn at Dos Brisas
The name translates to Two Breezes and that should be enough. When you want time to get away from it all, this is the place to be. Come and lose yourself in this family-style inn of wide open spaces. Tucked right between the heartlands of Houston and Austin, you will find yourself in a prime location to enjoy all that life has to offer. We love that here, you have all of the breathing room that you will need. If you're traveling with the whole family, stretch out and enjoy yourself in Spanish-style "casitas." High cathedral ceilings and French doors open wide to private patios with a pool.
But that's not all. You can also indulge yourself in the wonder that is the Dos Brisas Five-Star Restaurant. Here, the restaurant incorporates produce from its very own greenhouse and orchards. But if you'd prefer to go horseback riding or an outdoor activity, the kitchen will pack a picnic and you can have lunch outside for a day out.
If you're looking for a little romance, wining and dining, we recommend the "Romance on the Ranch" package deal. This two-night getaway includes a rose petal turndown. It also includes a lovely dinner for two, couples, massage, and four-course meal. Did you know that you can get a four-course meal delivered directly to your front door at the cottage? Because that is pretty awesome.
5. Ant Street Inn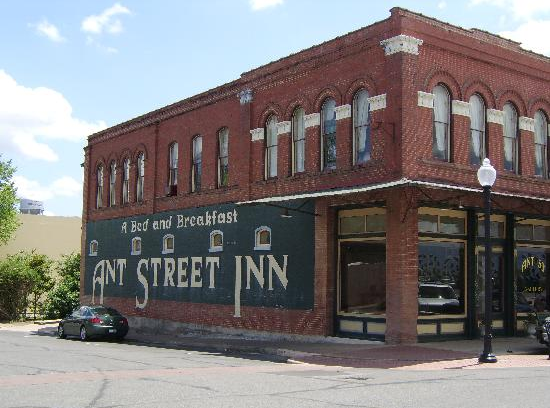 Come and stay in the classic and historic town of Brenham. Ant Street Inn offers one of the best weekend getaways in Texas. This cozy inn is the perfect place to post up before you spread out and enjoy the town. We absolutely love the decor. Rich oriental rugs, beautiful stained glass, and old furniture creates a unique homey ambiance.
Each of the guest rooms are tastefully decorated too. In them, you will find en-suite bathrooms complete with luxurious amenities, there is an individual climate control option, flat-screen TVS, and high-speed wifi throughout the entire hotel. As if all that were not enough, you can enjoy one of our favorite things in the morning – a hot made to order restaurant style breakfast. Take it out on the large patio overlooking the gardens directly behind the hotel. We swear that you will never find a more amazing view. Pour yourself a cup of hot coffee and take it all in.
Ant Street Inn is perfectly located among all of the fun things to do. Just steps from the hotel, there are so many options. First things first though. Try out the award-winning homemade ice cream at Blue Bell Creamery. Another option is wine tasting. All good options, of course.
6. Palo Duro Canyon and Amarillo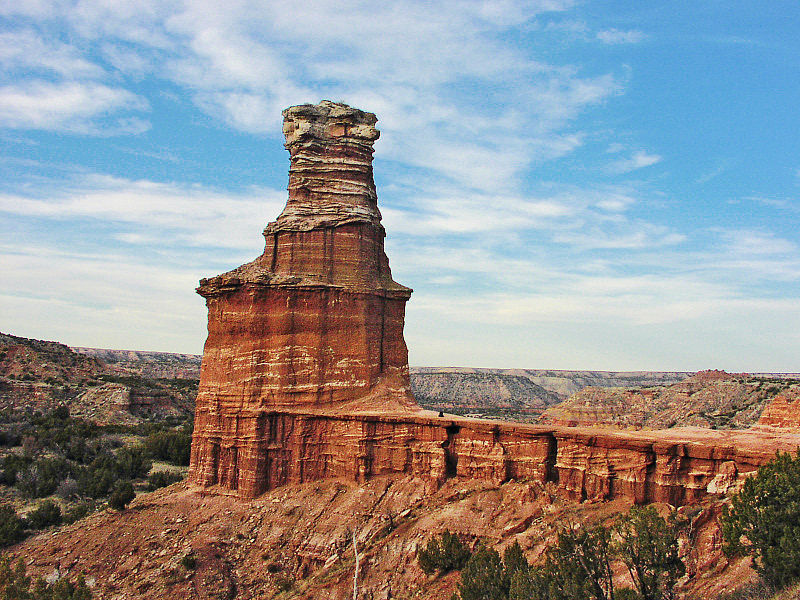 Sure, this is a bit out there. But it's still one of the best weekend getaways in Texas. If you enjoy a good road trip, nature, and quirky vibes, this is the place to be. The hiking and biking trails are enough to excite any outdoor enthusiast. It's also home to one of the most famous roadside attractions – a good Route 66 stop, Cadillac Ranch. It's one of those places on the outskirts of town that you just have to go stop and see. Besides, it's worth it for the photo op, right?
If you're looking for a place to stay, the Starlight Canyon B&B is a solid choice. You'll find it smack dab in the middle of Amarillo and Palo Duro Canyon. While you're there, some other great attractions worth visiting are the American Quarter Horse Museum & Hall of Fame and the Amarillo Zoo. All we've got to say is work up an appetite before you hit the steakhouses out there. The portions are no joke and the food is worth savoring every last bite.
7. Corpus Christi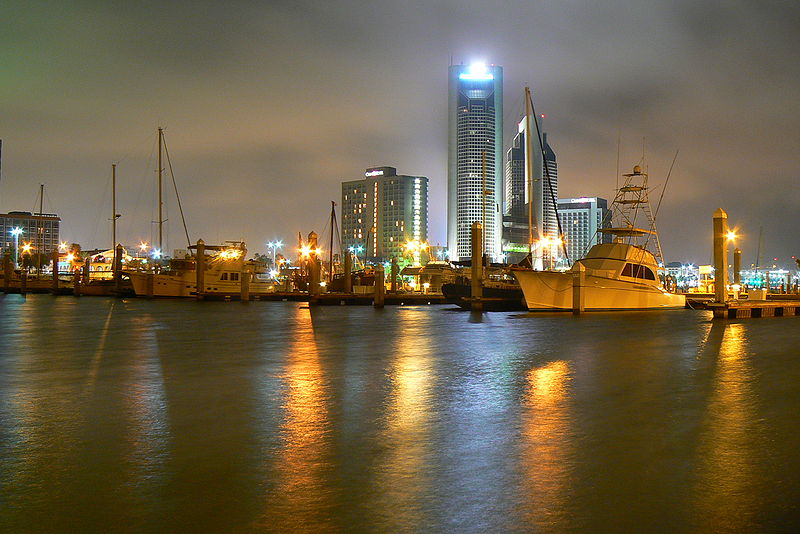 Beach weekend? The Gulf Coast at Corpus Christi offers some of the best weekend getaways in Texas. Here, you will find affordable places to rest your head, fun bars to hit up on a Friday night, and some really great dining options too. As it turns out, it's also one of the most popular places to camp too. So bring your RV (if you have one) or just pitch a tent.
Here, you can enjoy miles and miles of beautiful coastline. That means there's plenty of opportunities to work on perfecting that golden tan. Golf courses like the Palmilla Beach Golf Club offer a fun place to play a few rounds. You can also go biking along Shoreline and Ocean Drive. The best seafood to be had can be found at the Water Street Cafe and Oyster Bar.
8. San Marcos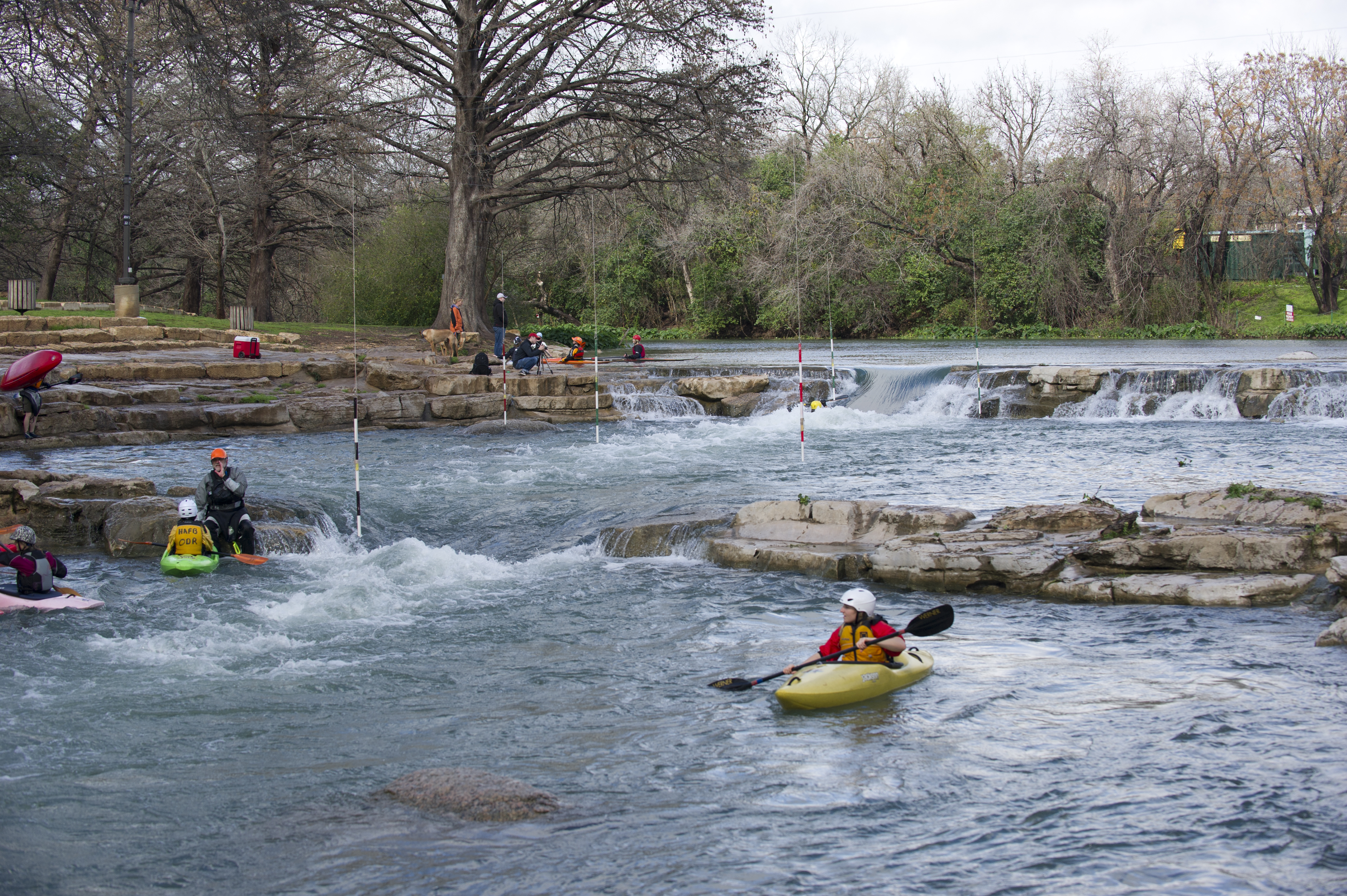 This is a great place for a girl's weekend getaway. The San Marcos Premium Outlets and the Tanger Outlet San Marcos offer great deals. Bring your friends and come explore all that San Marcos has to offer; it's one of the best weekend getaways in Texas. Affordable motels are a dime a dozen. Along the interstate, you will have your pick of bed and breakfast options. When you're ready to take a break of shopping, the lovely Crook Park is waiting for you.
9. Granbury
Have you seen a more picturesque town? Granbury is one of the most family friendly places we've ever been to. Located just about 90 minutes from Dallas, it has the perfect proximity to all things adventurous. One of our favorite things to do is get a room in a historic bed and breakfast. If you're planning a trip in the spring, March has some fun activities to take part in. The Brazos River Music Fest is one of them. Other things to do include taking a boat out and about, renting out some jet skis, and taking in a performance at the Granbury Opera House.
10. Inner Space Caverns, Georgetown
This has to be one of the best weekend getaways in Texas, hands down. Just a heads up though… it is some 175 miles from Houston, so be prepared to take a trek. When you reach the Inner Space Caverns, you will find beautiful rock formations. It wasn't until the 1960s that the Inner Space Caverns were discovered by crews building the I-35. After taking a tour, you can shop around for crafts, knick knacks in cool antique shops, and indulge in mouth-watering chocolates in Georgetown Square.
Book Your Trip and Choose from the Best Weekend Getaways in Texas
We told you not to underestimate the Lone Star State. From beautiful national parks with challenging hikes to quirky roadside attractions, charming bed and breakfast escapes, and beachside excitement, there is a world of fun awaiting you. For the adventurous traveler, it will be hard to narrow down your options. But since variety is the essence of life, we thought we would give you some great places to choose from.
Related Article: 6 Cheap Weekend Getaways You Need This Winter