Looking for a way to personalize your travel experience?
Taking a trip is an amazing experience, but what fun is it if you cannot record your memories for later? Put away the camera for a spell and let yourself document the journey in writing. Journaling is an amazing way to capture the essence of your trip, moment by moment. It is an opportunity to record your real and raw thoughts, emotions, and anxieties. Reading back on what you've written, you might be surprised by how many small details you would have forgotten, had you not written them down.
You also might be more inspired to do this if your journal looks super cool. If you are not much for writing, these cool travel journals might change your mind about the art. We have picked out some amazing notebooks, with a little extra flair, to make your travel writing experience one to remember.
Check Out These 7 Cool Travel Journals
1. I Was Here: A Travel Journal for the Curious Minded
If you like shiny, colorful things, than this journal is just what you need. The fun and whimsical cover design ensures that you never misplace or mix up your diary with someone else. The enchanting design doesn't stop at the cover either. Open up the I Was Here for a rainbow assortment of pages. Each page offers a place to document your travel experience. Record your memories in the notes, observations, stories, encounters, and collected miscellany section of the journal.
2. Everywoman's Travel Journal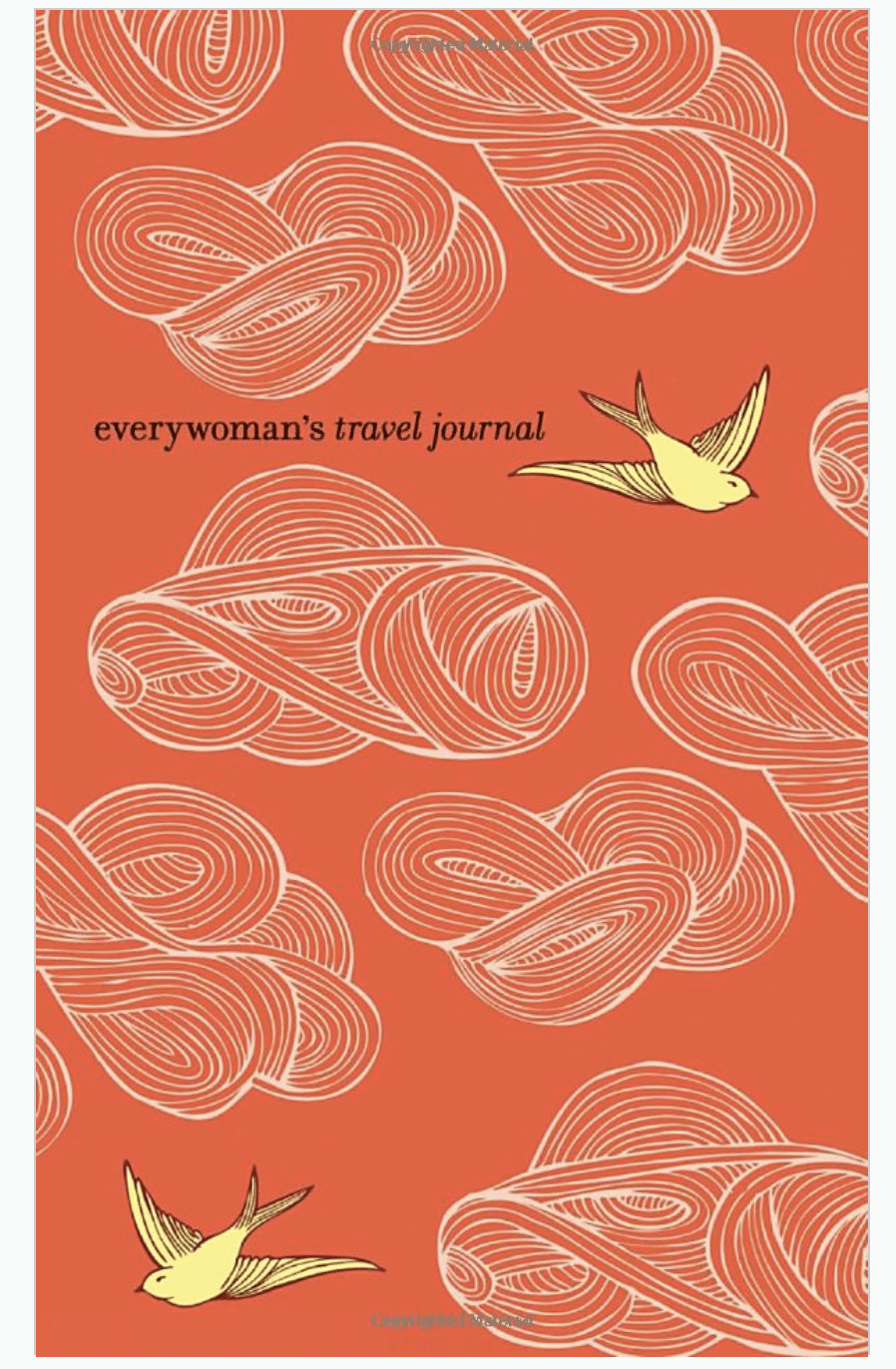 This feminine travel journal really is helpful to, well, every woman. Consider this your women's guide to the galaxy, in a sense. Not only do you have plenty of space to record memories from your trip, but the Everywoman's Travel Journal also has a plethora of tips and tricks. The journal makes note of particular security tips, wardrobe advice, and natural remedies for travel ailments, specifically geared towards women. You can document your itinerary hour by hour in the specified schedule portion of the journal. There is also a packing checklist among the first pages to ensure that you didn't forget anything. This is the perfect travel buddy, especially for solo female travelers.
3. Rifle Paper Co. Wonderlust Travel Journal
Mint is in, and so is this travel journal. The Rifle Paper Co. Wonderlust Travel Journal is just the cutest notebook around. A simple design and a fun travel themed cover make this journal an excellent way to spice up your travel assortment. Open up this fun diary for a peek at its gold interior and sleek lined pages just waiting to record your adventures. Of course Rifle Paper Co. has the best paper around, so there is no questioning this journal's durability either.
4. MALEDEN Spiral Bound Traveler Notebook
If you want to feel like a traveler straight from the 1800s, then check out this MALEDEN Spiral Bound Traveler Notebook. You might not be embarking around the world in 180 days, but you can sure feel like it when you carry around this piece of journal gold. The MALEDEN Spiral Bound Traveler Notebook certainly makes the list of cool travel journals. The tinted leather notebook has a vintage cover design and is certainly eye catching. The blank craft paper pages are sturdy and perfect for documenting your latest travels. The empty canvases within this journal also offer optimal sketching and drawing opportunities.
5. Just the Ticket: Ticket Stub Organizer
Do you find yourself collecting odd souvenirs wherever you go? Little snippets of your journey help to remember specific moments in time. Now you have a place to put at least some of these petite memories. If you ride the train, plane, or even see a theater production, hang onto that ticket stub. This Just the Ticket travel journal encapsulates your specific memories and record of travel stops along the way. Plus, some tickets actually look really cool. Its handy back pocket is also useful for other playbills, brochures, post cards, or whatever else you might pick up along your journey.
6. Leather Journal Travel Diary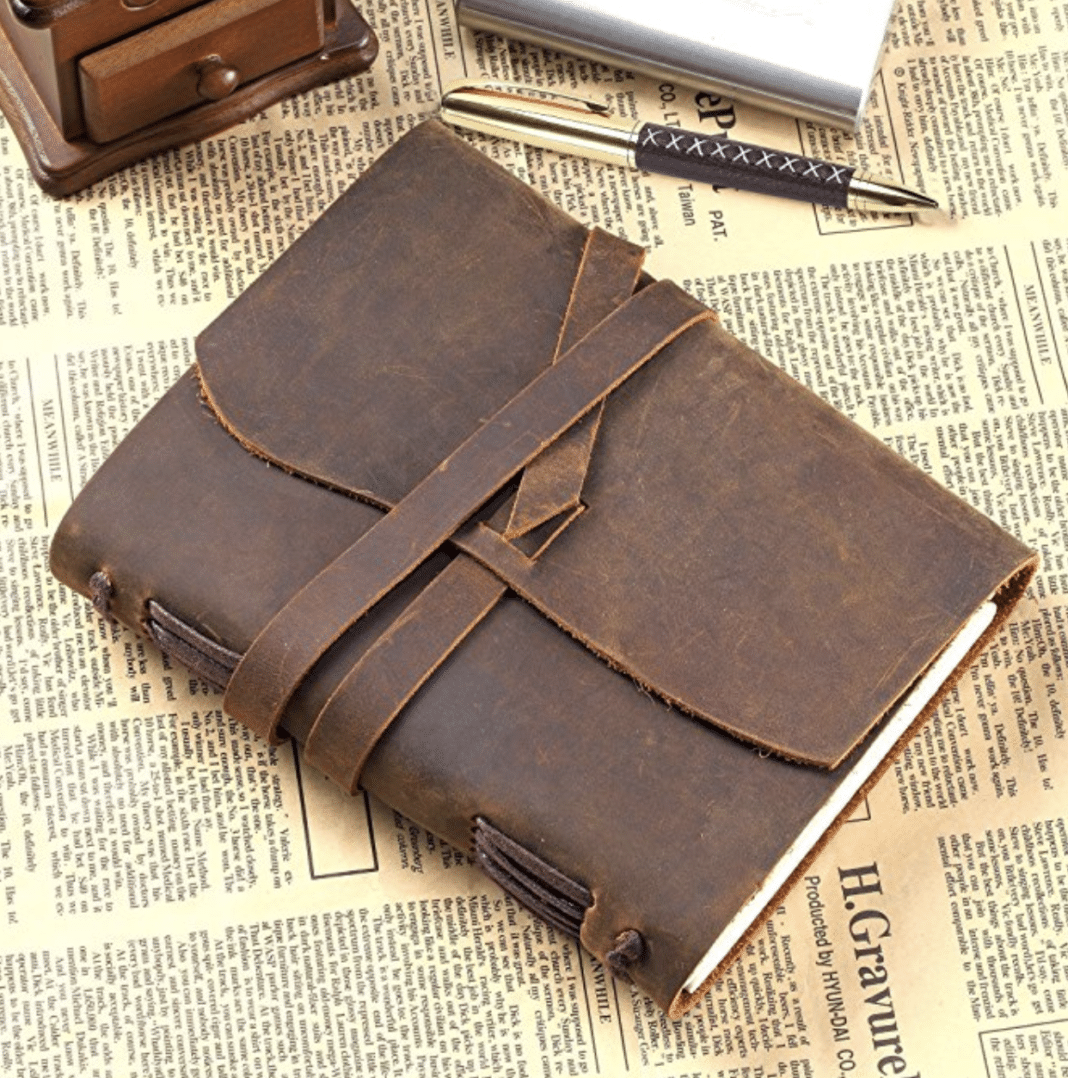 Want to feel like you are going on a timeless adventure? All you need to take along is a leather bound journal travel diary. This vintage journal design gives a rustic edge to whatever adventure you've cooked up. It really looks like it's straight from the satchel of Samwise Gamgee (Careful with that ring, Frodo). The leather journal travel diary is made from premium buffalo leather. It's perfect compact size makes it the perfect travel companion. Untie the bindings and start recording your latest journeys with the matching pen.
7. You Are Here: A Mindful Travel Journal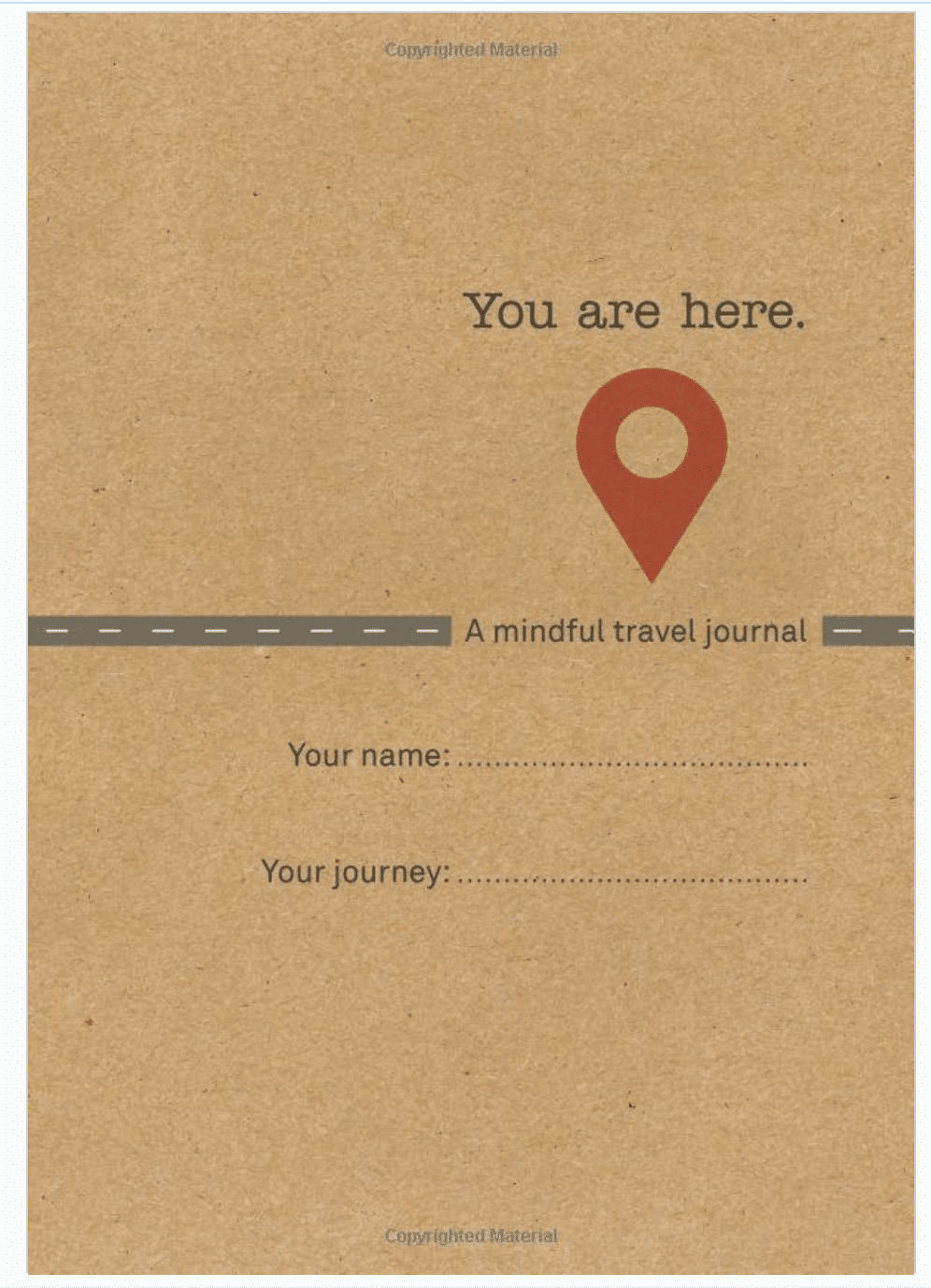 With such fast paced world we live in, we can all use a little mindfulness now and again (or every day really). This unique travel journal helps you to do just that. Its overlaying mantra is, "No-one has ever seen this place in the same way you're seeing it right now, right here, in this moment." Of course, this is true. When traveling, it is so important to engage with your surroundings and be fully present.
Mindfulness is simple simplicity and lets you connect with your environment with intentionality. The You Are Here journal is useful in helping you get to this place and stay there. Its many pages offer tips and exercises to aid you in your travel mindfulness. From making new friends to generating enduring memories, this journal is there for every step of your trip. Careful, you might end up adapting some of these principles to your every day life.
Now you are ready to get creative while on the go.
Feeling inspired? We hope so. Any of these fun and unique travel diaries is sure to spice up your travel experience. Choose your favorite design, or pick from the wide variety of useful tools and tips within each of these books. Trust us, your trip will be better for it. These seven cool travel journals only just begin to scratch the surface of creative possibility and colorful travel documentation. Check out the cool travel journals before hitting the road and give yourself an adequate place to document timeless memories.
Related Article: The Best Travel Journal For Your Next Trek